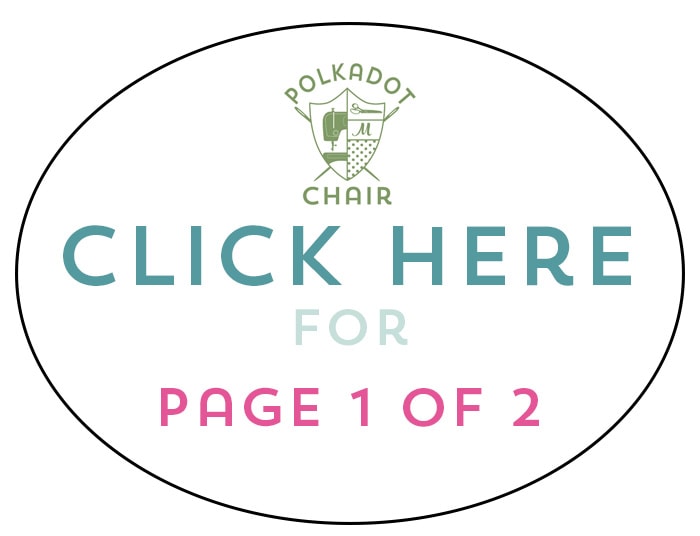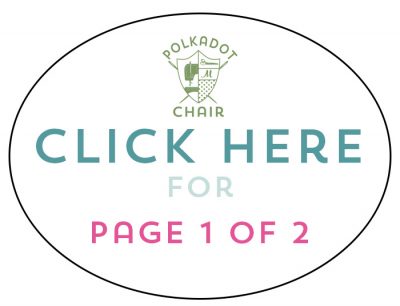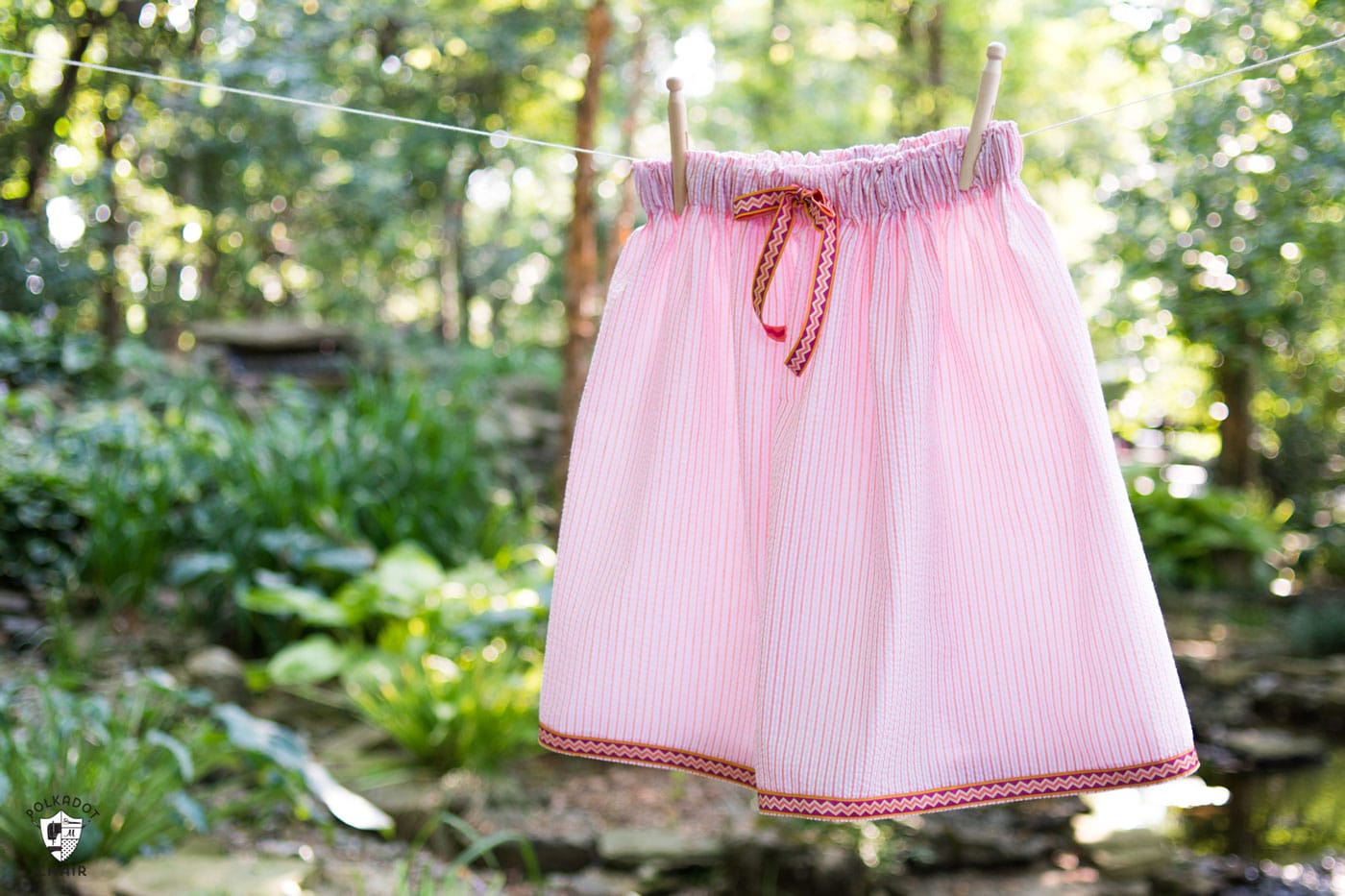 Since you're making these skirts for girls that you can't measure (i.e. they are donations) I'll give you the measurements of my skirt which fists my daughter who wears a size 10-12. If you want to resize it, change the 25″ measurement to the waist size of the girl you'd like to fit and change the 24″ measurement to the waist-knee measurement plus 5″.
To begin you'll need:
Two pieces of lightweight fabric to 25″ x 24″
1 package of 1 1/2″ wide knit elastic
3 yards decorative ribbon or trim
Sew the two 25″ x 24″ pieces of fabric together along the side seams (the 24″ sides). Press the seams open.
Fold down the top of the skirt 2″ and press to make a casing for the elastic.
In the center front of the skirt stitch 2 buttonholes 1/2″ apart just below the fold you just made. The buttonholes should be the same width as the ribbon/trim you chose.
Stitch the casing of the skirt along the raw edge of the fabric, leave a 2″ opening to feed the elastic through
Cut the elastic to 25″. Using a safety pin, feed the elastic through the skirt. Stitch the elastic ends to each other with a zig zag stitch.
Stitch the opening in the skirt casing closed.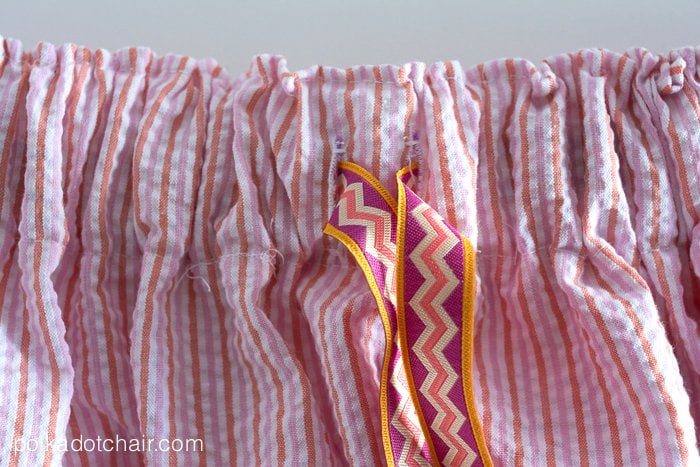 Cut one piece of ribbon to 40″ long. Feed it through the skirt on top of the elastic through the buttonholes you stitched.
Press a 2″ hem in the bottom of the skirt.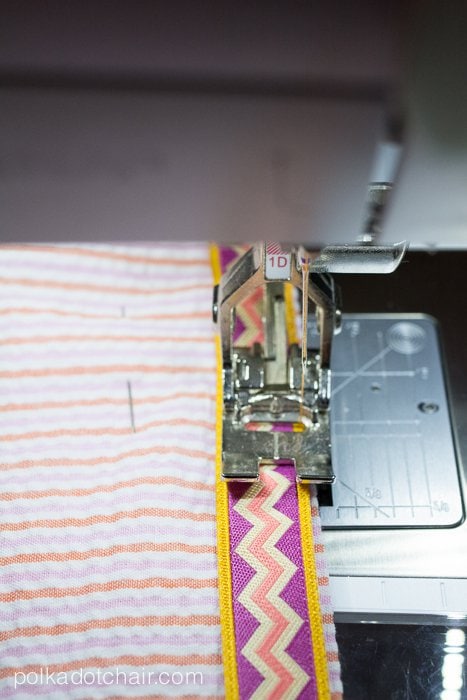 Pin the ribbon/trim to the bottom of the skirt along the fold.  Using a thread matching the ribbon,(you may want to adjust your needle right-left to stitch the ribbon precisely) stitch the trim to the bottom of the skirt. Place a bit of fray check where the cut ribbon ends meet.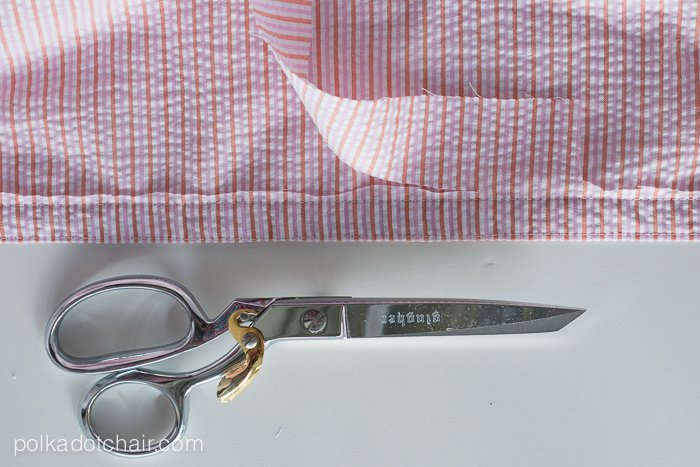 To finish the skirt, on the wrong side of the skirt, trim off the excess ribbon above where you sewed on the ribbon.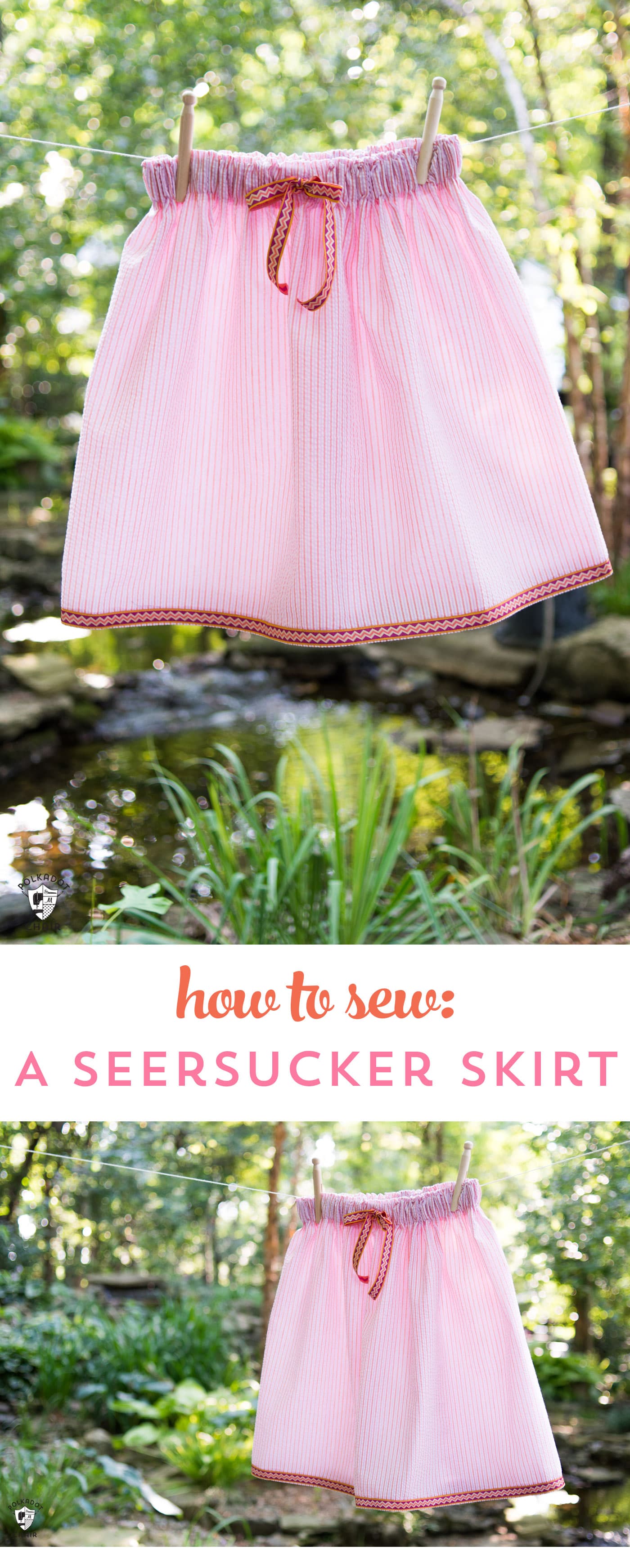 Print Friendly
10