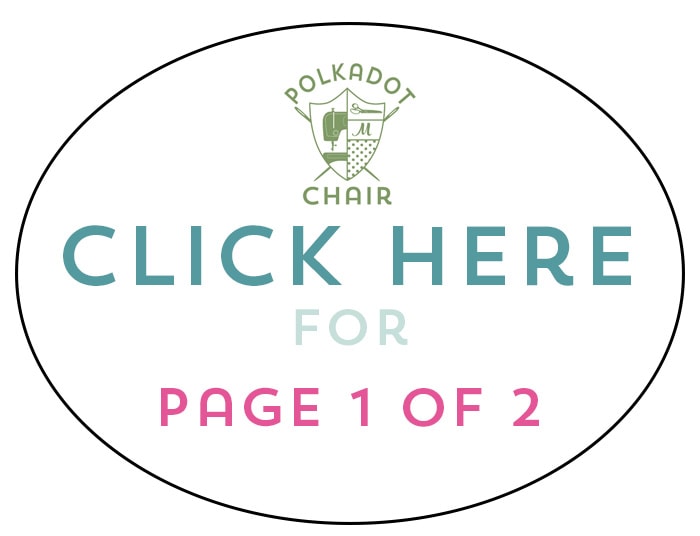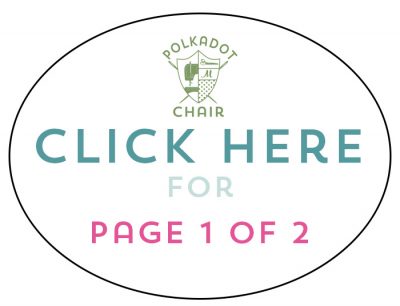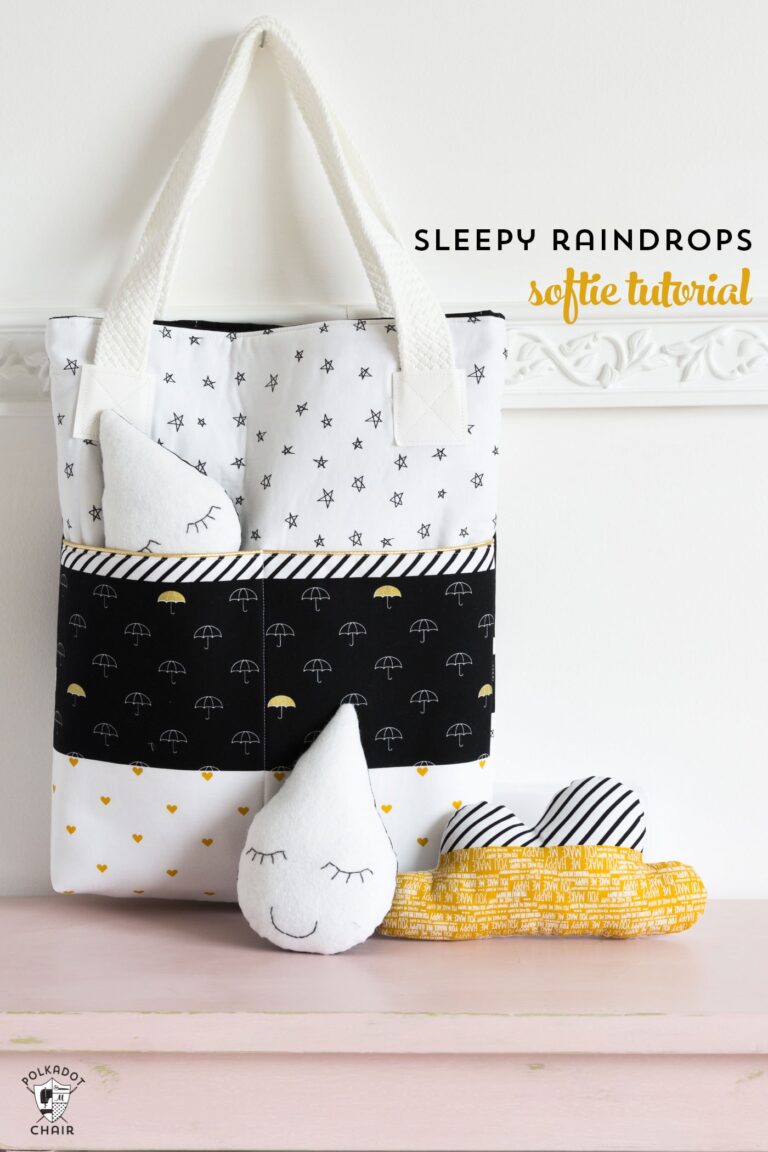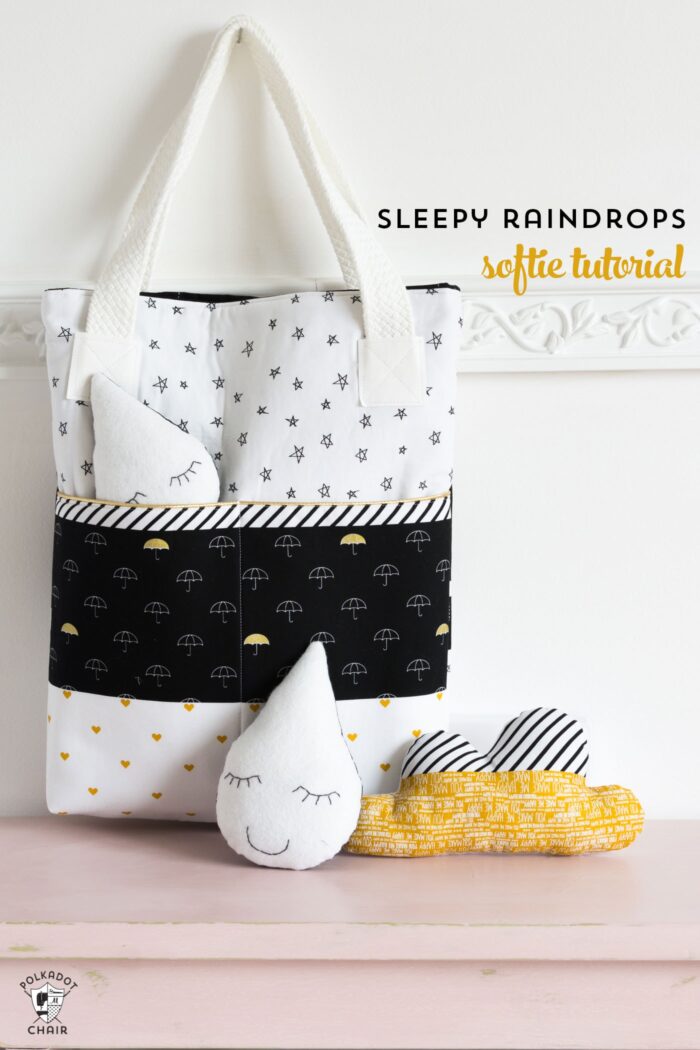 Here's what you'll need (may contain affiliate links):
1/2 yard of felt – I prefer to use wool or bamboo felt
A few fat quarters of When Skies are Gray fabric for back of the softies
Sleepy Raindrop & Cloud Softie Pattern – download it on the TEMPLATES page CLICK HERE
Stuffing
Needle & thread
Embroidery Thread
Marking Pen – I use Frixion Pens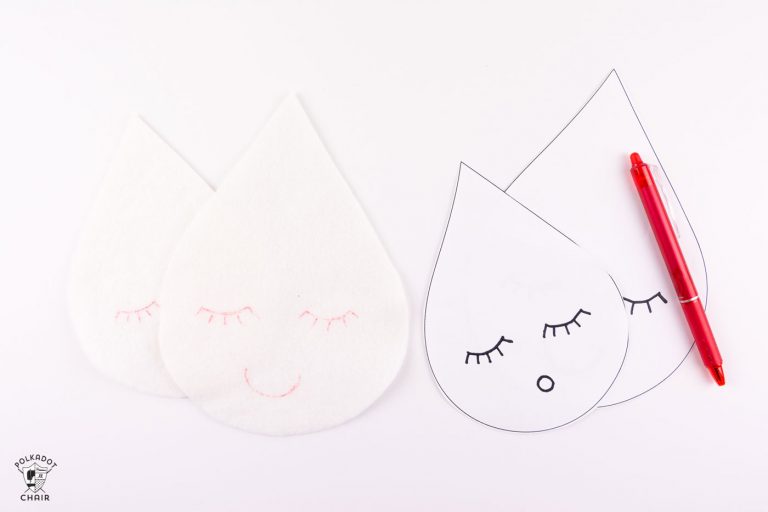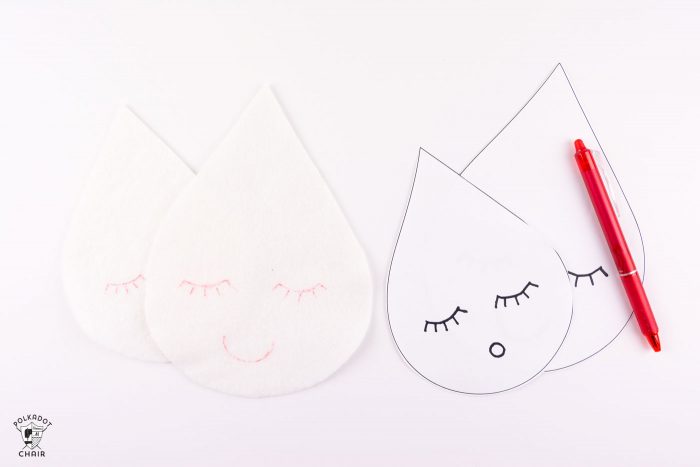 Begin by cutting out from the pattern pieces 1 piece of felt for the front and one piece of fabric for the back.
On the felt piece, trace (use a light box) the face on to the front of the fabric using a fabric safe marking pen.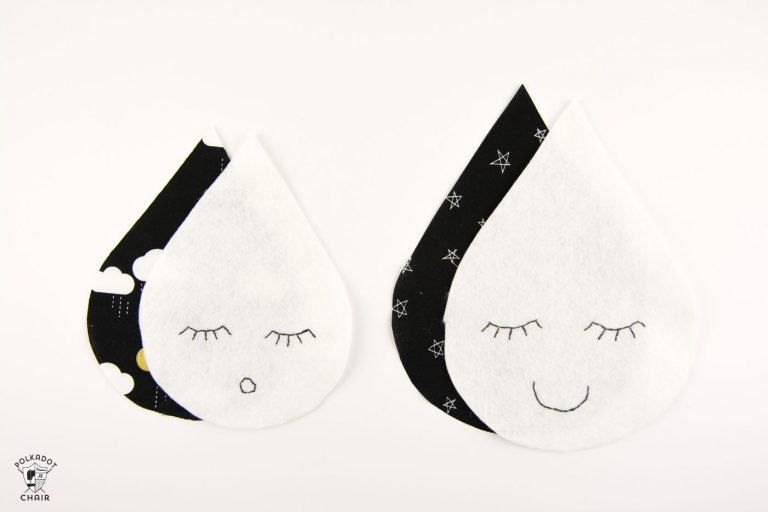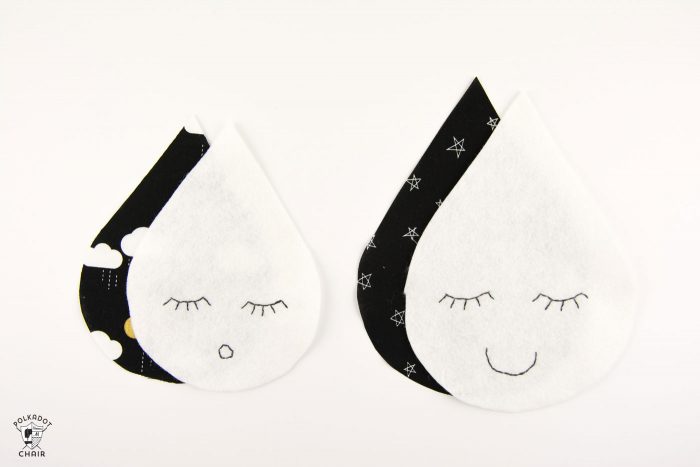 Using a simple backstitch and 3 strands of embroidery thread, stitch the face onto the raindrop pieces.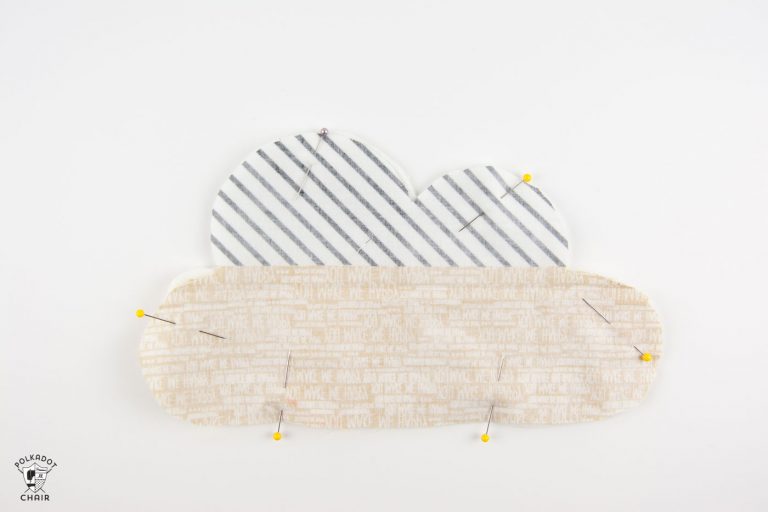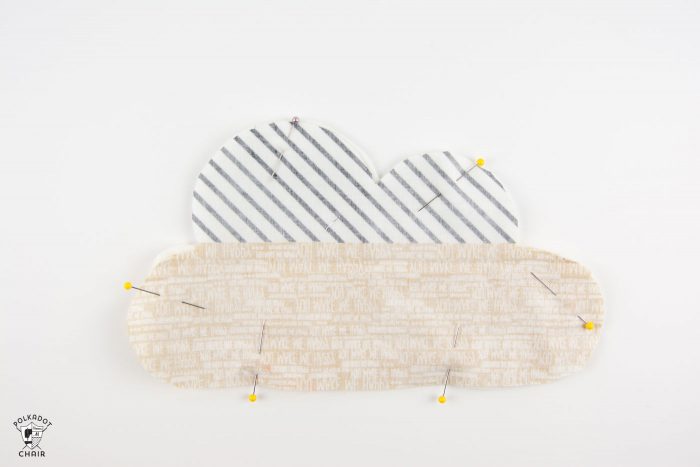 After you've finished the embroidery, stitch the felt piece to the fabric piece, right sides facing. Stitch around the perimeter with a 1/4″ seam allowance leaving a 3″ opening.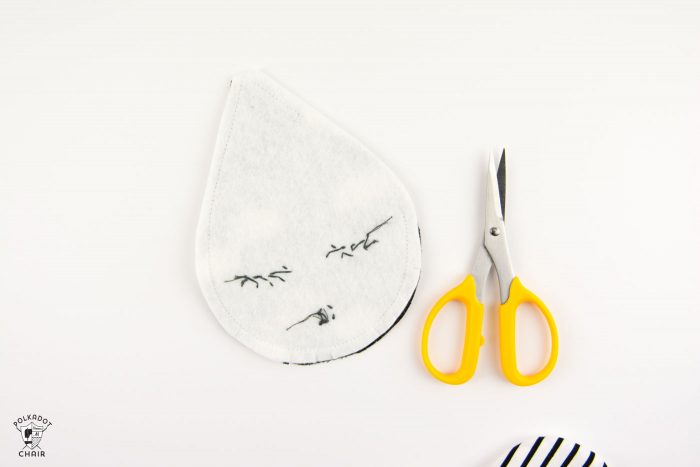 Clip the curves and turn the piece right side out.
For this step I find it helpful to use this Clover Hera Tool (you can pick it up on Amazon), it helps me to get all of my curves smooth.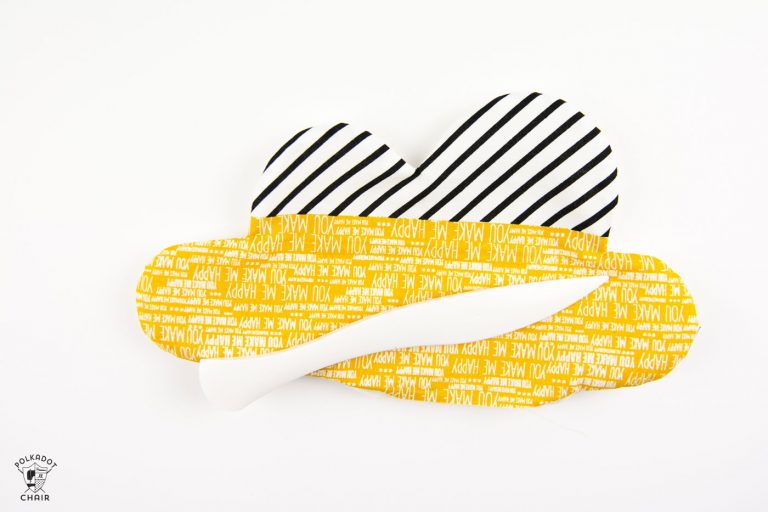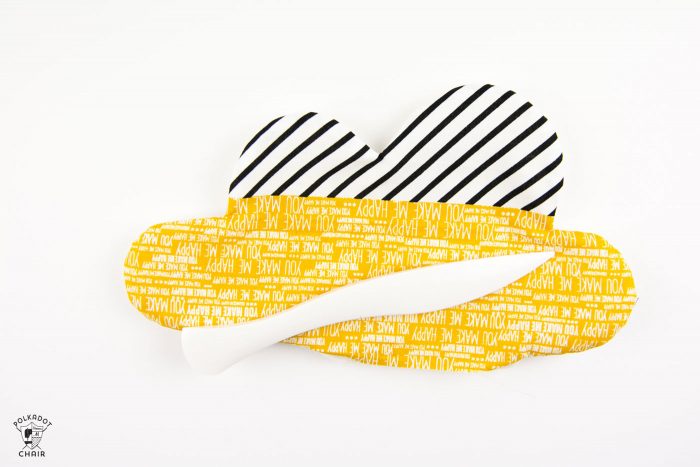 After you've smoothed out your curves, begin stuffing the pieces. 
Melly (who is a softie making expert) taught me this trick when I saw her last May. Use a paint brush with the bristles trimmed down to get the stuffing into all of the little corners.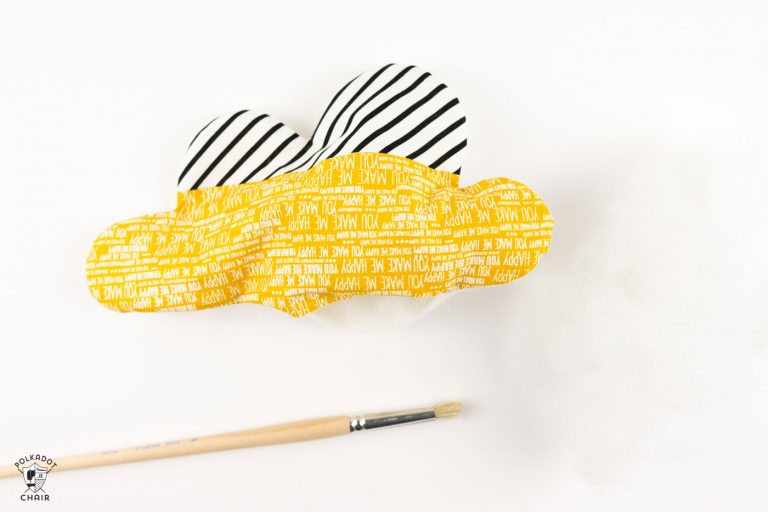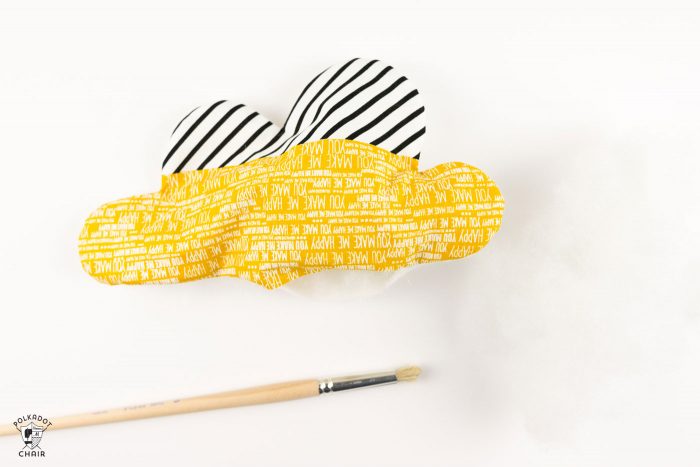 After you've stuffed the pieces, close the opening using a simple ladder stitch.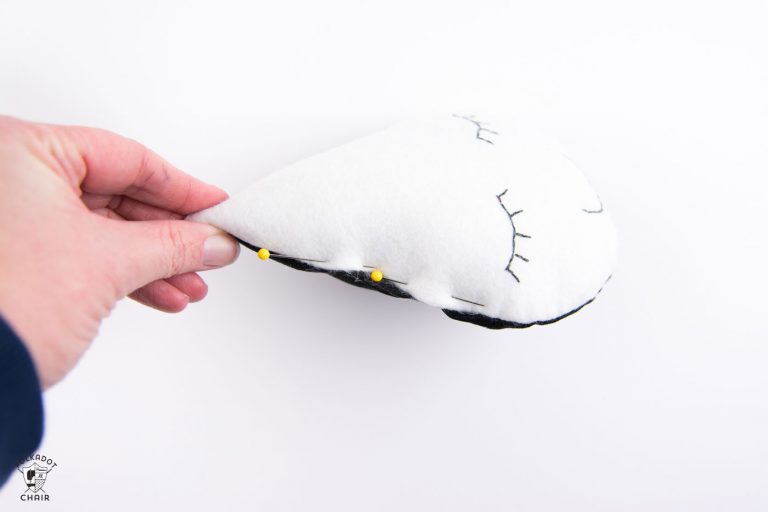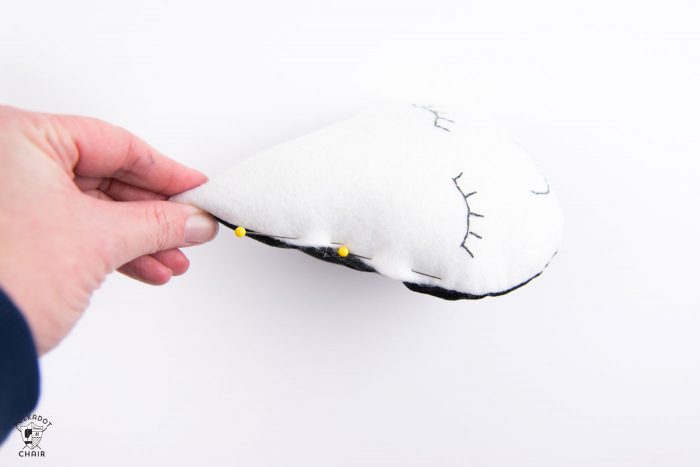 Clip your strings, remove your markings and that is it!
To see more projects created with When Skies are Gray fabric, hop on over to the Simple Simon & Co blog.