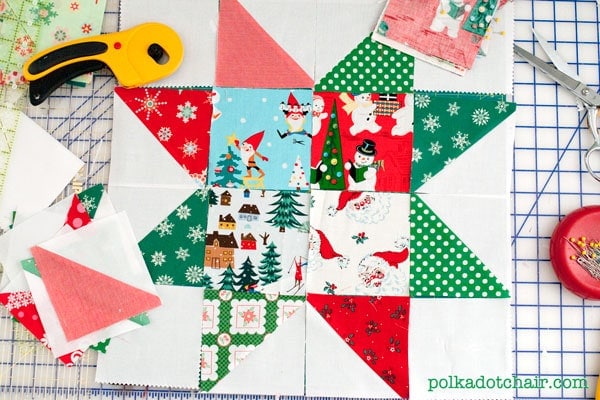 I'm kinda in the middle of one of those "10 projects half way… nothing done" phases right now. I thought I'd pop in and share with you one of the things I've been working on this month.
Last year I bought this pack of funky Christmas print pre cut squares from Amy Smart.
She made this awesome Christmas Quilt with hers.   A Christmas quilt was my intention when I ordered them, then I looked at them and saw stars.
So I started piecing these star blocks. I've got 6 laid out so far and a few of them sewn. I'll be sure to show you what they end up being. So far I'm loving all of the fun novelty prints!
I'm also working on Christmas Stocking for my family.  I cut them out last year and never got to them… my goal is to finish them this year! Hopefully I can share them with y'all next week.  I've got to get a few projects out of that WIP box!!