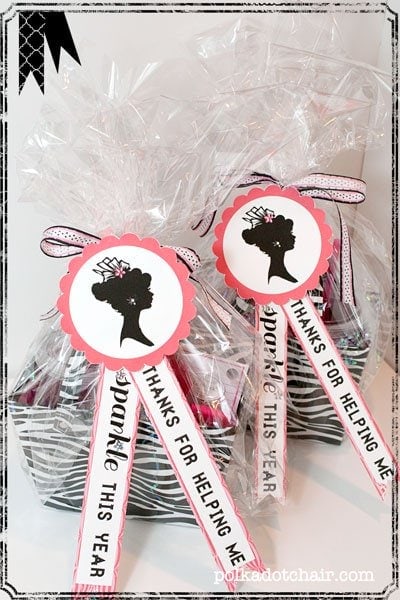 We are out of school here for the summer believe it or not!  I'm still a little mixed up that it's still May since the kids are all home today.  It's going to be a loooong summer break.
For the last day of school I sent in appreciation gifts to my kids teachers.  Being very girly I thought they would like a basket of "sparkly" stuff.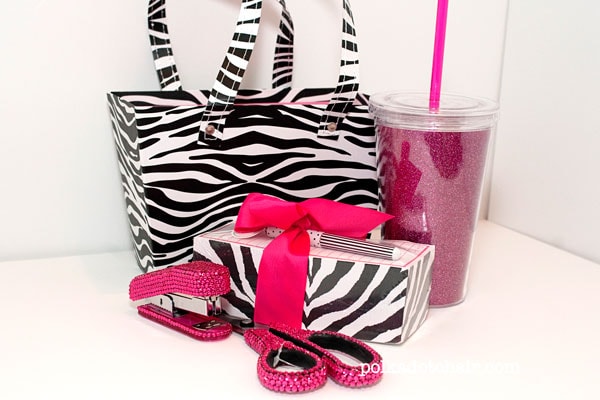 Hobby Lobby had some adorable sparkly office supplies.  I stuffed them in a little box along with a gift card to Macy's (that perfectly said, "now's your time to shine"). Wrapped them in cellophane and attached a prize ribbon made from Rhonna Designs digital elements.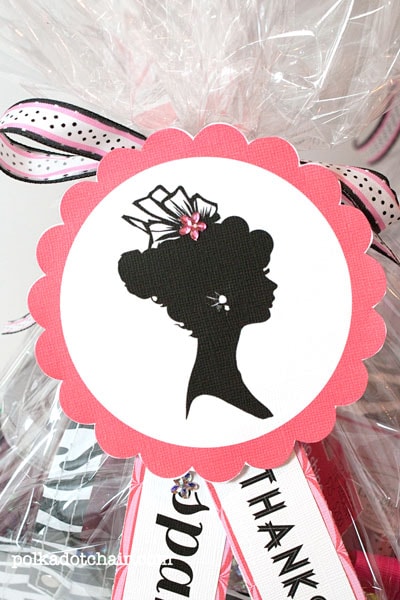 The elements are from her Prize Winning Mom's kit which I JUST LOVE!!! I printed out "THANKS FOR HELPING ME SPARKLE THIS YEAR" on strips of paper and attached it to the paper ribbons from the kit. Then embellished it with some stick on rhinestones.
It made an, easy, simple & fun end of the year Teacher Gift!
and….
If you are looking for more fun ideas for Teacher Gifts,  you might like this post (just click the photo)