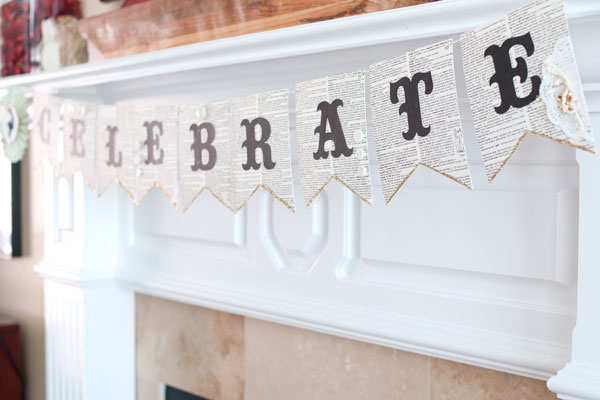 My dear friends Gretchen & Natalie of Lulubelles have taken the plunge and are going to host a creative event in the Louisville area!
I'm excited to be a part of this event! I will be teaching a paper crafting class.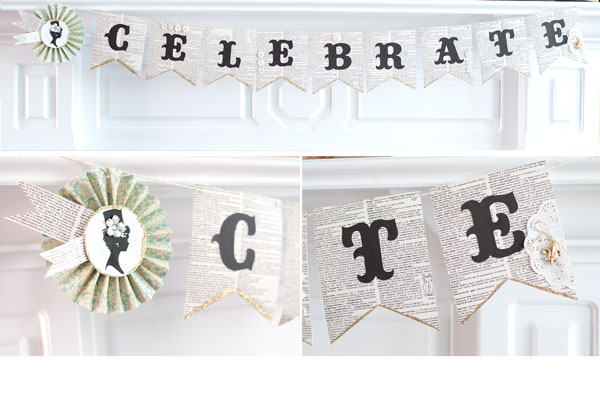 We will be making this celebrate banner.  Perfect for any occasion whether it's a holiday or a birthday.
Since the event is the Saturday before Mother's Day (treat yourself to a day out with friends) we'll be adding this rosette made with some Rhonna Designs graphics.   You can take it home and have it ready to celebrate with the special people in your life the next day.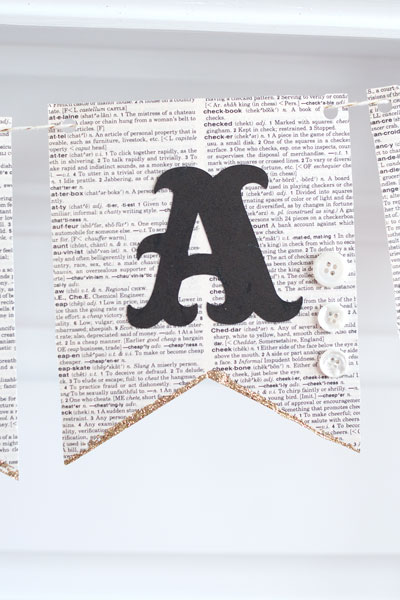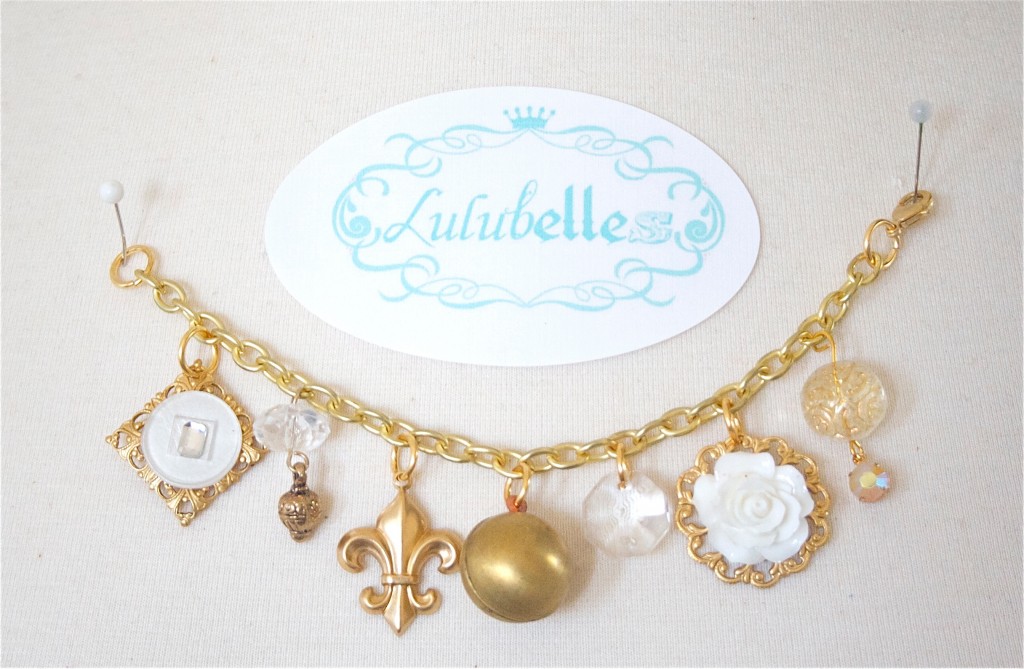 There will also be a jewelry making class where you can make a vintage inspired charm bracelet. You'll be able to personalize it just how you like. Gretchen & Natalie taught this class at the Anthropologie in Cincinnati and are brining it now to the Louisville area.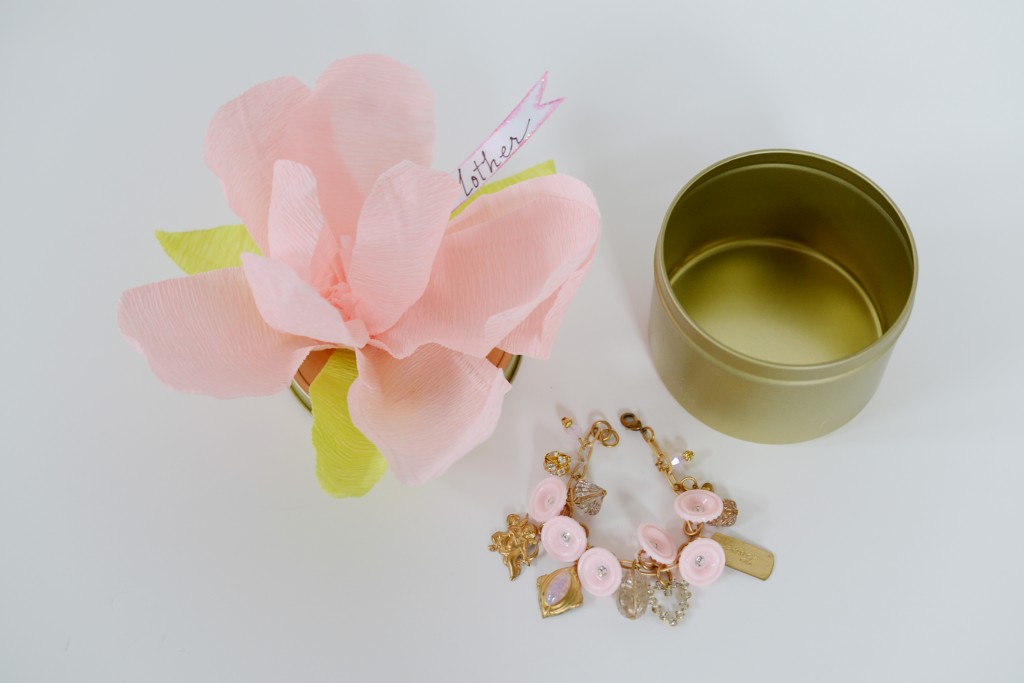 The third class will be a handmade crepe paper flower class.  You'll be able to attach it to  a tin. The perfect place to keep your charm bracelet.
All you need to bring is yourself and some scissors. All supplies are included.
For more details visit Lulubelles…. registration is UP now, and space is limited!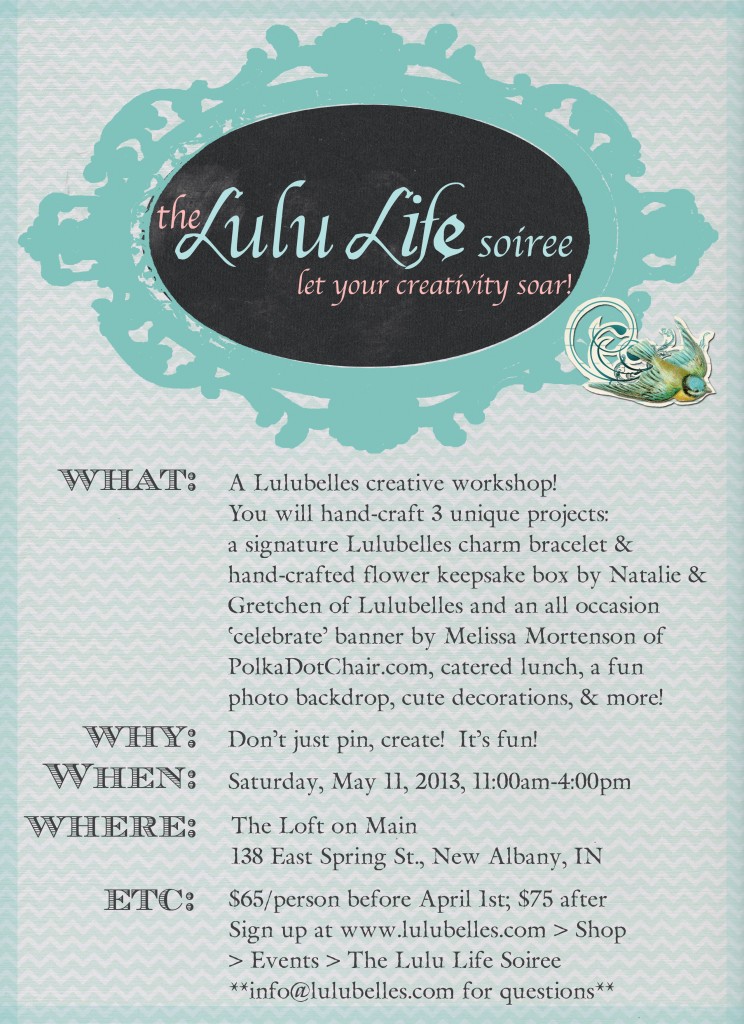 Click for Print Friendly Version