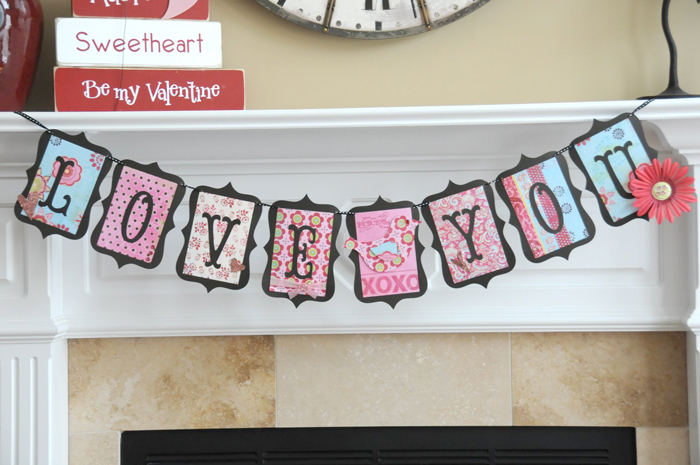 Last week I made this banner for Valentines day… The "bases" are an image from the Cricut Storybook cartridge, set at 5.5″ and the pattern paper is cut to 4×6… The letters are 4″ from the same cricut cartridge.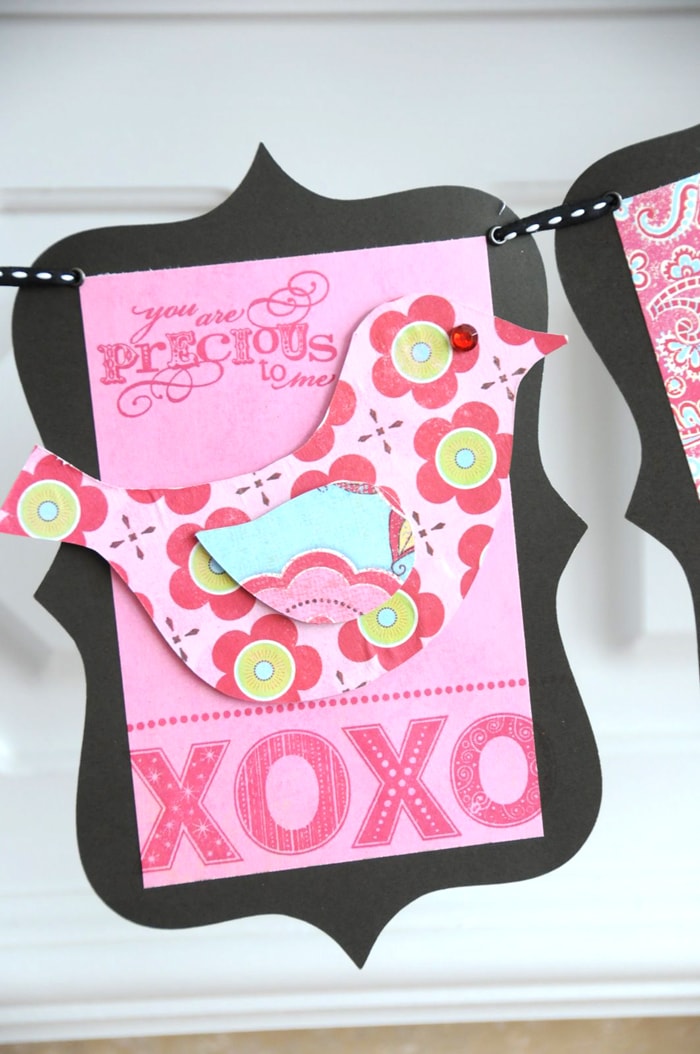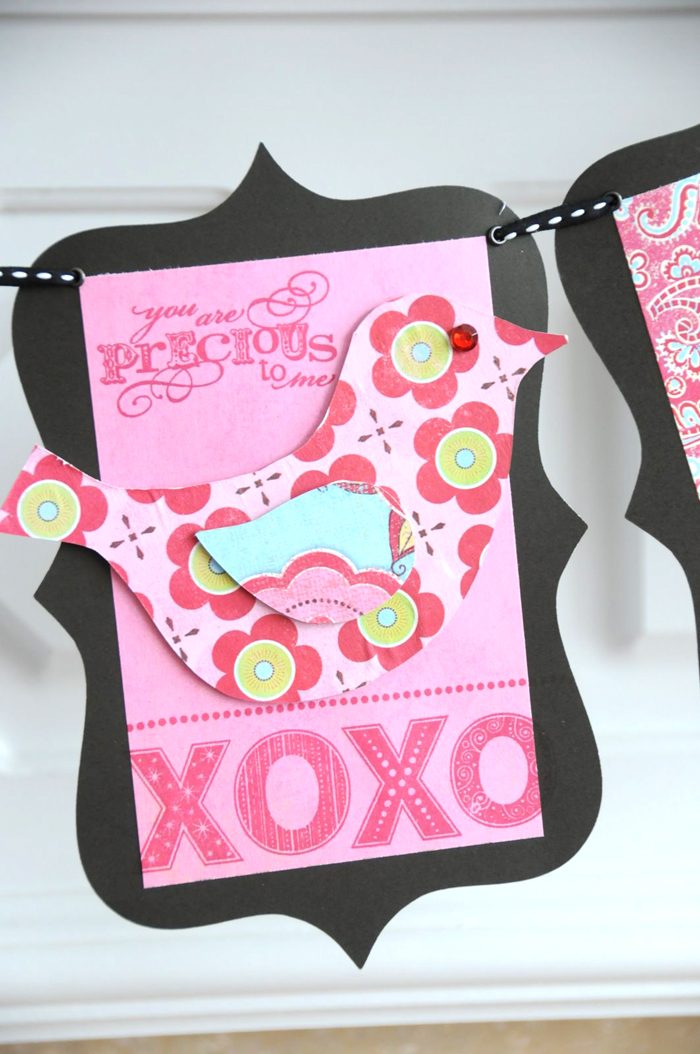 I was able to go through my "stash" to get stuff to make it and ended up using some paper that I bought at Costco ages ago… I love when I can use stuff that I have had laying around for a while.
It's pretty easy to assemble, I did put eyelets in the upper corners to help the paper from tearing.