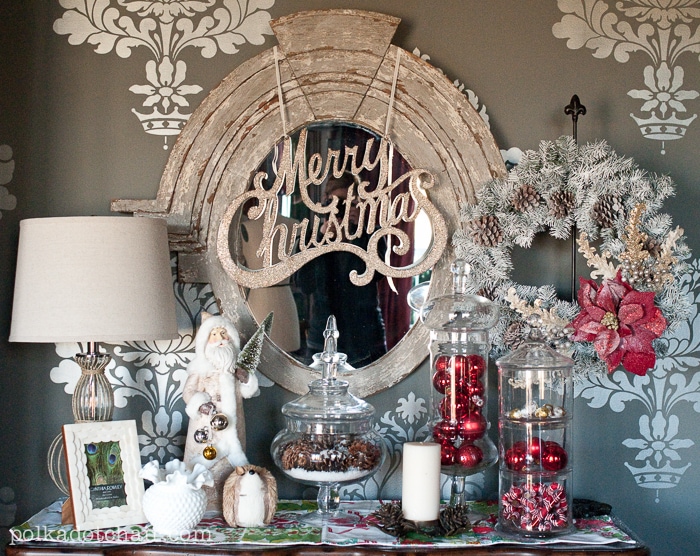 Hello!! Happy December!!!
I've been busy around here getting ready for Christmas, decorating, shopping and of course, sewing.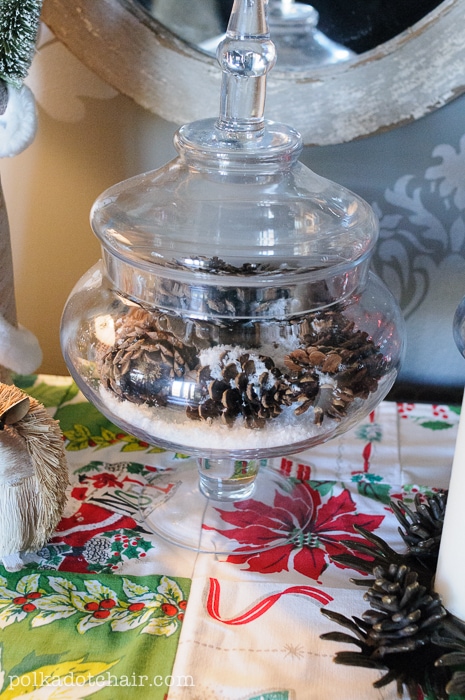 This month my blog will be a bit more casual and spontaneous.  I've got a few projects I'm working on that I'll be sharing, but for the most part I'm going to try have an enjoyable December with my family. Plus I'm not quite sure how many of the ideas floating around in my head will get done this month… so I'm not makin' any promises!
One of the things I've been doing is decorating for Christmas.  I enjoy finding "new" places for my "old" decorations.  This year since we redid our Dining Room a new color scheme was in order for the display table in there.  With the new gray walls I decided to keep the display more neutral with "pop" of  red. I also tried to give the display a vintage feel inspired by my patchwork vintage table runner.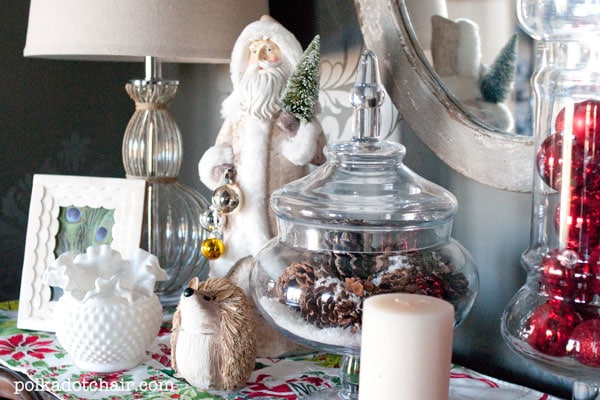 I pulled together my more "woodsy" decorations to start with.    Then added a few white items to keep it neutral.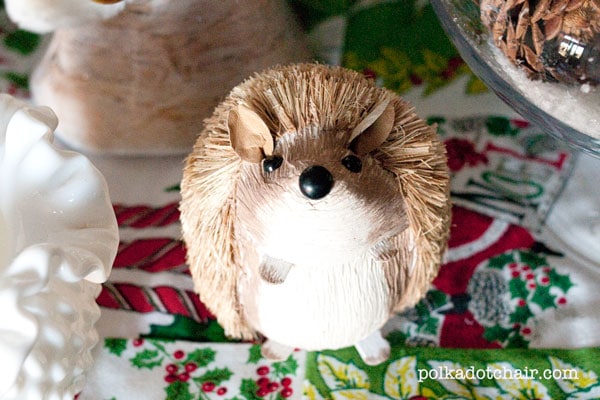 I did pick up this little guy this year.  He was too cute, and had to come home with me.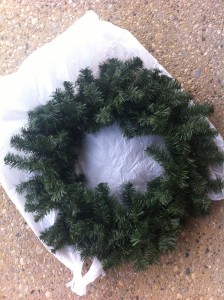 I had an extra wreath, and decided to redo it to go with the color scheme of my display.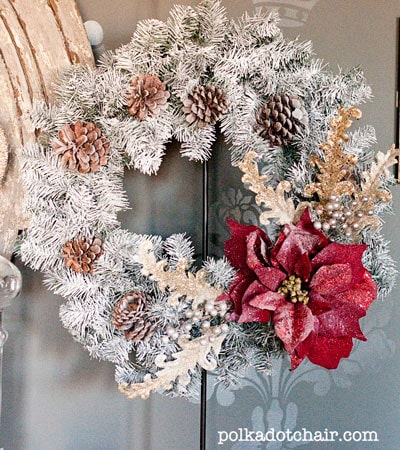 I sprayed it with white spray snow (which the girl at the craft store said was the same as flocking, but I'm not convinced).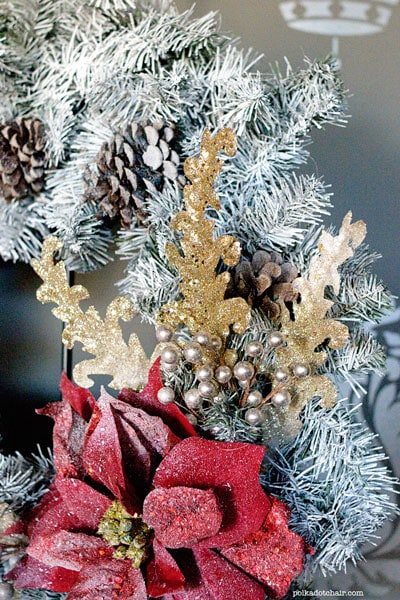 Then hot glued some pine cones, glitter leaves and a giant poinsettia leaf on it.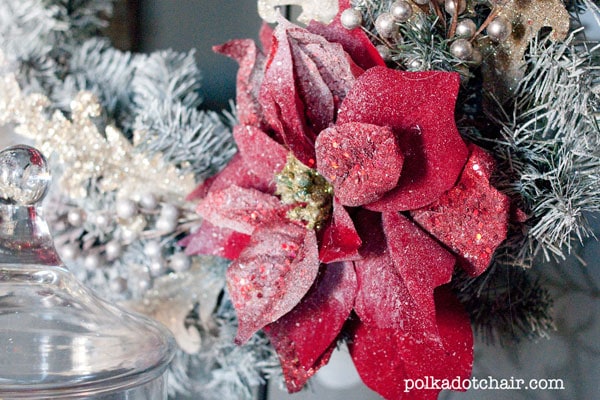 I'm liking the glitter- I may go back and spray some on the wreath itself we'll see… (is there such a thing as spray glitter? wouldn't that be heaven!)