I was looking through my photos on my laptop and realized that I never blogged about this little pincushion.
My roomie for the Sewing Summit last October lives in an adorable mountain town in Utah.  I got the idea to make this pincushion for her as a roommate goodie…. I chose the fabrics for her since all of the little animals reminded me of the mountains in Utah.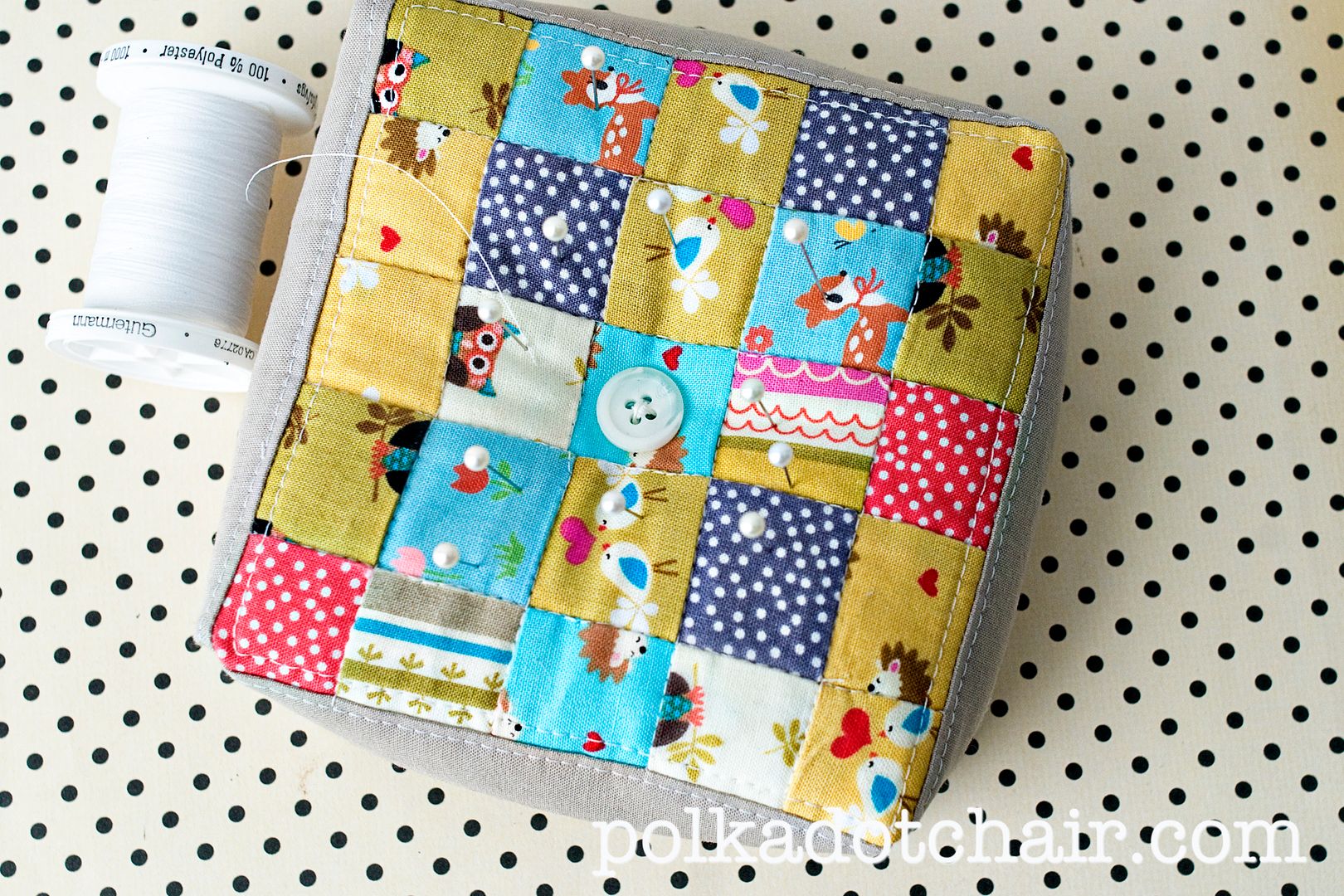 Just a simple patchwork top and gusseted sides.