The "Mint for You" fabric collection was designed by Melissa Mortenson for Riley Blake Designs. The collection is a bright and cheerful Valentine's Day fabric line that features a variety of vintage-inspired heart fabric designs.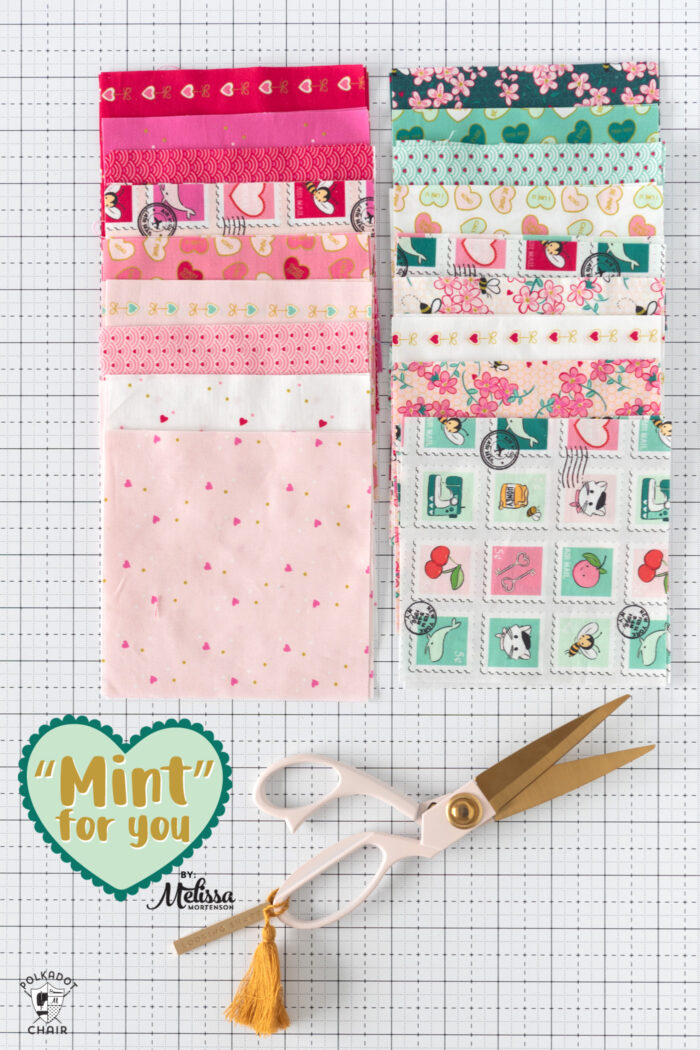 I'm excited to introduce you to my latest fabric collection with Riley Blake Designs called "Mint for You".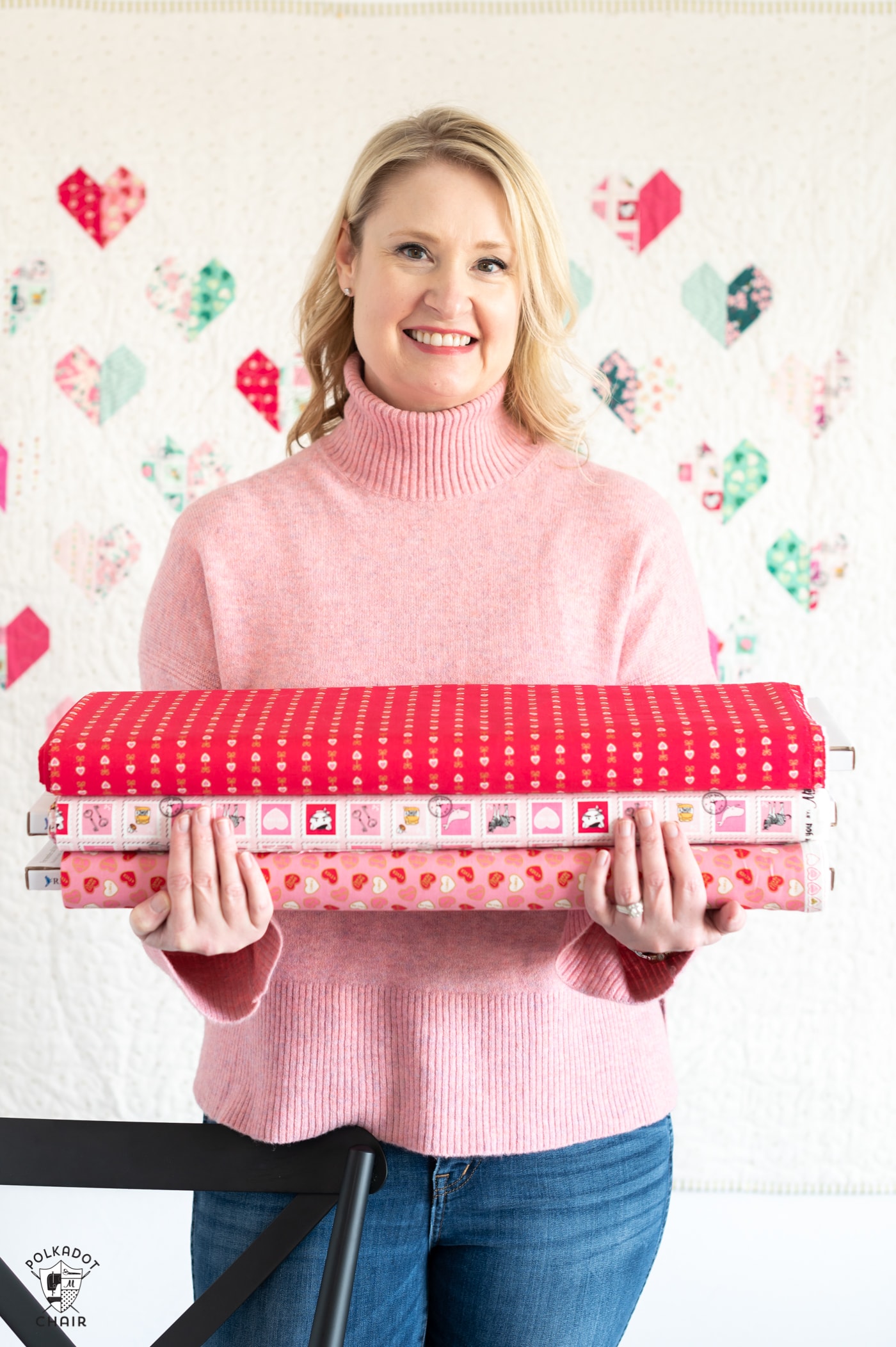 Table of Contents
I was inspired by vintage paper Valentines from the 20s and 30s when I created the line. My mom has a collection of vintage valentines that belonged to her mom and aunt. She has gifted some of them to my kids and me through the years. I've always loved those cards. They have the sweetest illustrations.
Video Introduction
I've created a short video to introduce you to the collection and tell you more about my inspiration behind the line.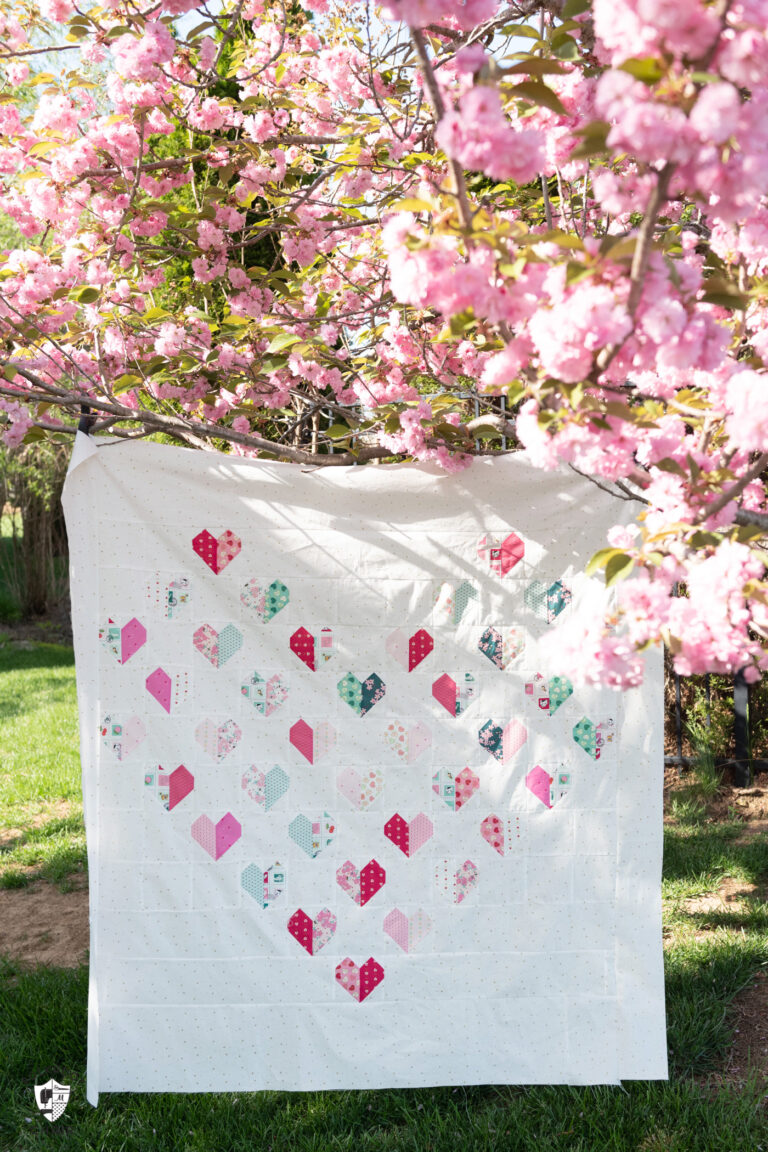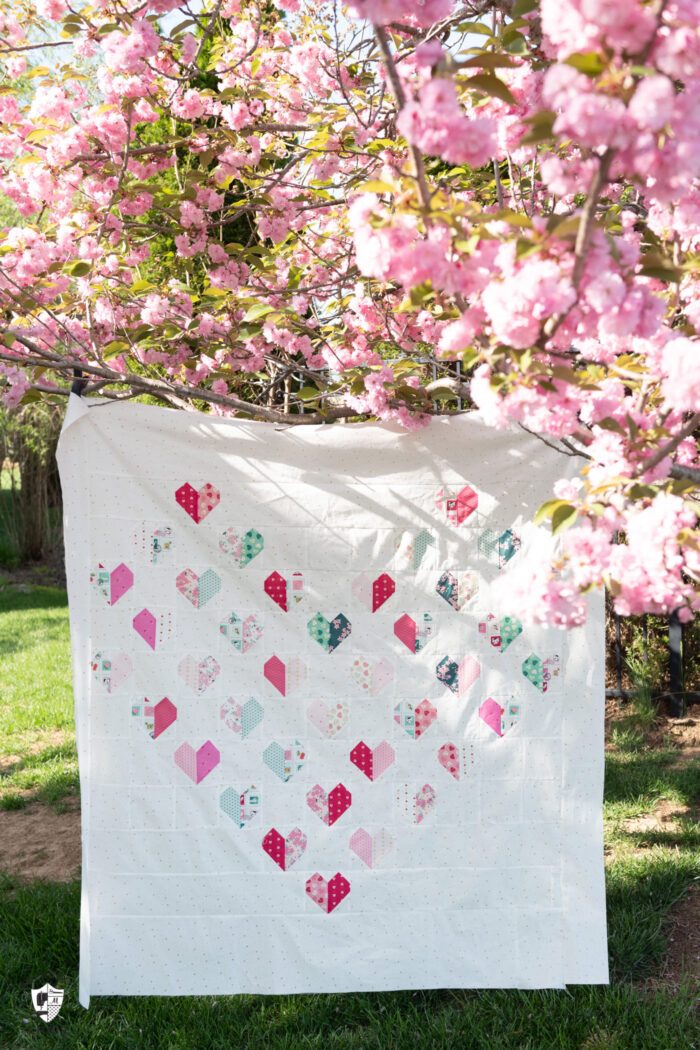 The Fabric Prints in the Collection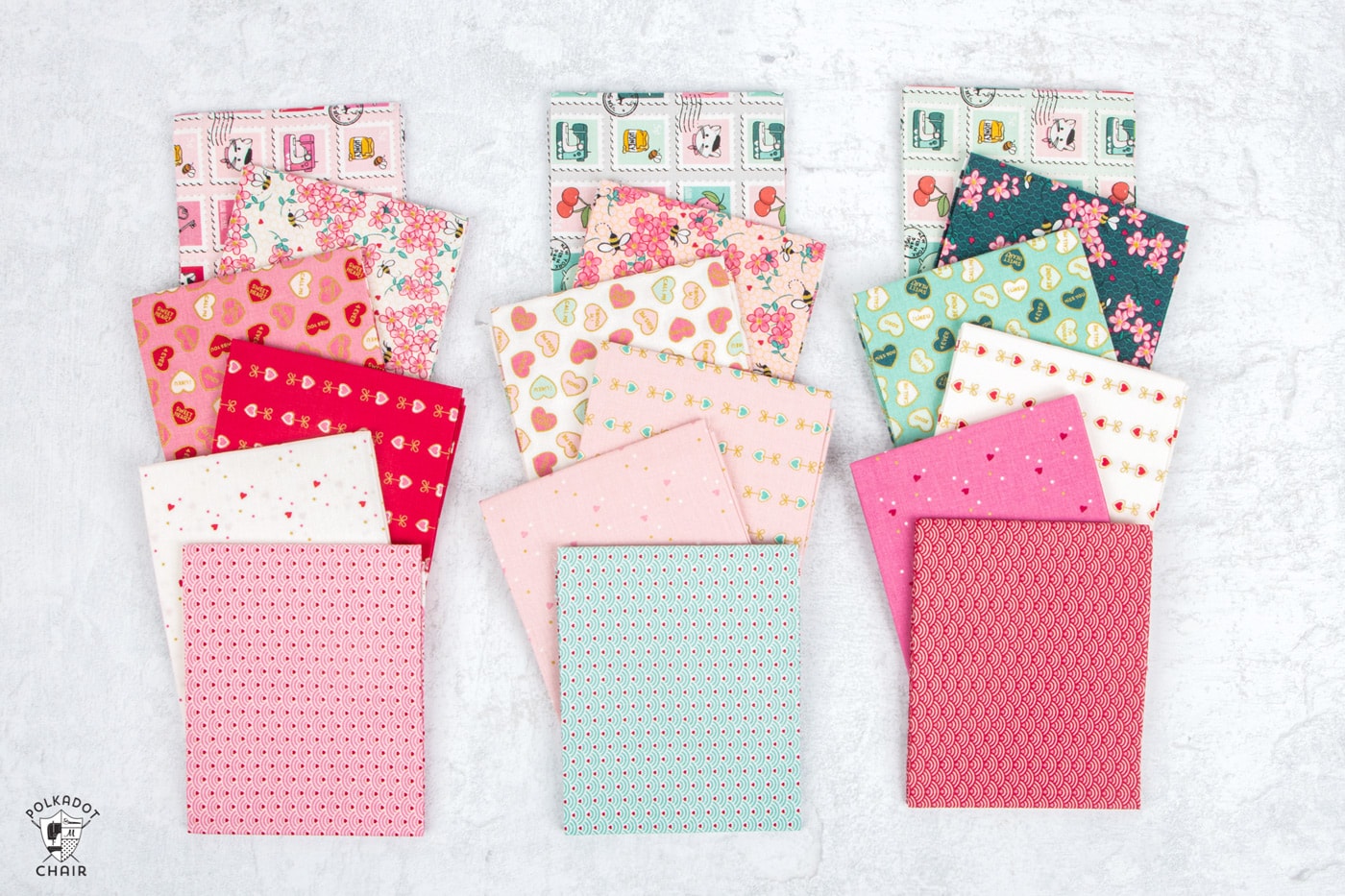 The fabric prints in the Mint for You collection have a brighter palette than my collection of vintage valentines. The line features fabrics in bright candy colors. Like a cotton candy pink and sweet mint and raspberry.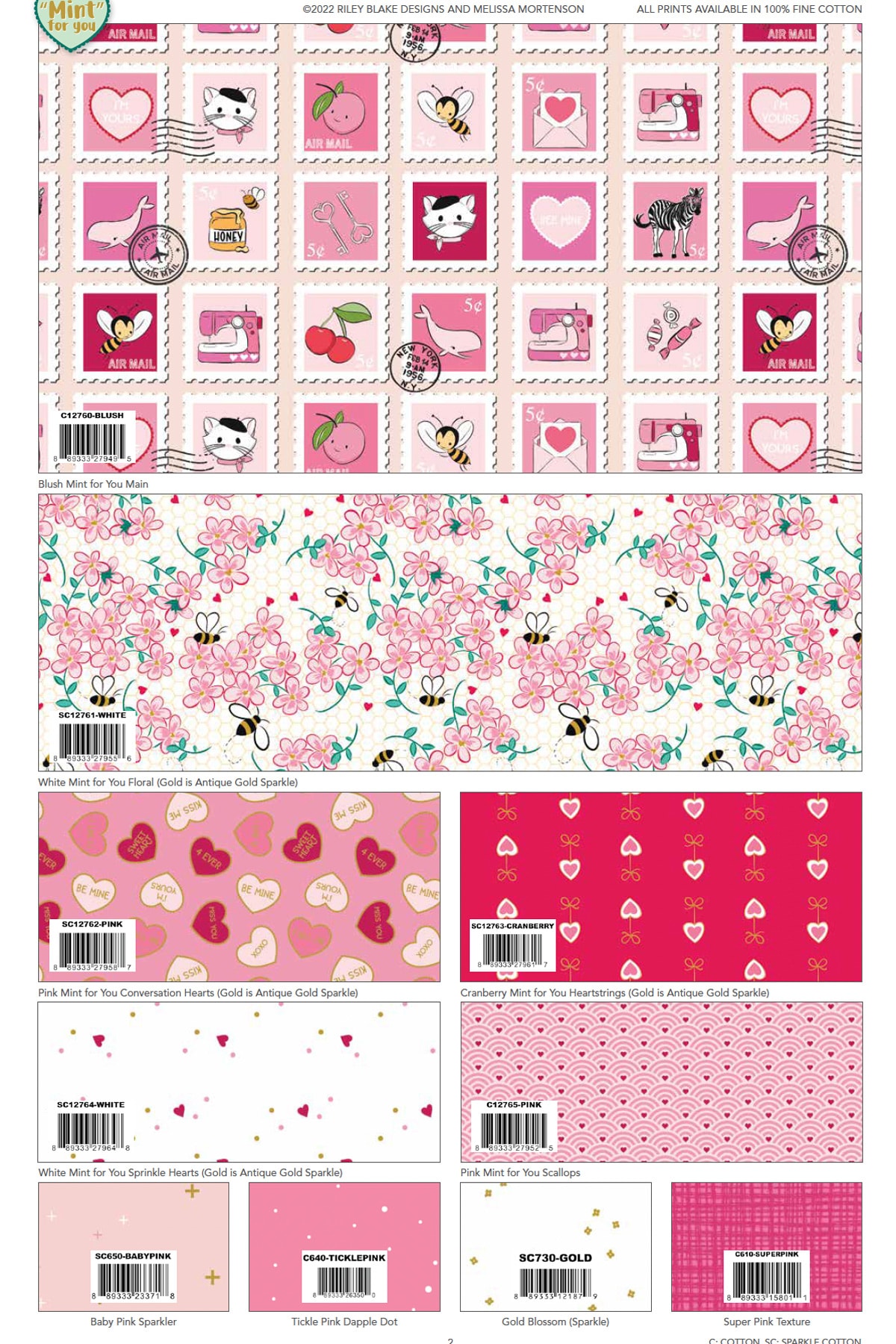 Quilt Patterns
There are three new quilt patterns due to be released with the fabric collection.
Heart of Hearts Quilt Pattern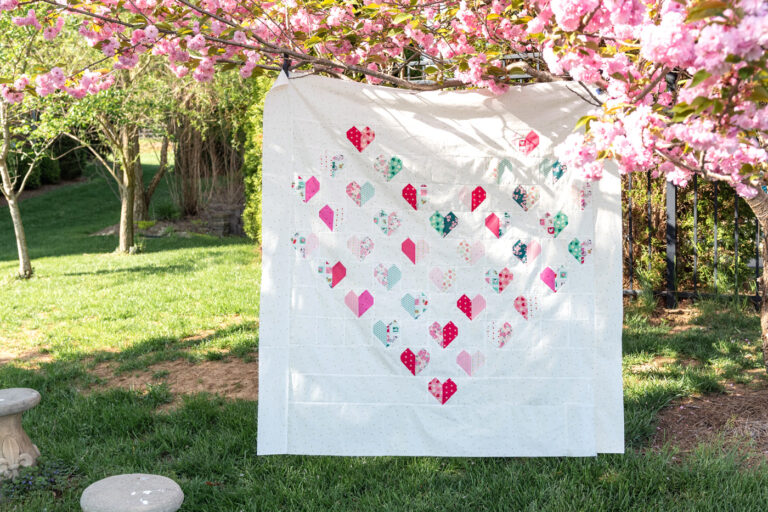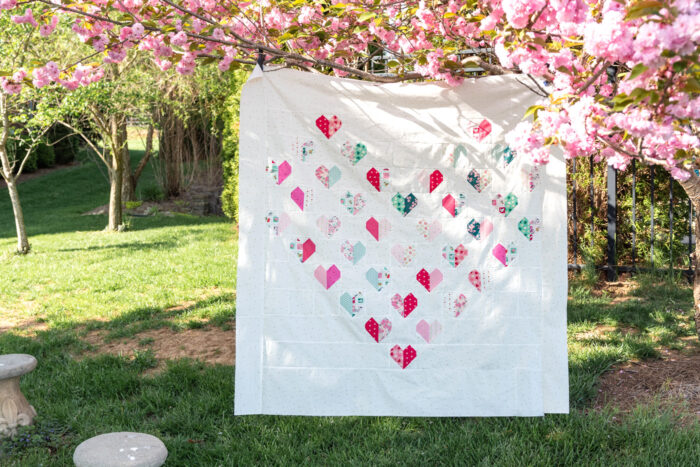 This quilt pattern is unique in that it only requires a 5″ stacker of fabric and a few yards of background fabric.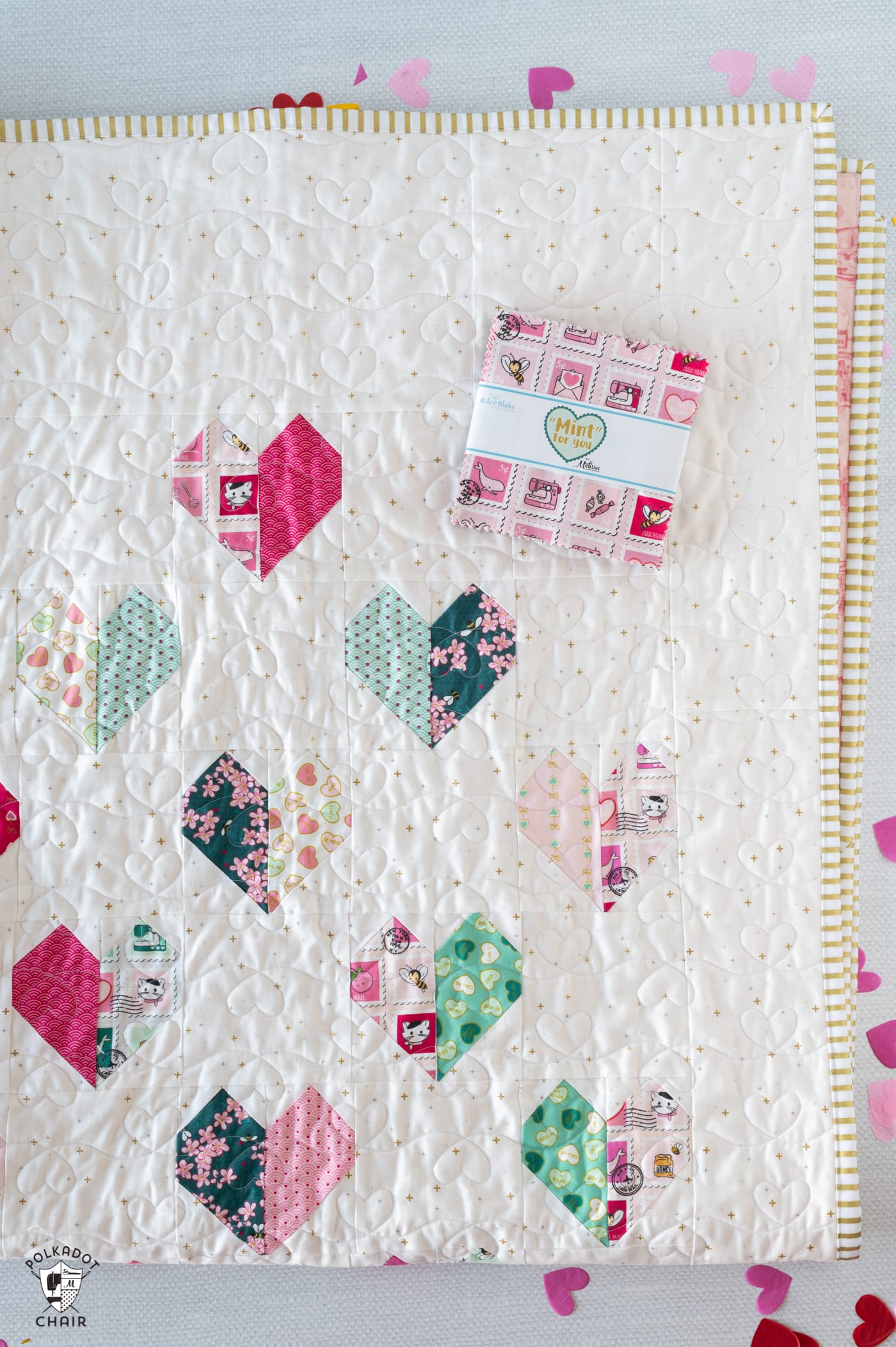 The quilt measures 53″ x 53″ when it is finished. Making it a great size for a new baby or to use as a lap quilt. Available November 2023.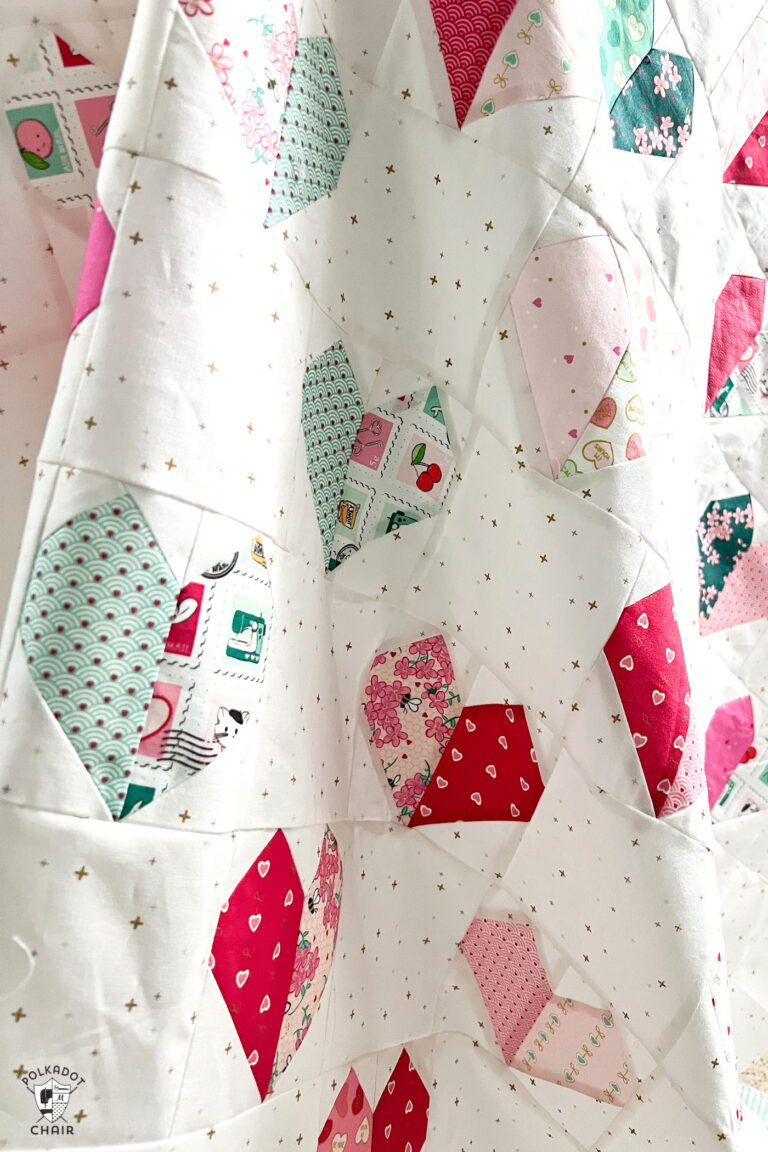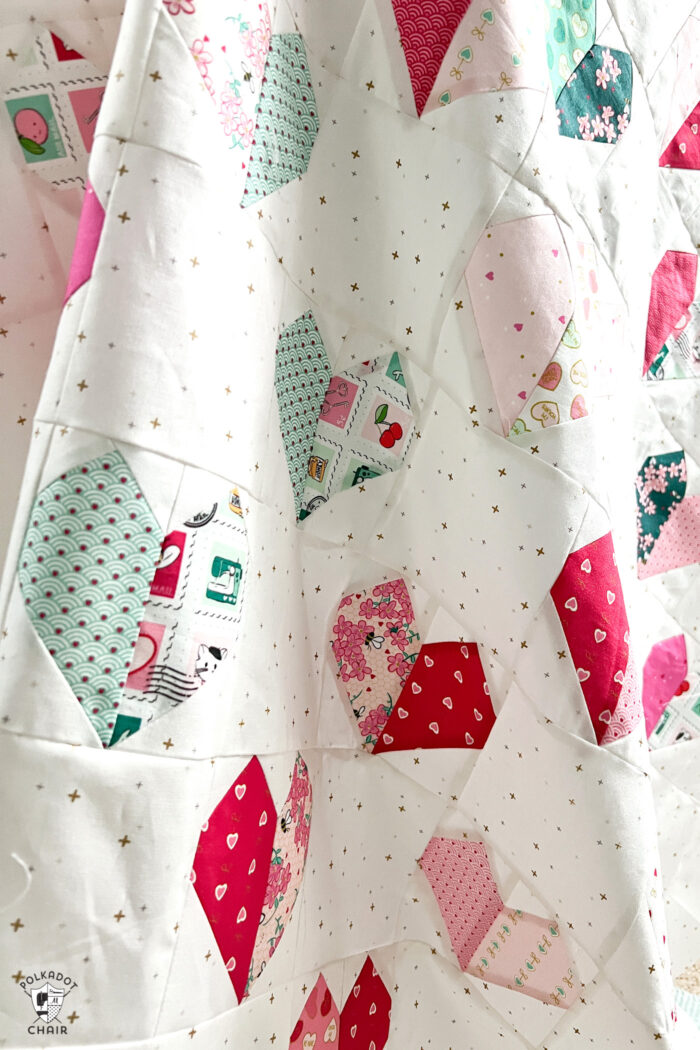 All the Hearts Quilt Pattern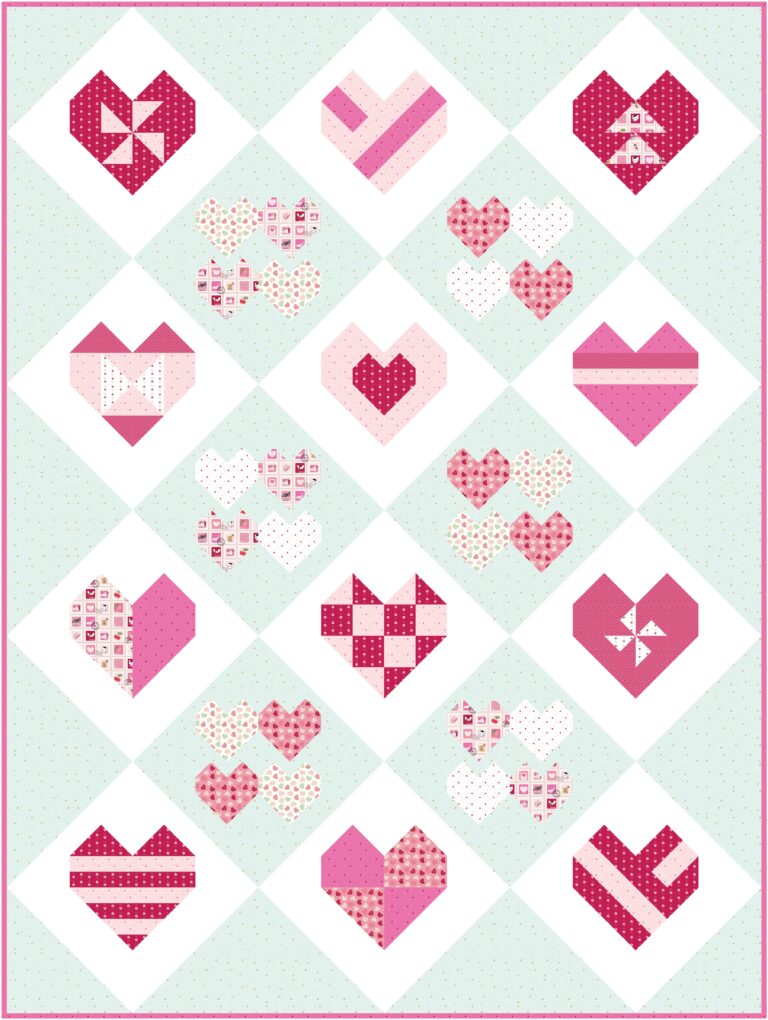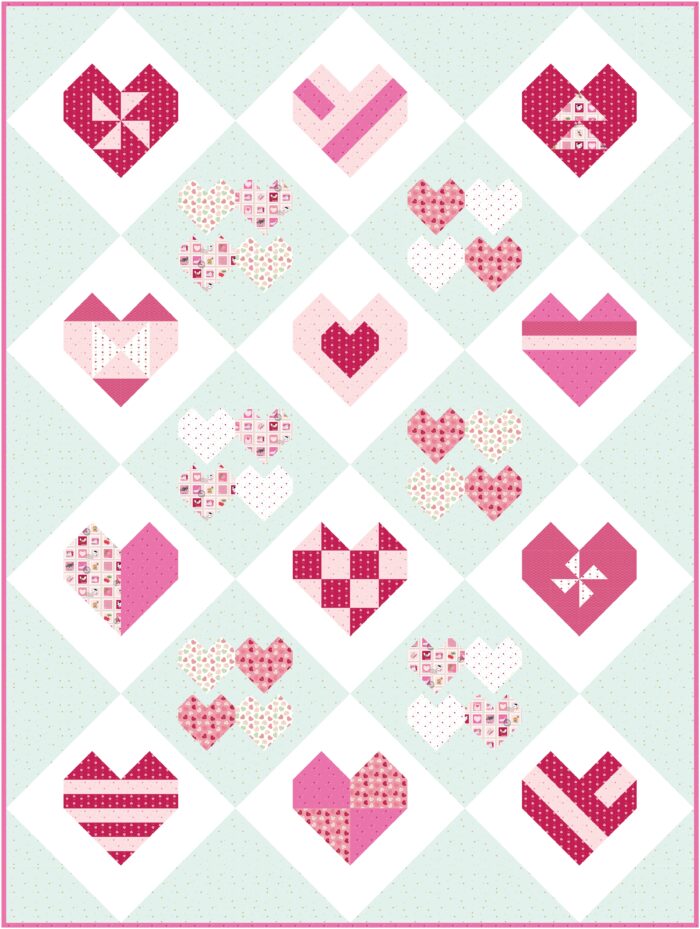 The Heart of Hearts quilt pattern was the Polka Dot Chair 2021 block of the month quilt. It features 12 variations on a traditional quilt block set in a field of quarter square triangles. Available November 2023.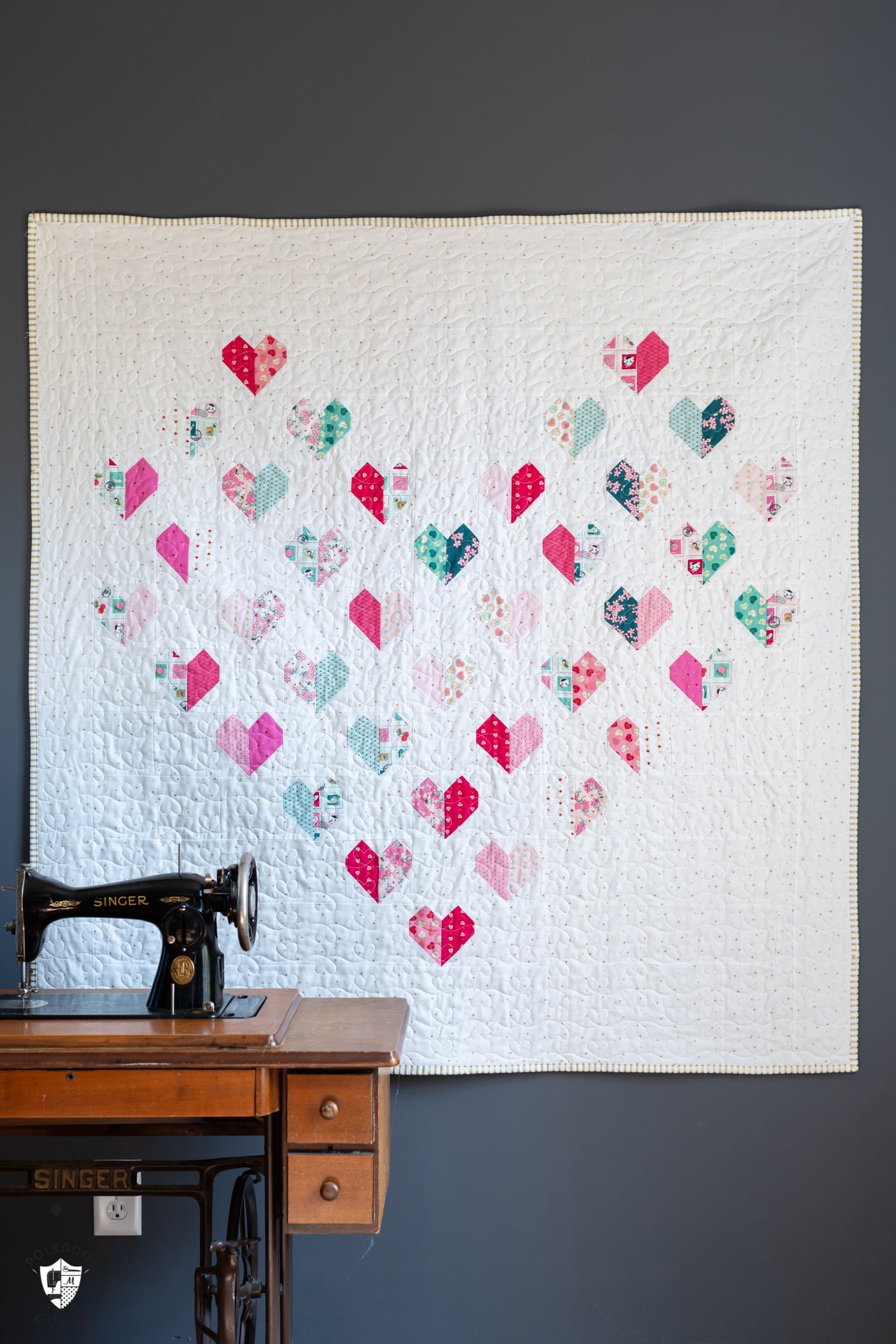 Mint for You Stars Quilt – How to Get the Free Pattern
The third quilt to compliment the fabric collection is a simple Sawtooth Star quilt pattern designed around the panel for the fabric collection.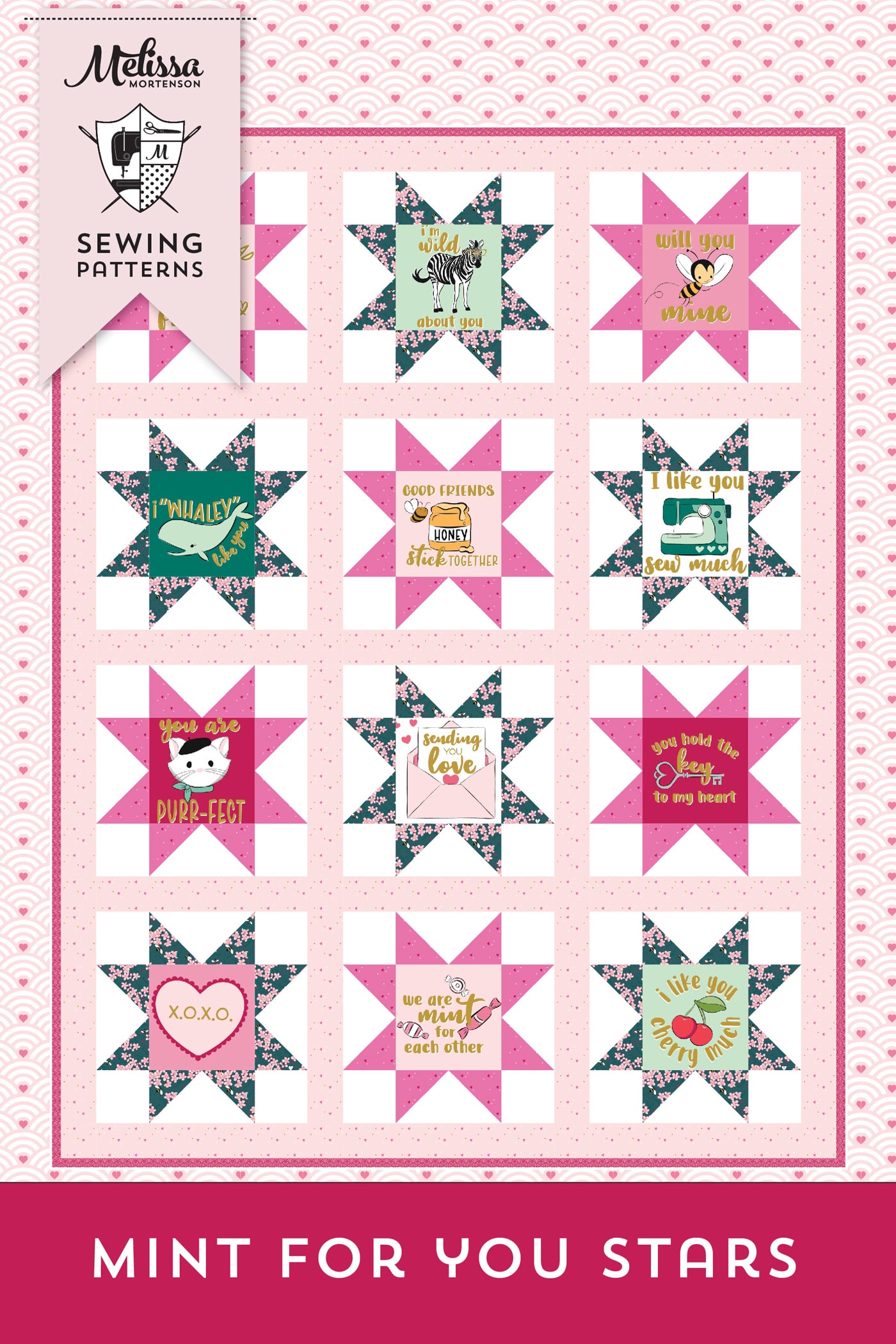 The squares in the panel fit perfectly into the center of a Sawtooth star quilt block.
To get the pattern fill out this form, and we will email it to you.
Where to Buy the Fabric
You can wholesale the collection by contacting Riley Blake Designs if you have an account.
If you're a consumer, you can get it at many quilt shops; here is a short list (if you'd like to be included, contact me, and I'll add you to the list).
Additional Projects & Photos