Ideas using Wonderland and Wonderland Two Fabrics:
During the summer of 2015, while I was in Utah I went to dinner with my extended family. We were sitting around "chatting" and I mentioned that I was trying to design another line of fabric. I had the sketches on my phone and passed them around to see what everyone thought, mentioning "it's missing something". All of the adults told me "oh it's pretty" or "I really like it"… which although I was grateful for, kinda left me thinking "well you're no help at all".
At this point my ADoRABLE 5 yr old, blue eyed, red headed, bunny obsessed niece says "oh you're making fabric, will you make me bunny fabric? PWEASE ?" With one of those "oh I'd give you a million dollars kid, kinda faces"
Next thing I know my 19 year old daughter grabs a sharpie out of my purse and starts to draw on all the placemats. By the time the appetizers arrived we had a bunny sketched out and got it "approved" by my 5 year old niece. About the same time I came to the sudden realization that it absolutely matched all the other prints in the line that I had already designed.
I didn't end up using the "placemat" bunny from the restaurant, I went though dozens of sketches after I came home, and finally settled on one to send off to Riley Blake. They liked the bunny and the line, and after some tweaks gave it a release date of February 2016!
So let me introduce the line to you!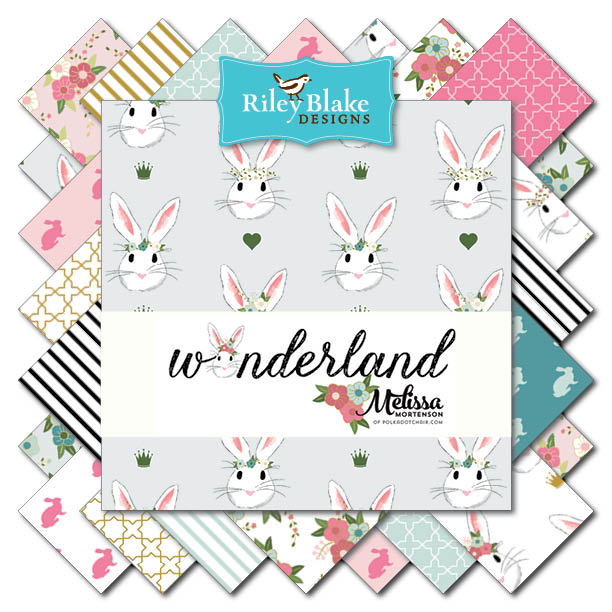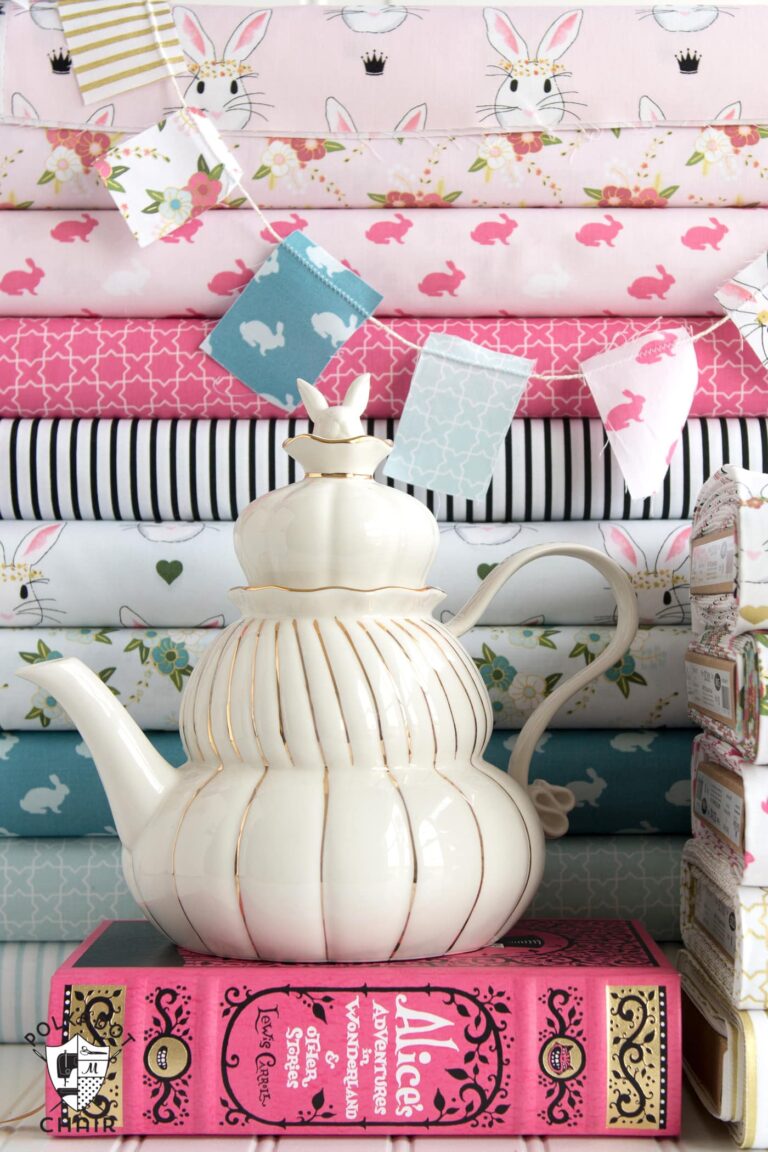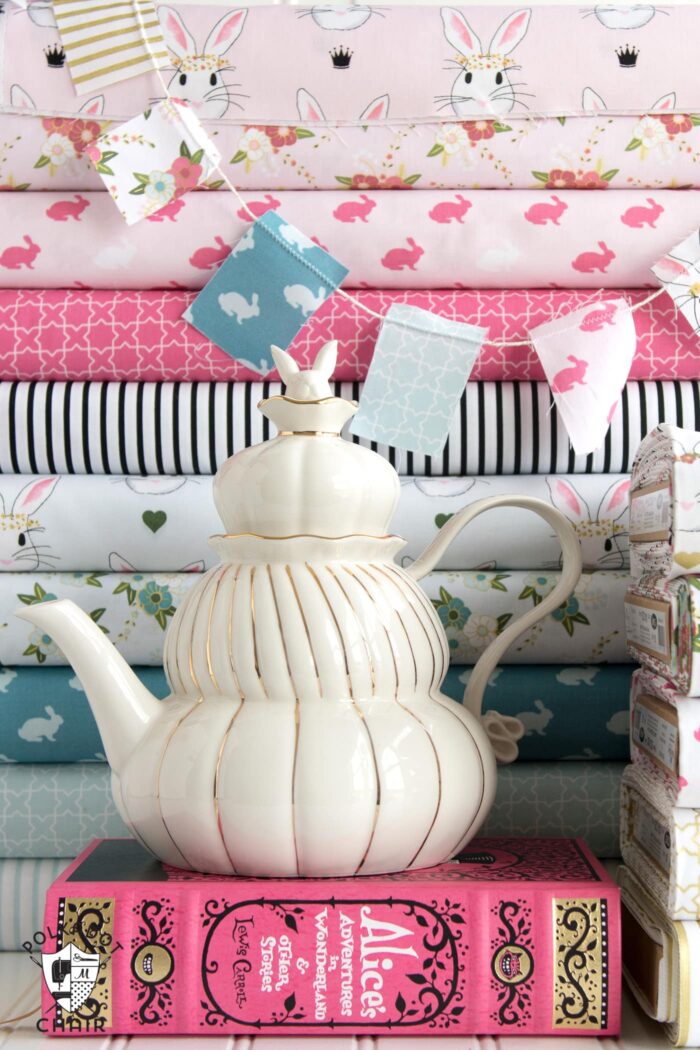 Wonderland was followed in 2017 by Wonderland TWO!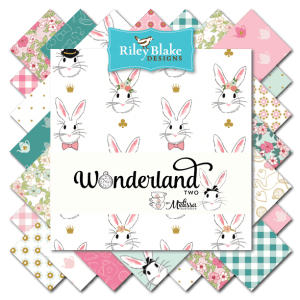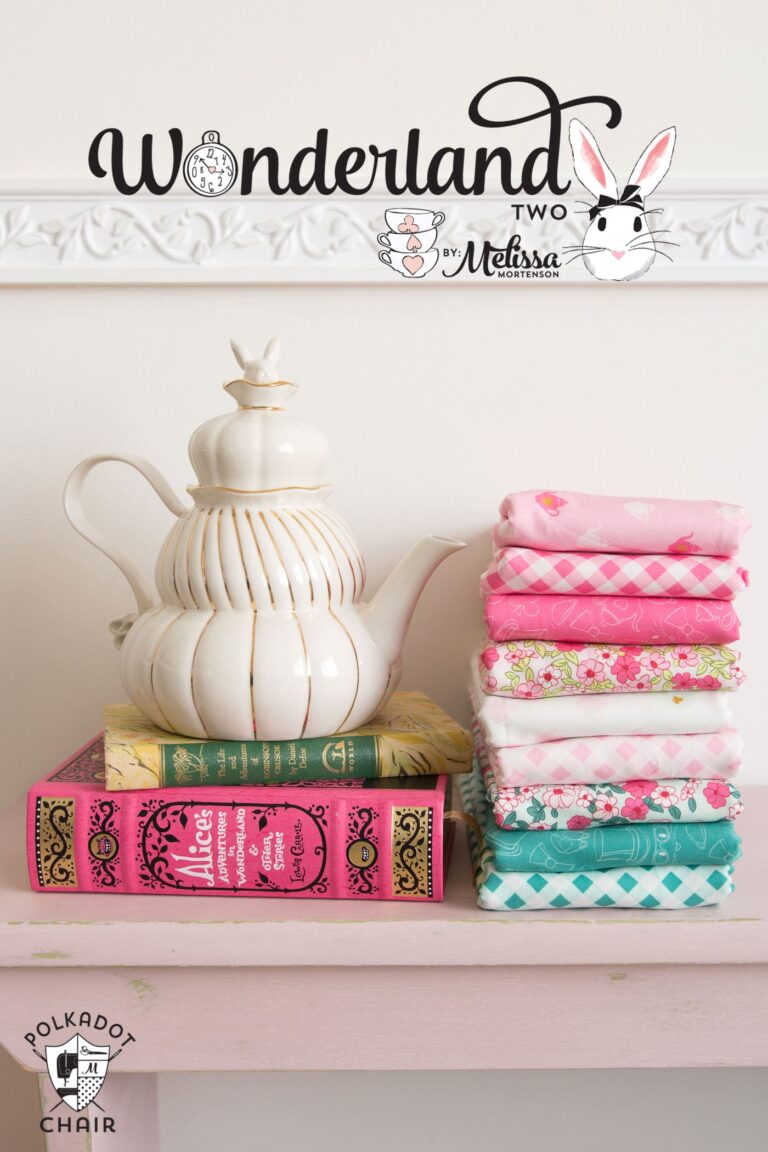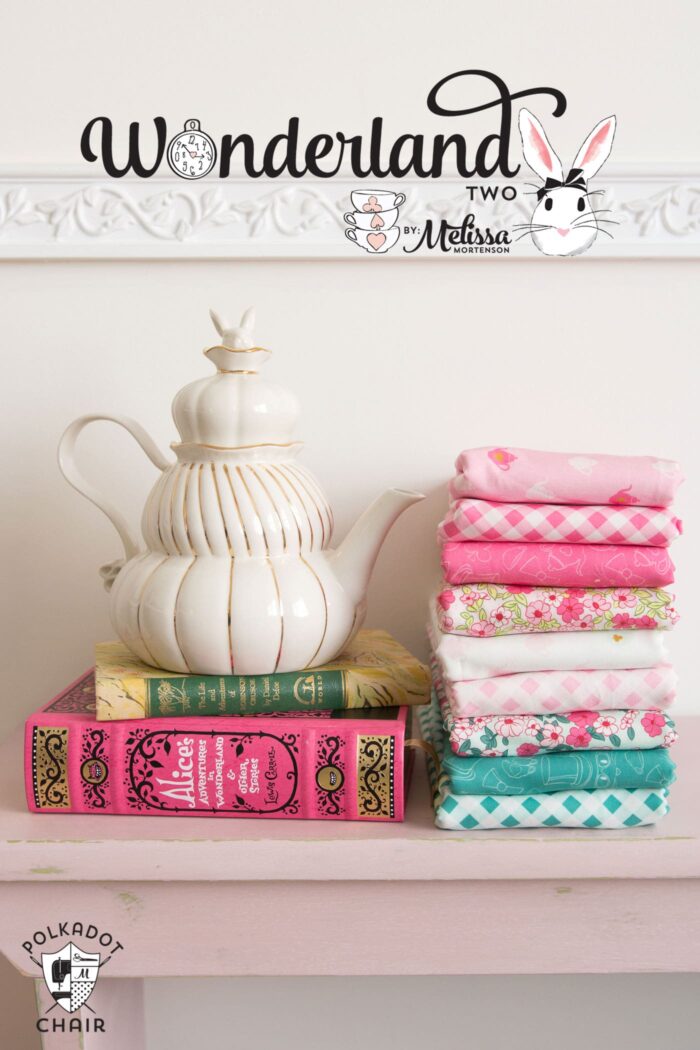 You can find Wonderland Fabrics:
Etsy
Hawthorne Threads
Fat Quarter Shop
it is also distributed widely internationally. You can use the Fabric Finder tool on the Riley Blake Website