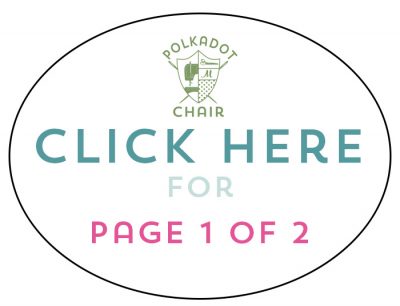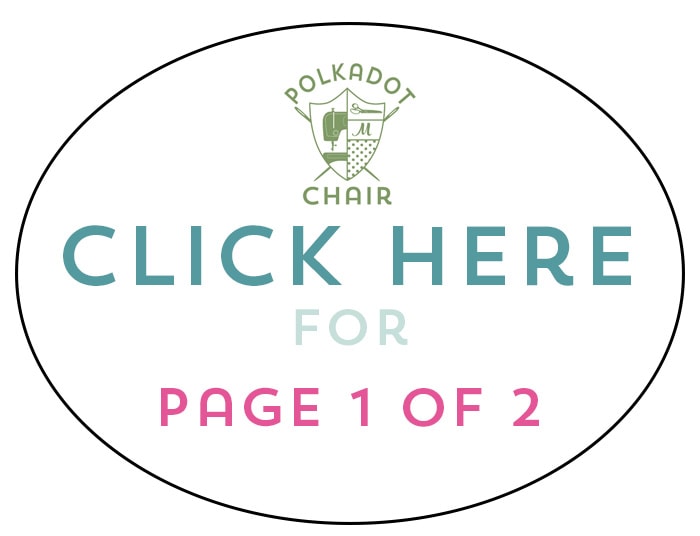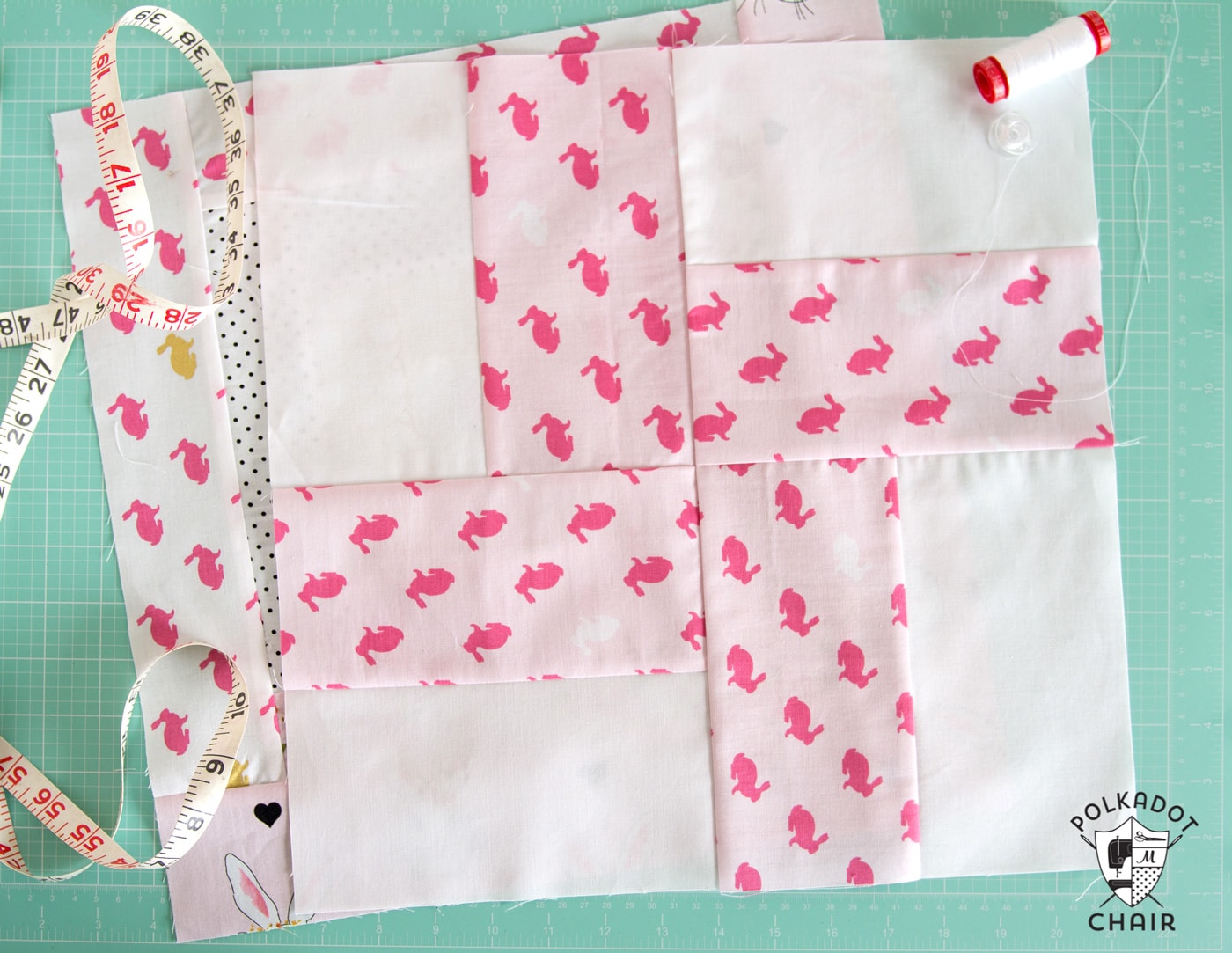 To make the block you need:
4 pieces print fabric each 4 1/4″ x 8″
4 pieces background fabric each 4 1/4″ x 8″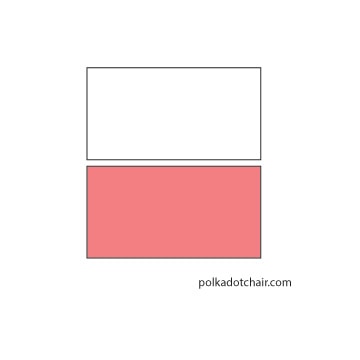 Begin by stitching one print to one background piece along the 8″ sides. Repeat for all 8 pieces of fabric. You will have 4 sewn blocks.
Press the seam towards the darker fabric.
Trim each pieced block to 7 3/4″ x 7 3/4″ – make sure you trim an even amount off all 4 sides so that the seam remains in the center of the block.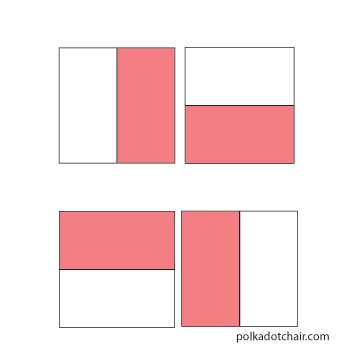 Using the layout above as a guide, stitch two of the sewn block to each other as shown in row 1.   Stitch the other two blocks to each other as shown in row 2.
Press seams towards darker fabric.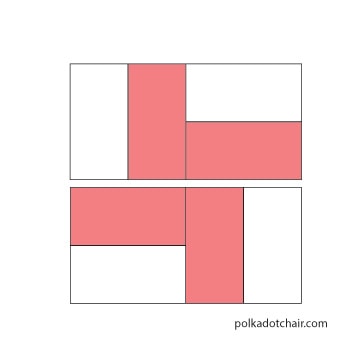 Stitch row 1 to row 2.
That's it!! Easy peasy!!  Since you trimmed the blocks to 7 3/4″ squares before you stitched them together you should not have to trim them at the end. The block should measure 15″ x 15″
Just a quick reminder: This project along with ALL of the other projects on this blog are offered to you for free. The only thing that I ask is that you do not use them for any commercial purpose.  If you have a shop, this is not meant to be a program for you to use in your store. It's meant to help build the online community of people who all LOVE quilting.  Please respect that so that I can go on sharing these projects for everyone.  If you are playing along and have a blog of your own, PLEASE feel free to post the blocks on your blog, just link back here for the instructions. If you have a friend that wants to join in, send them the link to this page, please don't print out the instructions and make a bunch of copies. Thanks!!!!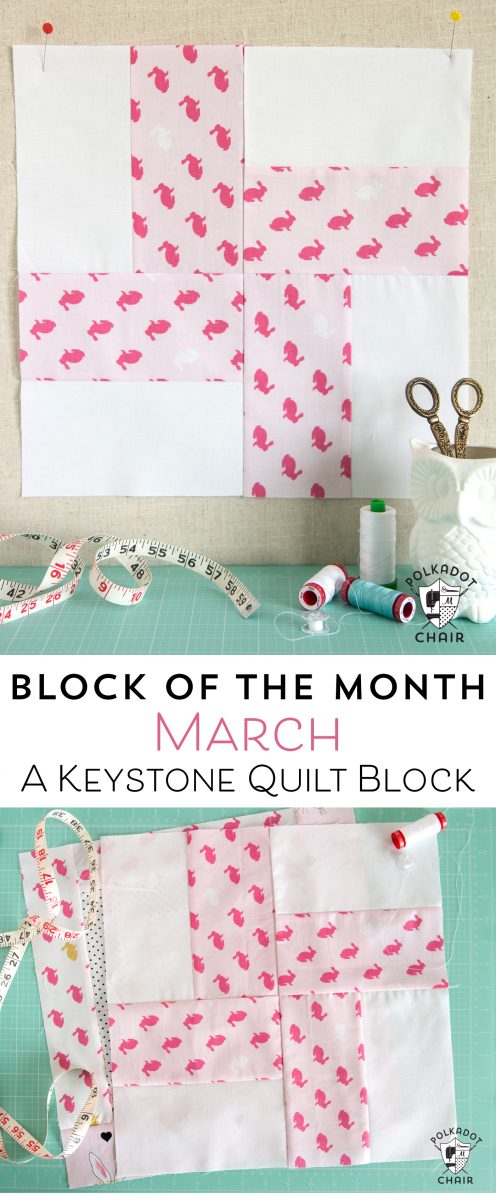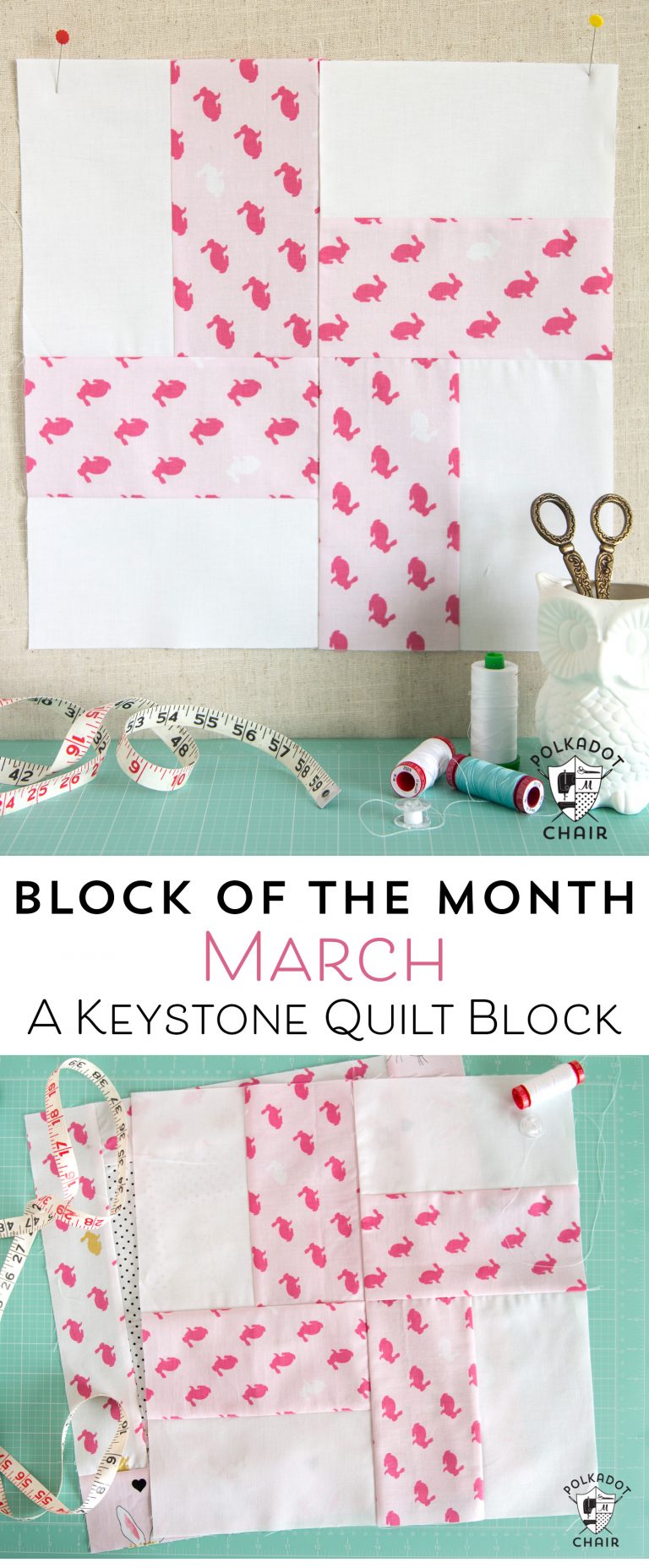 Print Friendly
8