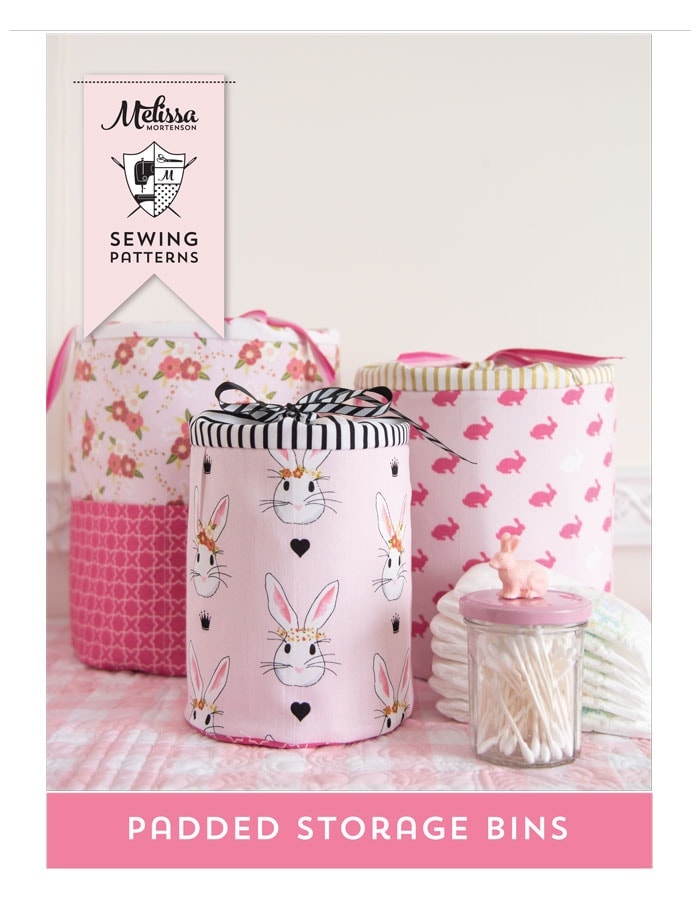 Today I'm excited to announce that I'm releasing TWO new Polka Dot Chair PDF Sewing Patterns. I actually have 4 more patterns slated for release sometime this quarter these are just the first two.
The first pattern is for the Padded Storage Bins that I shared with you guys last week! These bins are padded with foam and feature a draw string top.  They come in 3 different sizes (dimensions are listed on the pattern) and have an optional divided front pocket on each size.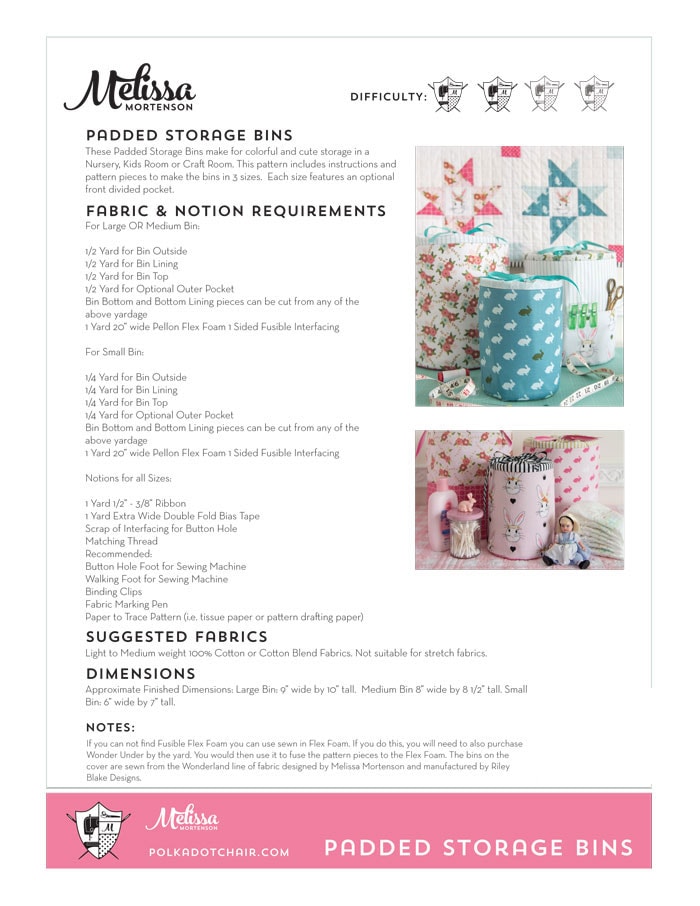 The PDF pattern includes printable pattern pieces (YEAH!) and full color photos and instructions.  I haven't had a chance yet but I can't wait to stitch one of these up in "boy" fabrics for my Nephew's to store their lego's and hot wheels in.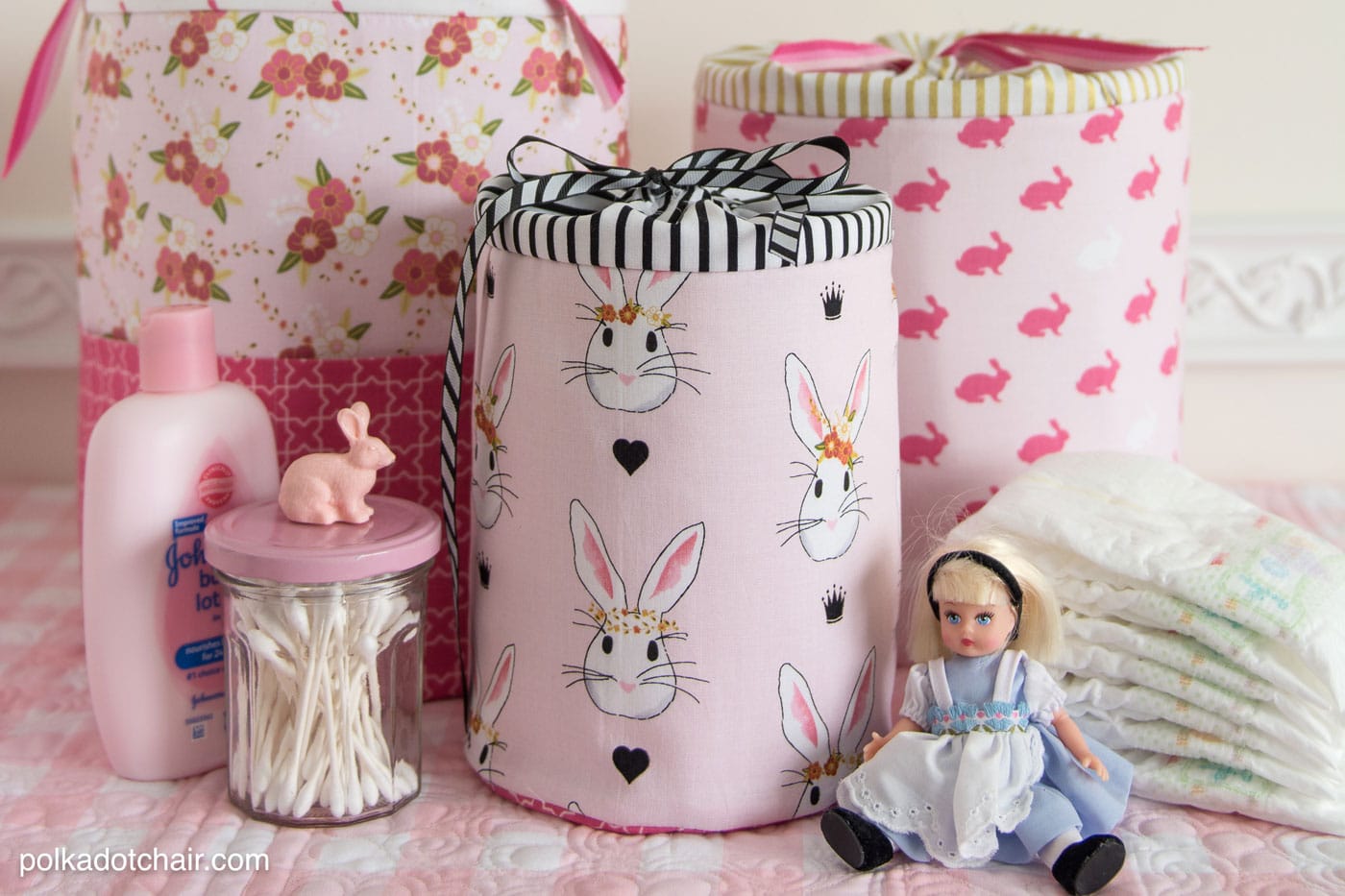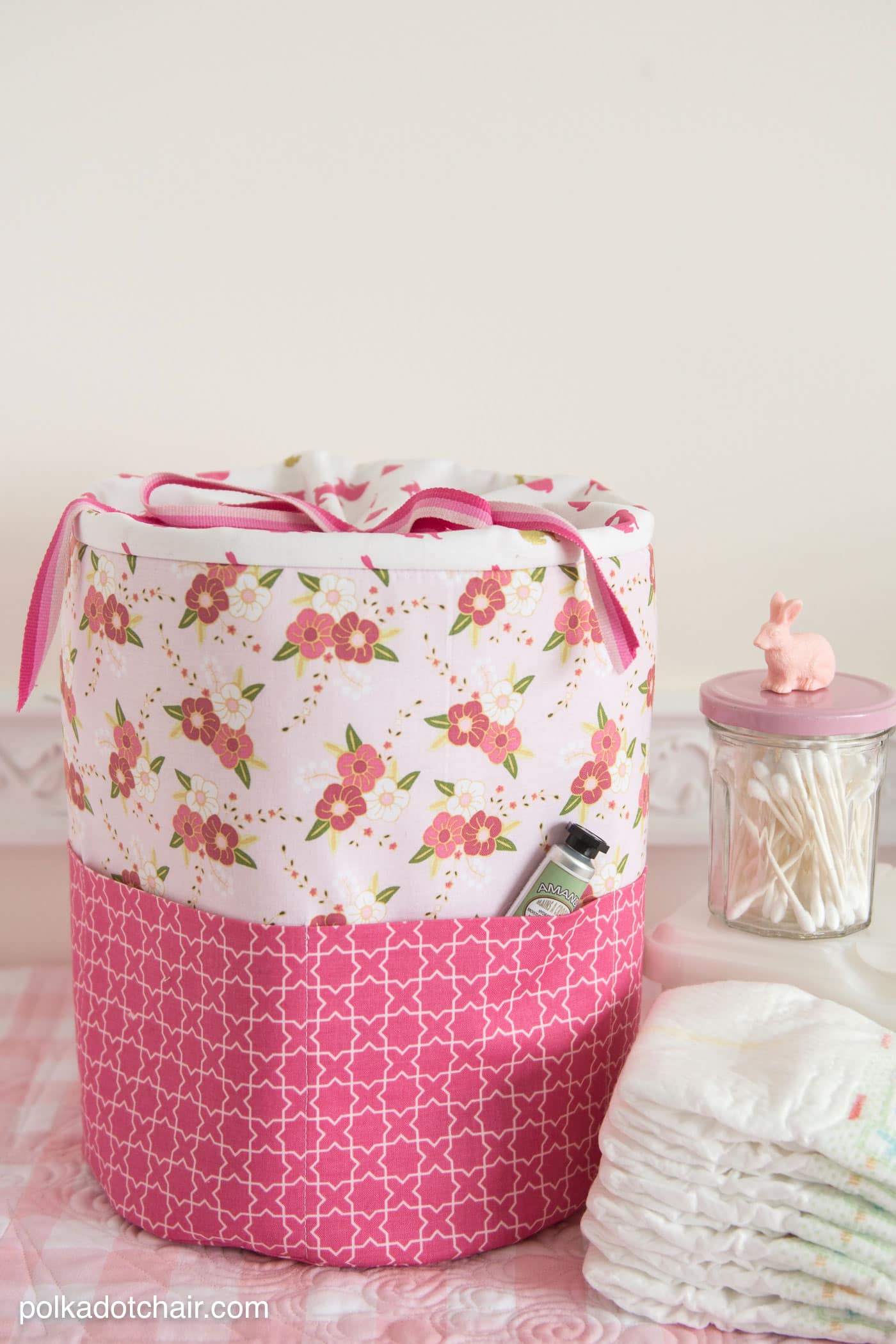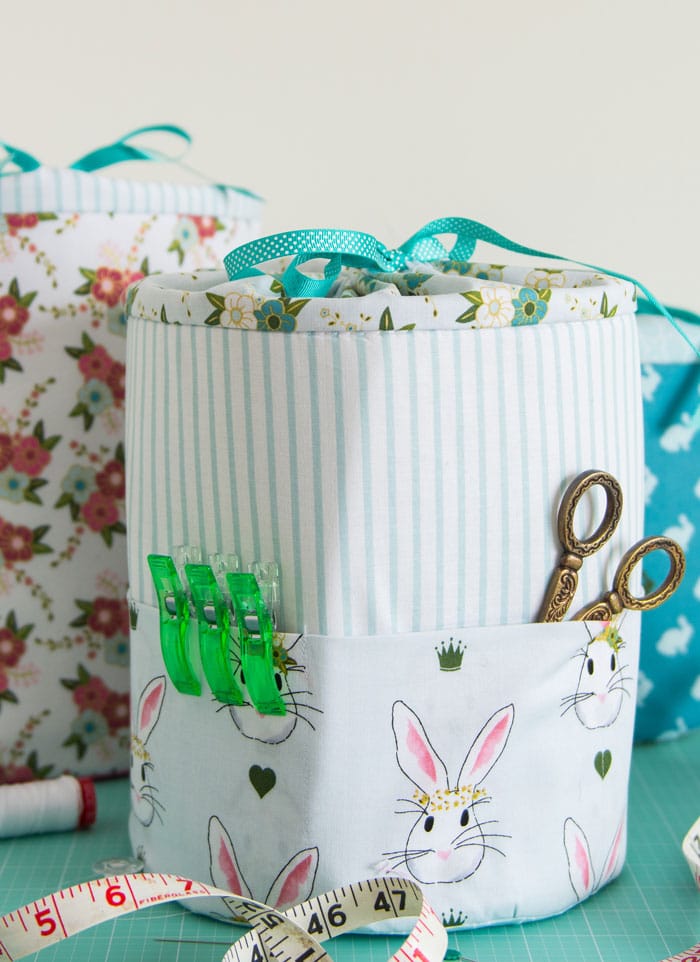 Right now I'm using them in my sewing room to stash extra notions and scraps of fabric.  These bins are sewn from my new fabric line with Riley Blake, Wonderland. Which is shipping to stores THIS WEEK!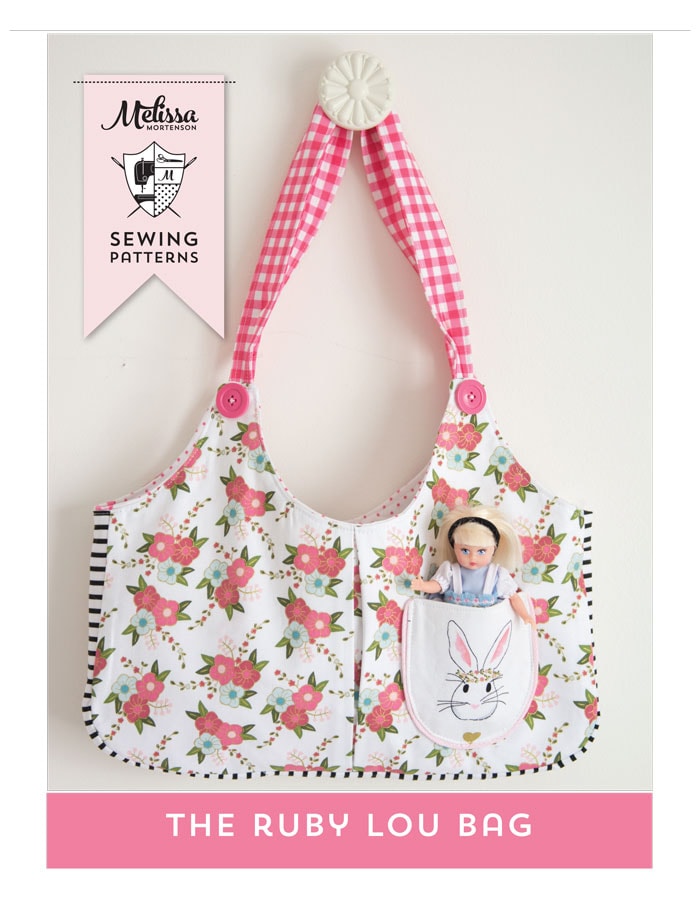 The second pattern is a completely improved refined Ruby Lou Bag. If you follow this blog, you may recall that I shared this as a tutorial about 3 years ago. The tutorial did not include printable pattern pieces and many people had a hard time drafting their own pattern for the bag. This pattern includes the printable pattern pieces!!  Since it's "improved" I'm taking down the old tutorial, just to avoid any confusion.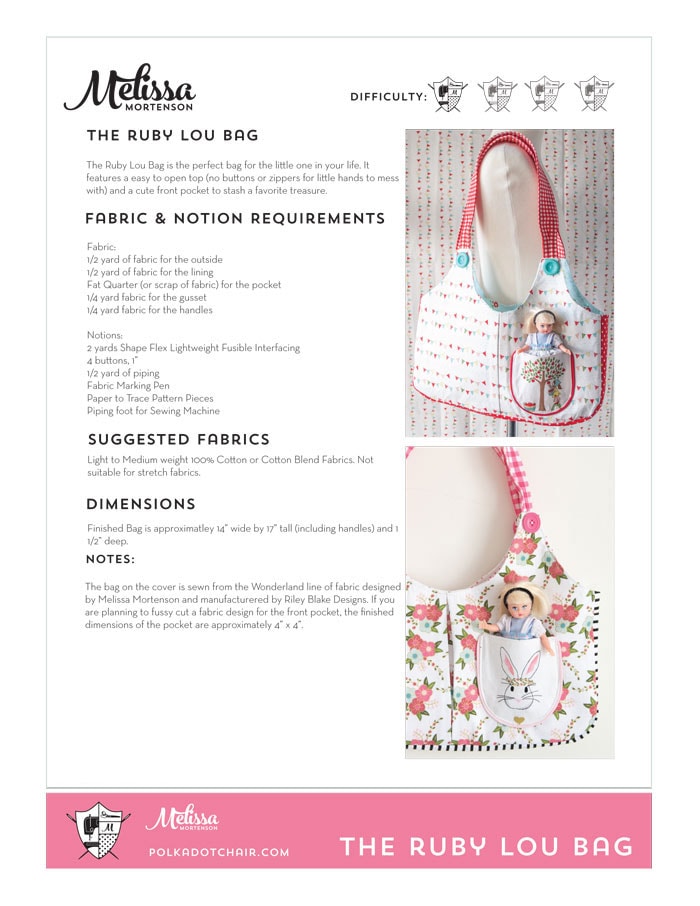 This pattern was originally designed for my then 2 year old niece, Ruby Lou (hence the name). My sister said she wanted a purse for her that was easy to open. No zippers or buttons. Just something that she could stash her treasures in and be on her merry way.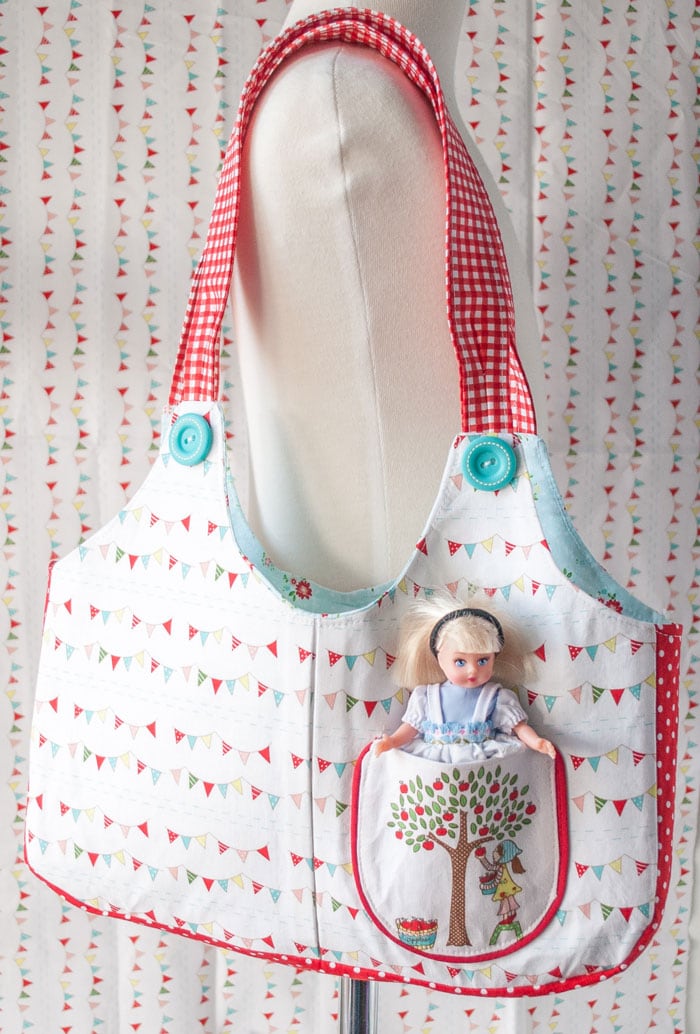 I added the little pocket, and stashed my Alice doll in it.  This was years ago, so it only seems appropriate that Alice makes another apperance, this time in the Wonderland fabric!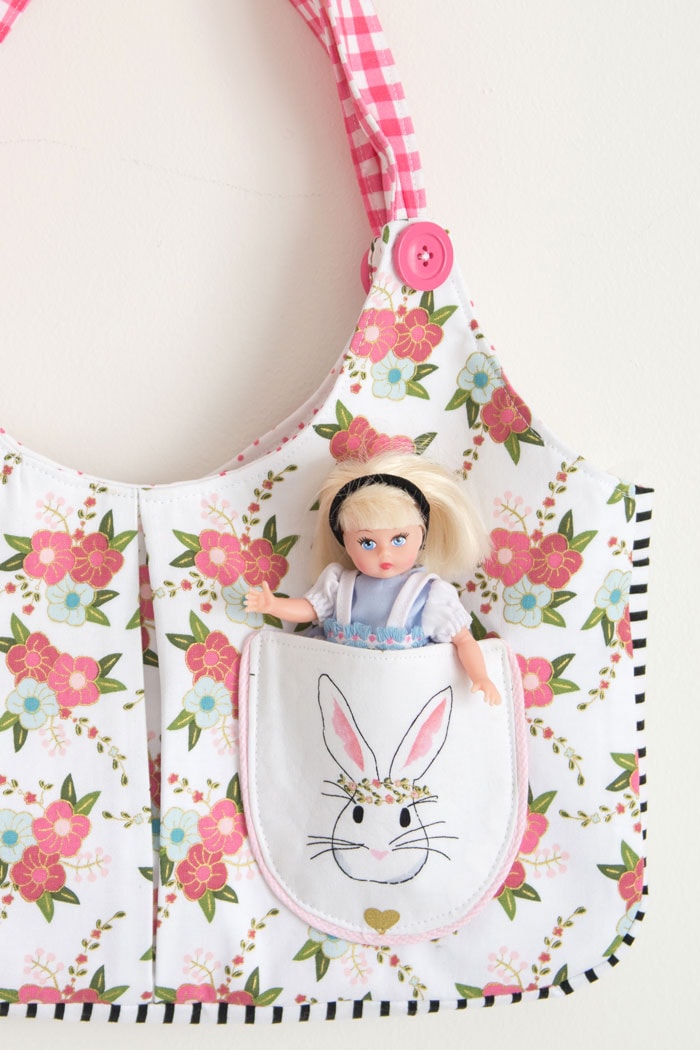 Both patterns are for sale today in my PATTERN SHOP.  They are in PDF format. When you order the pattern you will automatically be sent and email with a link to download the file.  These patterns are also coming SOON in printed format. If you are a store interested in carrying them keep your eyes peeled for wholesale ordering information.
I'm about half way done with my shop "redesign" you'll notice that not all of the patterns have been updated to the new "fancy" layout.  If you order another pattern and I update it you are eligible to download the pattern again. I'll share more information about that as the other patterns are released.
If you stitch up one of these patterns, please tag me on social media @polkadotchair on Instagram and Twitter. Or post a photo on my Facebook Page. I'd LOVE to see your creations!