Surprise! I've decided to move the posting of the Block of the Month tutorials to the 1st day of the month instead of the last week of the month. So… BONUS, you get quilt block tutorials two days in a row!!  The featured block for April is a Log Cabin Quilt Block.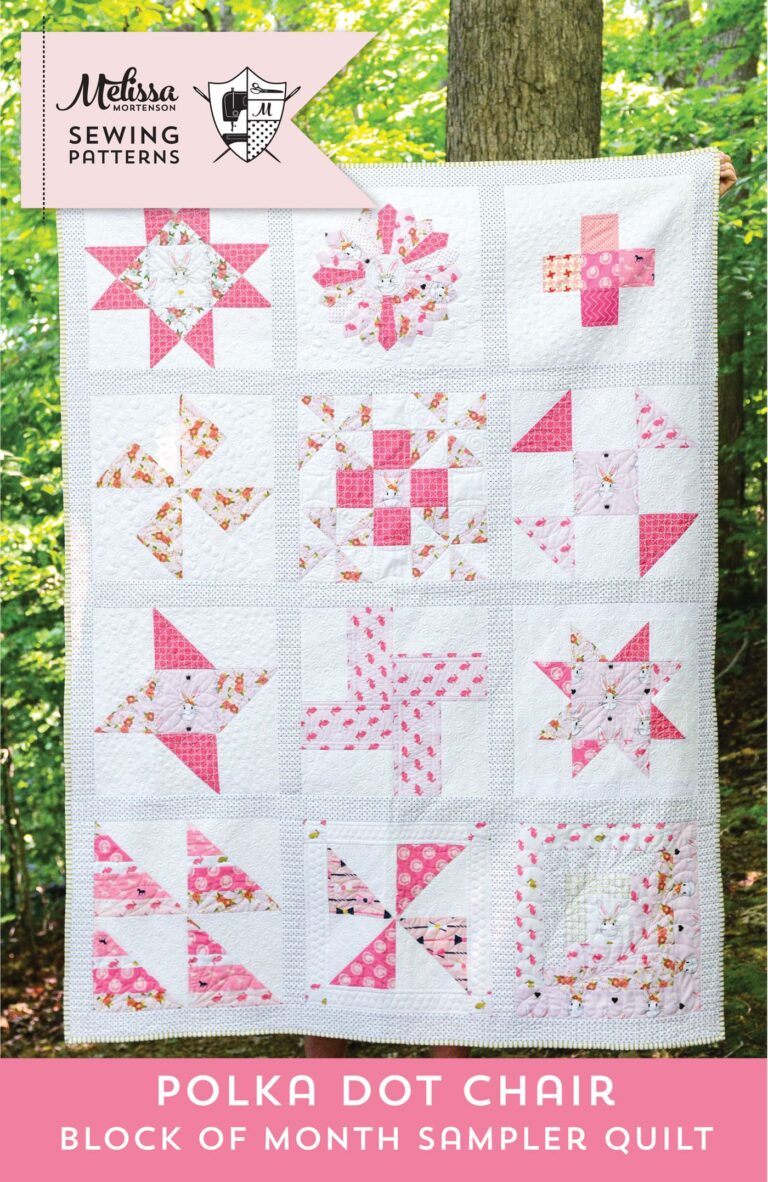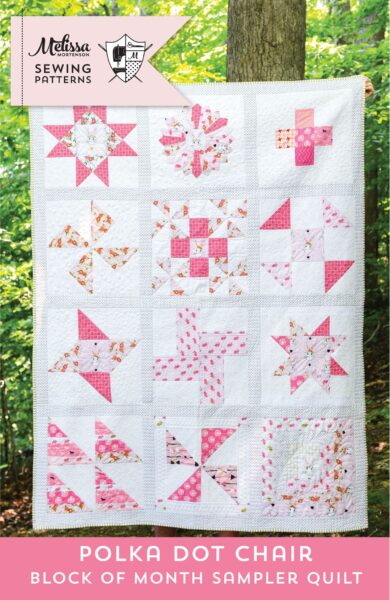 UPDATE: You can now purchase a PDF with ALL of the block instructions for each month in one place!! Click here to PURCHASE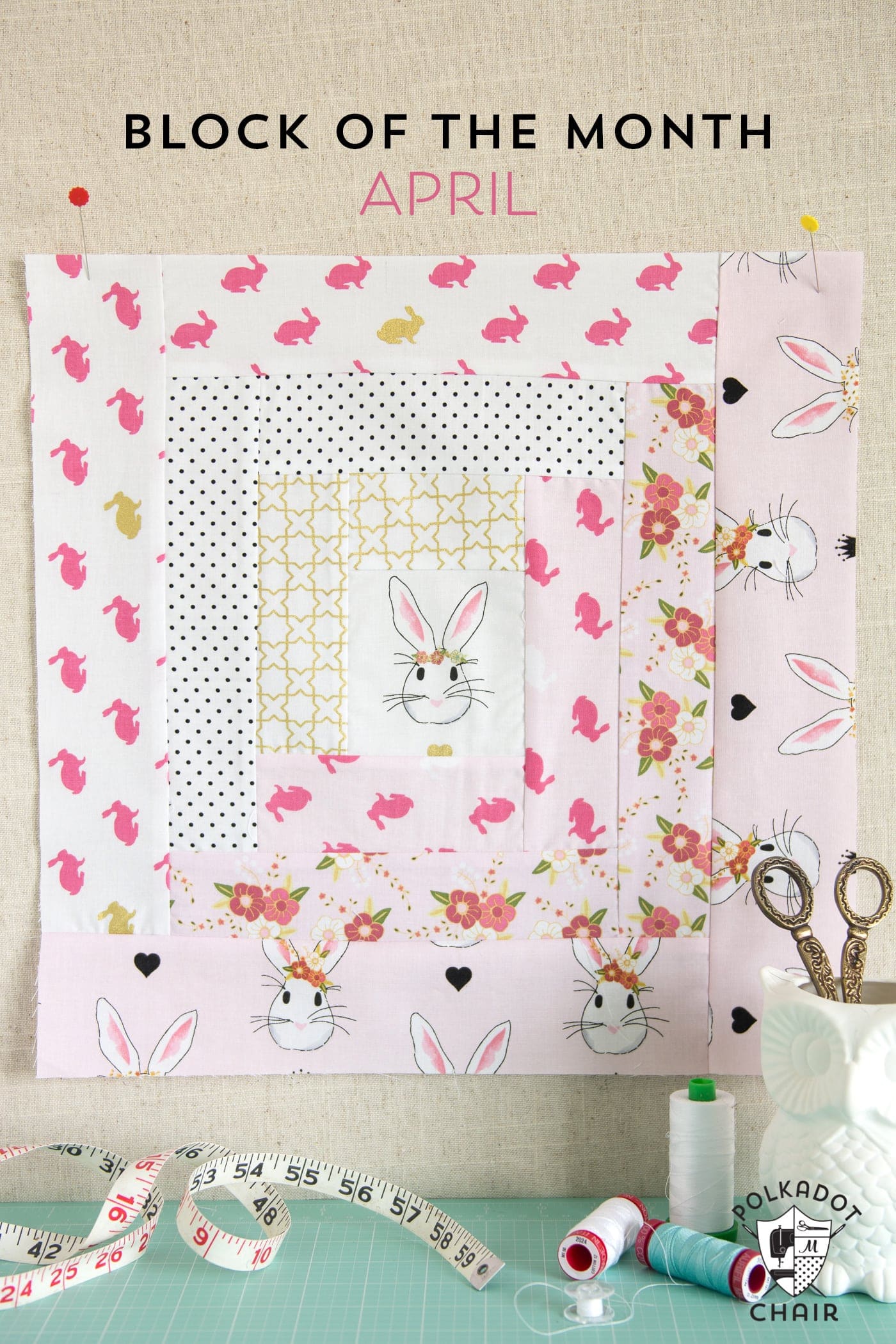 I suppose it should have been this way from the beginning, but my schedule was thrown off a bit by the "intro and how to" posts that kicked off the series.  I didn't really like the post being at the end of the month, and realized this month that I can just change that (I mean it is my blog after all *wink*).
From now on, the block of the month tutorials will post on the 1st day of the month.  I usually post new tutorials or projects on  Tues, Thurs & Friday, so these posts will be the exception if the 1st is not on one of those days. Even with that difference I think it will be easier overall for you to remember when to expect the blocks.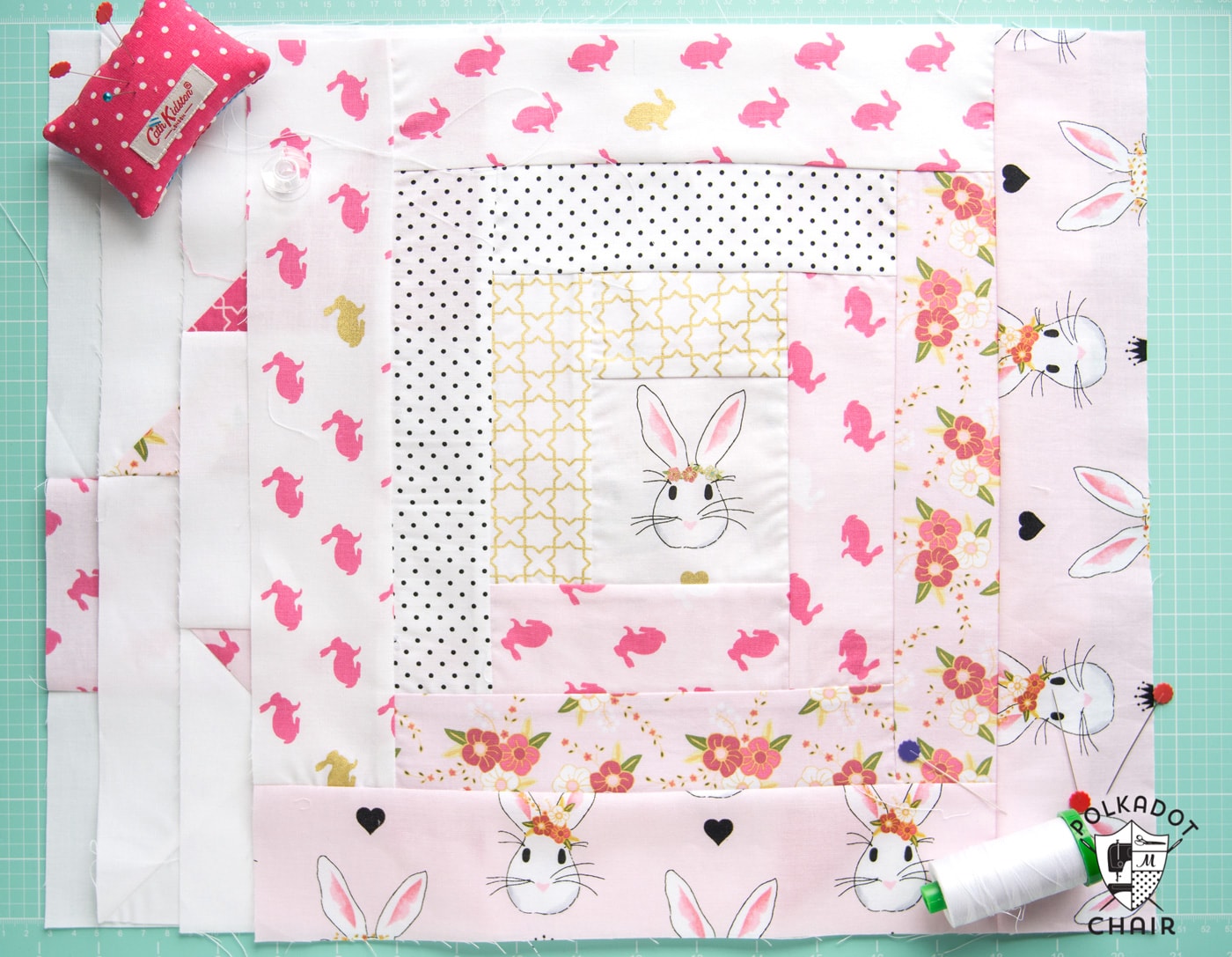 This is block #8 of 12.  This block is constructed a little bit differently than the blocks in the previous months, but don't stress, I walk you through all of the steps.
If you're playing along be sure to share your finished blocks on social media with the hashtag #PolkaDotChairBlocks (if you have a private IG account, hashtags won't work for you, so share it to my Facebook instead) , I'm on Instagram as @Polkadotchair or you can also share it right to my Facebook Page (you can post a photo over there)
If you missed it be sure to check out this post on Quilt Block Construction Tips.  You can find an index to all the posts in this quilt block series to date by clicking here.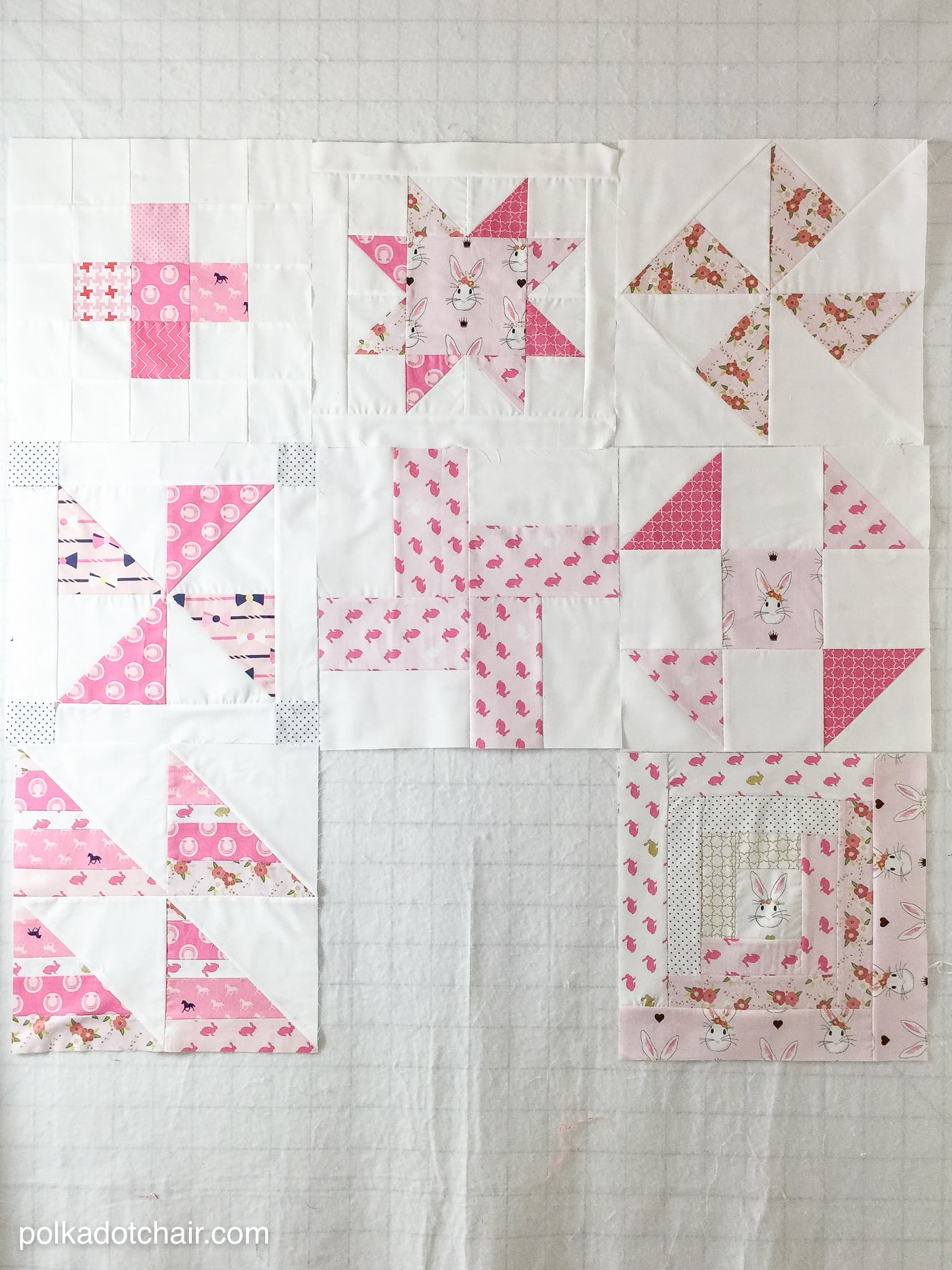 I love this block, it may be one of my favorites so far.  I think that it's one of those blocks that helps to tie all of the other ones together.  My block features 7 different fabrics. One center main "focal" fabric and 6 different fabrics in two colors.
Log Cabin blocks are usually constructed with all of the "light" fabric on one side and all of the "dark" fabric on another side.  When you do that and put a bunch of blocks together in a quilt really cool things happen.
This block from the Diary of a Quilter blog is actually 4 log cabin blocks sewn together. Look closely and you can spot the pattern. Pretty cool huh!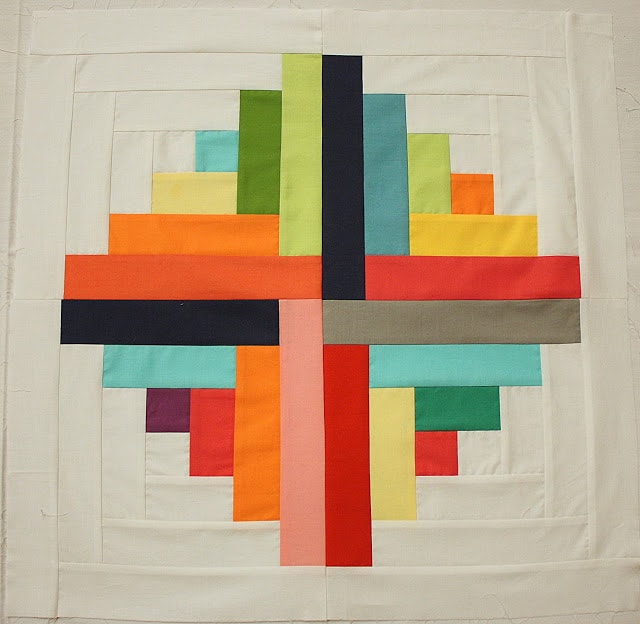 The block we will make this month won't give us the same optical illusion, but since this series is designed to teach you to make a large variety of quilt blocks, I thought you'd still enjoy making one. You can venture out on your own if you like and make some quilts with really cool designs.
There are a few ways to construct a Log Cabin block, I like to use a "cheater" way. It involves more trimming but the math is a thousand times easier and it leaves you some room to make a mistake.
When you're making this block you want to be sure to only PRESS your seams, don't iron them. If you move the iron back and forth you'll distort your lines and end up with a wonky block (which can be really cool in itself).  My block is not perfect but I'm okay with that.
Okay are you ready to make one? Just hop on over to page two to get the tutorial! (It's on a separate page with less photos to all you to read the tutorial online more easily).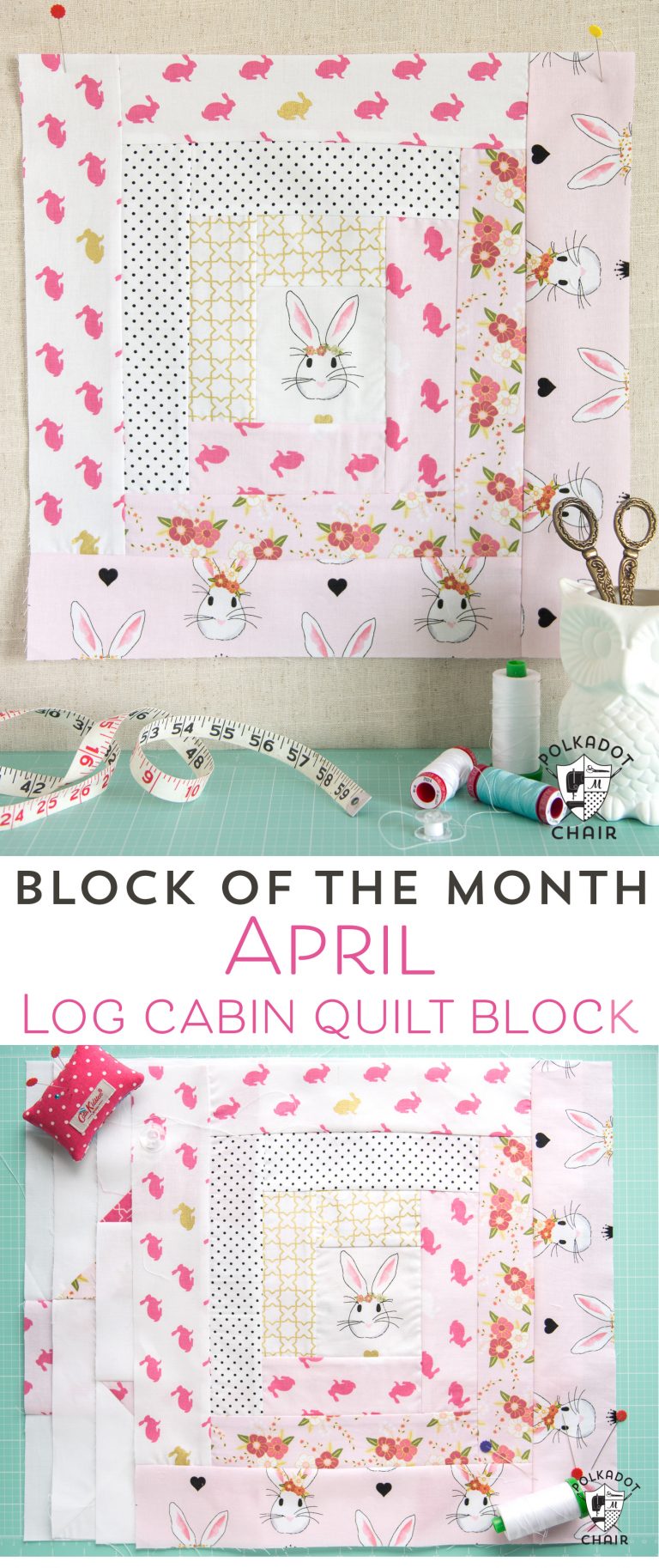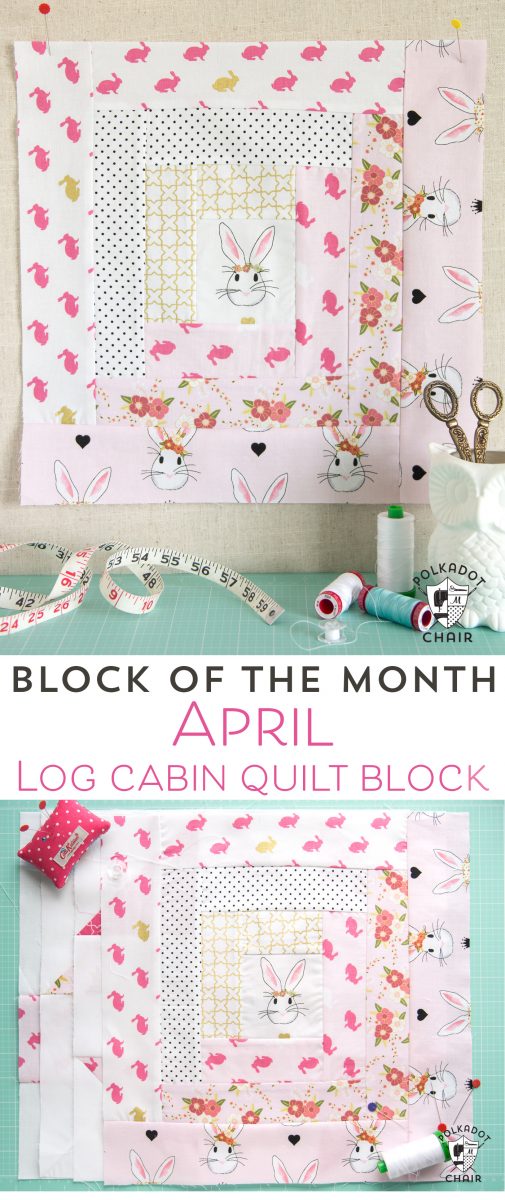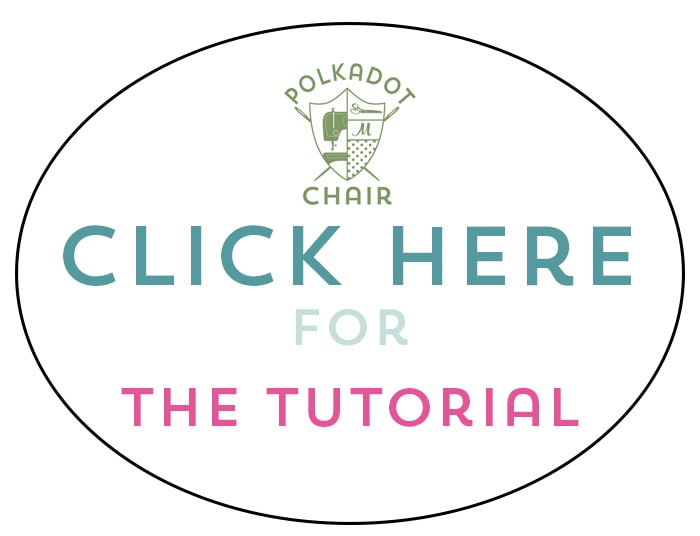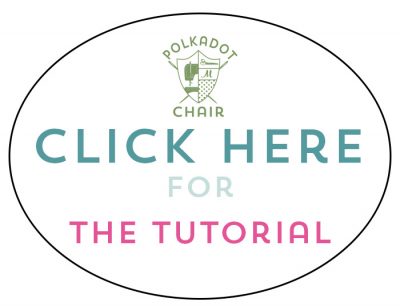 Print Friendly
6