In the last few years I've totally changed how I approach scrapbooking.  Instead of individual albums focused on specific events with only 1-2 pages per event, I've moved to
an annual family album
.  Then to capture our more memorable moments (vacations, special events, holidays) I've moved to making
individual mini albums.  
So far it has worked great and I've been able to scrapbook more of our life that I would have trying to make a page of EVERYTHING that happens to us.
One of the things I discovered this year are divided page protectors.
I totally fell in LOVE!! You get all of the "fun" of scrapbooking (using the great papers and embellishments with your photos) with out as many decisions to make.  You just slip your photos in, then add some fun elements.
I print all of my photos online, have them shipped, then just slip in them into the page protectors. SO FAST!
I also like that you can mix in traditional scrapbook pages into the albums.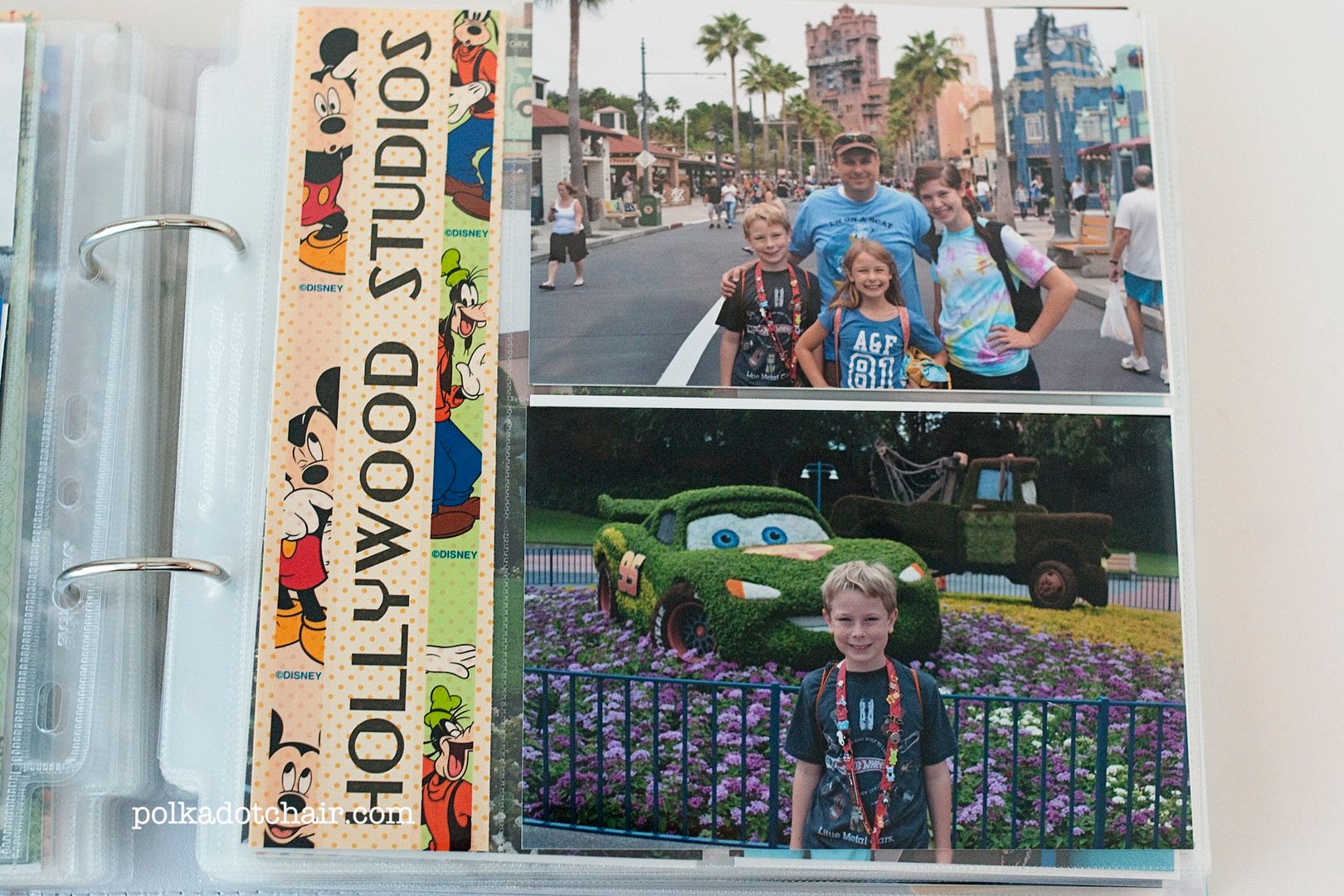 For this album, of a trip to Disneyworld last year, I used 8×8 album and page protectors. The page protectors allowed for 2 4×6 photos to be slipped in with a 2×8 strip on the side to add titles or more photos.
For a few of the 2×8 strips I printed out pictures of our trip that would easily crop to that size.
I was also able to save a lot of our memorabilia.  I just slipped them into the divided page protectors also.