DIY a custom graduation cap with one of these great graduation cap ideas and free tutorials.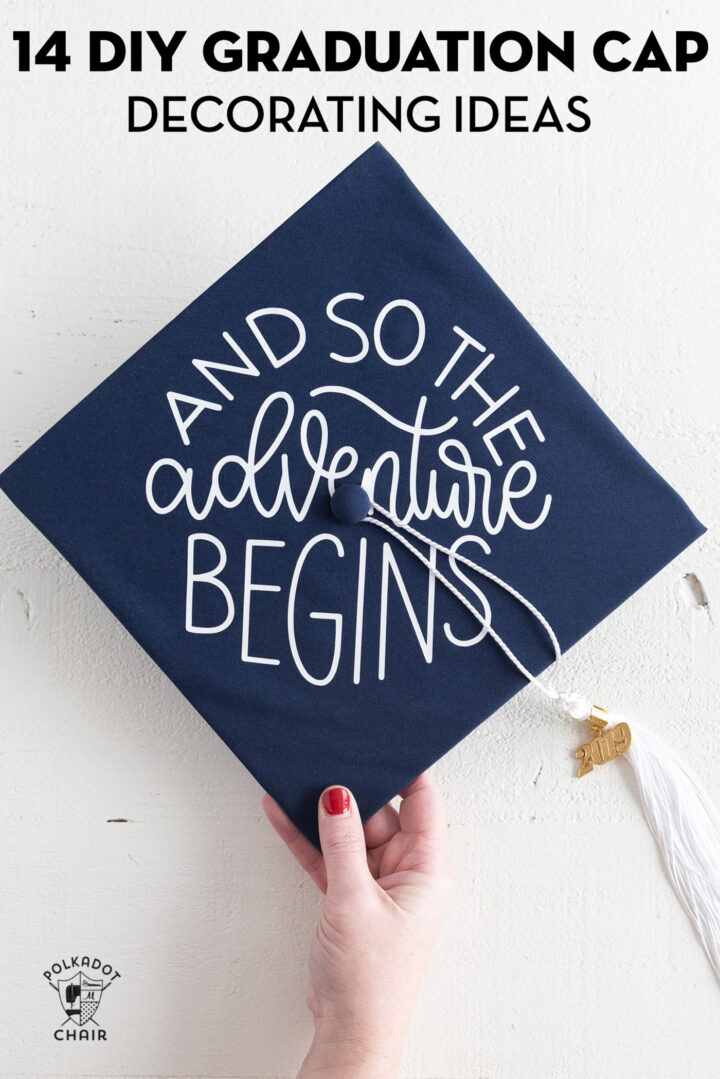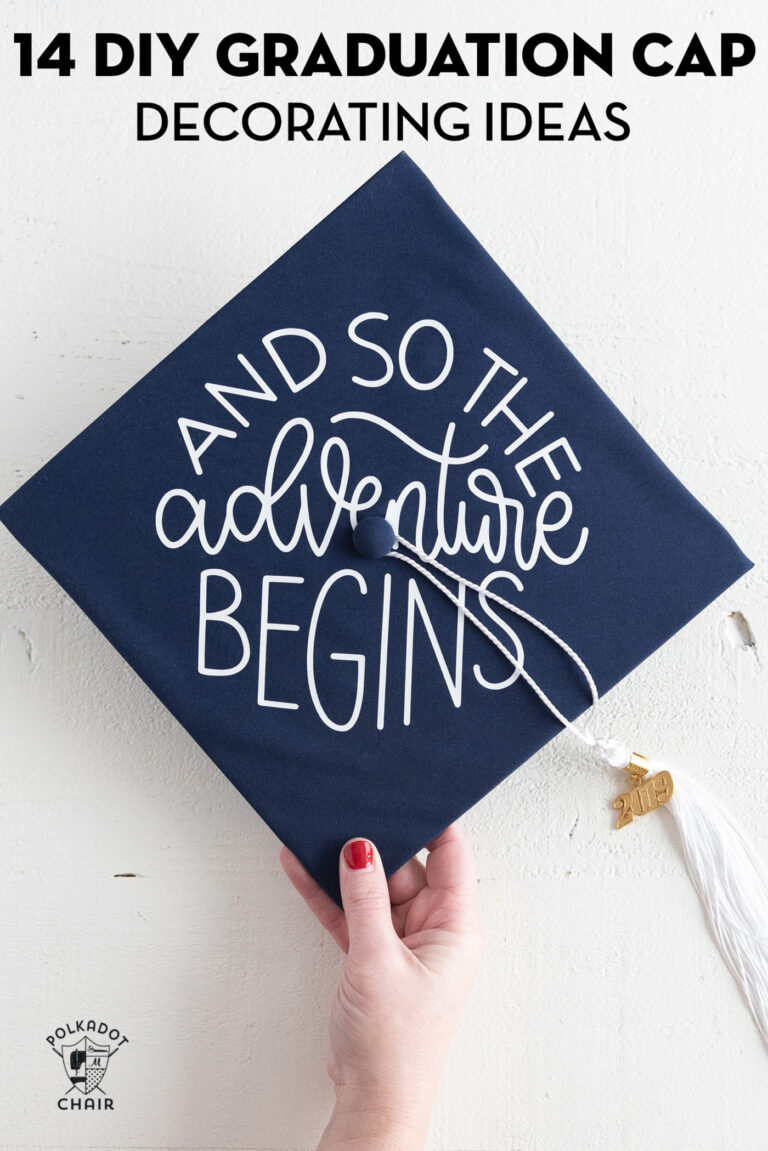 A few years ago, all 3 of my kids graduated from something the same year. It was a crazy few months getting through all of those graduation ceremonies. So much has changed since then. One thing that has not changed is our desire to celebrate the accomplishments of those who have completed school, however that may look right now.
Table of Contents
One great way to celebrate this amazing accomplishment is by decorating a graduation cap. There are so many ways to personalize caps too. I previously shared a tutorial teaching you how to decorate a graduation cap with a Cricut. It was such a hit that I thought I'd share a few more graduation cap DIYs with you today!
Graduation Cap Decorating Tips
1. Decorate an Extra Cap
If you don't want to decorate (and potentially ruin) your ACTUAL cap, you can purchase extra caps online quite inexpensively. Decorate the spare cap and put it in a keepsake box!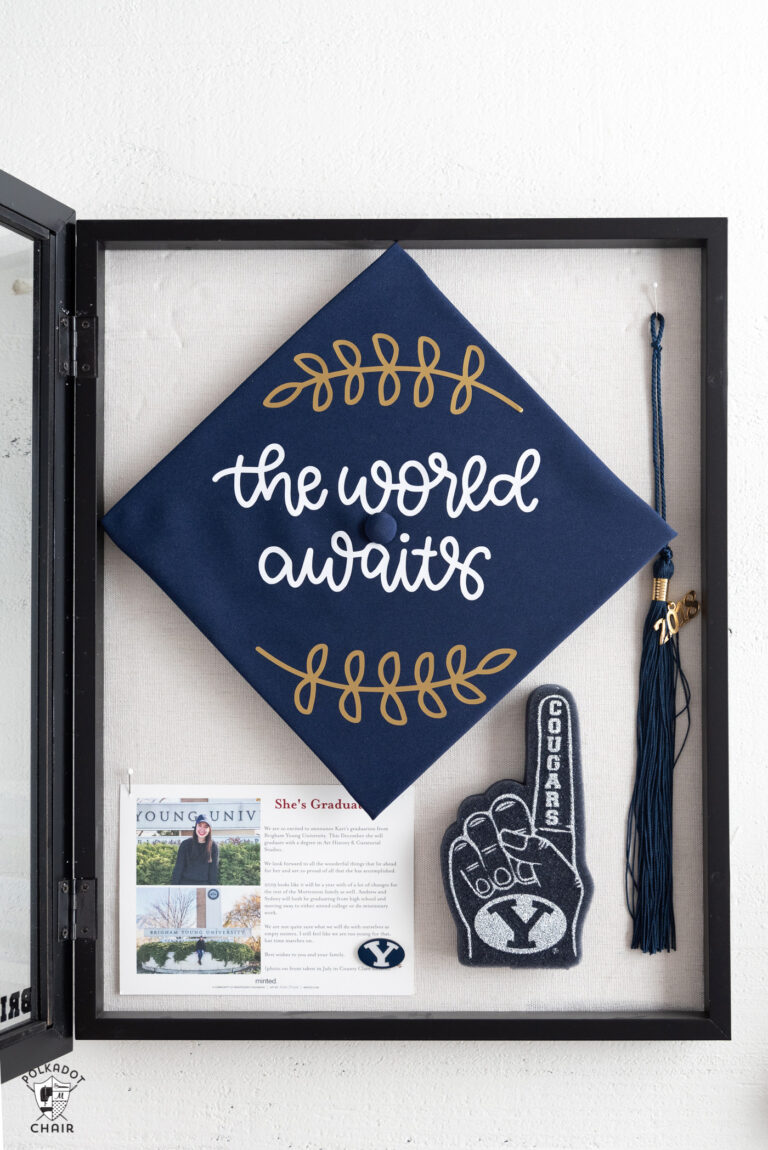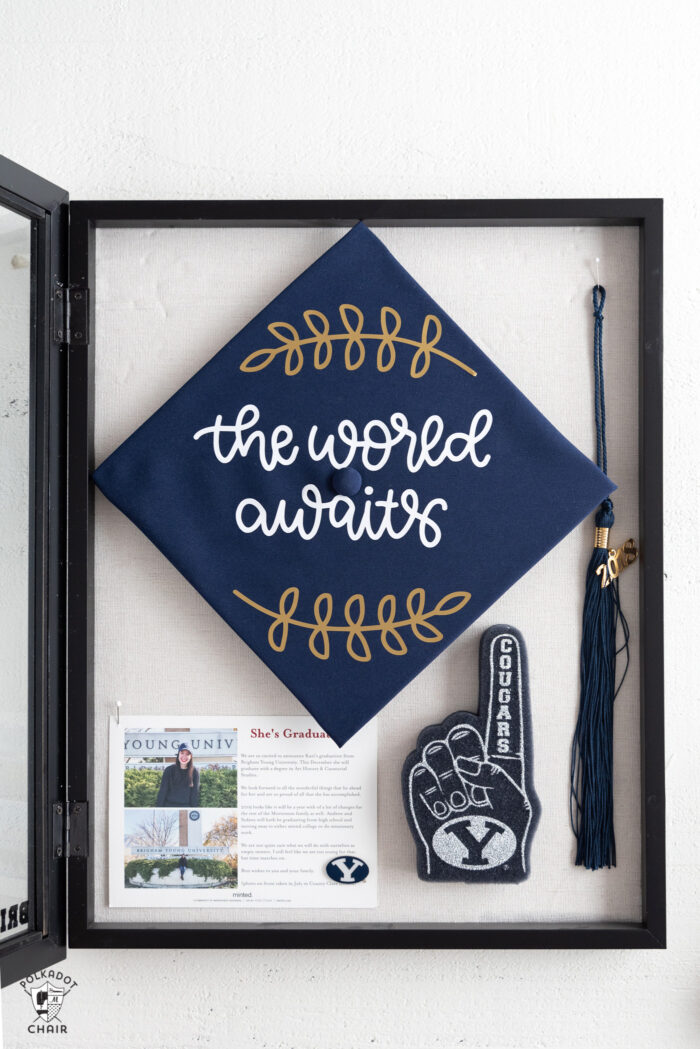 2. Check your School Policy
Double-check with your school's commencement policy to see if decorated caps are allowed.
3. Plan Ahead
There is nothing worse than trying to do something "new" at the last minute! Plan a crafternoon a few days before the ceremony to give yourself plenty of time to create your cap.
Items to use to Decorate Graduations Caps
Use a variety of materials. I've seen graduation caps decorated with all of the following. Each one turned out so cute!
Polaroid Photos
Vinyl Stickers from your School or soon to be University
Silk Flowers
Scrapbook Paper
Colorful Fabric
Iron on Patches
Ribbon
DIY Graduation Cap Ideas