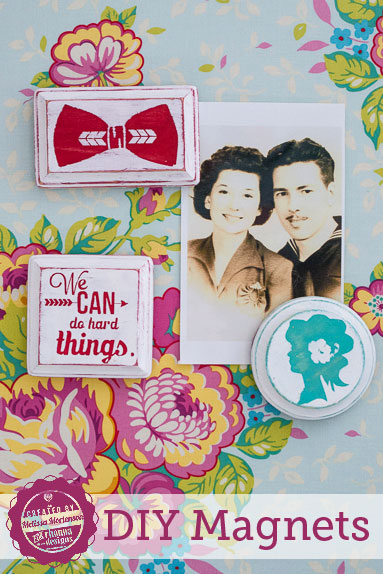 I adore all of the fun art in the Rhonna Designs Insta Kits!  I've had fun using them with my iPhone and my Rhonna Designs app.   As much as I love digital, I also love to get my hands dirty every once and a while and craft!
I cut out a few images from the Insta and InstaIcons kits using my silhouette. I then reverse stenciled them onto some wood disks that I picked up at Hobby Lobby.
If you'd like to know how to reverse stencil with vinyl and paint you can see my tutorial here on how to do it.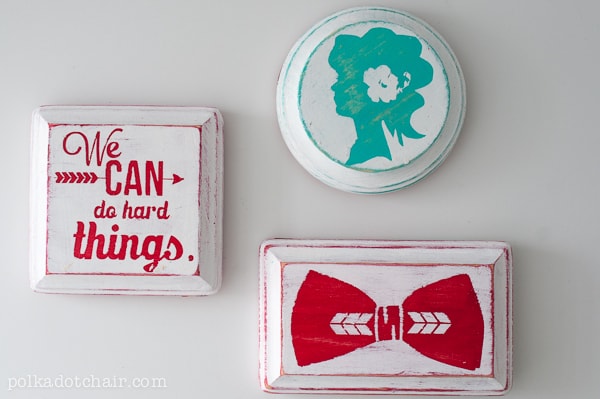 I then mod podged some scrapbook paper to the backs of the wood disks, glued on some magnets (use a strong glue like E6000) and applied a thin layer of modge podge to the front of the painted wood also.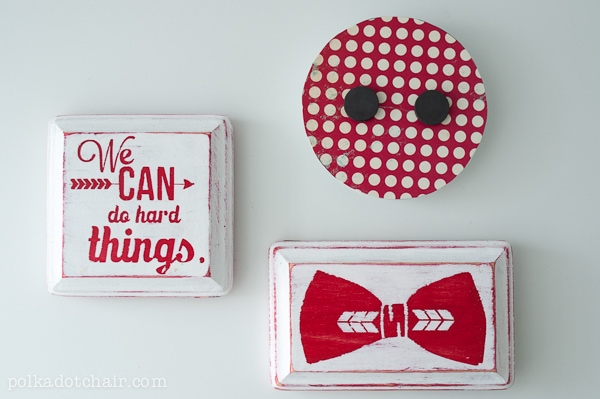 They are perfect hanging on the metal pin boards that I have in my craft room!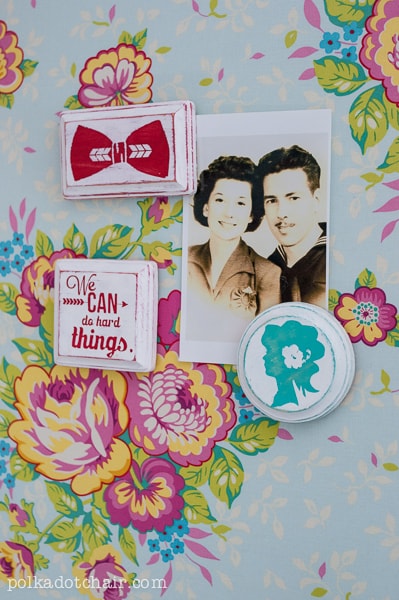 That's a photo of my Grandparents engagement. My Grandpa was in the Navy, aren't they good looking?