Let's talk Kitchens.   Specifically Kitchen Updates.  Do you love yours?  I will shamelessly admit to coveting the Barefoot Contessa's Kitchen.   Come on you've got to admit it's gorgeous!
image source
It's gorgeous, light and bright.  White cabinets, dark countertops and green wallpaper backsplash.
We moved into the house we are in 5 years ago.  Every house we've lived in I've wanted white painted cabinets.  So far it's not working out.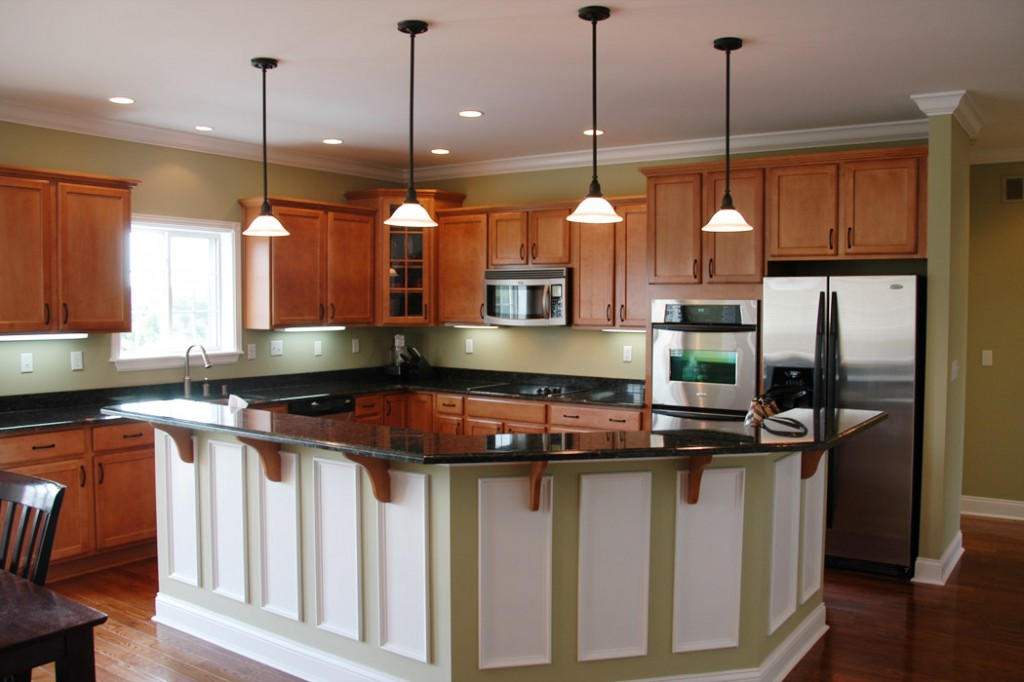 Here's our kitchen before we moved in.  Still no white cabinets, but a very nice kitchen.
Right away we started making simple changes to make the kitchen what I wanted, using the Barefoot Contessa's kitchen as inspiration.
First thing was to swap out the cooktop to gas.  I LOVE cooking on a gas stove, and after burning meals for months on our electric cooktop we swapped it out.
We also moved the microwave from above the cooktop and put in a vent hood. I'm tall and the microwave kept getting in the way.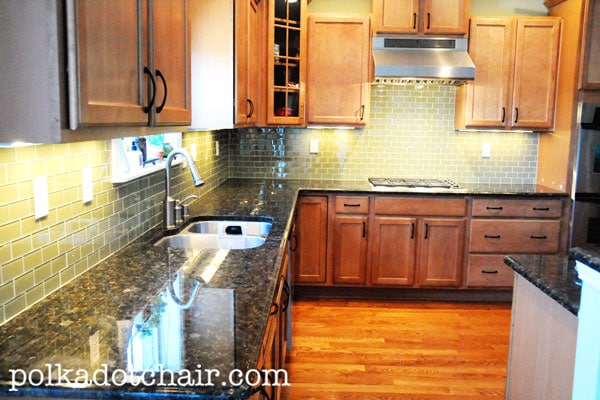 Next  added a green tile backsplash.  This one we had to have installed since the green glass subway tile is hard to work with. I was ecstatic with how it turned out! It's my favorite feature in my kitchen.
(no my kitchen is NOT EVER that clean I took that photo before I put all the stuff back on the counters)
Still no white cabinets…. The kitchen update has been a work in progress. Slowing picking small projects that we could do to get to that "dream kitchen"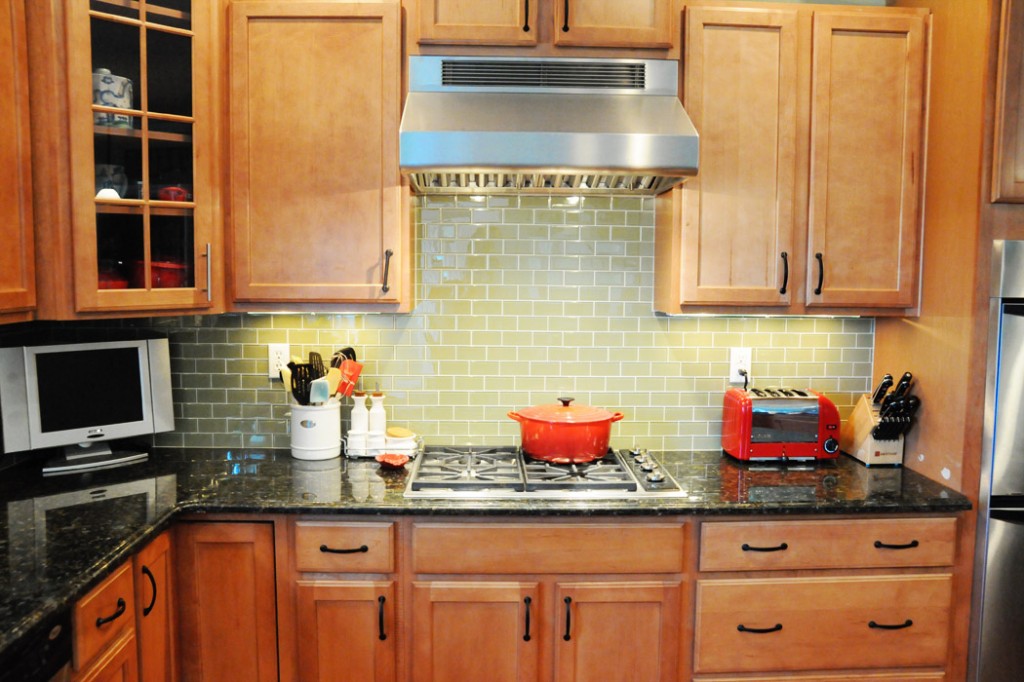 It's only ½ way done.  As you can tell from that top photo we STILL don't have crown moulding above this section of cabinets. It's been that way for 2 years I keep forgetting that it's not there.
The cabinet painting is next.   We have decided to do this ourselves as the price to have it painted was a bit too much.  The only thing holding us back is that WE HAVE NO IDEA what we are doing!  Small detail right?
We've started researching what to do (so grateful for bloggers that have shared how they painted their cabinets) and hope to take on this project as soon as the weather warms up!  I will tell you we realized that the doors should be sprayed, not brushed.   I'll be sure to share with you the project when we're done.
If you're like me and you are thinking about ways to refresh your existing kitchen you may enjoy this video from the Home Depot. It's got lots of great ideas for Kitchen updating.