Today we're talking scarves, Scarf Sewing Patterns & Tutorials to be exact. From an infinity scarf to blanket scarf hopefully, there is something that you'll get the itch to stitch on this list.  If you like this post you may also like this round-up of 40 different Zip Pouch Sewing Patterns.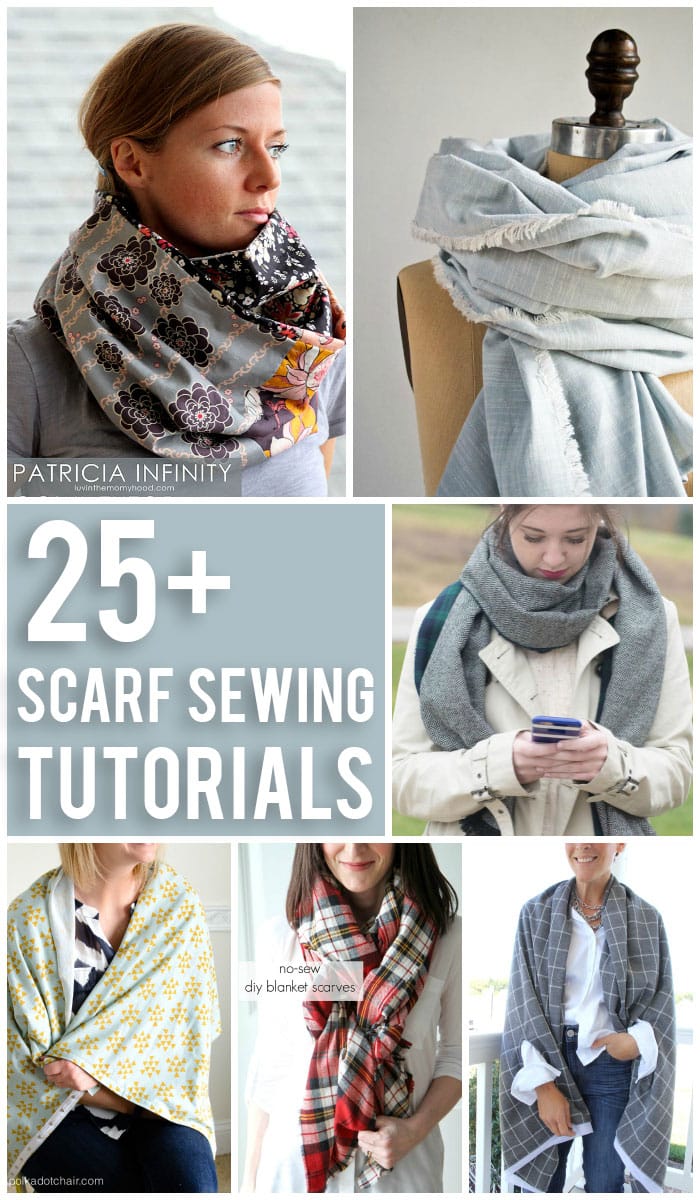 One of the things that I love the most about the blogosphere is the variety of projects available at any given time. You may think that you've seen the same scarf tutorial over and over again, but after closer inspection, you realize that everyone has their own take on how to make their scarf.
I absolutely love reading how so many people interpret a project in completely different ways. Whether it's fabric choice or construction techniques there is a lot of information and inspiration to be gained by exploring all of the different sewing tutorials available online.
With that being said, here are more than 25 scarf sewing tutorials that caught my eye this week!
25+ Free Scarf Patterns
Winter Scarf Tutorials:


1. Reversible Fringed Winter Scarf Tutorial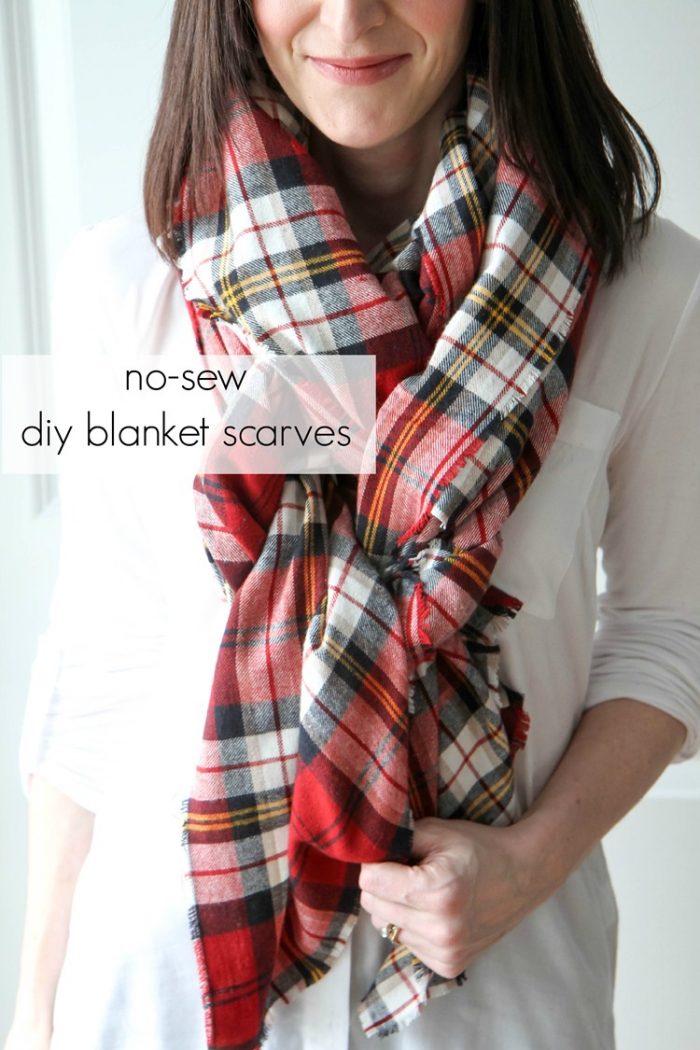 2. How to Make a Blanket Scarf @ Mom Advice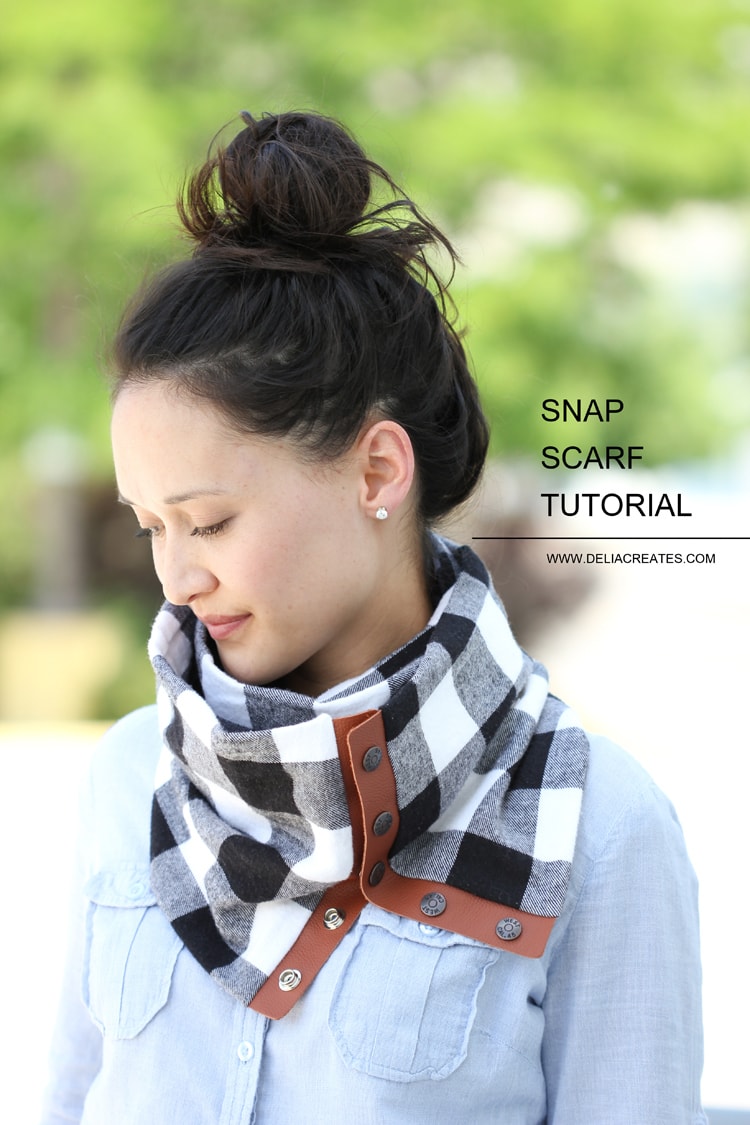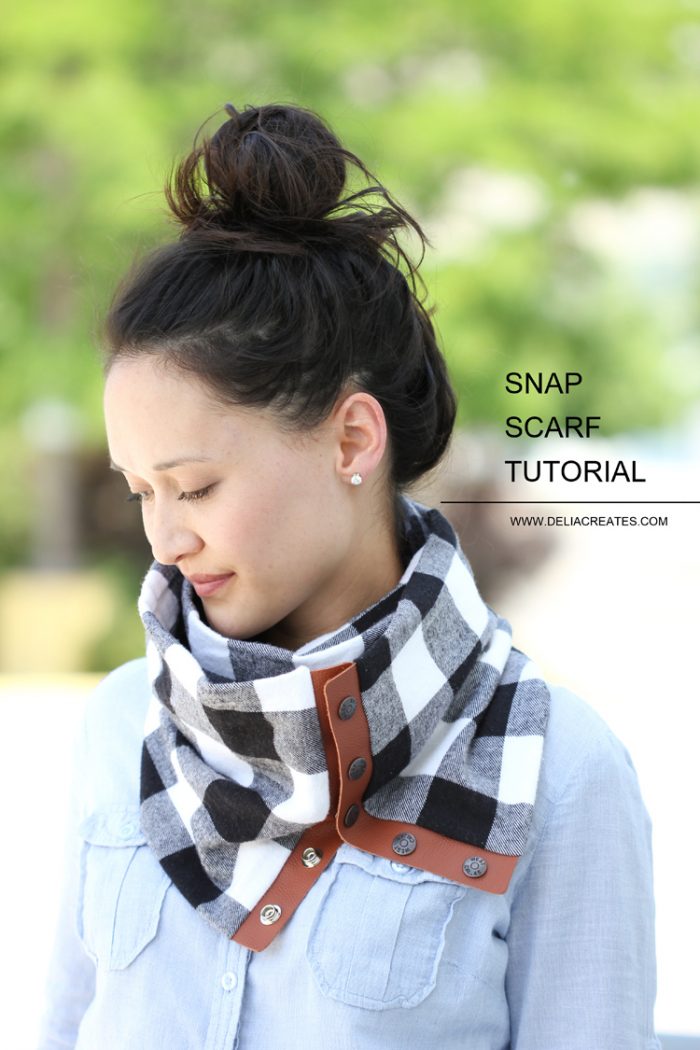 3. Leather & Flannel Scarf @ Delia Creates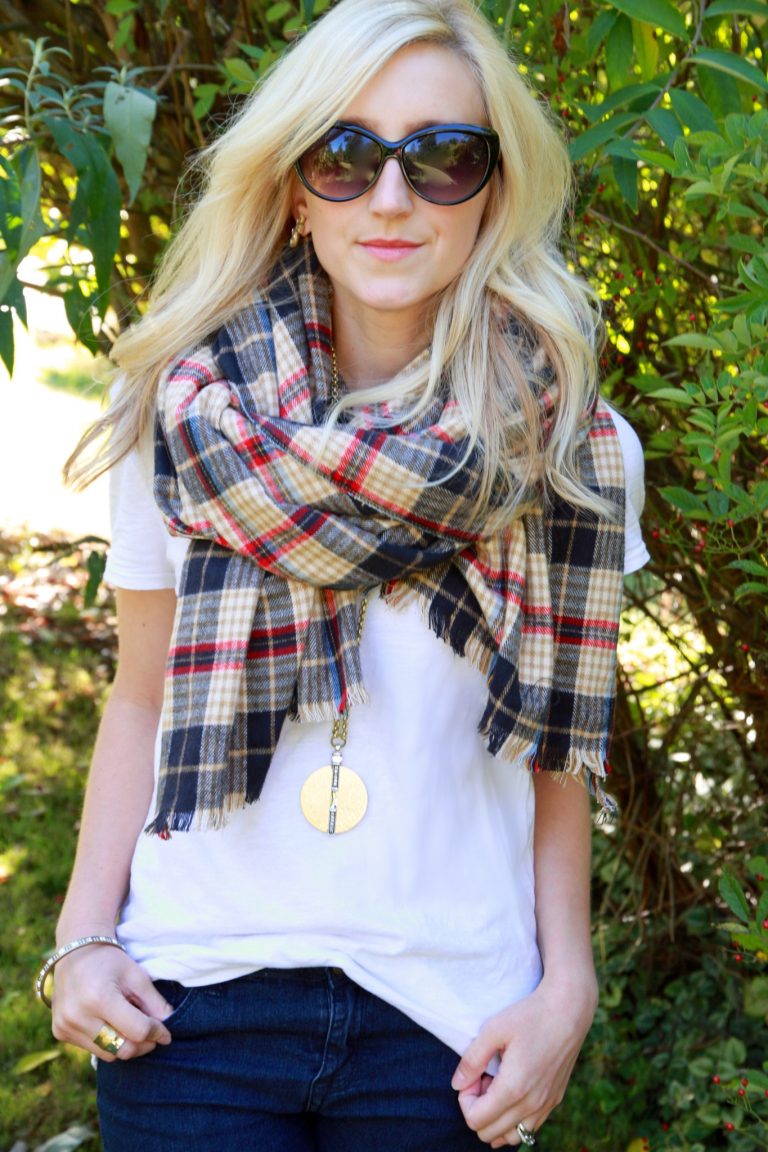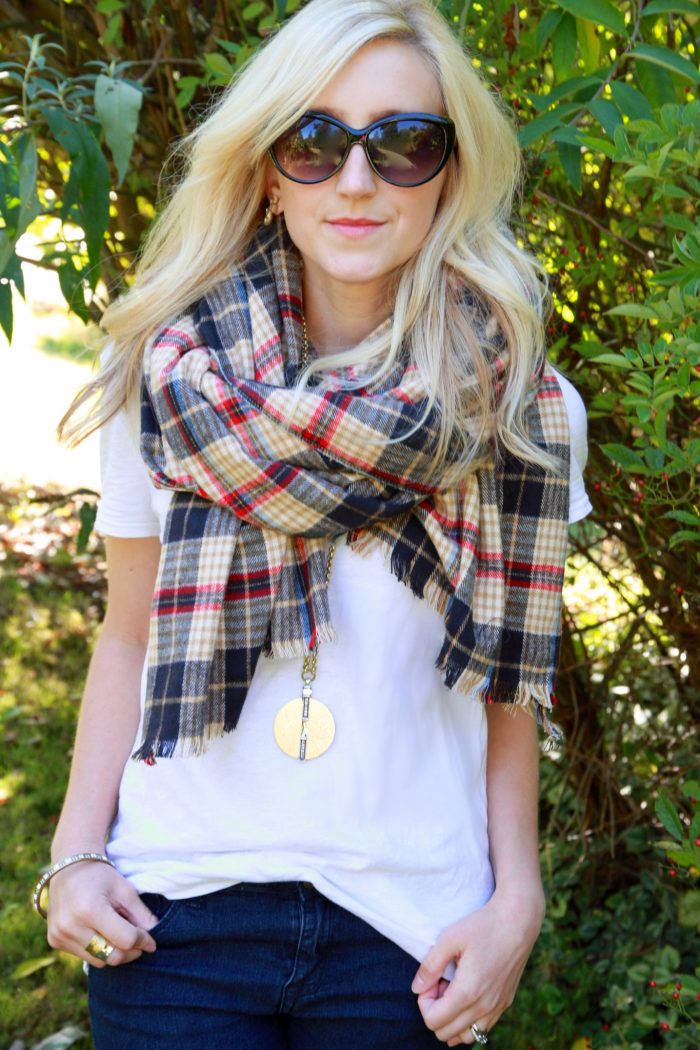 4. No Sew Blanket Scarf @ Zevy Joy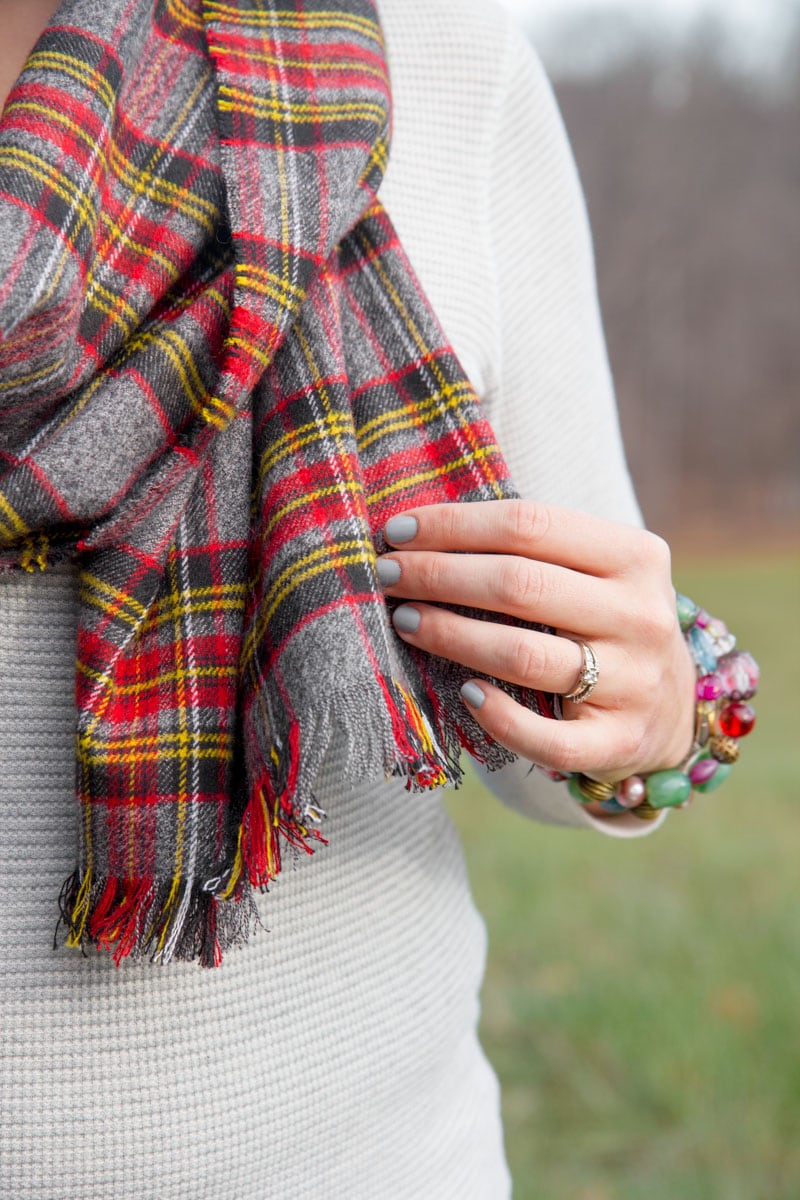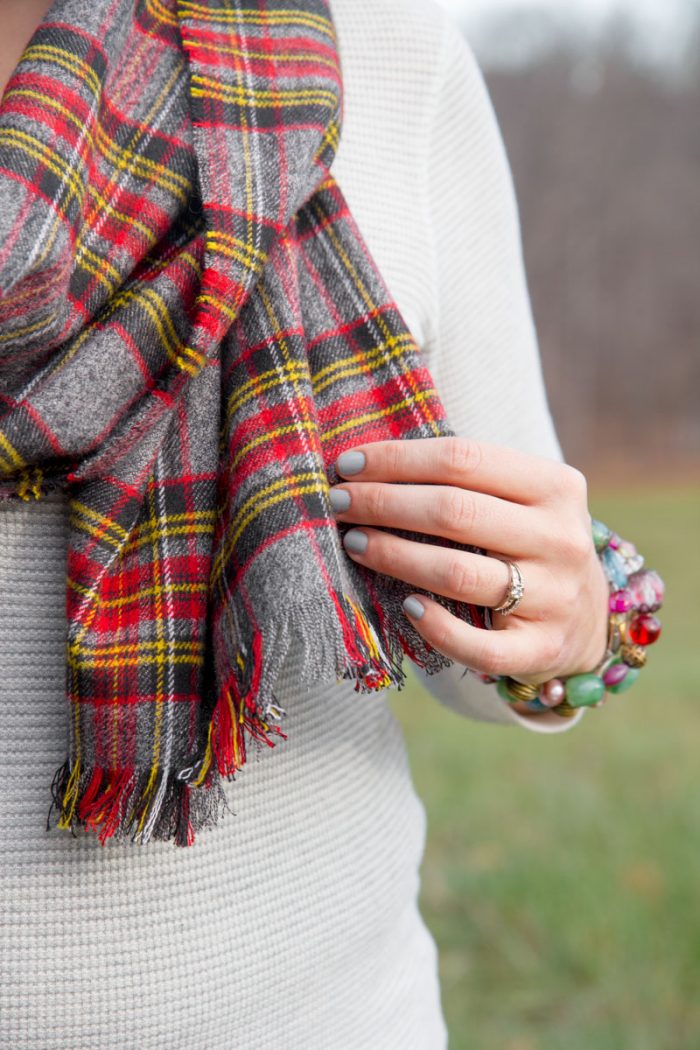 5. Blanket Scarf Tutorial @ Back to Her Roots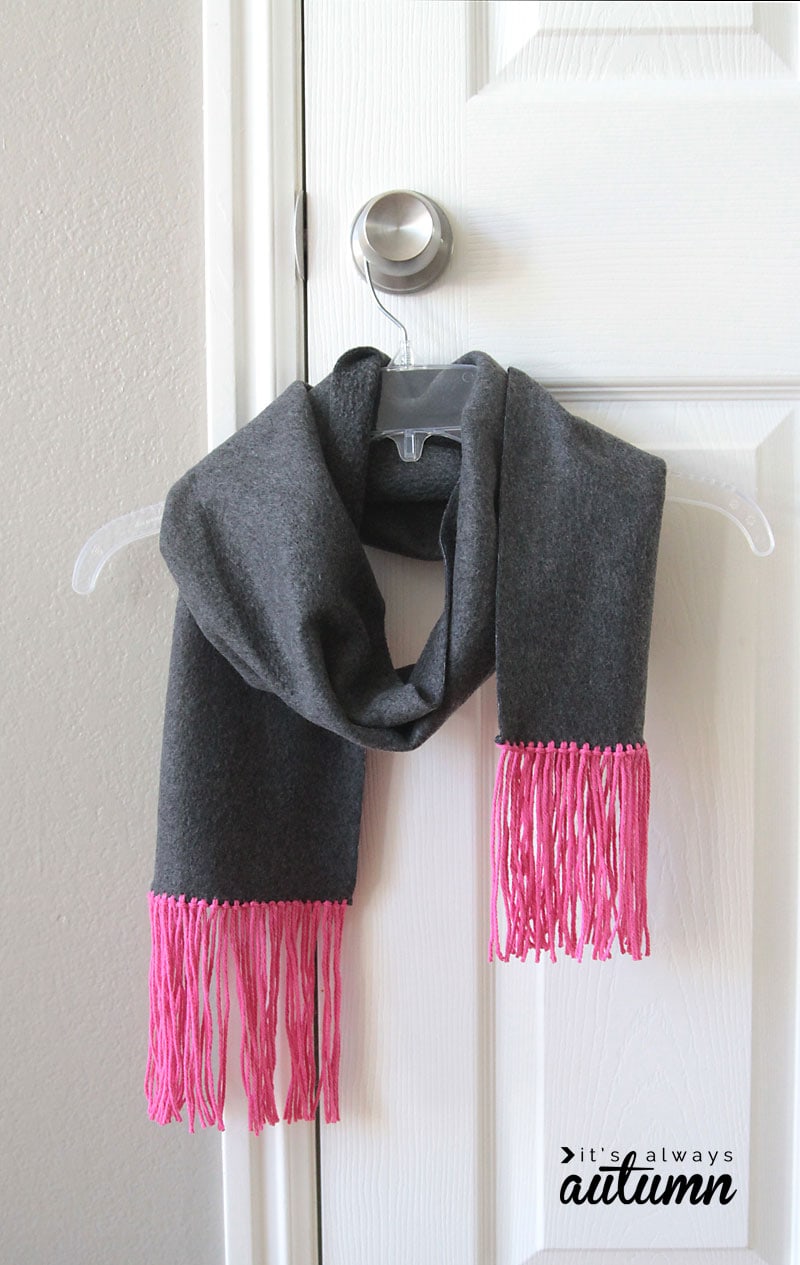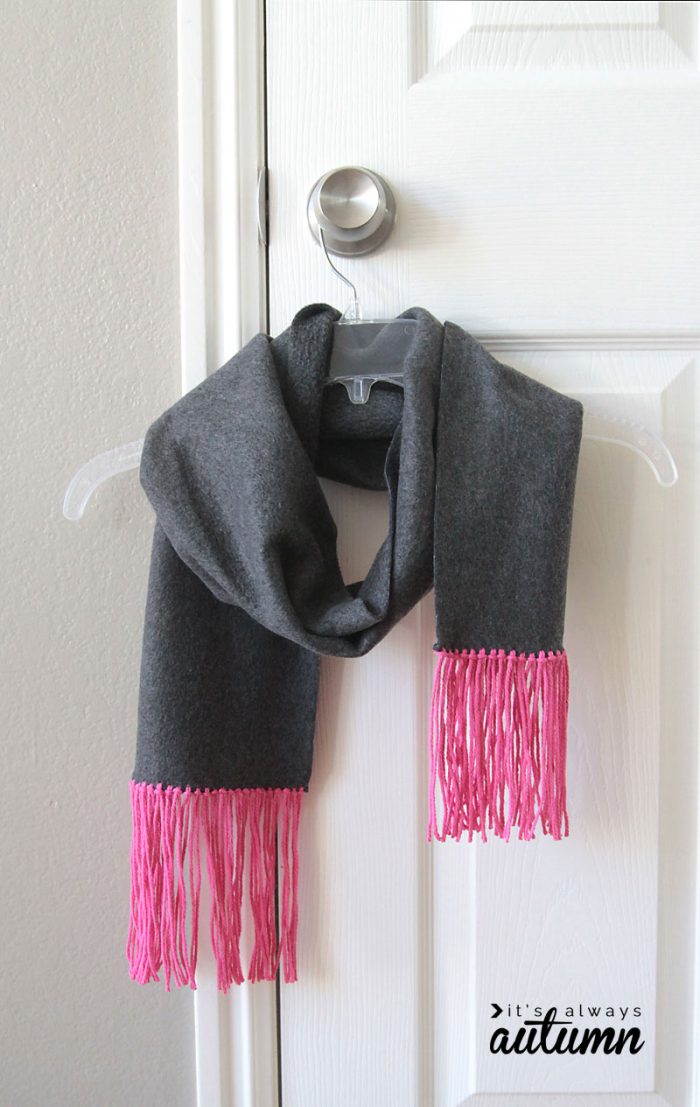 6. Fleece & Fringe Scarf @ It's Always Autumn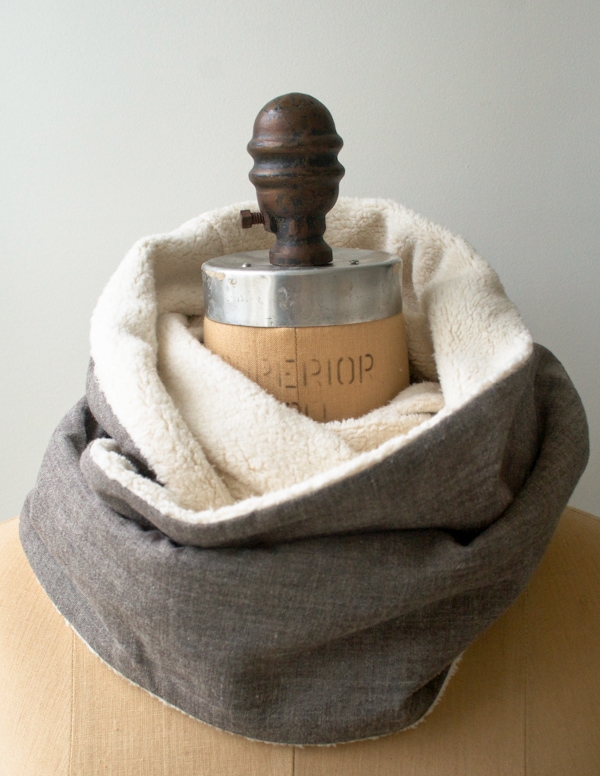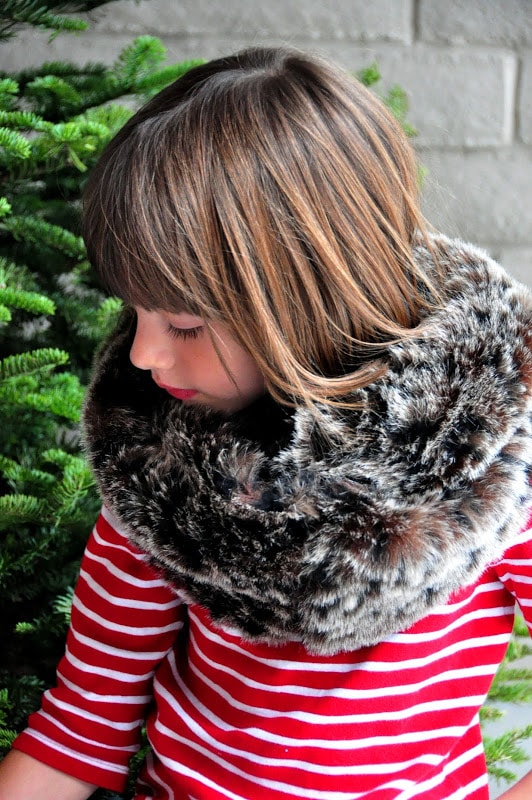 8. Faux Fur Infinity Scarf @ Aesthetic Nest
Infinity Scarf Tutorials:

9. DIY Snap Up Infinity Travel Scarf Tutorial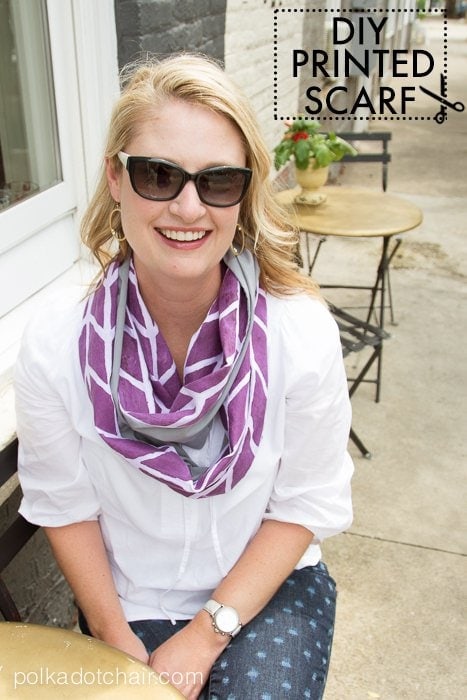 10. DIY Infinity Scarf with Custom Printed Fabric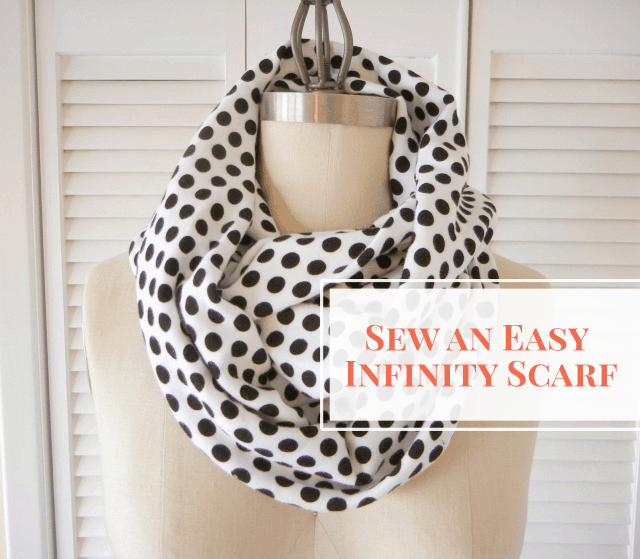 11. Simple Infinity Scarf @ Shrimp Salad Circus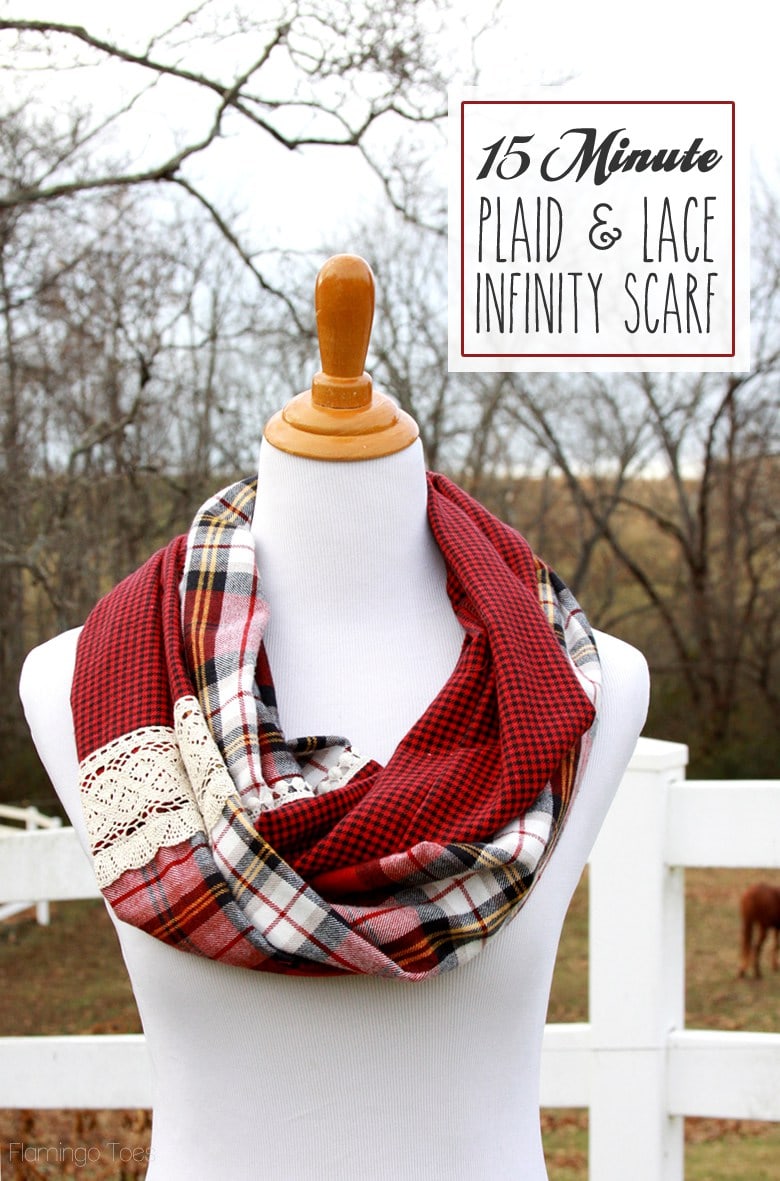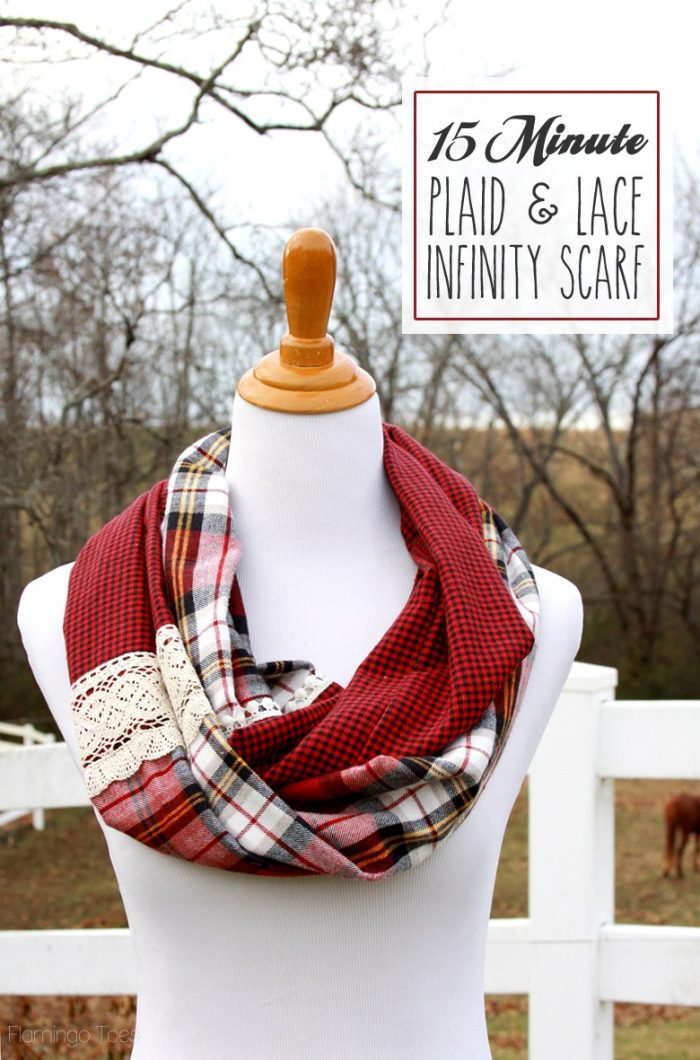 12. 15 Minute Plaid & Lace Infinity Scarf @ Flamingo Toes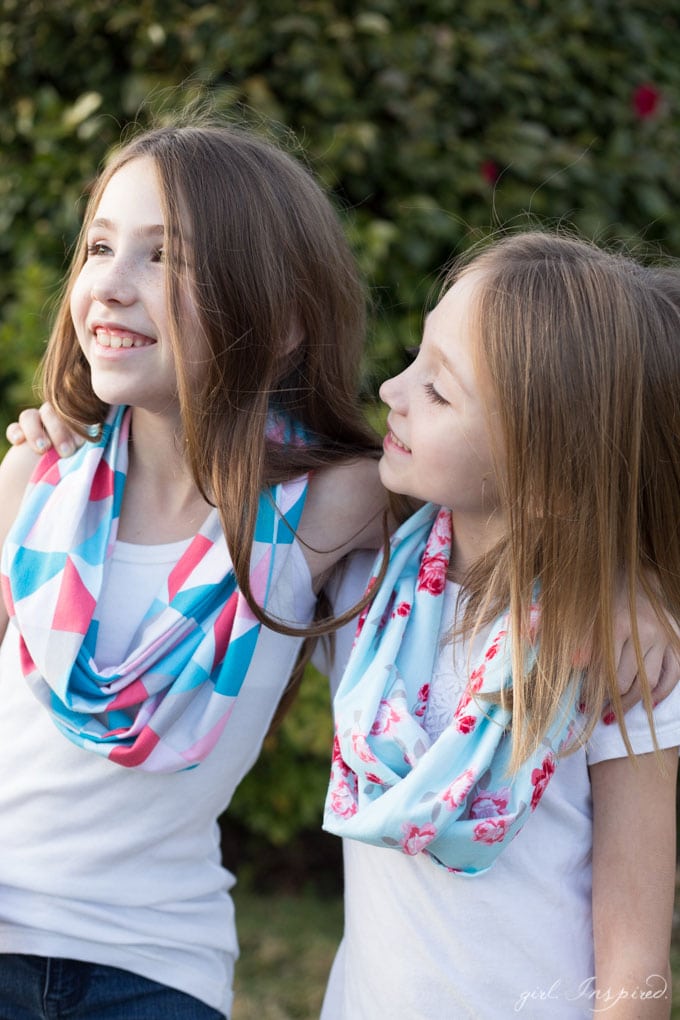 13. Kids Infinity Scarf by Girl. Inspired
14. Patricia Infinity Scarf @ Art Gallery Fabrics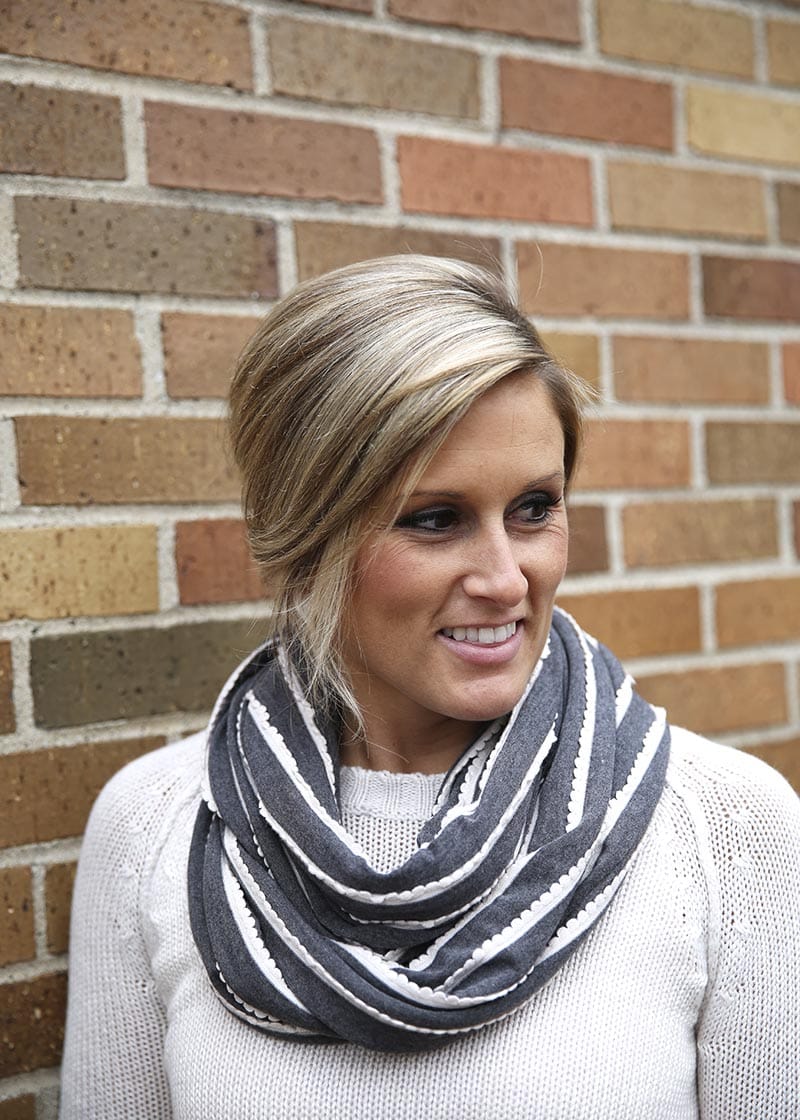 15. Infinity Scarf @ i Heart Naptime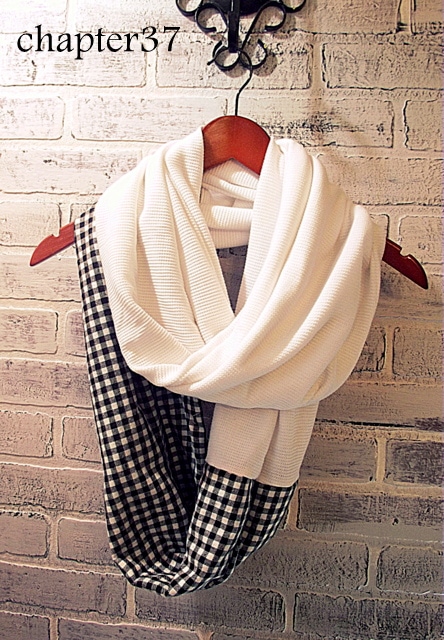 16. Color Block Infinity Scarf @ Chapter 37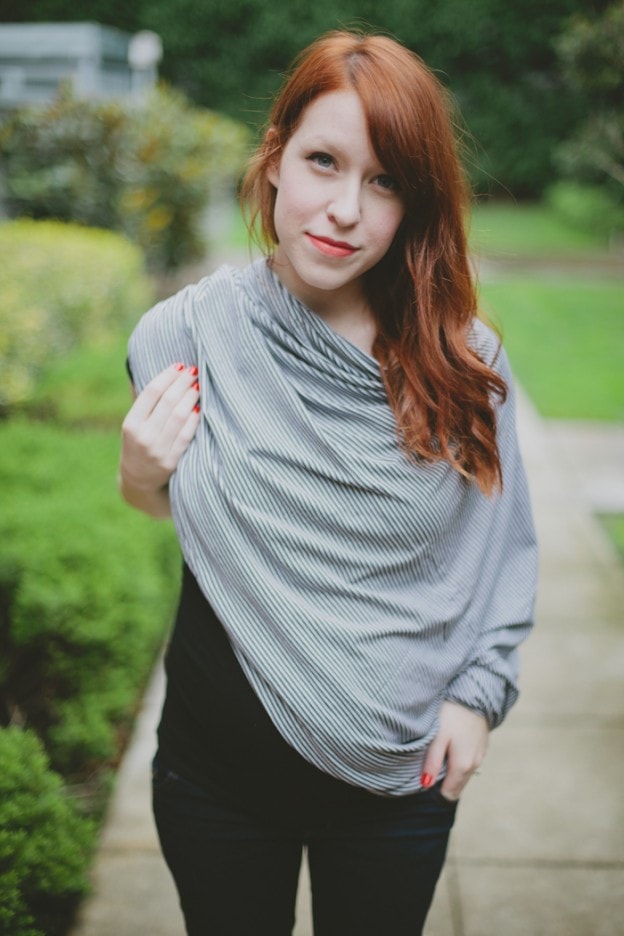 17. Infinity Scarf & Nursing Cover @ Babble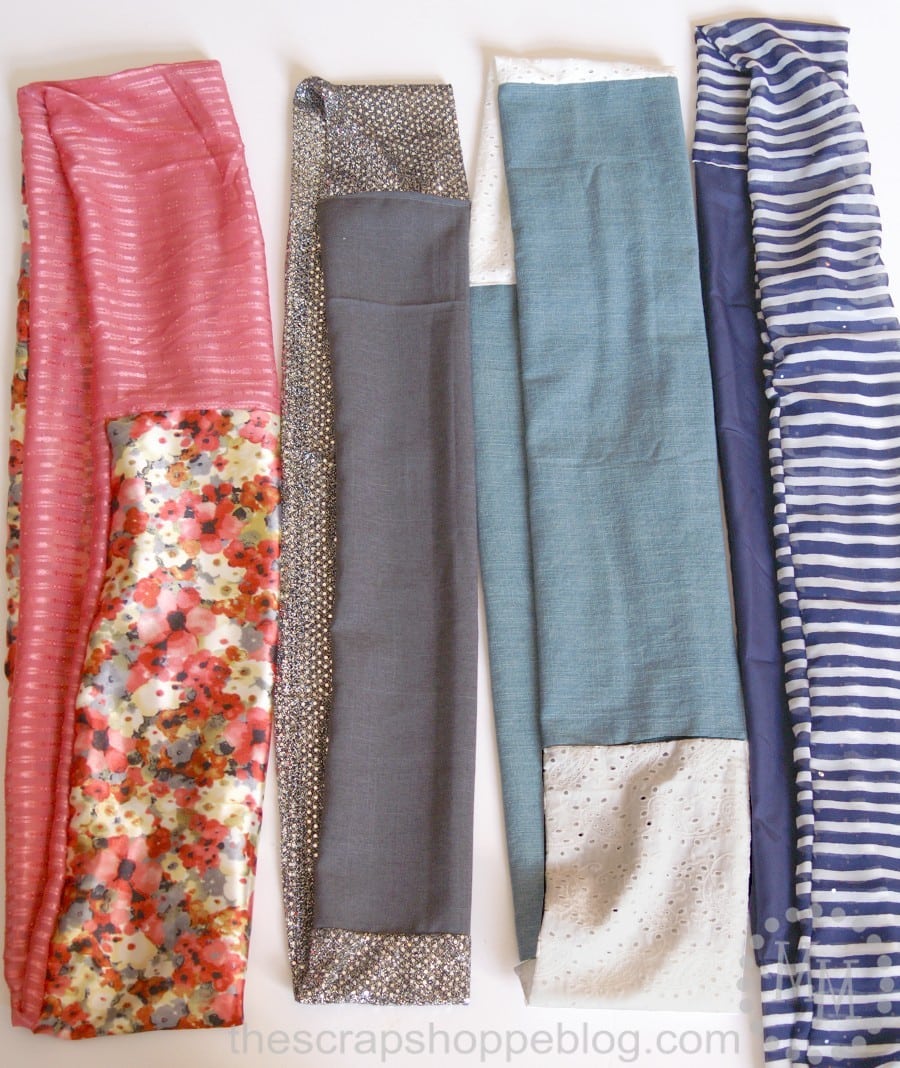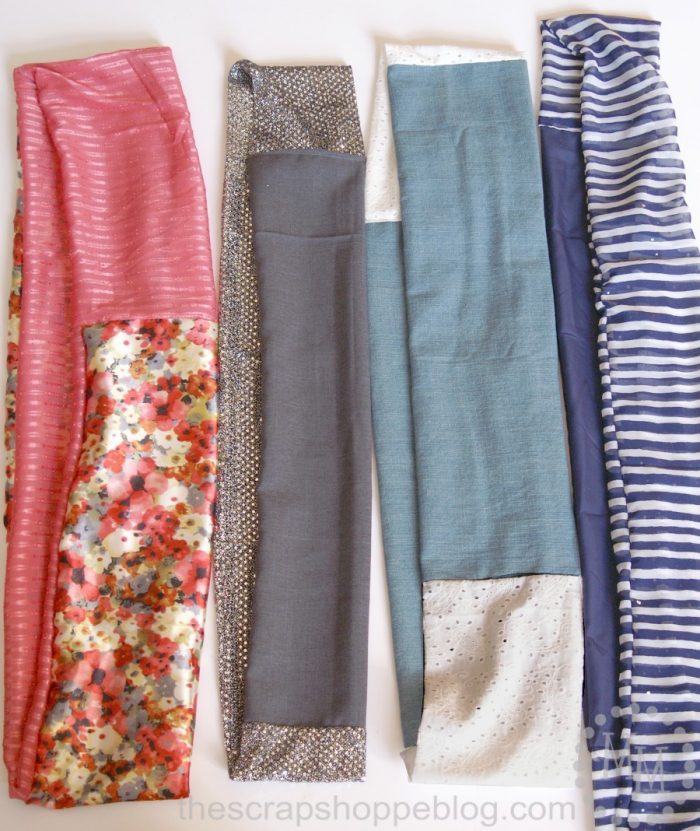 18. DIY Infinity Scarves @ The Scrap Shoppe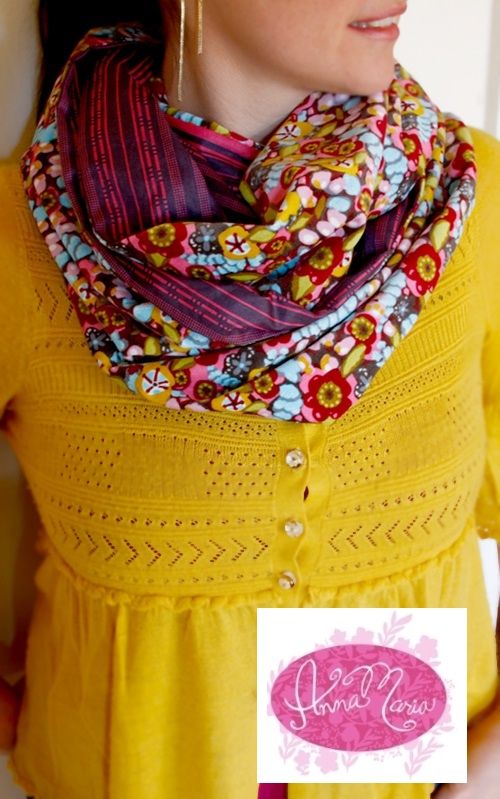 19. Infinity Scarf @ Anna Maria Horner
Other Scarf Tutorials: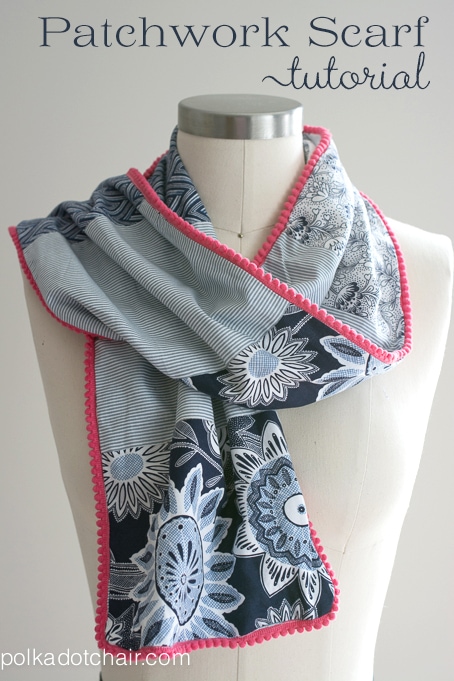 20. Patchwork Pom Pom Scarf Sewing Tutorial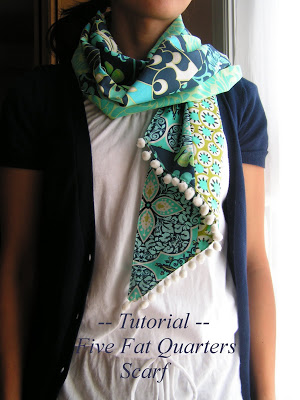 21. Five Fat Quarter Scarf @ Tea Rose Home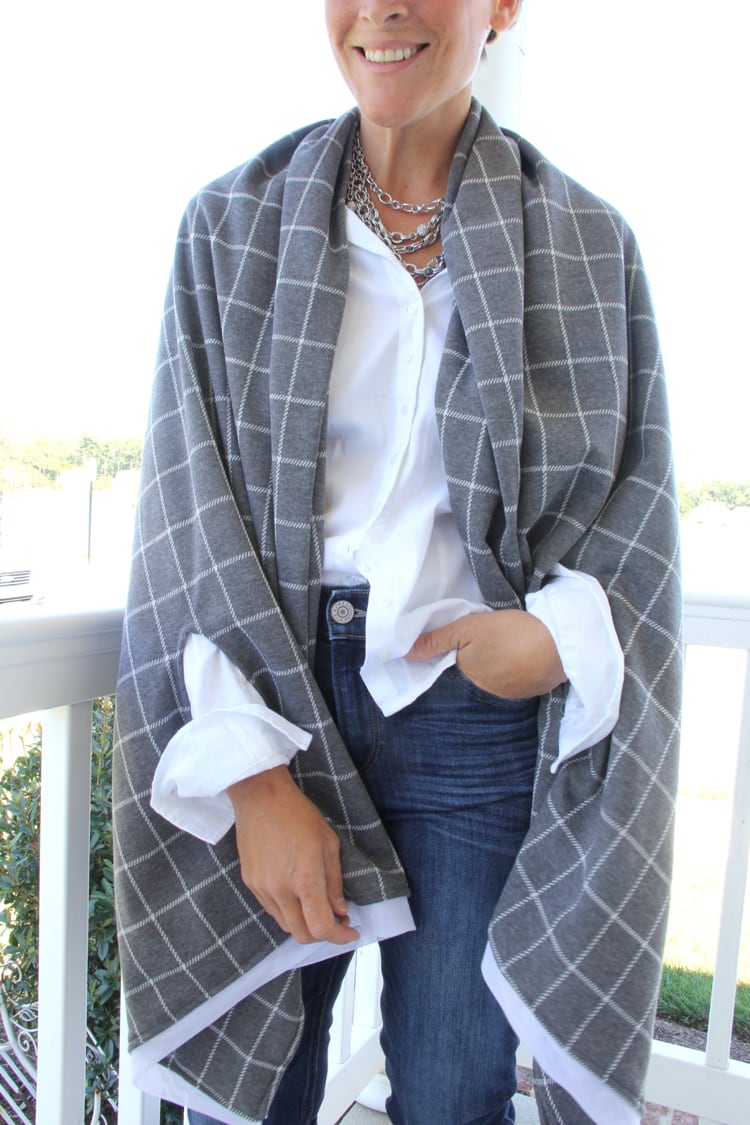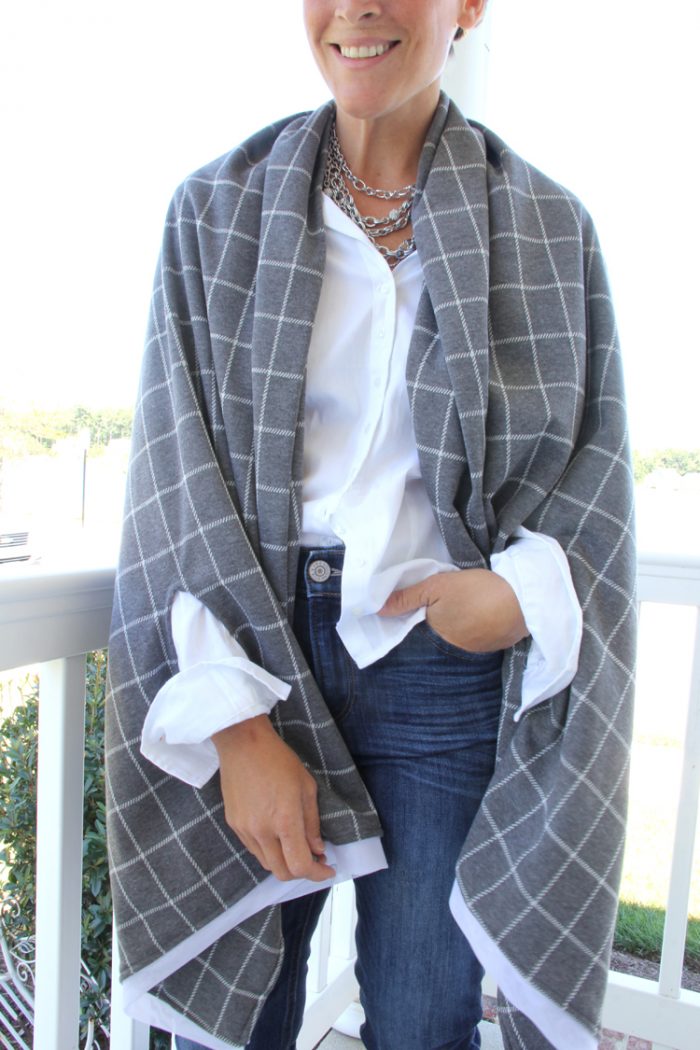 22. Cape Scarf @ The Sewing Rabbit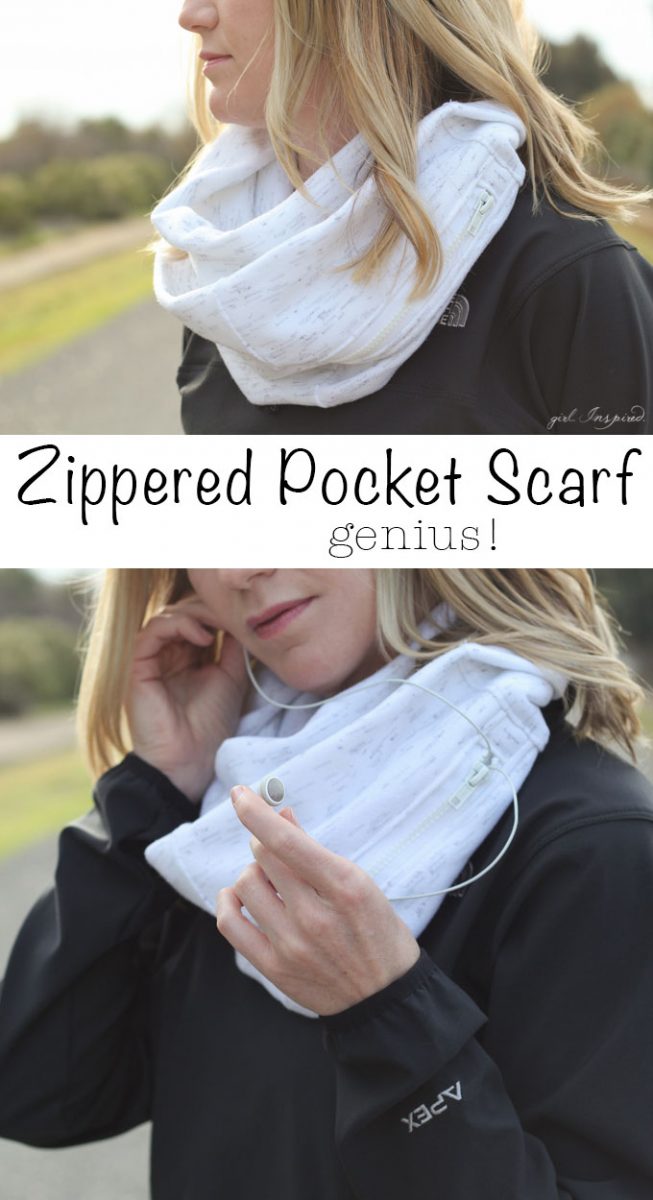 23. Zippered Pocket Scarf Sewn by Girl Inspired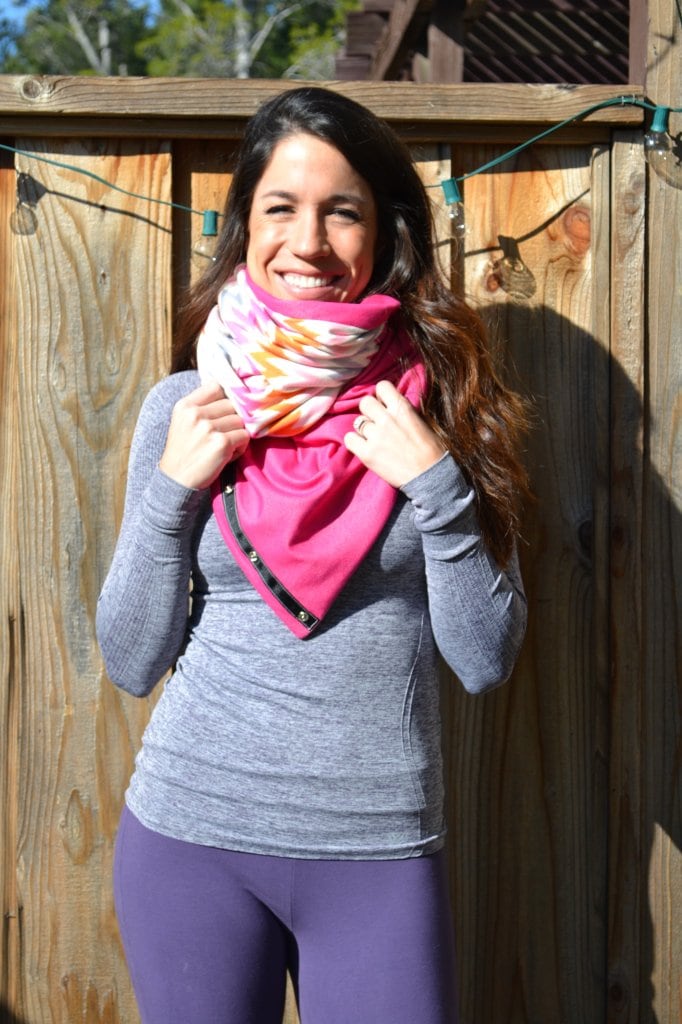 25. Knock Off Lululemon Scarf @ Miss Biz Bee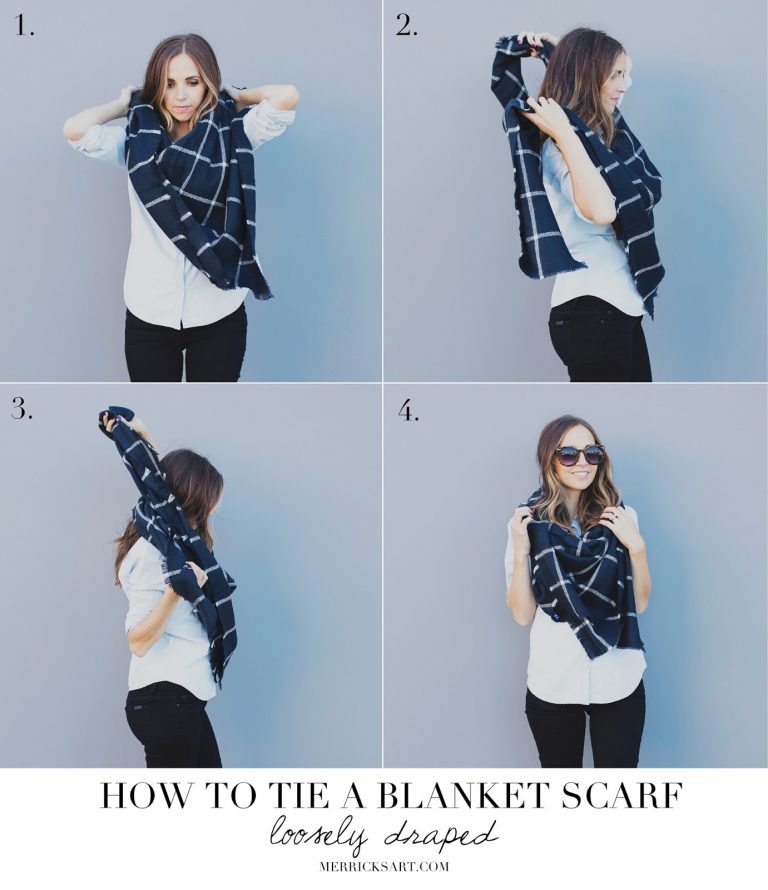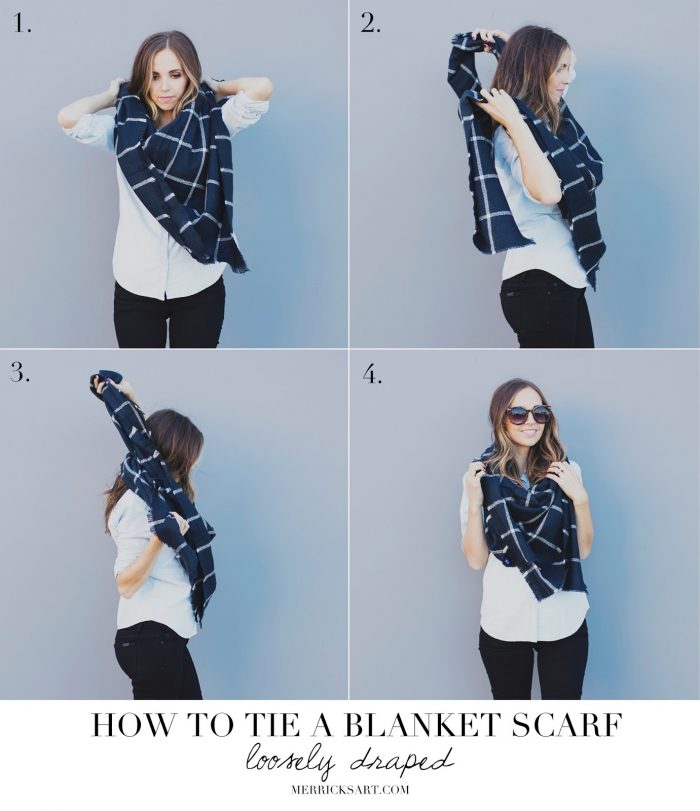 26. How to Tie a Blanket Scarf @ Merrick's Art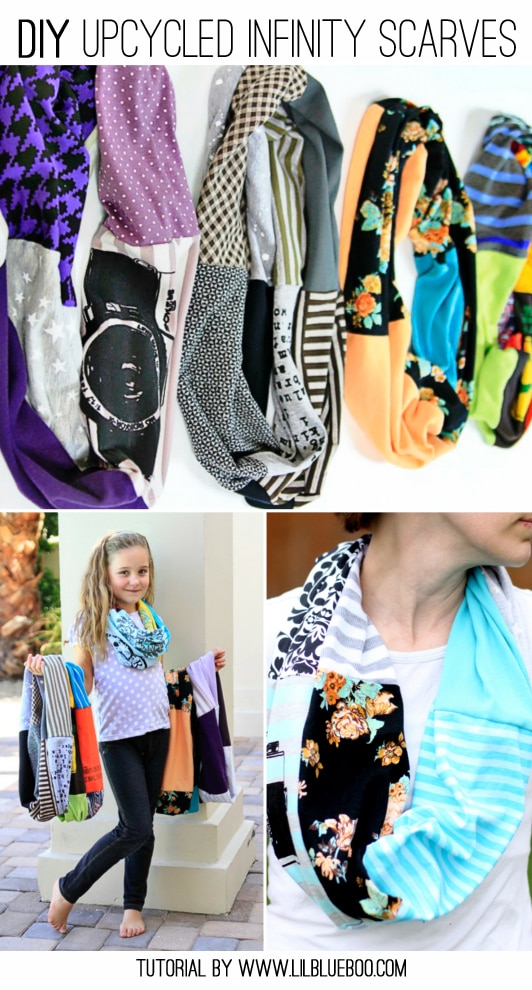 27. DIY Upcycled Infinity Scarfs @ Little Blue Boo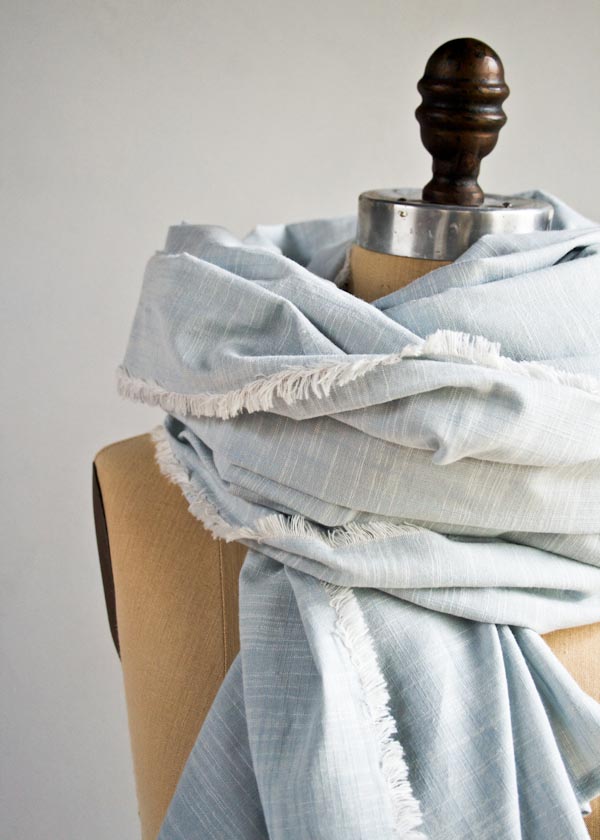 28. Incredibly Simple Scarves @ The Purl Bee