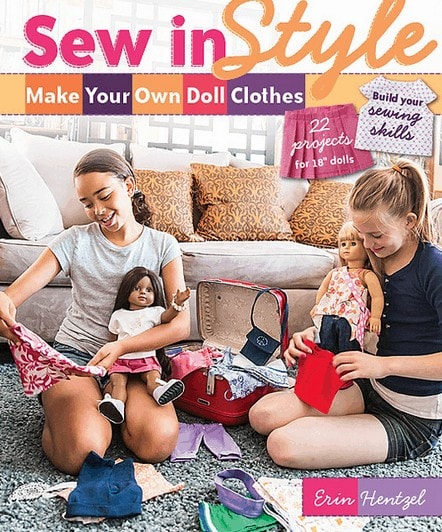 My youngest daughter got her first sewing machine for Christmas a few years ago. Unlike her older sister, she took to sewing right away and even exclaimed after Sewing Camp last summer that "Sewing is soo awesome!". I admit that I don't take as much time as I should teaching her how to sew. In my defense, she does pretty good on her on and she's great at following directions. She also really likes to take her time and do things the "right way" which makes for a nice little seamstress.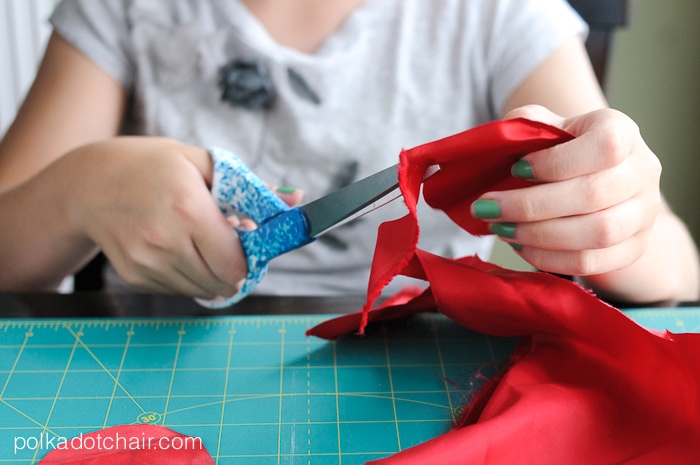 When I was little I grew up learning to sew Barbie clothes. When we'd go to my Grandma's house she'd hand us her box of scraps and my sister and I would go to town "designing" and sewing clothes for our dolls. No worries about patterns or seam allowances, we just sewed for fun, I'm sure that this is one of the reasons that I still love sewing today.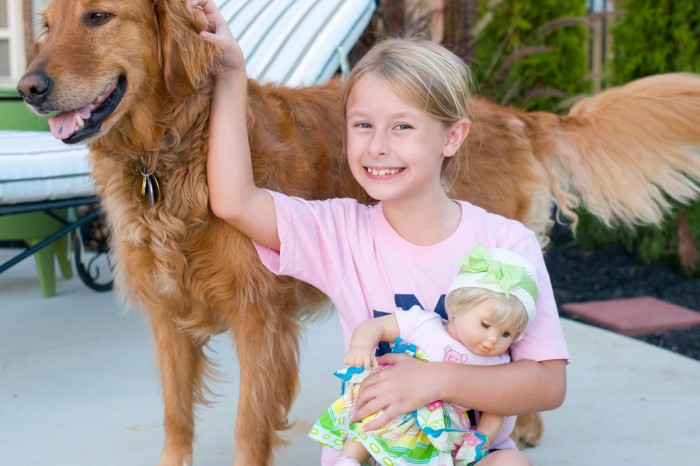 Fast forward 30 or so years and my daughter loves "designing" clothes for her American Girl Doll. The photo above is a skirt we made for her doll (that also happens to fit bitty baby) a few years ago (tutorial here).
She started out just cutting and taping fabric on her doll when she was younger, but now that she's a bit older and a bit more skilled, she can start making more tailored clothes for her dolls.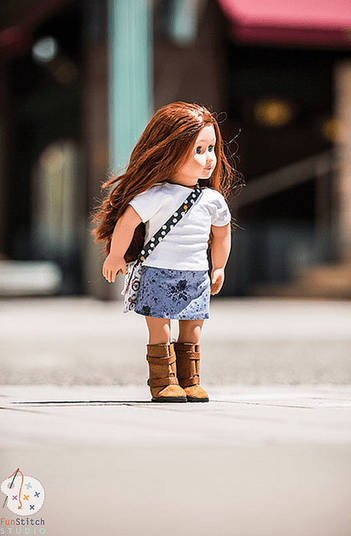 Fun Stitch Studio is an imprint of C&T Publishing that focuses specifically on sewing books geared towards teens and tweens sewing items for themselves. My daughter has a few books from Fun Stitch and we were so excited to add the Sew in Style book to our collection.
The book by Erin Hentzel of Avery Lane has several fun and simple projects that girls can sew themselves for their 18″ dolls.
I read through the book and I love how Erin "speaks" to her readers. She gives great instructions, has lots of tips and tricks and an extensive glossary to help out younger sewists. I also love how she uses a lot of hook and loop tape in her designs, this helps the doll clothes come on and off easily and simplifies the construction a bit too. (I mean, how many times have you had your daughter bring you her doll and the clothes because she can't get them on herself?…)
There is also an ENTIRE chapter devoted to recommended sewing supplies, information about different kids of fabric and simple sewing techniques… so it's a great book to pick up for a beginning sewist.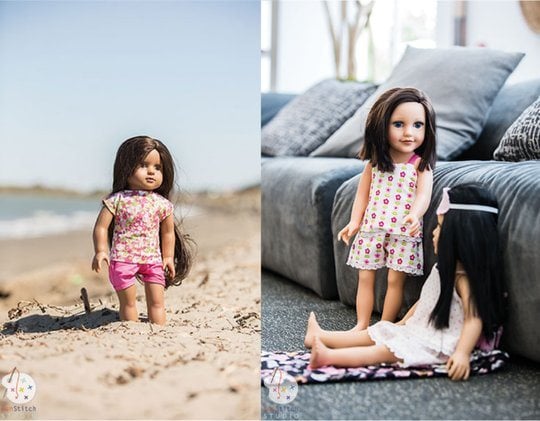 One of my favorite projects in the book are these cute PJ's- there's even a pattern for a matching face mask! There are clothing projects, accessories and fun little "extras" throughout the book.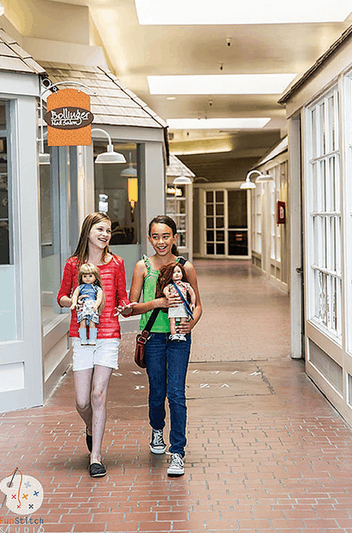 You can pick up a copy over at Amazon… It would make such a cute gift, just throw it in a gift basket with some fabric and sewing notions!

Stop by the other blogs on the tour to see what others had to say about the book too!