The Spooky Schoolhouse fabric collection is a quilting-weight Halloween fabric collection designed by Melissa Mortenson for Riley Blake Designs.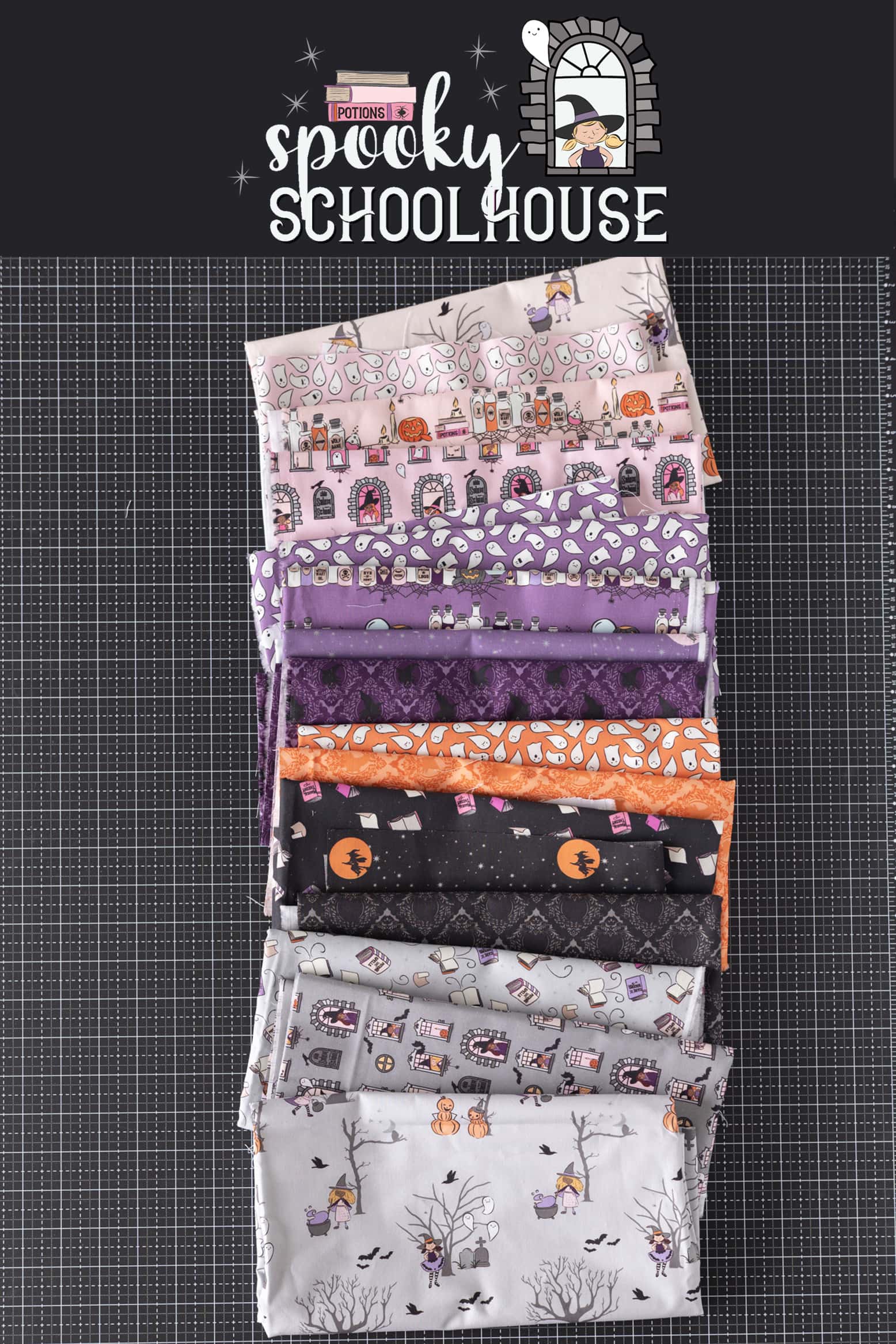 Video Introduction
Table of Contents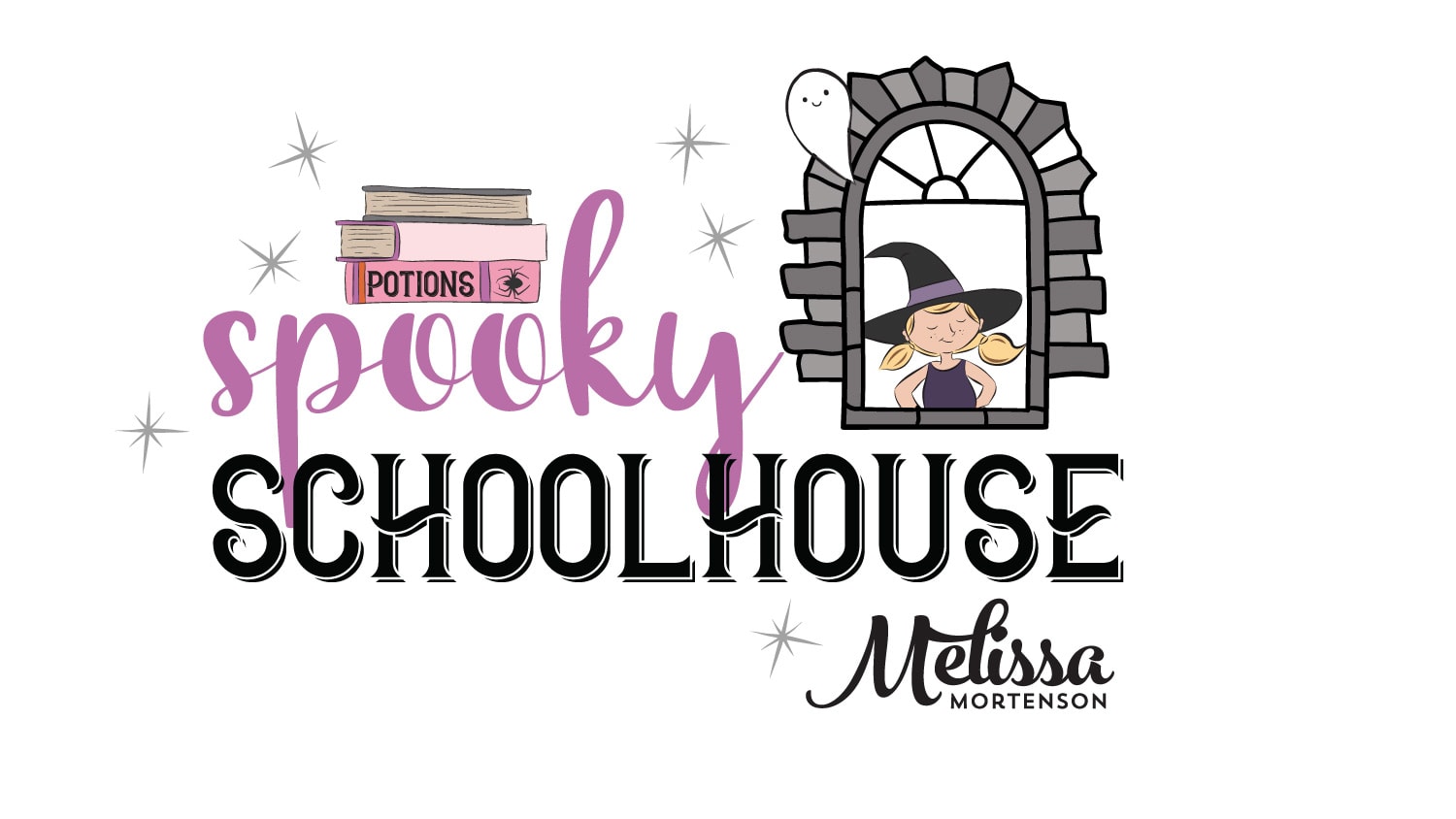 Prints in the Collection
The collection features 21 designer prints in three different colorways.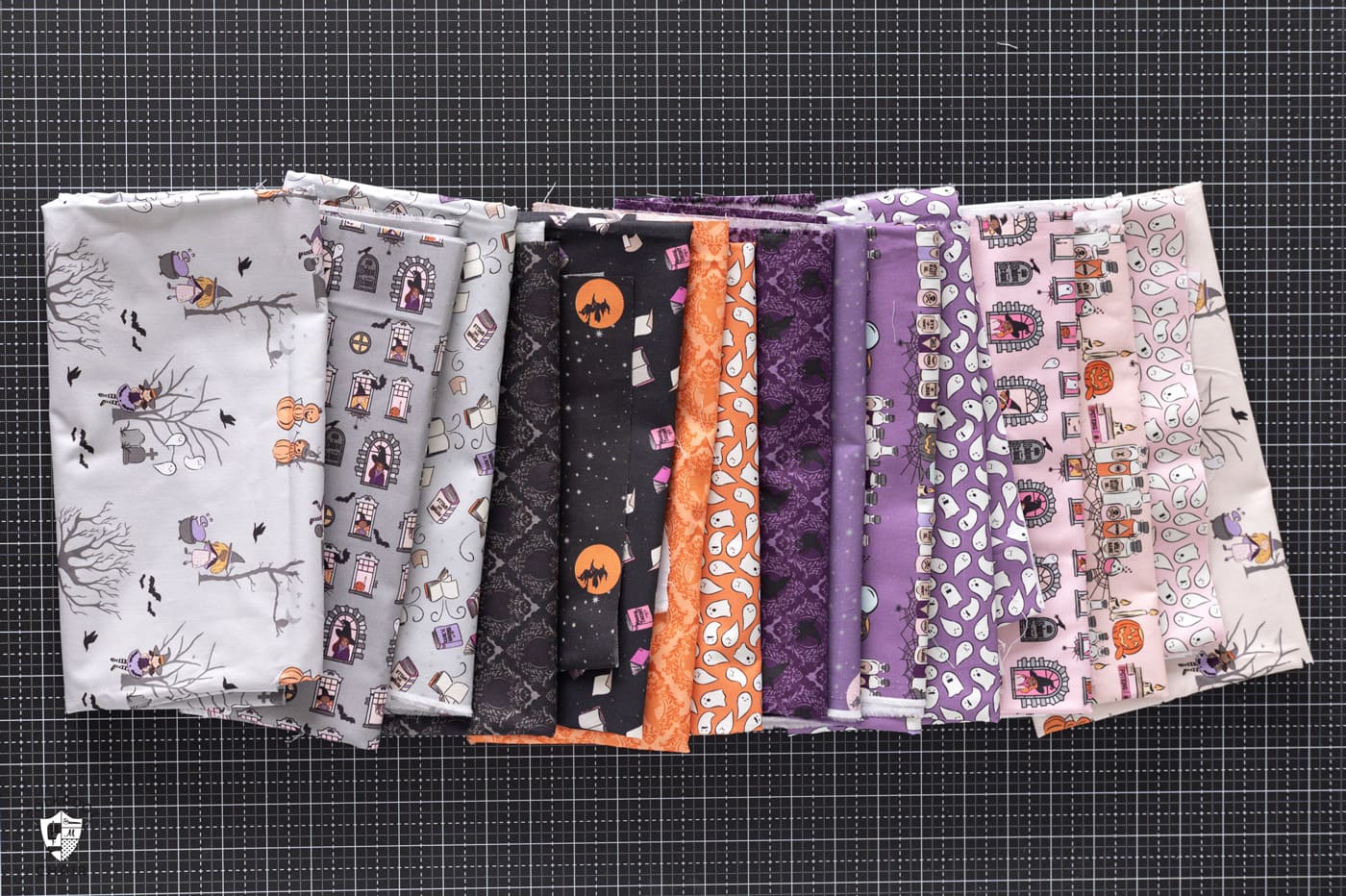 It also features a panel that is designed to be used to create trick-or-treat bags or other home decor items for Halloween.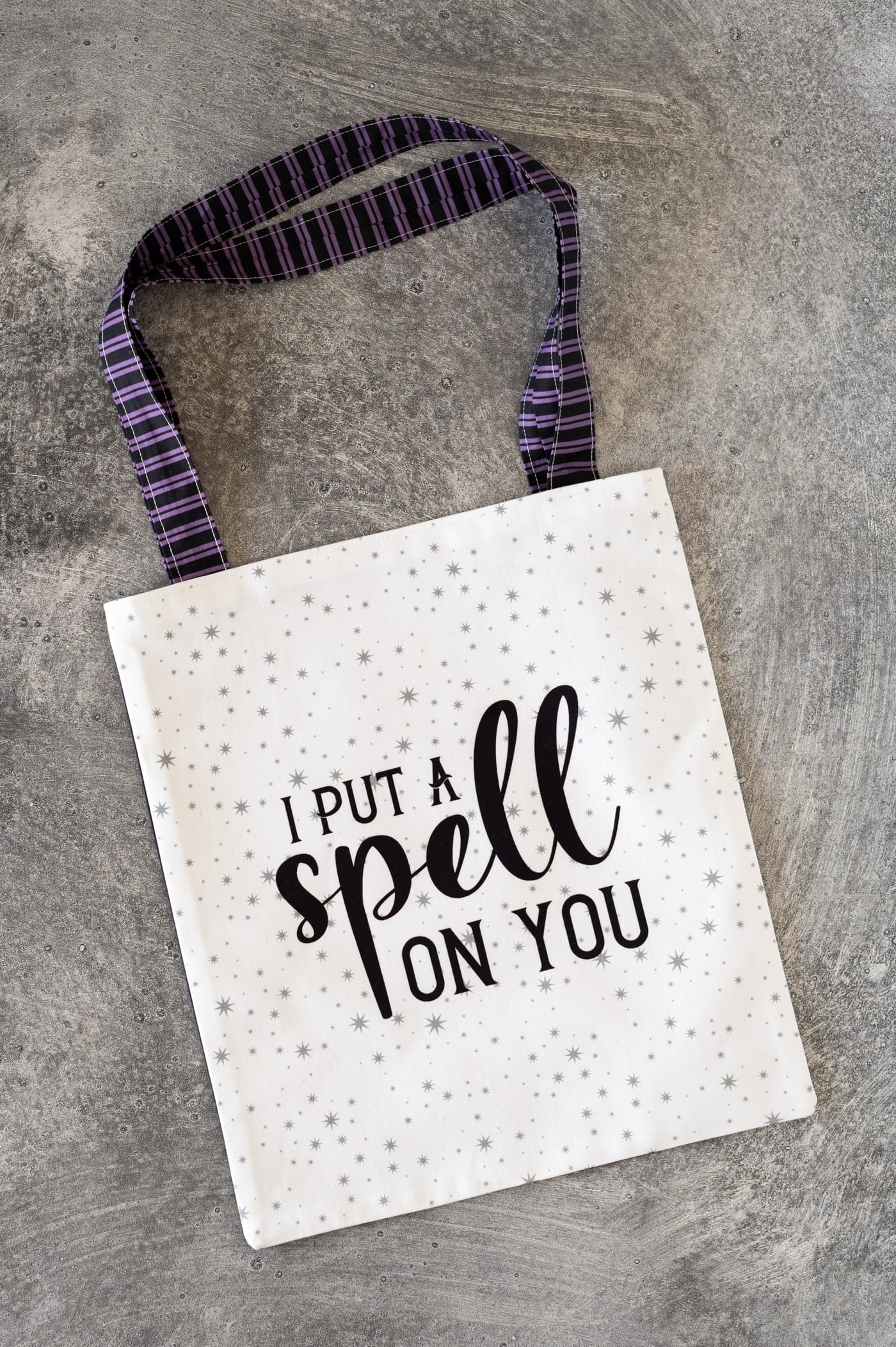 Collection Inspiration
I love old movies; Rear Window has always been one of my favorites. That movie was a big inspiration for the Spooky Schoolhouse school print.
I started sketching a big old NYC "style" building with lots of windows. I thought each of those windows could tell its own "story."
From there, I imagined the building as a boarding school for Witches right in the city! A place where they carry around spell books, attend potions class, and friendly ghosts are just a part of their normal school day!
Quilt Patterns
The Spooky Shelfie Quilt Pattern is due to be released in April 2023. It will be offered as both a stand-alone quilt pattern and as a boxed kit from Riley Blake Designs.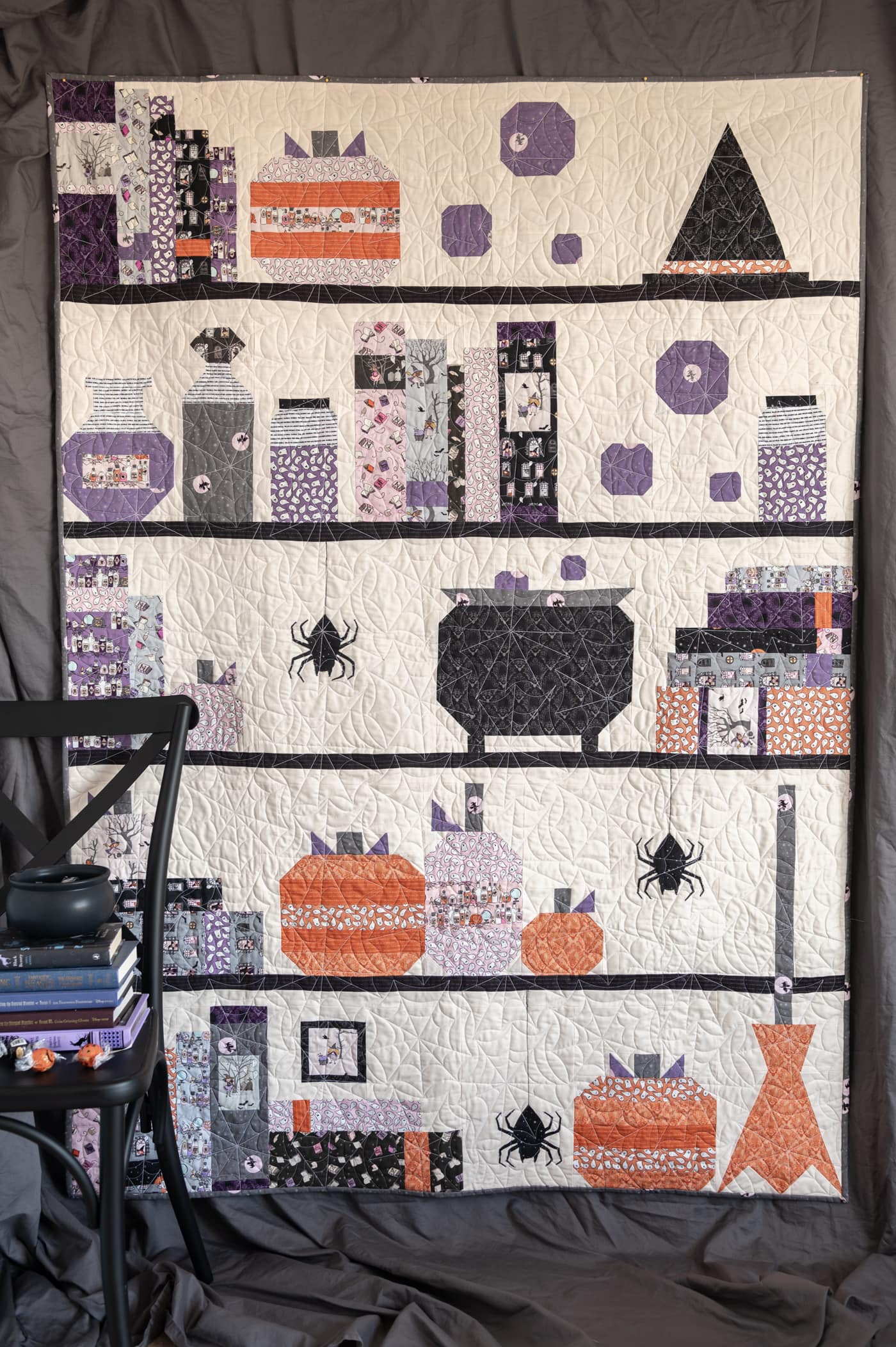 It measures 48″ x 68″ and is constructed from various Halloween Quilt blocks.
There will be a series of YouTube videos to support the pattern and a quilt along hosted on my Instagram (@polkadotchair) page.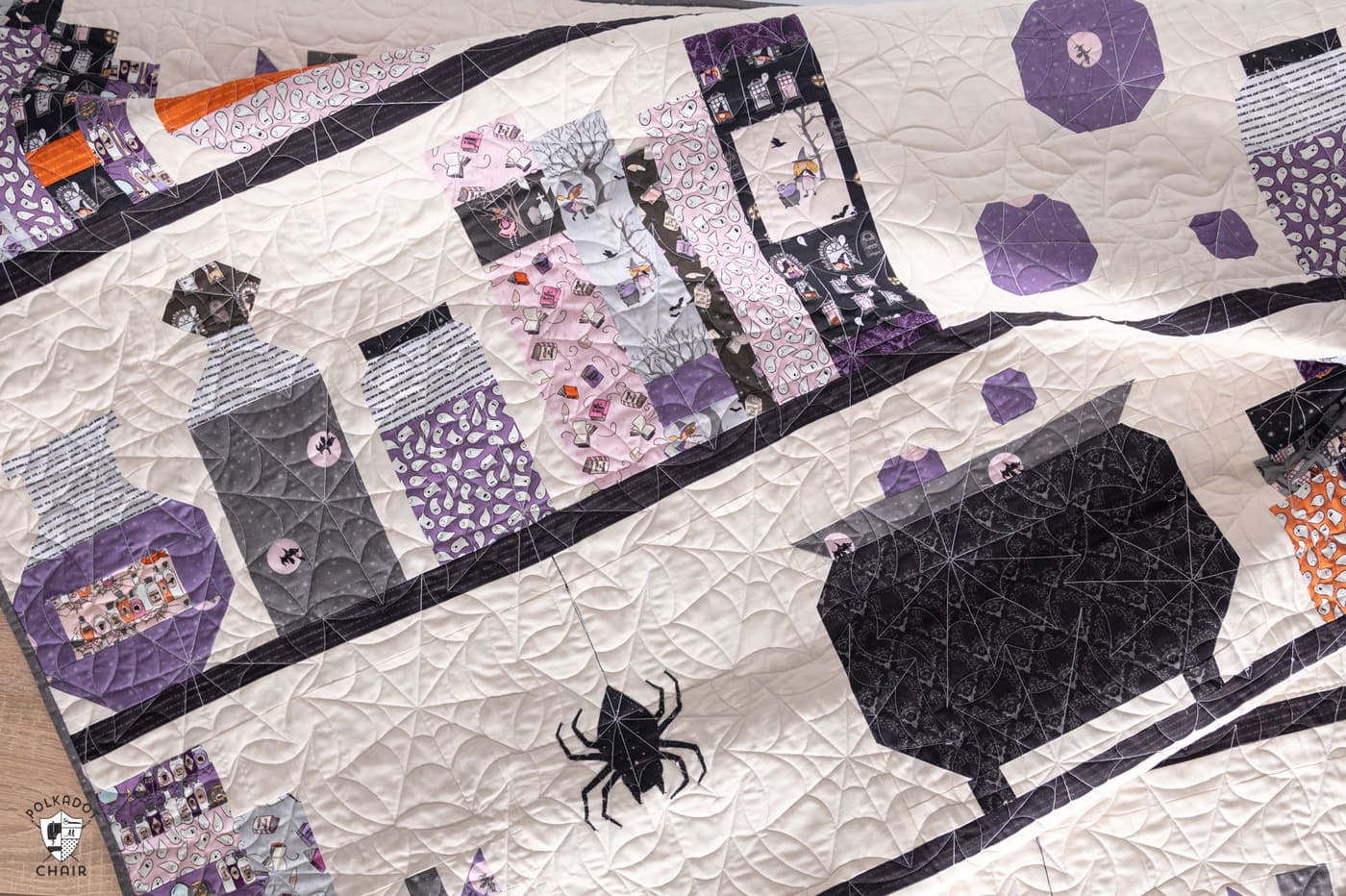 Other Projects
Pot Holder Parade Sewing Pattern & Fat Quarter Tea Towel Tutorial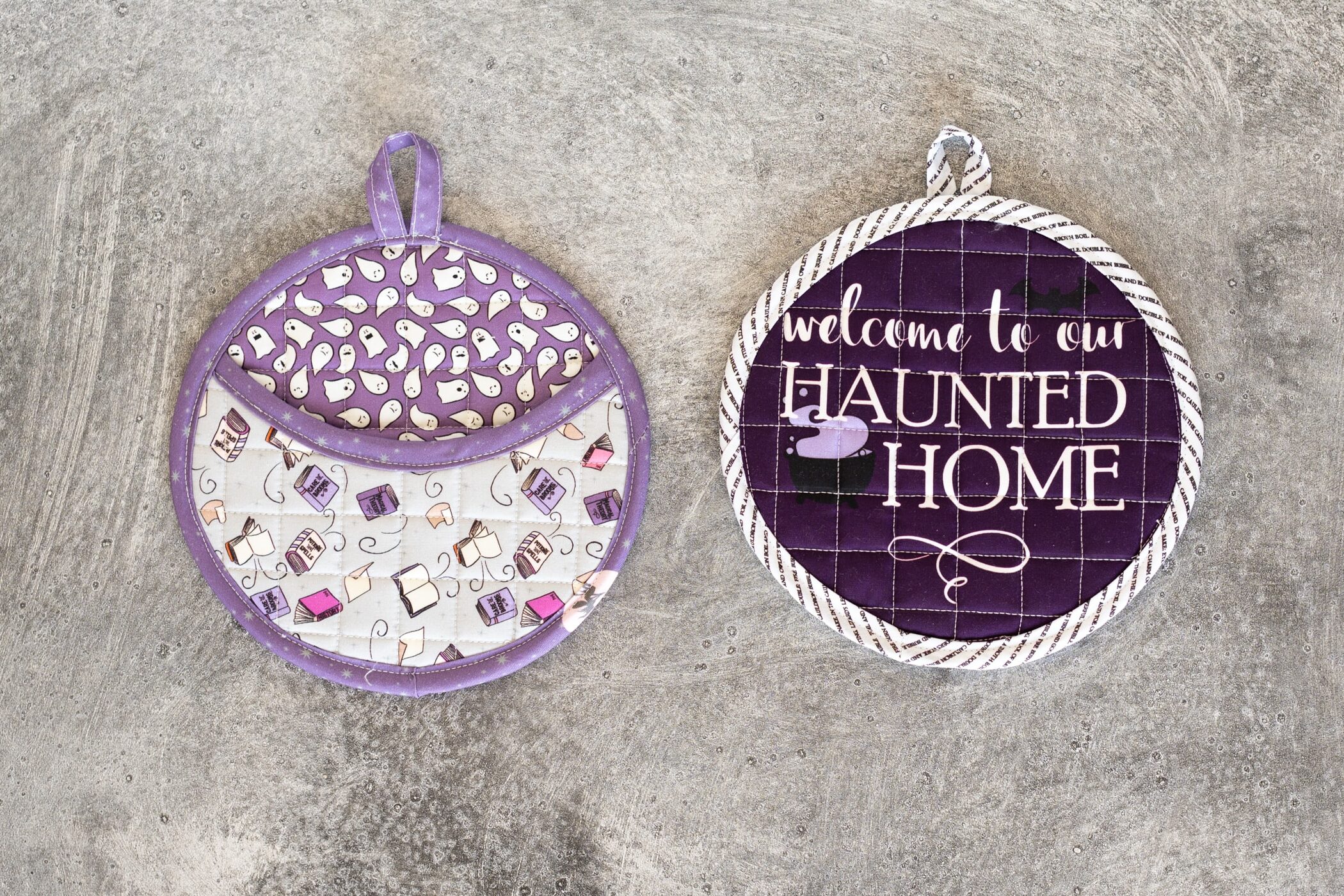 The fabric on the Pot Holders is from the Panel for the collection.
Release Date & Where to Buy
The fabric is due to be released in April 2023. You can buy it at many brick-and-mortar and online fabric stores.
It is available for wholesale purchase from Riley Blake Designs.