Every year right around the end of May, I start to get an idea that I need to make a summer quilt. This year was no exception. I pulled out my stash of Liberty fabrics and started scheming a lightweight summer quilt to make.
As I searched for Summer Quilt Patterns, I came across quite a few that I thought you guys would enjoy! I wish I had time to tackle all of them; they are all so fresh and fun.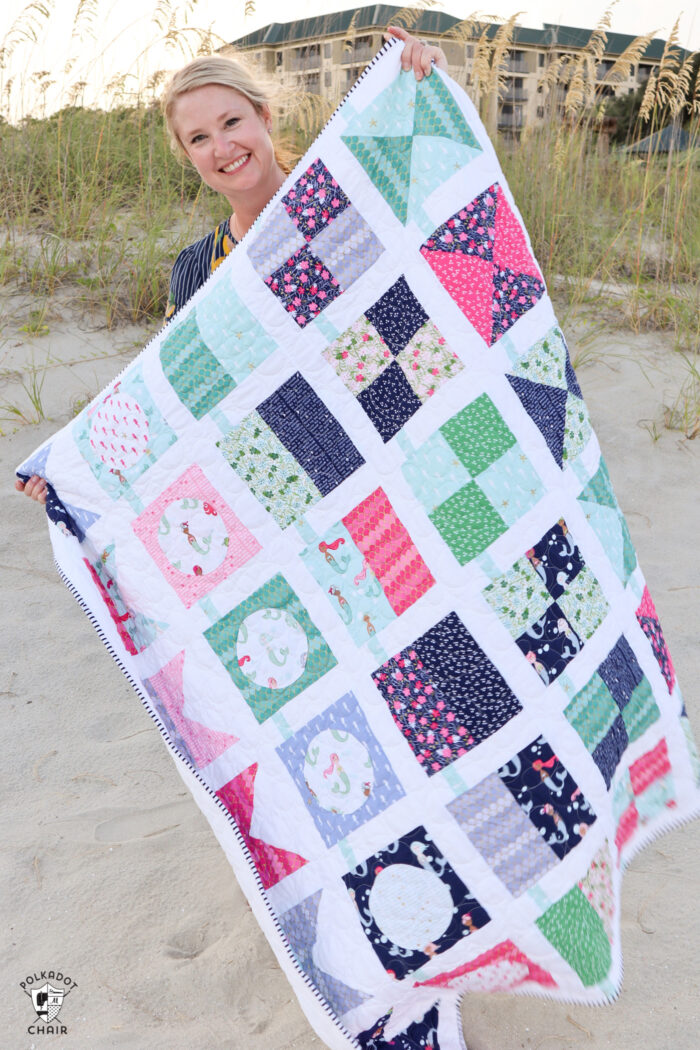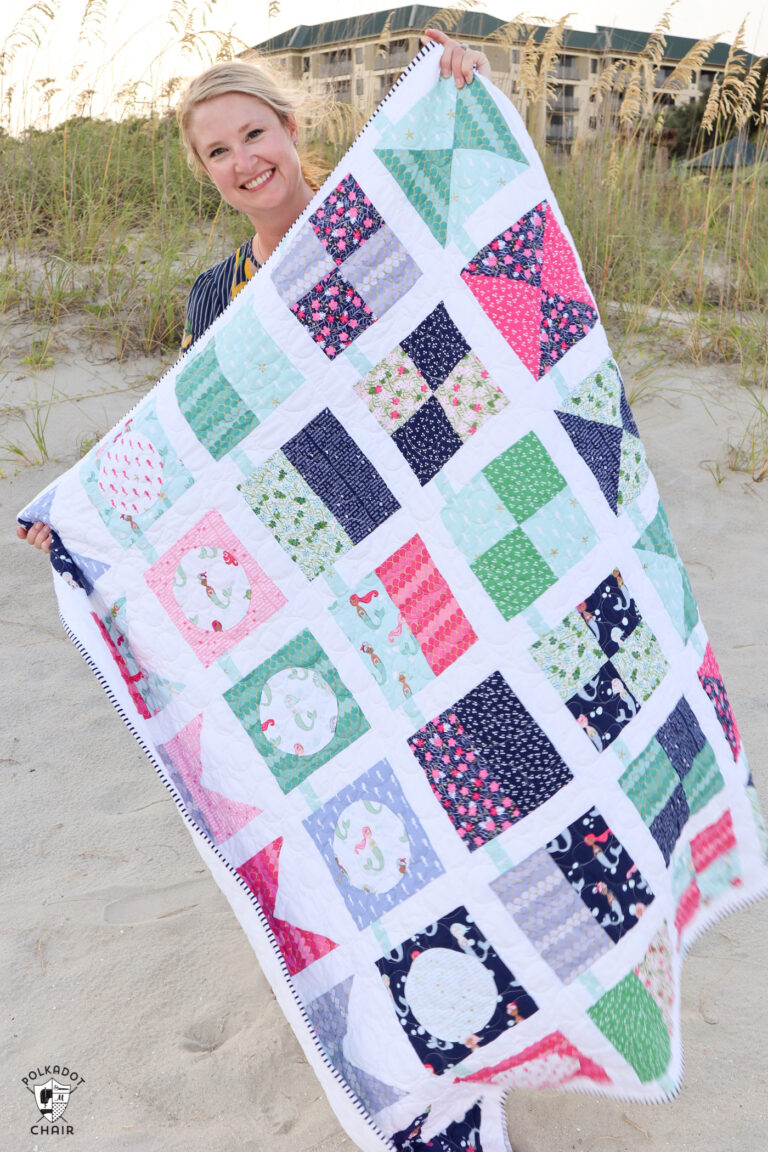 Table of Contents
I've shared quite a few free quilt patterns here in the past; most of the ones I'm featuring today are for purchase. Personally, I don't mind purchasing a quilt pattern since it helps to support our Maker community.
11 Summer Quilt Patterns
1. "Seas" the Day Quilt Pattern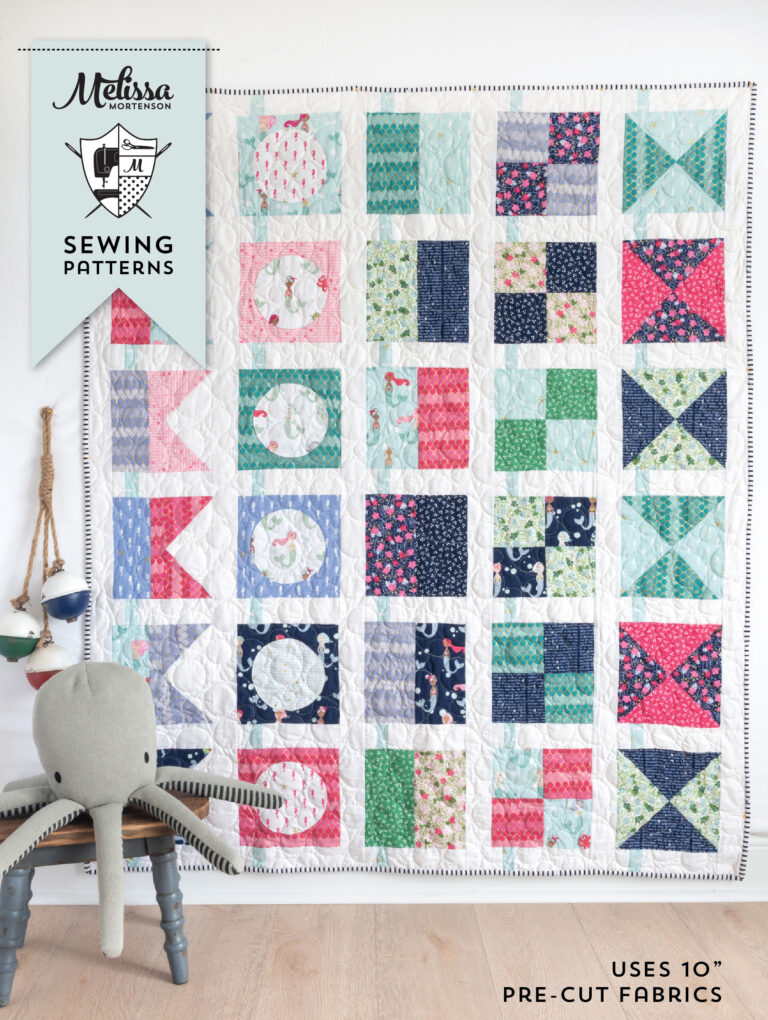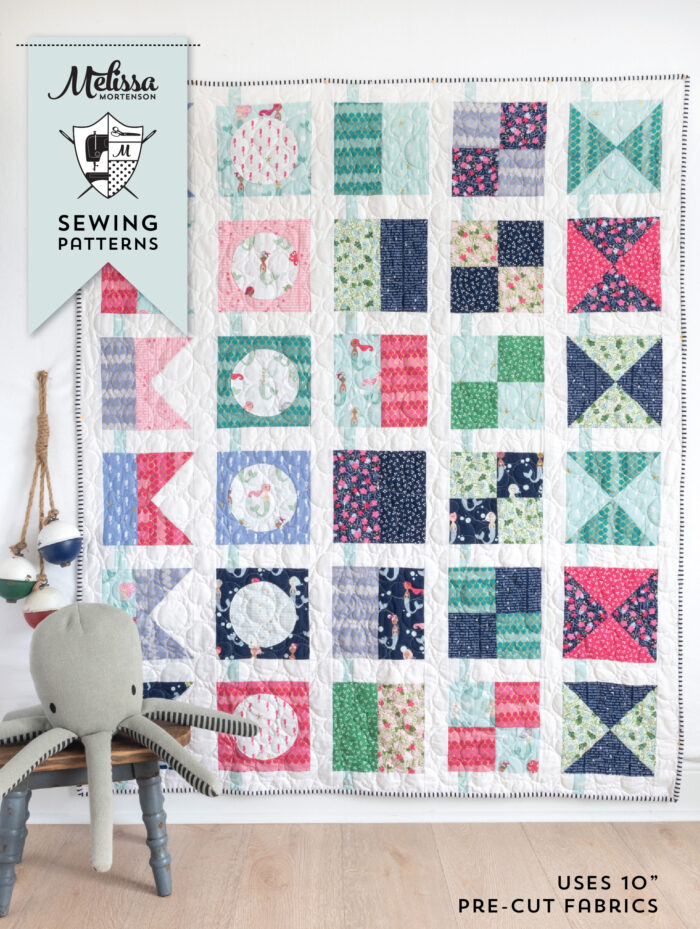 This quilt pattern is perfect for summer since the blocks are inspired by Nautical Flags! It's even easier to create since it is made using a 10″ precut stack of fabric and a bit of yardage. That's it! Grab it here.
2. Color Pop Quilt Pattern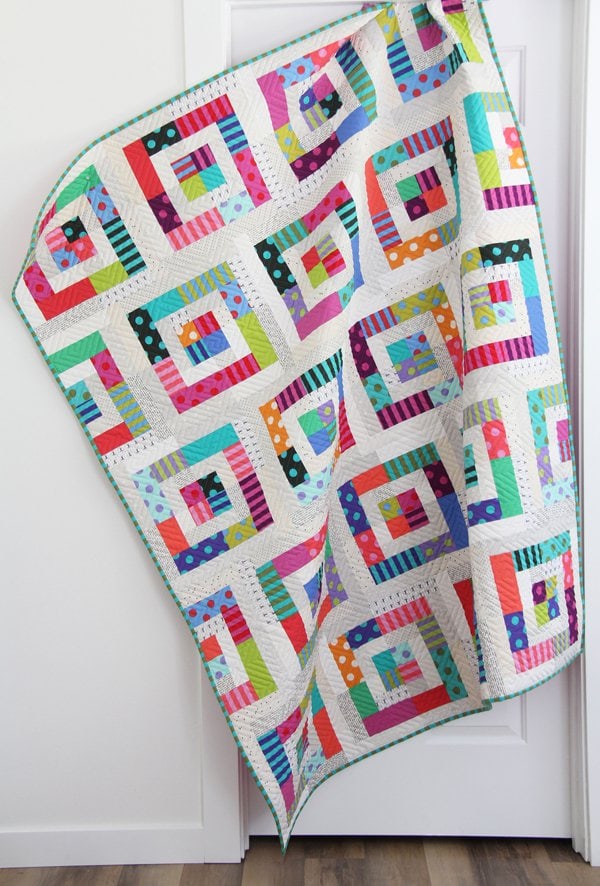 Color Pop Quilt – Cluck Cluck Sew
I always love Alison's quilts. She always uses many bright colors in her quilts, and I love that since I have a soft spot for all things colorful! Her new Color Pop quilt pattern is jelly roll friendly and looks like a fun, fast finish!
3. Red Delicious Quilt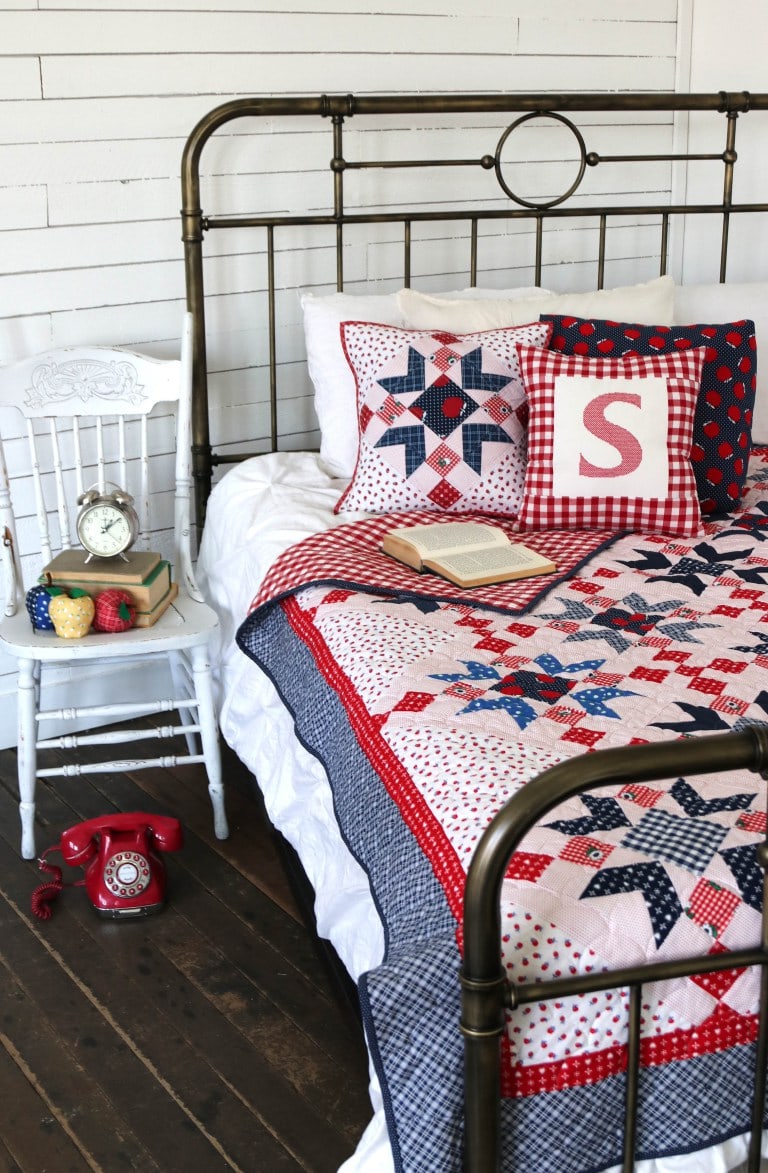 Red Delicious – Diary of a Quilter
Amy from Diary of a Quilter just released 3 new patterns to go along with her new Sunnyside fabric line. This Red Delicious quilt is my favorite of the bunch. I love the red, white and blue color.
4. Stars & Windows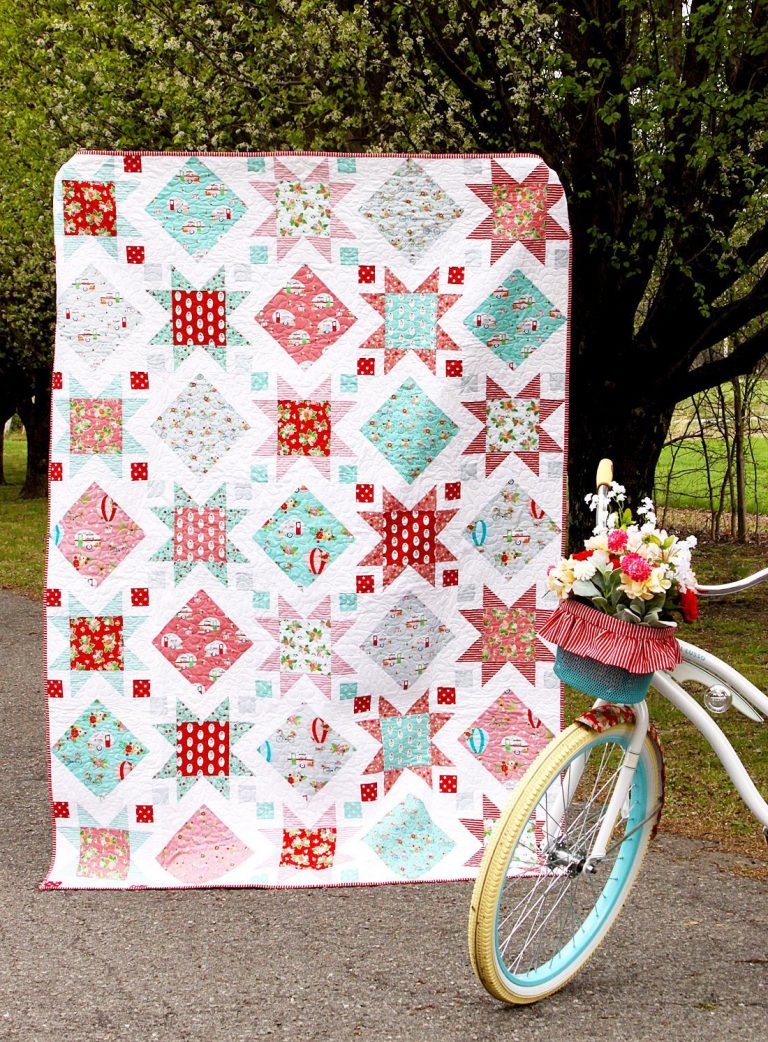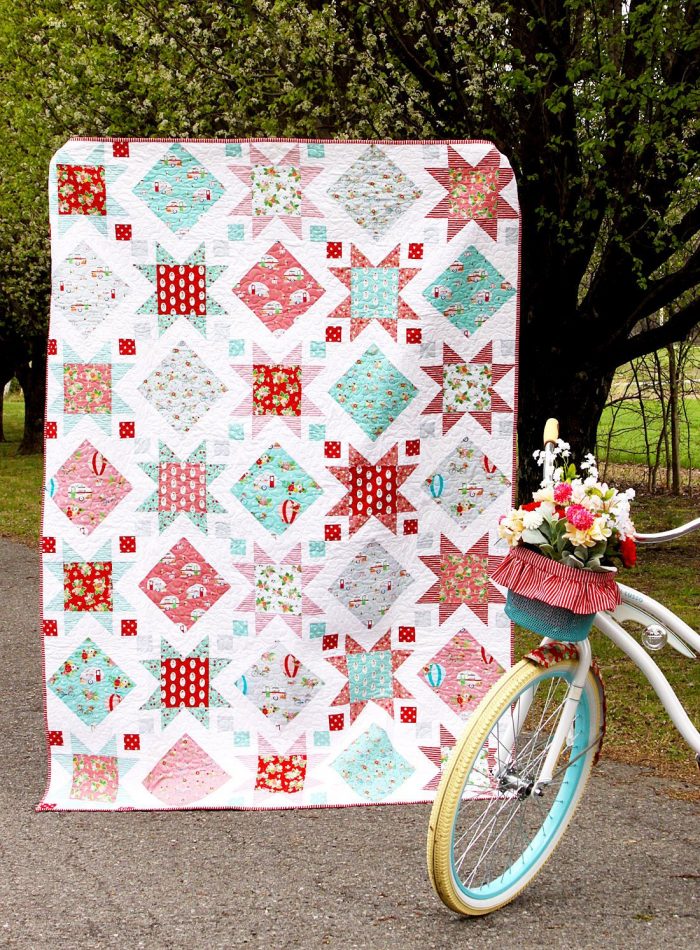 Stars and Windows – Flamingo Toes
I just got my hands on some of Bev's new fabric, Vintage Adventure. I've already started cutting it up to create some fun summer sewing projects. She just released a new pattern to coordinate with the line called Stars and Windows. I love that the large diamonds on the quilt show off the fabrics so well!
5. Nautical Flag Quilt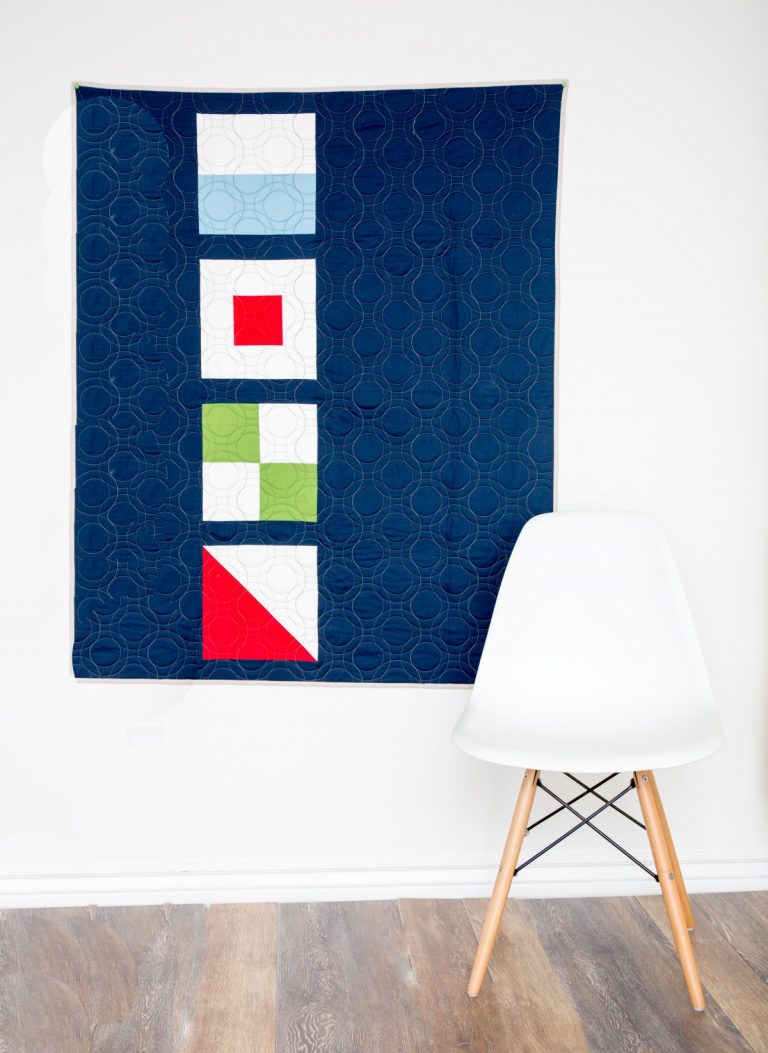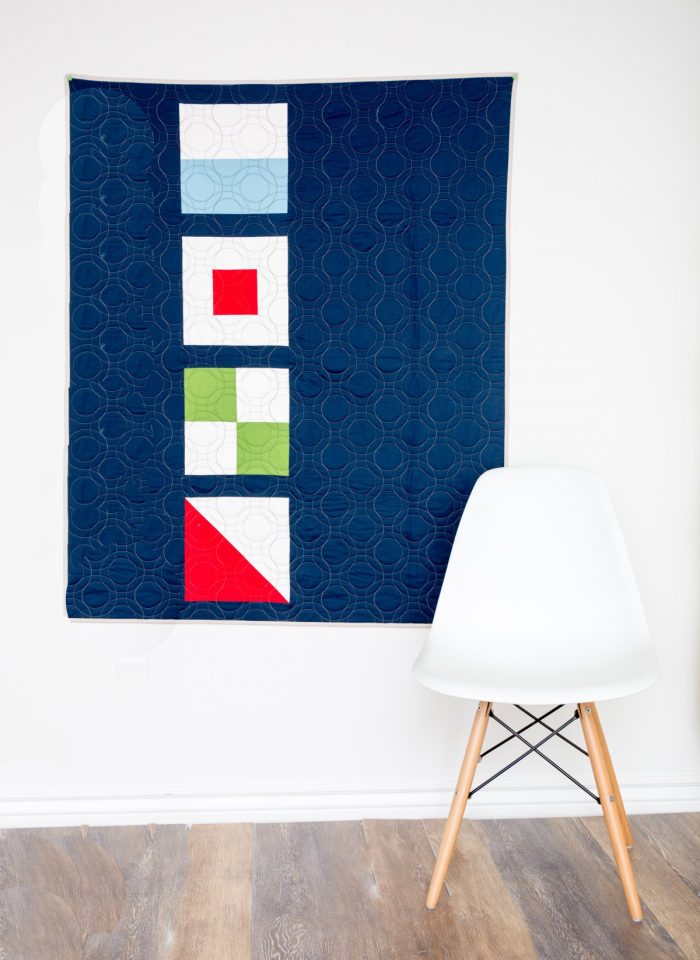 Nautical Summer Quilt Along – Simple Simon & Co.
The girls at Simple Simon and Co are hosting a free Summer Quilt Along featuring these fun nautical flags. A few weeks ago, I was on our boat and wondered why no one had made a quilt featuring nautical flags yet (or at least one that I had seen). They show several layout ideas for the quilt and sell a few kits to go along with it.
6. Firefly Quilt Pattern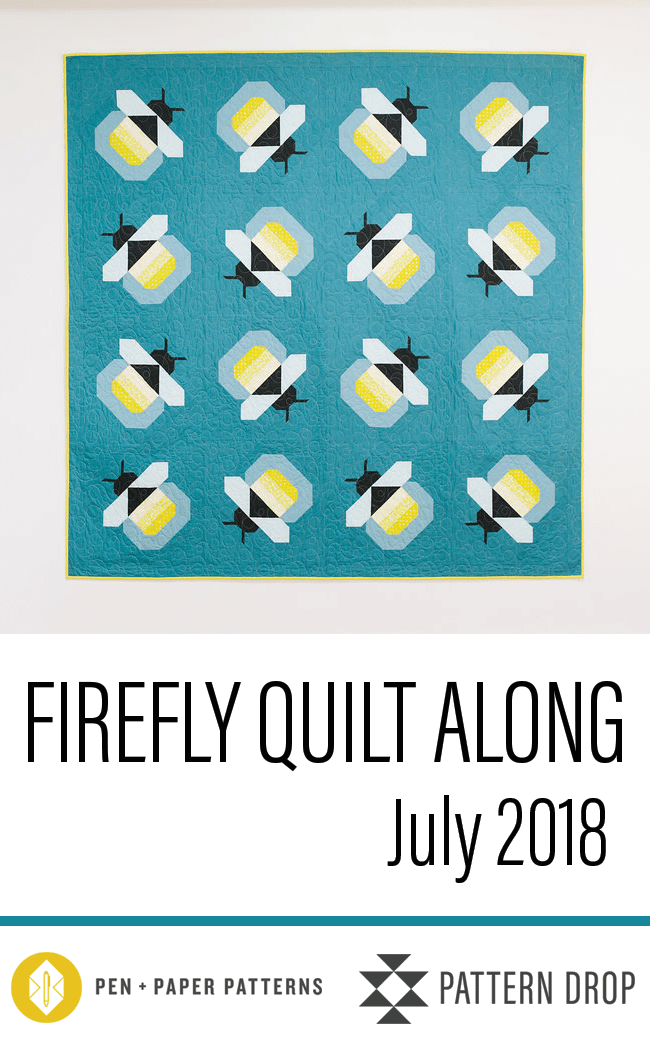 Firefly Quilt -Pen and Paper Patterns
One of my favorite things about living in the South is the fireflies in the summer. We didn't have fireflies in Utah growing up, and I remember seeing them for the first time while visiting my grandparents in Missouri when I was a child.
Here in Kentucky, there are so many out in the field across from our house that it almost looks like twinkle lights at night. This is why I love this pattern drop firefly pattern so much. I'm SERIOUSLY debating tackling it this summer. It would be an adorable quilt for our RV.
7. Rinse & Repeat Quilt Pattern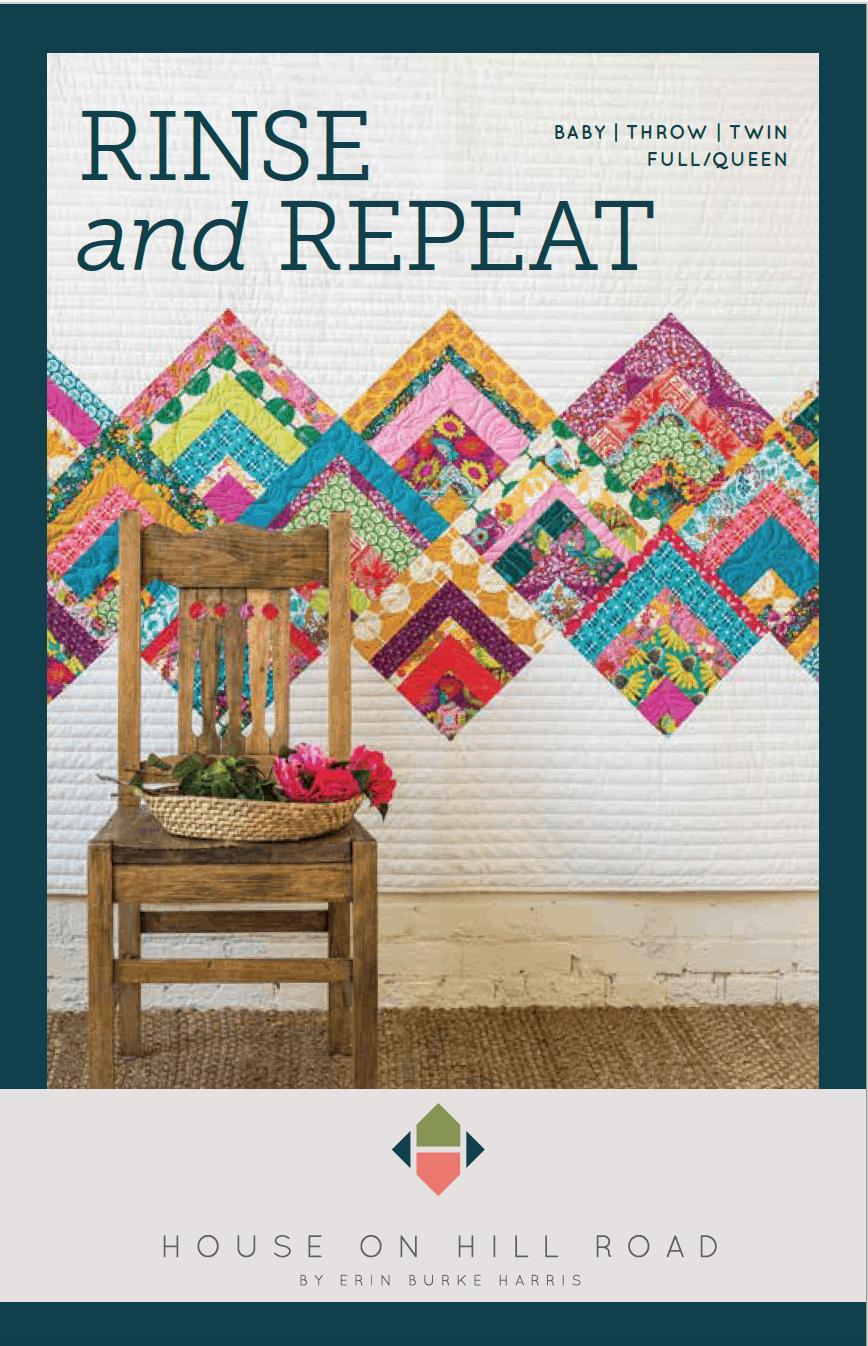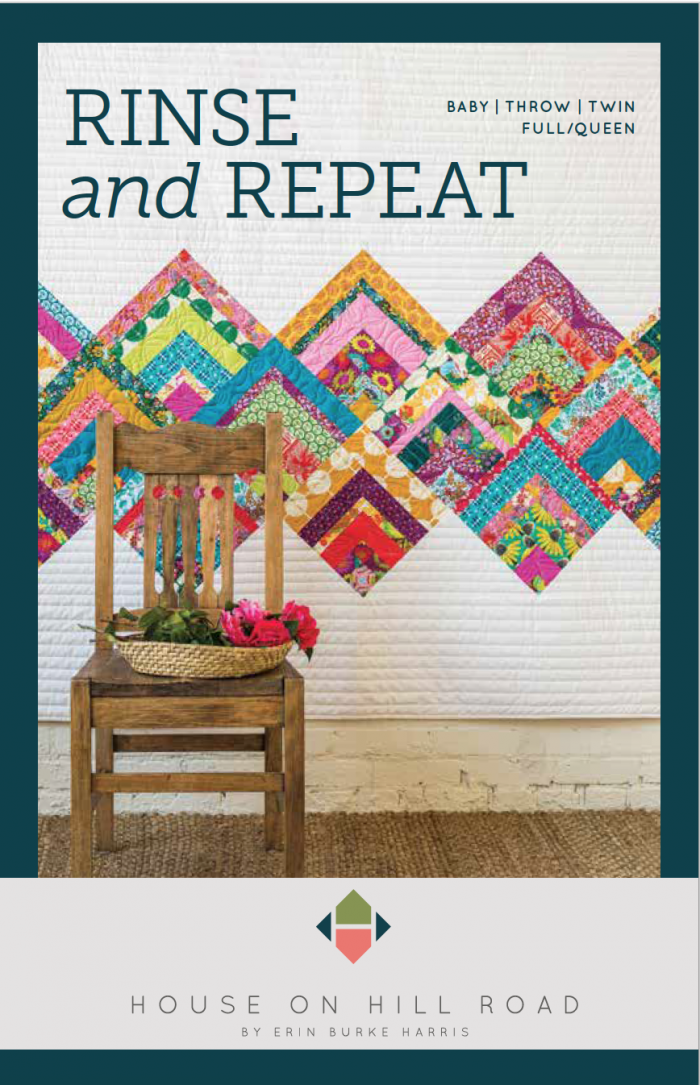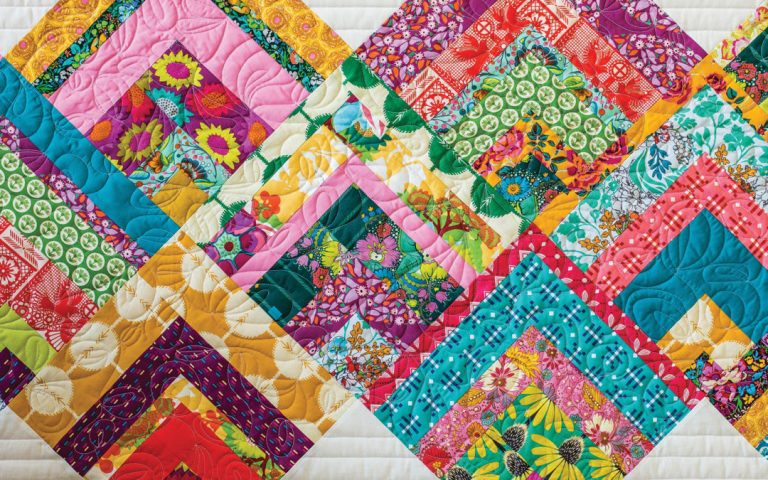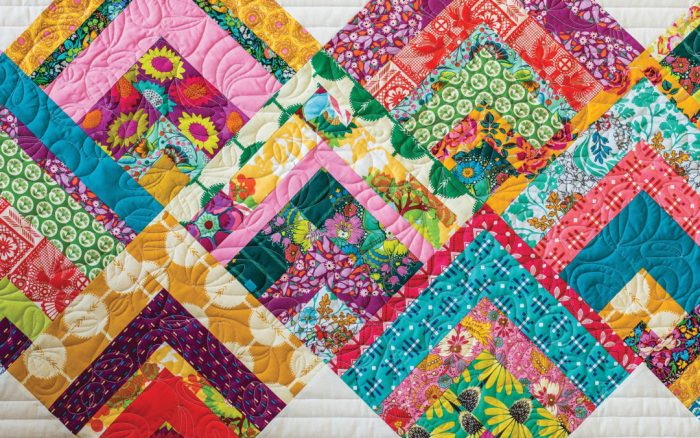 Rinse and Repeat Quilt – House on Hill Road
You know my Liberty quilt I mentioned earlier? Right now, I'm debating between making the checkerboard quilt and this quilt from Erin at House on Hill Road. I love all of the negative space on this quilt. It seems like a pretty quick stitch project too.
8. Patchwork Paddock Pattern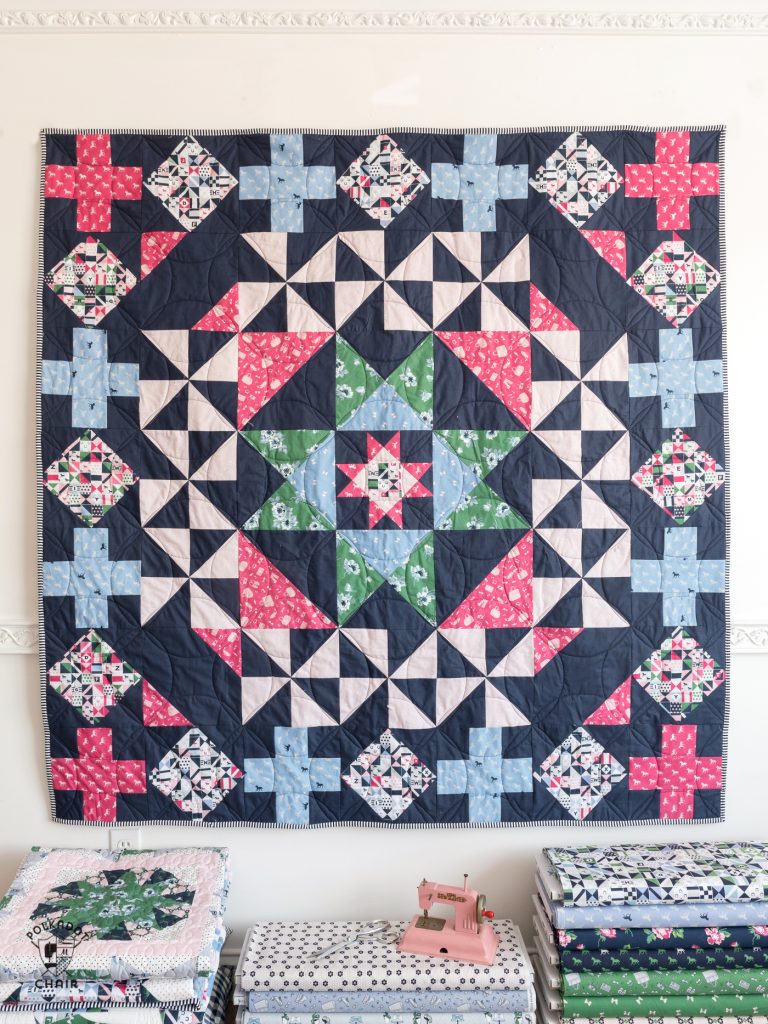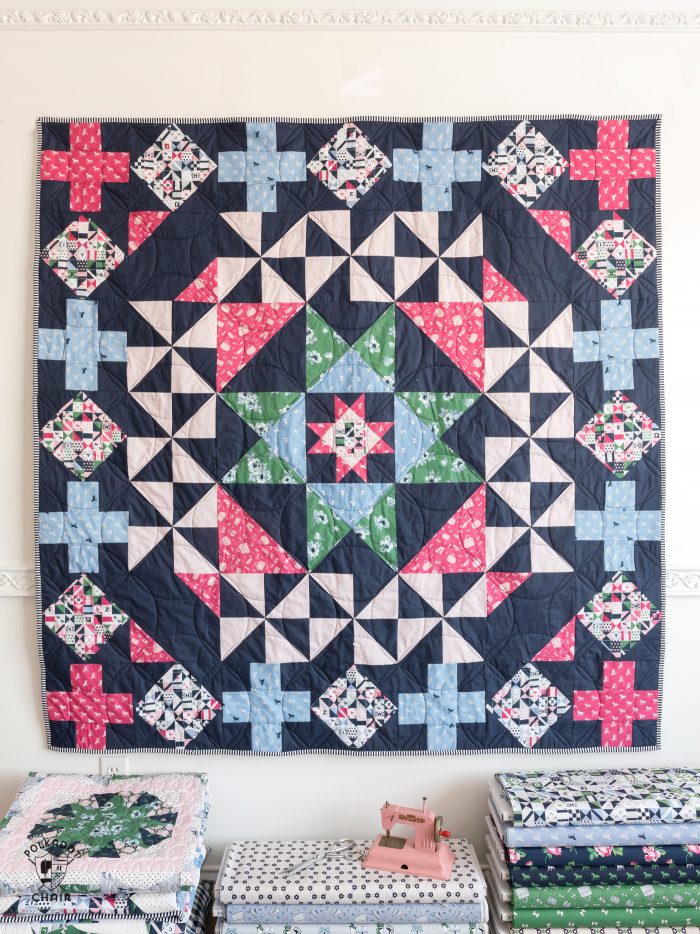 Patchwork Paddock Quilt – Polka Dot Chair
Okay, shameless plug. This is one of my quilt patterns, and I know I'm biased, but I dearly love it. Here you can see it stitched up in a dark navy background using Derby Day fabrics, and below is it stitched up with a light background in my upcoming fabric line.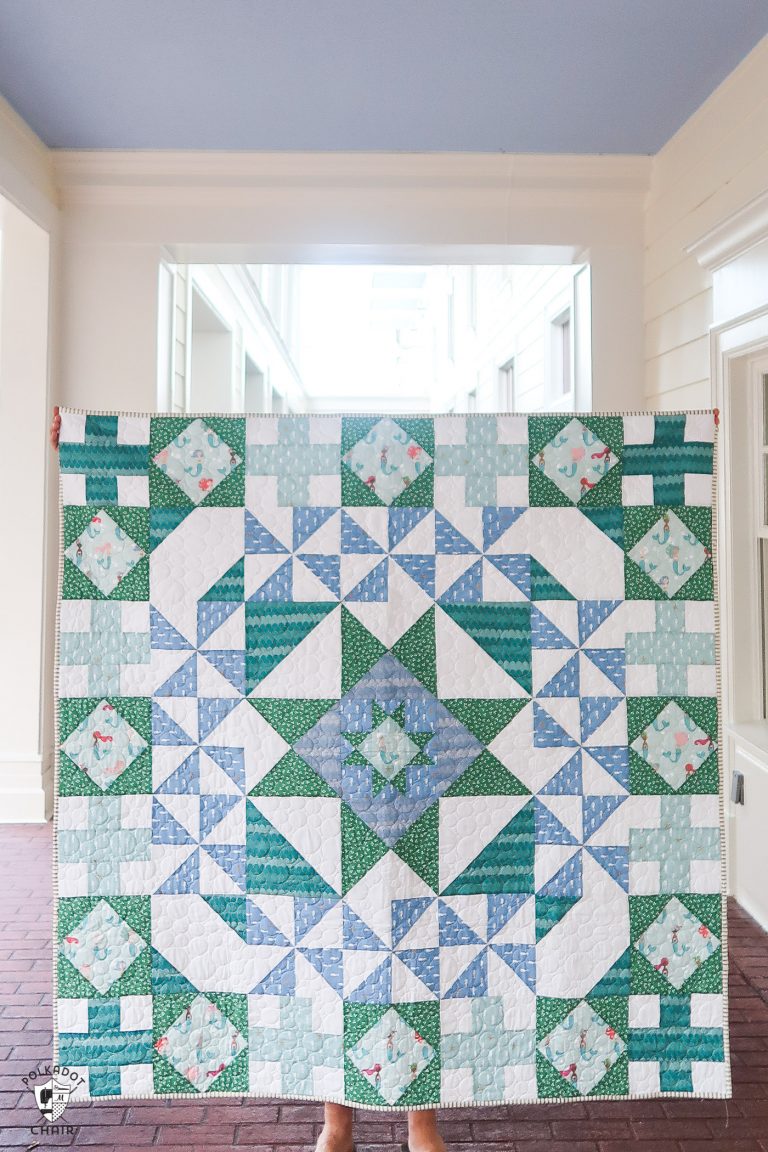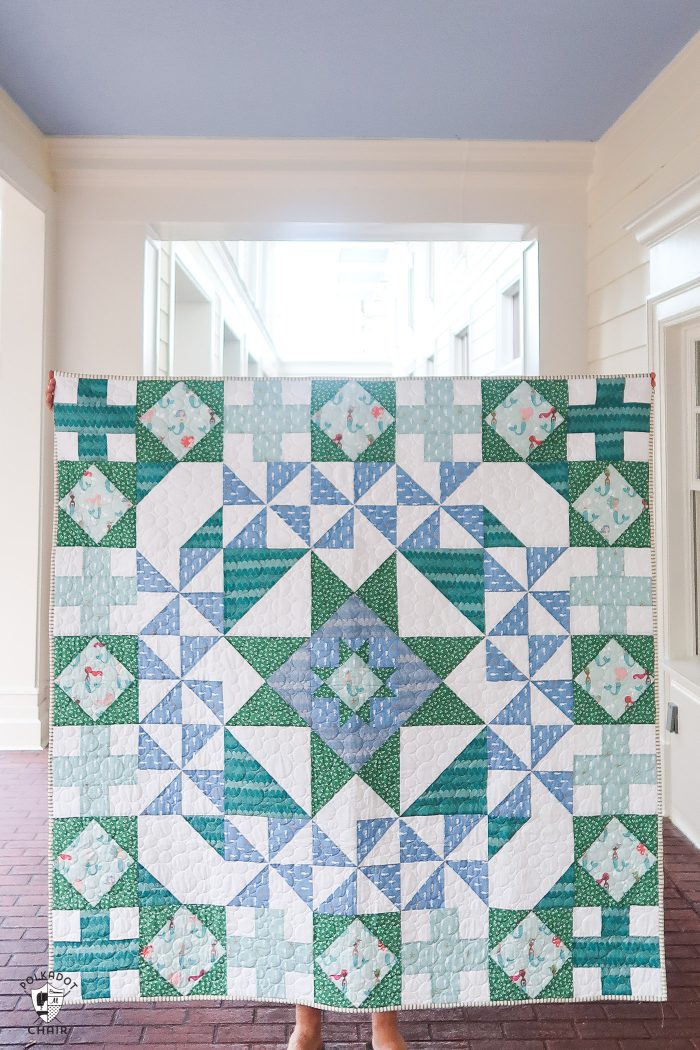 9. Choose Happiness Quilt Pattern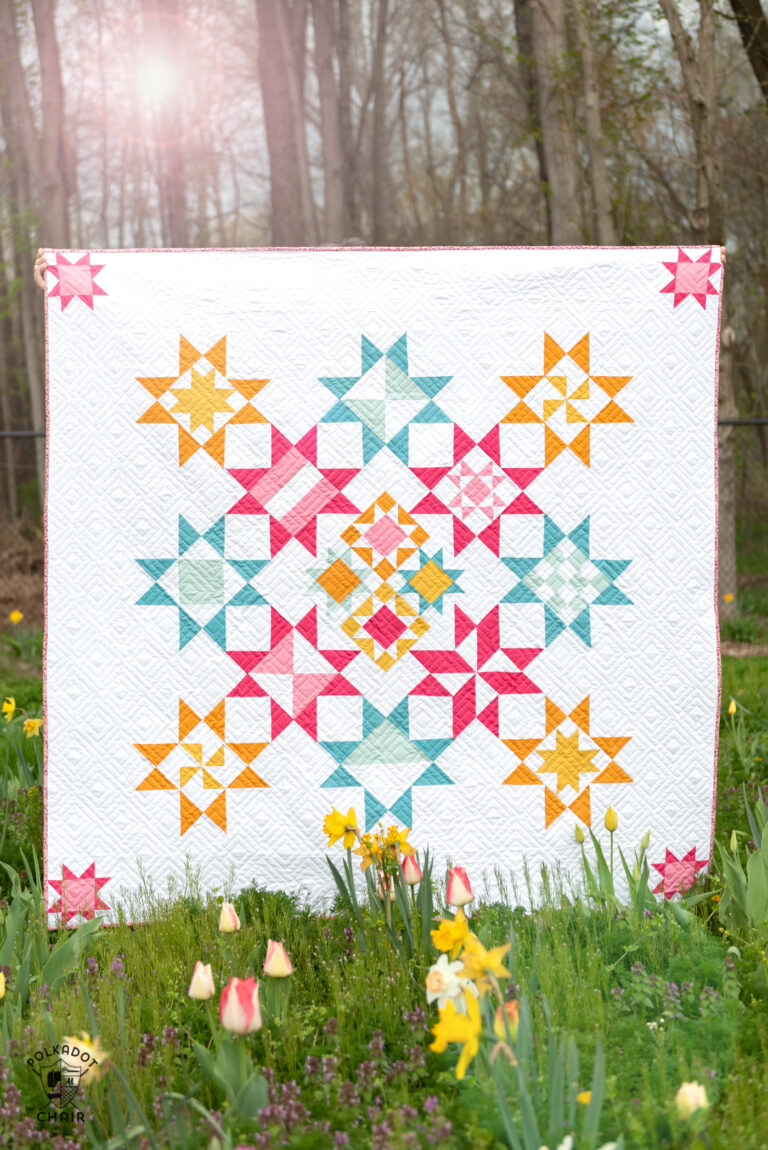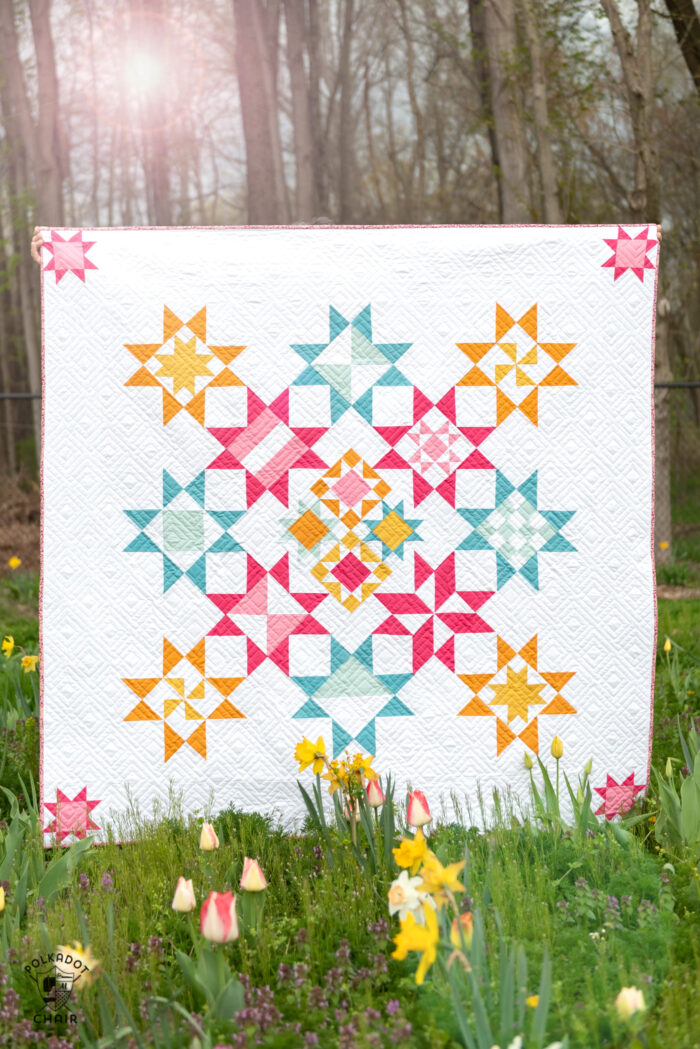 The Choose Happiness Quilt Pattern was previously shared as a part of the Polka Dot Chair quilt block of the month program. Now that the year is over, the quilt pattern is available as a stand-alone pattern. The bright colors and modern layout make this a great quilt pattern to create for summer.
10. Summer Pinwheels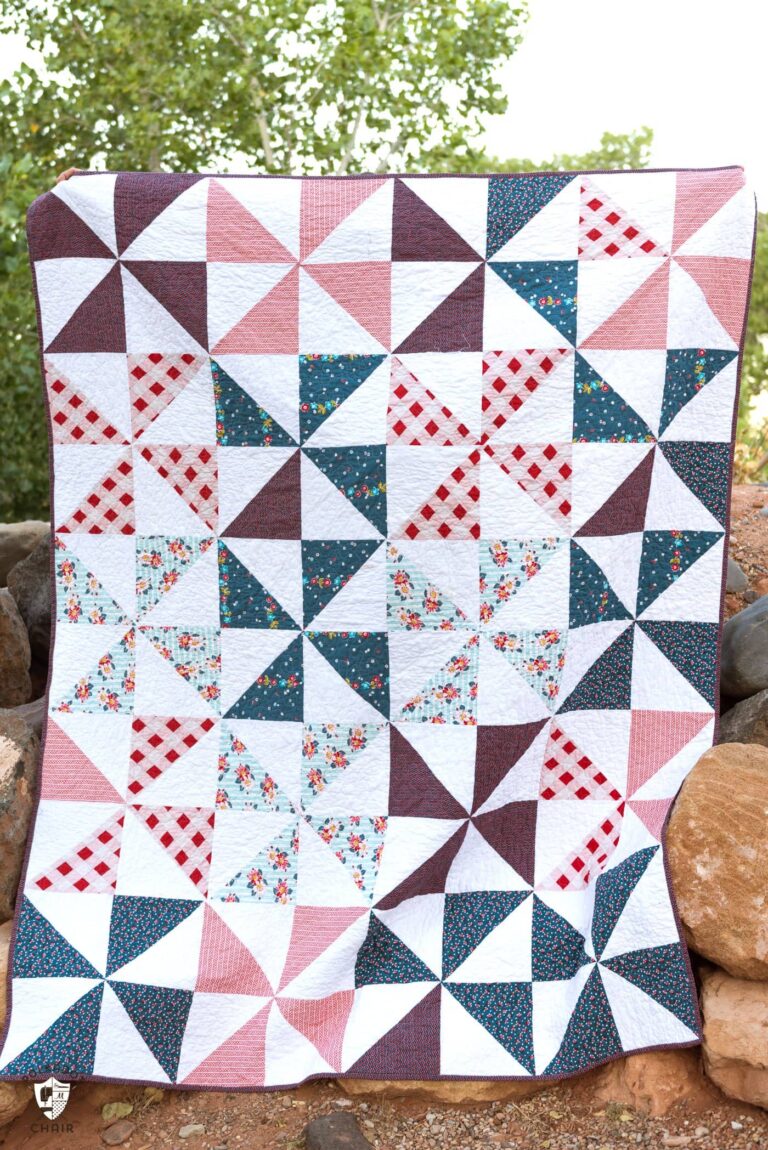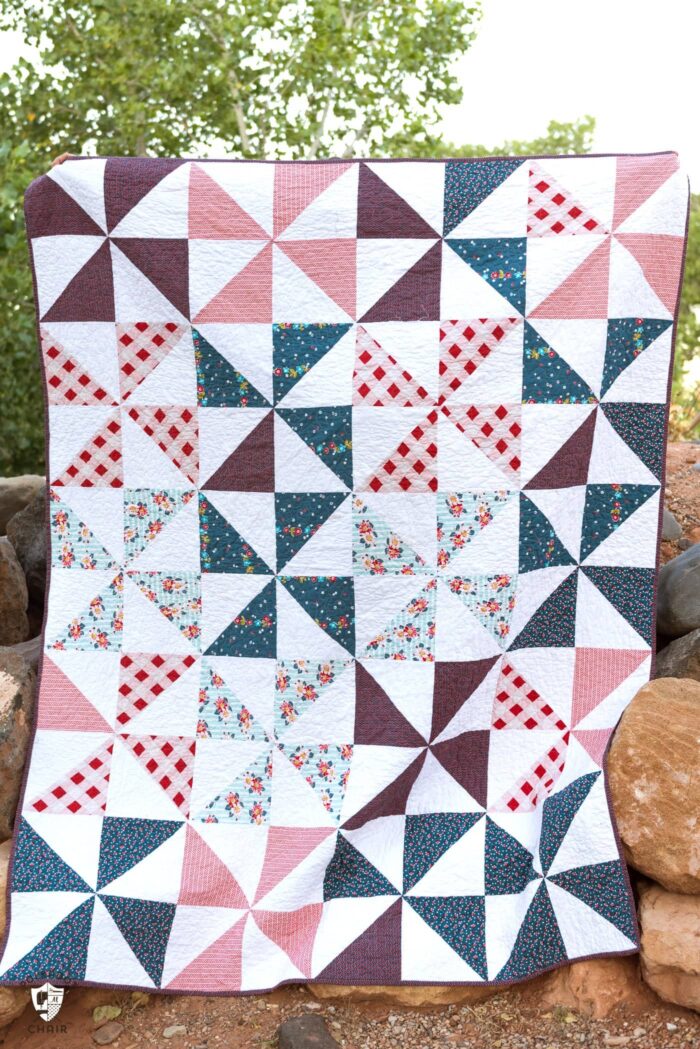 This Summer Pinwheel Quilt is one of my favorites. We hauled it all around Utah with us last summer on our RV Road trip. It's super simple to stitch up; you don't even really need a pattern!
11. Let's Stay Home Quilt Pattern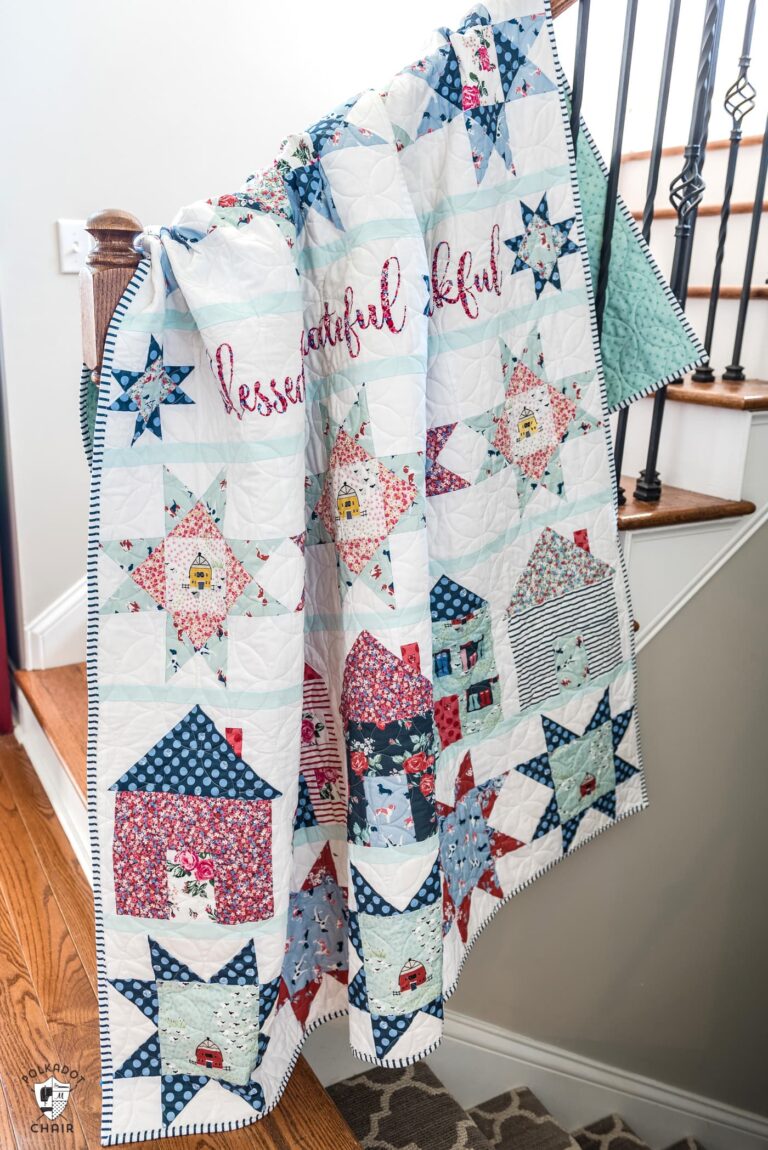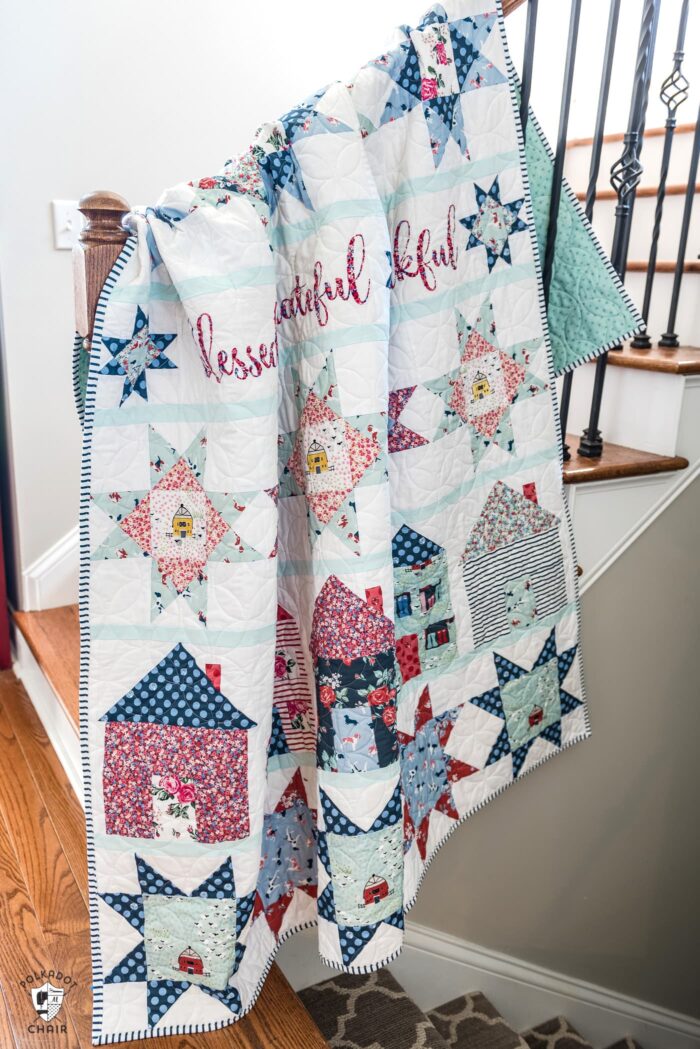 The Let's Stay Home quilt pattern features rows of Sawtooth & Ohio Star blocks interspersed with rows of House Quilt blocks.
You May Also Like
Summer Dress Patterns for Girls