Every year right around the end of May, I start to get an idea that I need to make a summer quilt. This year was no exception. I pulled out my stash of Liberty fabrics and started scheming a lightweight summer quilt to make.
As I searched for Summer Quilt Patterns, I came across quite a few that I thought you guys would enjoy! I wish I had time to tackle all of them; they are all so fresh and fun.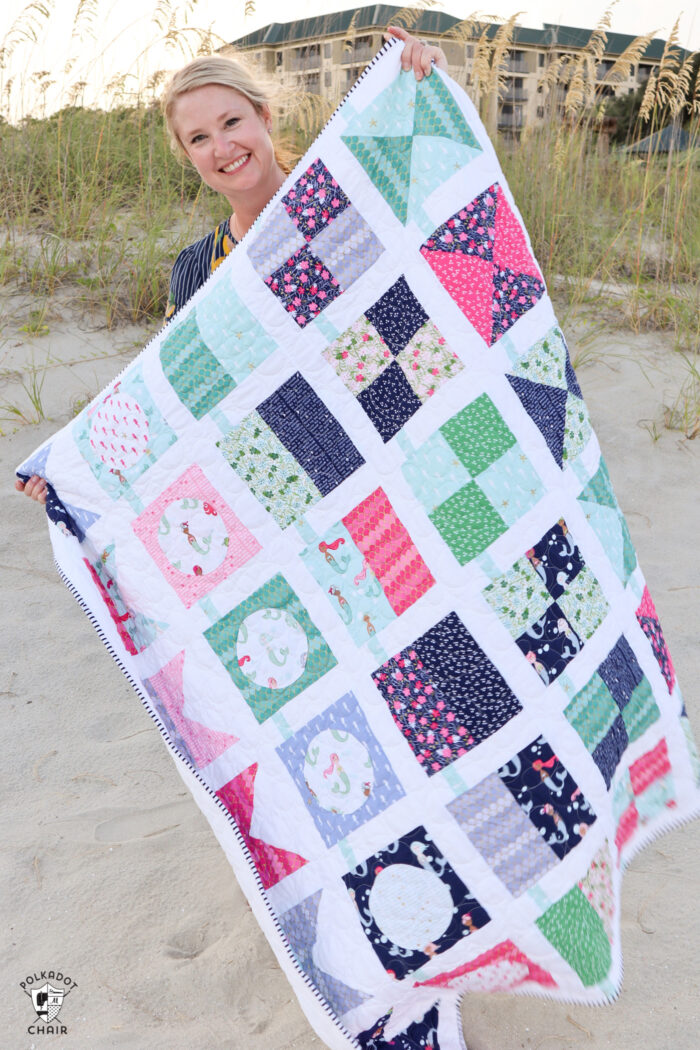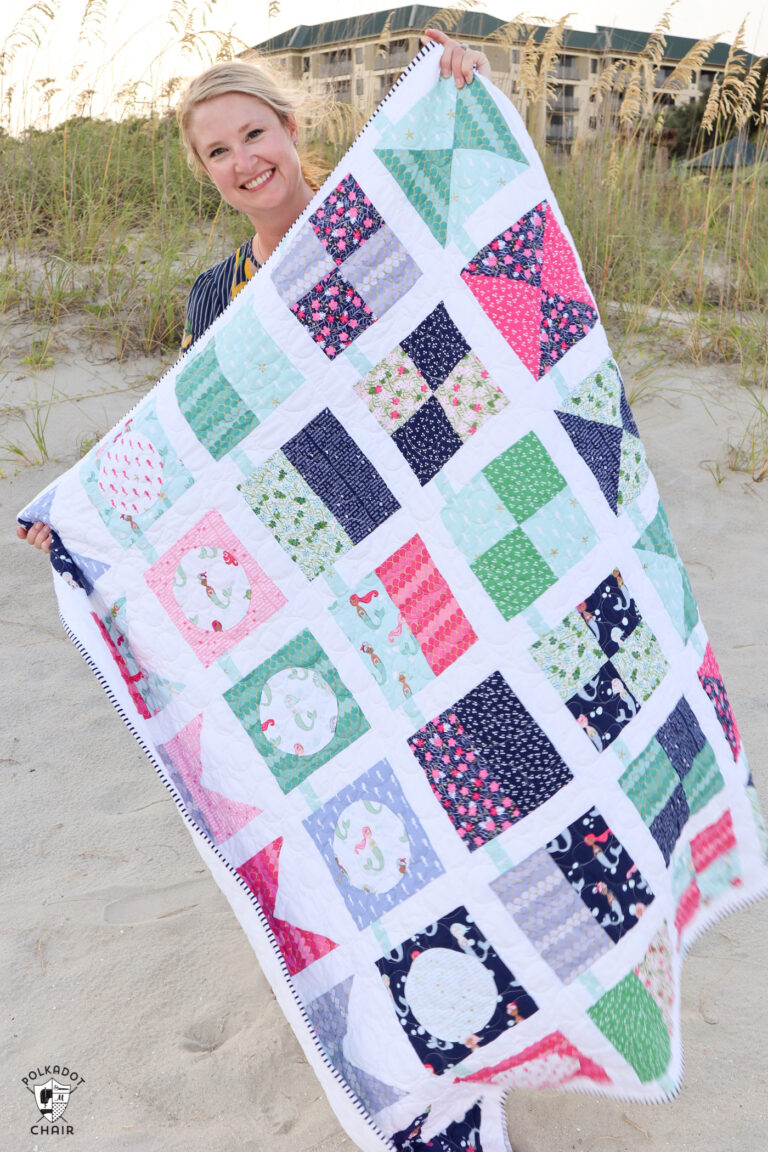 Table of Contents
I've shared quite a few free quilt patterns here in the past; most of the ones I'm featuring today are for purchase. Personally, I don't mind purchasing a quilt pattern since it helps to support our Maker community.
Table of Contents
Quilting Resources
If you're new to quilting or just looking to pick up a new tip or technique, here are some of our best resources for quilters!
11 Quilts to Sew for Summer
1. "Seas" the Day Quilt Pattern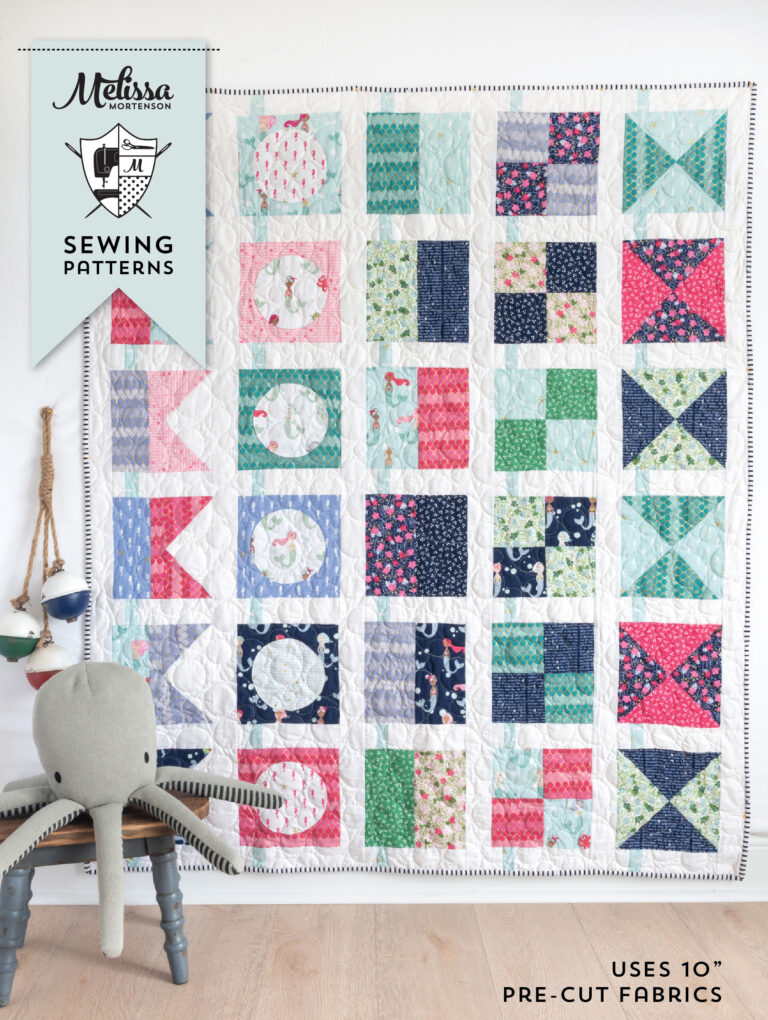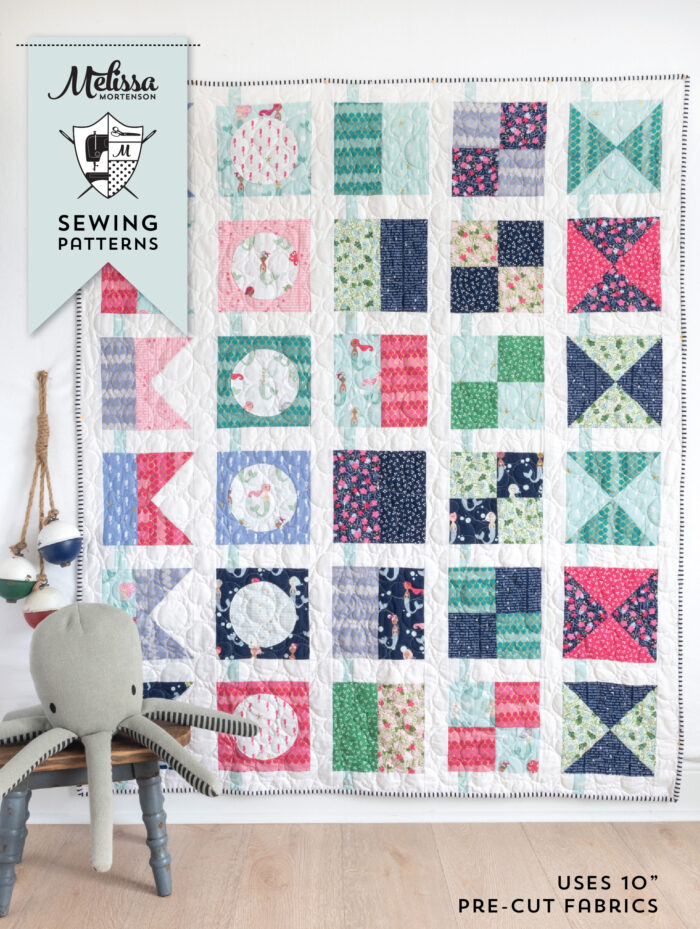 The Seas the Day Quilt Pattern; a Precut Fabric pattern
This quilt pattern is perfect for summer since the blocks are inspired by Nautical Flags! It's even easier to create since it is made using a 10″ precut stack of fabric and a bit of yardage.
2. Gingham Daydream Quilt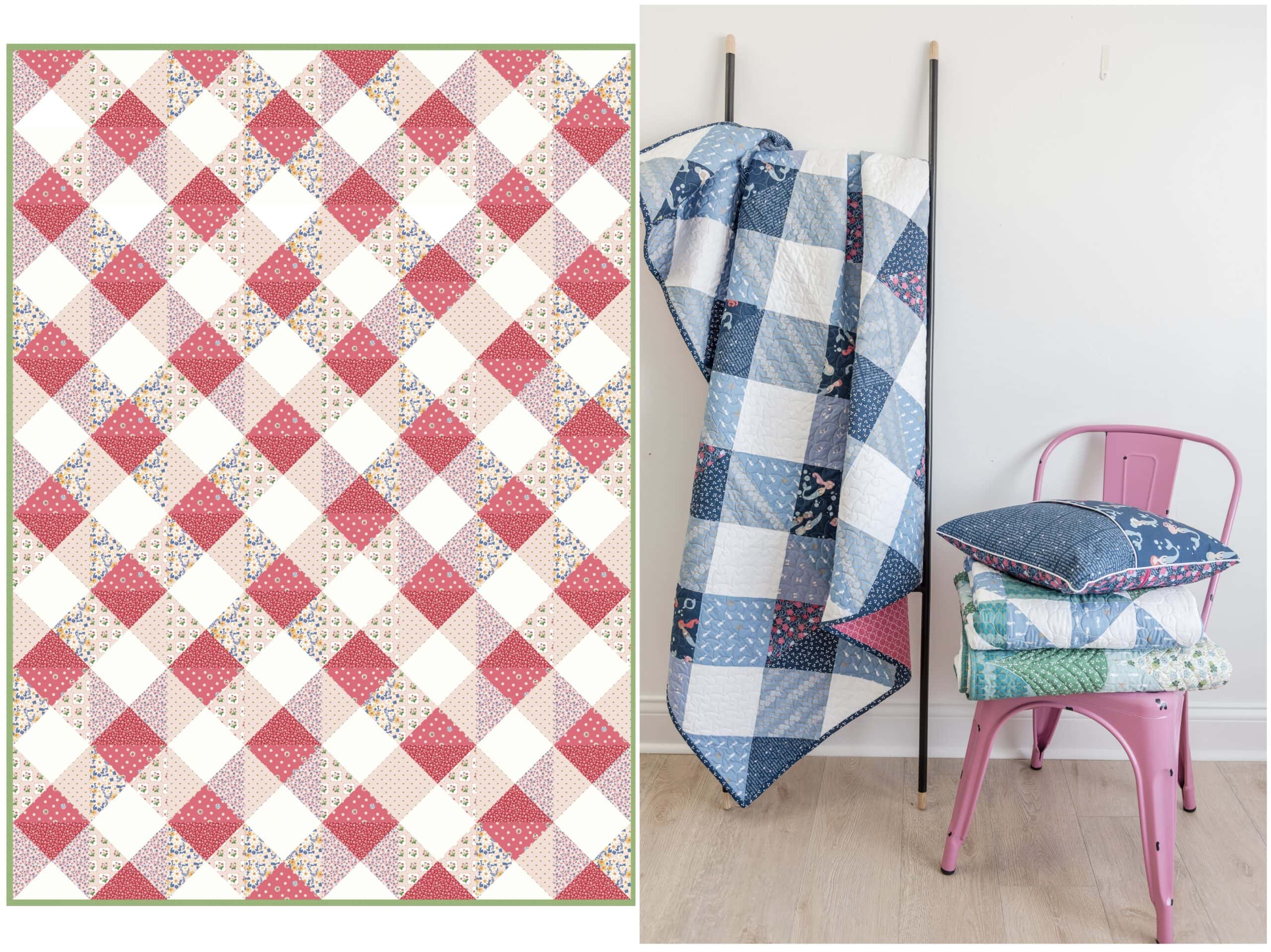 Gingham Daydream Quilt Pattern
I can't think of another motif that screams summer more than gingham! The gingham daydream quilt pattern can be made in five different sizes, from Baby to King!
3. Fly the Flag Quilt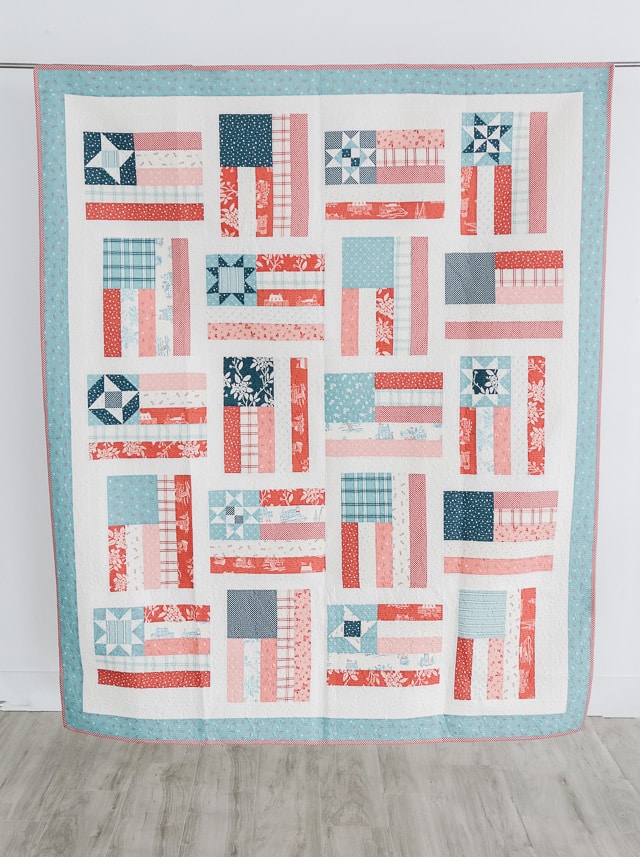 Fly the Flag Quilt – Diary of a Quilter
Amy from Diary of a Quilter designed the Fly the Flag Quilt Pattern years ago and has a new version using her Portsmouth fabric collection. I love that it's a creative take on a more traditional American Flag quilt.
You can also get a quilt kit for this quilt & pattern.
4. Bluegrass Quilt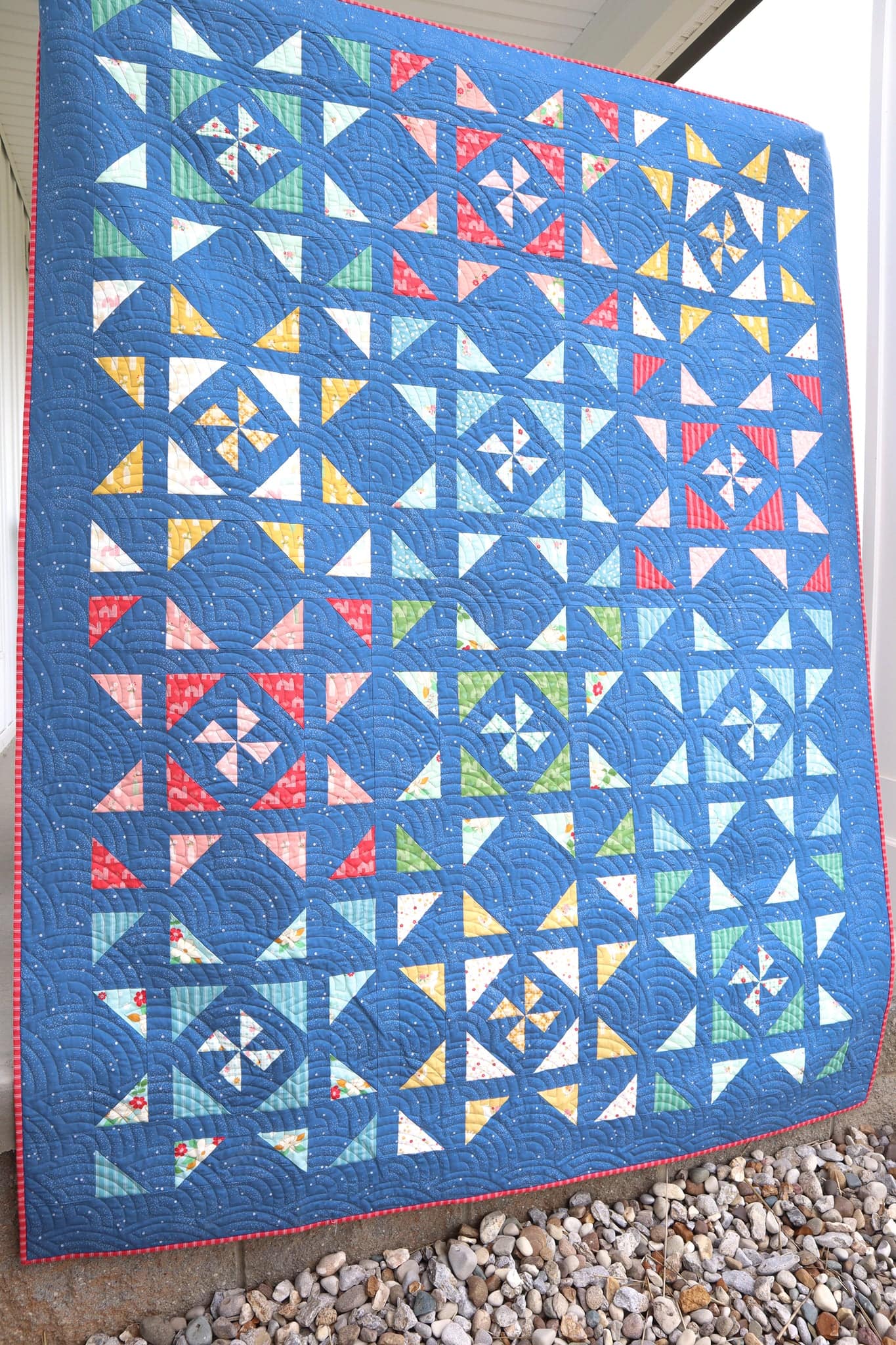 Bluegrass Quilt Pattern – Flamingo Toes
I think I fell in love with the name of this quilt first! I've lived in Kentucky for more than 20 years, and we do have the most beautiful bluegrass.
This quilt is bright and colorful and reminds me of a stained glass window. It is made using a Fat Quarter of fabric.
5. Nautical Flag Quilt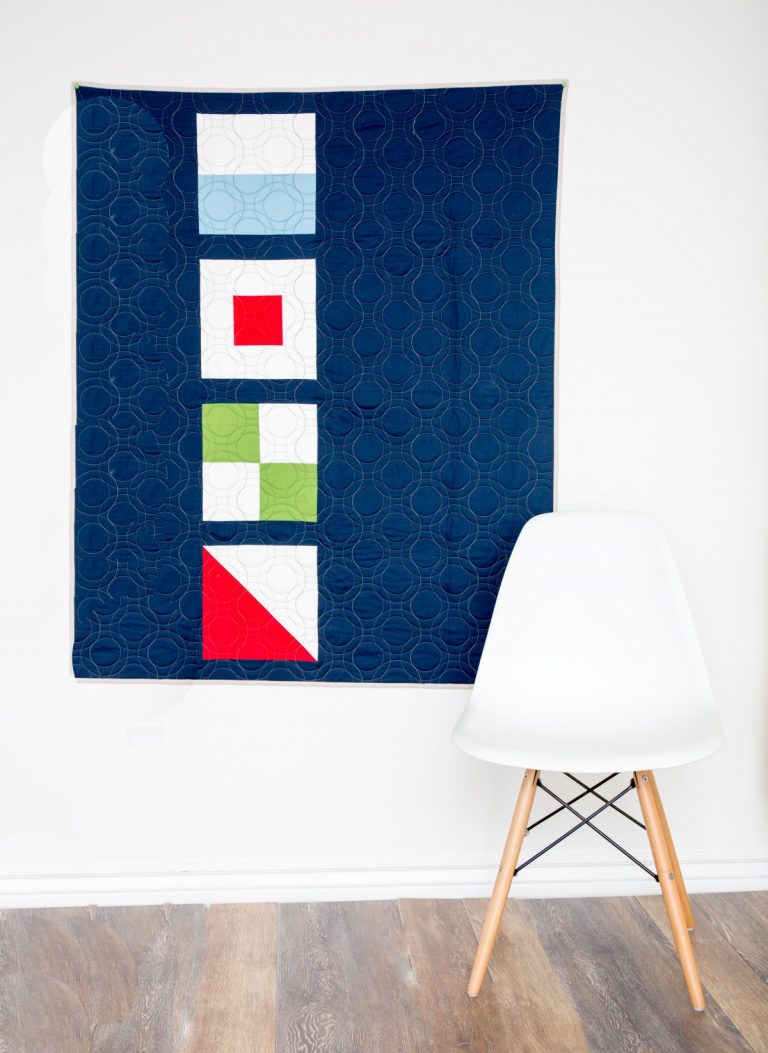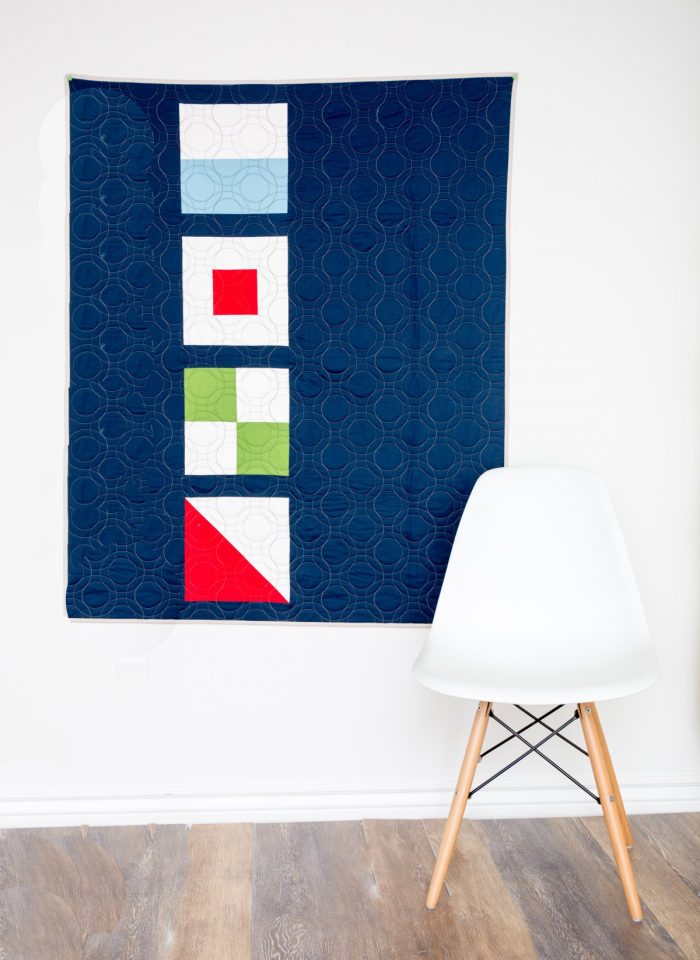 Nautical Summer Quilt Along – Simple Simon & Co.
The girls at Simple Simon and Co are hosting a free Summer Quilt Along featuring these fun nautical flags. A few weeks ago, I was on our boat and wondered why no one had made a quilt featuring nautical flags yet (or at least one that I had seen). They show several layout ideas for the quilt and sell a few kits to go along with it.
6. Simple Striped Quilt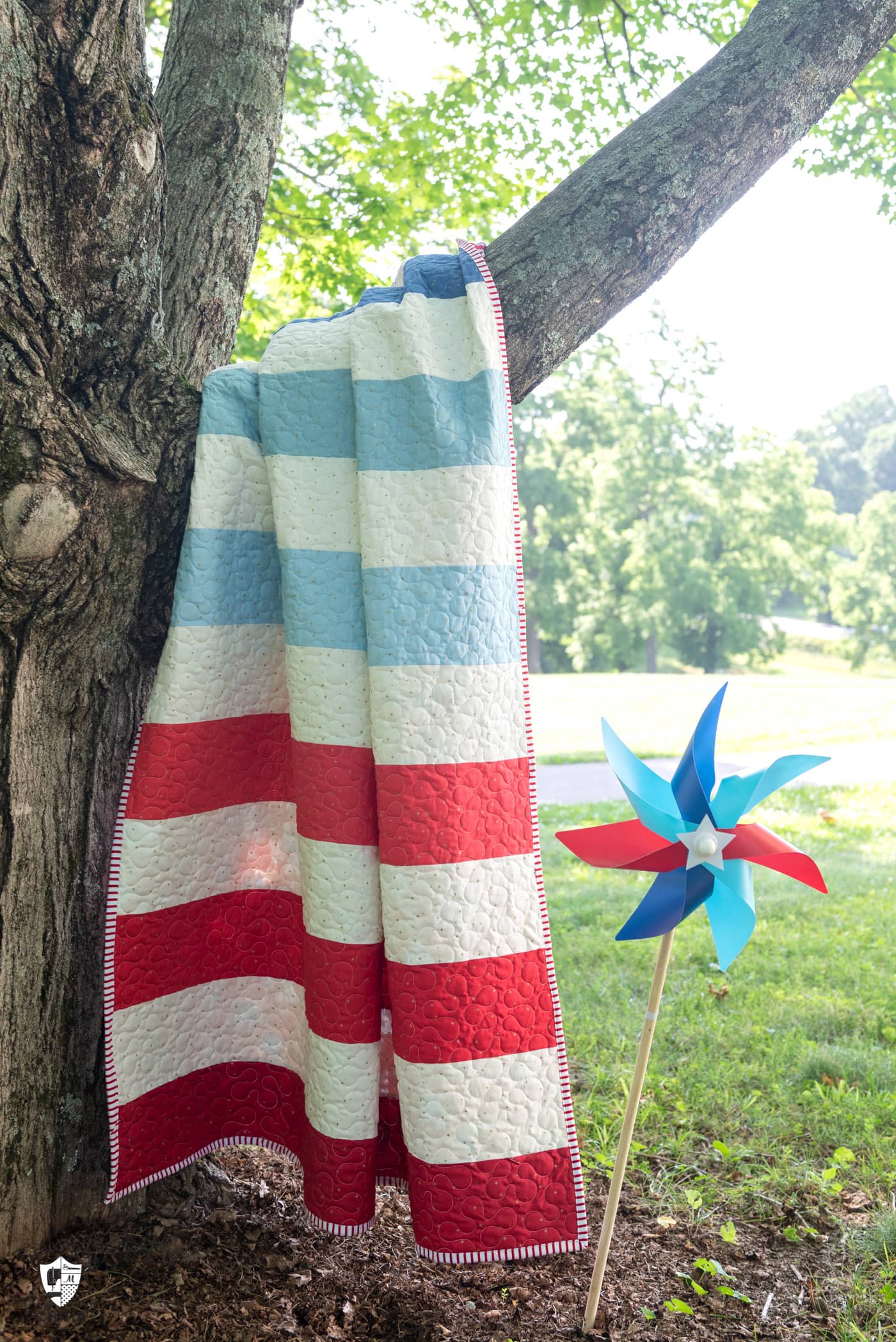 Simple Strip Quilt – Free Pattern
Sometimes simple is best! This striking quilt is a great one for a beginner. The red, white, and blue color scheme is perfect for summer!
7. Rinse & Repeat Quilt Pattern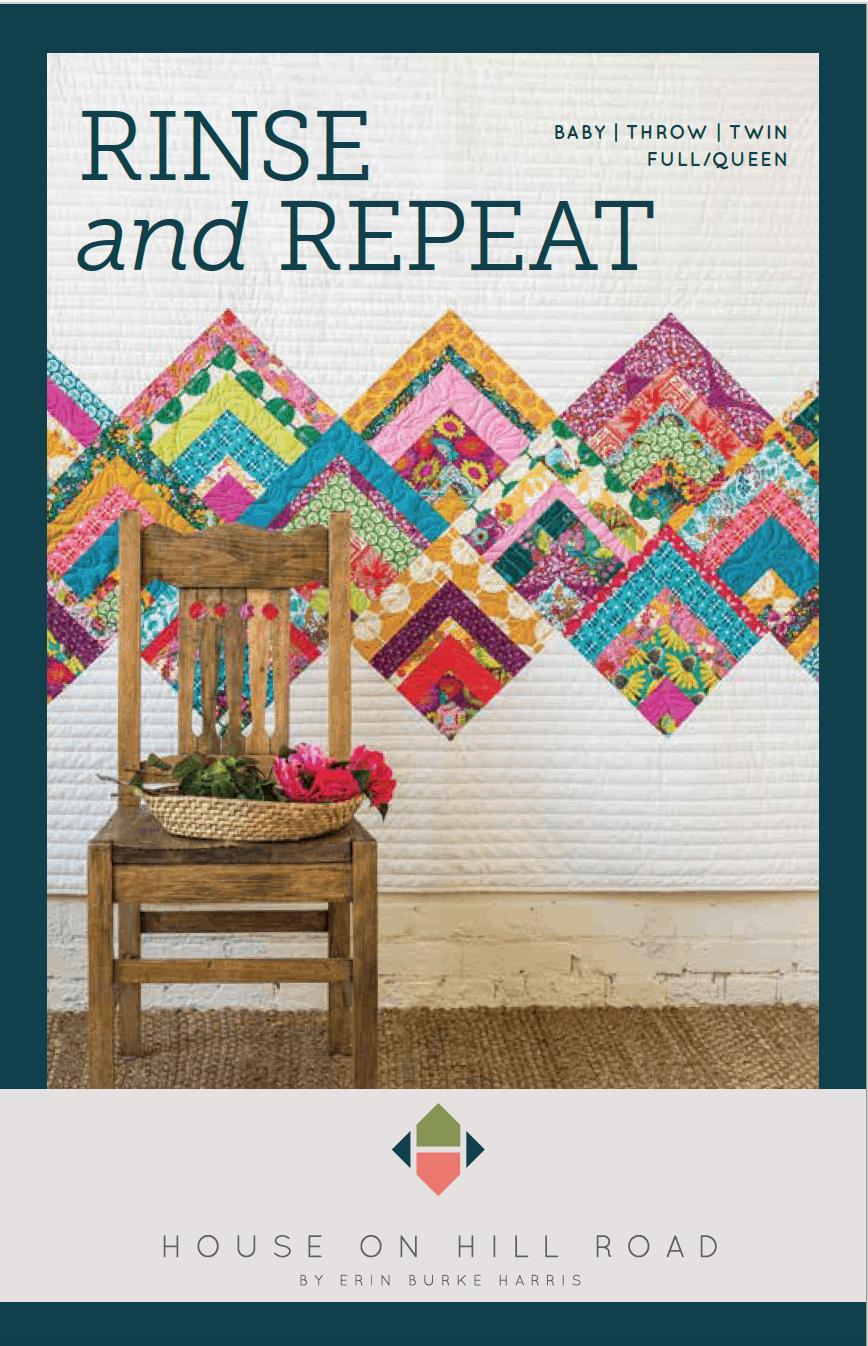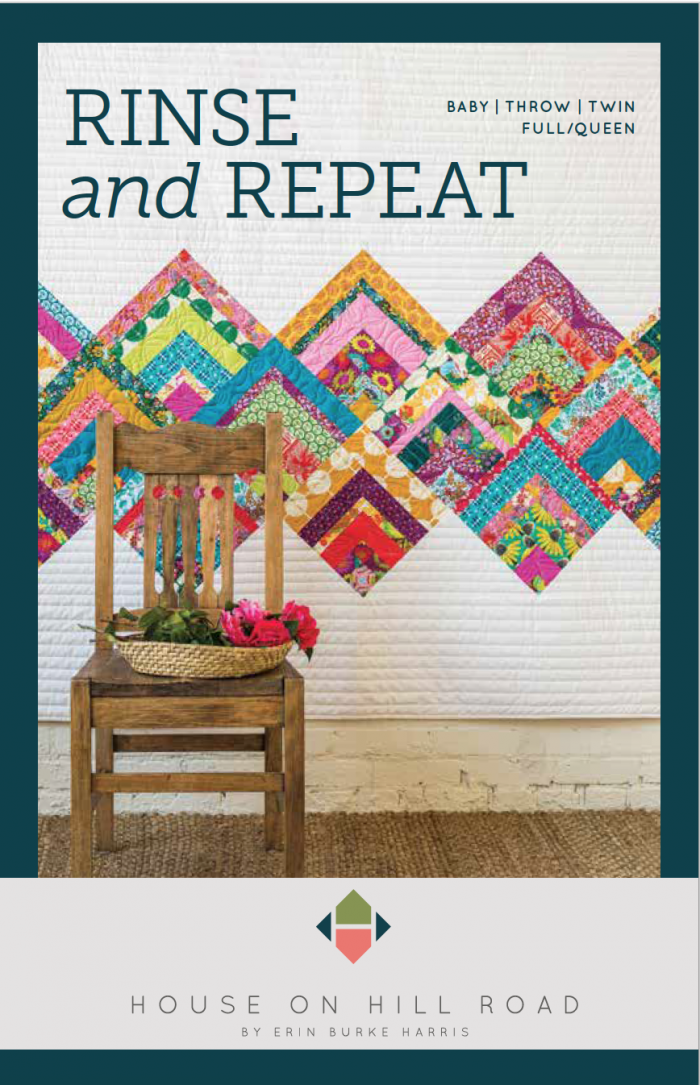 Rinse and Repeat Quilt – House on Hill Road
You know my Liberty quilt I mentioned earlier? Right now, I'm debating between making the checkerboard quilt and this quilt from Erin at House on Hill Road. I love all of the negative space on this quilt. It seems like a pretty quick stitch project too.
8. Summer Sugar Quilt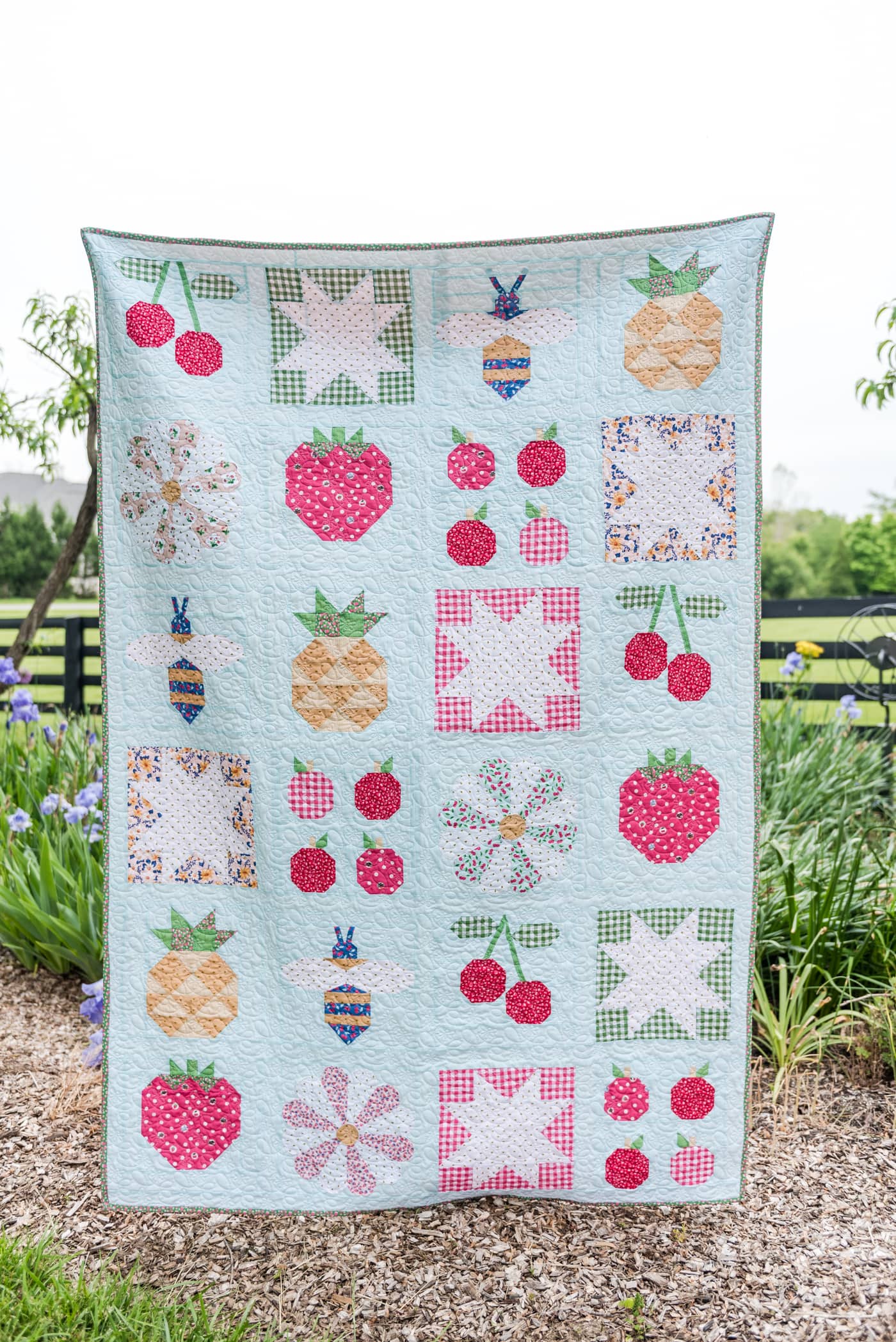 The Summer Sugar Quilt Pattern
Apples and cherries and pineapples, oh my! You can't get more summer than flowers, fruit, and bees! This quilt was part of a previous sew-along; you can still find all of the instructional videos on our YouTube channel.
This quilt is made up of six individual blocks. So you can mix and match them to make a quilt that's uniquely yours. Here is an example of a quilt made up only of the Bee quilt blocks.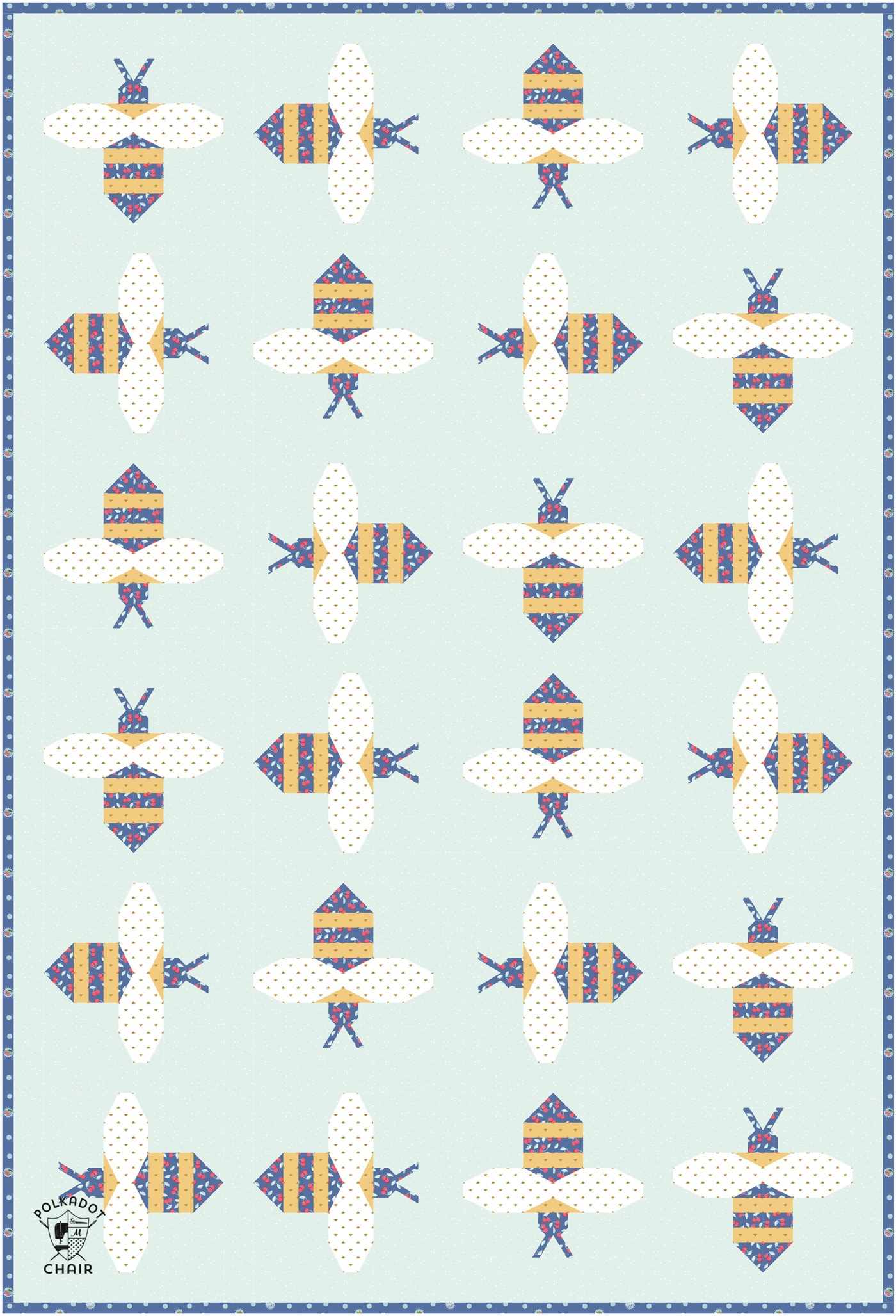 9. Choose Happiness Quilt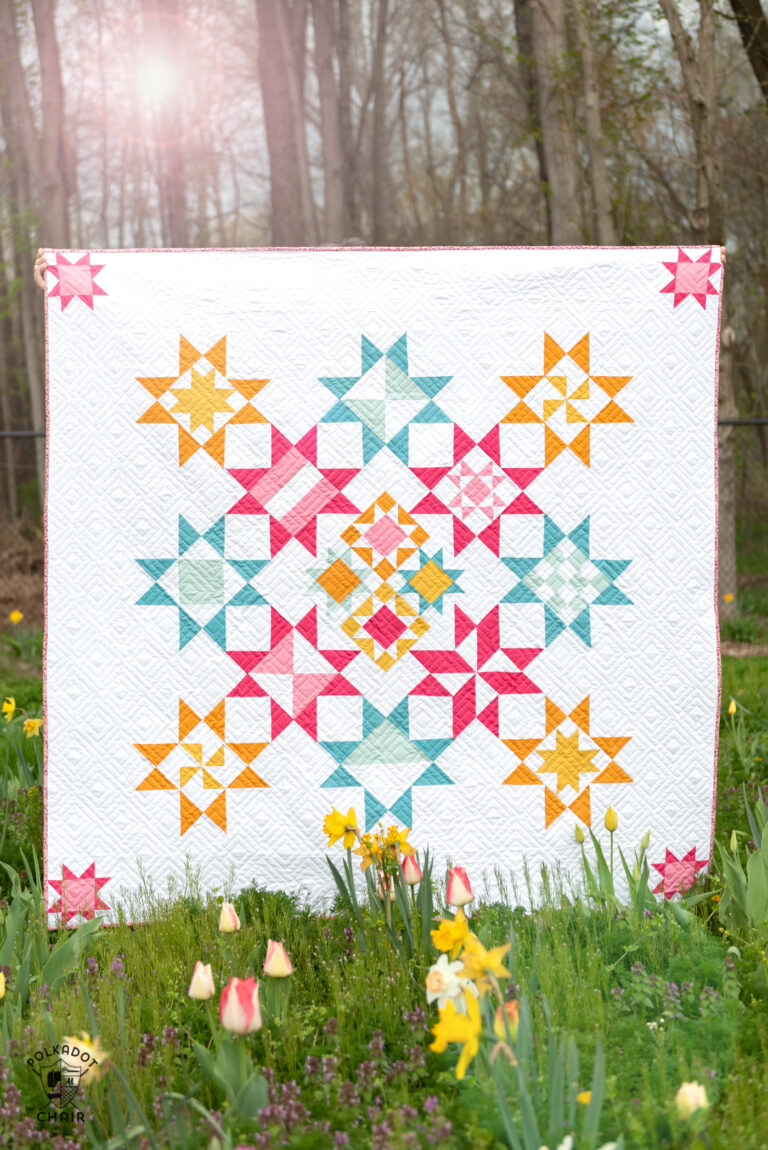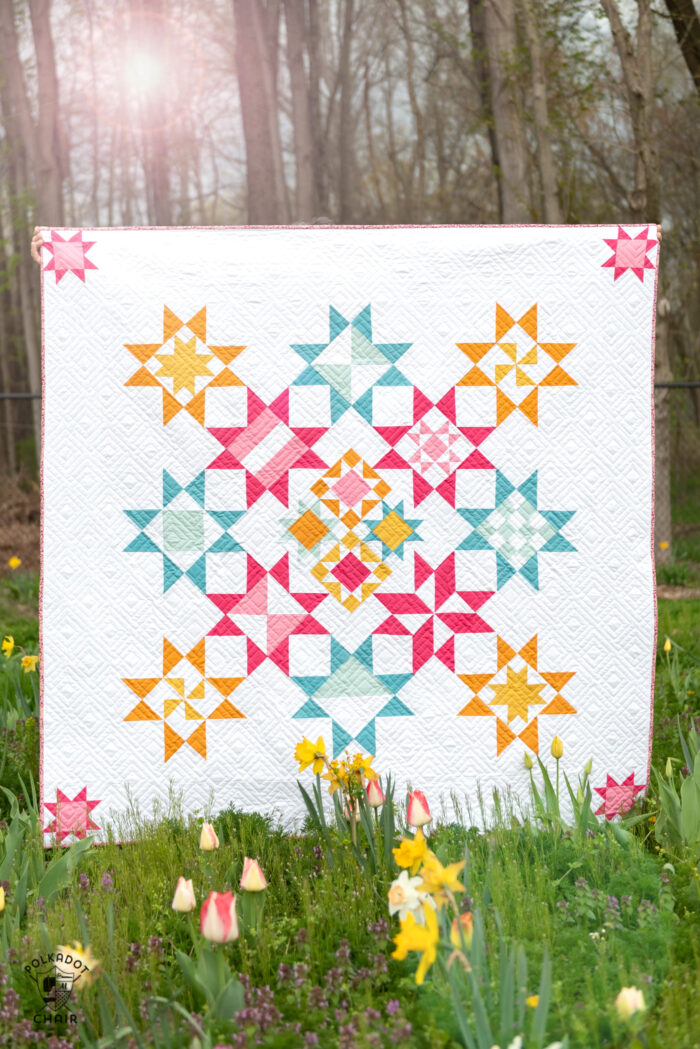 The Choose Happiness Quilt Pattern
This quilt pattern was previously shared as a part of the Polka Dot Chair quilt block of the month program. Now that the year is over, the quilt pattern is available as a stand-alone pattern. The bright colors and modern layout make this a great quilt pattern to create for summer.
10. Summer Pinwheels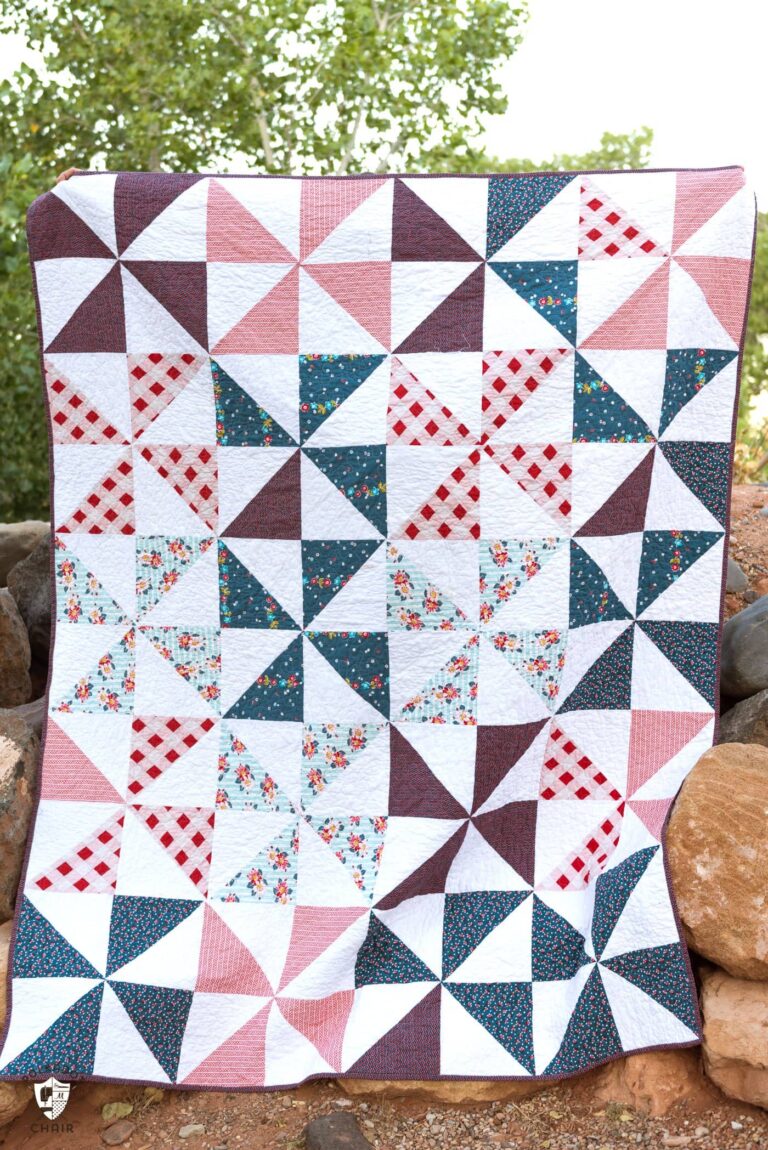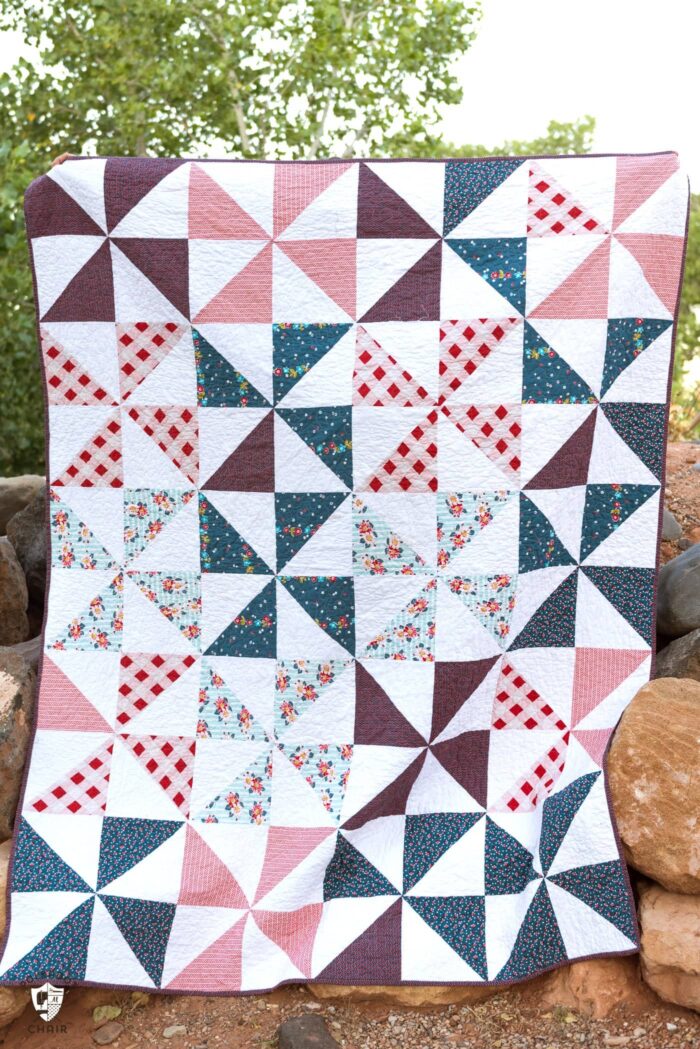 This Summer Pinwheel Quilt is one of my favorites. We hauled it all around Utah with us last summer on our RV Road trip. It's super simple to stitch up; you don't even really need a pattern!
11. Let's Stay Home Quilt Pattern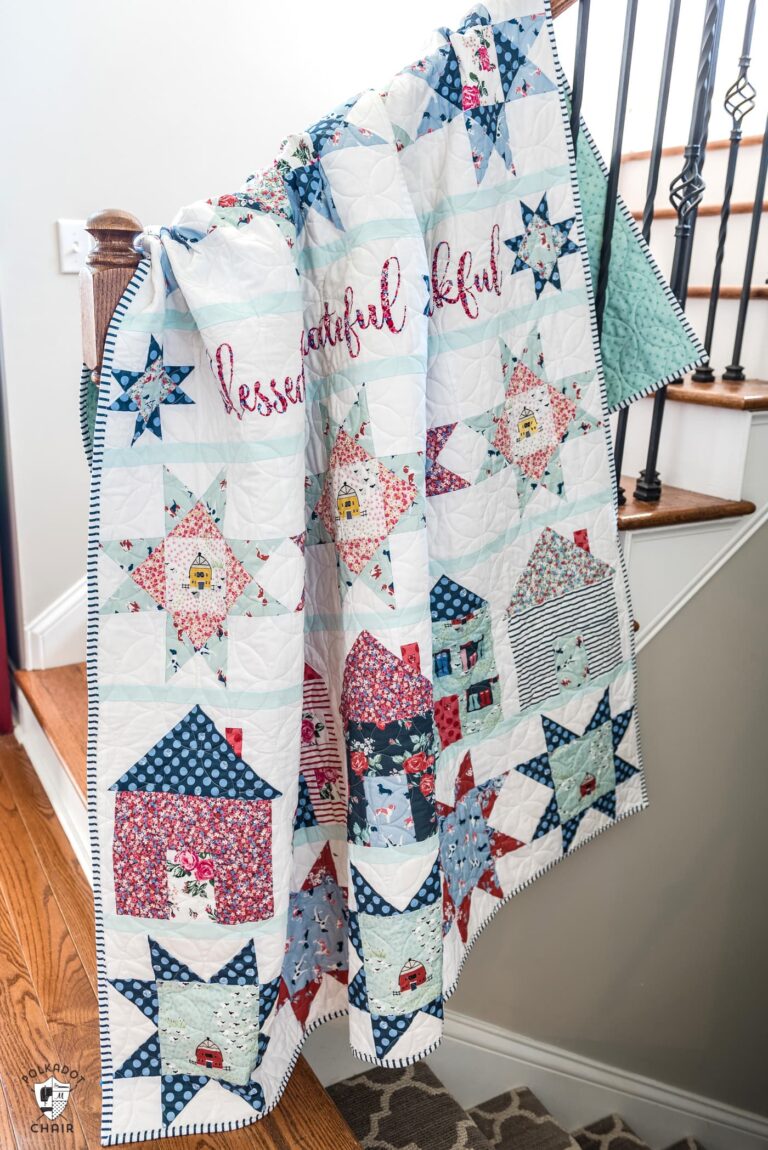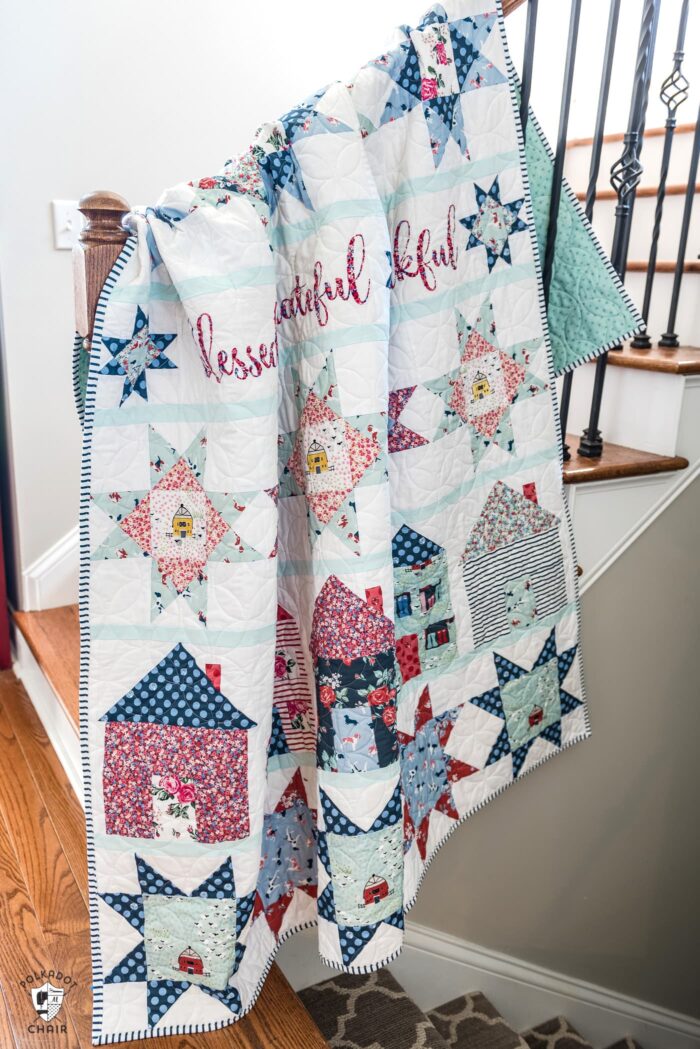 The Let's Stay Home Quilt Pattern
The Let's Stay Home quilt pattern features rows of Sawtooth & Ohio Star blocks interspersed with rows of House Quilt blocks.
A Few Additional Summer Quilt Patterns
If you don't like one of the 11 quilts above, here are a few additional patterns that are perfect to sew in summer!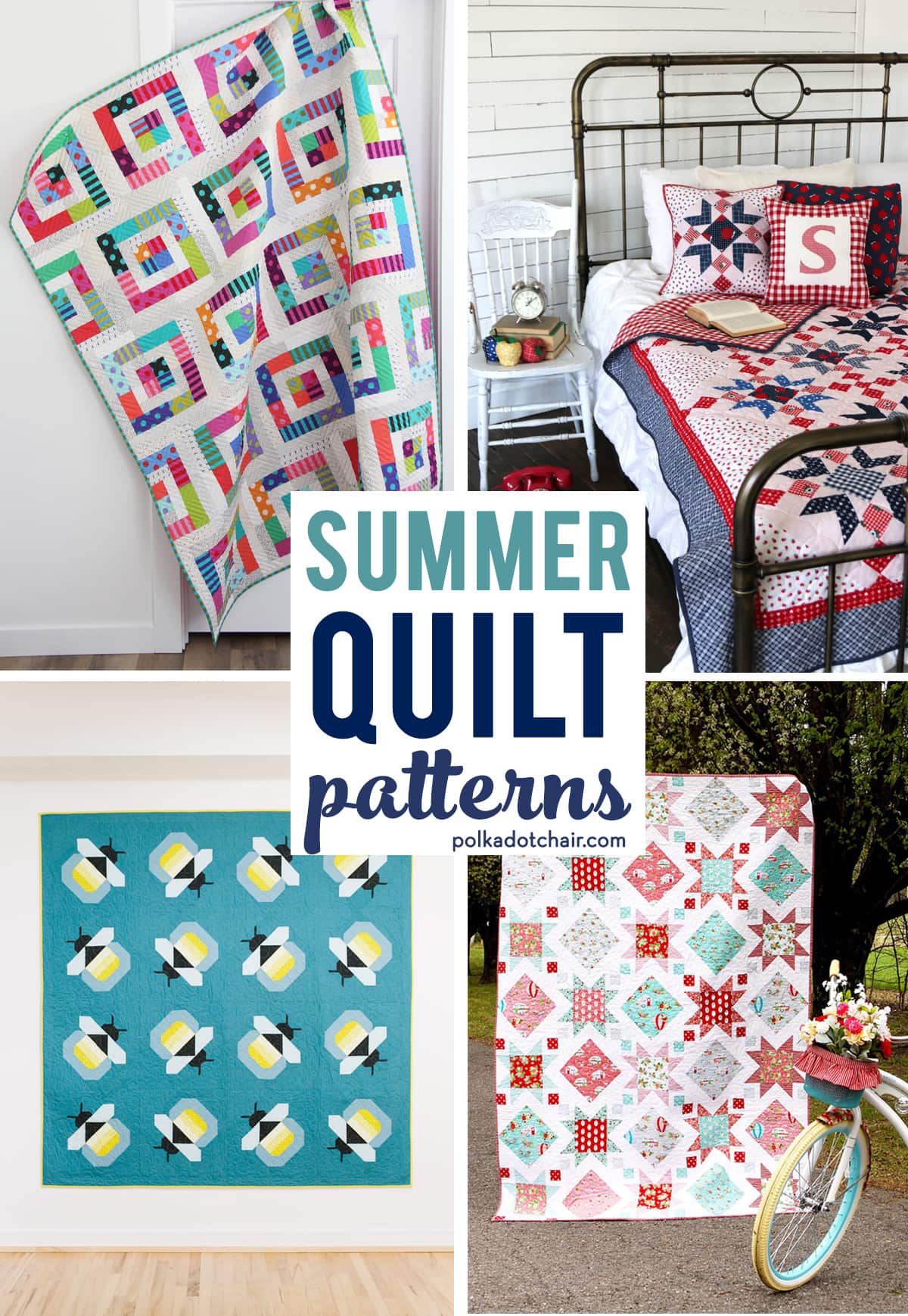 Clockwise from top to bottom:
3- Firefly by Pen & Paper Patterns
4- Stars and Windows by Bev McCullough
You May Also Like
Summer Dress Patterns for Girls
Zinnia Zebra Quilt and Pillow Pattern
This post has been updated from a previous version.