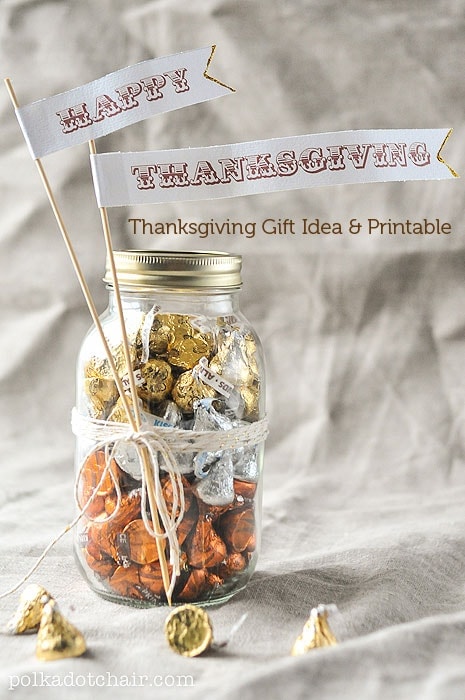 Today I want to share with you this very simple Thanksgiving Gift Idea and Free Printable!   A few years ago a friend of our brought us treats for Thanksgiving, I thought it was such a nice gesture. What a great way to show your friends that you are grateful for them at this time of year.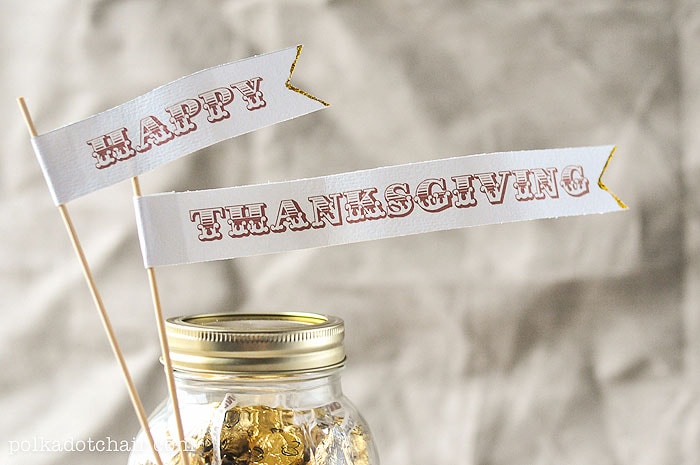 I came up with this idea for a simple Mason jar filled with candy and designed a printable to go with it.
All you need to do is download the printable (you can find it here) and print it out on your computer. For best results use textured card stock (or regular card stock but not printer paper).
Then cut out the flags and tape them around a bamboo skewer to make a flag.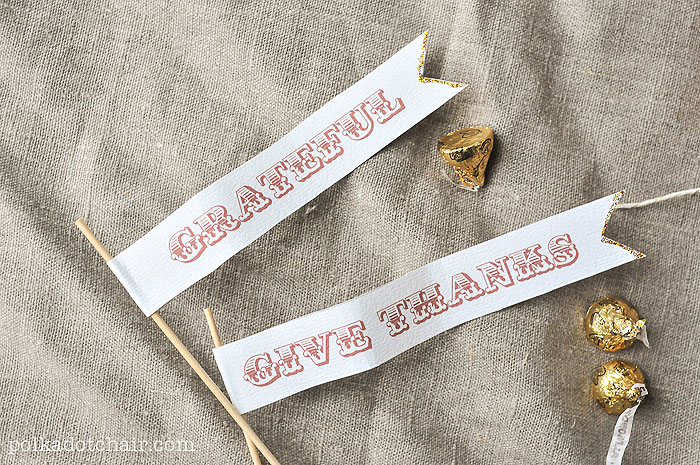 The printable includes all 4 flags. To package up the treats I simply tied the flags around Mason Jar with twine. I did use a bit of hot glue to hold the skewers in place.
Easy!
Connect with me: