This post was created in partnership with #Snapfish. All opinions are my own. #SnapfishBloggers
All month long I'm sharing ideas for simple Holiday gifts for family and friends. I'll be posting ideas for gifts that you can sew, bake, make or buy.  Some will be quick, and others will be well worth the extra time involved. Today I'm sharing with you an idea that would be perfect for far away family and friends or members of your immediate family… a DIY Favorite Places Photo Calendar.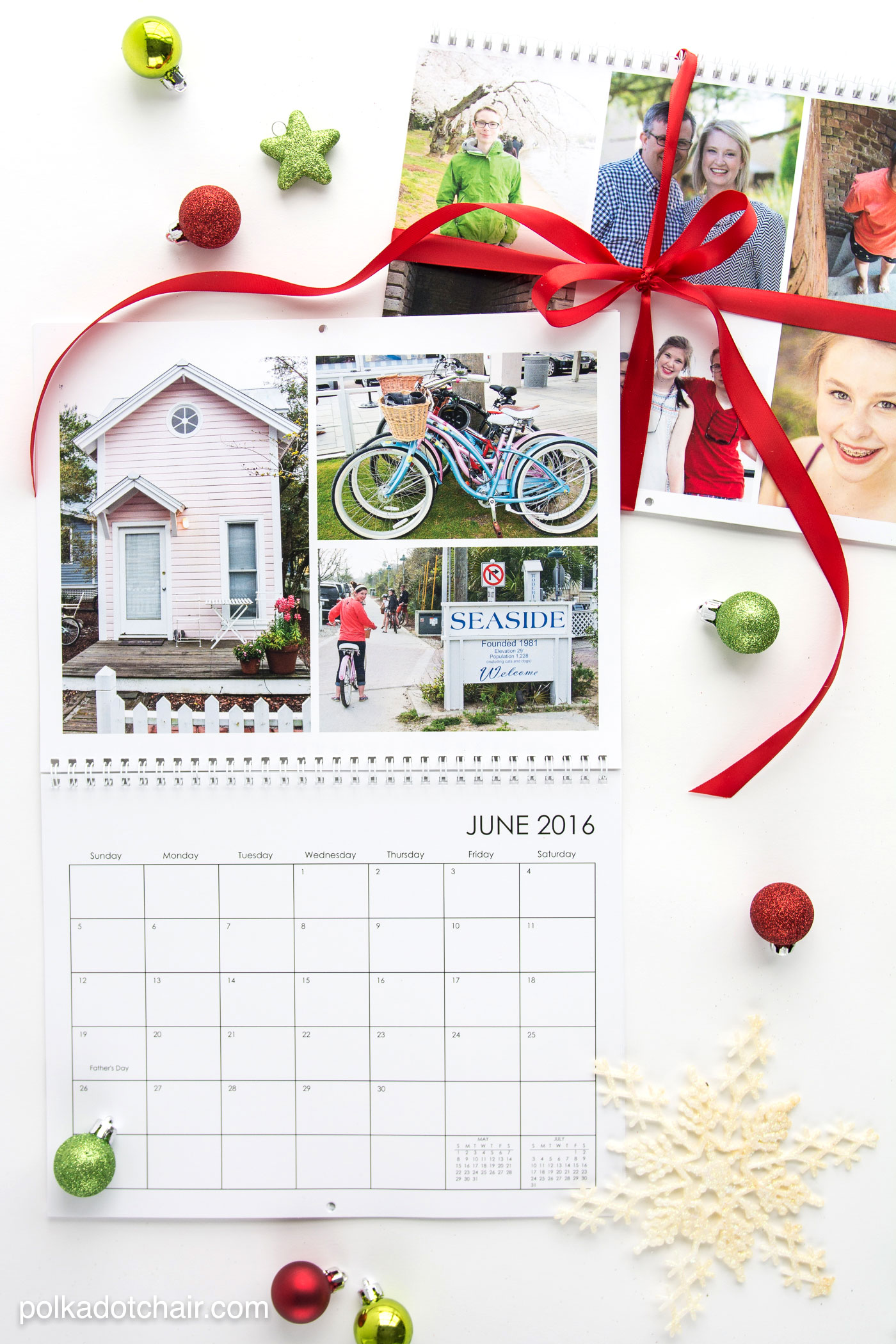 Let me tell you something. We take a LOT of pictures. Actually we took a lot of pictures before we had cameras on our phones, and now that we have that the photos have multiplied ten fold.  Does anyone remember using film ??  You'd shoot away on your camera and just HOPE that your photos would be beautiful…Then you'd send off your film to be developed and wait. I still remember the thrill of opening that envelope and getting the first glimpse of my finished photos.   Even though I now shoot 100% digital photos I still LOVE that thrill that comes from opening freshly printed photographs.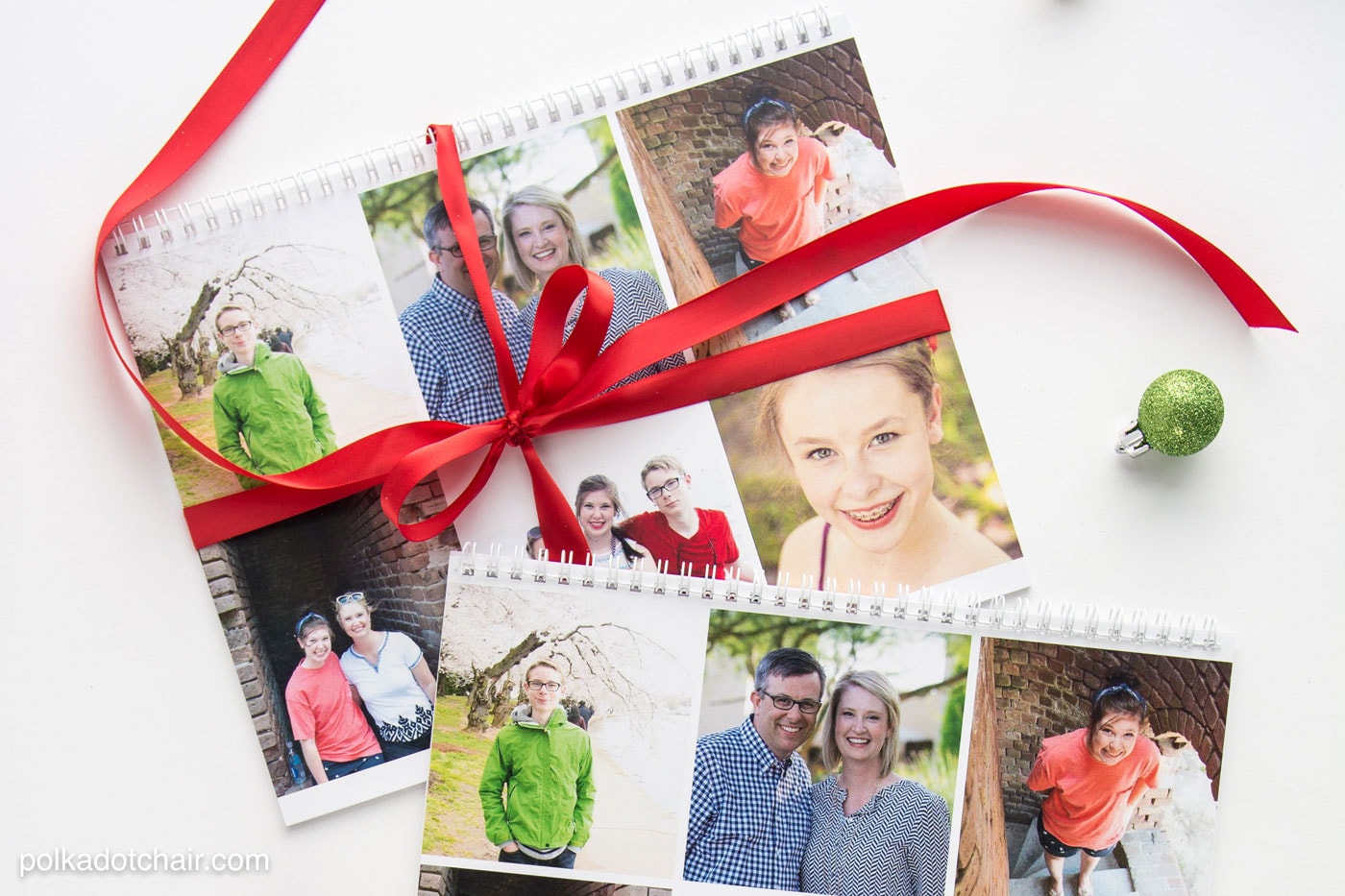 I've said it before and I'll mention it again… get your photos OFF your phones and computers and onto tangible items. Things like printed photos, mugs, photo books and calendars.  We don't know where technology will be in 10 or 15 years, what if you can't get to your pictures?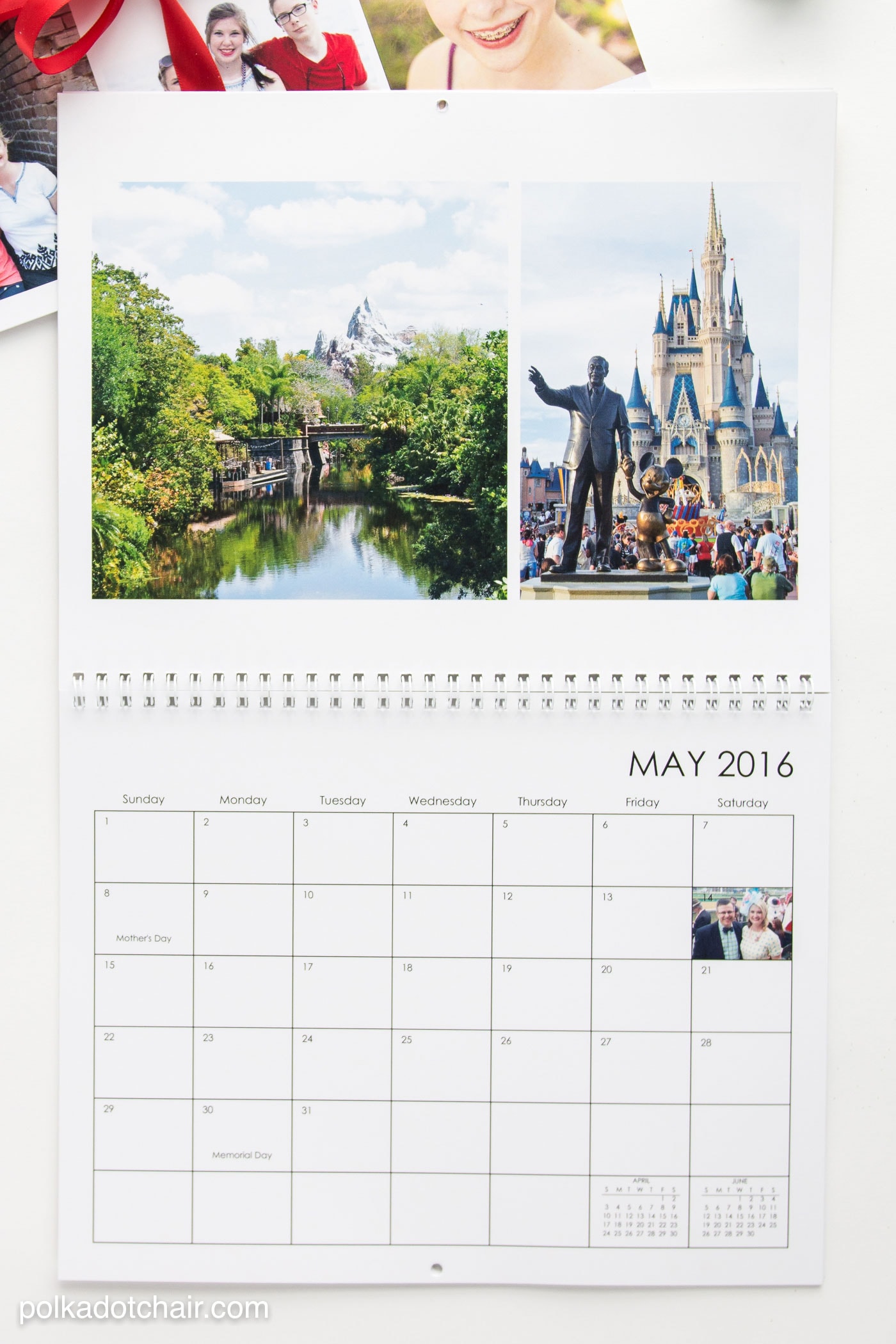 With all of the photos our family takes, I get stuck sometimes knowing what to do with all of them. I'm an avid scrapbooker but admit to not being "caught up" (or even caring if I ever am)…. I've discovered over the years that it's fun to find other ways to capture our families memories besides just chronological photo albums or scrapbooks.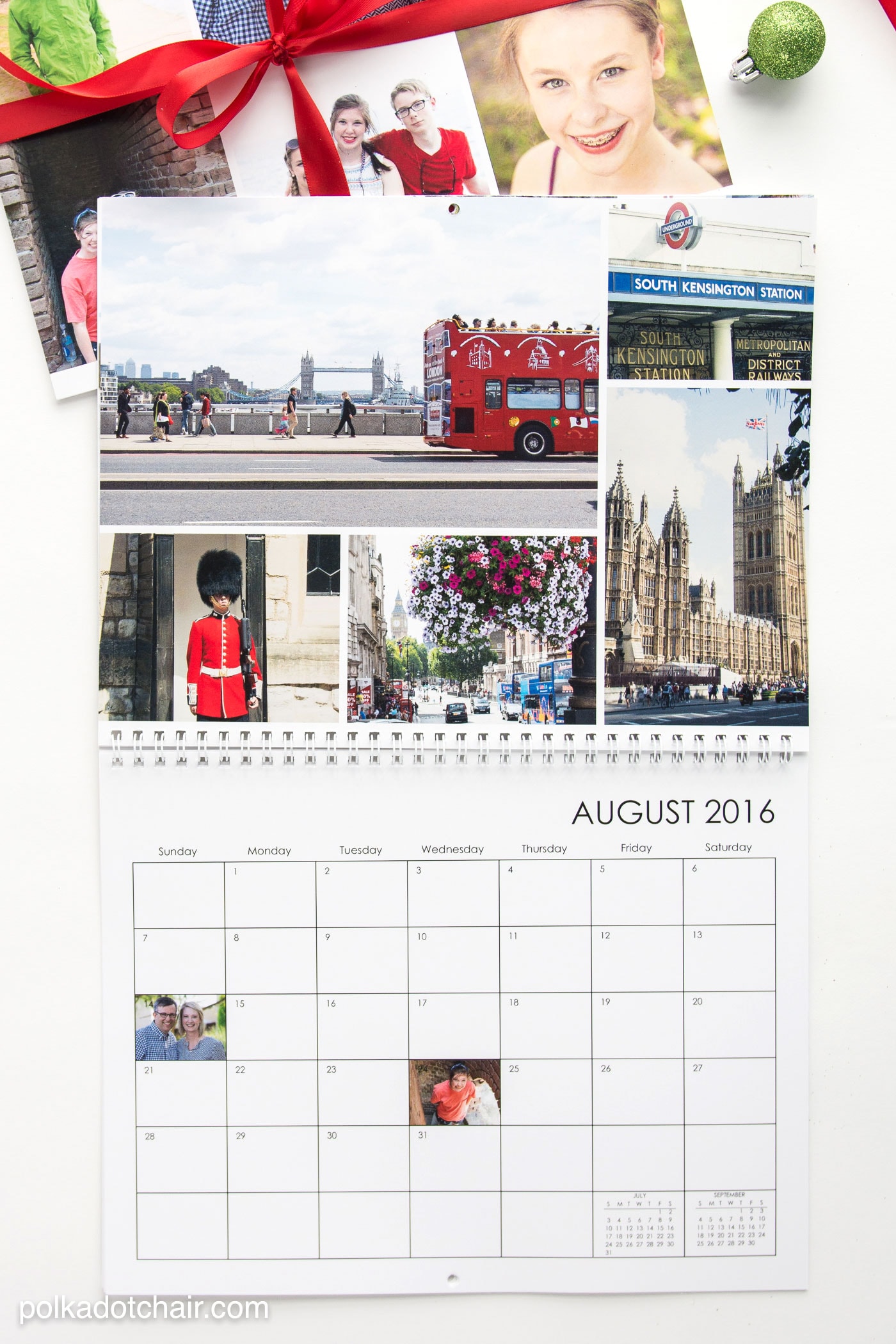 This year I decided to make a calendar of all of our "favorite places". When I first had the notion of making a photo calendar I thought about the process to literally… I thought that I need to find photos we took in January for the January page, February for February etc…. Narrowing down the photos was getting overwhelming.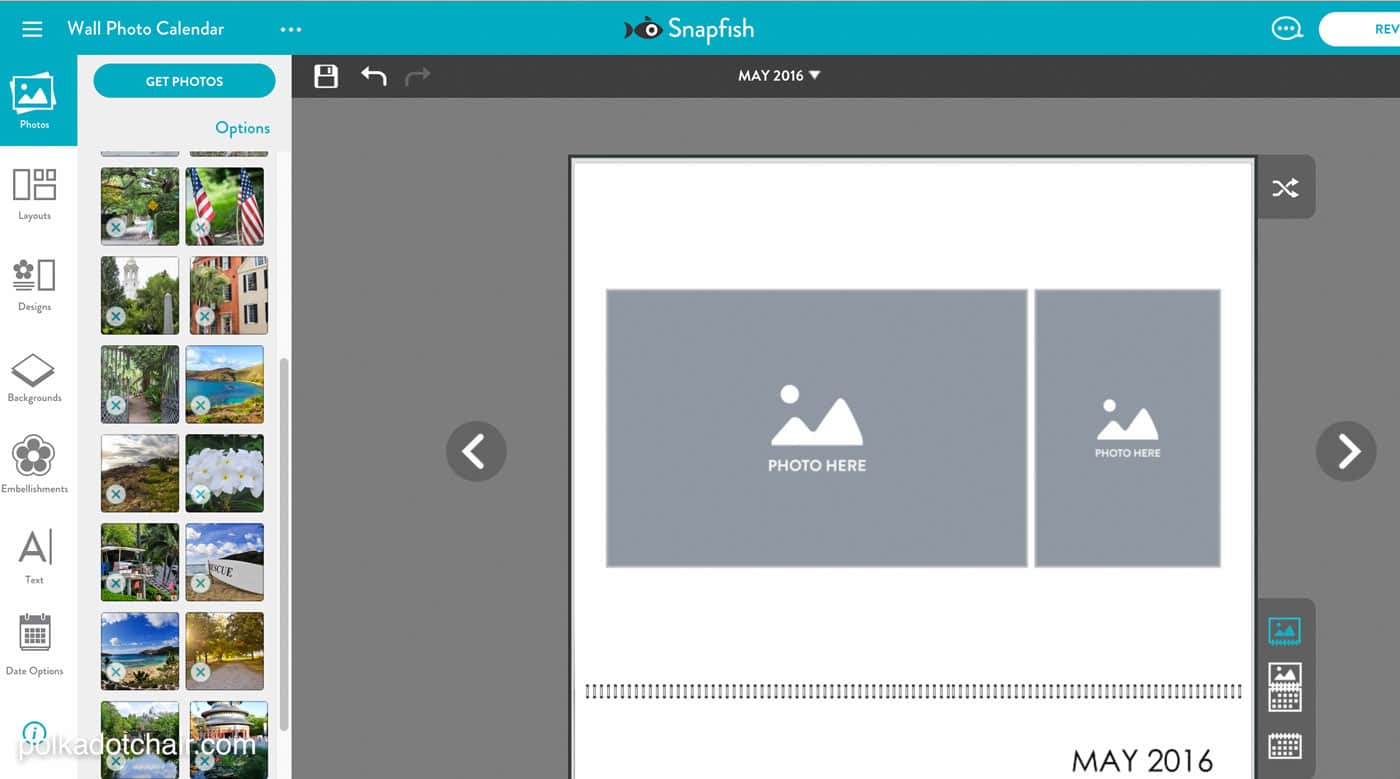 After realizing that my first plan needed to be simpler, I thought I'd try something different.  I listed on a piece of paper 12 of our favorite places to go then found a few of my favorite shots of each place.
I then uploaded them to Snapfish and was able to quickly create a calendar. I spent a few minutes "poking around" and realized there were loads of ways to customize the calendar just for our family….. A few of the things I found.
Uploading the photos was crazy easy (you can even upload directly from IG and Facebook)
You can pick a layout that you love. I used a simple layout but there are several really beautifully designed ones in the program to pick from. They are in template form so you just drag and drop your photos.
If you don't want to only use photos there are stickers and embellishments in several different themes to pick from.
You don't have to start on January 1st, you can begin the calendar any time during the year! Which makes it a great birthday gift.
I love that I was also able to include photos on the days in the calendar too, I added a photo of each family member to their birthday. You can also add text to commemorate special days.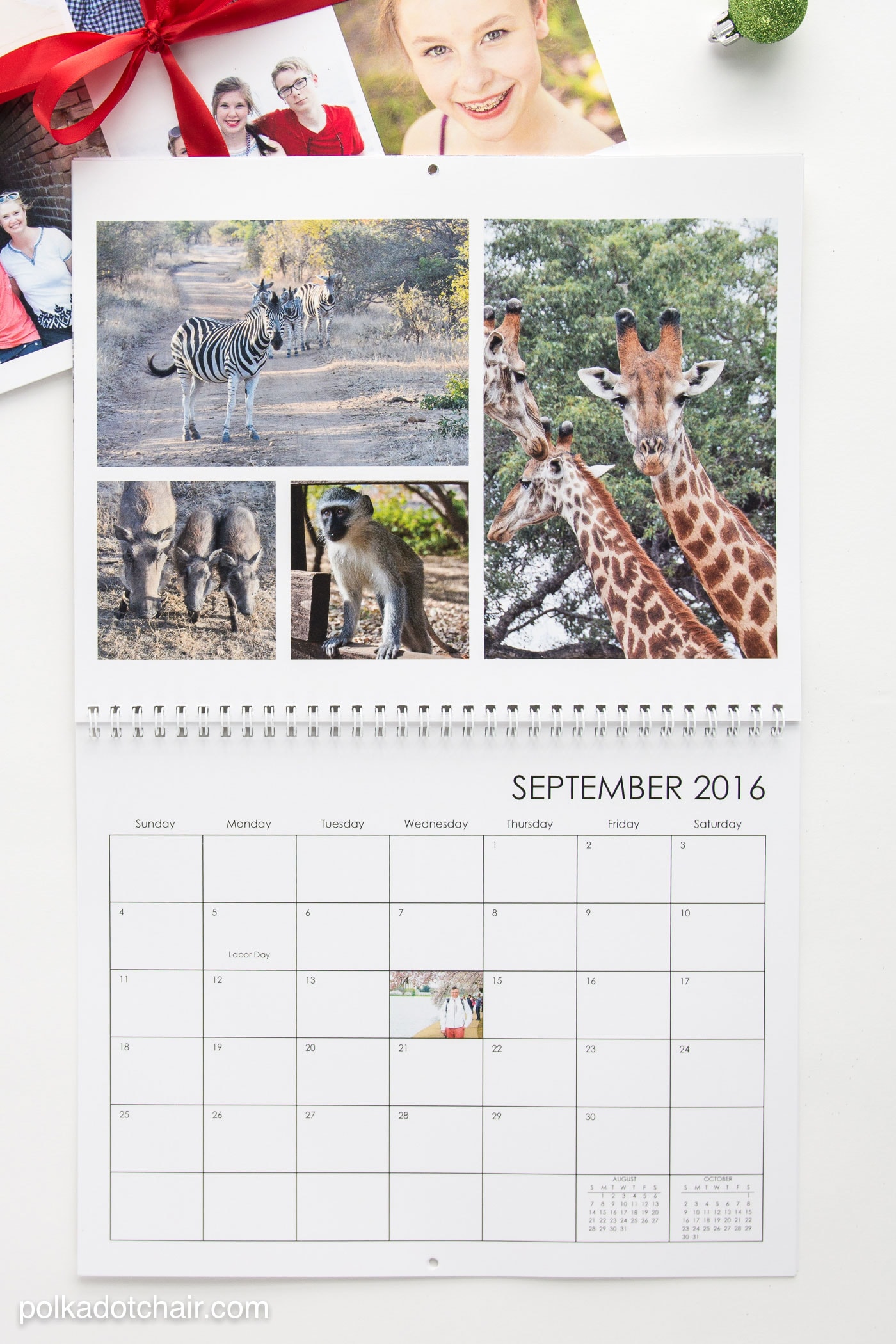 I ended up printing 3 calendars… one for my husband to take to work, one for our home, and one for our daughter who is away at college.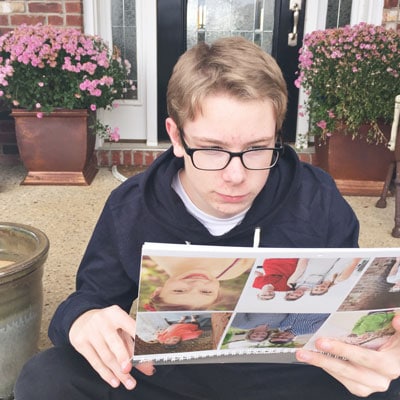 The calendars arrived a few weeks ago and my kids have loved looking through them and picking out their favorite month…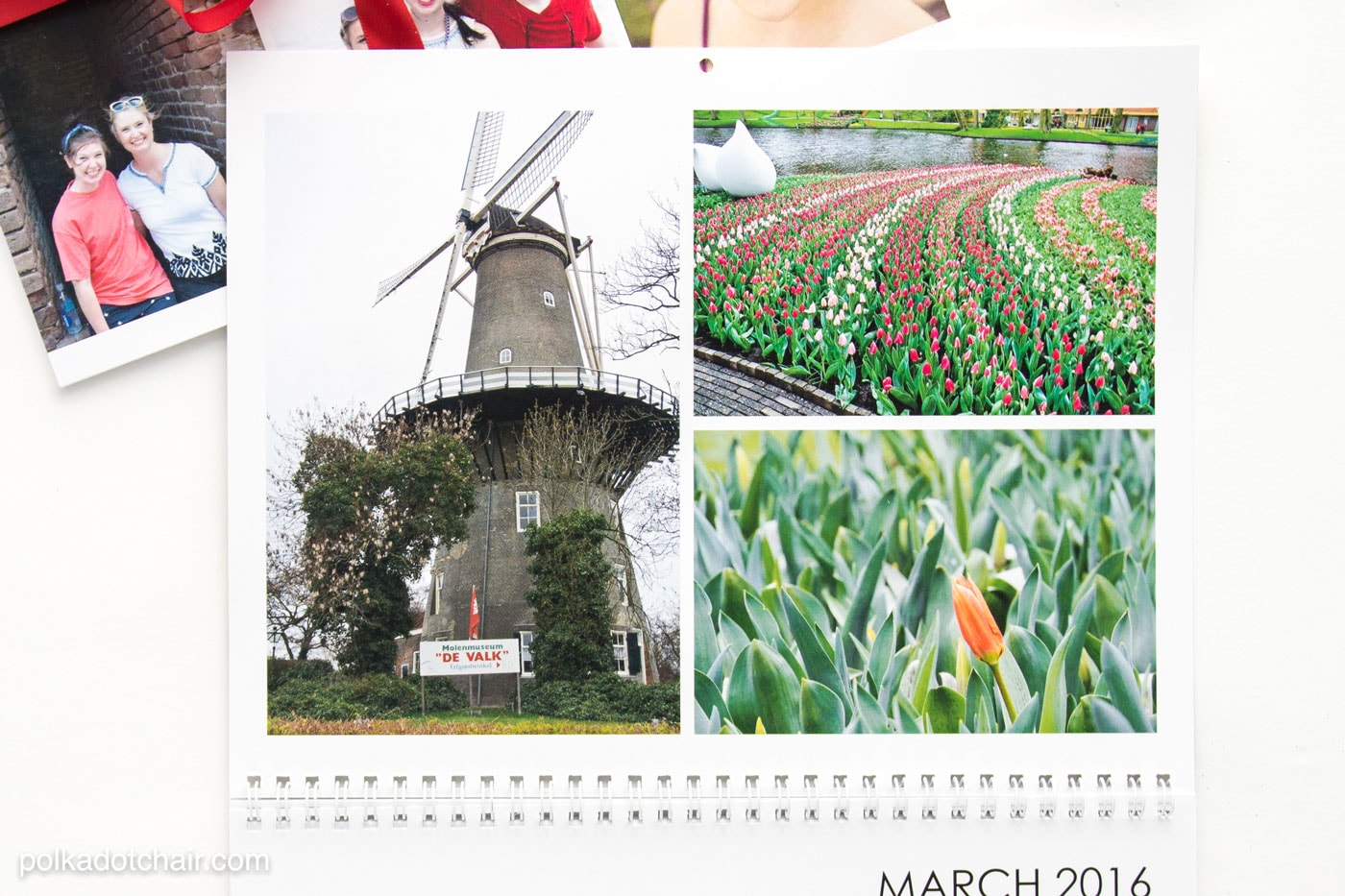 Guess what??  To help you out a bit Snapfish is offering one reader a $50 Gift Certificate to their store!   Perfect timing with the Holidays just around the corner!

To enter simply use the Rafflecopter Widget below.
For even more ways to win and loads of great ideas Join Snapfish Superfans!
a Rafflecopter giveaway