Last week I braved the humidity ridden, 90+ degree weather that is a Kentucky summer to tour a local Home Show.  Armed with my camera I snapped dozens of photos of the beautiful homes.
It was held in Norton Commons, a planned development community in Louisville, Kentucky.  The neighborhood was designed as a live, work & play community. Lots of walking paths, green space and amazing architecture.
Today I'm sharing with you my top 10 favorite decorating ideas from this year's Homearama. (visit link for more info on builders or decorators)  *note: not the best photos I've ever taken, but I was dodging people and trying to snap quickly with less than ideal lighting inside the homes.
ONE: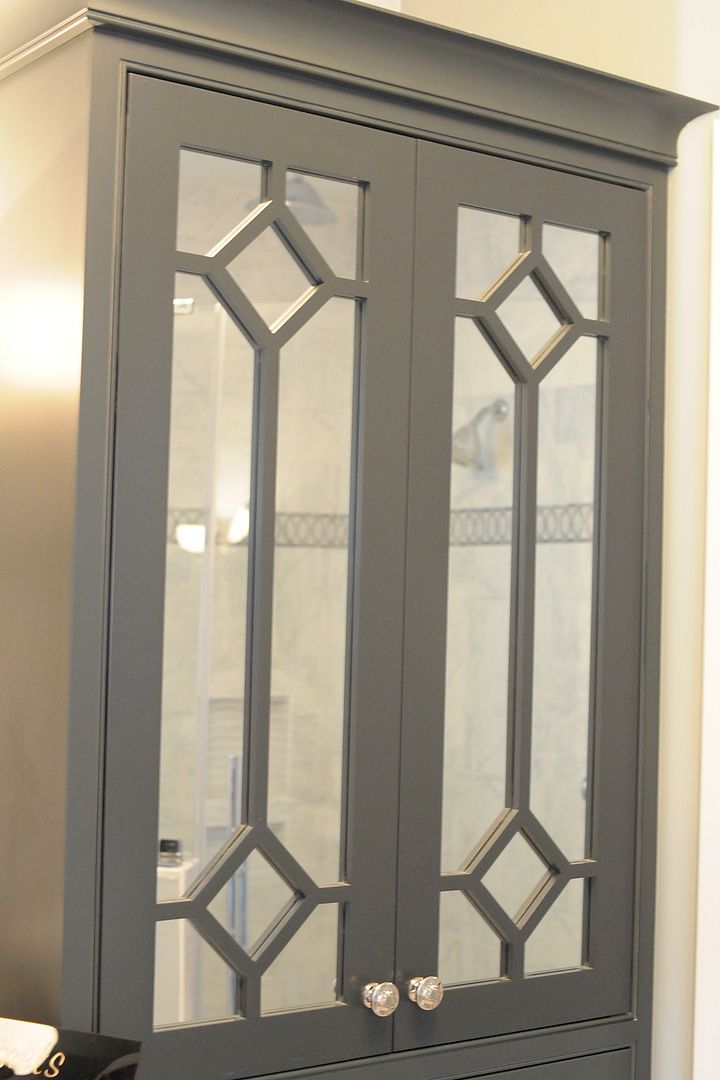 I love the look of a glass cabinet door, but not always the mess behind the door. I loved the idea of using mirror instead of glass to get a similar look without the fear of your messy cupboards showing.
I loved this display of cowboy hats. I might to do a similar arrangement with my collection Derby Hats.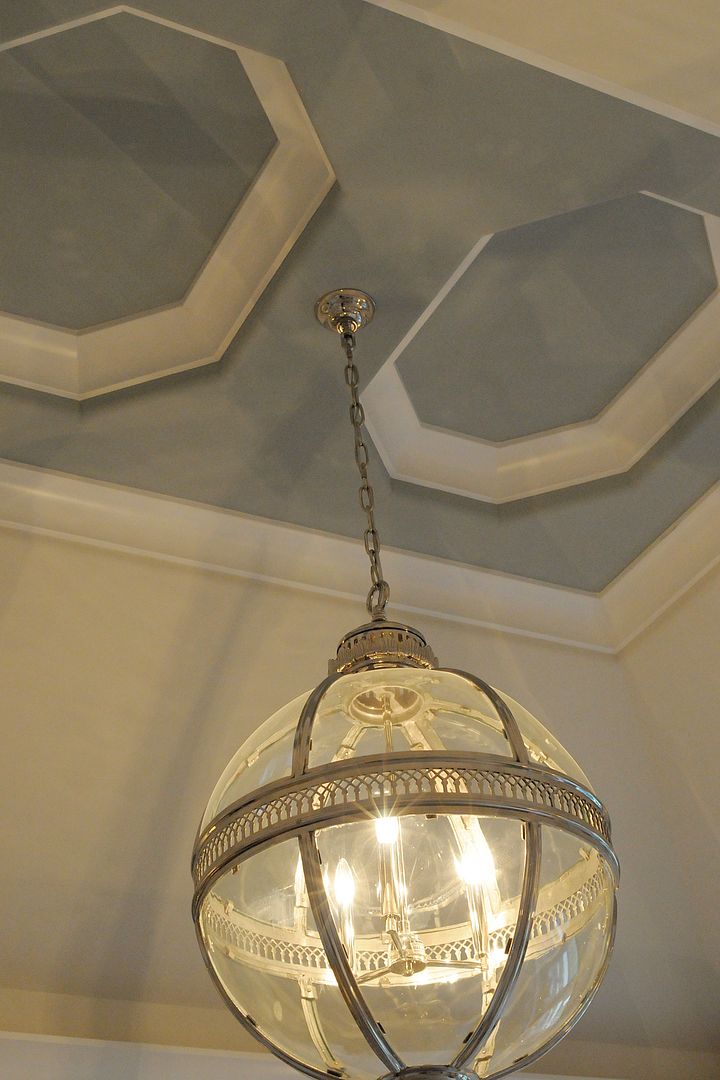 Contrasting color on the ceiling
Lots of trayed ceilings this year and lots and lots of blue.  I loved how these two homes highlighted the beautiful molding with a contrasting color on the ceiling.
FOUR:
This home had a HUGE porch, the builders instead of screening it in (or leaving it open), added banister to ceiling shutters. Great to let in the light or have privacy, whichever you needed.
FIVE:
Painted Distressed Fireplace Mantle
I love how this mantel was painted a color separate from the trim in the house.  I asked the builder and he said the mantel was new, then painted and distressed to make it LOOK reclaimed.  Might have to try this at home… (if I'm brave enough!)
SIX:
I love how this builder used corbels and a board to build a shelf above a window.  They then used it to display some of the homeowners collectibles. Such a nice alternative to drapes. Must try.
SEVEN:
Identical sofas placed back to back
The outdoor space for this home was gorgeous.  The designer used 2 identical sofas placed back to back to create two separate yet still connected seating areas.
EIGHT:
I love how this builder used a board and brackets to create a bar in what was otherwise not a very large space.
NINE:
I wish I had my wide angle lens to show you this entire bedroom. Very British… very preppy and cute. I loved how the designer framed a flag… great idea!
TEN:
This is nothing "new" in blog land, but I thought this particular lamp was very well done. I also love the framed necklace in the upper corner.. another must do!!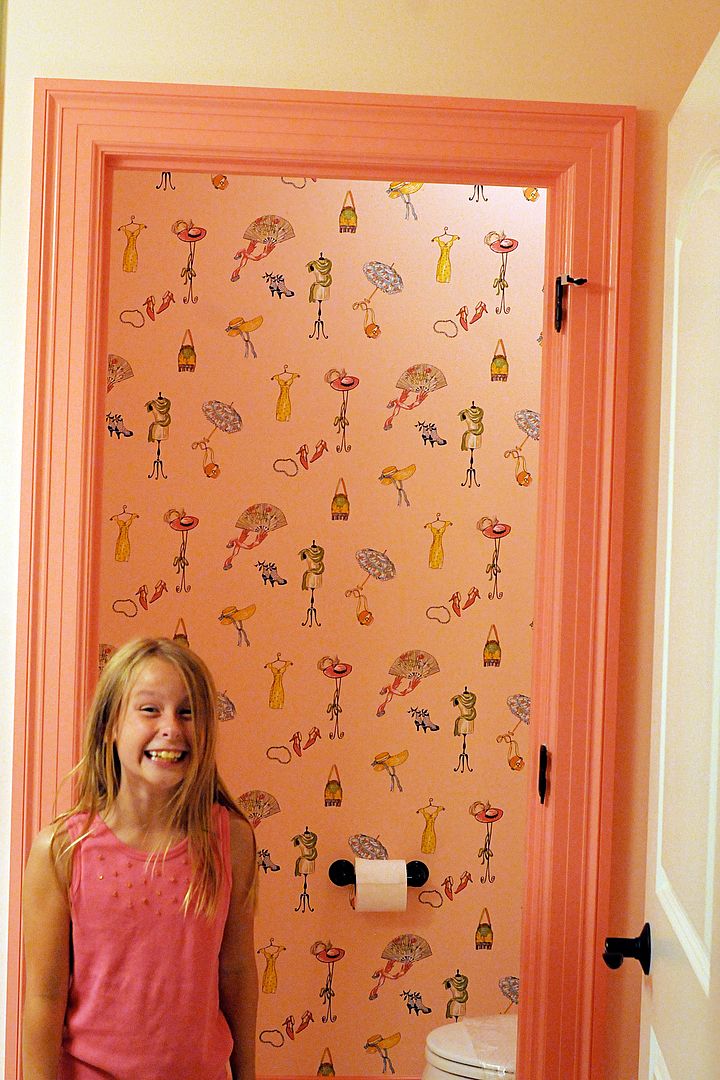 And as a parting shot- my daughter LOVED this pink bathroom—- can you tell?
**note: all photos taken with permission. I was not compensated to write this post. Obviously these are not my ideas, you can visit the homearama website to learn more about the wonderful builders and decorators featured this year.