Add a bit of whimsy to your Halloween Porch decorations this year with these Floating Witch Hat luminaries! They even light up, making them a fun and only slightly eerie Halloween decorating idea.
If you like this project, you might also like these DIY Halloween Porch Decorating Ideas!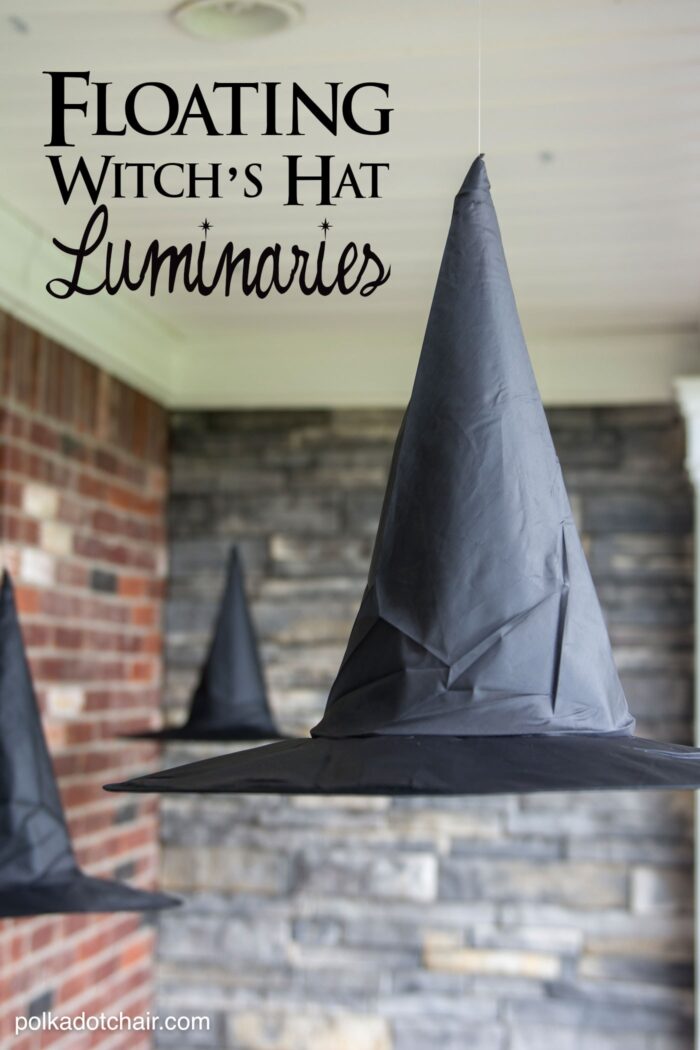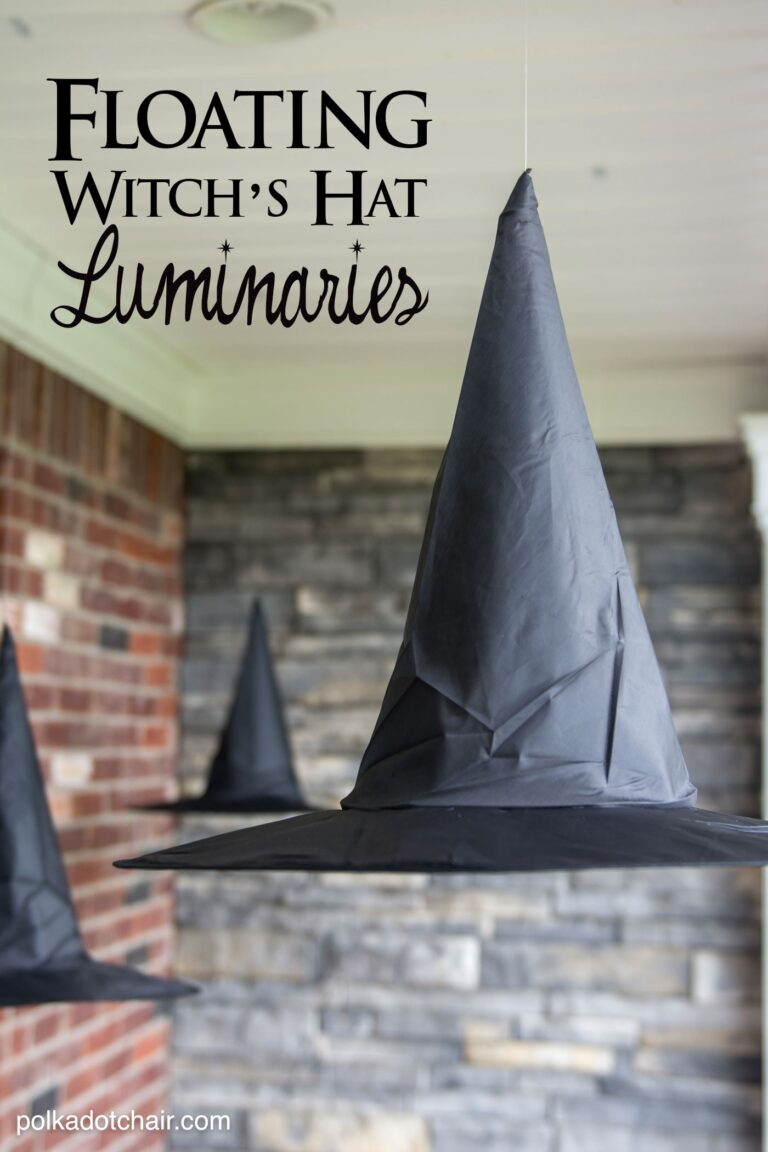 (FYI: Images from this site are copyrighted. DO NOT use them without permission.)
Table of Contents
Halloween Porch Decorating Idea: How to Make DIY Floating Witches Hats
Video Instructions
We've made a short video of the process to hang the hats on your porch. We used LED light pucks for the video. You can watch it playing on this page or view it on our YouTube channel.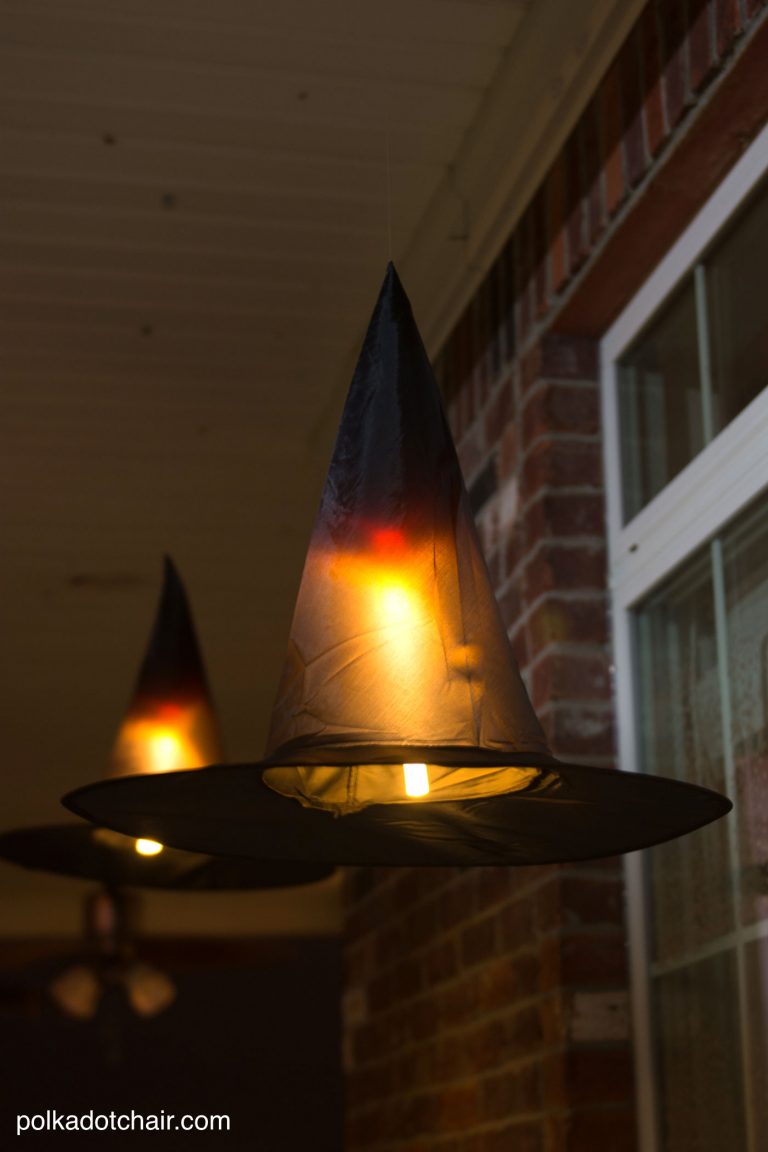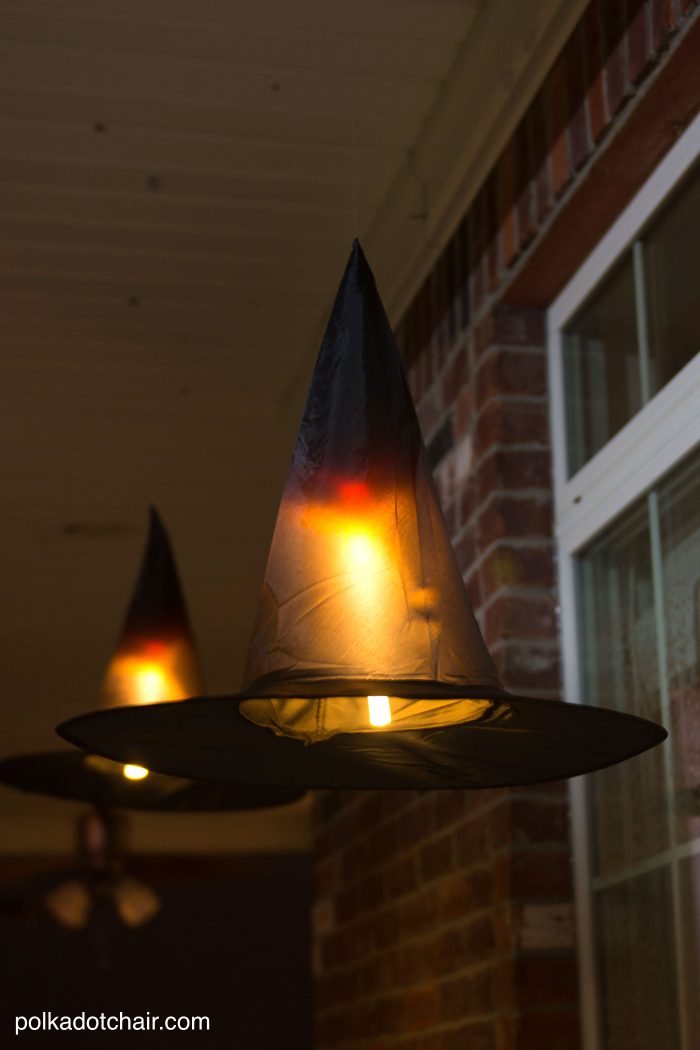 This post has been updated from a previous version to include all of the wonderful tips and tricks shared by readers who have made these Hanging Witches Hats.
Our front porch has a section that is long and narrow. It's not quite wide enough for furniture, but I still love to decorate it. Last Christmas, I hung giant stars from the ceiling of that section of the porch- (see the stars hung at Christmastime)
It always made me smile a little bit when I'd drive by at night and find them lit up.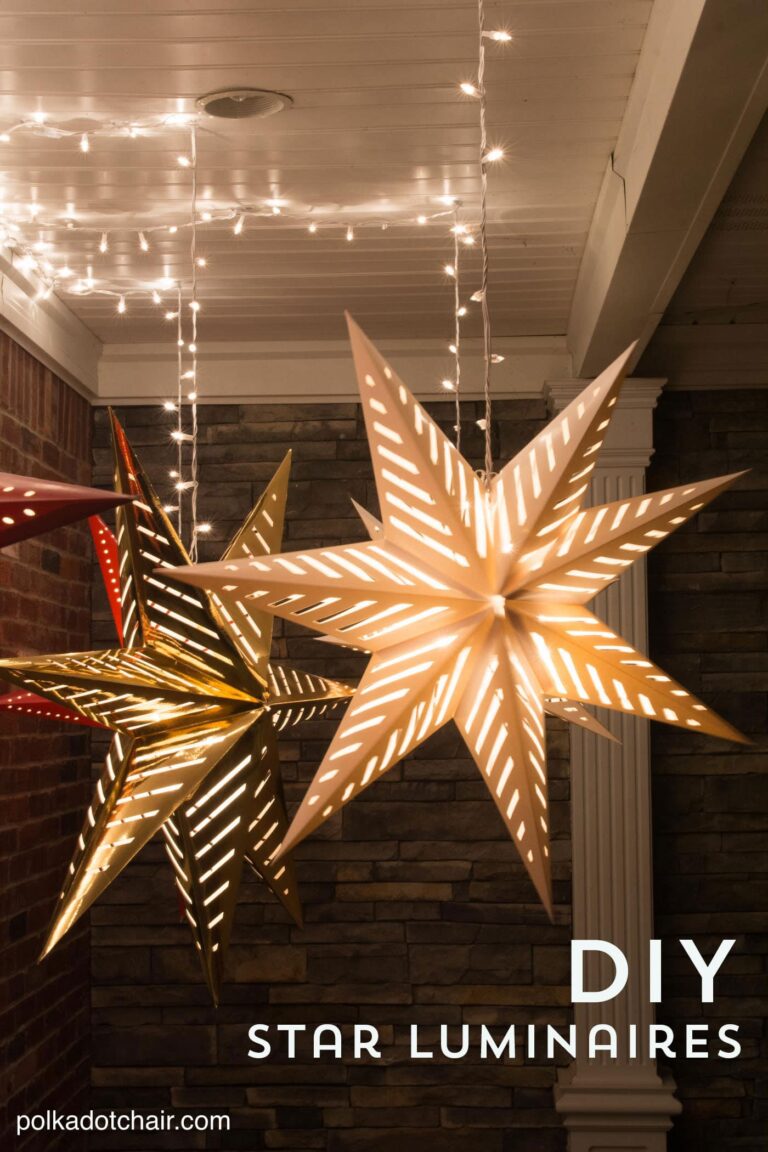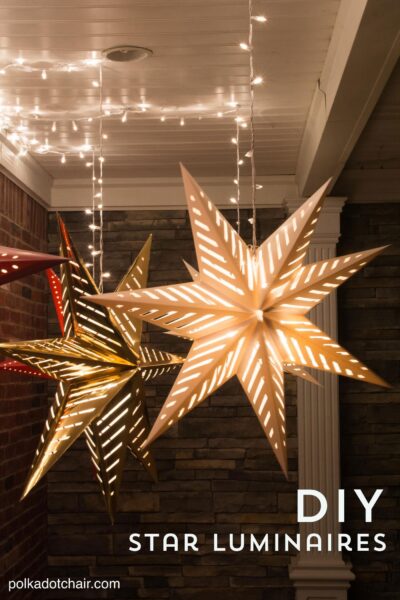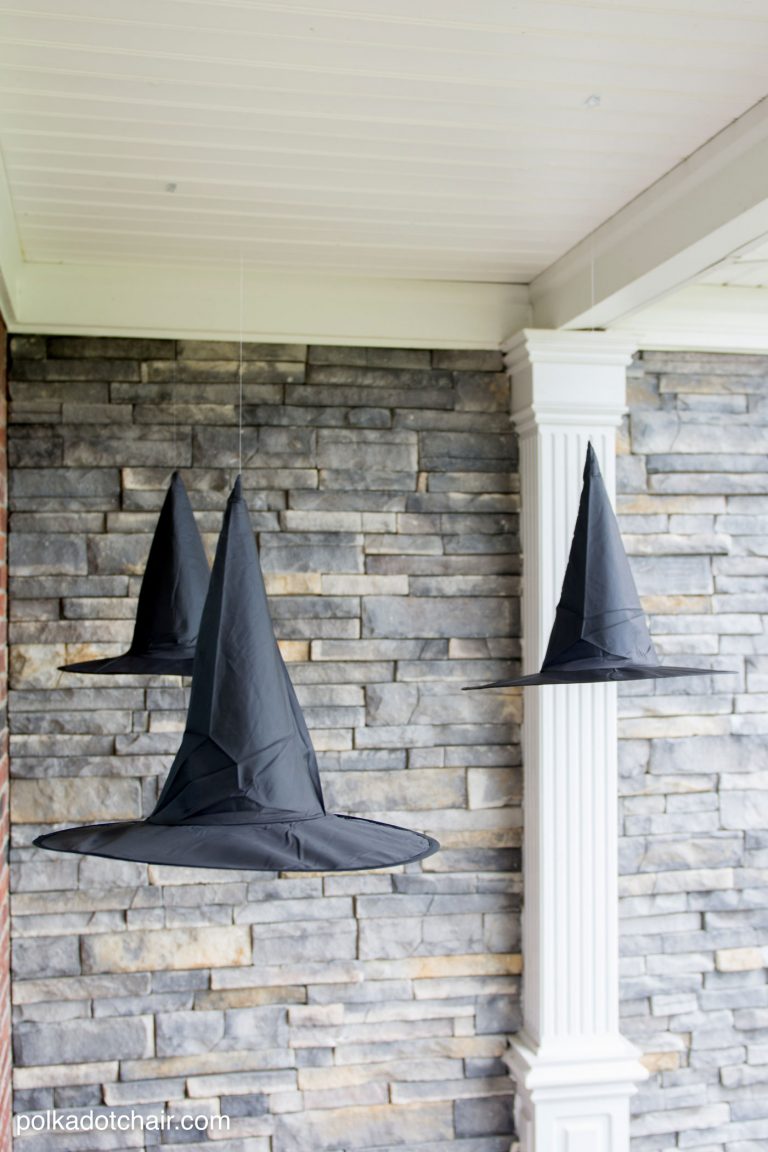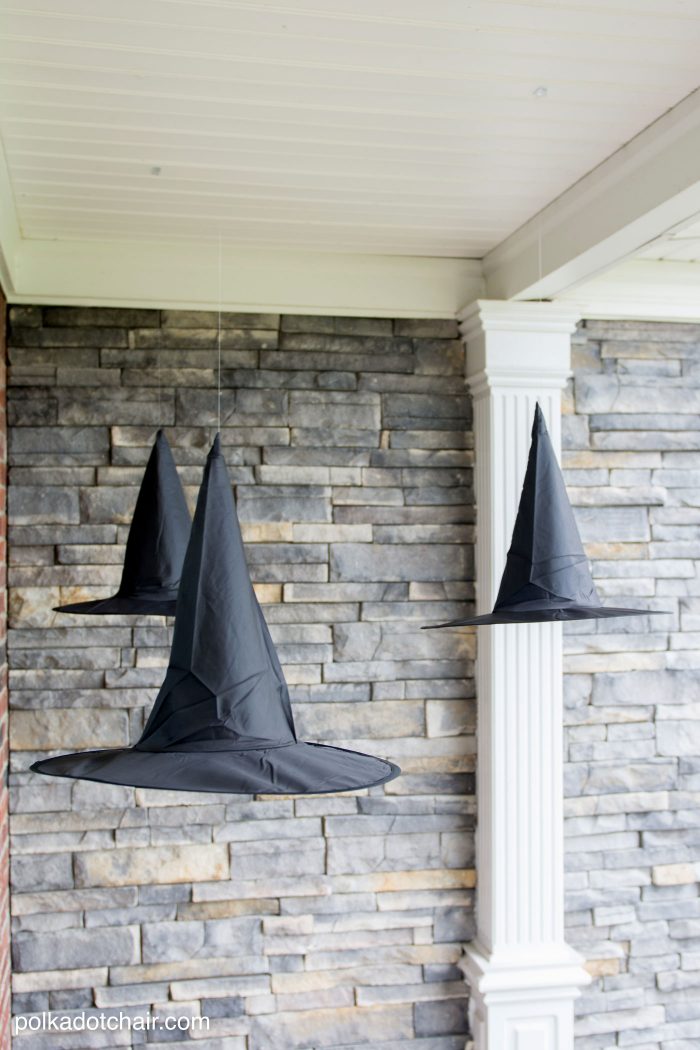 Since I'm always looking for clever front porch decorating ideas for Halloween. Building on that same idea, one year on Halloween I hung floating light-up Witch Hats along the porch (btw, is it Witch's Hat as in a hat that belongs to a witch? Or is it Witches Hat as in multiple Witches with hats??) I'm not sure, I think both. If you disagree, I apologize for my grammatical infraction in advance, there is no need to offer your opinion 🙂
The Floating Halloween Witch Hats project is really simple and adds a fun and unexpected element to our front porch for All Hallows Eve. Let me show you how to do it. If you're a Harry Potter Fan like we are, then I think you'll agree that they add a special "Hogwarts-Inspired" touch to our front porch.
How to Get all of our Free Halloween Crafts Ideas!
How to Hang Candlesticks on our Porch for Halloween
If you'd like to learn how to hang floating candlesticks on your porch as well, you can check out our Floating Candlestick Tutorial.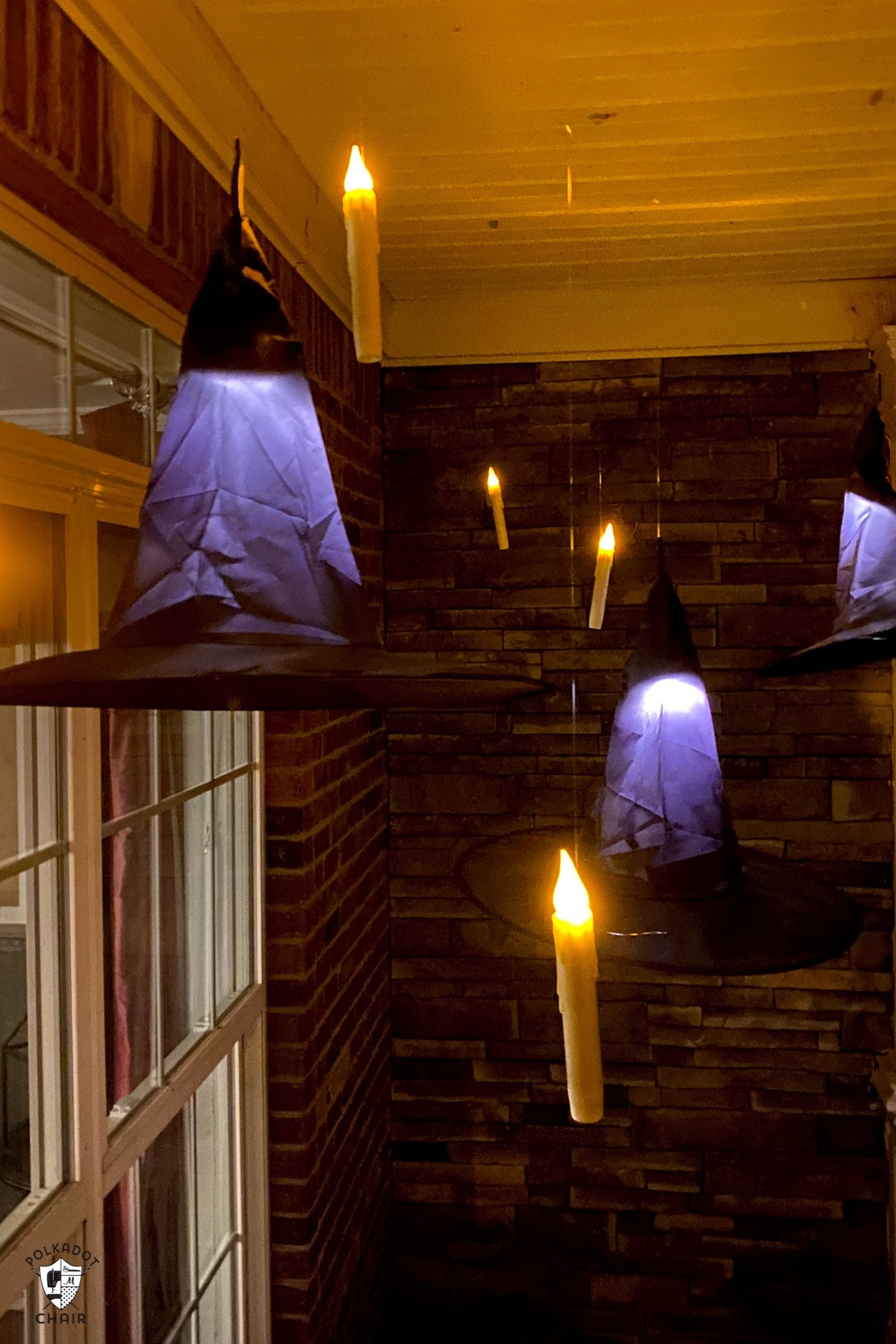 The neighborhood kids always get a big kick out of the decor when they are out trick or treating. They would also be great to use as decorations for Halloween parties.
Supplies
Inexpensive Black Witch Hats — available on Amazon
Light Options:
LED light sticks – (linking to the product category on Amazon, not the specific item since the sellers keep raising the prices based on visits from this post, you want an LED light stick with a clip that is battery-powered and lightweight. )
A reader told me they used battery-powered tea lights and they worked well. They tied the fishing line around the wick. Someone else also suggested using glow sticks.
In the video, I used LED Light pucks. I like these best since they have a hole in the backplate to run the fishing line through. They also have a remote and an auto-timer setting, so you don't have to remember to turn them on and off each night. I did notice that the LED light pucks did not hold up as well to the weather as the light sticks, and I recommend using light sticks instead.
Safety Pins (don't need if you're using LED light pucks)
Outdoor Command Hooks for Lights
How to Hang the Hats
Before you begin, you must decide how many hats you'd like to hang on your porch and where you'd like them to be. I recommend laying the hats out on the floor of your porch to determine the number and spacing.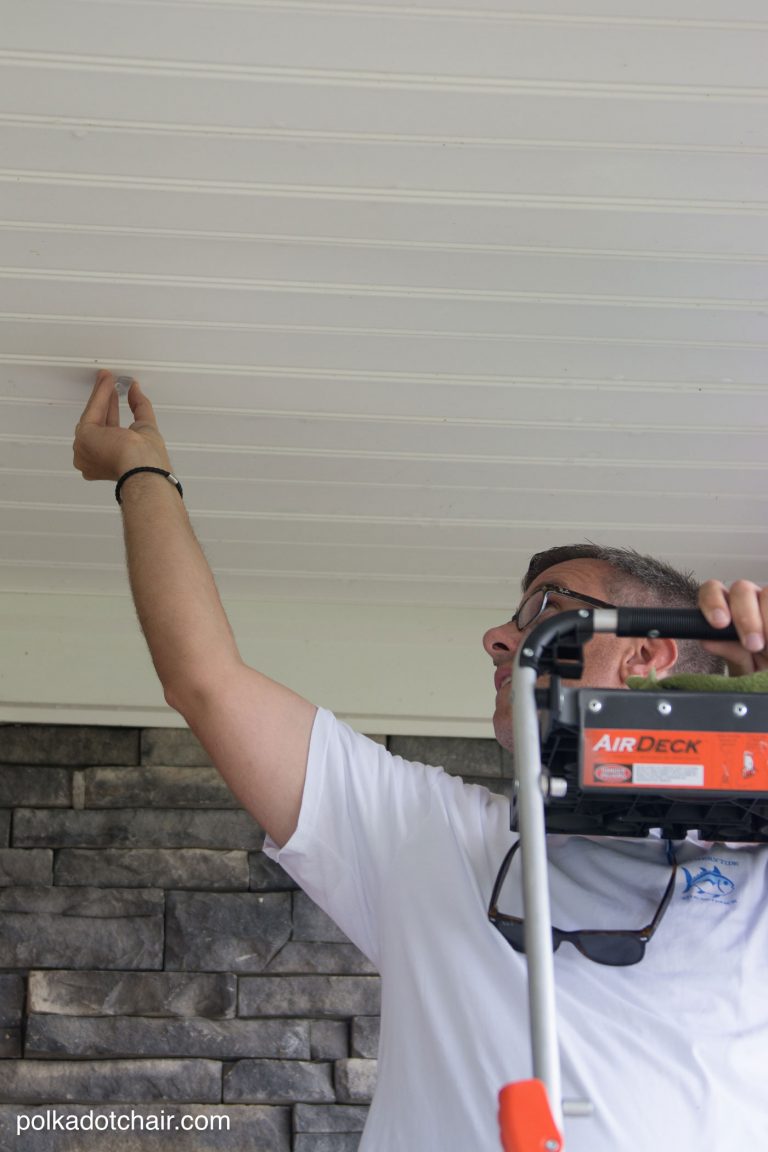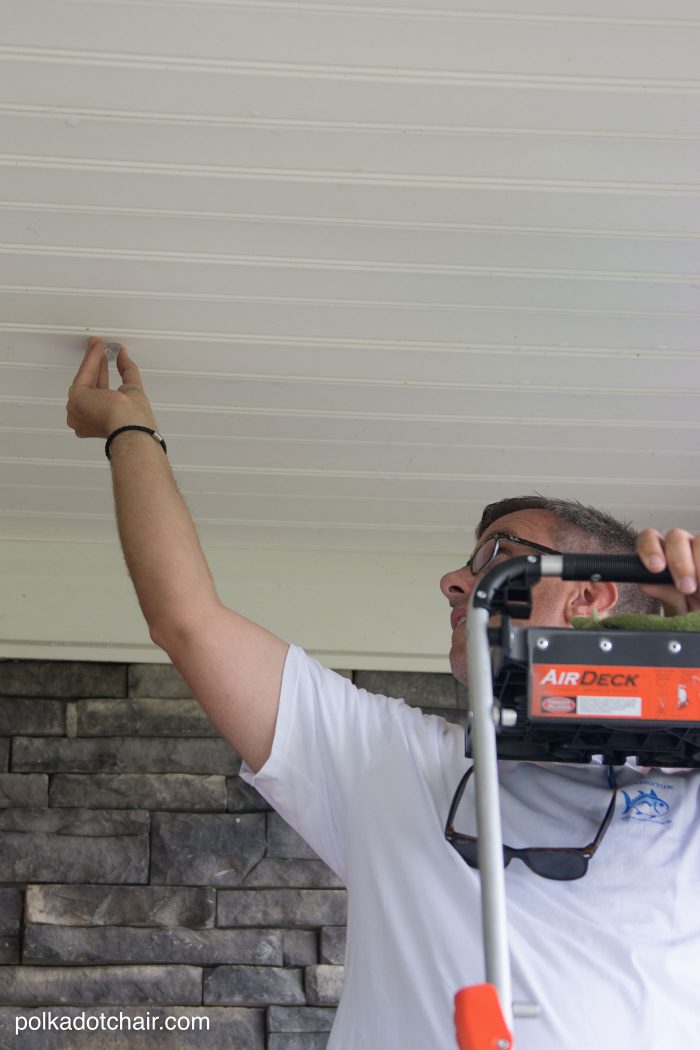 Step One: Attach Command Hooks to the Ceiling
After you've figured out where you'd like the Witch's hats to hang, attach one command hook to the ceiling in each spot. Let the hook set up for about 10-15 minutes.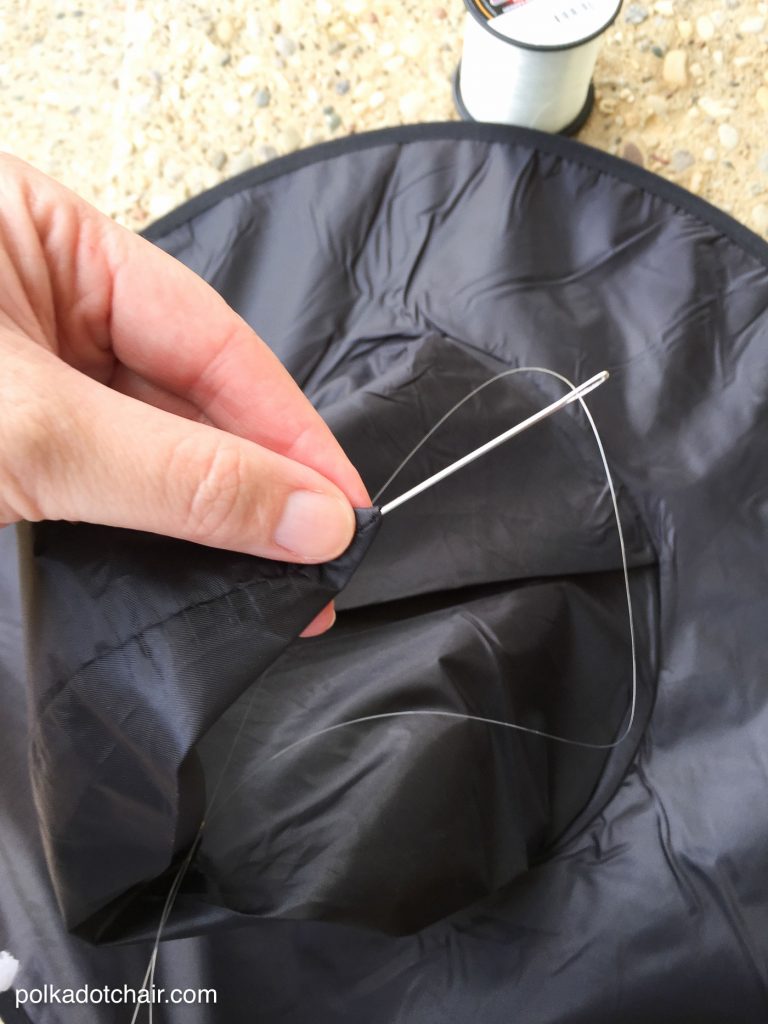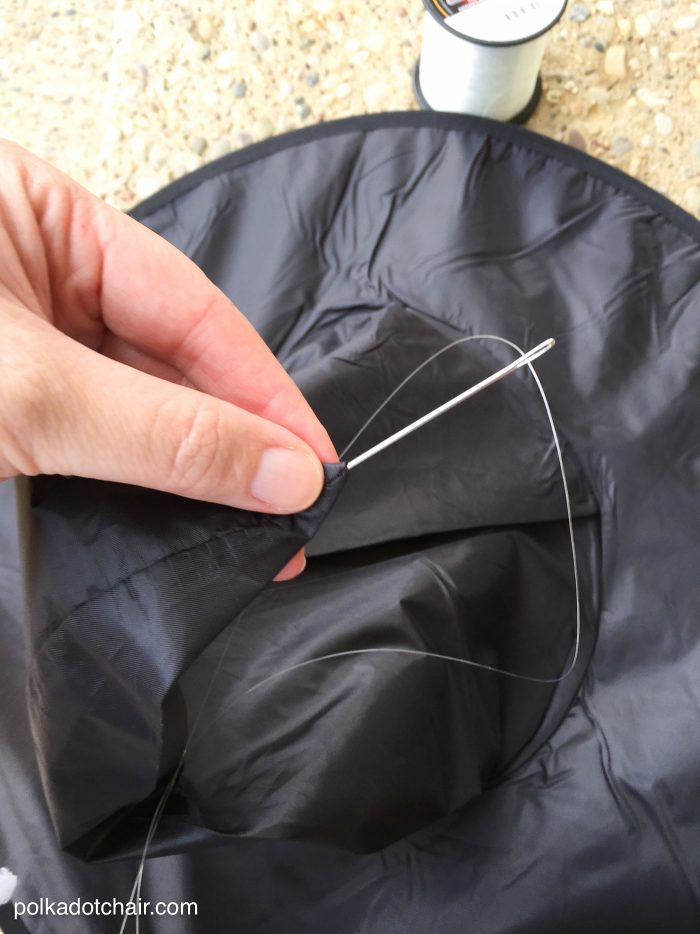 Two: Add Fishing Line to the Witch Hats
String about 2-3 feet of fishing line onto the needle. Feed the needle through the point of the Witch hat on the outside of the hat. Bring the fishing line through to the interior of the hat. DO NOT pull all the fishing line through the hat; leave it on the outside of the hat.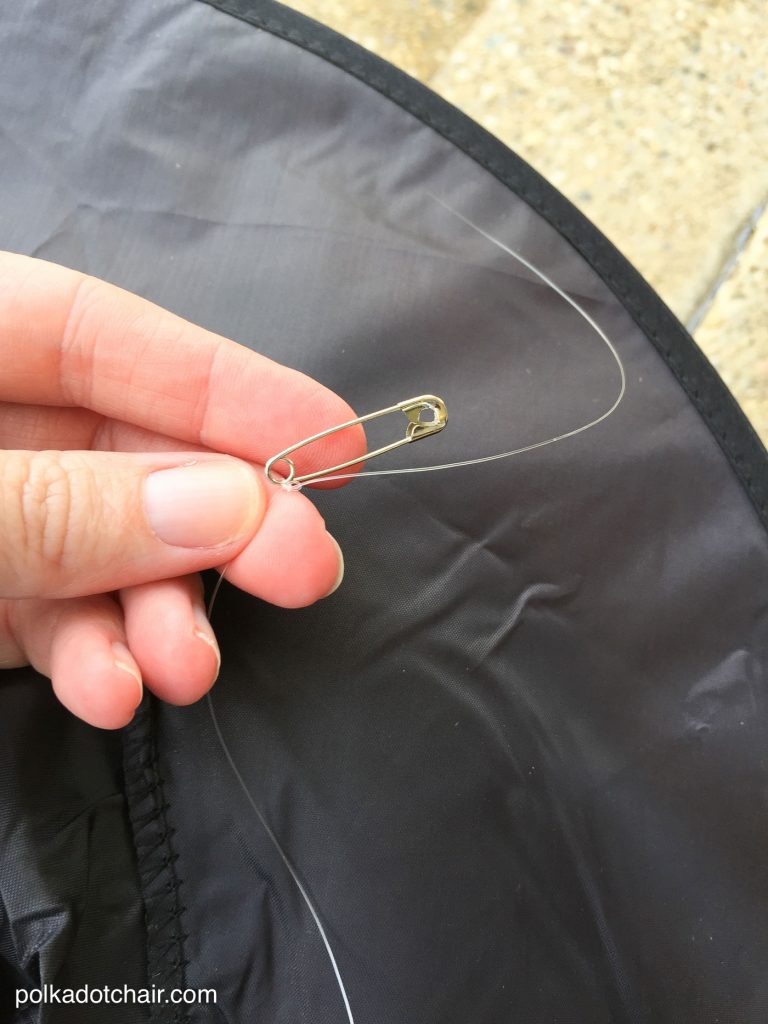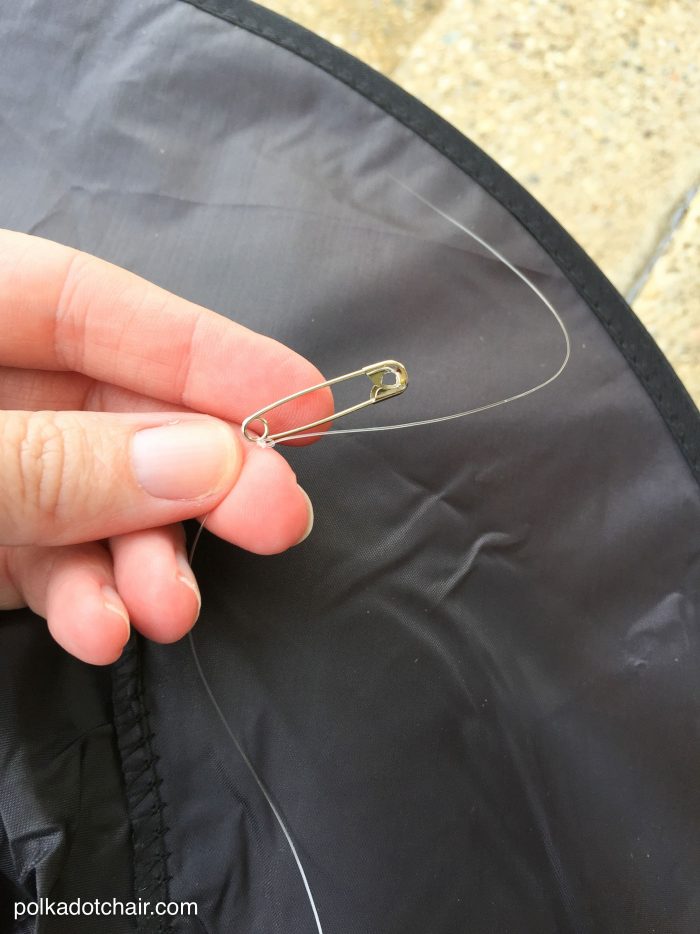 Remove the needle and tie the fishing line around a safety pin.
Three: Add the Lights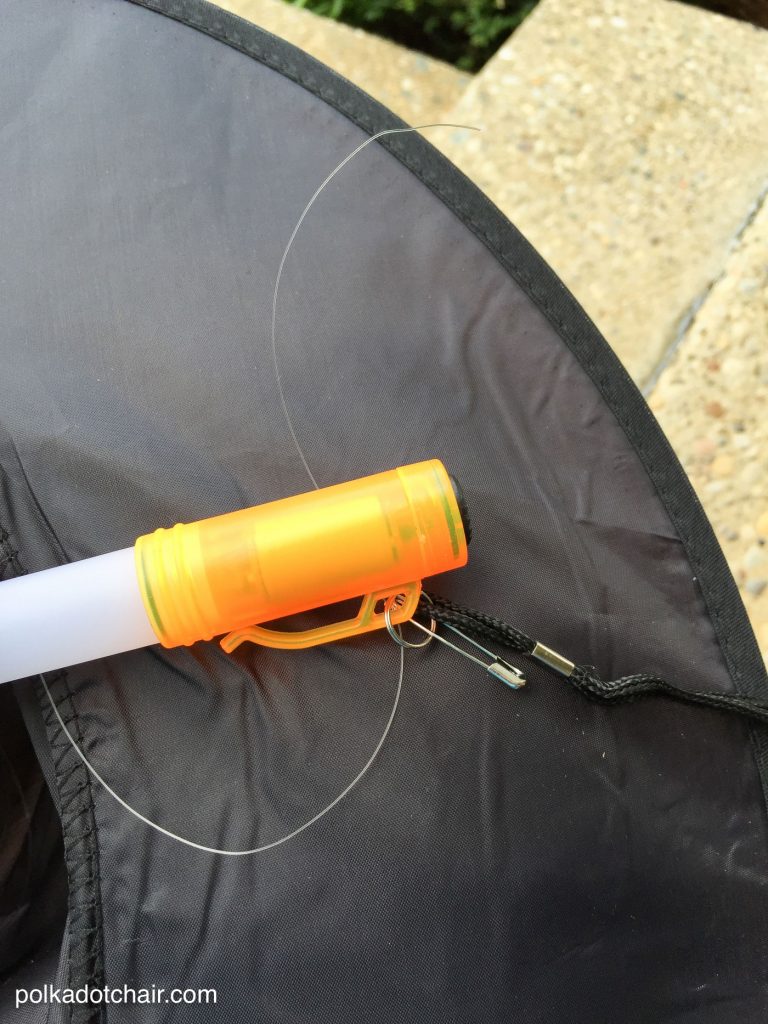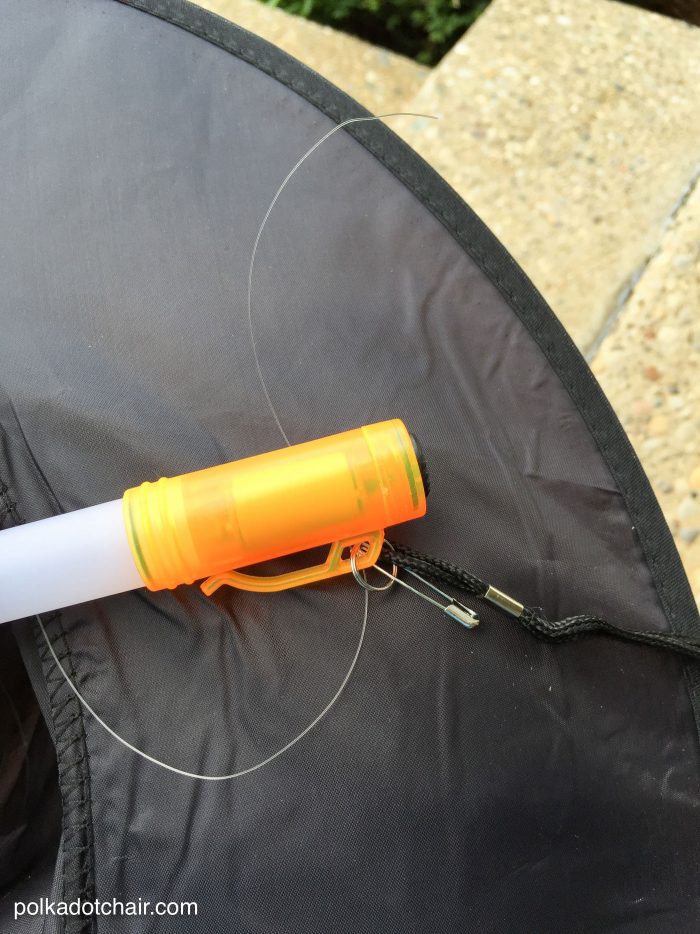 Use the safety pin to attach the fishing line to the light stick. It can be LED or the temporary kind you can find in the Halloween section of stores. Just make sure it's lightweight. I've had readers tell me that they used glow sticks or tea lights.
UPDATE: Since this post was first written, the quality and brightness of LED lights have significantly improved. You should be able to find a lightweight LED light easily.
Now just tie a loop at the end of the fishing line on top of the hat and hang it on the command hook.
If you want to make these with LED light pucks instead of light sticks, you can find a video on my YouTube Channel.
A Few Tips if you are making these to decorate your porch for Halloween
Most LED light bulbs will not last for 30 days straight. If you want to hang these up on Oct 1st and leave them on all month, that probably won't work.
I turned mine on and off each night. I did not plan for them to last all of October without burning out. In addition, one year, I only turned them on Halloween night. They look great lit up simultaneously as the jack o lanterns on my front steps.
You can adjust the height of the hats as you like; just lengthen or shorten the fishing line.
Even though we did this on our front porch, I think it would be adorable inside of the house too!
Want even more fun ideas? Follow me on Instagram to get your daily dose of creative inspiration!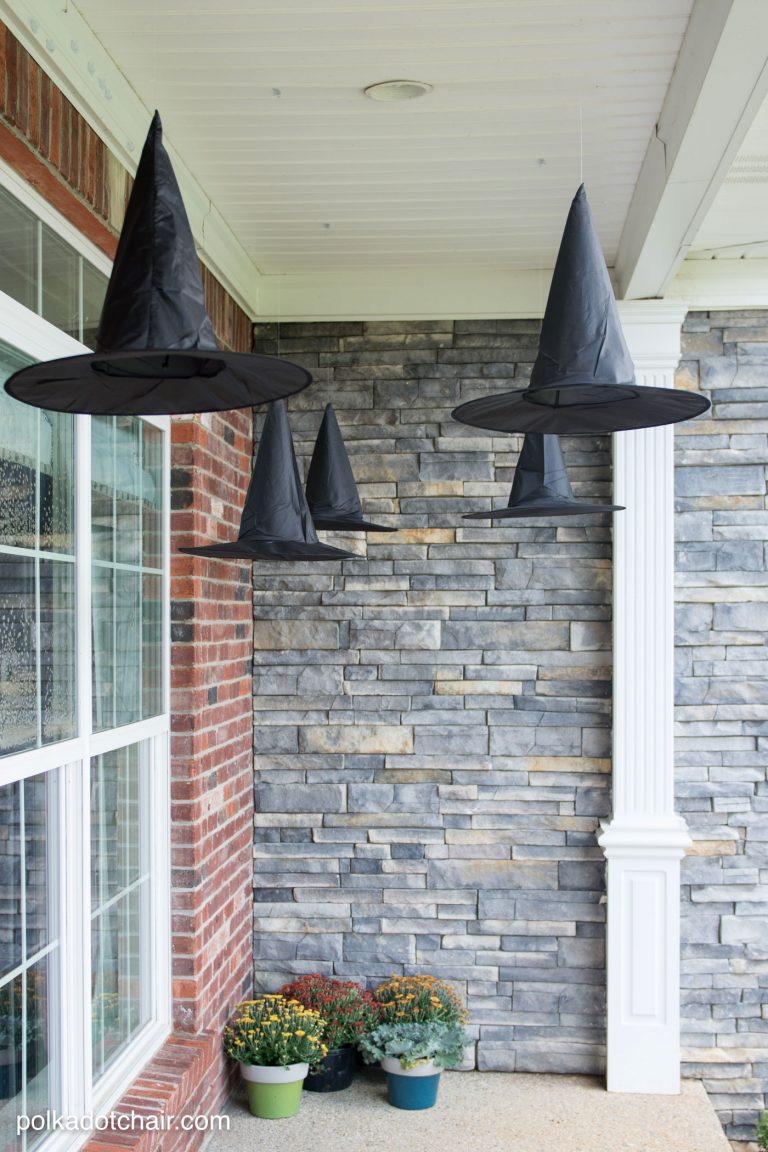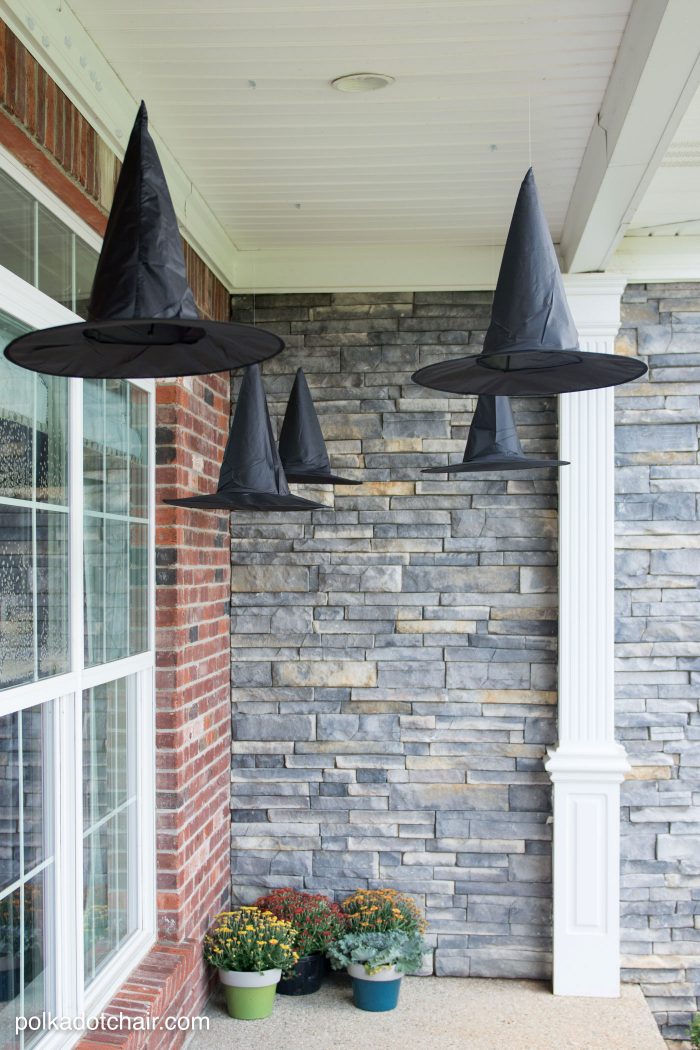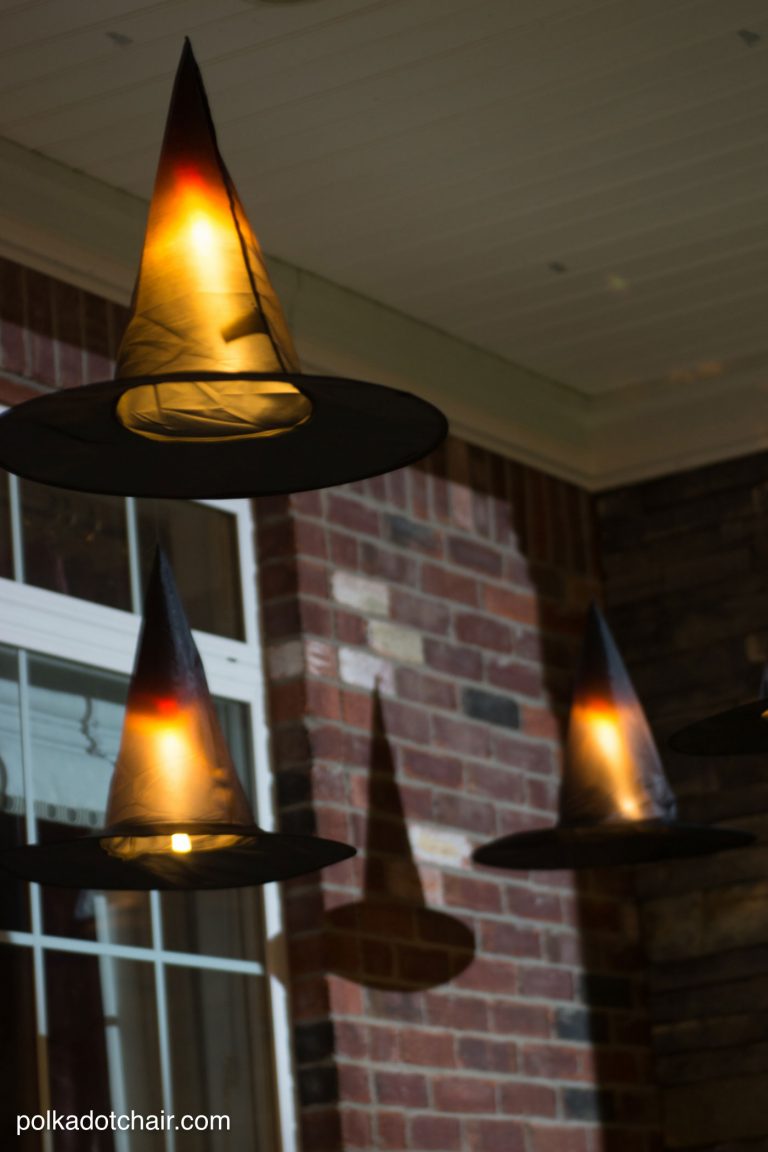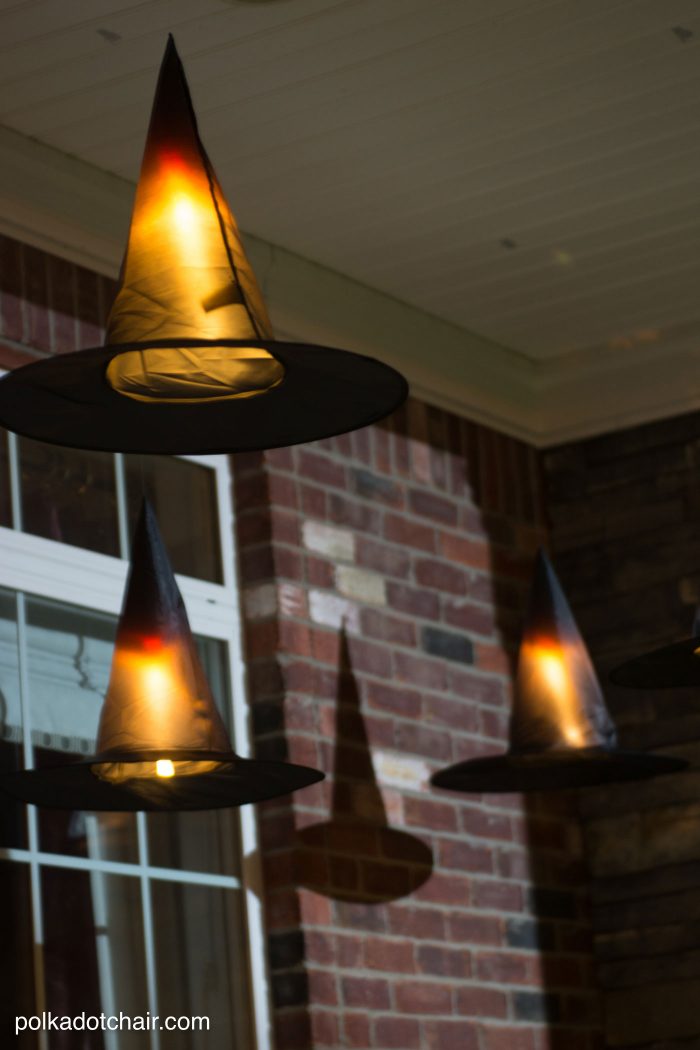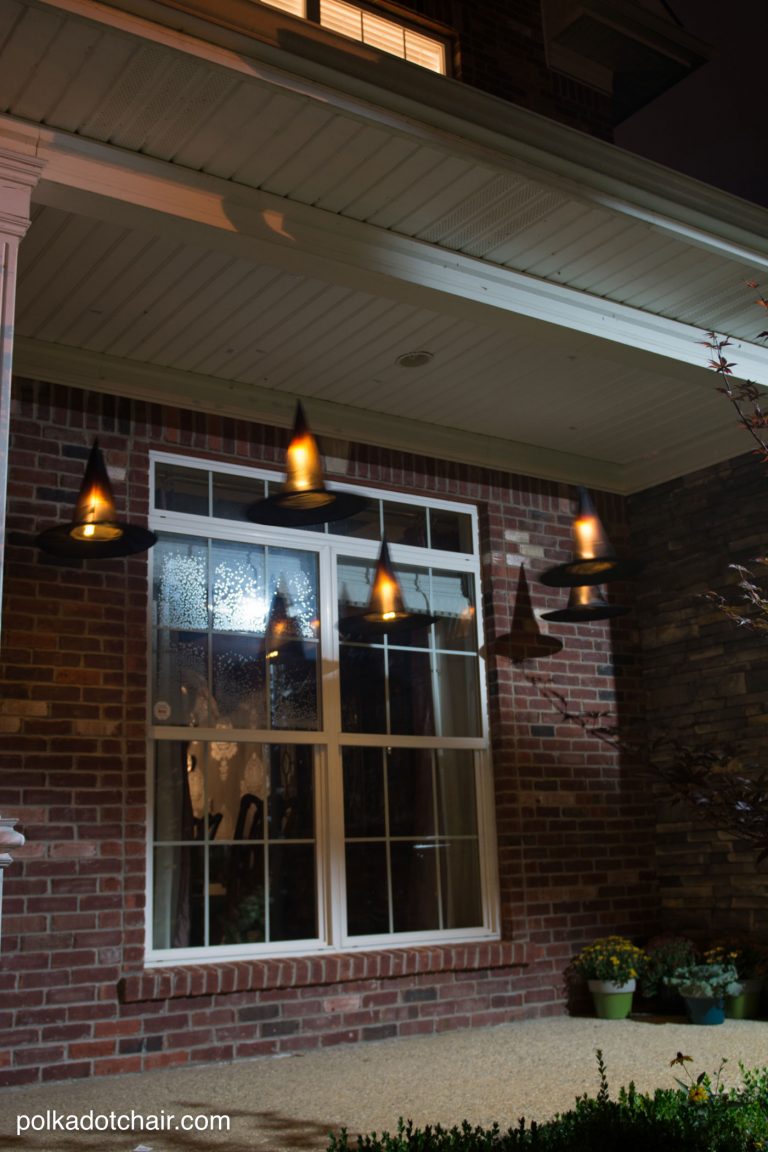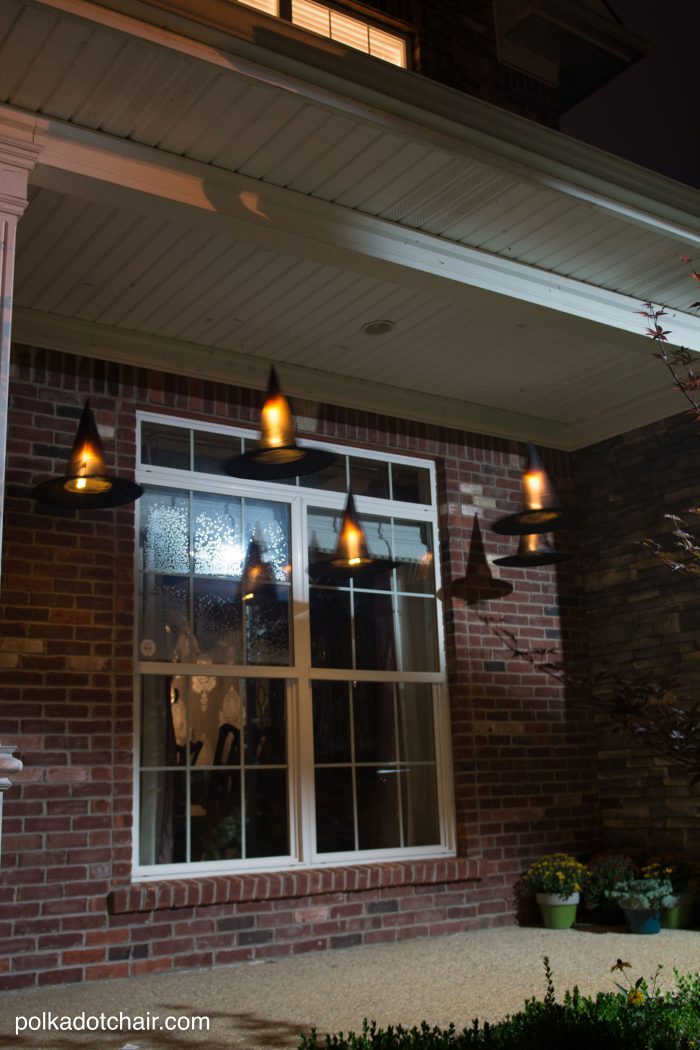 UPDATE: LOOK how cute they are on Ali Edwards Front Porch (image from Instagram) !!!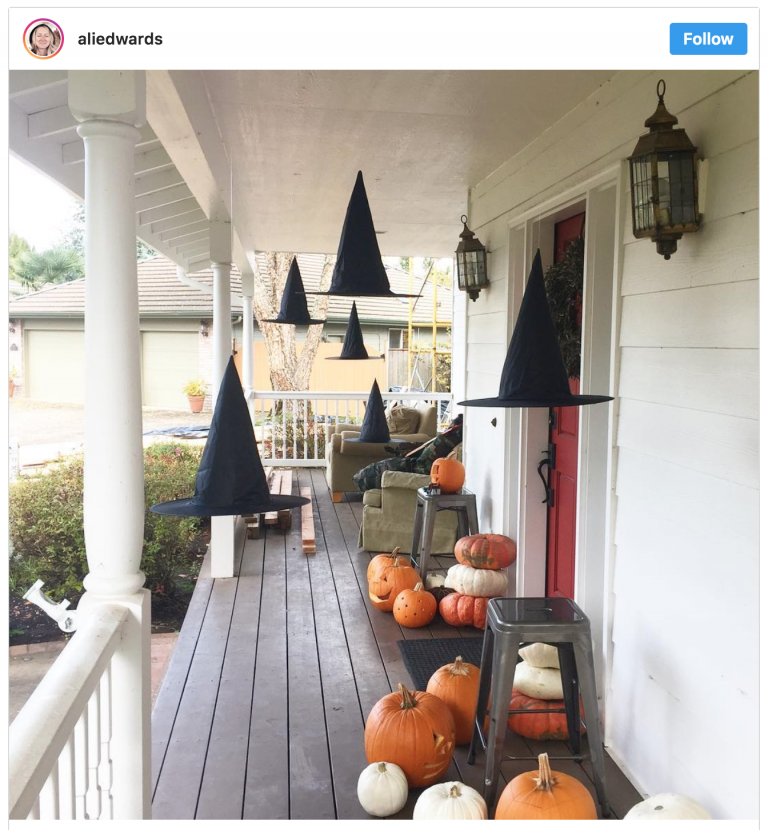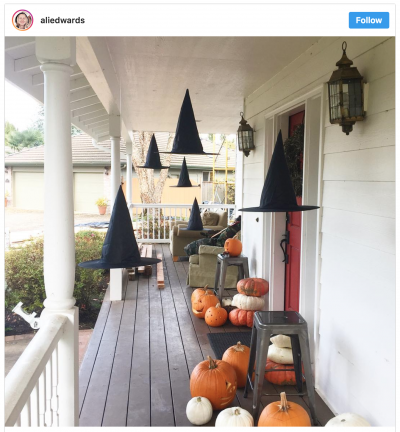 More Halloween Decorations & Projects You May Like:
15 Frightfully Fun Ways to Decorate Your Porch for Halloween
Witch Costume Ideas for Kids, Teens & Adults
FREE Printable Non-Candy Halloween Treats
Recipe for Exploding Eyeball Cookies
Free Printable Fall Bucket List
Free Printable Halloween Treat Bags
If you love to quilt or sew, you might like: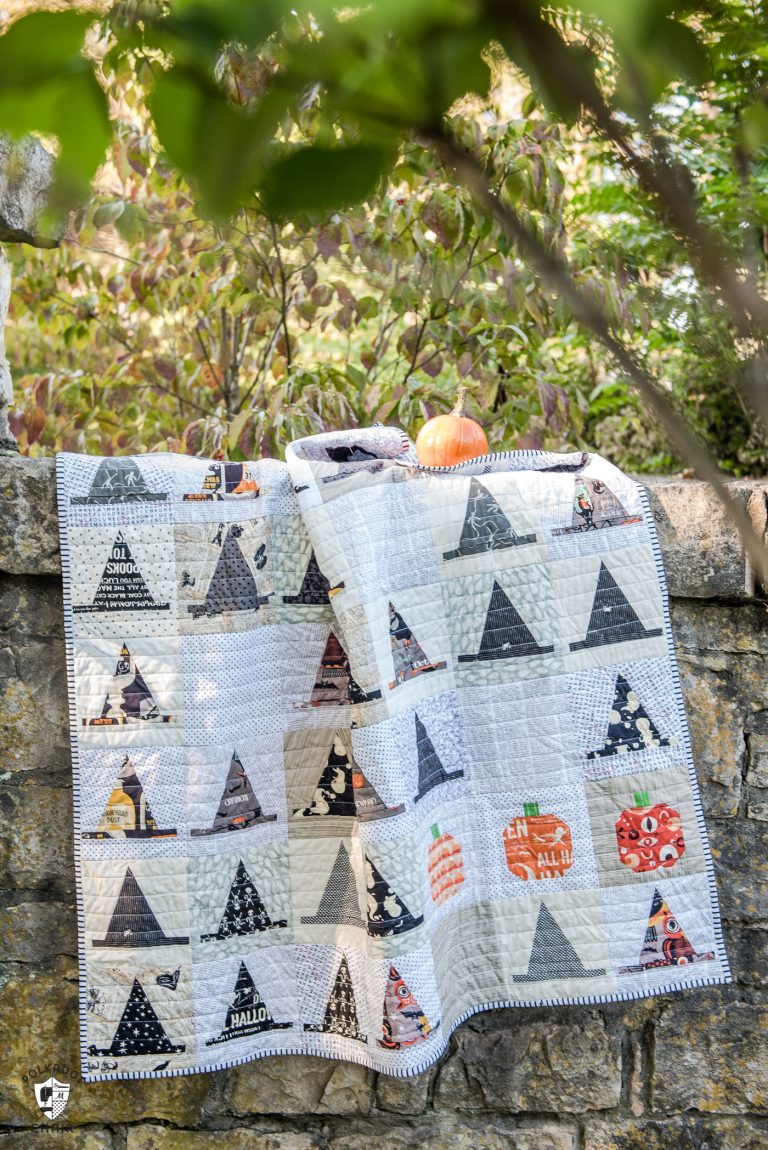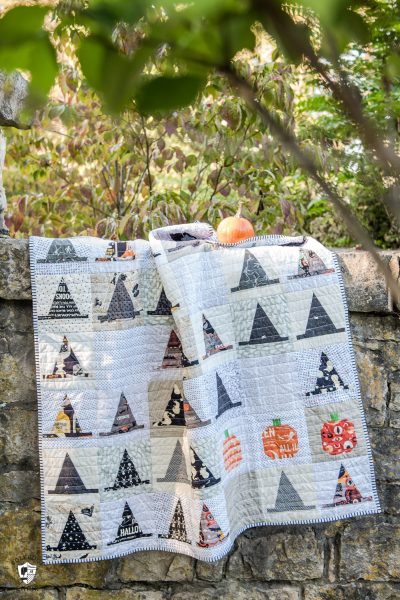 Halloween Haberdashery Quilt Pattern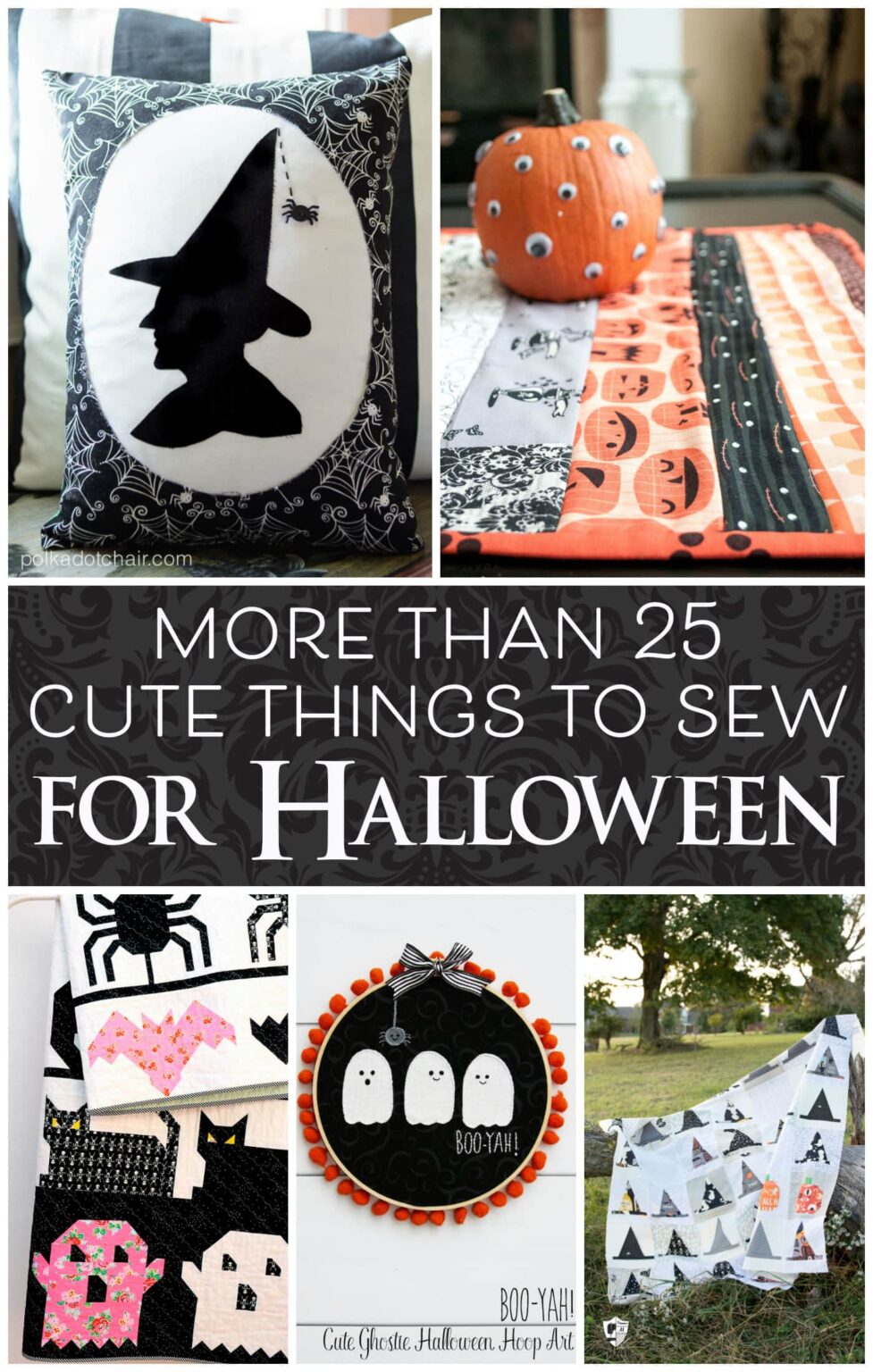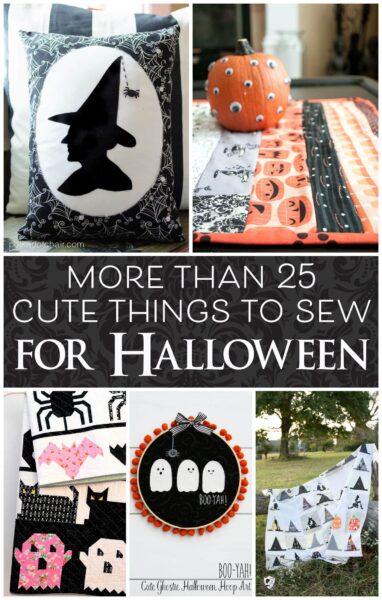 More than 25 CUTE things to sew for Halloween!