Today I'm excited to be introducing to you a brand new sewing pattern, the Busy Day Tablet Case. It's a padded tablet case pattern with a zippered pocket and comes in 3 different sizes.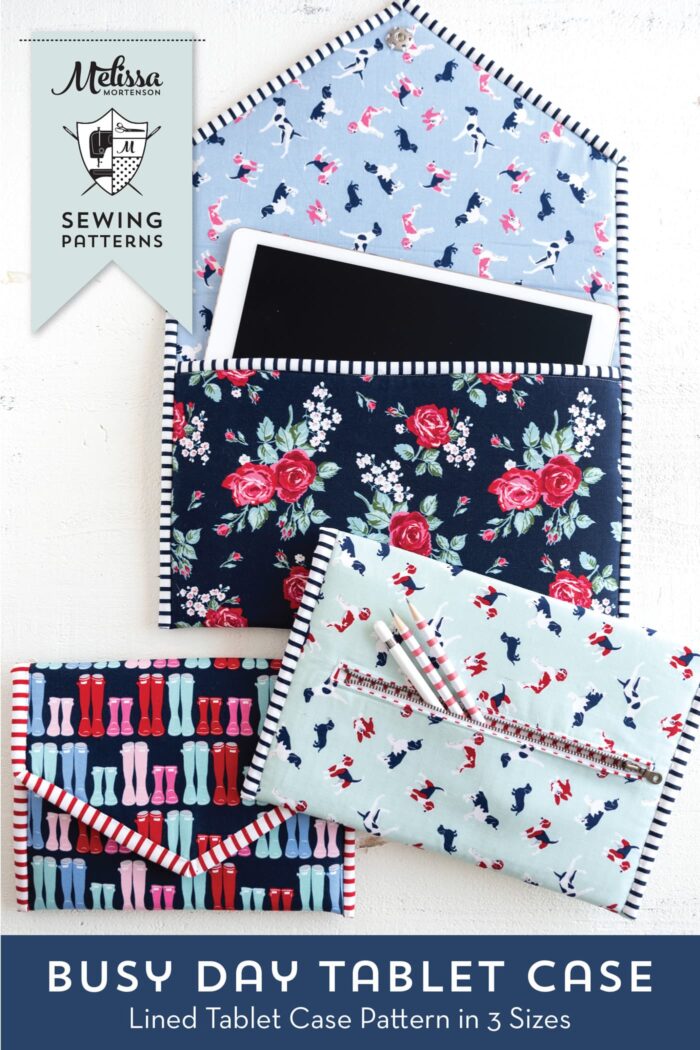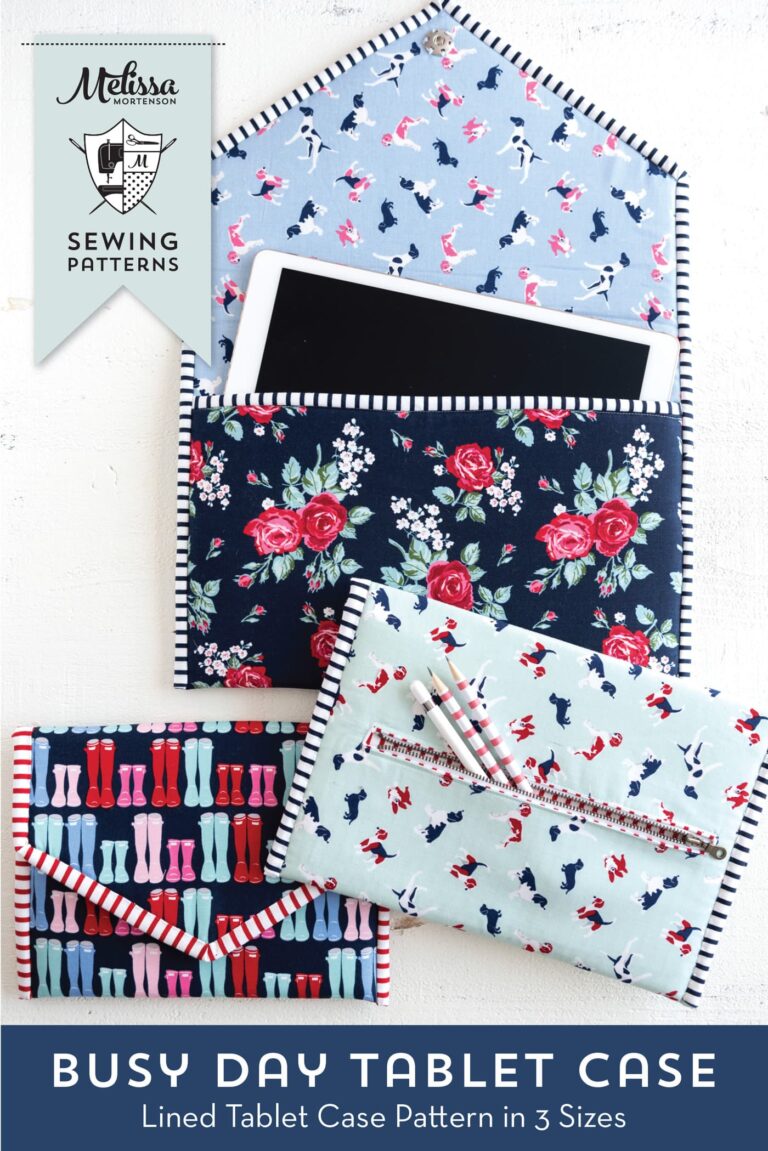 A few years ago I got an iPad Pro and it changed entirely the way that I design fabric. I was never one that could master drawing "blindfolded" with the Wacom Tablet. With the iPad and pencil, I was able to more easily translate my "ideas" into actual fabric.
Why I designed the Pattern: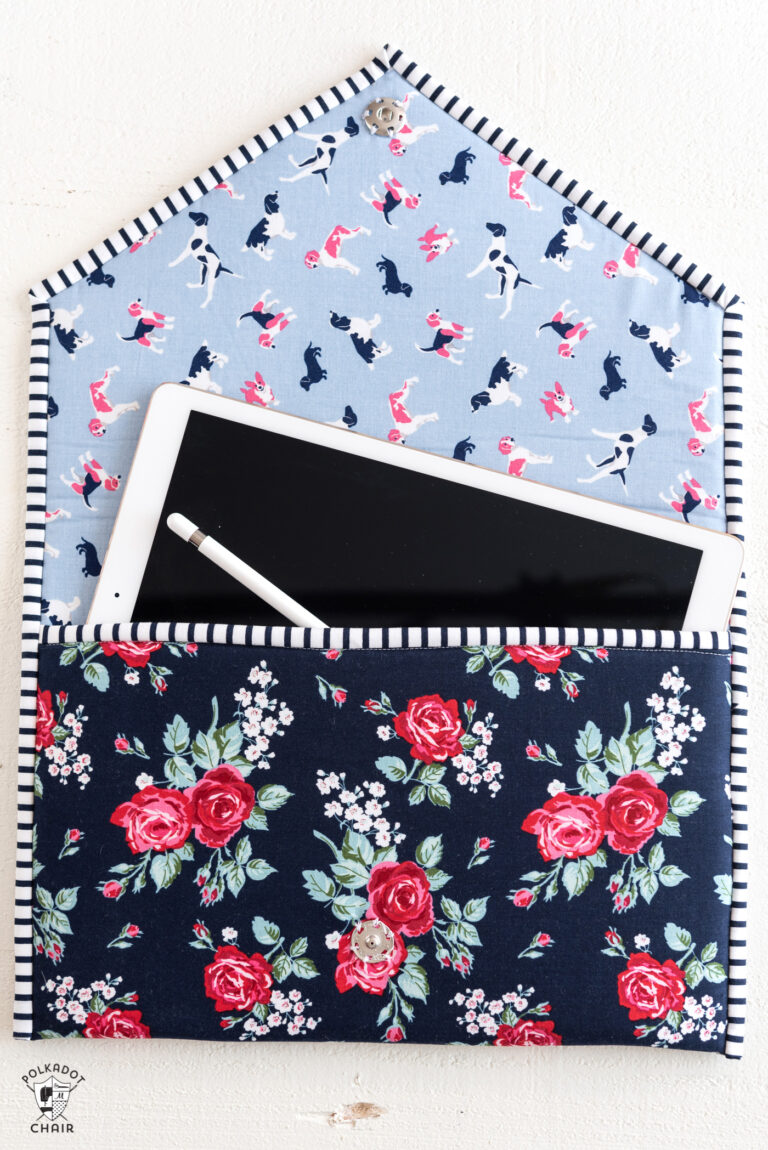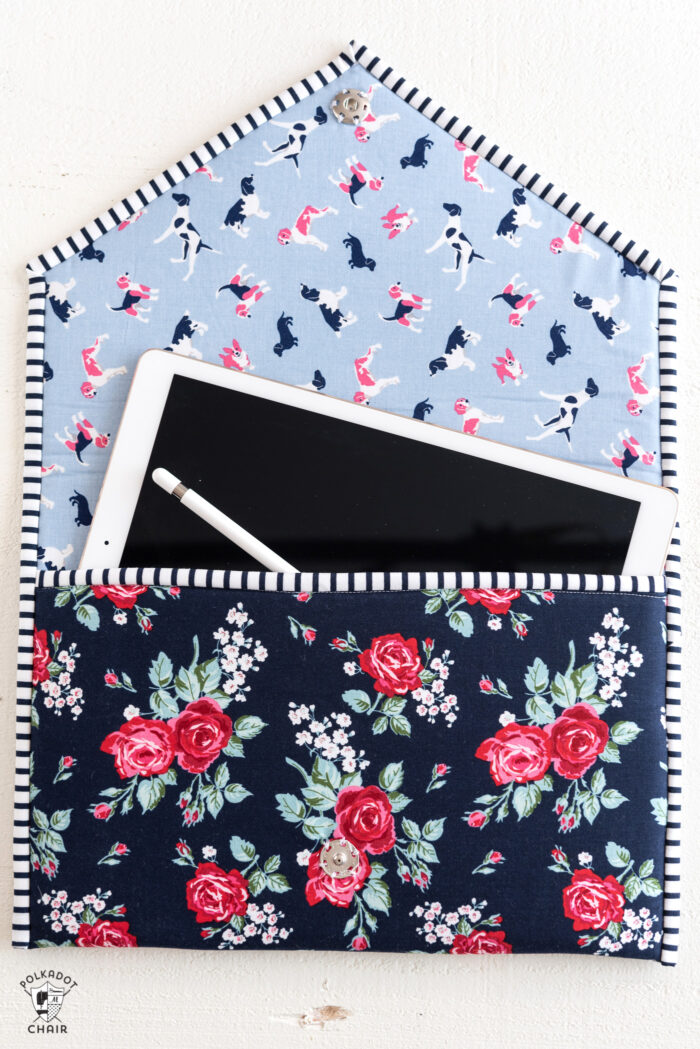 As much as I love my iPad and pencil it drove me crazy that I had to carry the pencil around separately. Apple seems to be alway releasing new "gadgets" to go with their tablets, which I love but also which pose a problem for storage.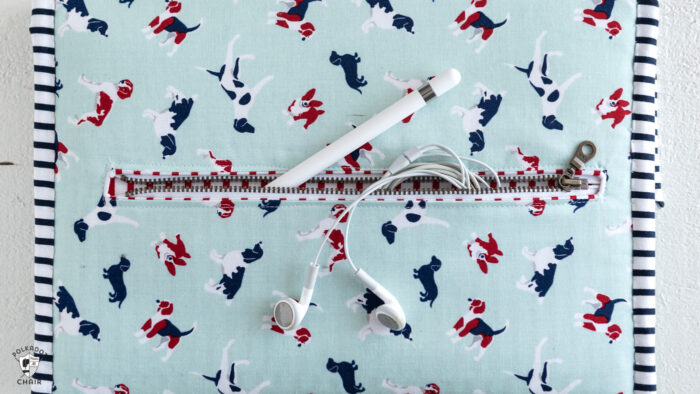 Recently I upgraded to the new iPad Pro and even though you can attach the pencil to the tablet it still falls off and I find storage to be an issue. I gifted my older iPad to my daughter to use for graphic design. She again kept losing the pencil!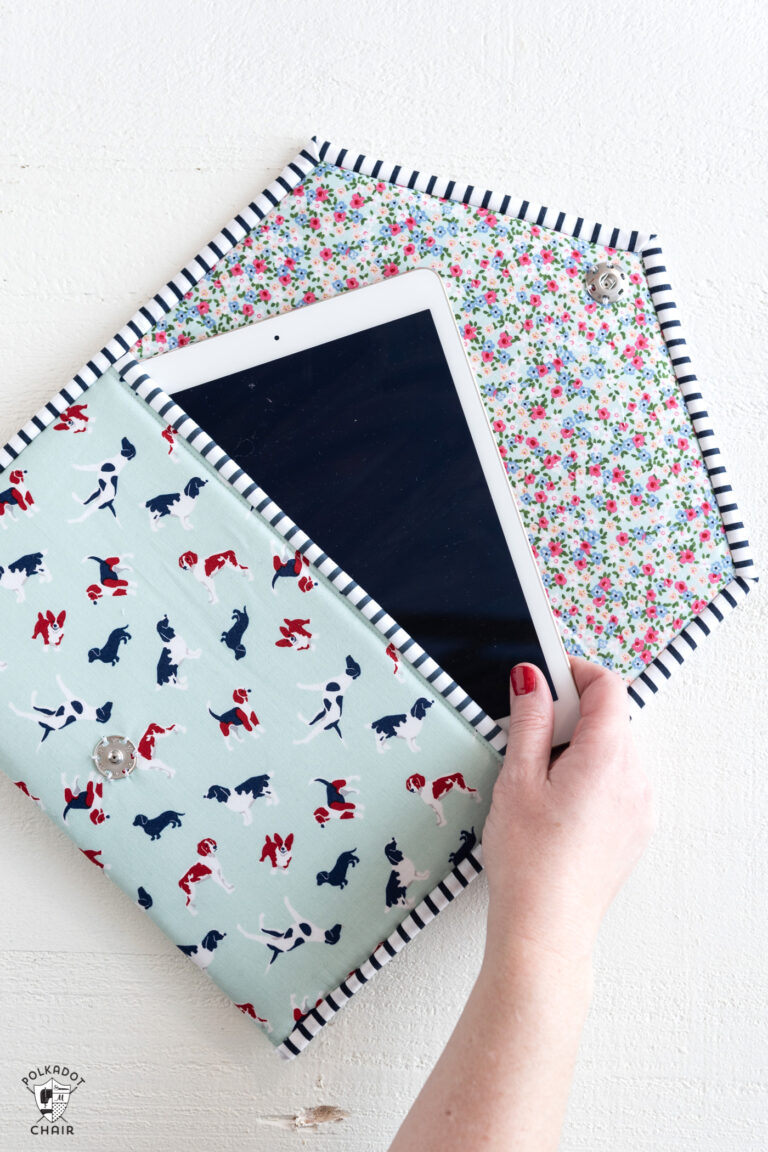 Over the holiday break, I quickly stitched up an iPad case for her with a zippered pocket. It was based on my laptop case tutorial from a few years ago. I improved and simplified the instructions and added a pocket for storing earbuds, pencils, stylus, chargers etc.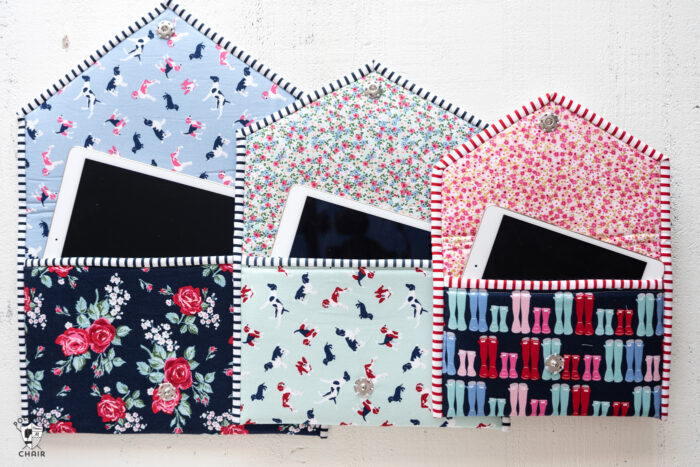 The Busy Day Tablet Case Sewing Pattern:
Where to Buy The Pattern:
I'm excited to announce that I've created a PDF pattern for the tablet case and I'm calling it the "Busy Day Tablet Case."
The case pattern comes in 3 sizes designed to fit a variety of tablets and sizes. You "might" even be able to fit a small laptop inside one but you'll have to double-check that for yourself.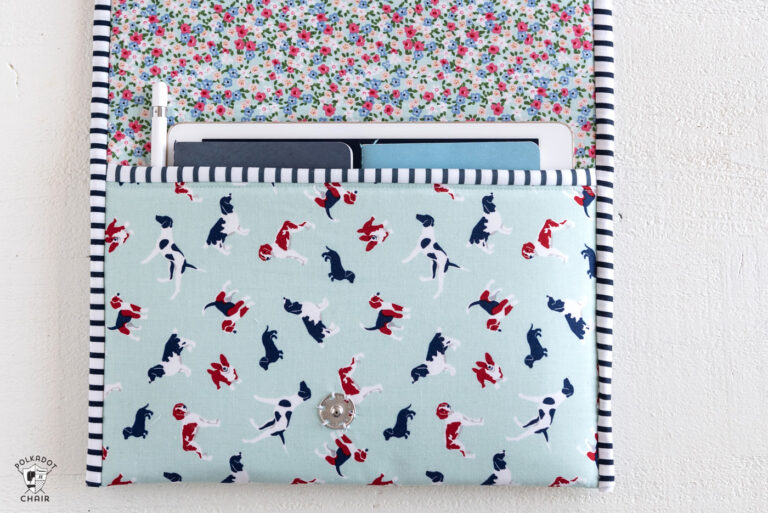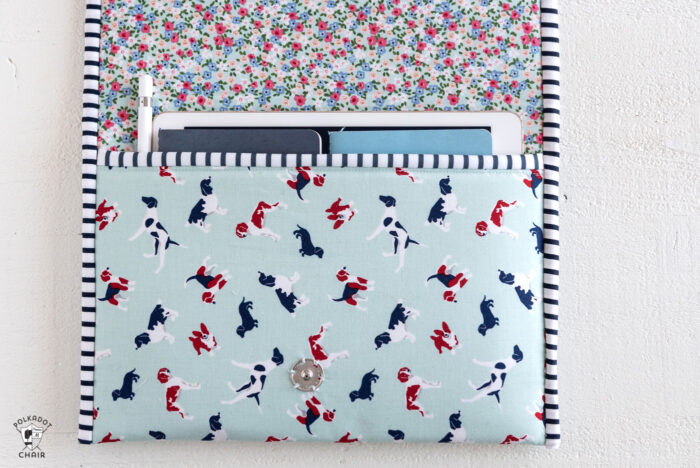 Since I like to carry my tablets with protective covers I've made the cases large enough to fit a tablet with a case on it. You could also fit a few notebooks inside if you'd like.
All about the Tablet Case Pattern:
I've created a video to explain the pattern and my inspiration for it to you! I've been blogging for 12 years now and to be honest, I just need to try something "new". Video seems to be the "thing" I'm working on this year. You can watch it below.
To purchase the pattern: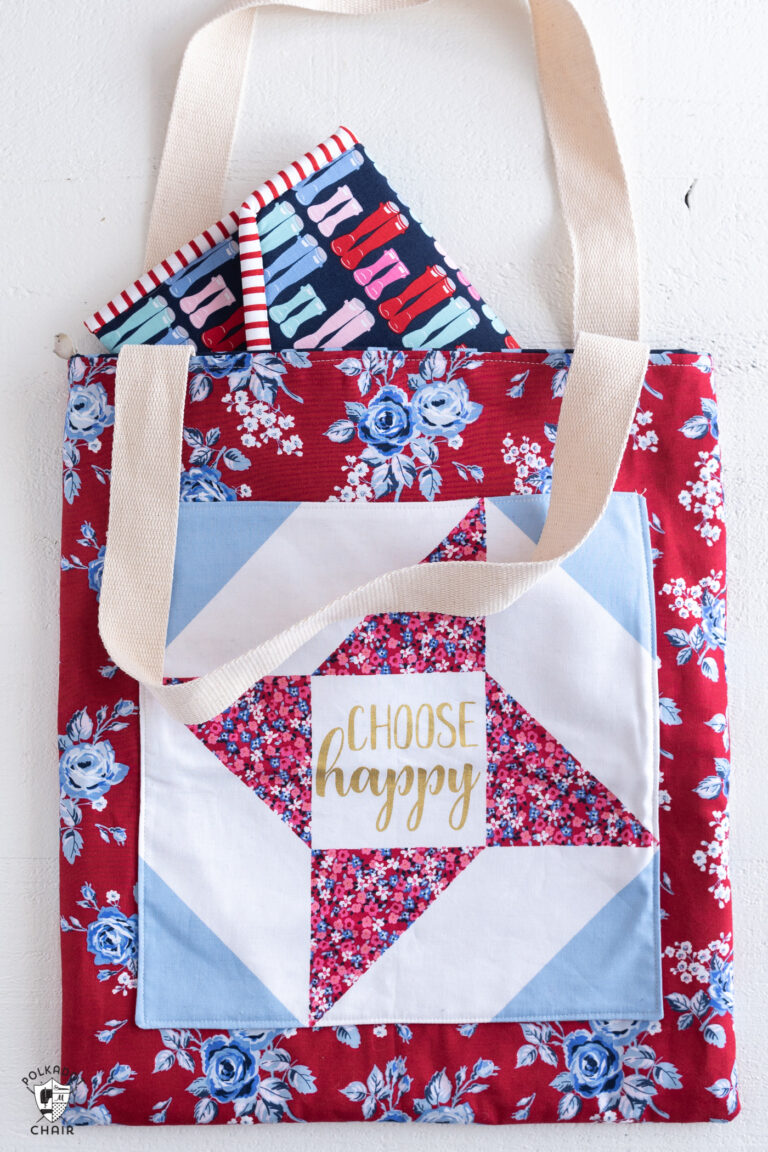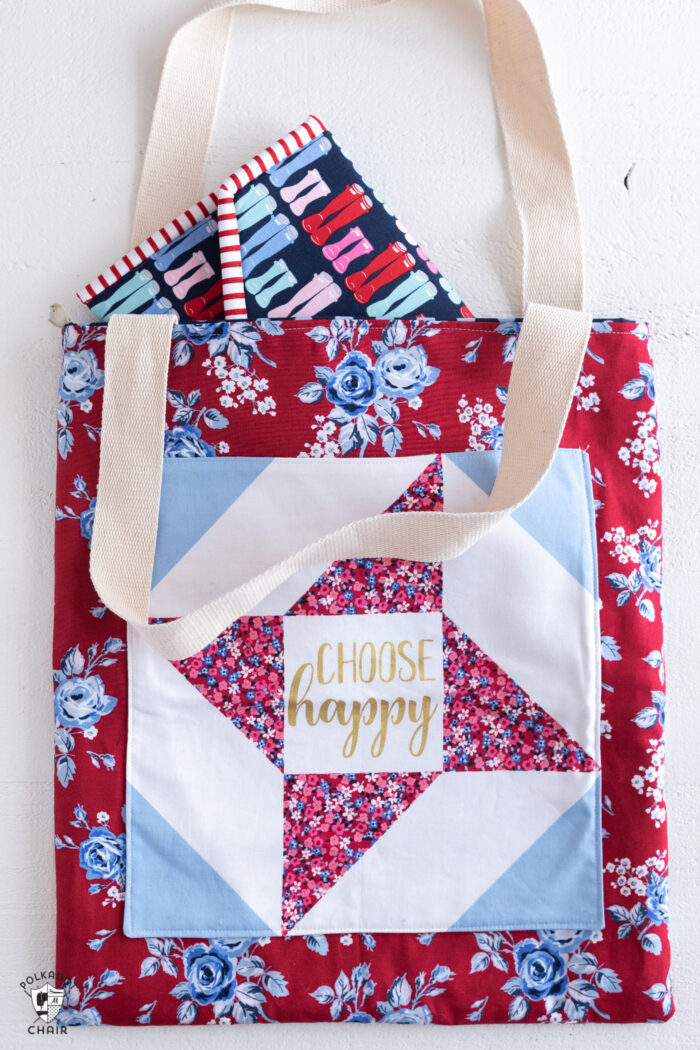 The tablet case is in my shop now. CLICK HERE to go to the shop. Or use the buy button at the bottom of this blog post. For a limited time to celebrate the release of the pattern, I'm including a bonus PDF pattern. It's our super popular Sunnies Sunglasses Case and it's free with the tablet pattern purchase.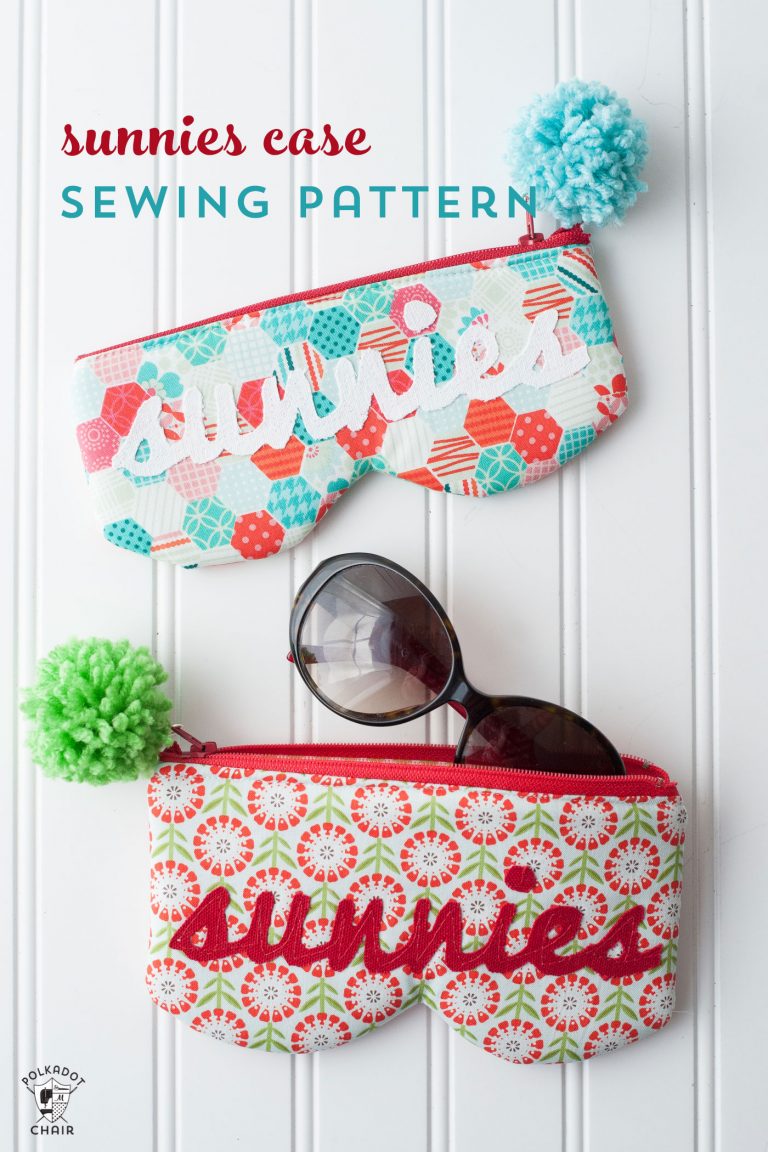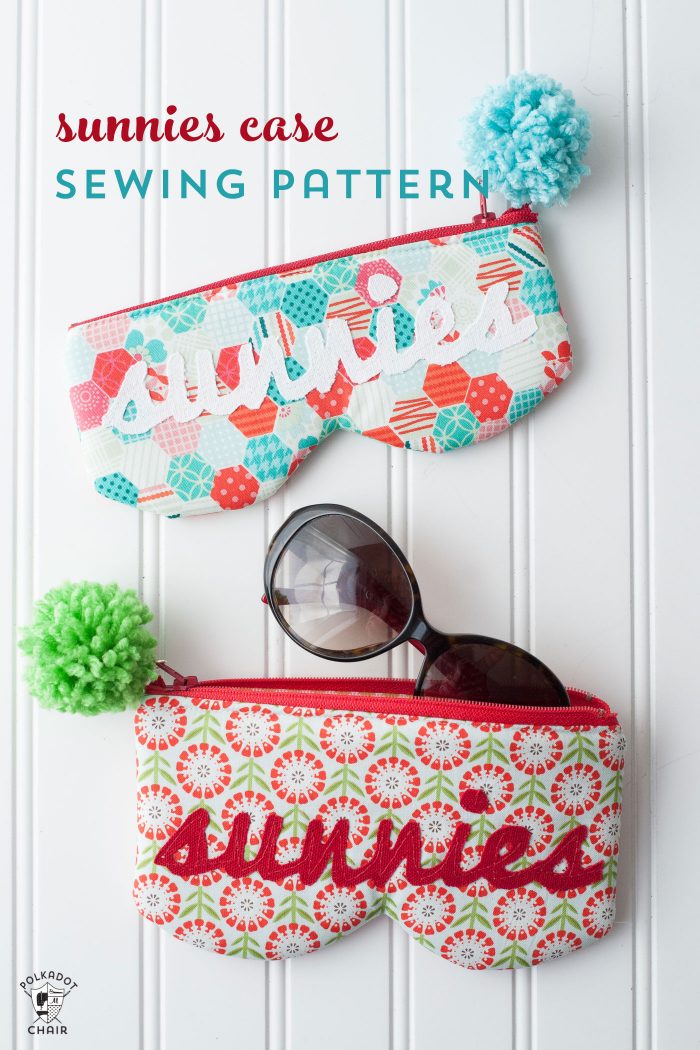 About the Fabric: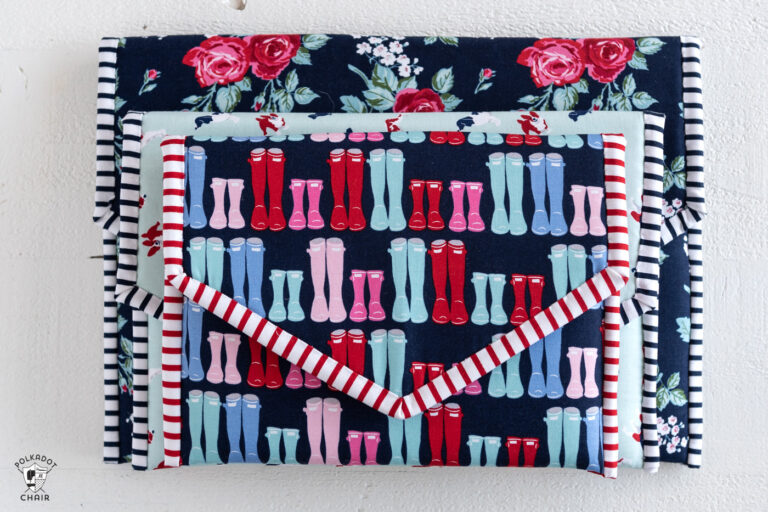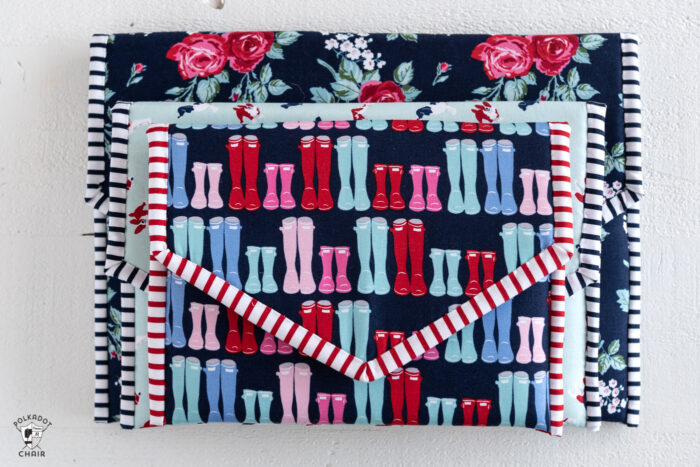 The fabric the cases are created from is my new line with Riley Blake Designs called Fox Farm. It hits stores this month, and I can't wait to share more information about it with you in the next few weeks. Including a fun quilt along!