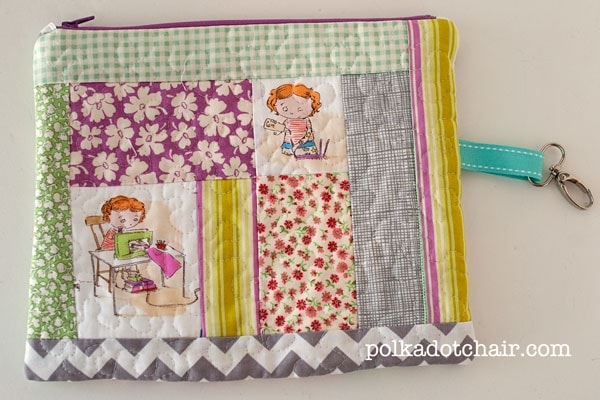 I have a very crafty friend that had a birthday recently.  She always makes me the most wonderful gifts for my birthday and Christmas and I wanted to do the same for her.  I thought that this might be the perfect occasion to cut up some of my Crafty Chloe fabric.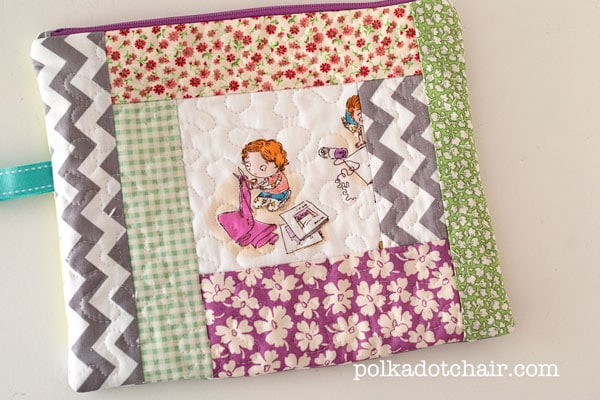 Last summer when my Mom and Aunt were visiting we went in search of this fabric and found it.  I think they might have thought I was a bit crazy since I bought lots and lots of it.  But I have LOTS of crafty friends and I knew that the fabric would come in handy!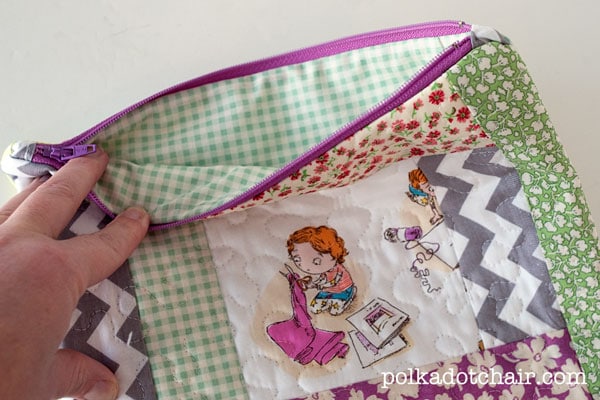 I decided to make her a simple zip pouch. I make a lot of these, but I really do think that they come in handy.  Fun ways to stash away notebooks and things like that.
To make it I used Elizabeth Hartman's Quilt As you Go tutorial, but didn't quilt it until the end.  I just used her tutorial for the piecing.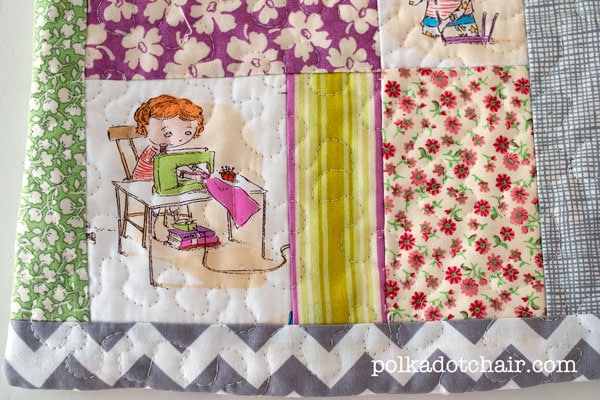 The rest of the fabrics are a variety of ones in my scrap bin.    I must say I think the sewing girl is my favorite illustration on the print!