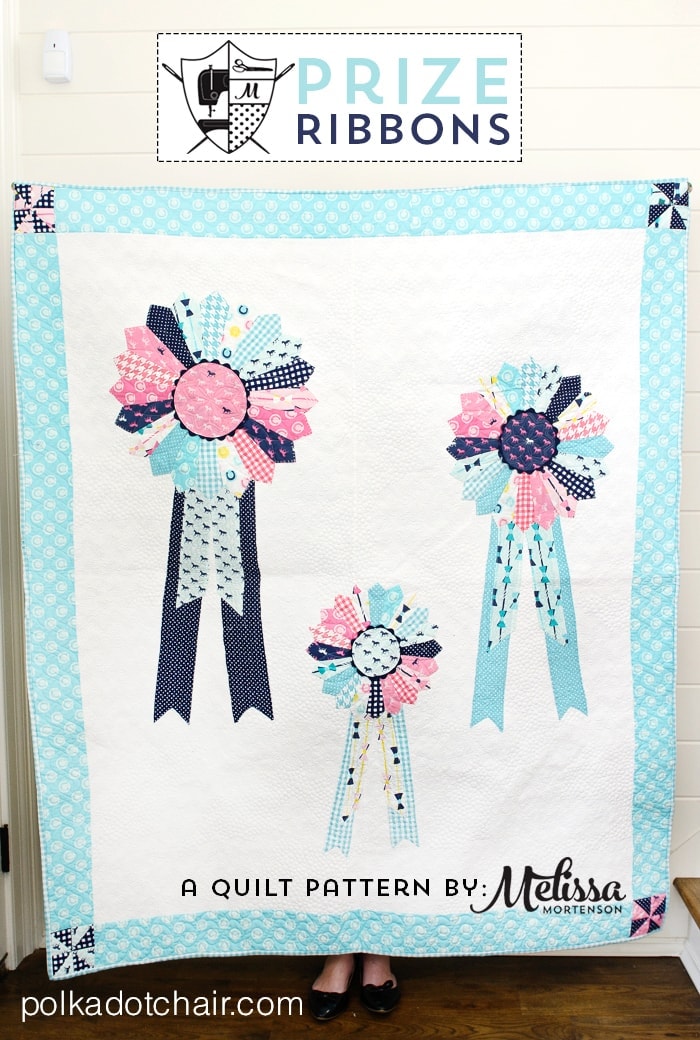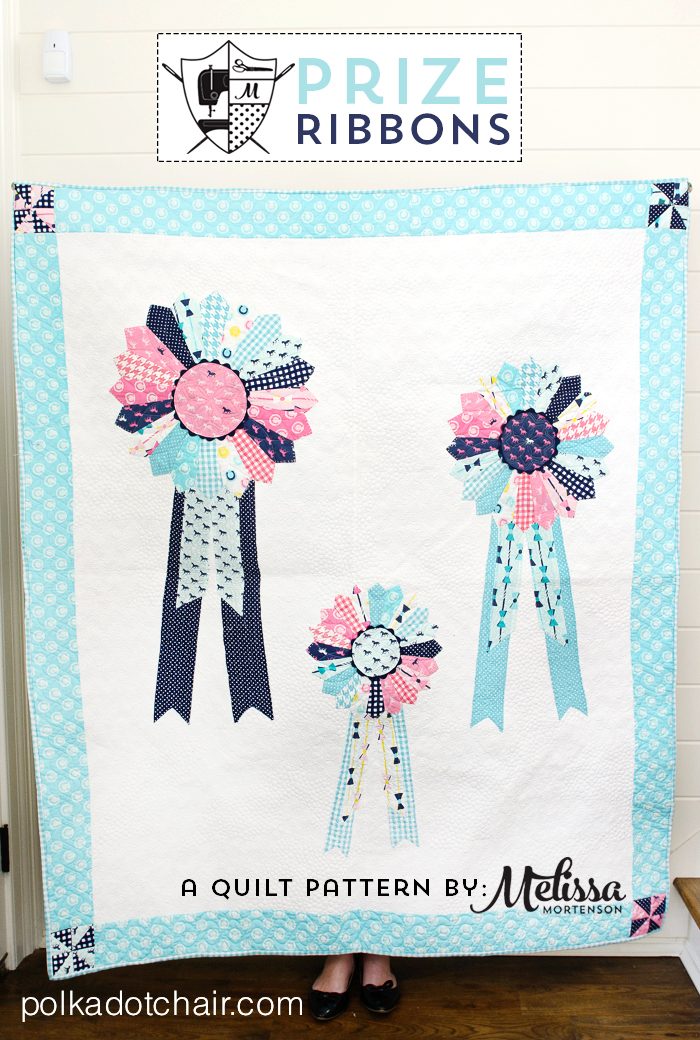 I am so happy to announce that the PDF of my Prize Ribbons Quilt is now available for purchase!! It took a bit longer than I was expecting to put it all together but I'm happy to say that it's done now (I wanted to make sure that all of the directions were clear and easy to understand).
One of the things holding me up with releasing this pattern is the TERRIBLE weather we've had the last few months. Usually here in Kentucky we can get a few warm days during the winter, but it does not seem like that was the case this year.  It rained or was bitterly cold almost every free day I had for quilt photographs.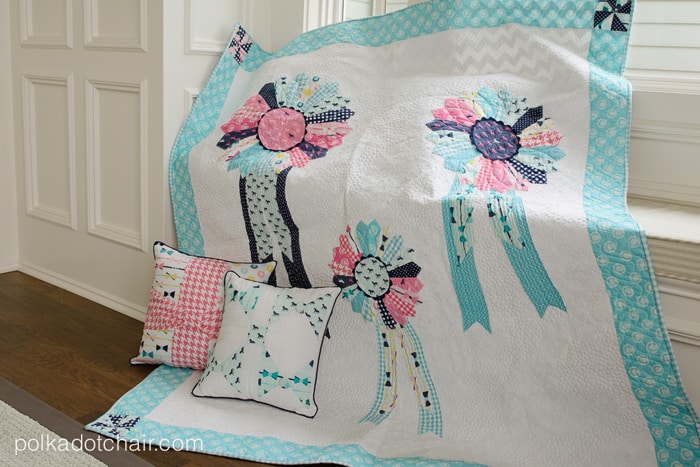 (This one was taken in Gretchen of Nesting in the Bluegrass Home)
 I'm seriously dying to get a photo of this thing hanging on a barn with a Horse peeking it's head out the window….  I didn't want to release the pattern until I had that "magic" photo.  I finally decided it would just be better to get the instructions together and swap out the cover photo later before it goes to print. Lets hope for some better weather soon.  Don't you just hate when little things like that hold you up??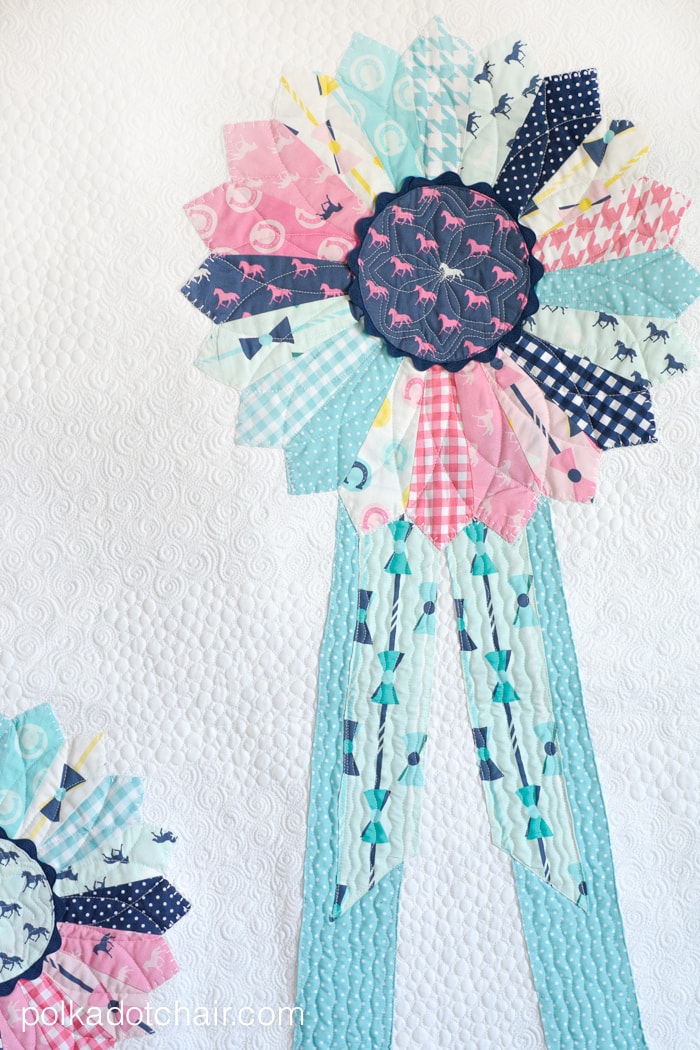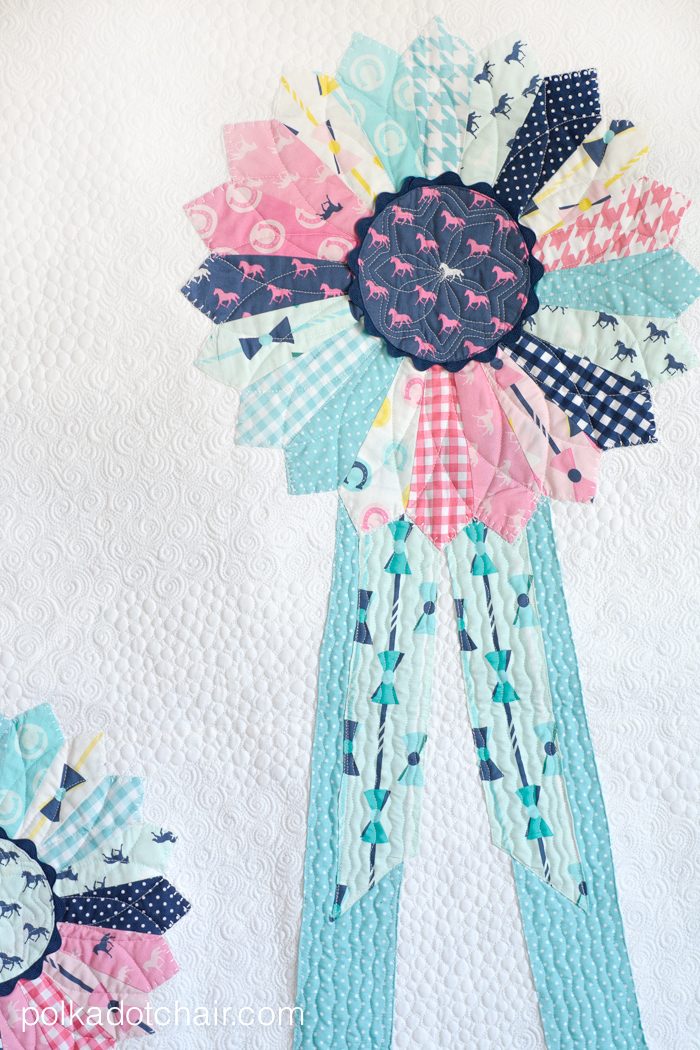 The quilt measures approx 58″ x 68″ and features my new Derby Style Fabric line.  It was actually the VERY first thing that I knew that I wanted to make when I had the idea for a fabric line.  The second thing was a bunch of bow ties (which are coming btw).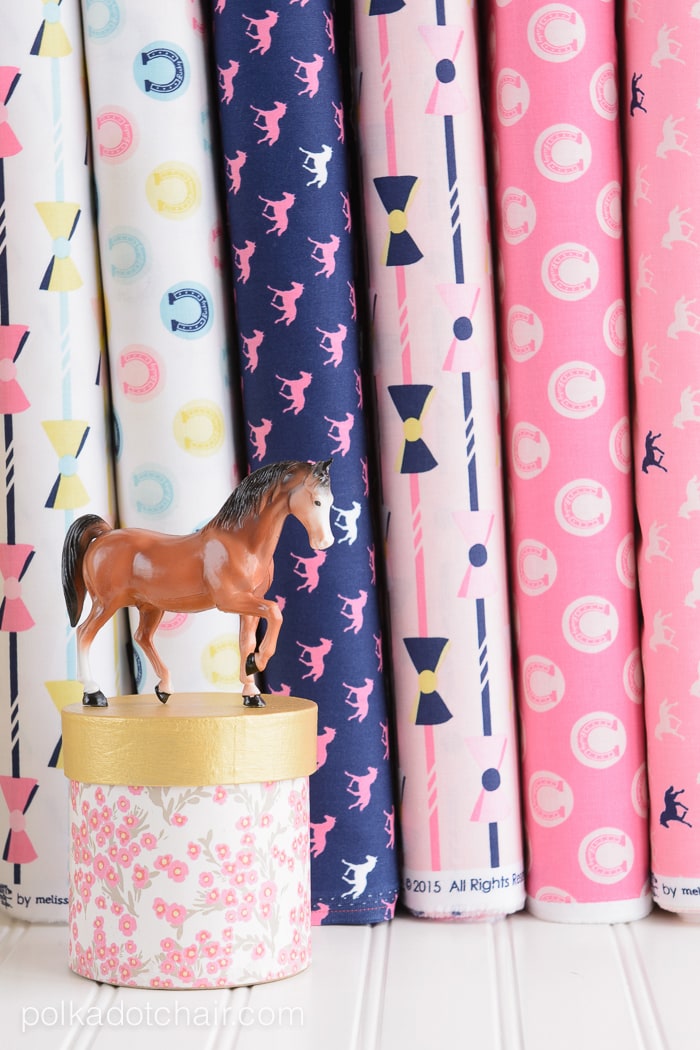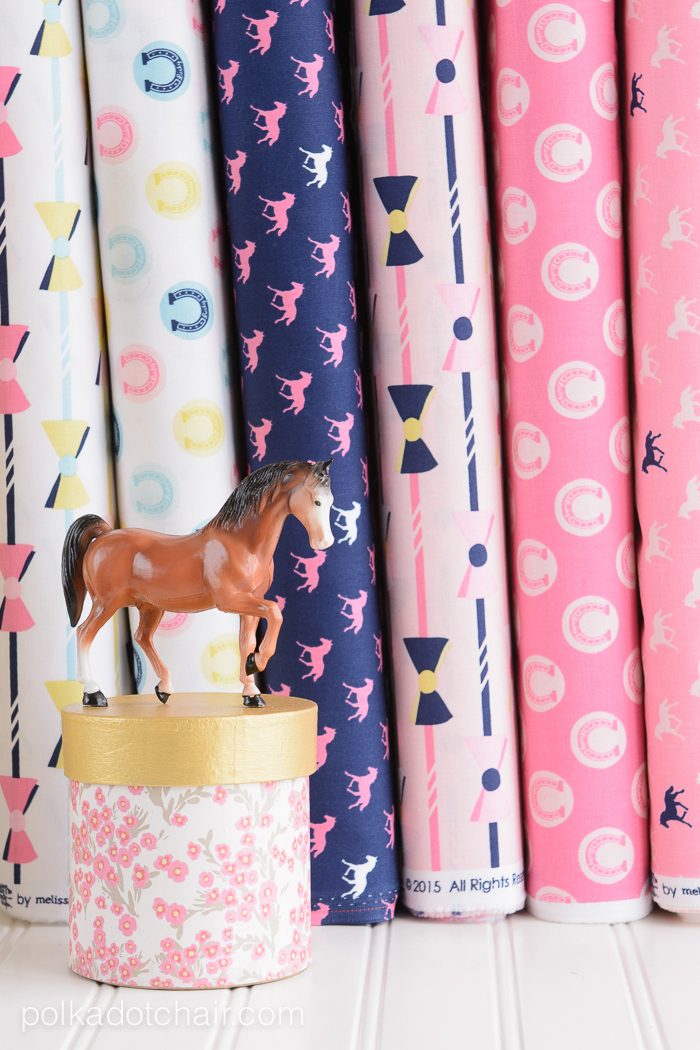 The quilt is a take off of my Dresden Burst Baby Quilt tutorial from a few years ago. I kept the same idea but made it larger and added ribbons to the Dresdens to make them look like horse prize ribbons.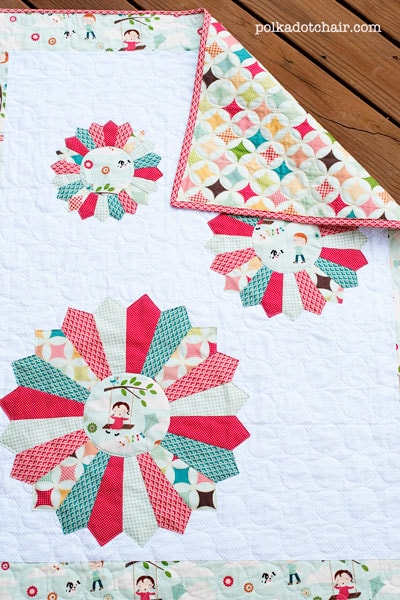 I snapped a few close up photos of the quilt so that you can see the AMAZING job that Natalia of Piece and Quilt did with the machine quilting… I about fell over when it showed up in the mail last fall!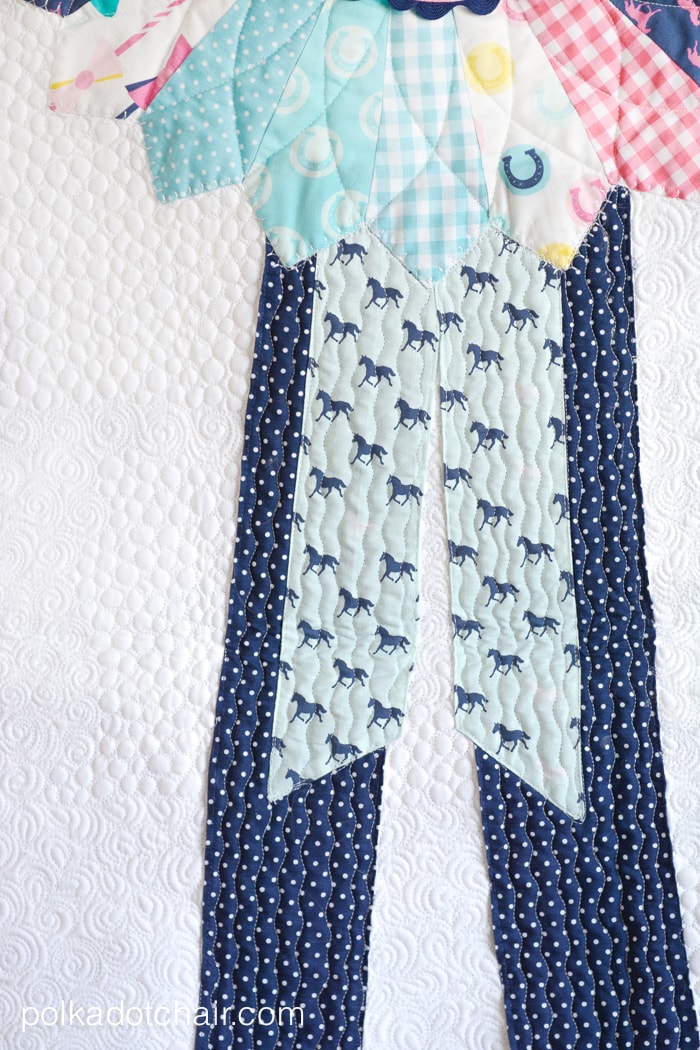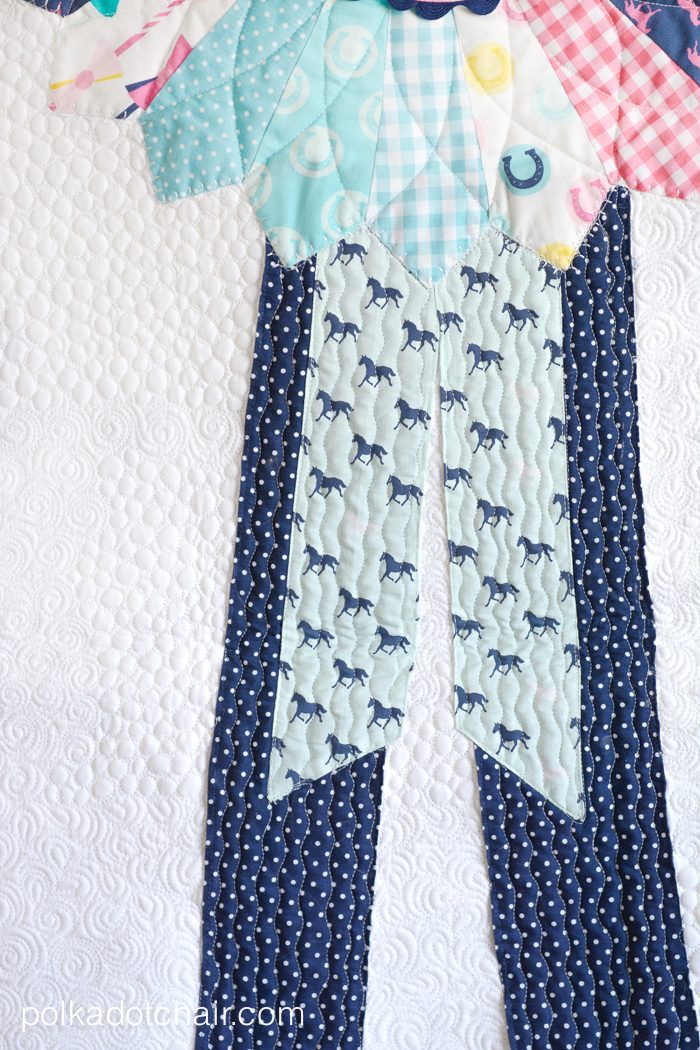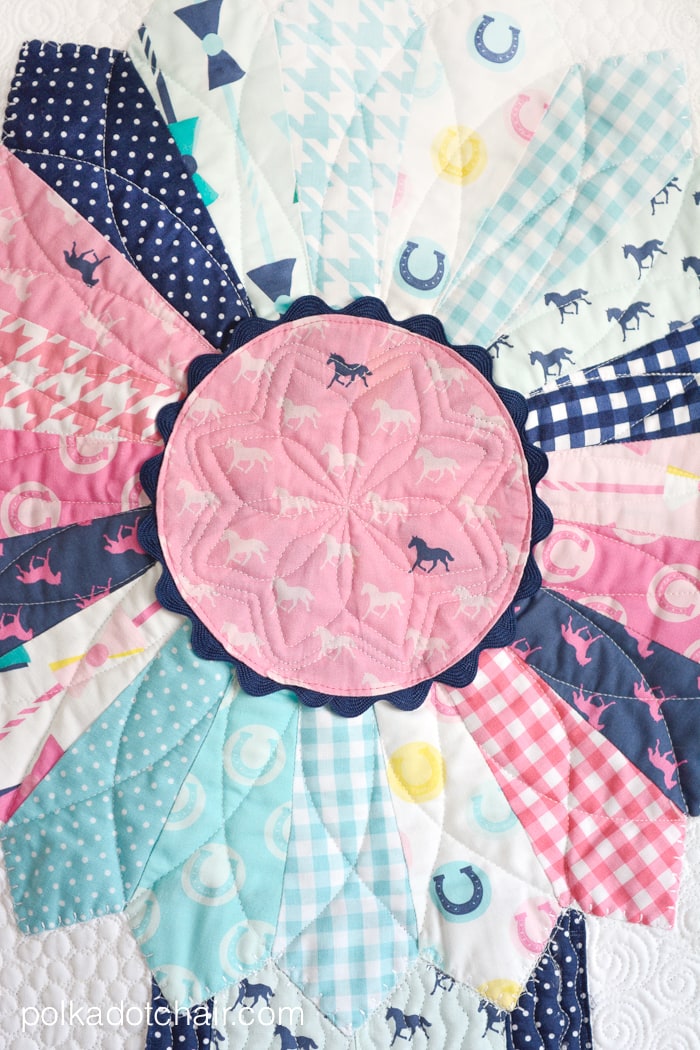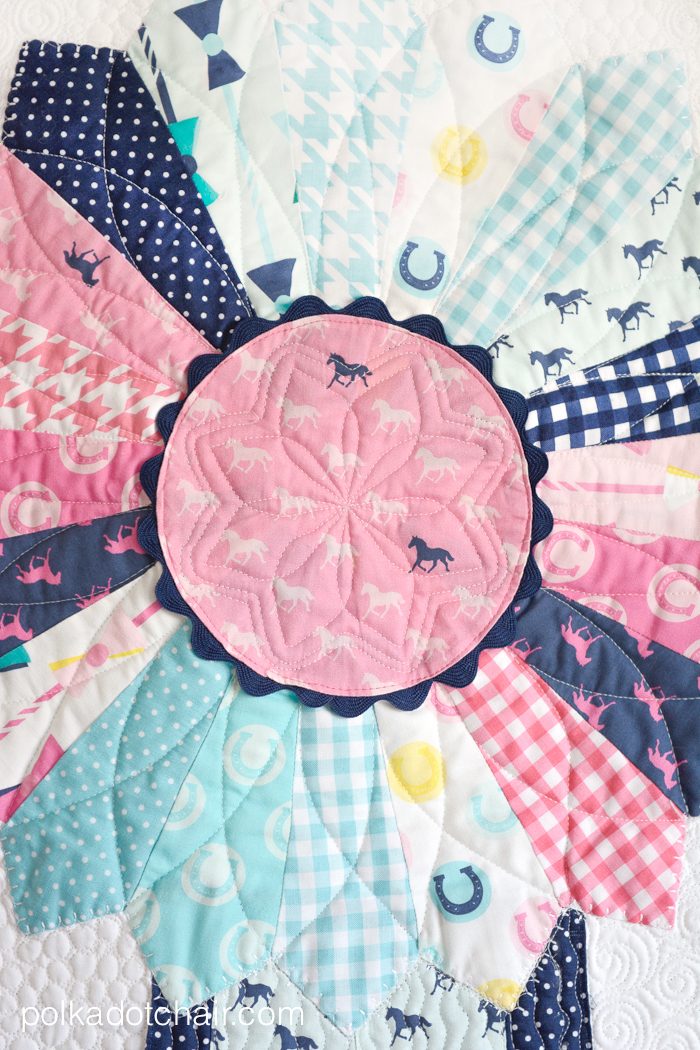 You can pick up a copy of the PDF pattern over at my Pattern Shop (it's hosted on Big Cartel now to make it more user friendly). After you purchase the pattern (you can use paypal or credit card) an email will be sent to you automatically afterwards with a link to download the pattern.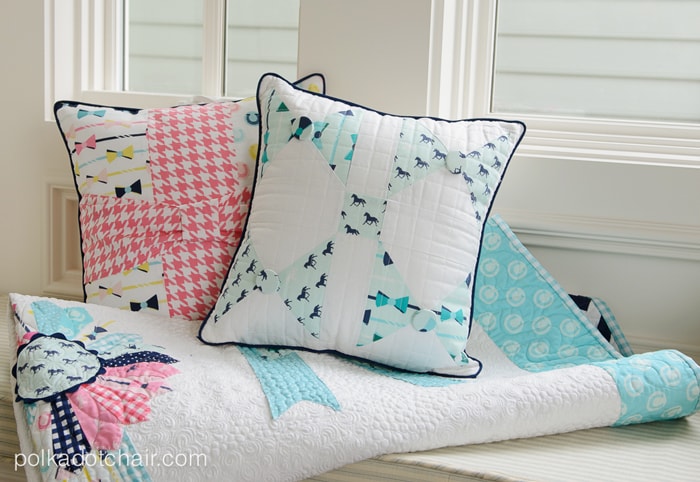 If you make the pattern, or any project with Derby Style, drop me a line so that I can see it! I'd love to Pin and share your projects!!