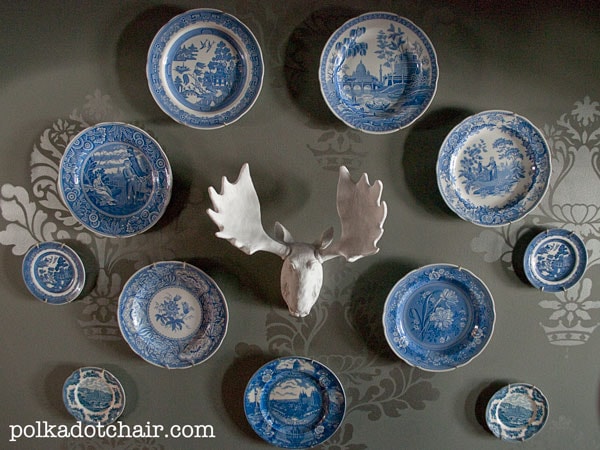 Last Spring we repainted our Dining Room. You can see the before and after pictures here.
Since then I've been slowly working on a few other projects in there.  One of them was to install a plate wall.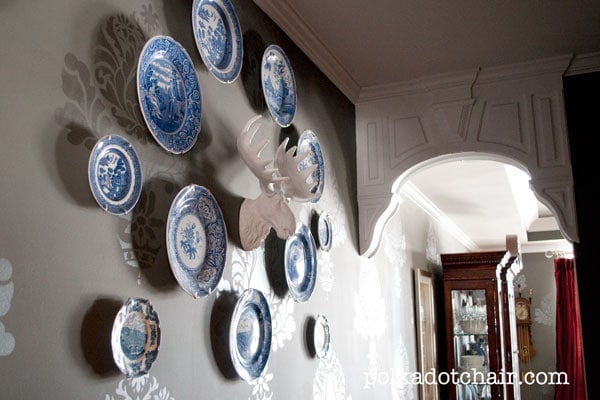 We have a VERY narrow hallway in between our kitchen and Dining Room, on one side we have a butlers pantry and on the other side was a big blank wall.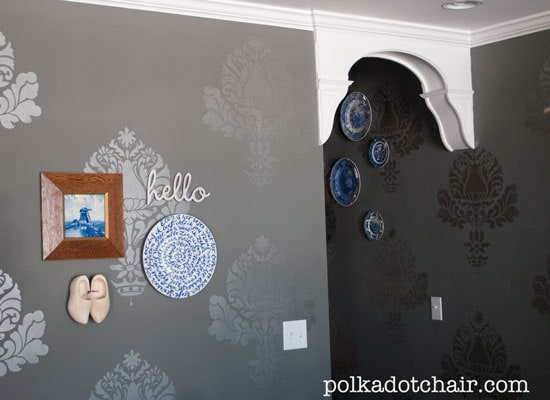 the view from the dining room into the butler's pantry
I've been collecting blue plates for years now.  One of them was my Grandmothers, a few I got at local discount stores and a few I'm glad to say I got in the Portobello Road Market in London.
They have never been hung together, but I had the thought that they would pop out nicely on the gray walls.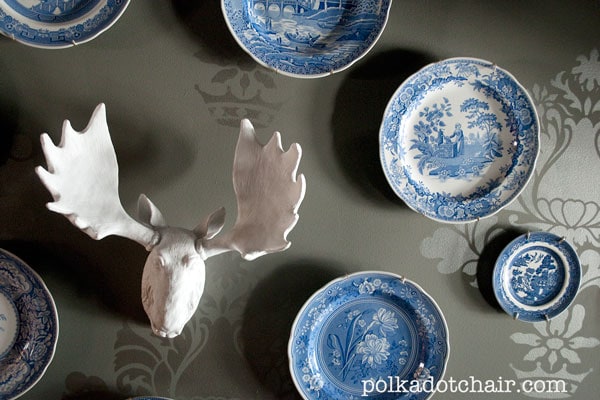 I want our dining room to be nice, but I was worried it was getting a little too serious.  My husband thought I was a bit crazy when I told him I wanted to hang a moose in there, but as usual he went with it.
Now I must say  it's one of my FAVORITE things in my house.  I love the addition of the moose to the plate wall, just a fun unexpected touch.

Click for Print Friendly Version