I'm excited to share with you the details of my new quilt pattern, Cupid's Arrow. It's a fun take on a patchwork heart and arrow quilt pattern, and is perfect for a bit of Valentine's Day inspired sewing.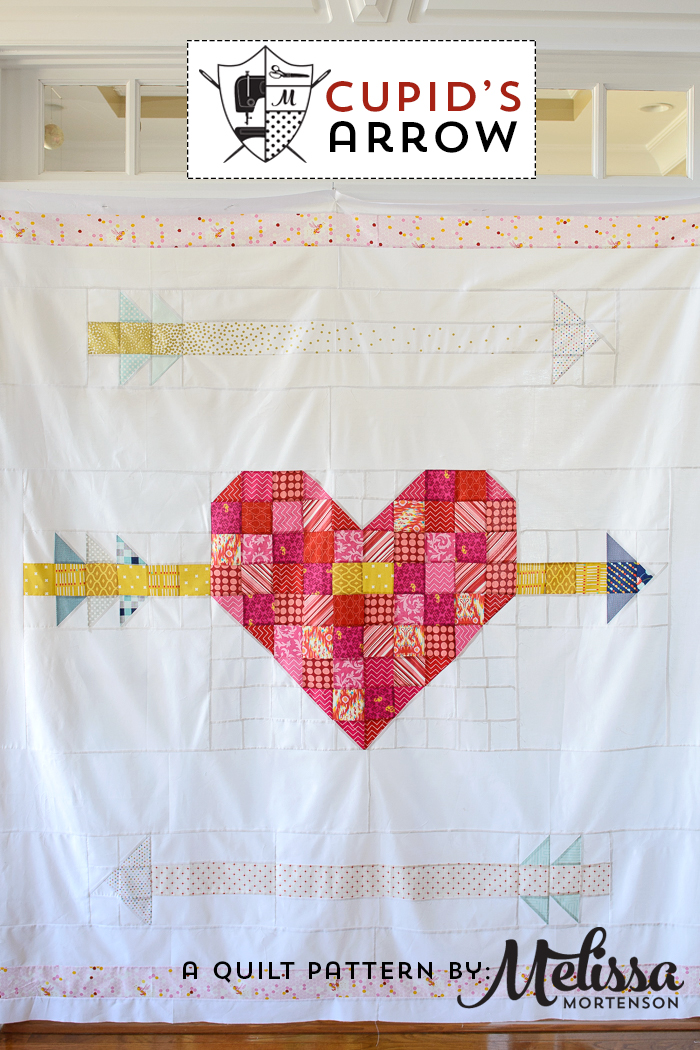 You know that book, "If you Give a Mouse a Cookie?"…. well this project started out a lot like that book.  A few weeks ago I got the idea to make a patchwork heart pillow and began sketching it out. As I was sketching it, I thought that I should try to make it a bit different from other patchwork hearts that I have seen and I got the idea to pierce the heart with an arrow.  I had planned originally to just make the pillow for myself and not worry about blogging about it since we all know there are a lot of patchwork heart pillows in the world.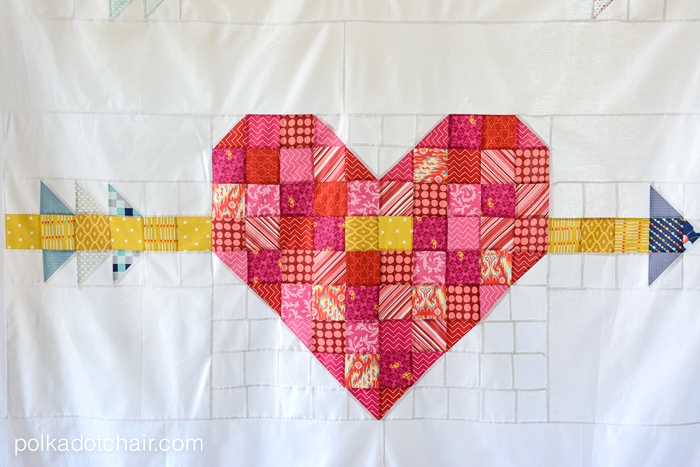 So I made the patchwork heart and arrow.  Then I decided that it was getting to be an awfully big pillow and maybe I should make it into a quilt instead. It sat on my design wall for a week while I contemplated what to add next. After a few days, I got the idea to add and arrow on the top and bottom of the heart.
I wanted the heart to be the main focus of the quilt, so I made the arrows from low volume fabrics.  That way they would "blend" into the background.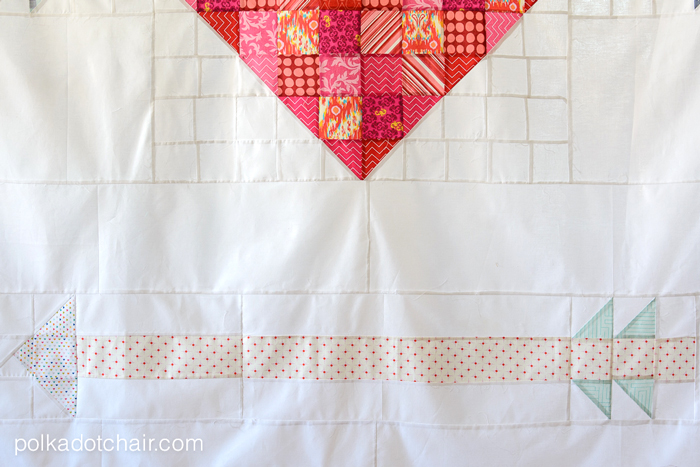 Eventually after staring and piecing and trying different things I came up with a quilt top that I liked.  Then I thought to myself, maybe someone else would like to make this quilt too, and as this project is way to large for a  blog post,  I've decided to release it as the "Cupid's Arrow" Quilt pattern. 
As this quilt grew I soon realized that it was a bit big for me to quilt on my own (it's 70×80) and I decided that I'd send it off to Natalia to quilt instead (she does such an amazing job, it's hard not to send every quilt I make to her).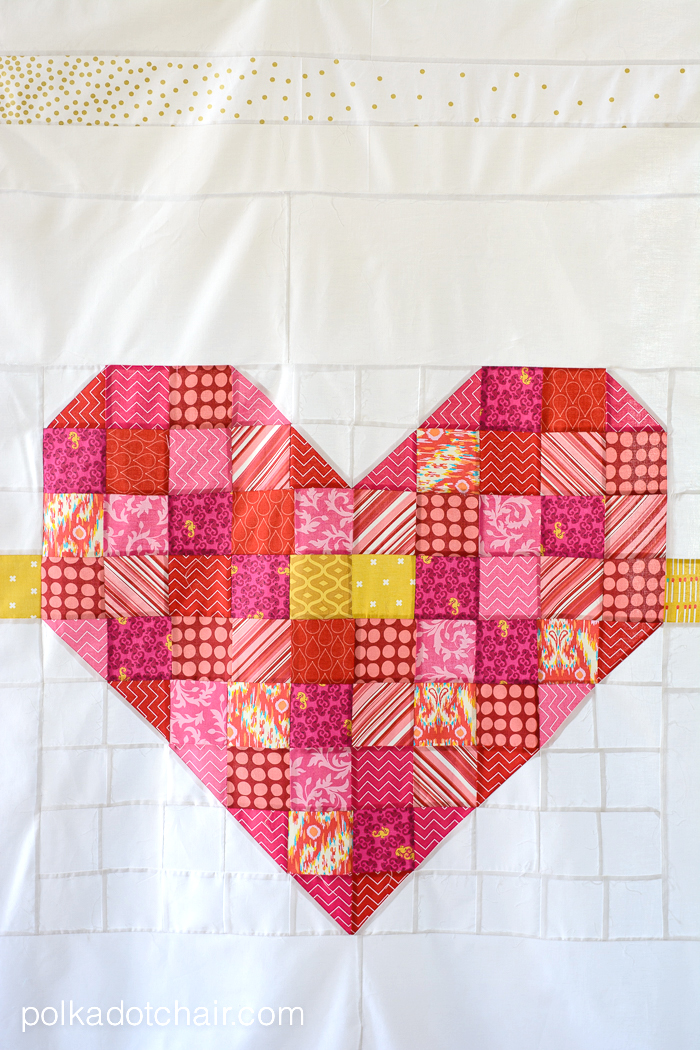 I realize that Valentine's Day is NEXT week and if I wait for it to come back from the quilter it would be kind of late to post the pattern.  I thought that you might like to at least get a start on it before Valentine's Day.  For this reason I've typed up the pattern directions and listed the pattern in my shop even though the top is not quilted yet.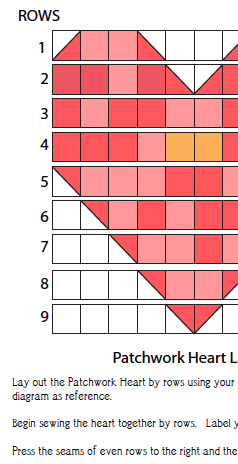 (preview of the pattern)
When I get the quilt back I will blog about it again and swap out the cover photo of the pattern with the finished quilt. (If you buy the pattern before then and want a copy with the finished quilt on the cover, you can download it again).
The pattern is in PDF format and includes fabric requirements, cutting directions and full color guides and illustrations.  When you purchase the pattern from the shop you will immediately be sent and email with a link to download the pattern yourself.  I hope that you enjoy the pattern and please share photos with me if you make one!
UPDATE:
PHOTOS OF THE FINISHED QUILT