Do you have a stash of Halloween fabrics burning a hole in your sewing room? If so, why not use some of that fabulous stash and create a fun Halloween quilt? If you're looking for ideas, I've rounded up eleven fun Halloween Quilt Patterns for you today!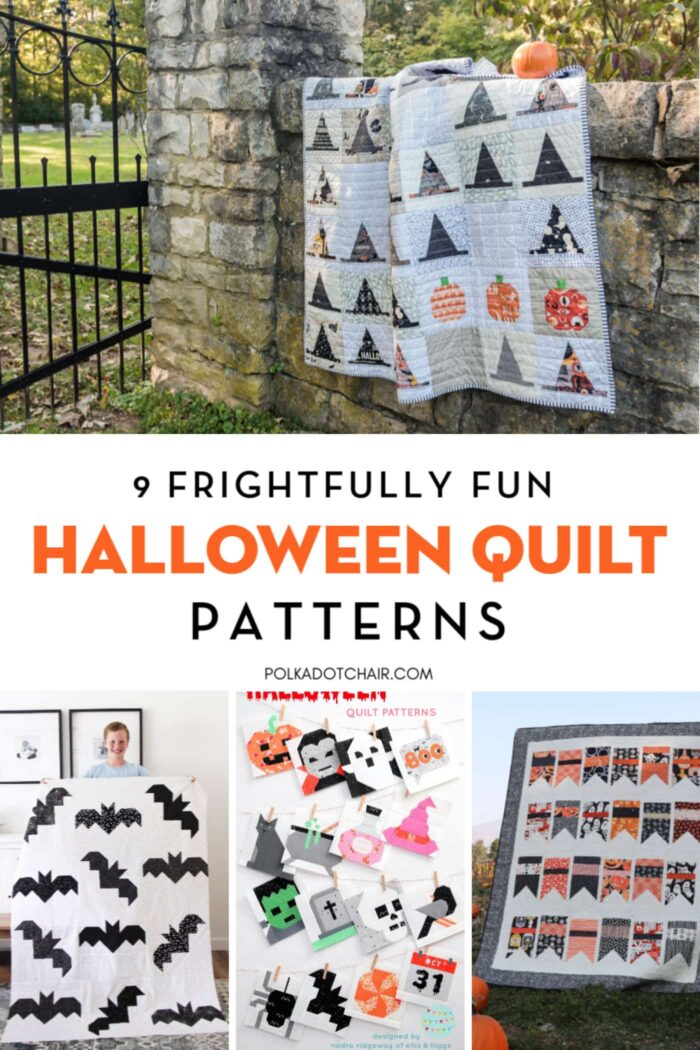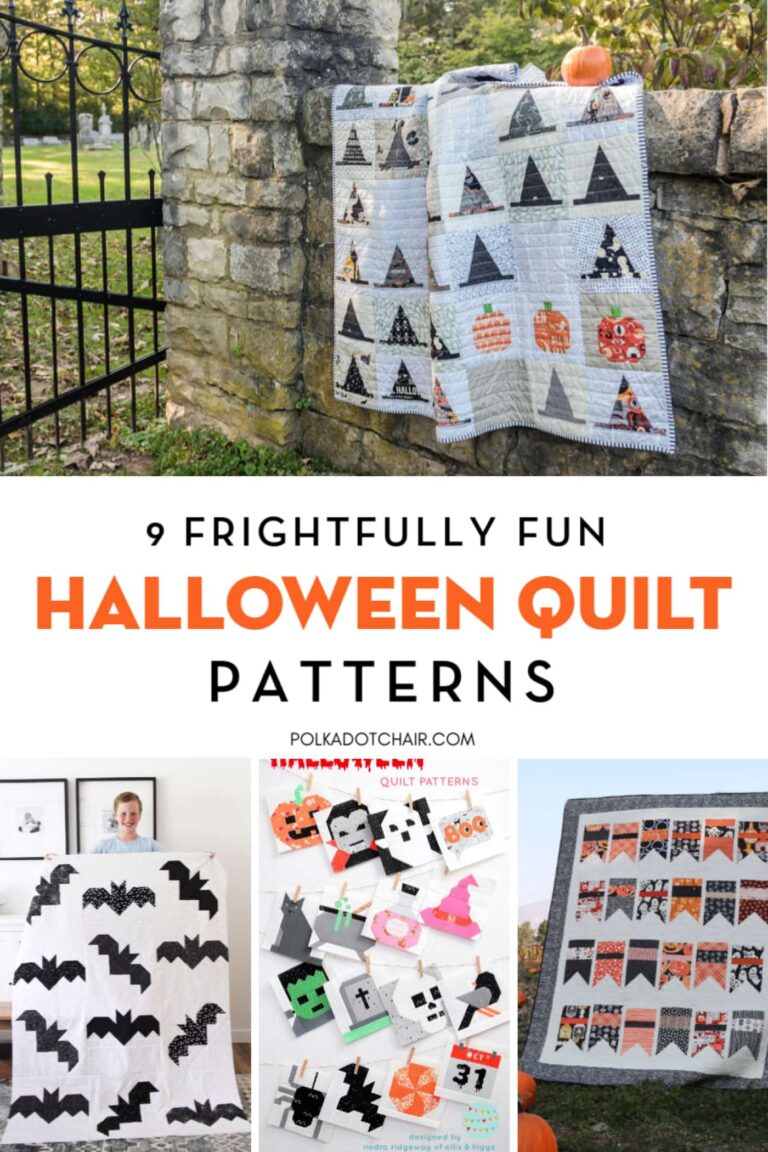 Halloween Quilt Patterns
Halloween quilt patterns are a delightful fusion of tradition and creativity, offering an opportunity to showcase your love for this bewitching holiday through the art of quilting.
Table of Contents
From playful pumpkins and mischievous black cats to hauntingly beautiful witches and ghoulish ghosts, these patterns allow you to capture the essence of Halloween in every stitch!
Whether you're an experienced quilter or just starting out, I hope we've found a pattern that you will enjoy!
[this post has been updated from a previous version to include two additional pattern suggestions]
About the Patterns on the List
Personally, I love making Halloween quilts! They might actually be my favorite quilt to sew. On this list, you'll find a combination of quilt patterns and free tutorials that I have written, along with a couple of patterns written by some of my favorite quilt pattern designers.
If you're new to quilting and are looking for a FAST project, I recommend starting with a 10″ precut pack of your favorite Halloween fabric and making a simple patchwork quilt.
Eleven Halloween Quilt Patterns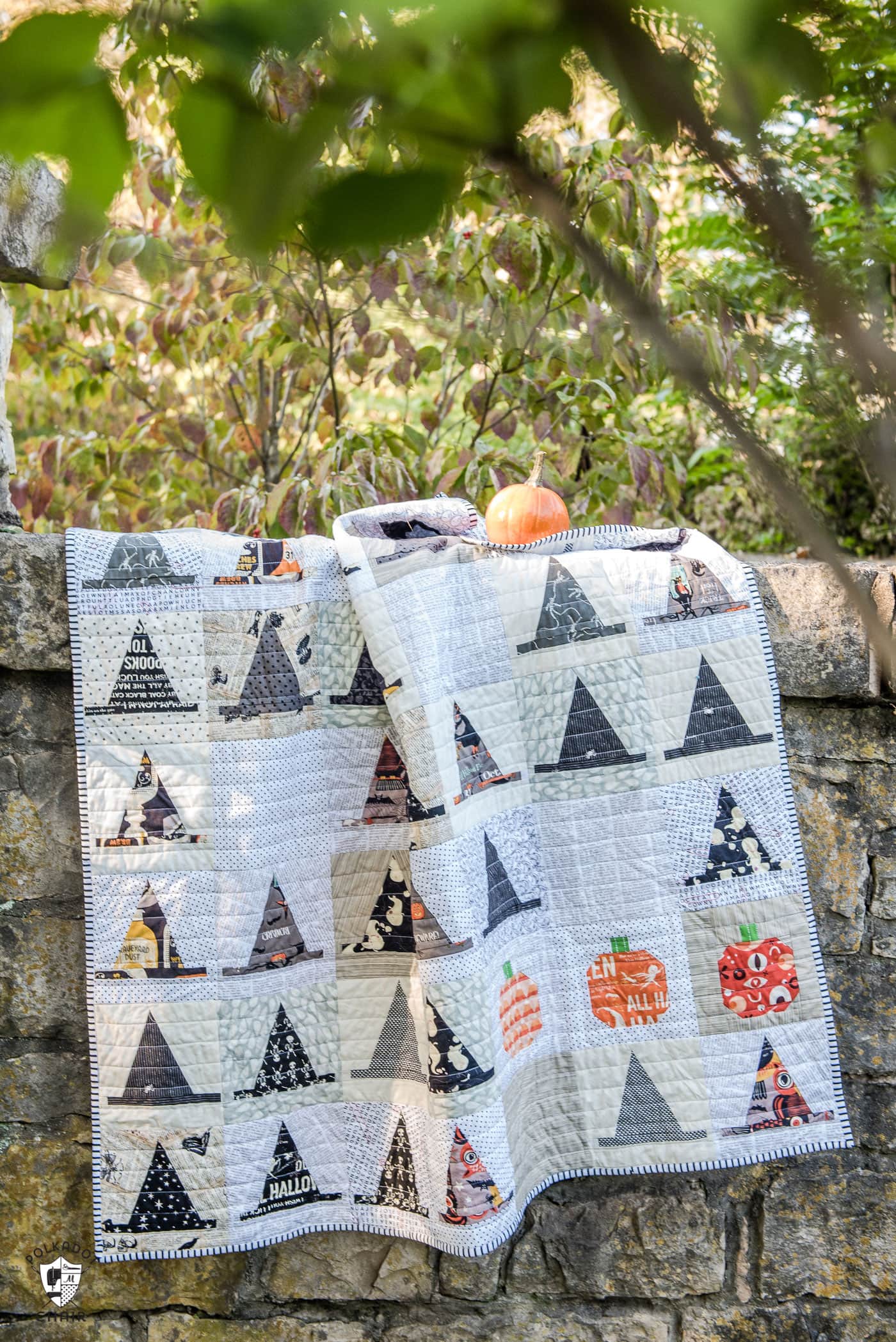 1. Halloween Haberdashery Quilt Pattern
The Halloween Haberdashery quilt pattern is made up of a series of Witch Hat Quilt blocks. The blocks are very simple to piece and can be pieced traditionally or using Foundation Paper Piecing (with a separately purchased pattern). The pattern also has directions to create cute pumpkin blocks to complement the quilt.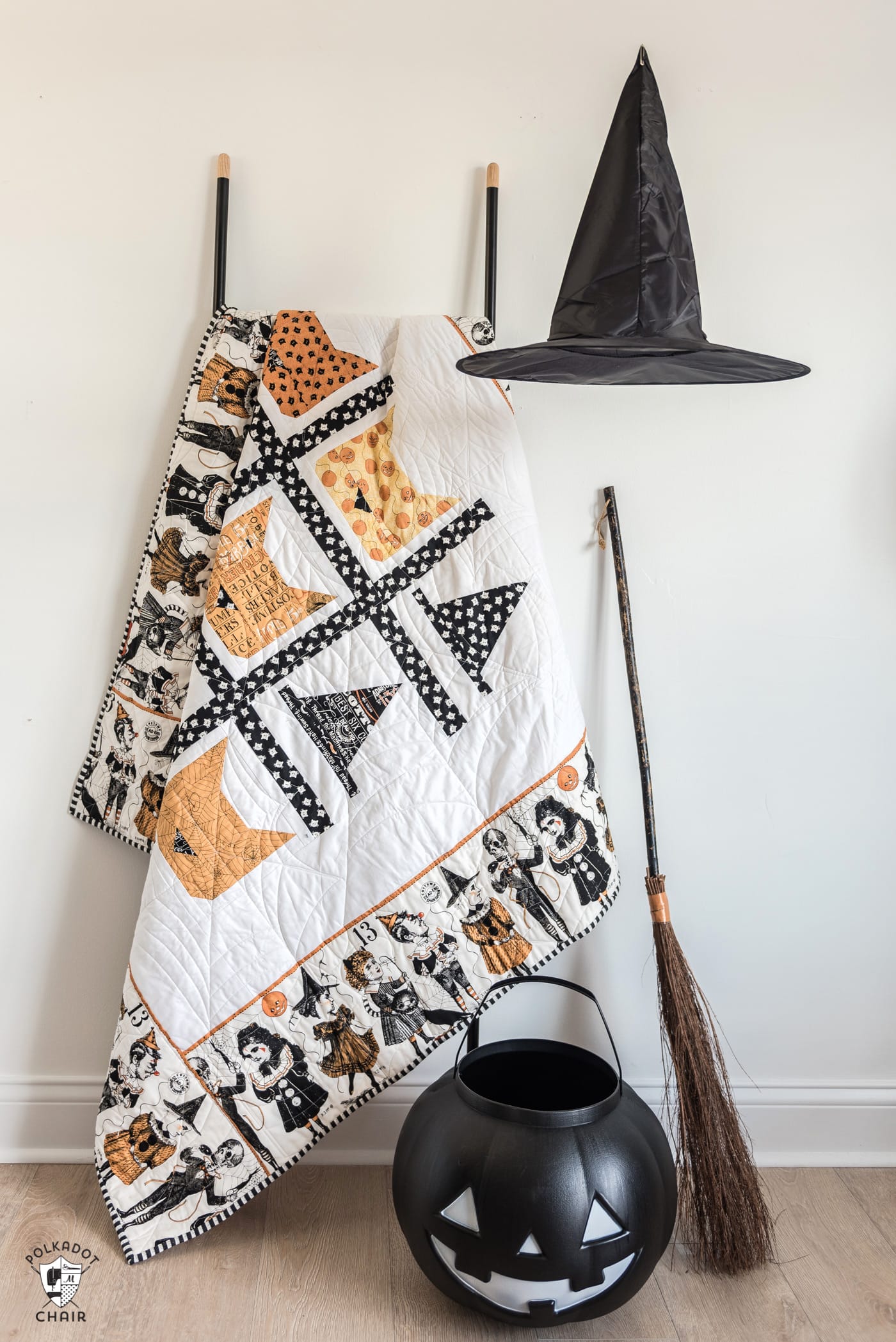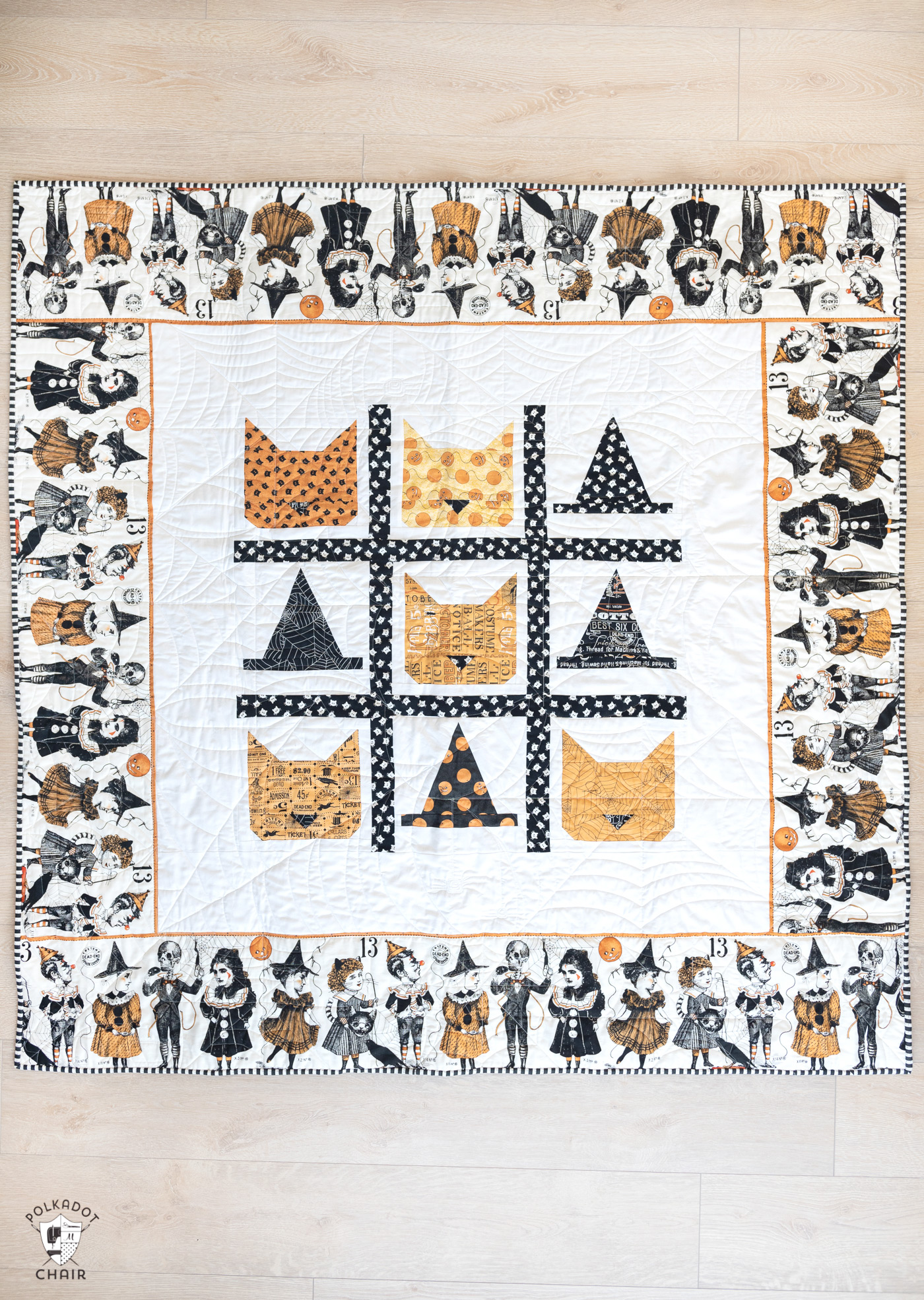 2. Tic Tac Cat Quilt Pattern
The Tic Tac Cat quilt is a mix-and-match quilt pattern. The blocks in the center are swappable, and one of the versions is perfect for Halloween!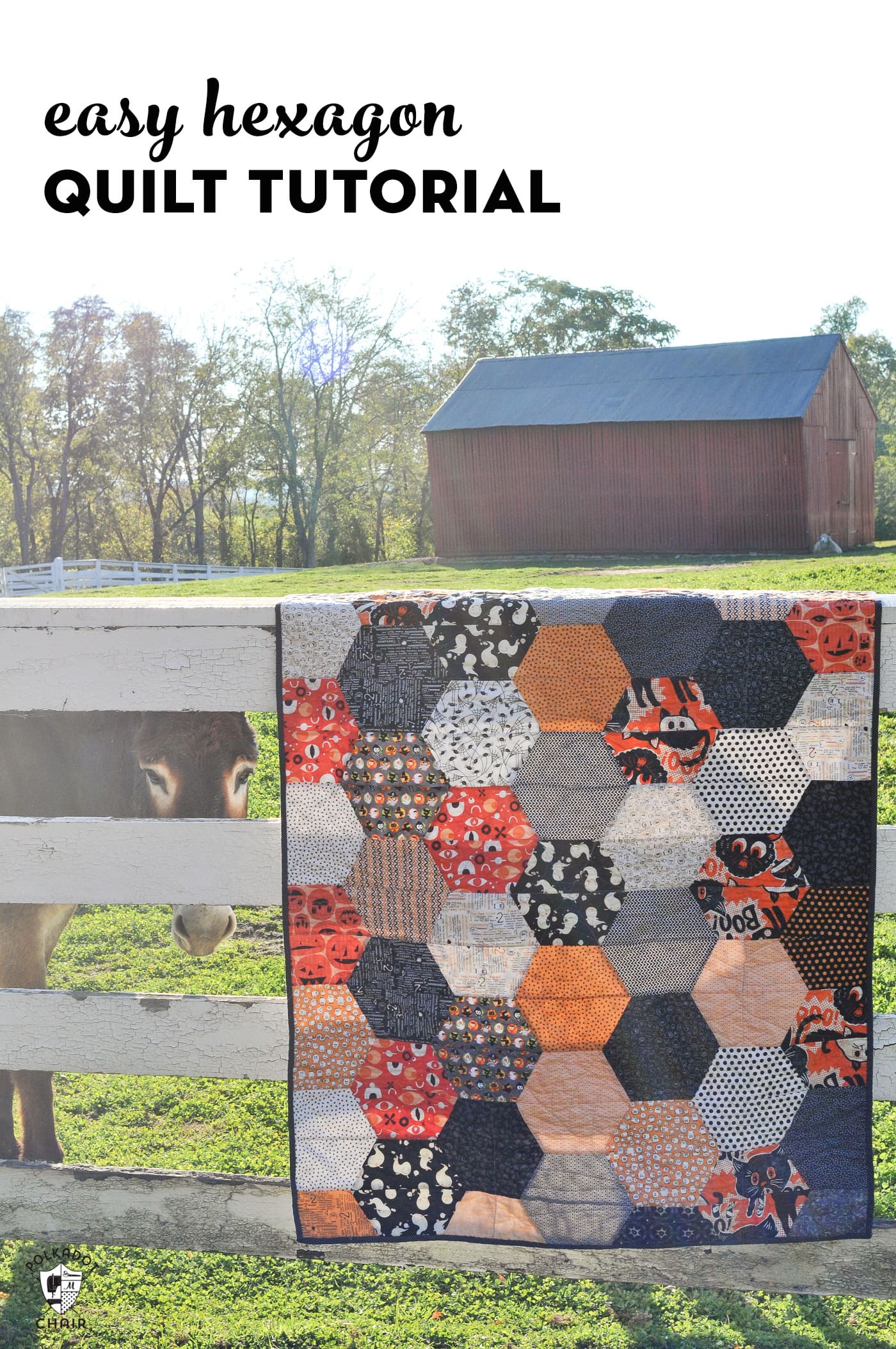 3. Hexagon Halloween Quilt
Quilts for Halloween don't always have to be made from Halloween patterns. Sometimes, all you really need to do is swap out the fabrics. This hexagon quilt is pieced so that there are no Y seams. I created this quilt from some of my favorite Halloween fabrics in my stash a few years ago. This is a free quilt pattern that you can find on my site.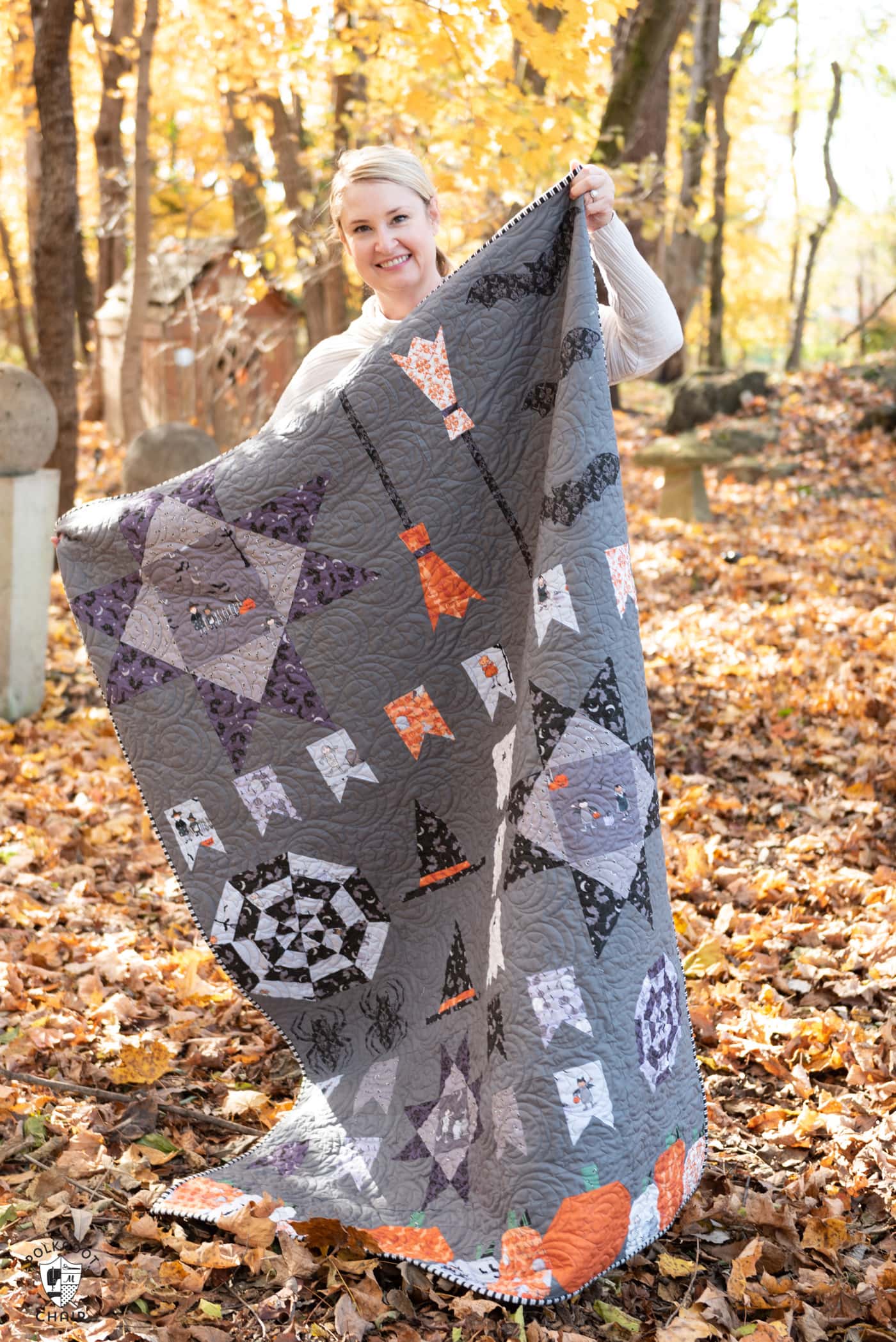 4. Spooky Sampler Quilt
The Spooky Sampler quilt is made from a variety of adorable Halloween Quilt blocks! It features raw edge applique and traditional quilt piecing.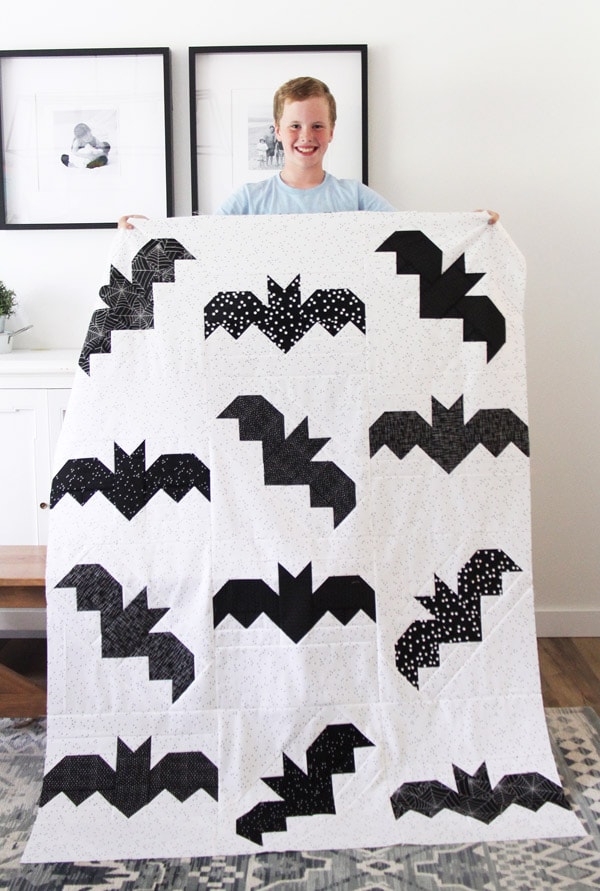 5. Bats Quilt Pattern
Allison from Cluck Cluck Sew has designed the cutest pattern featuring a collection of bats!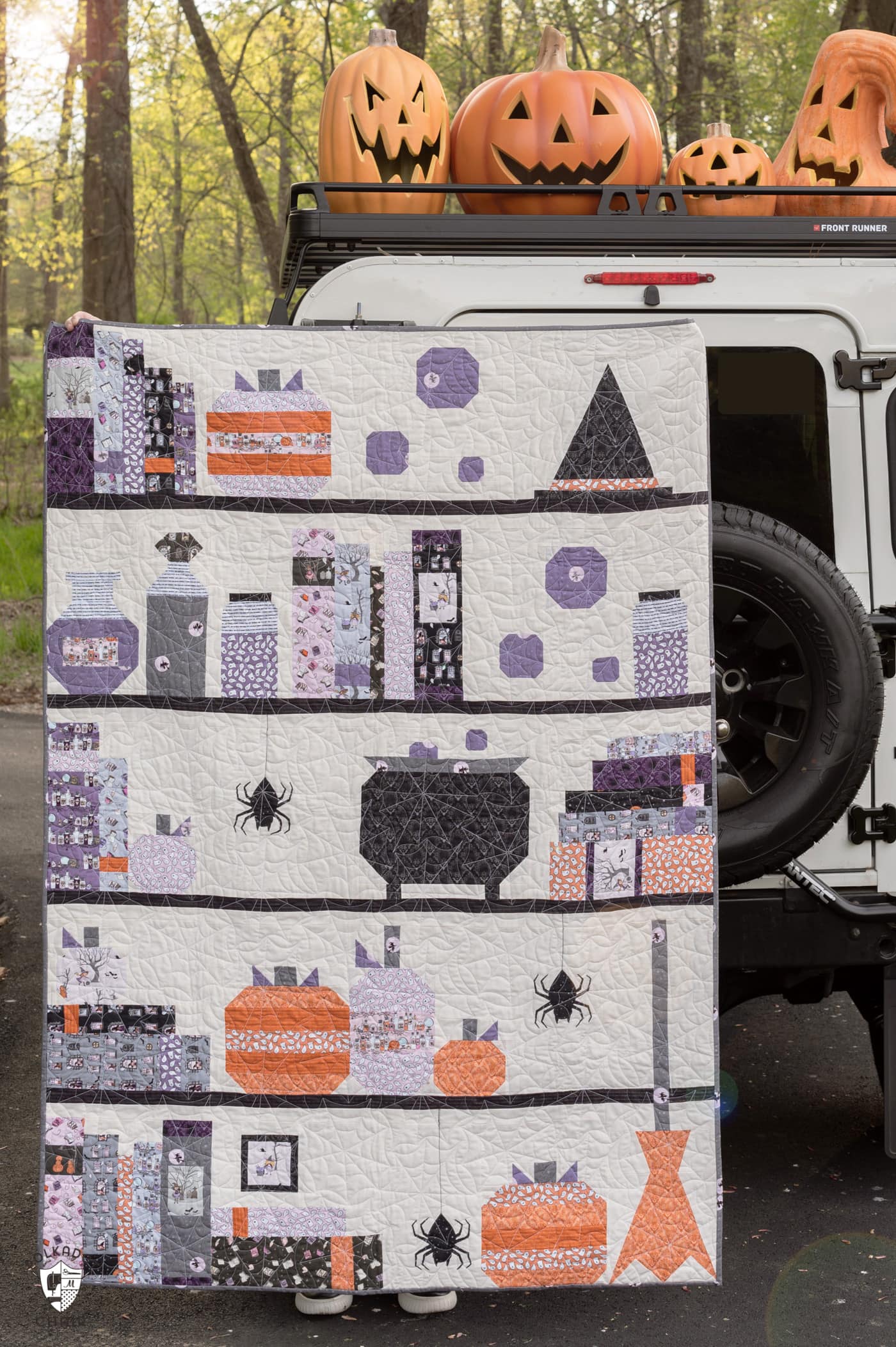 5. Spooky Shelfie Quilt
The Spooky Shelfie Quilt pattern is a bookcase-inspired quilt pattern! I designed it by trying to dream up everything that would be on a bookshelf in a witch's house! There is even a series of YouTube videos walking you through the construction steps.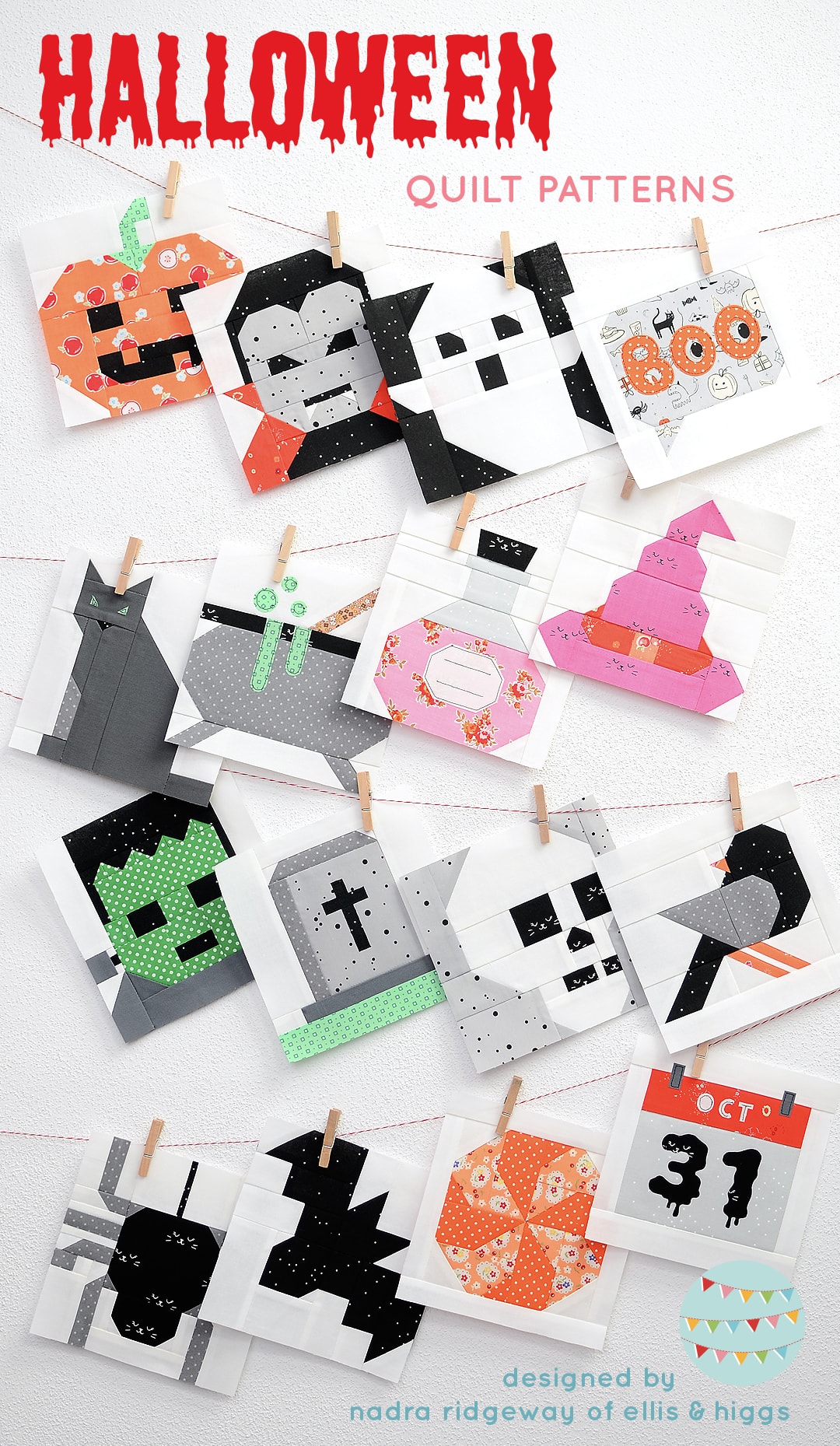 6. Halloween Quilt Block Series
Nadra Ridgeway of Ellis and Higgs has designed several quilt blocks with a Halloween theme that can be mixed and matched to create something that is totally unique. You can grab the patterns in her Etsy shop, Ellis & Higgs. These blocks will also be perfect if you want to create a smaller mini quilt or a wall hanging.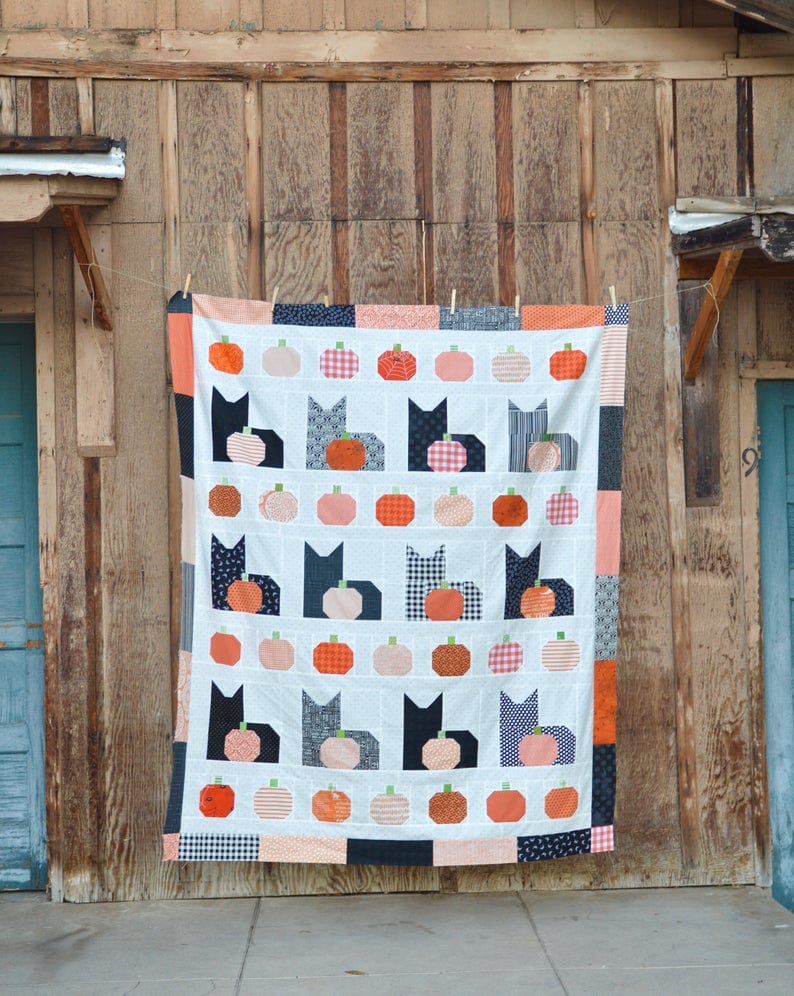 7. Pumpkins & Cats
Amanda from Jedi Craft Girl has created a fun take on a pumpkin quilt with her I Love Cats Pattern! Grab it in her shop, Jedi Craft Girl, via Etsy. I think the cat blocks in this pattern would be perfect for turning into table runners. You could stitch one row of blocks, then quilt and bind it.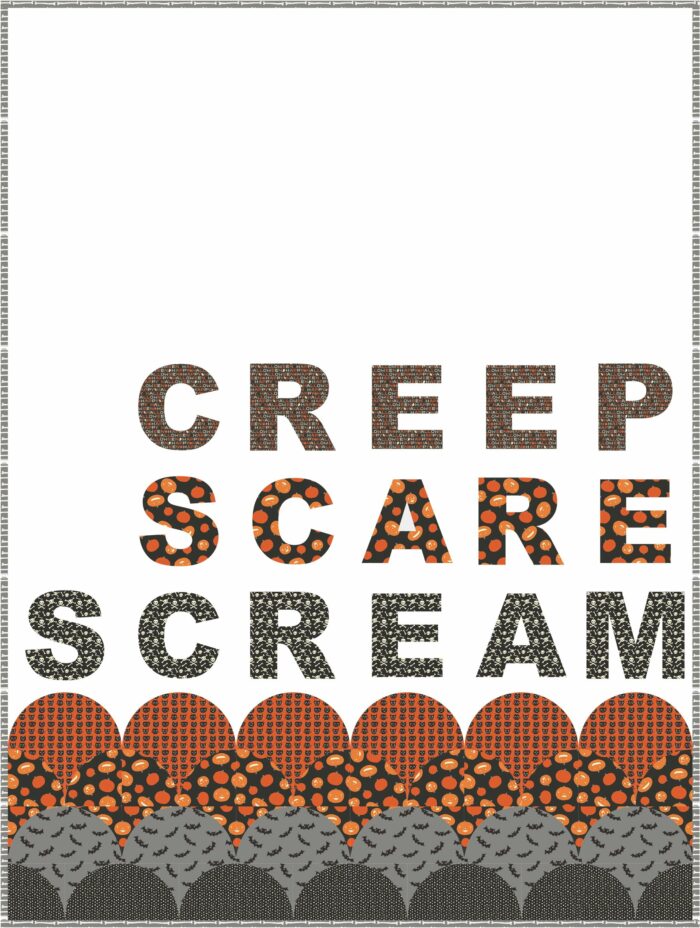 8. Letter Board Quilt Pattern
My Letter Board Quilt pattern can be customized for any holiday! I really don't "need" another Halloween quilt, but I'm sorely tempted to stitch up a Halloween version of this quilt. It would be fun to use up some of your favorite quilting fabric. When you buy the pattern, it comes with applique patterns for the entire alphabet!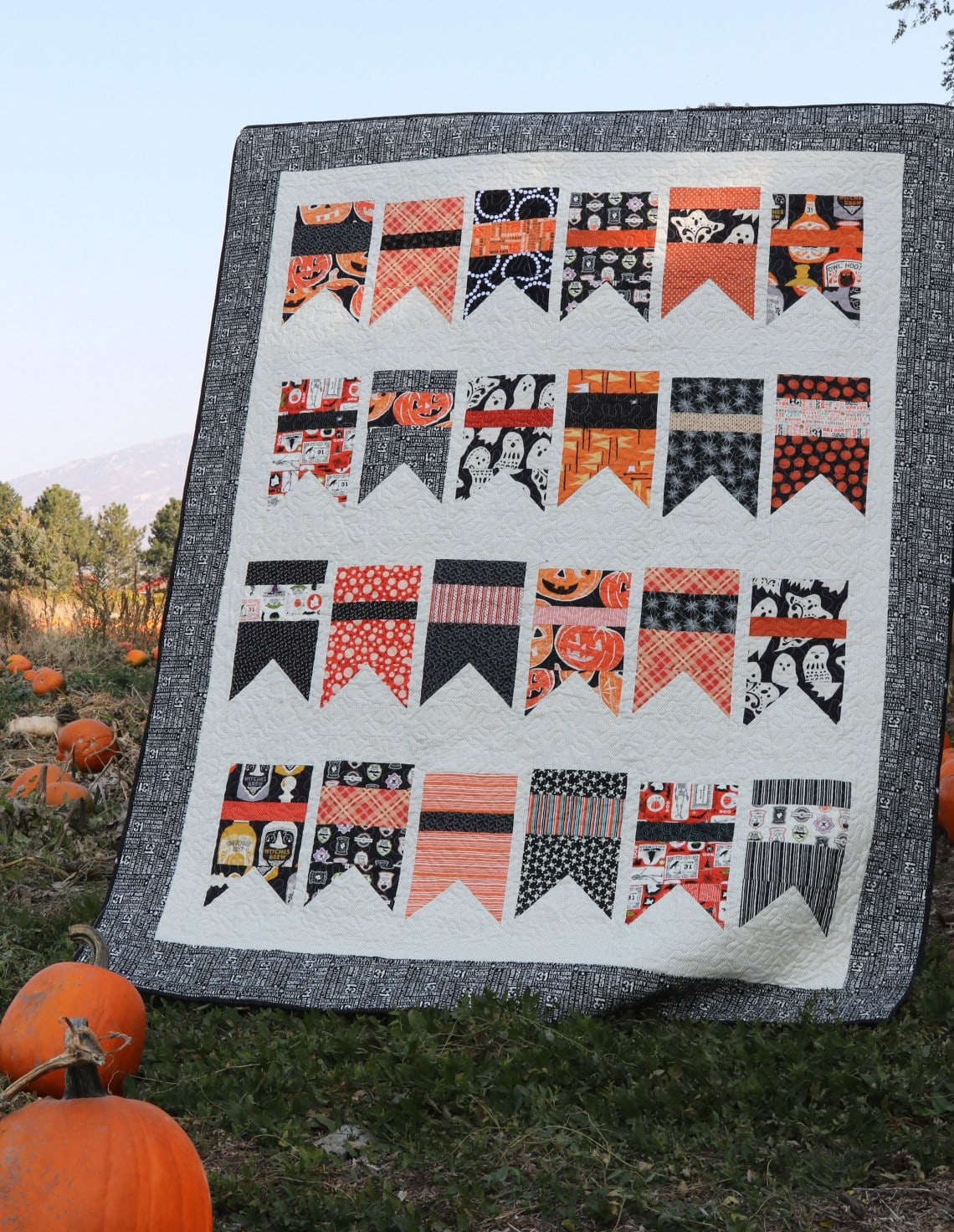 9. Halloween Bunting Pattern
This bunting quilt by Diary of a Quilter is a great example of Halloween fabrics turning a simple pattern into an adorable Halloween Quilt!
10. Gathered Precuts Quilt Pattern
The Gathered Precuts Quilt tutorial is a free tutorial on our site! It uses a 10″ precut stack of fabric and some additional yardage. I made my quilt using Spooky Schoolhouse fabric & panel. Making it the perfect Halloween Quilt!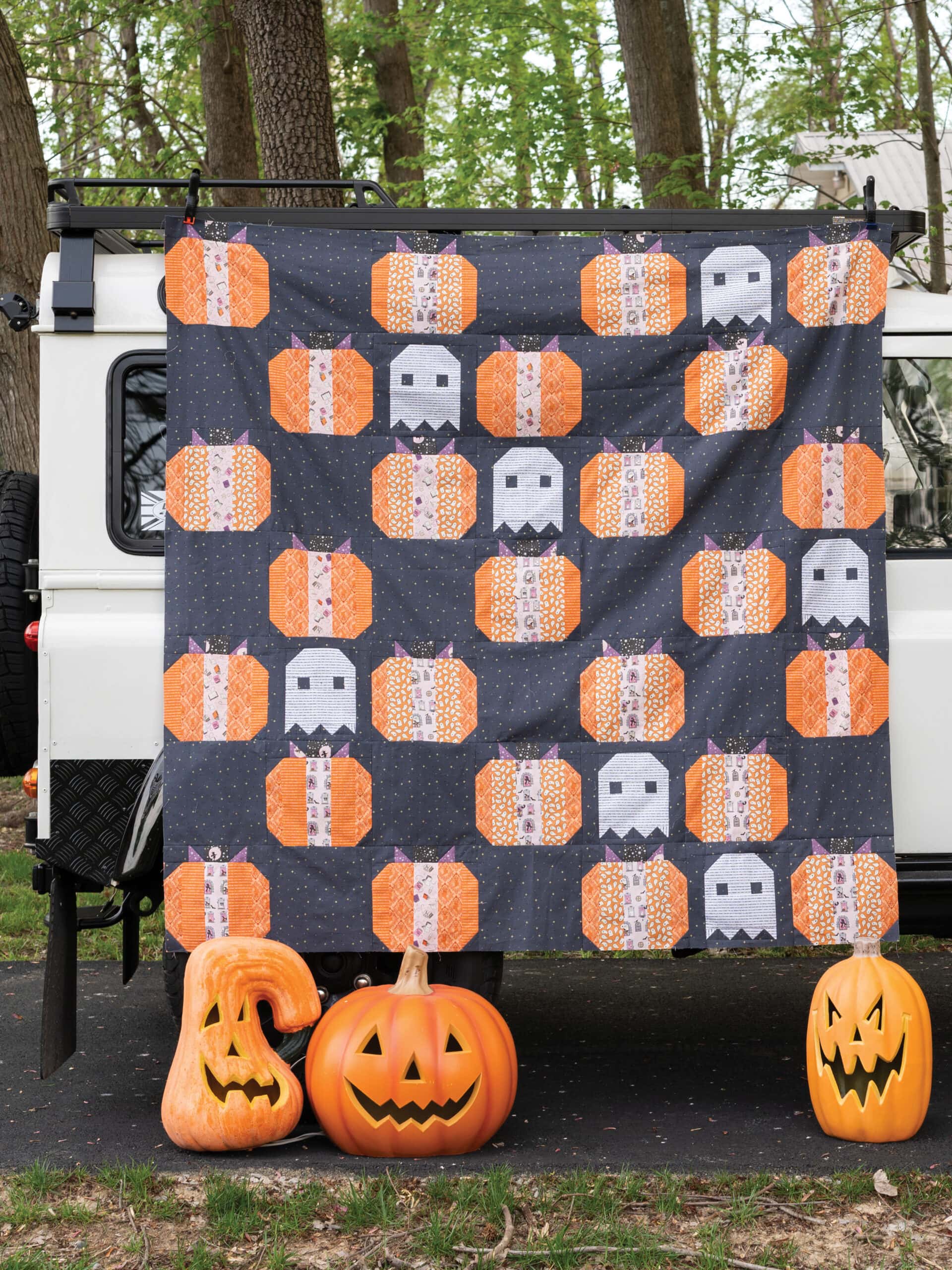 11. Pumpkin Patch Ghost Quilt
The Patch Ghost quilt is a special edition quilt pattern that I designed and is available as a quilt kit! It's made using Fat Quarters!
You May Also Like