Today for our next stop on the Safari Party Fabrics Blog Hop we have Shelly from Coral & Co sharing a free tutorial for a charm pack quilt! She is using pre-cuts to make a really fast to piece quilt top! Keep reading to find out more. To see all of the Safari Party Fabrics ideas shared so far, just CLICK HERE.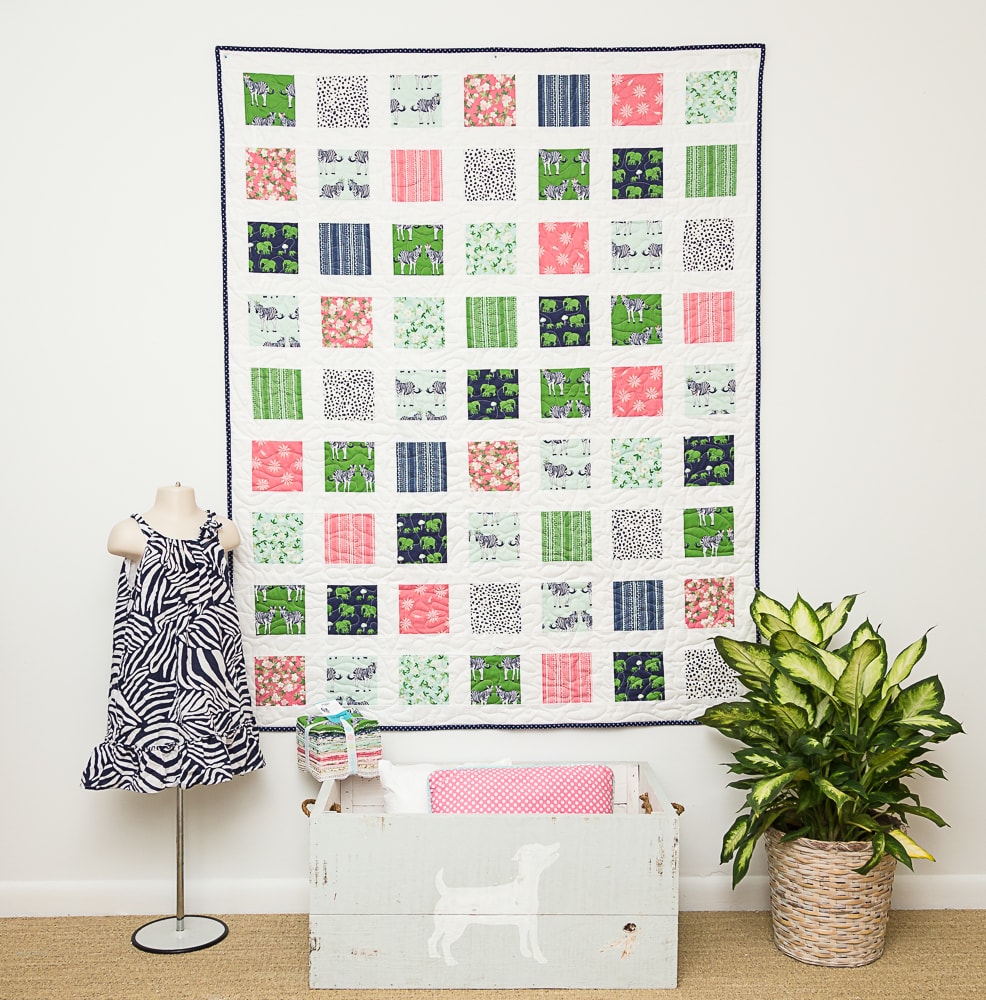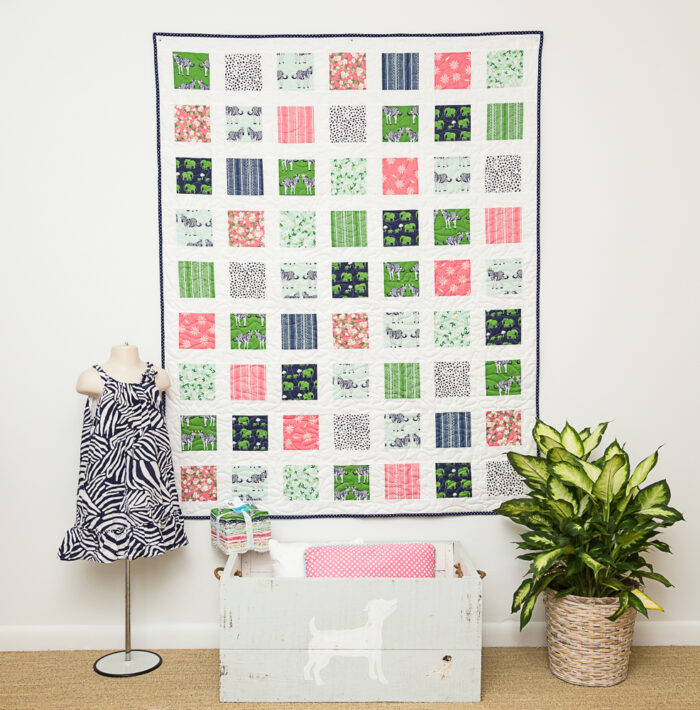 Okay, so funny thing. While I was in Utah last summer I stopped by the Riley Blake warehouse and bought a bunch of 5″ stackers of Safari Party (5″ stackers are sometimes called charm packs).  I bought them so I'd have something simple to pass out to people interested in the fabric either for their stores or for upcoming projects.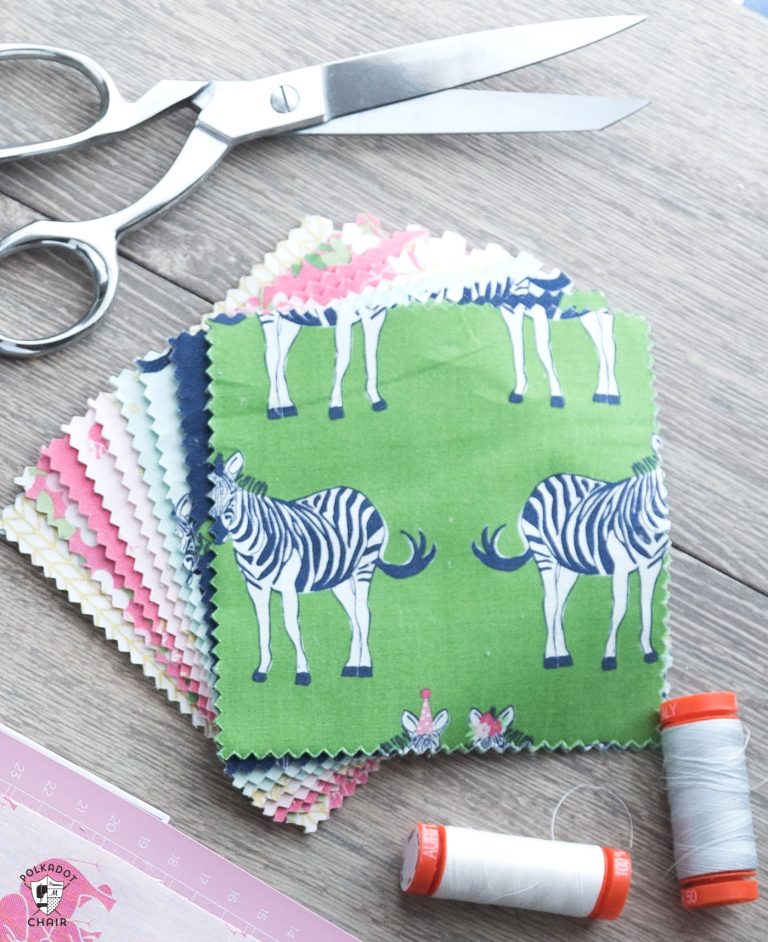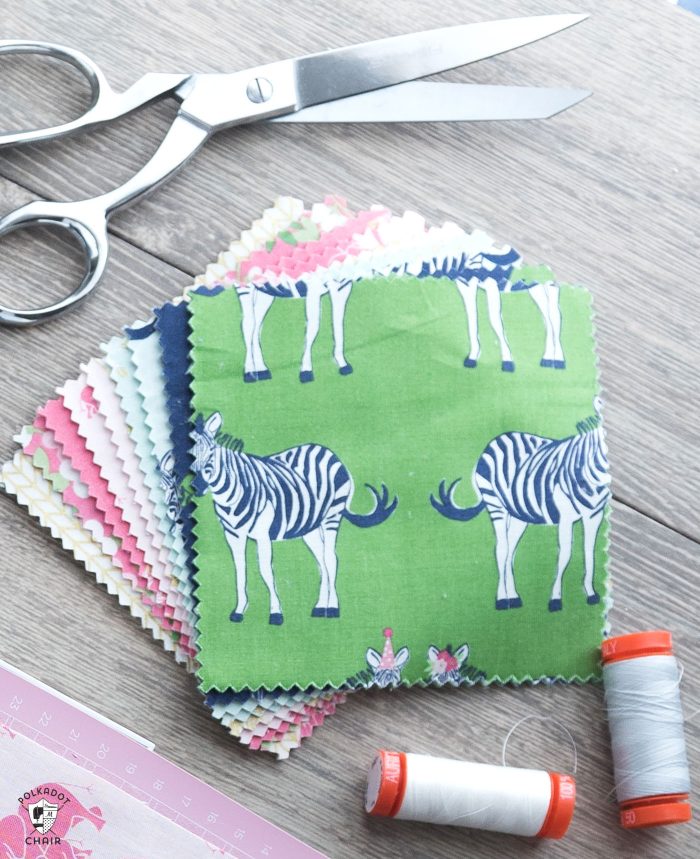 As of last week and I had a couple of 5″ stackers of Safari Party on my shelf. Just last Friday I was looking at them thinking, "I should really write up a simple quilt pattern using these, they would make a really cute baby quilt".  I started to sketch out the idea in my head, then realized I don't have time to make a baby quilt. But I was kinda bummed because I thought you guys would really like the idea.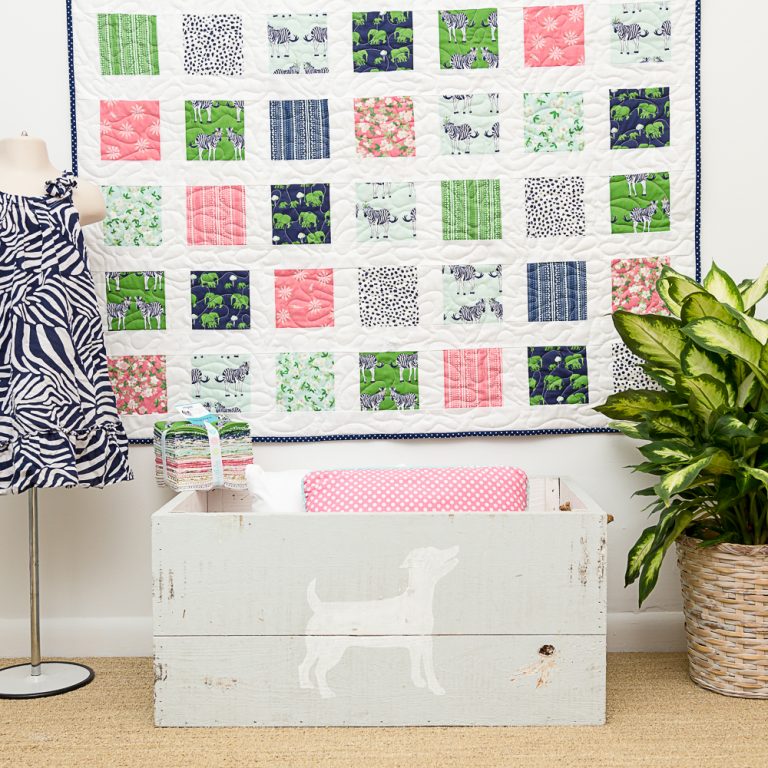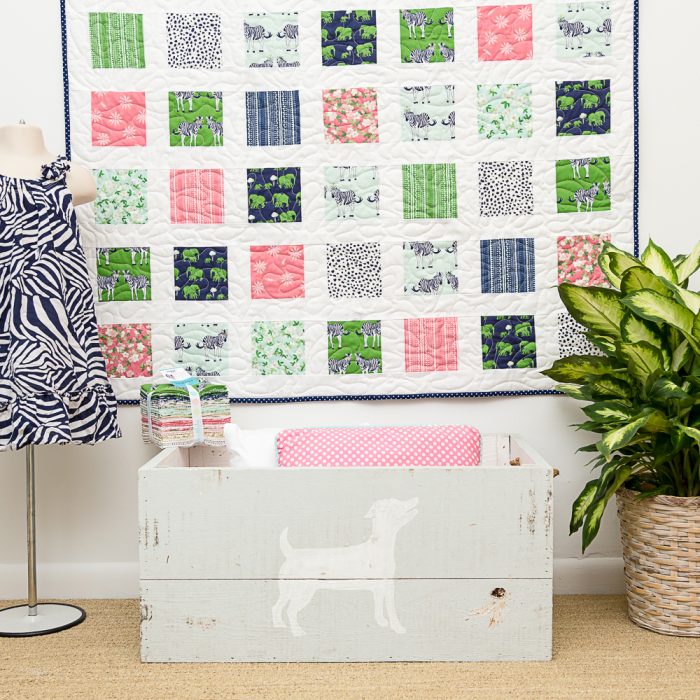 Then, guess what! Shelly emailed me photos of her project for the Blog Hop and it was a quilt made with 5″ stackers. I was SO EXCITED! I swear it's like she could read my mind! This may seem silly to you, but as a blogger, you've always got a million ideas running through your head at any given time and the realization that most of them will never materialize is a bit overwhelming at times.
Anyway, Shelly is sharing this fun quilt tutorial with you guys today! It's super simple and would make the perfect baby gift!
To get the tutorial just click over to her blog, by CLICKING HERE.
While you're there make sure you take the time to look around a bit, she's got the BEST projects and tutorials!