Stitch up a quilt that is "full of heart" with our All the Hearts Quilt Along! Find out how to participate and read all about our Feburay block below.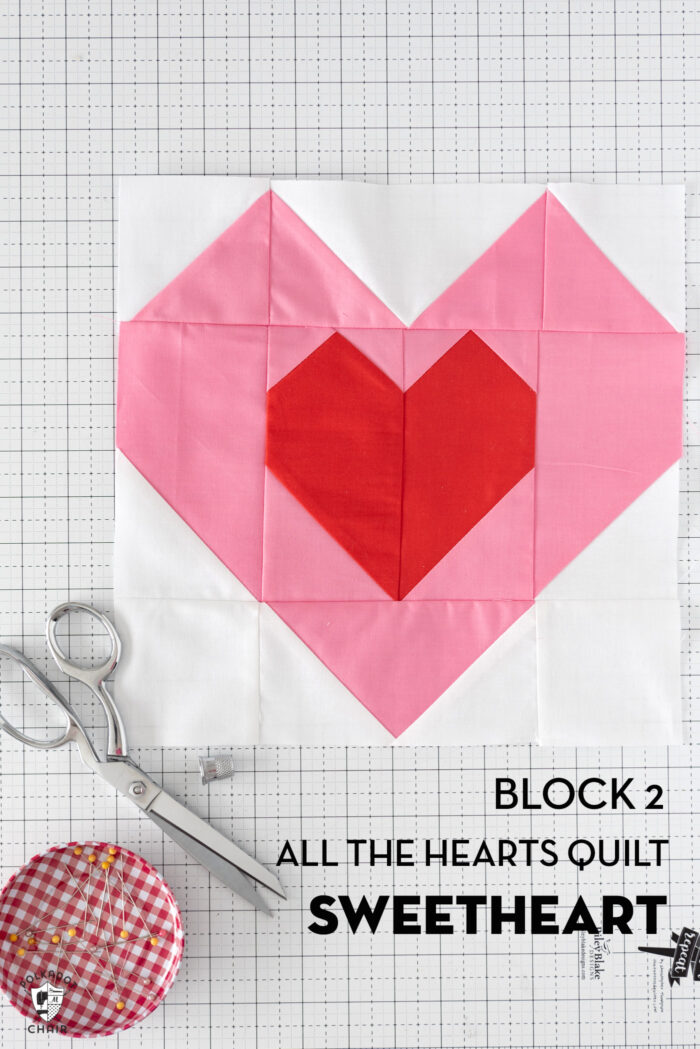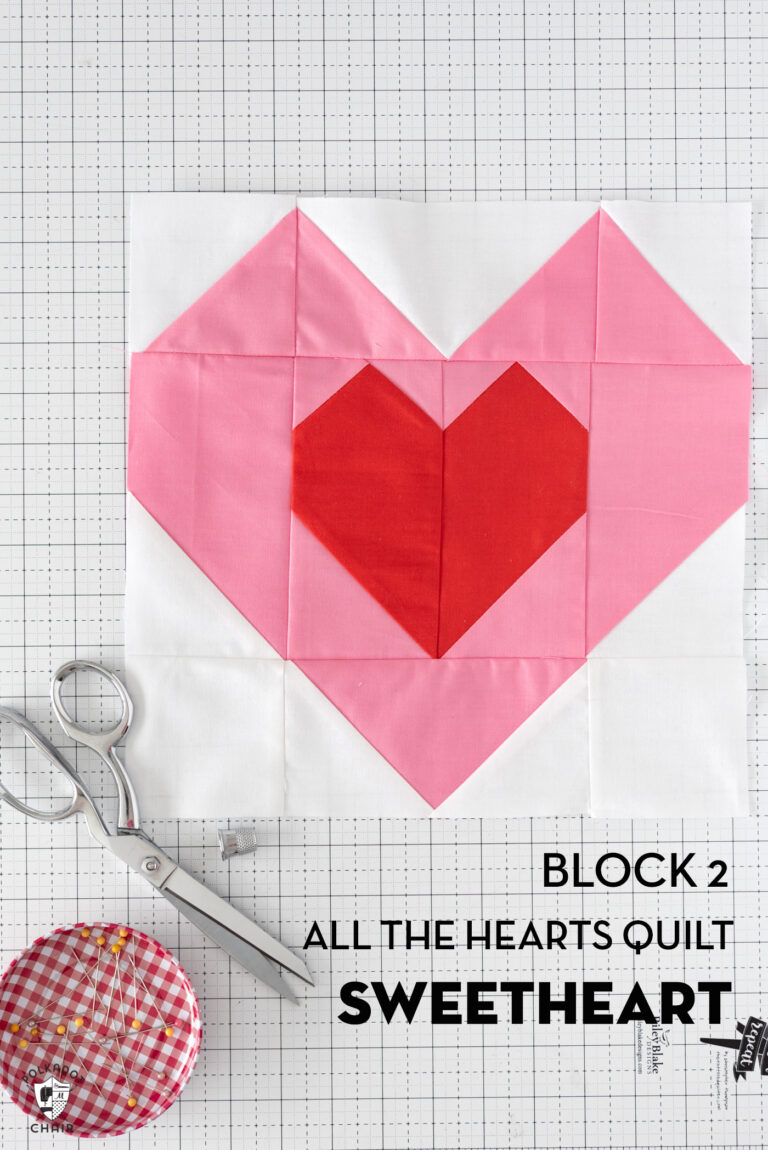 Last Friday, I emailed the second block in our All the Hearts Quilt Along to participants. If you signed up and did not get the email, please check your spam folder. If it's not there, shoot us an email (use the contact tab on our site).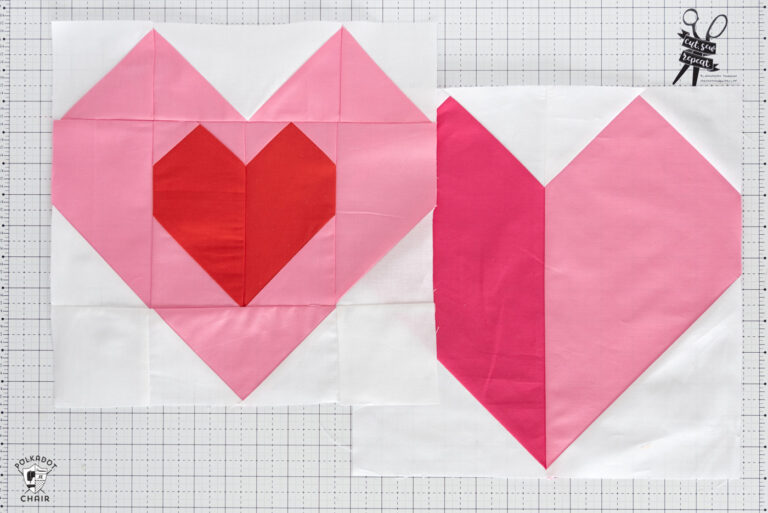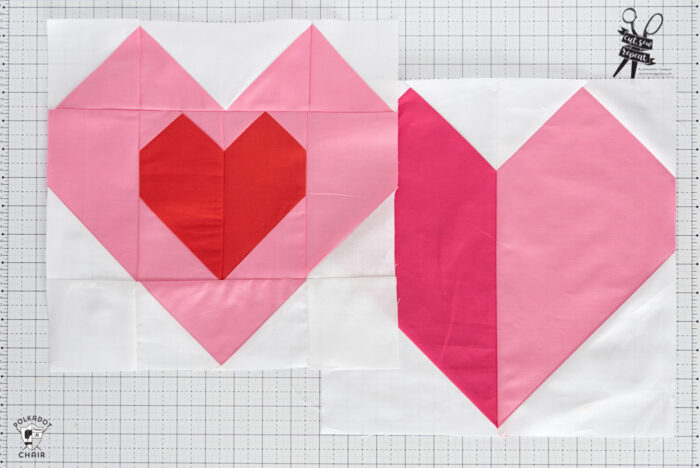 I debated which heart quilt block to write a pattern for this month. At first, I thought, I should go in order from the simplest block, gradually working our way into more challenging blocks. However, it's February, and I couldn't resist creating a heart in a heart block!
This month's block is called the Sweetheart block. Like I mentioned above, it features a "heart in a heart".
Can I Still Join?
Yes! You can. Feel free to join at any point during the year. Just purchase the pattern in our shop. You will be able to download all of the blocks shared up to that date. After that, you will receive blocks monthly with everyone else.
How to Get the Pattern
You can grab it in our shop. Use this link or the button below.
Can I Get the Whole Pattern Now?
Sorry, no. All the blocks have not been fully tested, and I won't release any blocks until they've been reviewed and tested, which happens each month before the block patterns are released.
Piecing Tip
This pattern features a lot of what I call "V" seams (the seam at the center of the heart). Most of the time in quilting it's recommended that you press your seams towards the darker fabrics.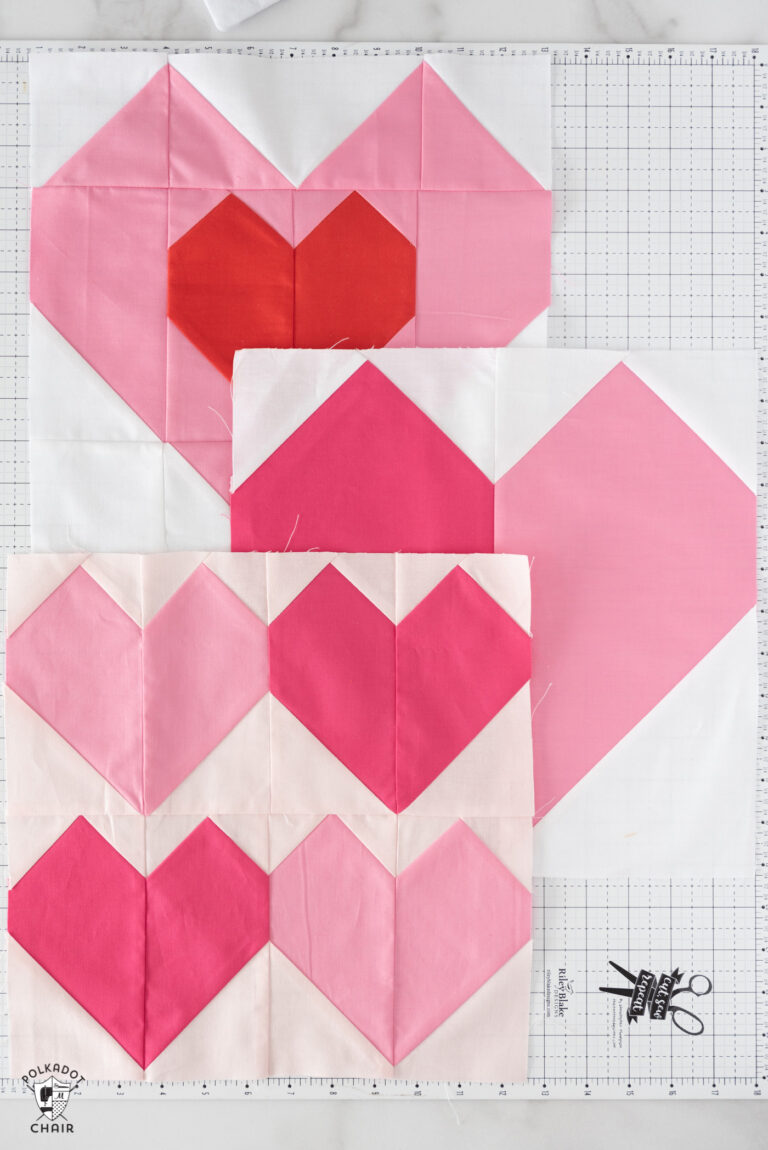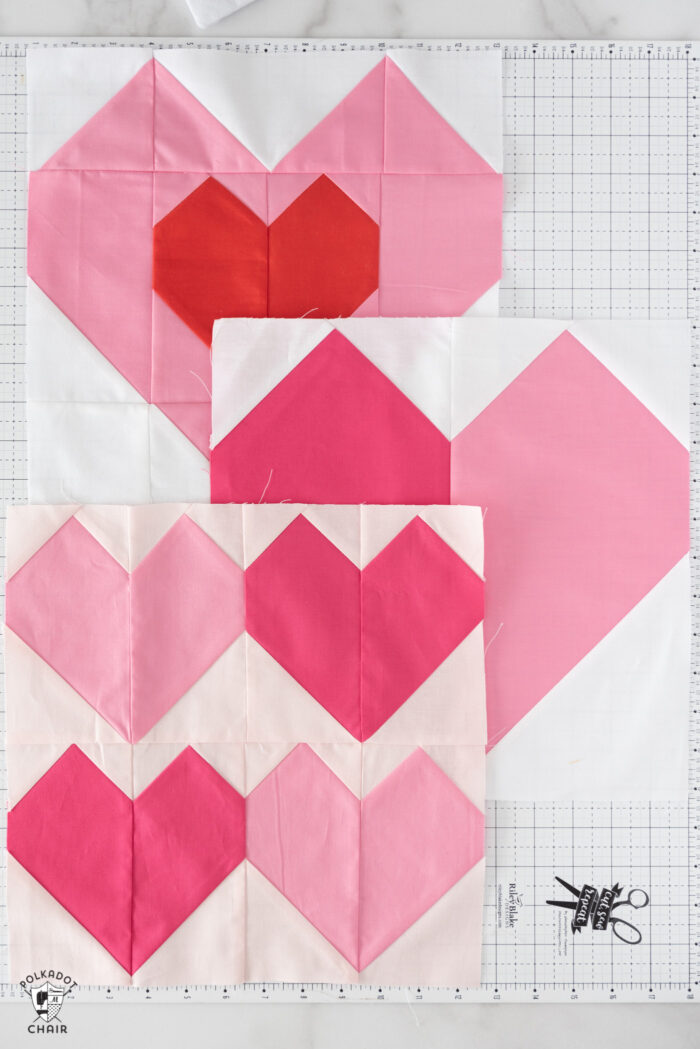 However, in this case, I recommend that you do not do that. Instead, if you press your seams in opposite directions, you will be able to "nest" your seams. This will help you achieve a sharper "point" in the seam.
Here you can see what the back of my "4 heart" quilt block looks like. You can see the seams are all pressed in alternating directions.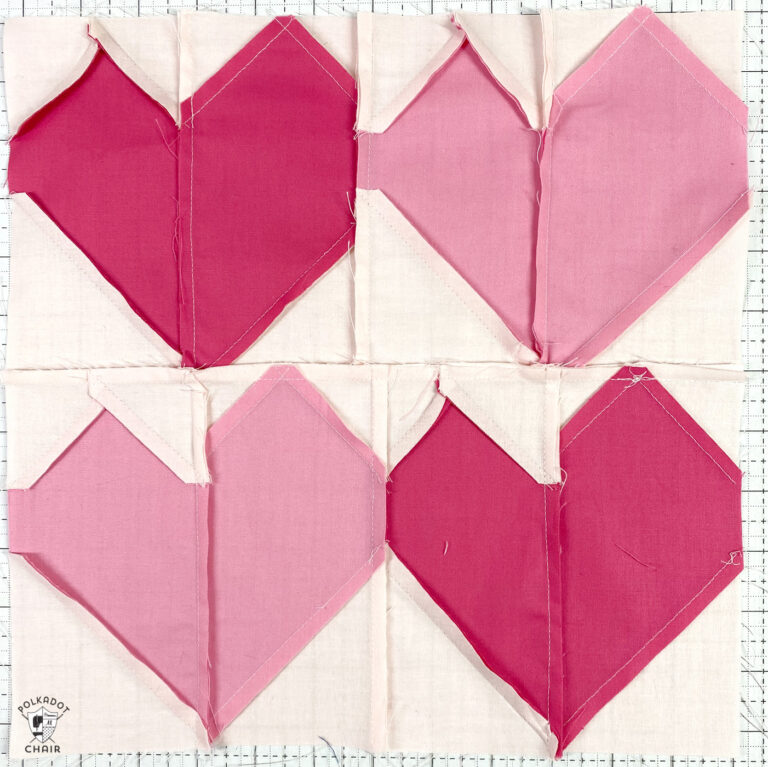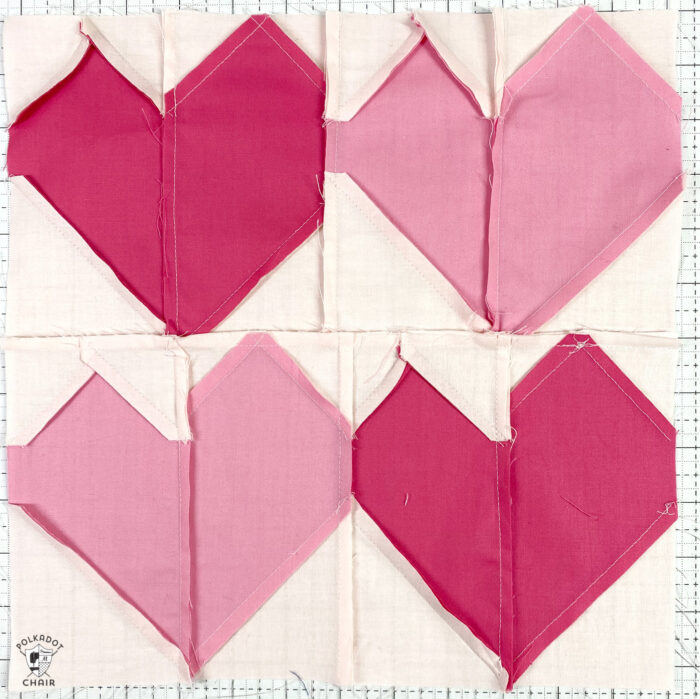 Block Release Schedule
As a reminder, here is the release schedule for the blocks.
February 19th: Sweet Heart
March 19th: Heartfelt
April 16th: Tender Heart
May 14th: Joyful Heart
June 18th: Light-Hearted
July 16th: True Heart
August 13th: Kind Heart
September 17th: Heartstrings
October 15th: Friendly Heart
November 12th: Grateful Heart
December 10th: Warm Heart
Share your Blocks
Share your blocks on social media! If you do, be sure to tag me @polkadotchair on Instagram! Use the hashtag #AllTheHeartsQuilt so we can all admire your work!