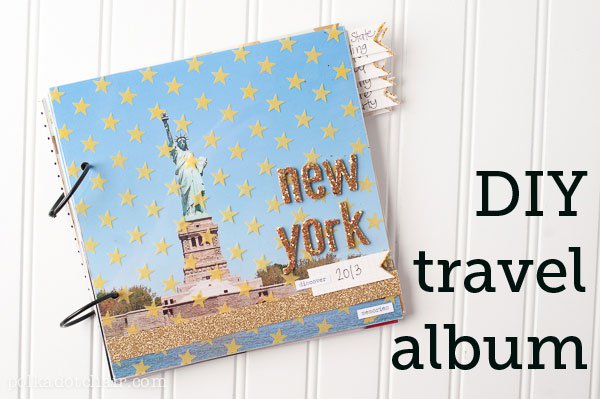 //Disclosure: Affiliate links are included in this post. This is a compensated post, I received complimentary product in exchange for this post. // I like to keep a stack of mini travel photo albums on our coffee table in my living room.  I try to make a little scrapbook for each trip that we take. Our trip to NYC a few weeks ago was no exception. I've been short on time this month but still wanted to quickly scrapbook this trip before it sat too long in the "to do" pile.   I came up with this simple album design that showcases my favorite part of any scrapbook, the photos.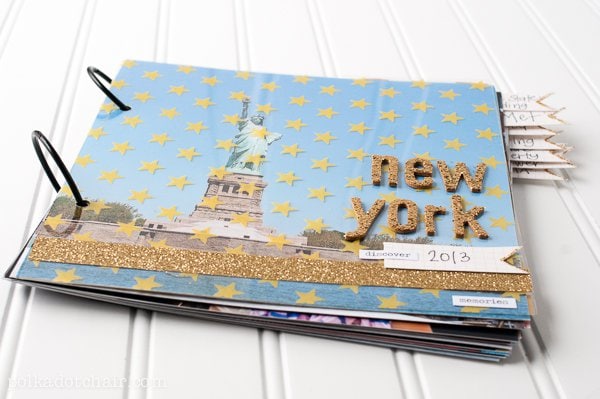 Here's what you'll need to make it!
-8" x 8" printed photos from your trip, (most places will print 8×8 I got mine at Costco).
-2 sheets of printed acetate for the covers.
-2 sheets of cardstock for he inside covers.
-2" binder rings.
-Paper Flags for journaling
–American Crafts Glitter Tape

& American Crafts Glitter Glue Set, Gold/Copper/Silver
–American Crafts Thicker Foam Glitter Stickers, Gold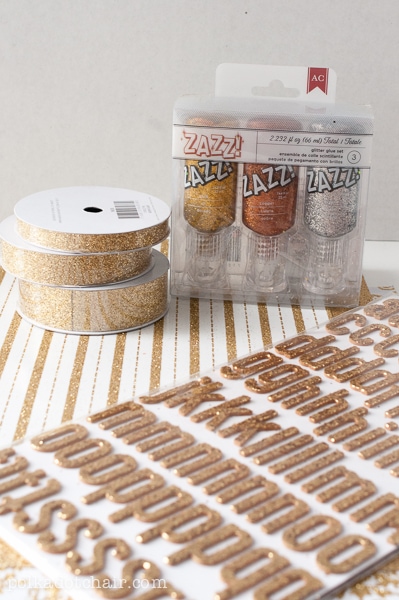 American Crafts sent me a big box of glittery goodness to play with. When I opened the box my daughter said "hey that looks like New York!" I couldn't agree more and decided to use it on this project.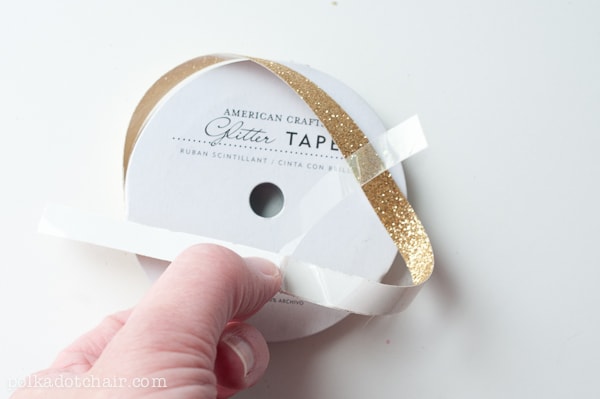 I think that the glitter tape might be my new favorite embellishment!  Like washi tape but sparkly! It's super glittery and backed with adhesive.  Just peel off the the back and apply it to your project.
I added it to the cover of my album and also to several of the photographs. I just put it right on the photo.
To make the album:
Glue your 8" x 8" photos back to back in the order you want them to appear in your album.
Punch 2 holes in each photo to put the binder rings through.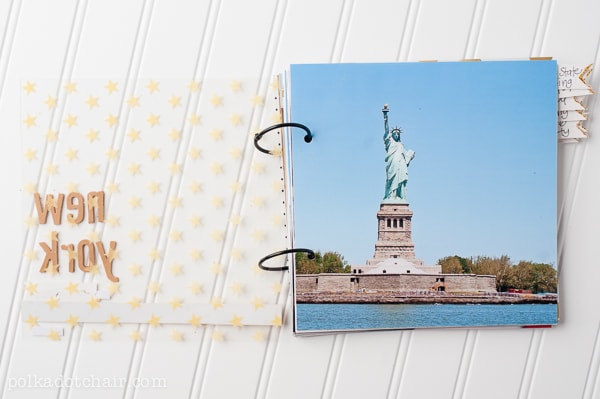 Cut your 2 pieces of acetate down to 8" x 8". Punch holes in each piece.
I embellished the cover acetate with some glitter tape and glitter letters.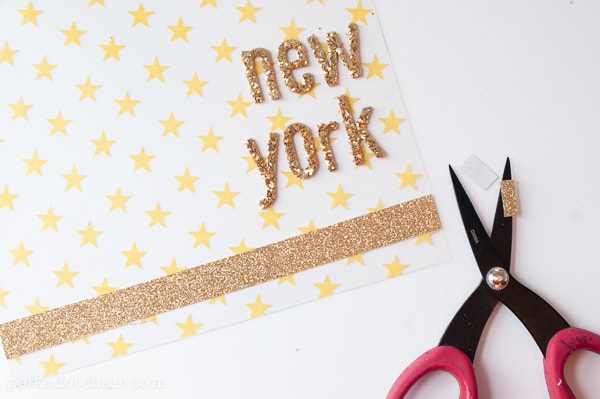 I wrote down a few things we did on the trip on paper flags.
I then used the glitter glue to add a touch of glitter to the edge of each of the flags.
I then stapled the tags flags onto the correct pages.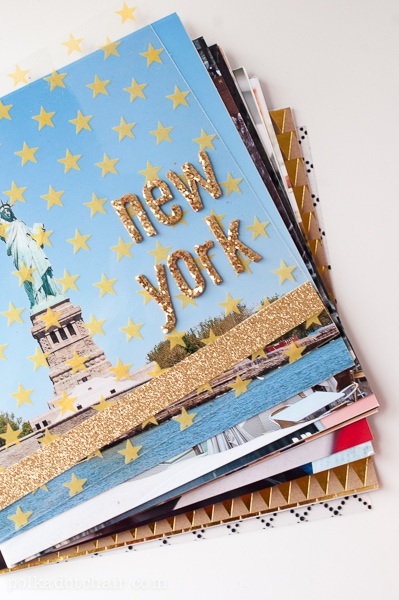 After that just stack your pages in order and attach the binder rings.
See I told you it was QUICK!!
You can find out more about and connect with American Crafts great products here:
Here are a few photos of the inside pages of the album: