Today we have Cori from Hey Let's Make Stuff sharing a free sewing tutorial for a Shark Clothespin Bag. Seriously this project is so clever! Make sure you keep reading to find out how to make one yourself.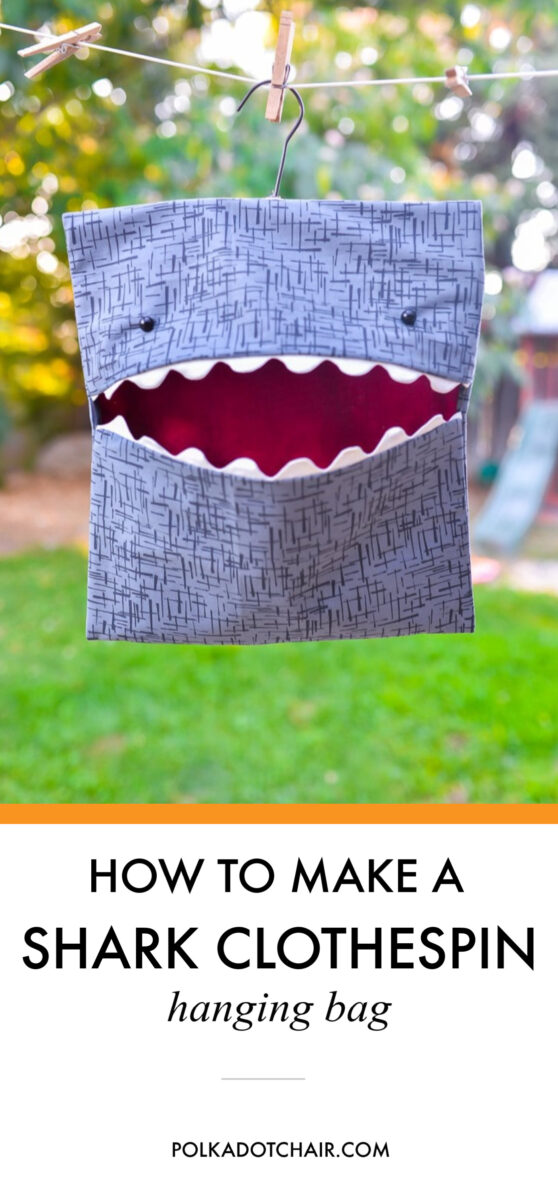 How to Make a Clothespin Bag:
Okay, this project brings back some serious summer memories for me.  I grew up in Utah, where it is pretty common to hang your laundry out to dry. The crisp, dry, and hot summer air dries almost anything lickety-split.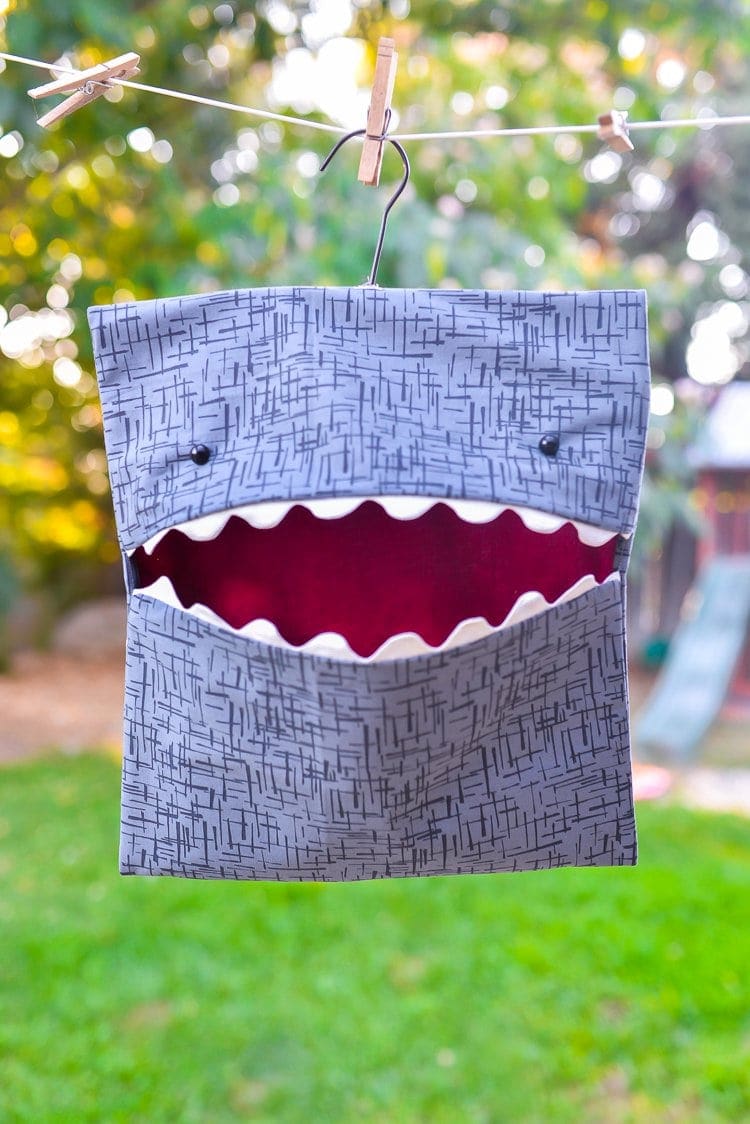 I remember as a kid being assigned to hang the laundry. It seemed that when it was my turn there were always a MILLION heavy towels to hang up. Most of the time I'd do it in the morning but I remember spending a few HOT afternoons clipping clothespins on the line.
The flip side of all of that work was your clothes and towels smelled amazing! There's not really anything quite like the smell of fresh, clean laundry that has been hung out to dry.
Now that I live in Kentucky I don't hang laundry out to dry anymore. You see it would NEVER dry. Way too much humidity, plus the insane amount of pollen in the air would probably turn my towels green.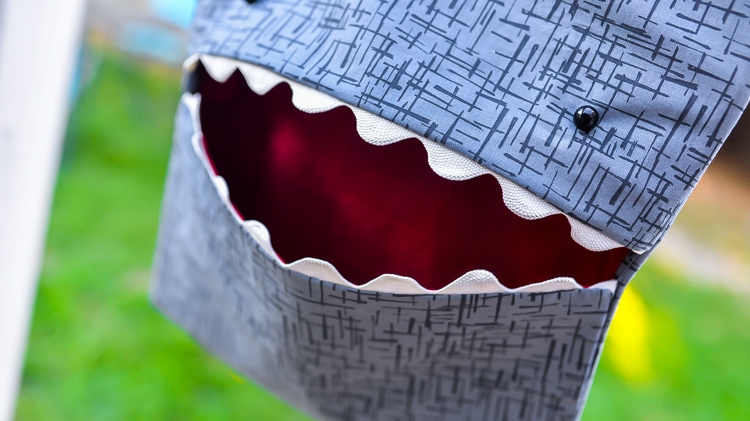 So I'm a bit envious that Cori lives in an area where drying laundry outside is an option. She has twin boys (hello fellow Twin Mom!!) and keeps them in cloth diapers, I think she's my hero! I can tell you from personal experience that diapering twins is not an easy task.
She's sharing the FUN and cute Shark Clothespin Holder. Don't you just love how she added shark teeth to the opening. Seriously so cute!