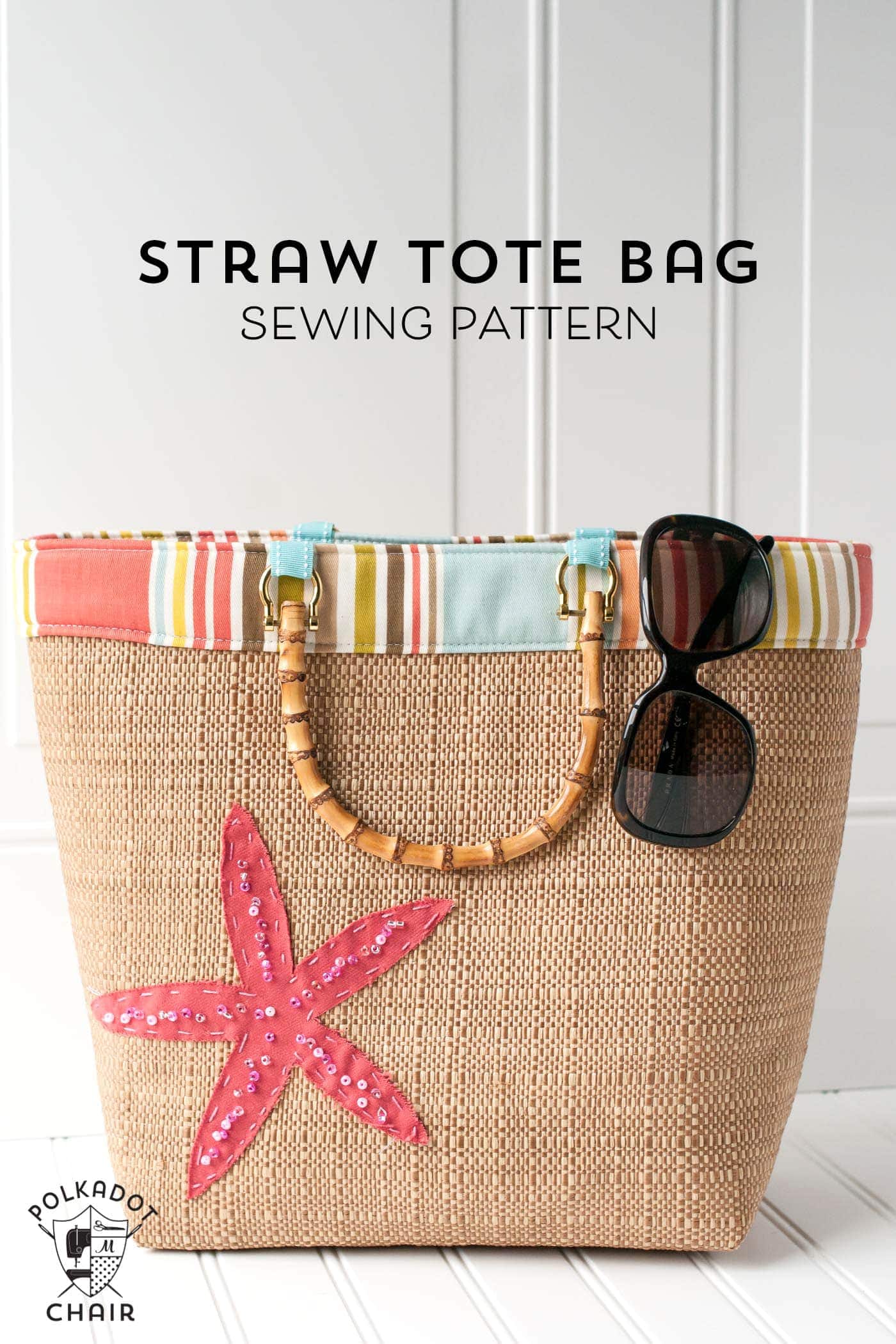 I've got a brand new free sewing pattern for you guys!  It's this Beach Bound Straw Tote Pattern that I wrote for BERNINA and WeAllSew.com.  I always find that I can NEVER have enough beach bags during the summer and as much as I love toting a giant bag around with me sometimes I want something a bit smaller and fancier!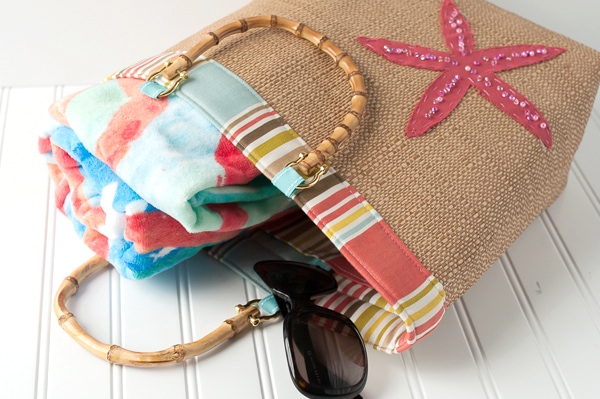 This bag is super simple to sew, you just need to know a few tricks… The handles are purchased which will save you LOADS of time and you can even add a sparkly starfish to the front of the bag if you like!
You can find the full tutorial for download in PDF form over at WeAllSew! Go check it out and let me know what you think!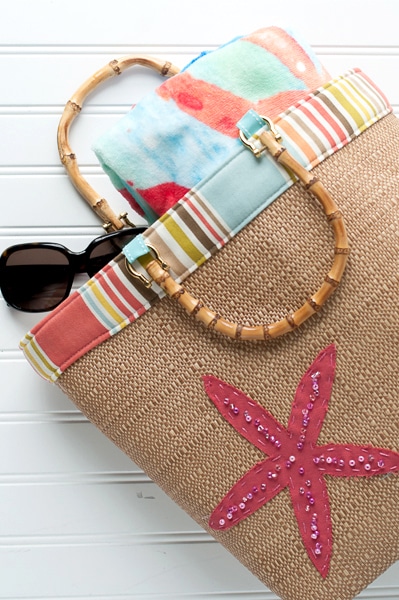 If you're wondering I picked up the straw fabric home decor fabric store.  It's fabric backed raffia and it wasn't hard to work with at all.