Last month myself and some friends hosted a baby shower for a soon to be born baby girl.  Since I always joke that if you come to my house I make you do crafts, I thought a baby shower crafts should be no exception.
I got the idea from the Moda Fabrics blog.  They have full instructions listed there.
I changed just a couple of things:
I pre cut out 8 stencils using my silhouette.  Just simple designs, like a butterfly, ice cream, and flowers.
Then guests could choose which design they liked and on which fabric. I just pulled some fat quarters from my stash for them to work with.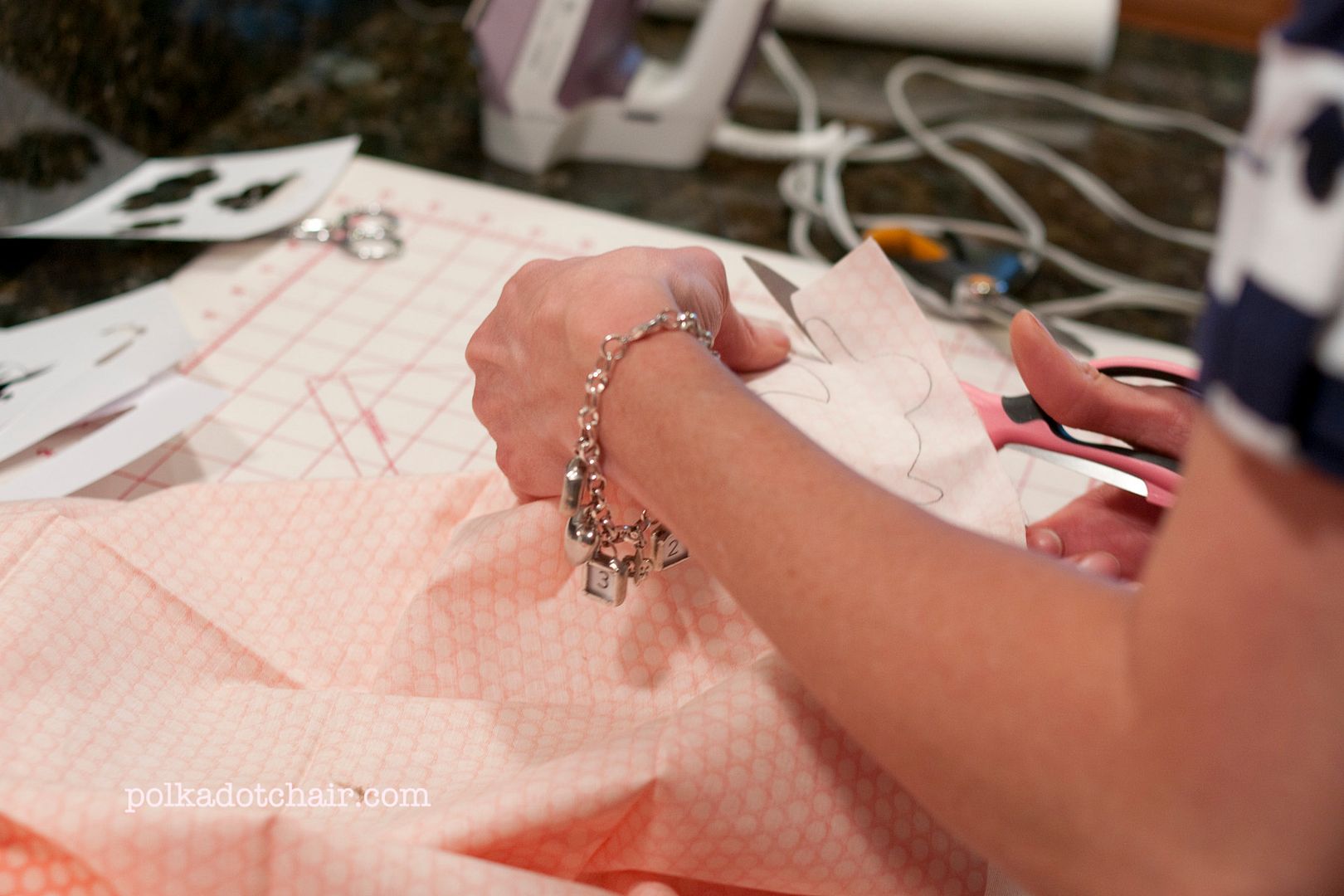 I just set it all out (used my pressing board) and let them work.
I think they came out really cute!! For one last step I'm going to stitch around the appliqué with my sewing machine… just for safety reasons. (don't want it peeling up when the baby is wearing it!)
(yes I notice that the state of Kentucky is backwards, I'm going to fix that one)
On another note:
The "theme" for May here seems to be "Things made from t-shirts"… just by happenstance I've made 4 projects to share all starting with a t-shirt, not even planning it… So we're going with it!  Just so you know,  YES I am working on an
Adult size in this tutorial.
.. It's what started all the madness!!
Sooooo, if you have a tutorial on your blog of something made from a t-shirt (preferably that combines t-shirts and non knit fabric) shoot me an
email.
I'd love to do a round up post at the end of the month and feature your projects.