Add a bit of whimsy to your Halloween Porch decor this year with these Floating Witch Hat luminaries! They even light up, making them a fun and only slightly eerie Halloween decorating idea.  If you like this project, you might also like this DIY Halloween Wreath tutorial.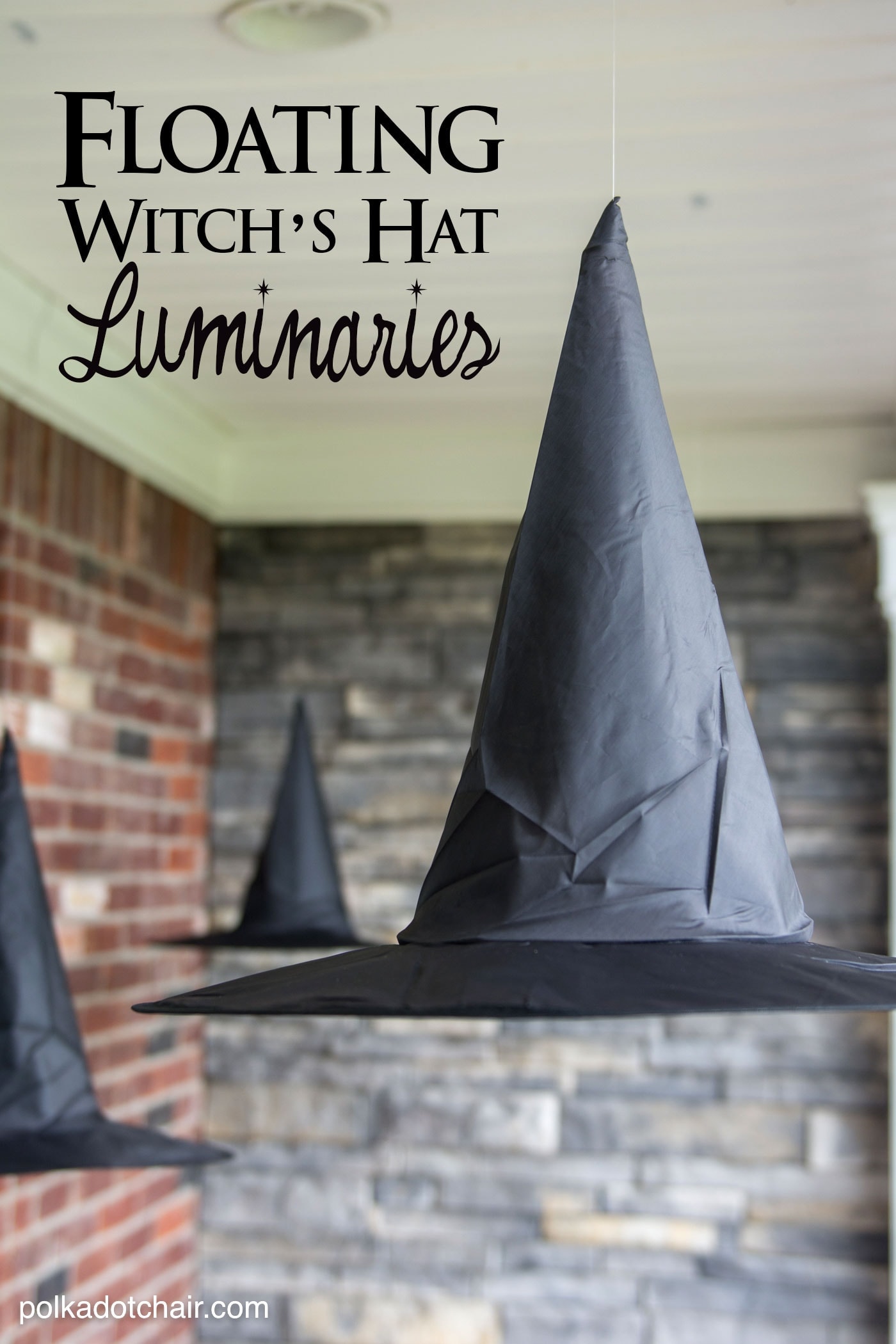 (FYI: Images from this site are copyrighted. Please don't use them without permission.)
Our front porch has a section that is long and narrow.  It's not quite wide enough for furniture, but I still love to decorate it.  Last Christmas I hung giant stars from the ceiling of that section of the porch- (click here to see the stars hung at Christmas)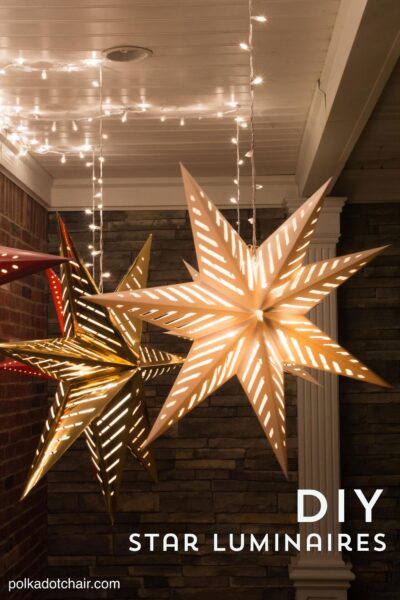 …..and it always made me smile a little bit when I'd drive by at night and find them lit up.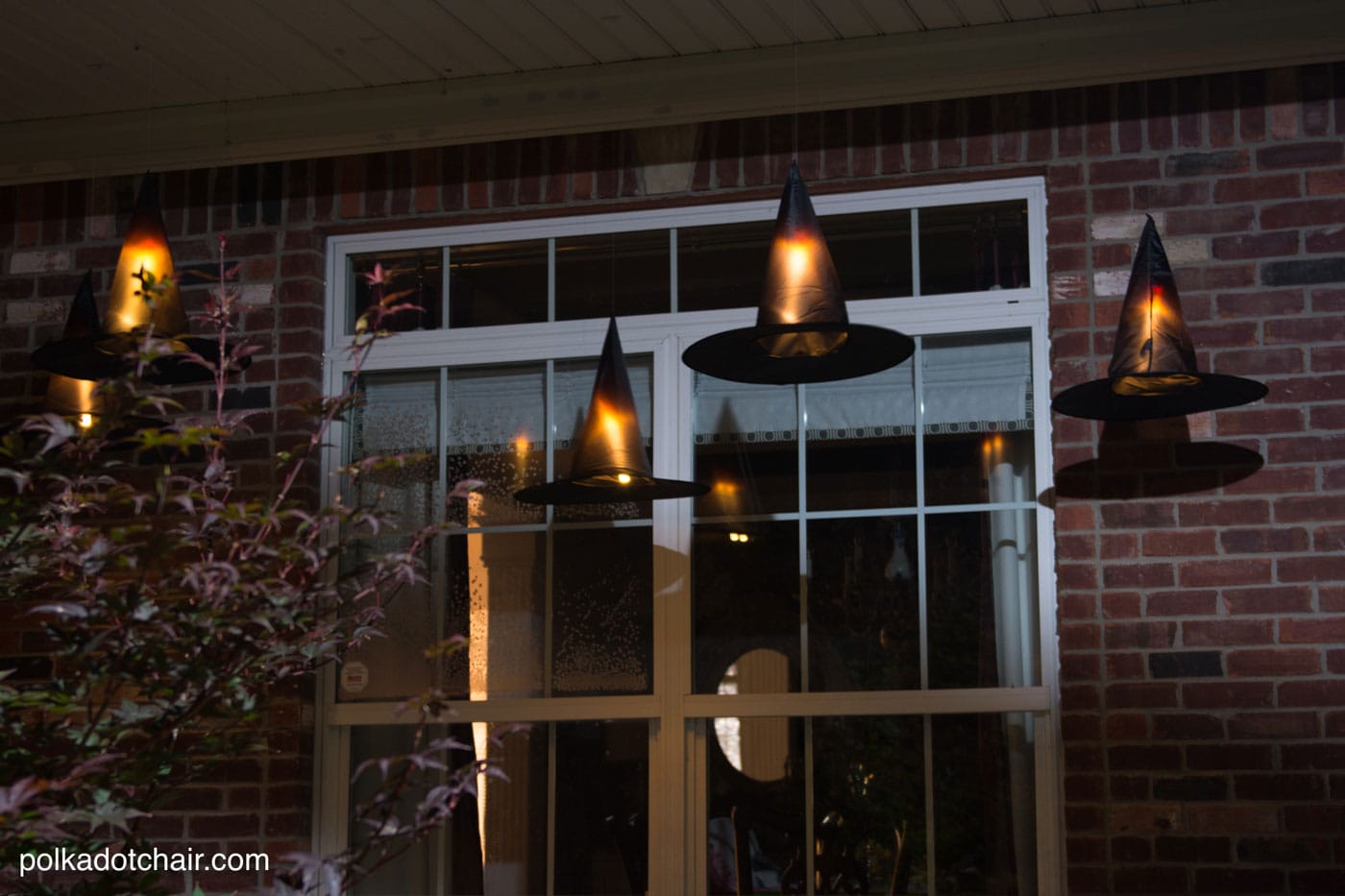 Building on that same idea, this year for Halloween I've hung floating Witch's hats along the porch… btw, is it Witch's Hat as in a hat that belongs to a witch? Or is it Witches Hat as in multiple Witches with hats?? I'm not sure, I think both so if you disagree I apologize for my grammatical infraction in advance.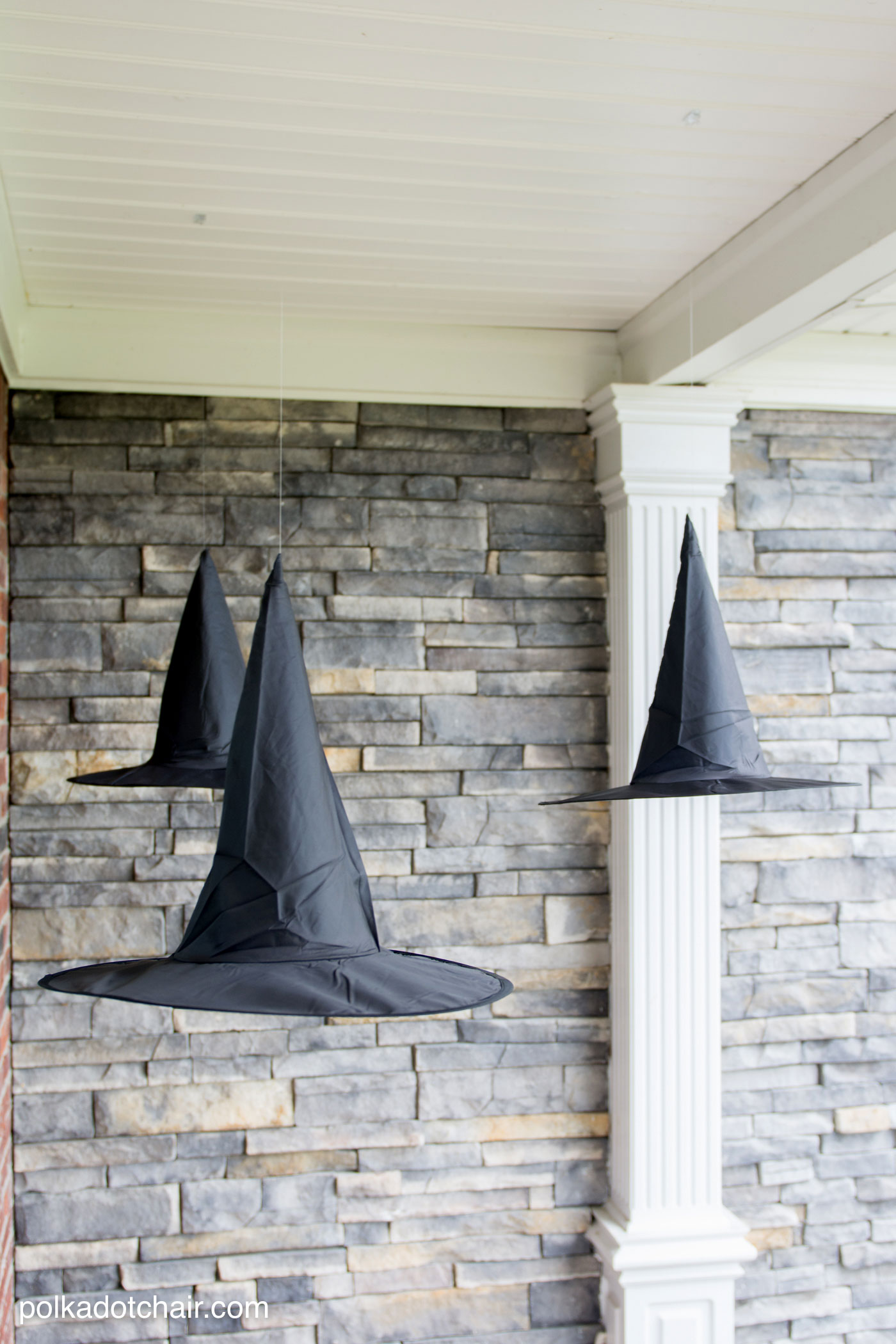 The project is really simple and I think adds a fun an unexpected element to our front porch. Let me show you how to do it.
UPDATE 2016: LOOK how cute they are on Ali Edwards Front Porch!!!