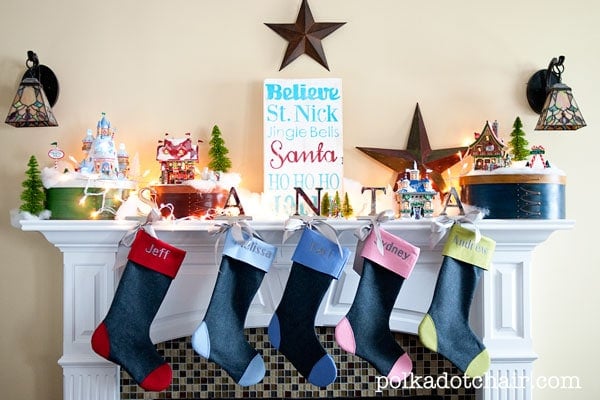 Happy New Year!!!
I love New Year's its one of my favorite holidays. We don't do anything spectacular, we usually celebrate with the kids, but I love the freshness of a new year.  A new year, new perspective, new starts.  A perfect good excuse to try to be a little bit better than I was before.
My favorite quote about New Year is from Charlie Brown:
"Yes. You know how I always dread the whole year? Well, this time I'm only going to dread one day at a time."
It always makes me giggle.
Before I start with new projects I've got a few more things to share from Christmas.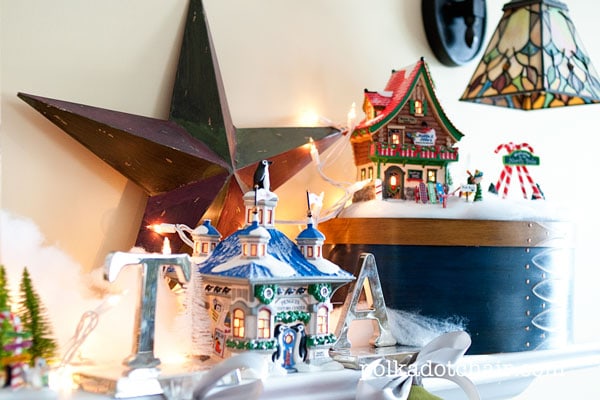 I decided to totally redo my basement fireplace mantle this year.  We have a collection of Dept 56 houses and I wanted a more clever way to display them.
My friend Traci made me the amazing wood sign that I new would be prefect with the houses.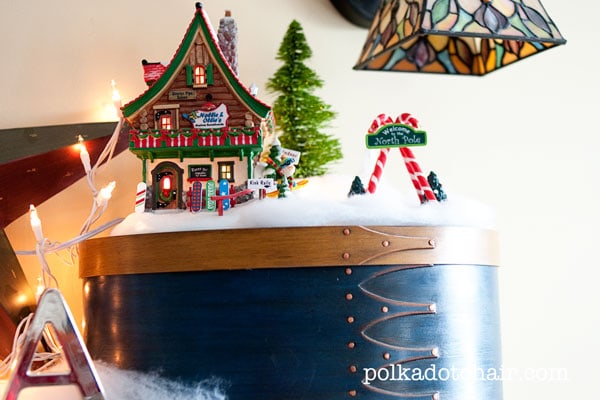 I used 3 of my Shaker Village Band Boxes to display the houses. They are some of my favorite treasures. I love that they are handmade here in Kentucky.
I then strung some extra Christmas lights through the display and accented it with a bit of poly fill snow, to hide the cords and stuff.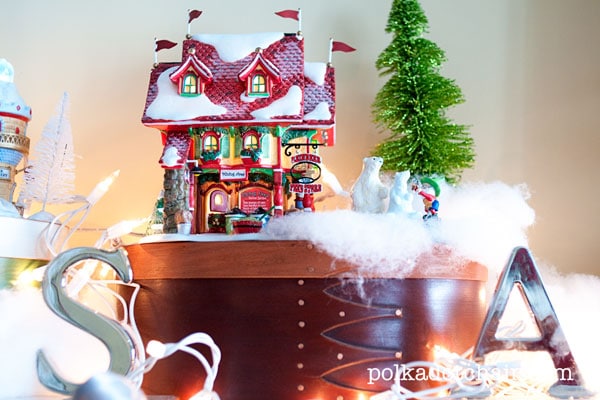 I found the bottle brush trees at Walmart, they had bright green and white.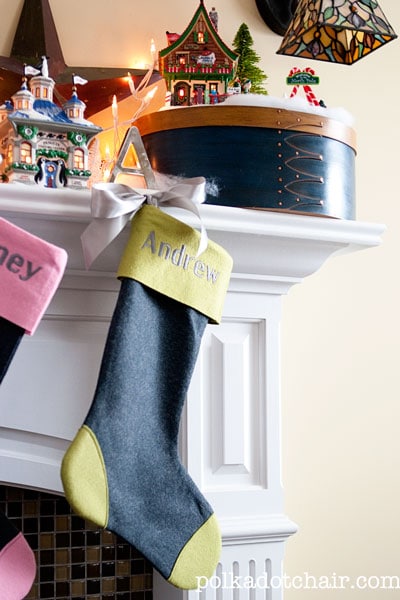 I also made new Christmas Stockings for my family this year. They've been in my head for 4 years now and I bought the fabric 3 years ago and cut them out last year.  Only 4 years to make… not bad?