If you like this DIY Silver Platter Chalkboard Christmas Gift idea, you may also love these Santa Claus Mason Jars.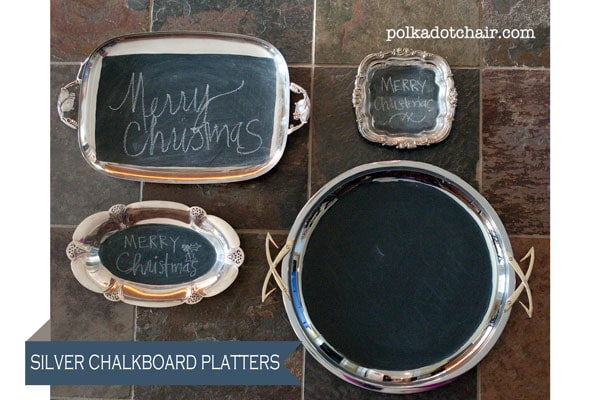 Today I'm sharing with you a gift idea that I know is not new.  I can't remember the first place that I spotted one of these platters, but I immediately fell in love with them.  The idea of a Silver Chalkboard platter was so fun and unique that I spent the better part of the fall scouting out platters at my local antique and thrift shops. Let me tell you these things are not super easy to find!
I did manage to come away with 4 that I loved.   I also searched for WHO came up with this genius idea in the first place but couldn't find it…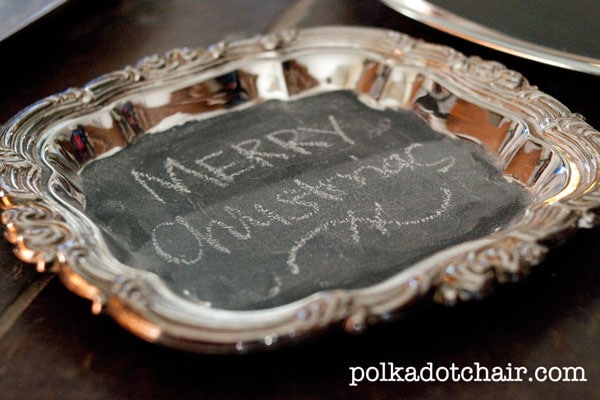 I do have a few tips to share with you regarding painting the platters:
1- Before you start to paint, sand the platter surface lightly with sandpaper.  You need to rough up the surface so the paint has something to stick to.
2- Use good quality chalkboard paint. My favorite is Benjamin Moore. Gives a nice smooth coat.
3- Don't bother with painters tape- it's too hard to get lined up right. I found it easiest to use a small foam brush to outline the edge of where the chalkboard paint should go. Then I filled in the center.
4- It will take 3-4 coats.
5- Let the paint dry at least 24 hours before you write on it.
6- Season the chalkboard painted surface by rubbing it allover with chalk, then wiping it off.  Use a softer chalk… the cheaper the better I found.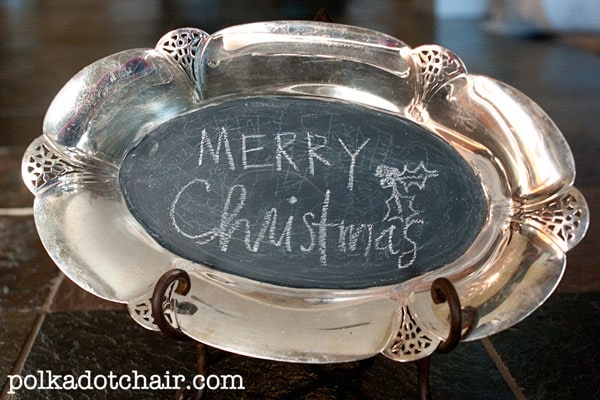 This year I gave these as gifts and packaged them up with easels.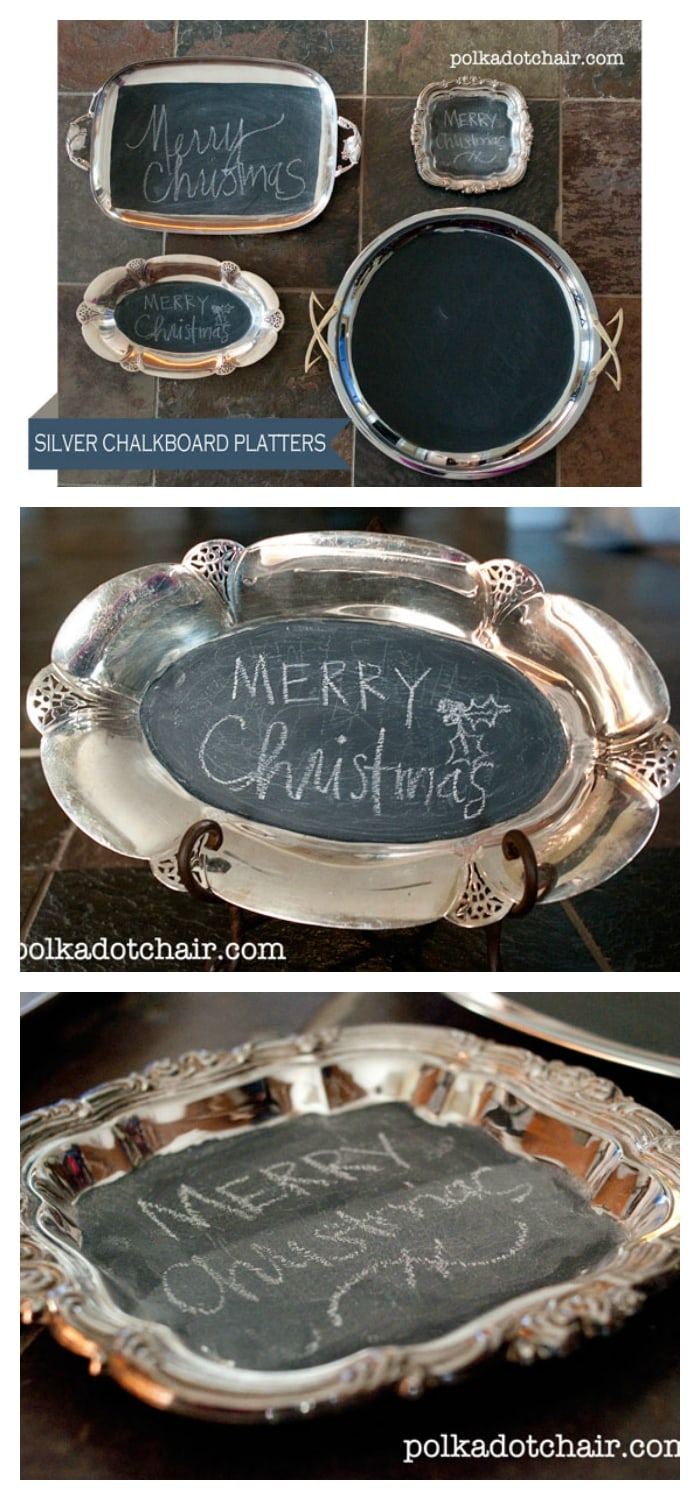 4