I hope you like this post showing you how to make your own planner using scrapbook supplies. If you like this post you may also enjoy this DIY bookmarks project.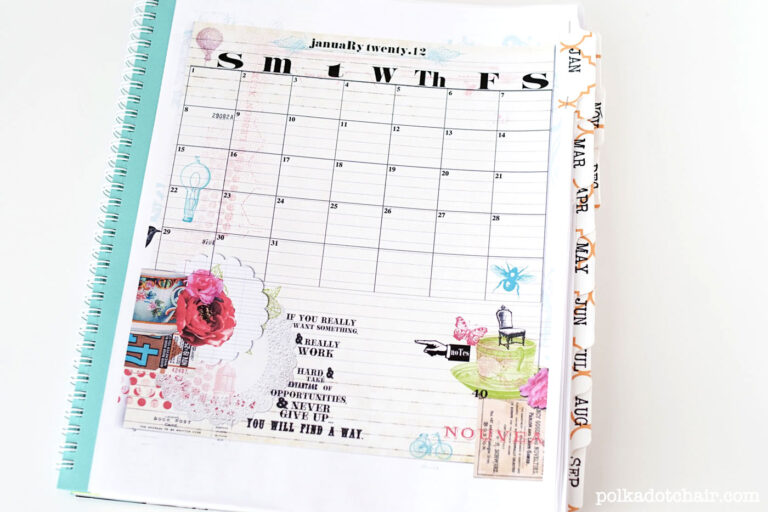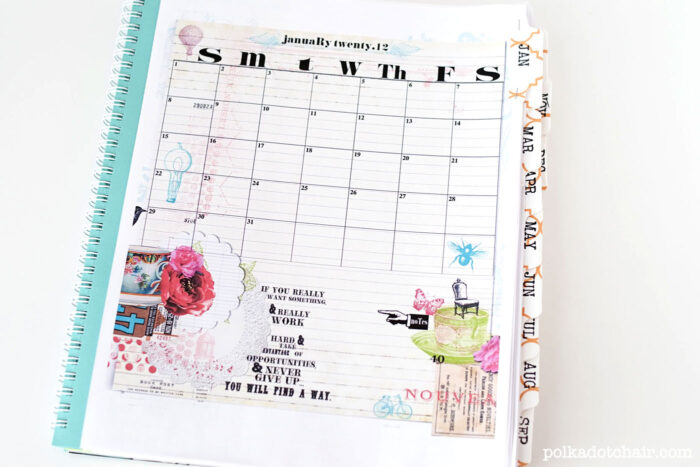 I like to use a desk calendar to keep track of my blogging commitments and content timing.   I use my iPhone primarily for family scheduling (hello, LOVE the new "shared" calendars feature), but I needed something to keep near my desk to keep track of projects, due dates etc…
I also needed a sketch book to make notes about my projects as I make them. I decided this year to combine the two.  The calendar takes up the first quarter of the notebook, then the last part I have free for sketching and brainstorming.  It's been nice having everything in "one place".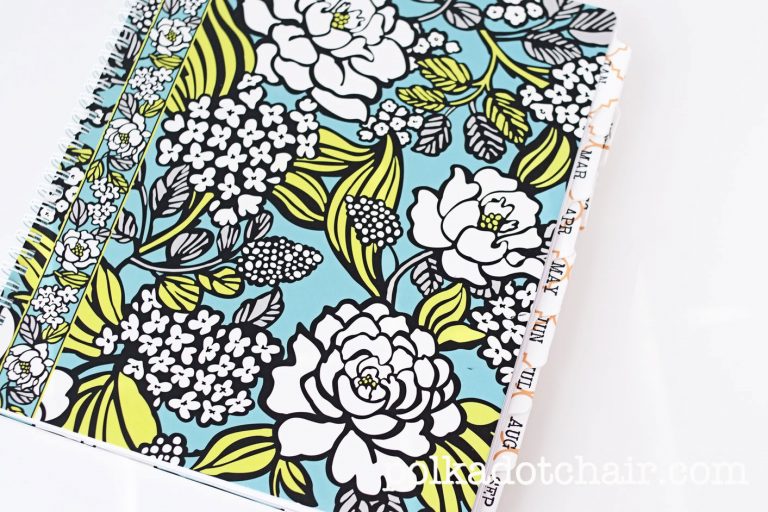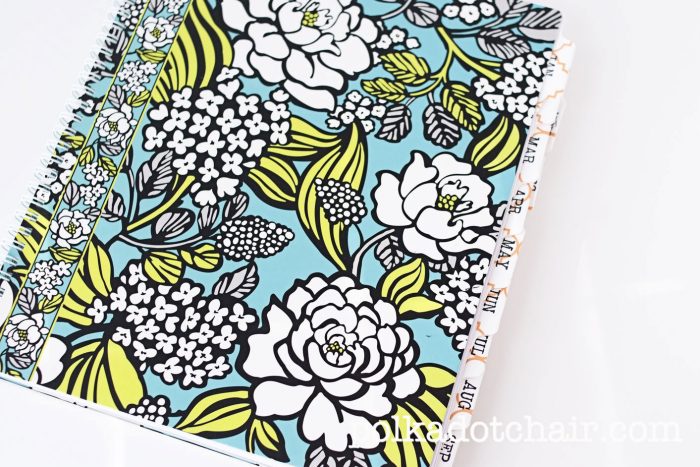 To make the book it was SOOO simple…    I used the 2012 Calendar, A Yearto Follow your Heart digital kit from Rhonna Designs, and the Quatrefoil Kit
All I did was start with an empty spiral notebook. I chose Vera Bradley. I like their notebooks because they are very sturdy and spiral bind does not snag or catch.  I'm pretty abusive to my notebooks so they need to hold up.
I then printed out each month's calendar on 8.×5 x 11 paper – I just used plain printer paper, nothing fancy. I did have to crop them a bit in photoshop to get them to fit on 8.5×11 paper (you could use elements or iphoto to do that also).
Next using adhesive, I glued the printed calendar right on top of a page in the notebook.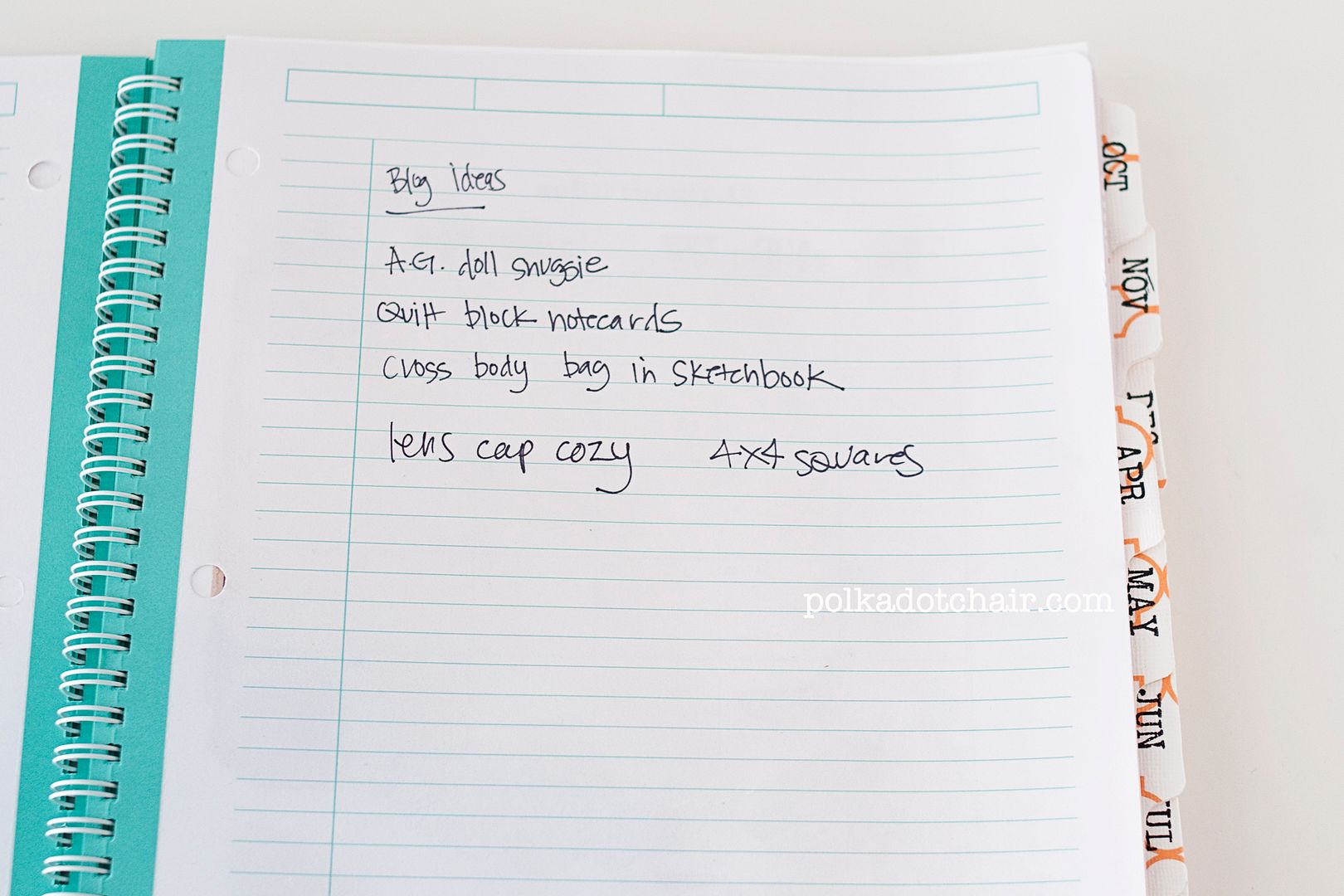 I left 2 pages in between for notes/journaling, then glued in the next month.
To  make it easy to navigate between the months, I printed a page from the Quatrefoil backgrounds pack, and simply used a punch to make tabs.
Then I attached them with my tiny attacher.
SUPPLY LIST UPDATED FOR 2017 : Click on the words below to buy (affiliate links):
Vera Bradley or Lilly Pulitzer Large Notebook
Simple 2017 Calendar Pages on Amazon
OR FREE Printable 2017 Calendar on Short Stop Designs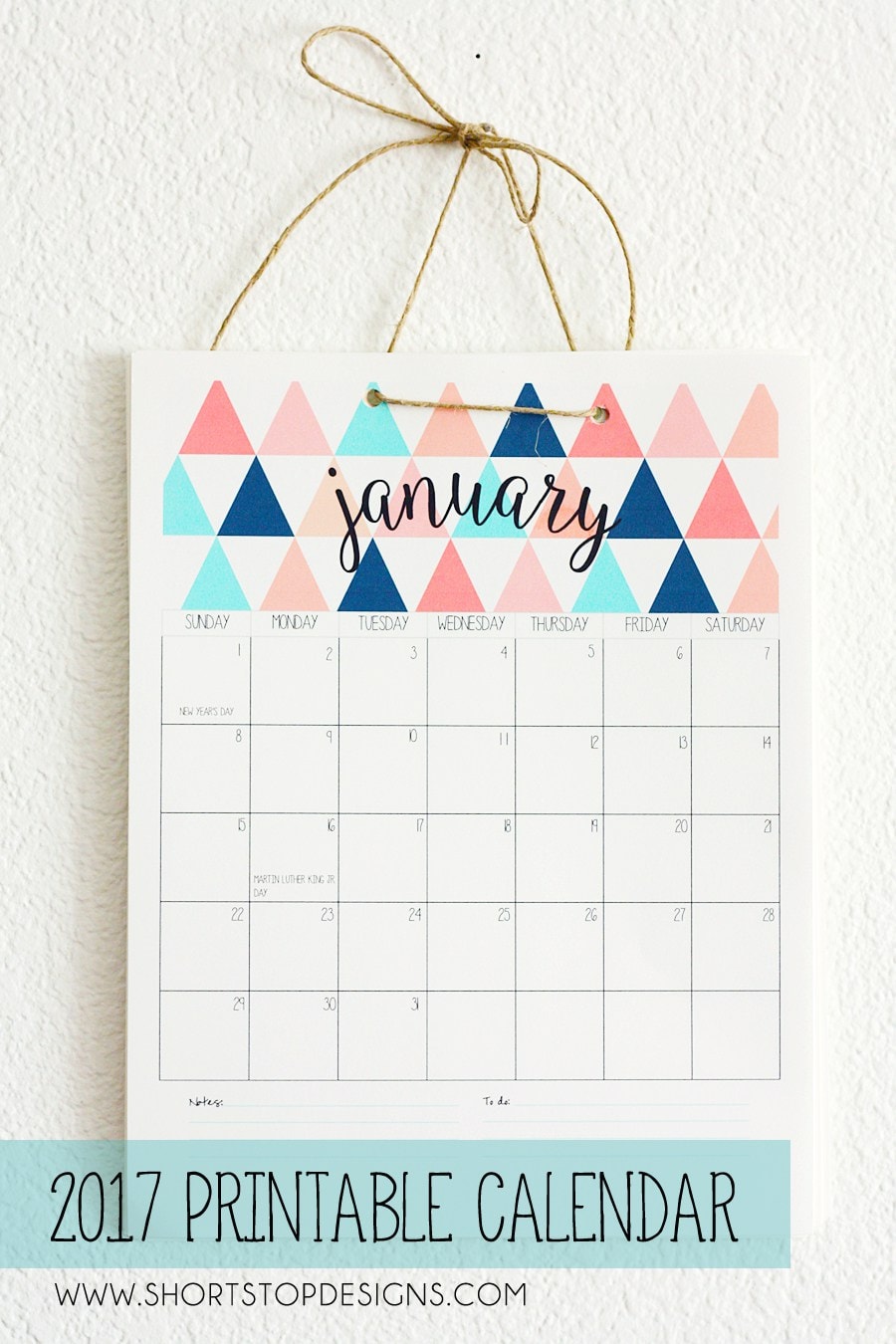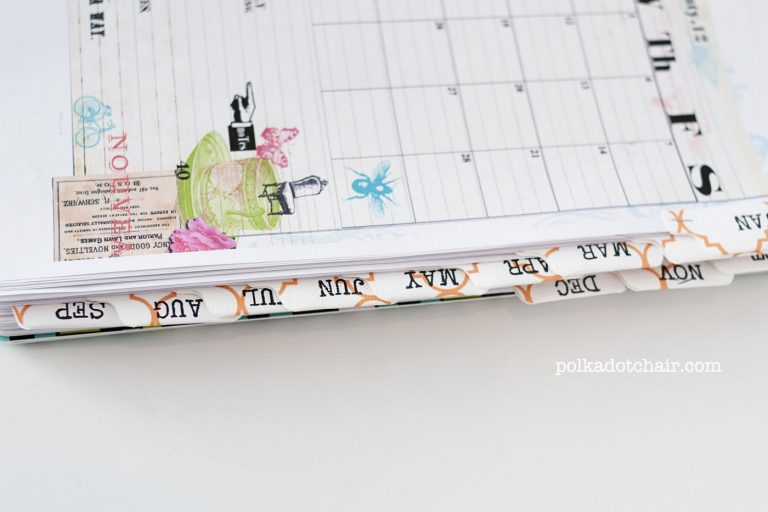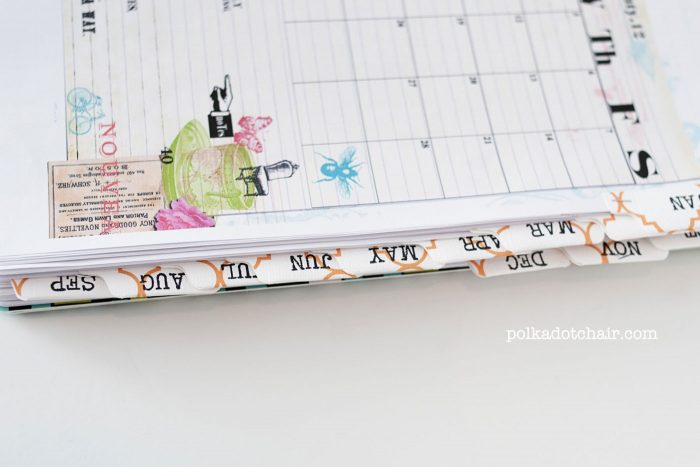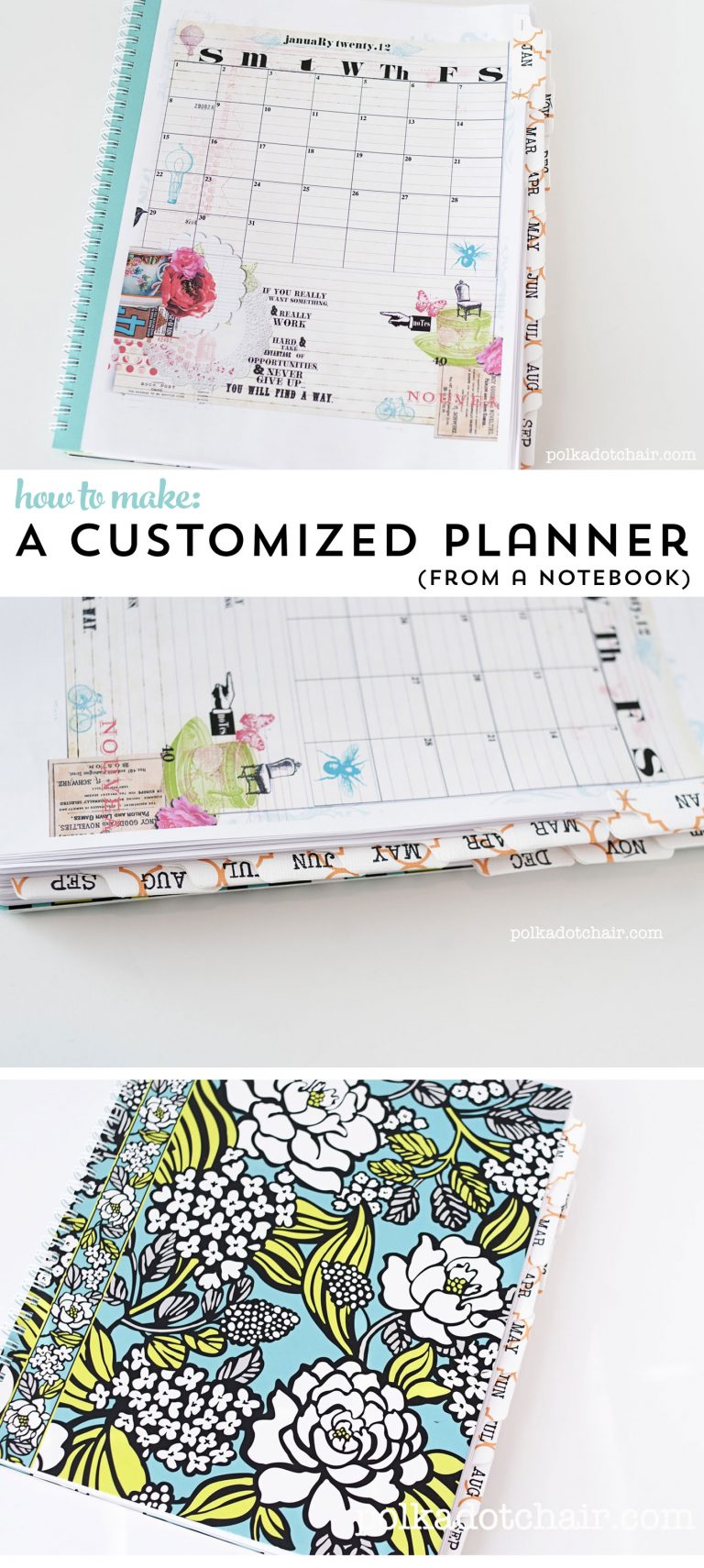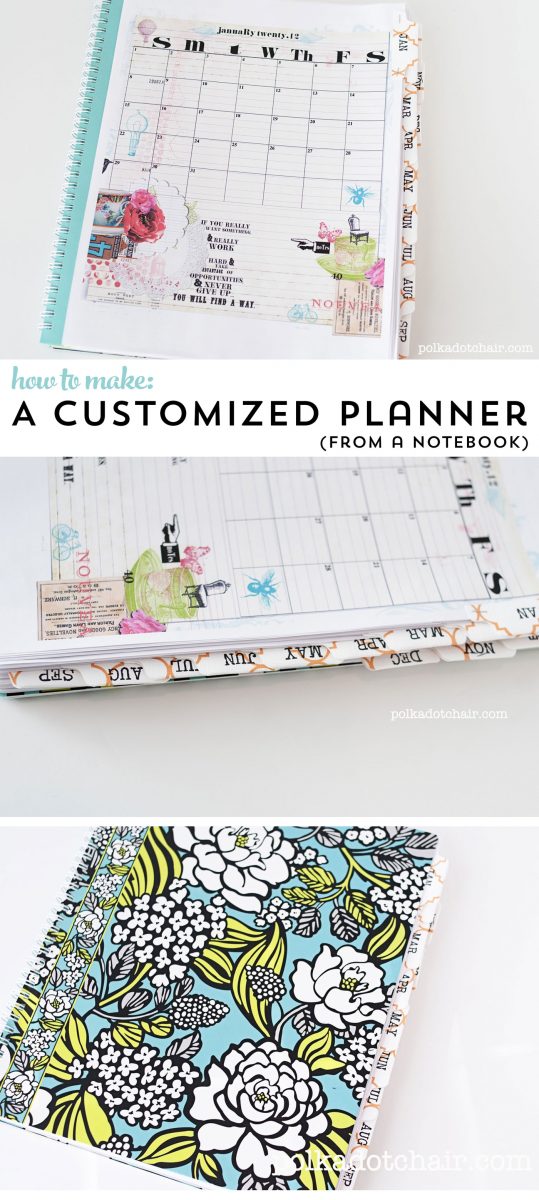 It's a pretty simple project, but it solved a problem that I had and took less than 1 hour to make!