Turn a plan notebook into a DIY planner using printable calendar pages!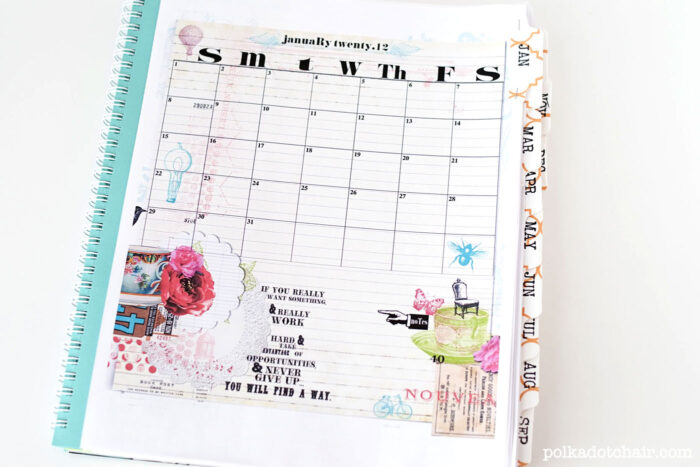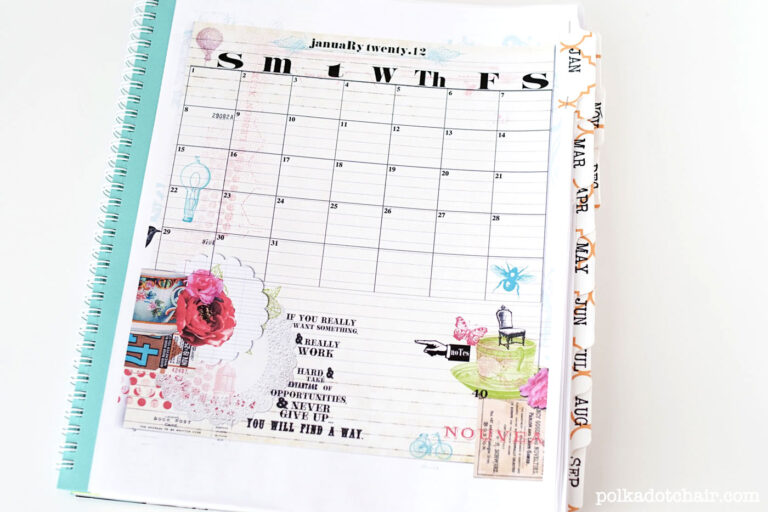 I like to use a desk calendar to keep track of my blogging commitments and content timing.   I use my iPhone primarily for family scheduling, but I needed something to keep near my desk to keep track of projects, due dates, etc.
Table of Contents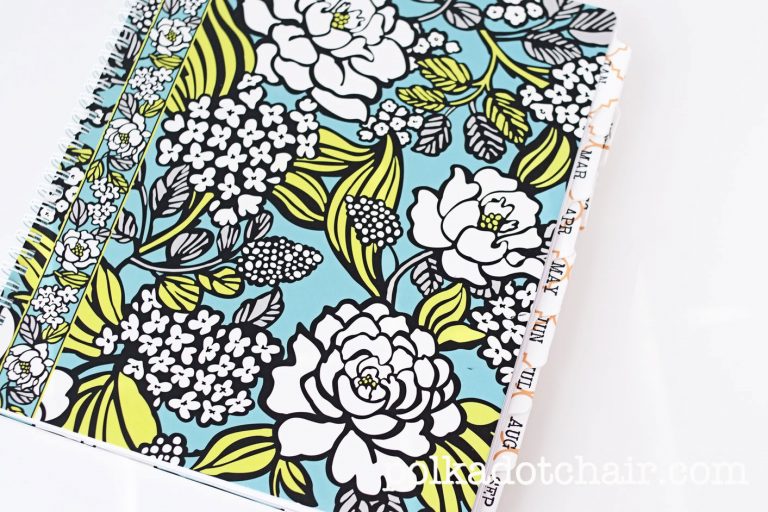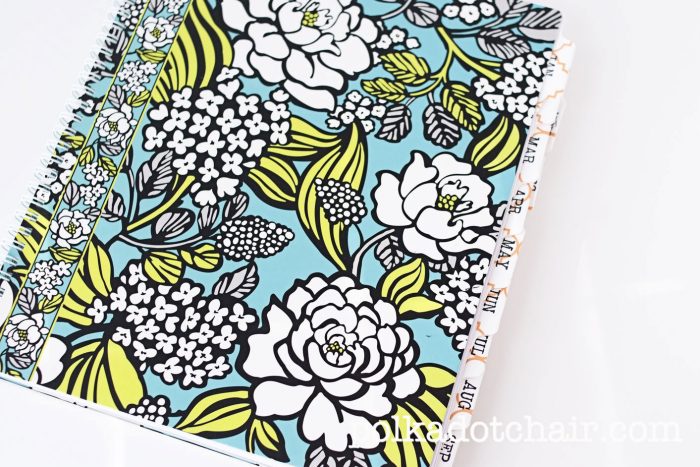 I also needed a sketch book to make notes about my projects as I make them. I decided this year to combine the two.  
The calendar takes up the first quarter of the notebook, then the last part I have free for sketching and brainstorming.  It's been nice having everything in "one place".
To make the book it was SOOO simple.   I used a free printable calendar and added some graphics from Rhonna Designs.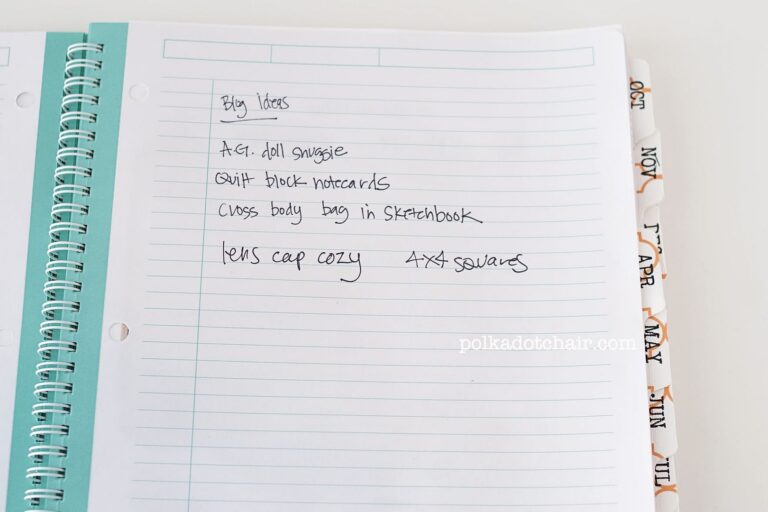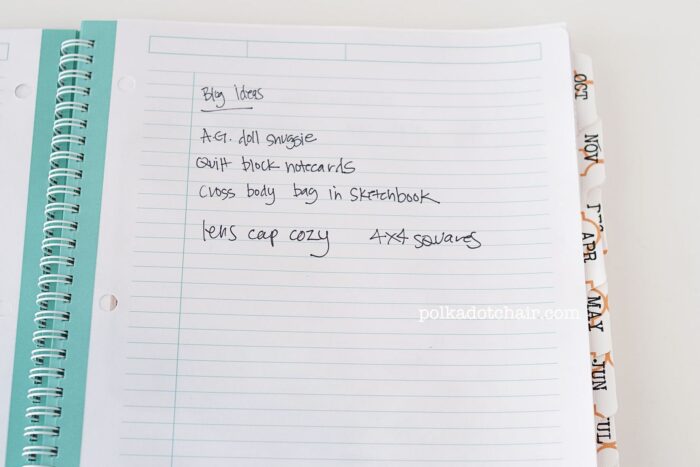 Supplies
How to Make the Planner
Pick a Notebook: I chose Vera Bradley. I like their notebooks because they are very sturdy and spiral bind does not snag or catch.  I'm pretty abusive to my notebooks so they need to hold up.
Print out the calendar pages. I just used plain printer paper, nothing fancy.
Adhere to the notebook pages. Using adhesive, glue the printed calendar right on top of a page in the notebook. I recommend UHU glue for this type of project.
Tips:
Leave a few pages in between the months for notes and sketches. If you like to bullet journal this would be a great place to include some journaling.
Glue the calendar pages in with UHU glue or with a double-stick tape on a roll (like a Tombow).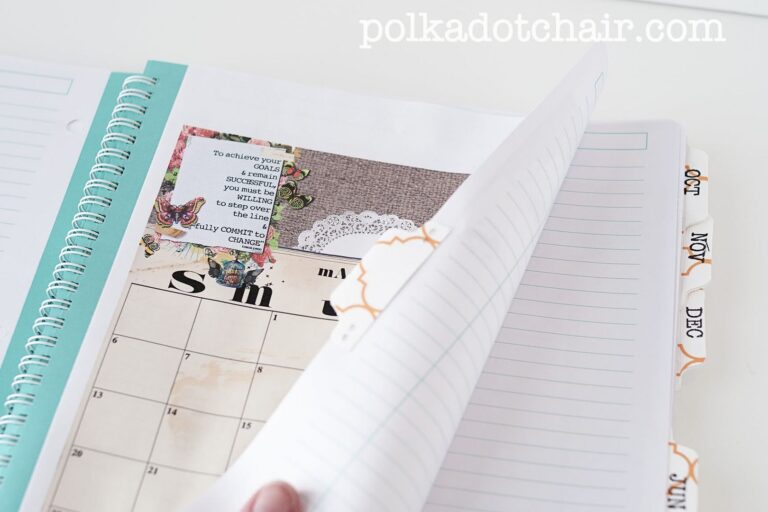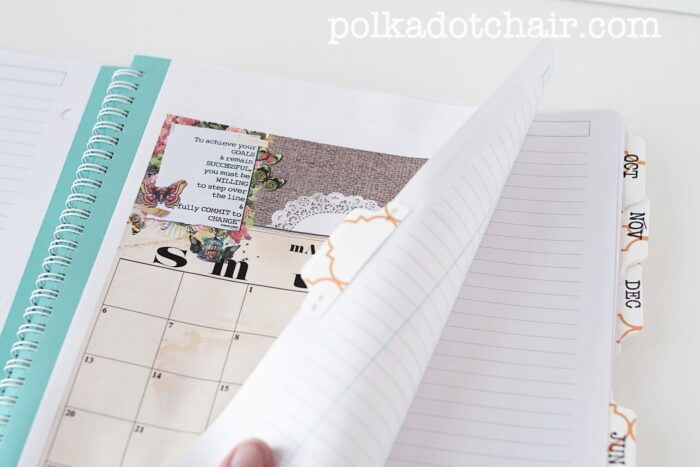 How to Add Tabs
To make it easy to navigate between the months, I printed a page from a piece of scrapbook cardstock and simply used a punch to make tabs.
Using a tab punch, punch out 12 tabs from the piece of printed cardstock.
Stamp the month on each tab.
Fold the tab in half and attach to the page using a tiny stapler.
Make sure to stagger the tabs down the page for the months, so that you can see them all at the same time.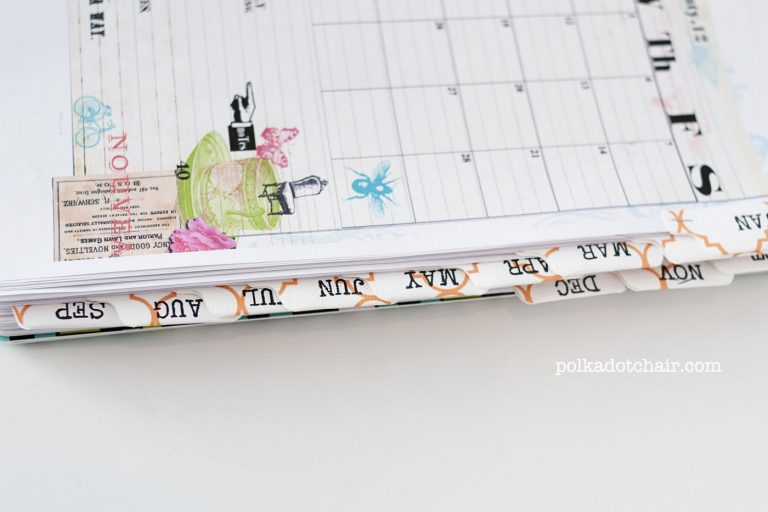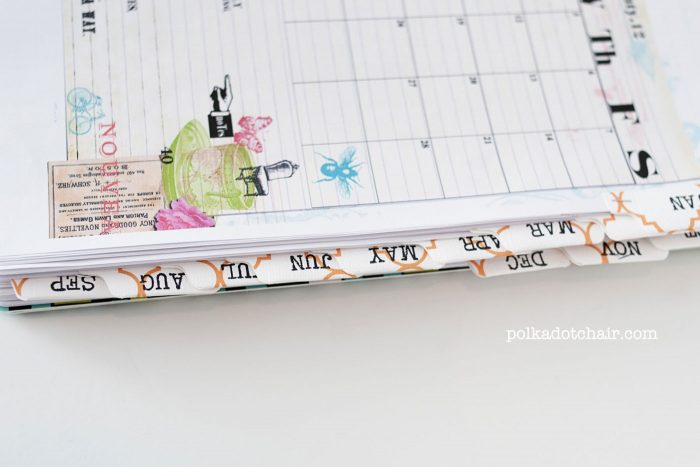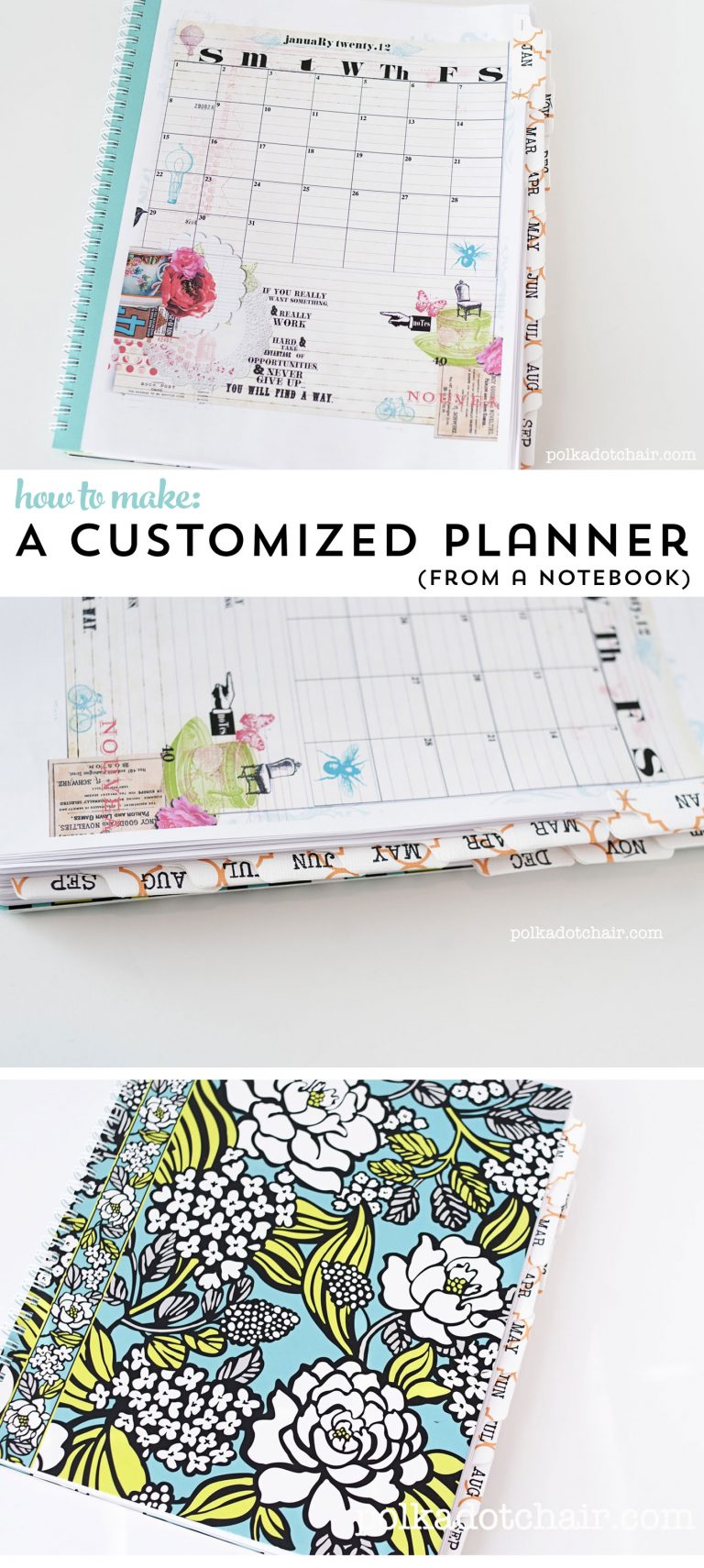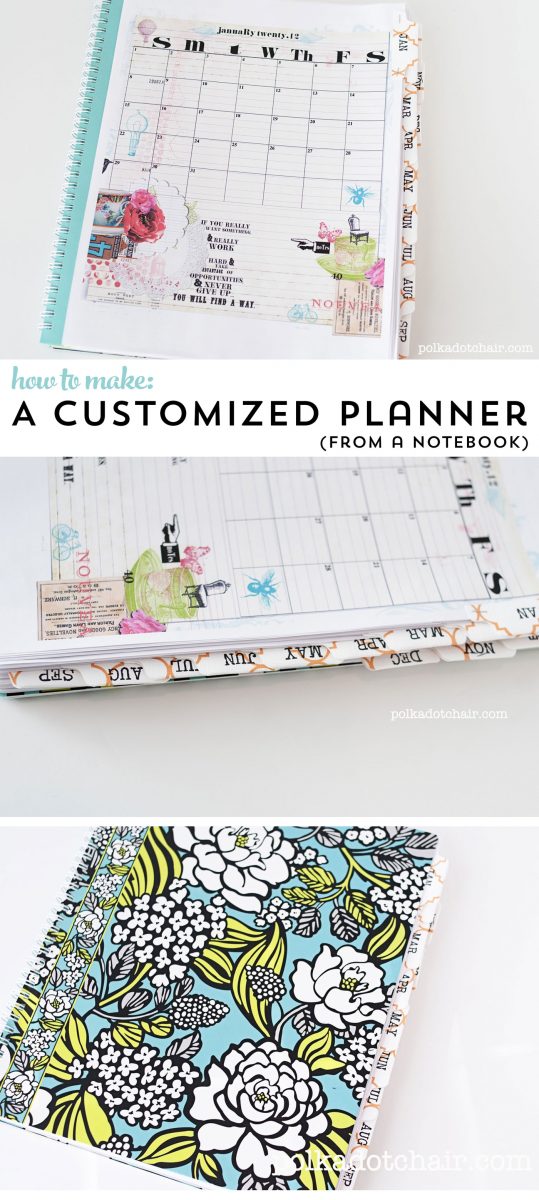 It's a pretty simple project, but it solved a problem that I had and took less than 1 hour to make!