I'm hoping to help you out a bit with your Christmas gift-giving by offering you a bunch of free printable gift tags that are perfect for handmade gifts!
Have you spent hours this holiday season stitching up the perfect gift for someone special? Why not finish it off with a fun custom gift tag! Get all the details to download the tags below!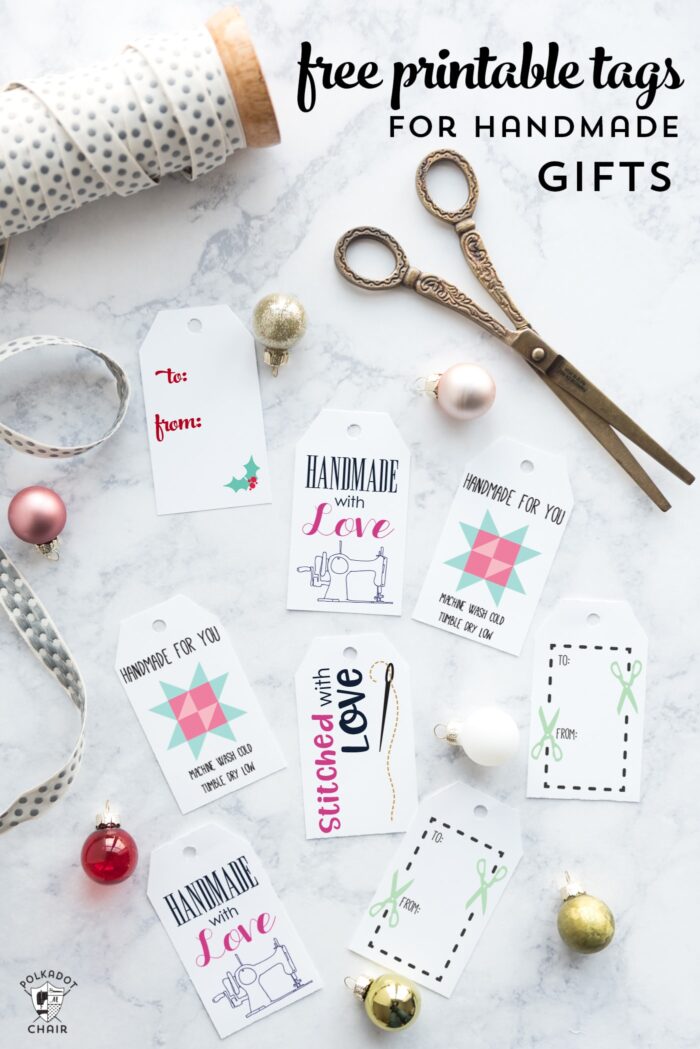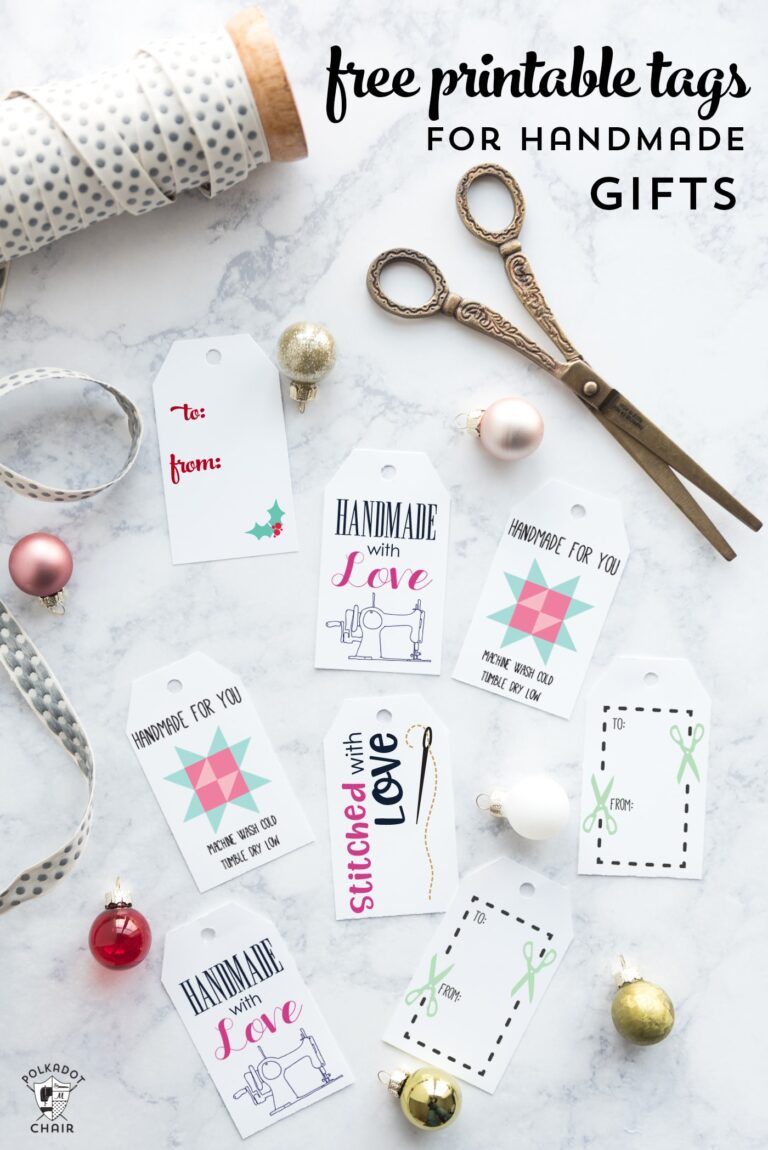 Table of Contents
Every Fall around October, I start making a mental list of all of the holiday projects I'd love to sew and give during the Christmas season. This year I thought I'd start earlier, and I did. I got going fast. Then lost a little bit of steam.
It turns out I'm a person that loves to work with a deadline (an apparently close deadline at that), and getting going a bit too early may have thrown off my sewing 'mojo" this year. I mean, I was sewing Holiday projects in August, which is pretty much unheard of for me!
I think in my head, I thought "oh, hey, I'm good, I started early," then proceeded to "chill" a bit too much during the month of November. My goal for this weekend is to sit down and get the neighbor gifts organized, as well as finish up a few things for my family and friends.
How to Get the Gift Tag Printables
Option One to Get the Printables
Fill out this form, and we will email you six of the printable tags (the ones in the top photo). Several tags are also linked here with other DIY projects, recipes, and crafts. Each one of those tags can be found with the corresponding craft project.
These free printable gift tags are perfect for handmade gifts. Whether they are sewn, knitted, or baked. Most have been shared in the past, and a few are new and improved.
So without further adieu: here are more than 10 Free Printable Gift Tags for Handmade Gifts – to find out how to download the gift, click on the text below the photo.
Gift Tag Option Two
If you would rather purchase all of the gift tags in a bundle (and not sign up for our newsletter), you can find them in our online shop.
Gift Tags for Sewn & Quilted Gifts
These tags are all included in the bundle.
Handmade with Love Tag (get it by filling out the form above).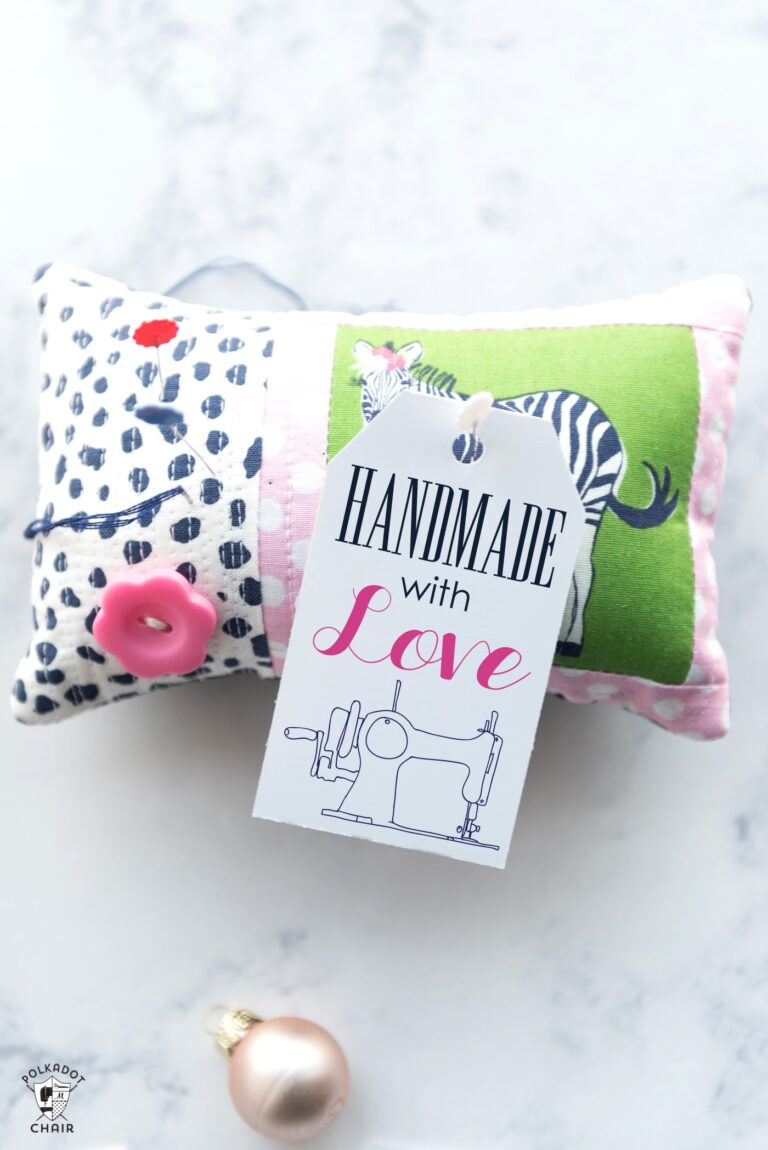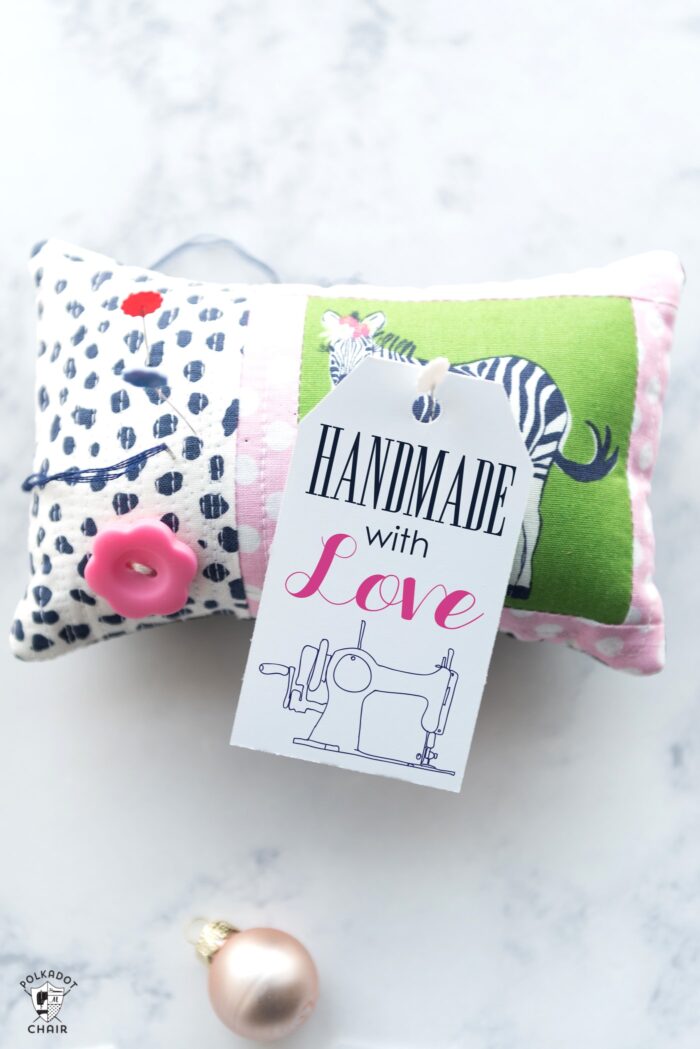 2. Stitched To/From Tag (get it by filling out the form above).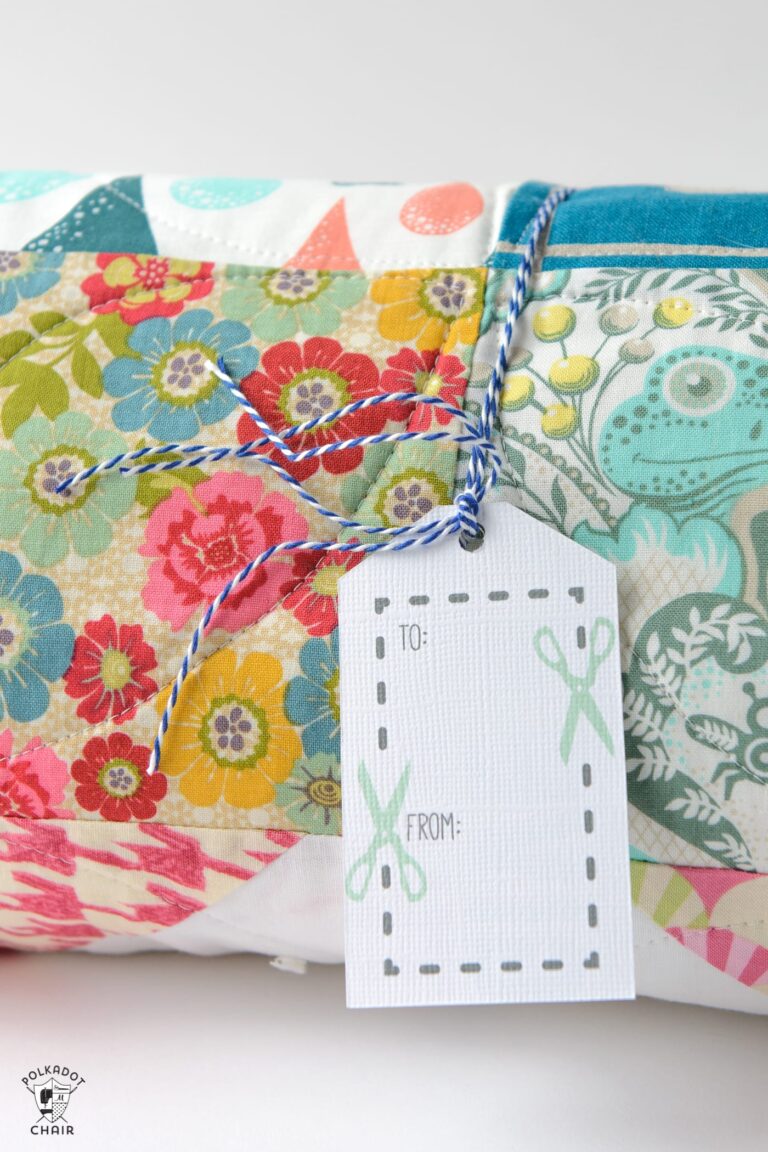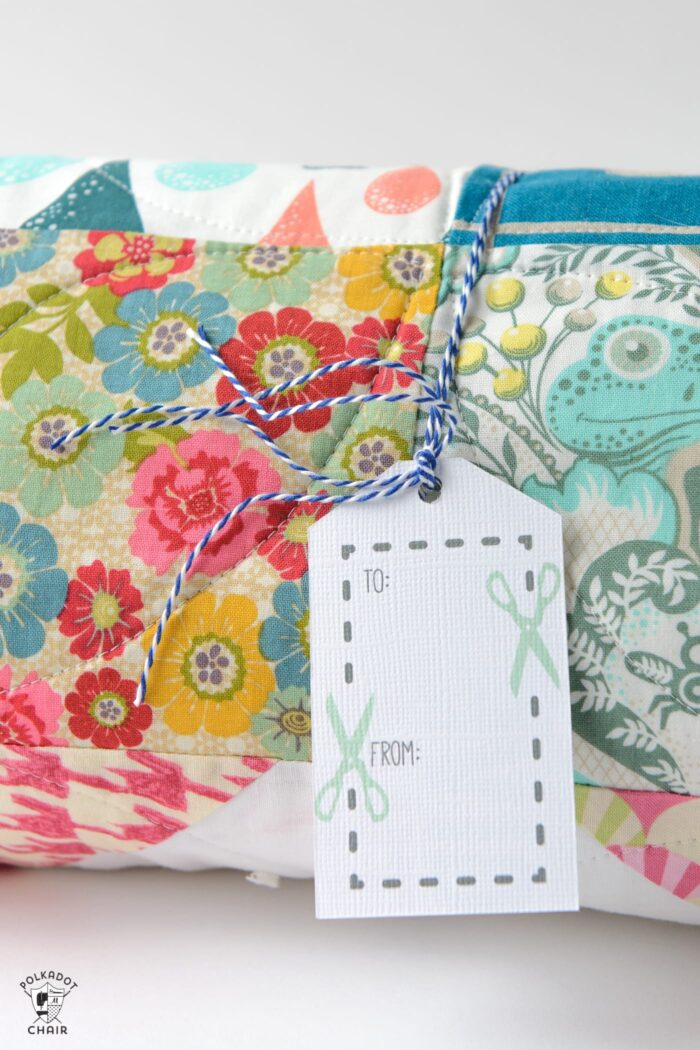 3. Quilt Care Gift Tag (get it by filling out the form above).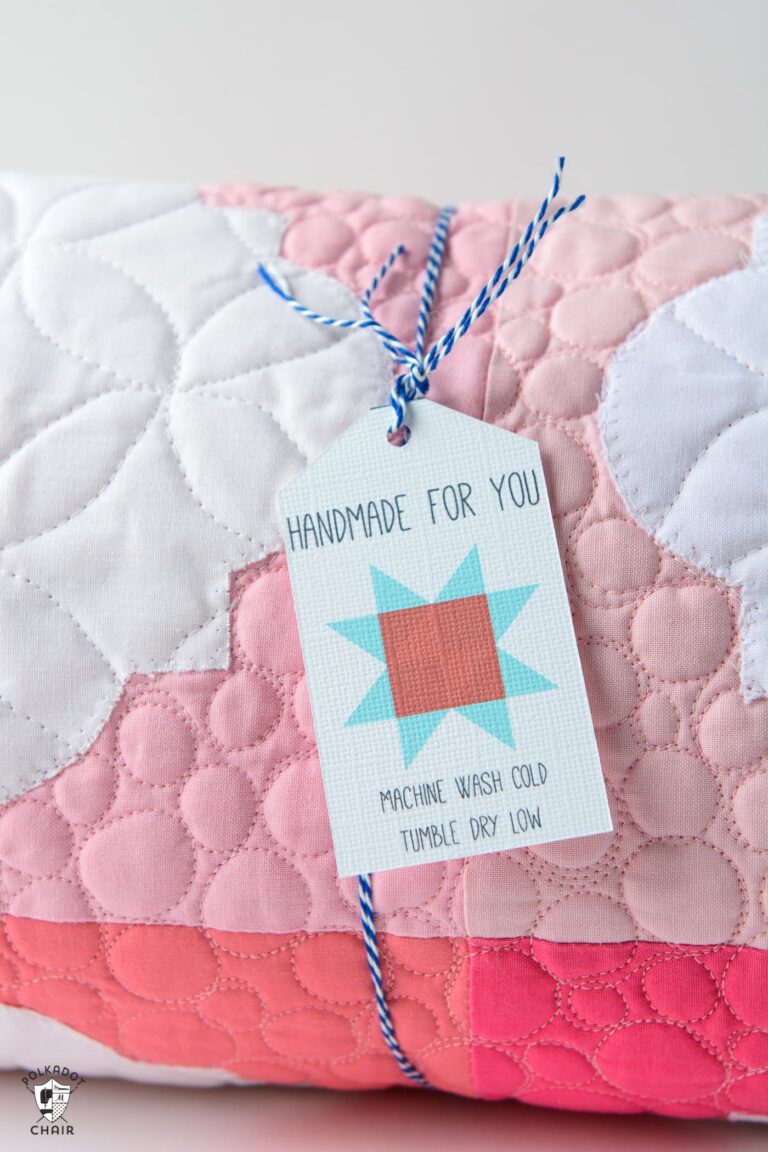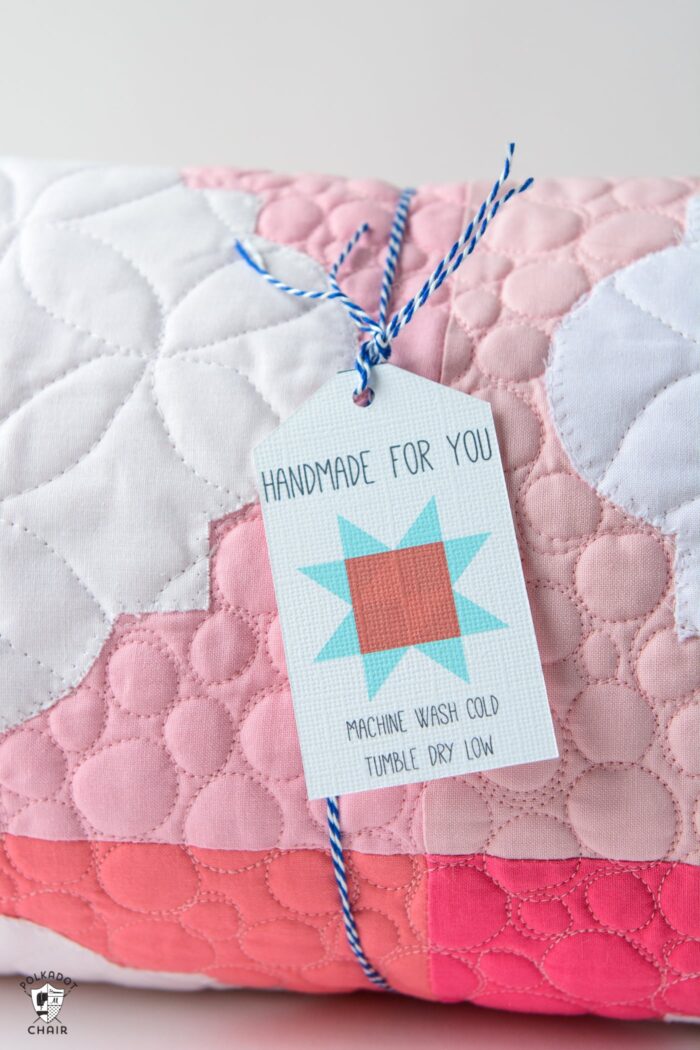 4. Stiched with Love Tag (get it by filling out the form above).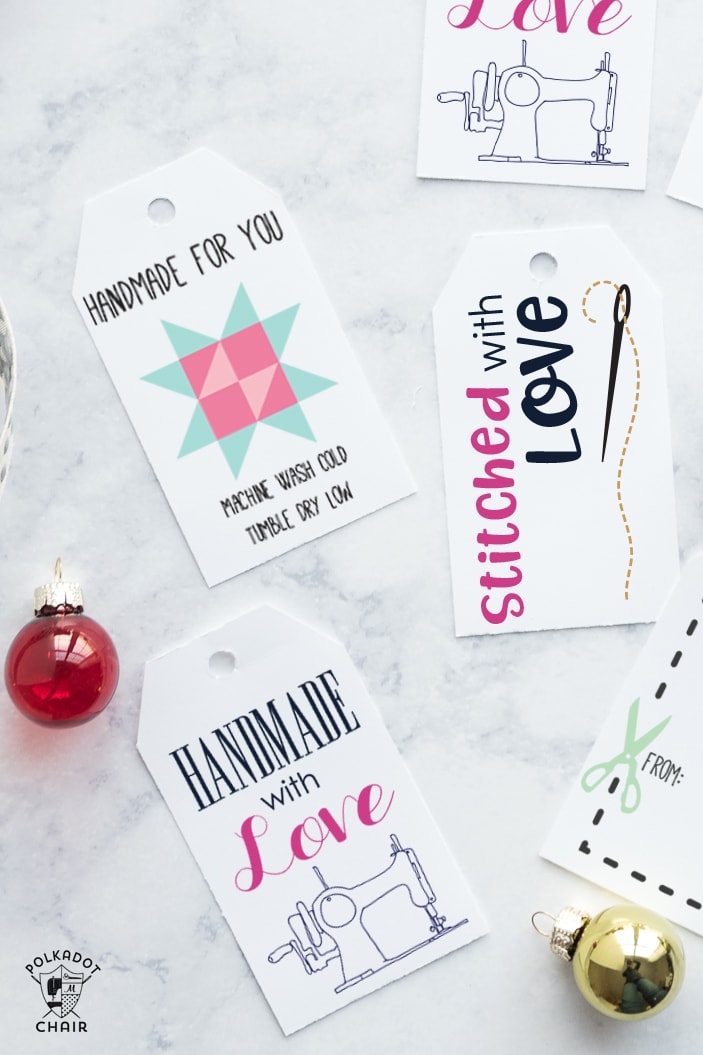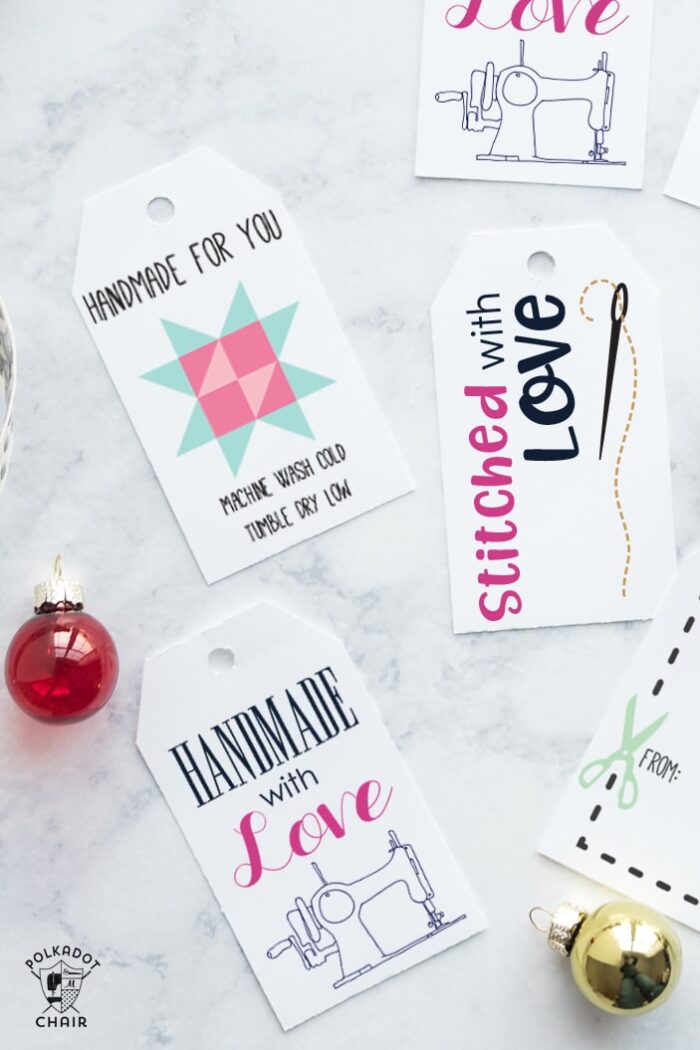 5. To From Holly Tag (get it by filling out the form above).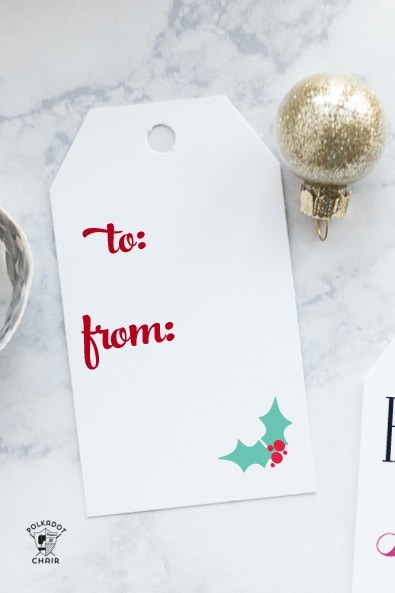 Additional Gift and Tag Printables You Can Find On Our Site
Visit each individual blog post for directions to make the gift and the free printables that go along with that gift.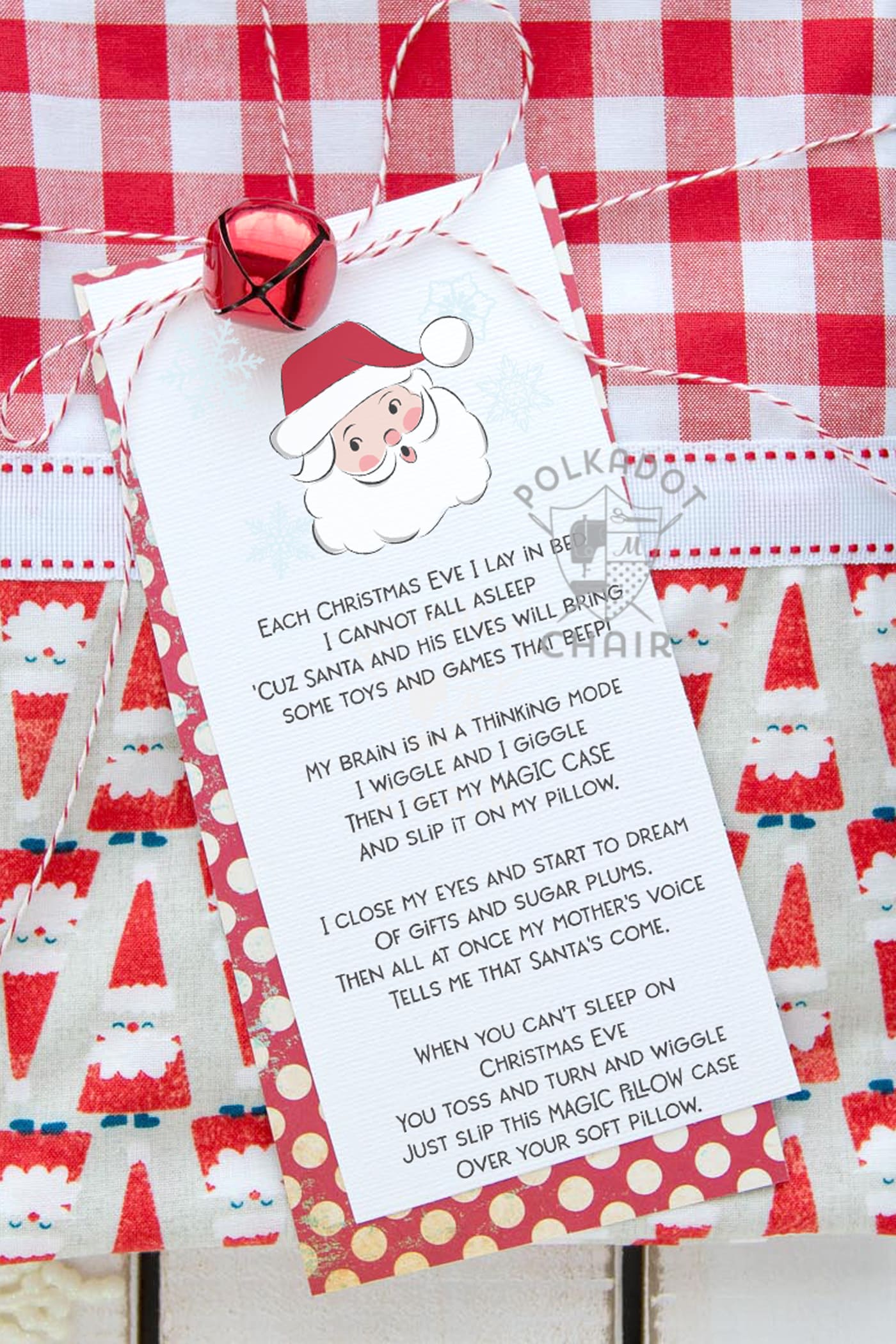 6. Free Printable Poem to go with a Christmas Pillowcase
Printable Gift Tags for Baking Gifts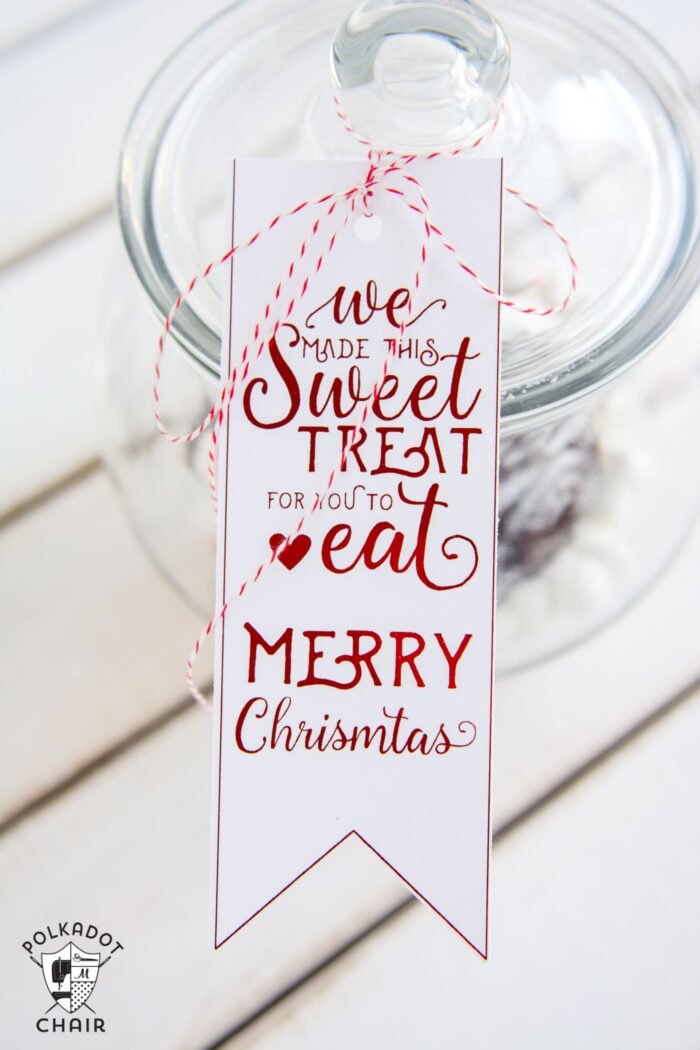 7. We Made this Sweet Treat Tag. Gift tag for Gingerbread Houses, but you could use it for any other gift as well.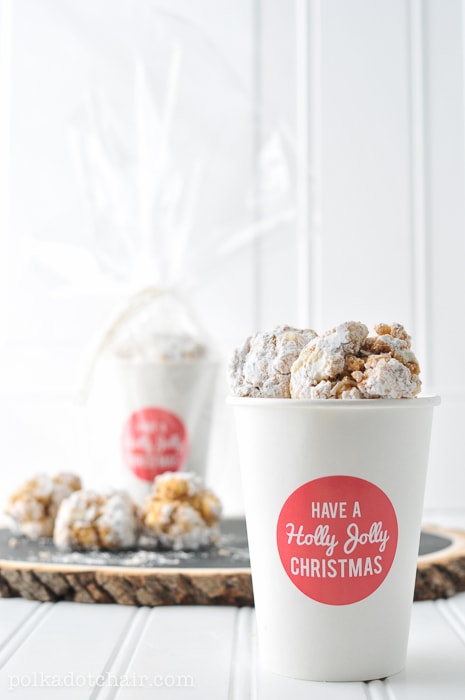 8. Have a Holly Jolly Christmas Round Tags & Project Graham Cracker Balls Recipe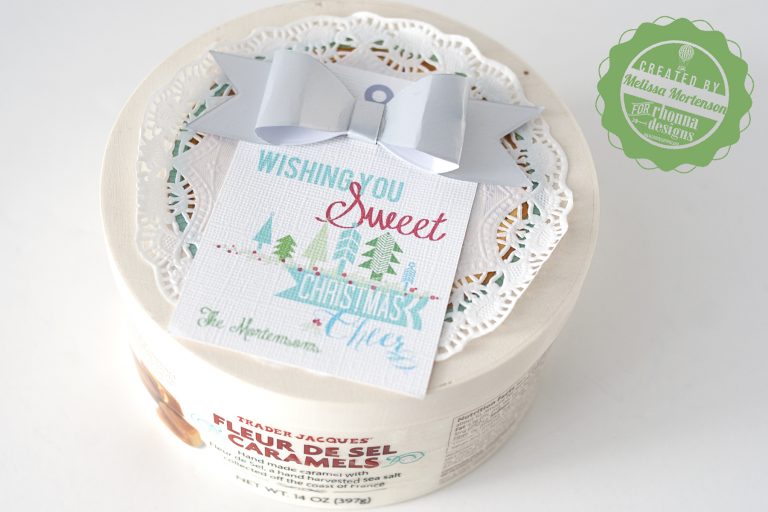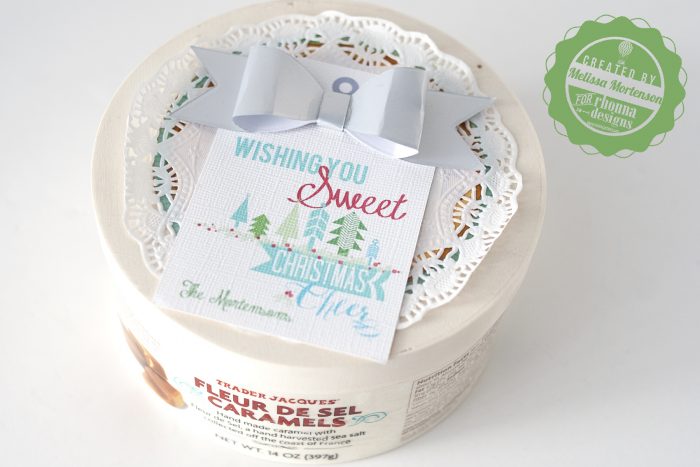 9. Tags for pre-packaged goods (note these are not free printable tags, rather an idea of how to package tags)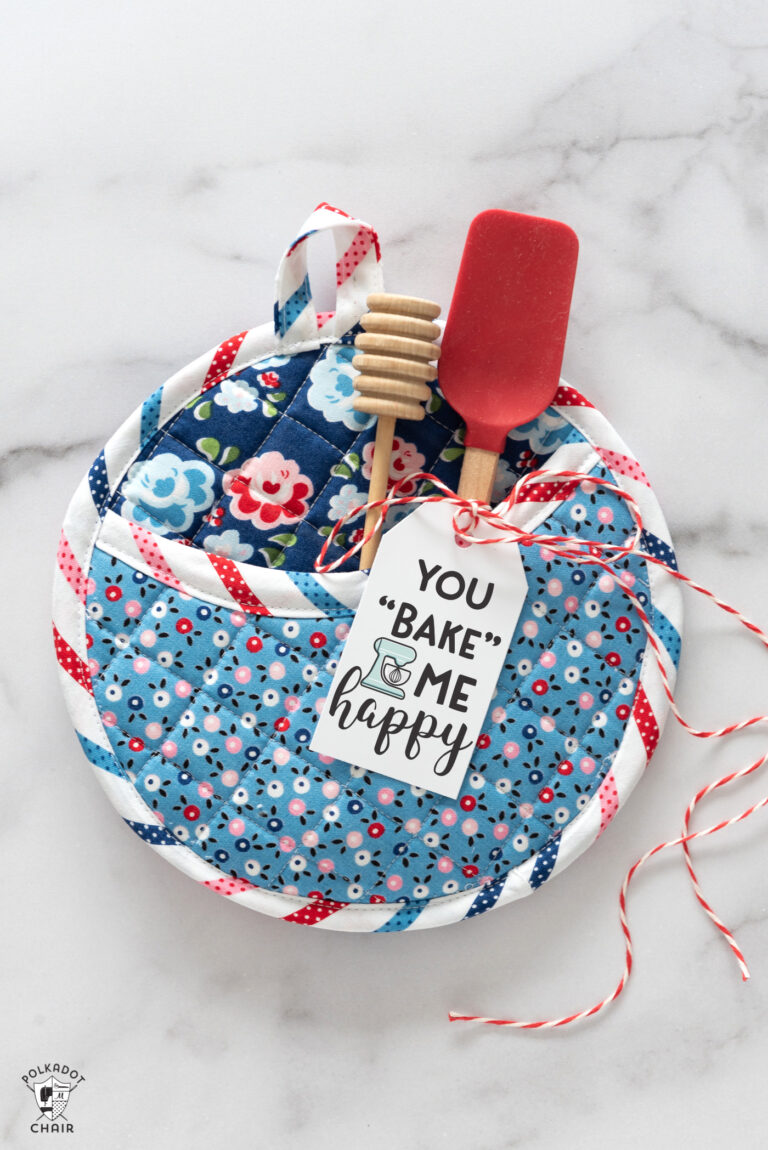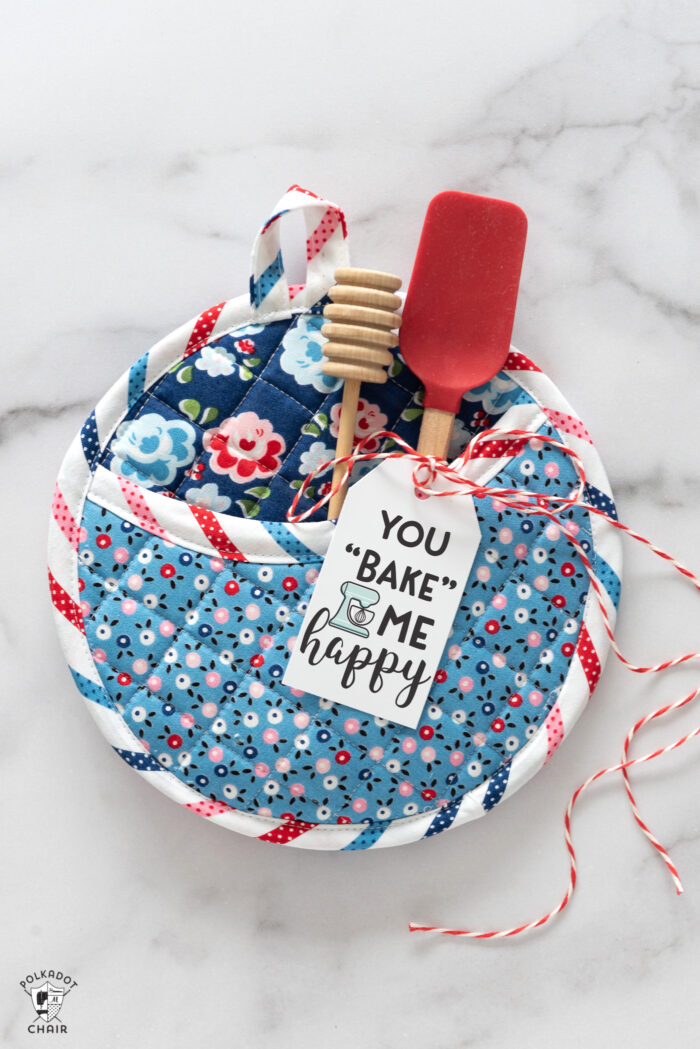 10. Free Printable Baking-Themed Gift Tags. – These are not Christmas-themed, for Christmas-themed tags, see the next project.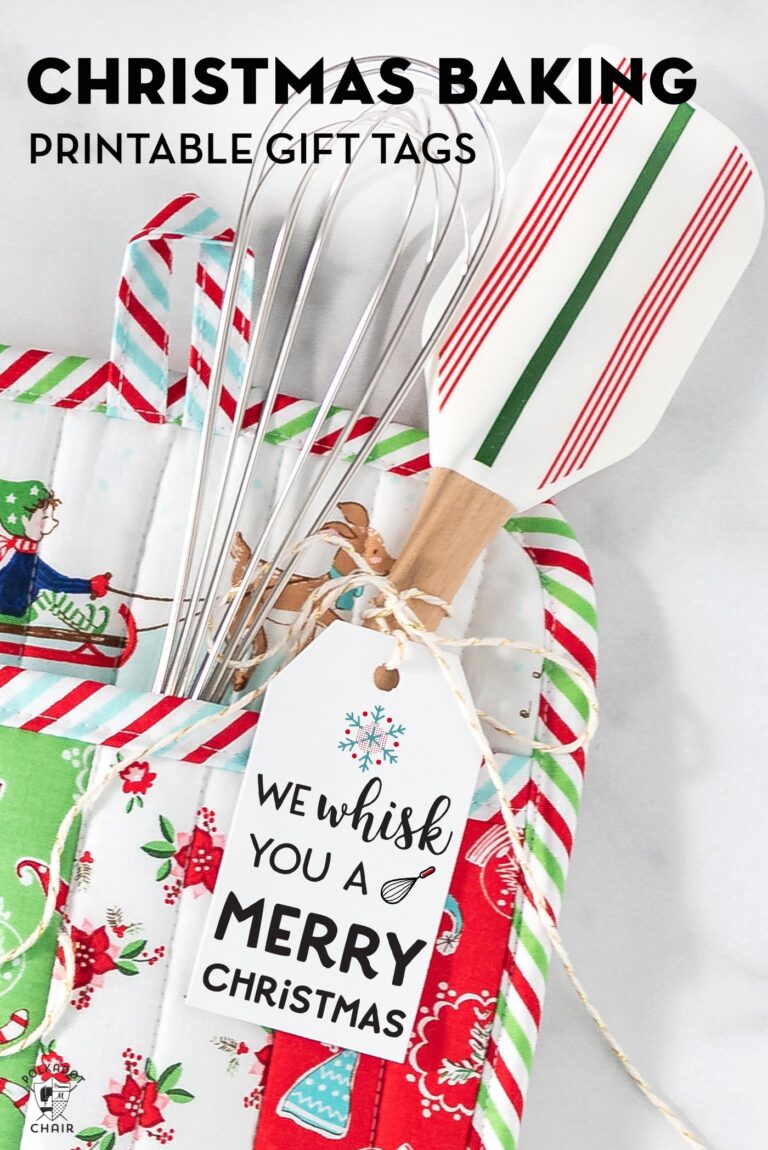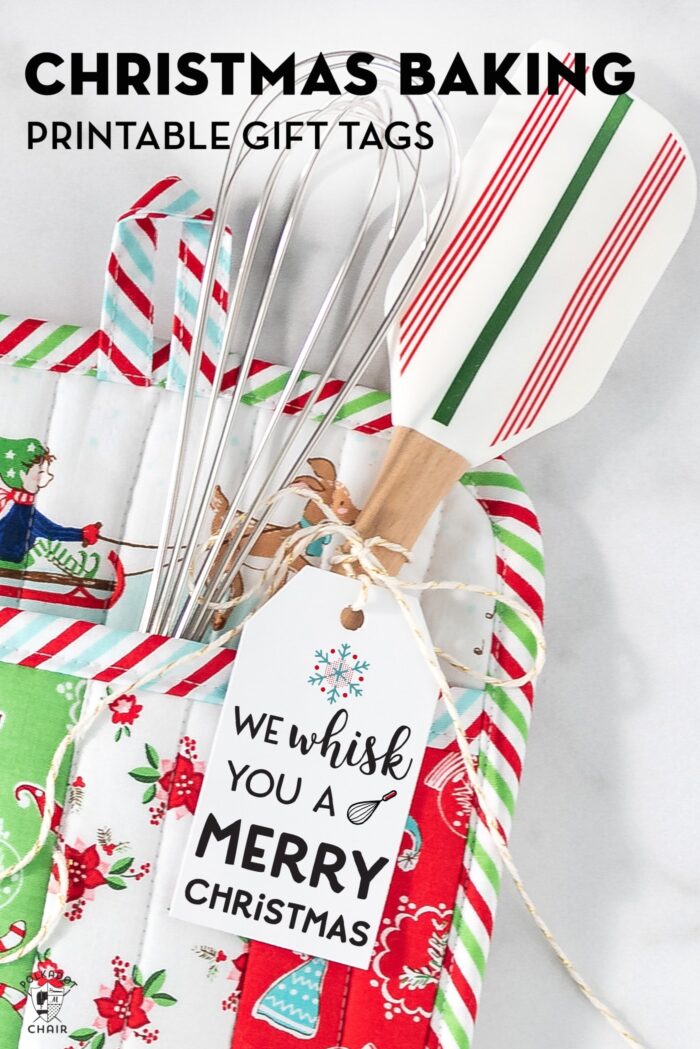 11. Holiday Themed Baking Gift Tags
Cute Holiday Gift Tags that you Can DIY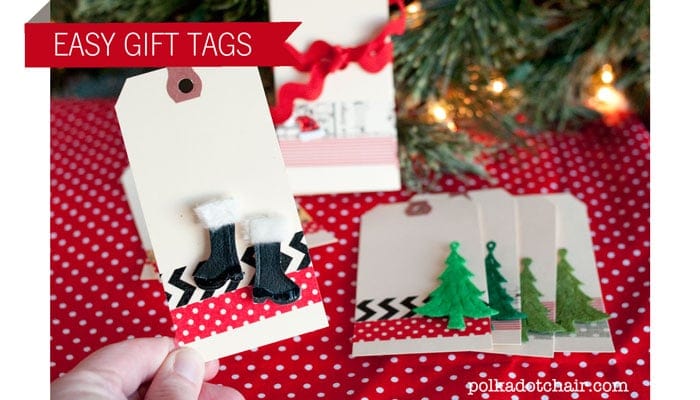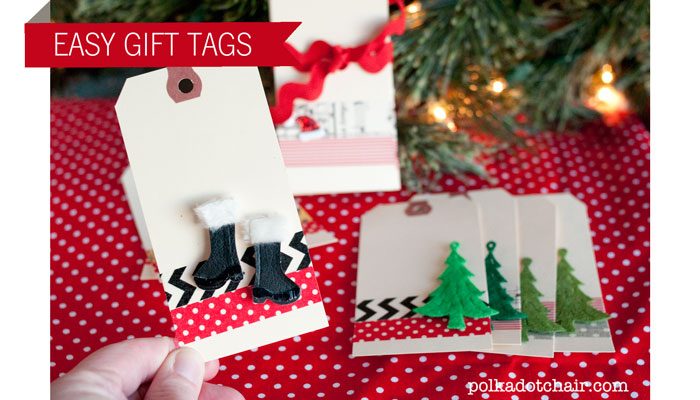 11. Easy DIY Washi Tape Christmas Tags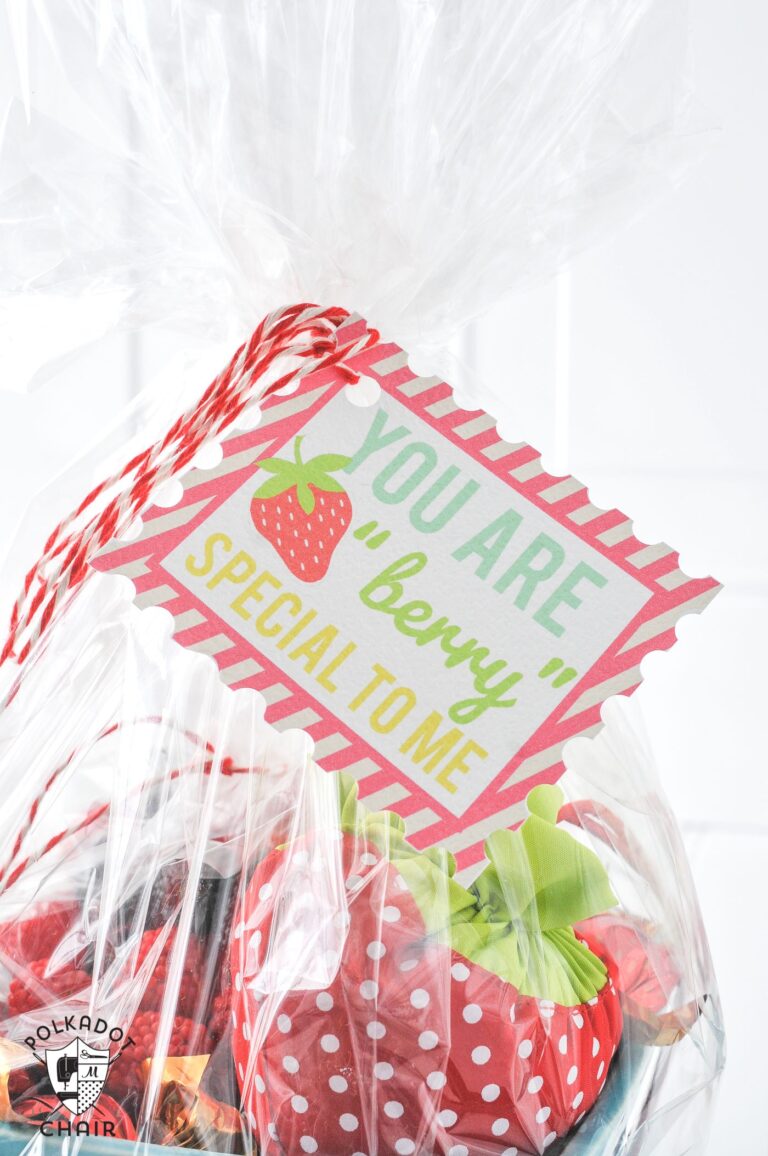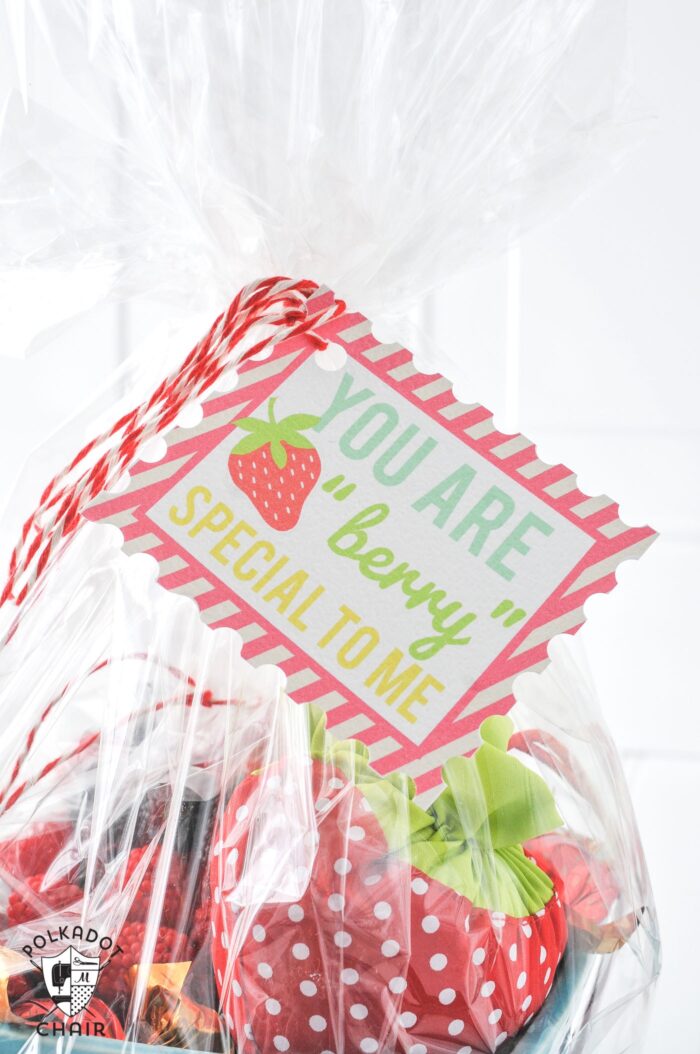 12. You are Berry Special to Me Tags – would be so cute tied to a jar of homemade jam or cookies!