Today I'm excited to announce that we have another set of Disney inspired SVG files for you. You guys seem to LOVE our DIY Disney tees and I love designing them, so win-win right?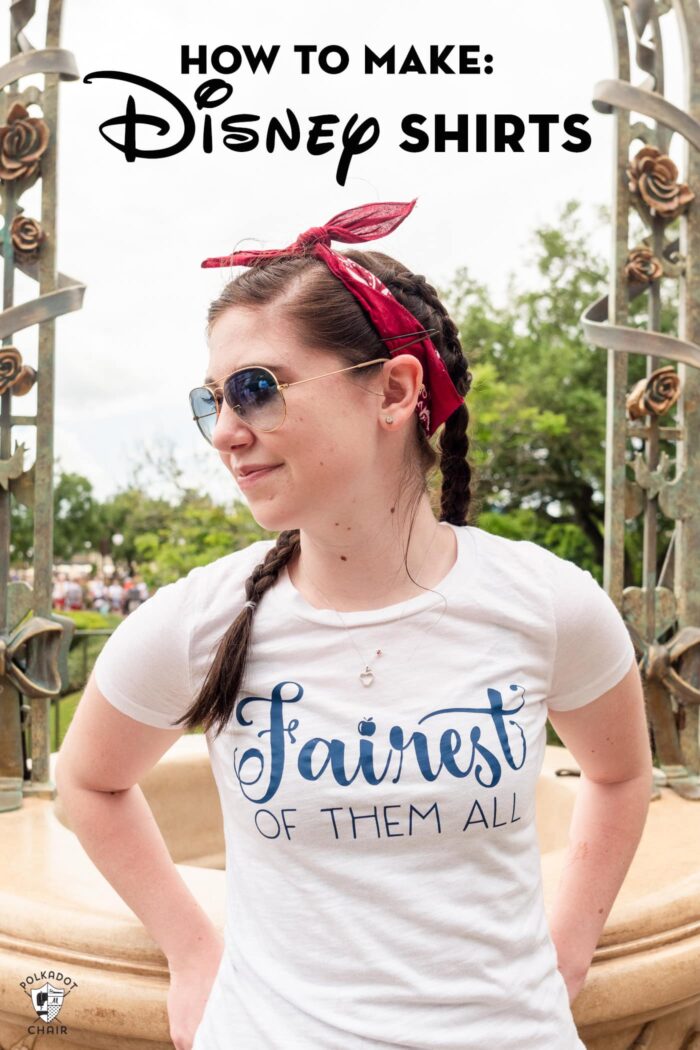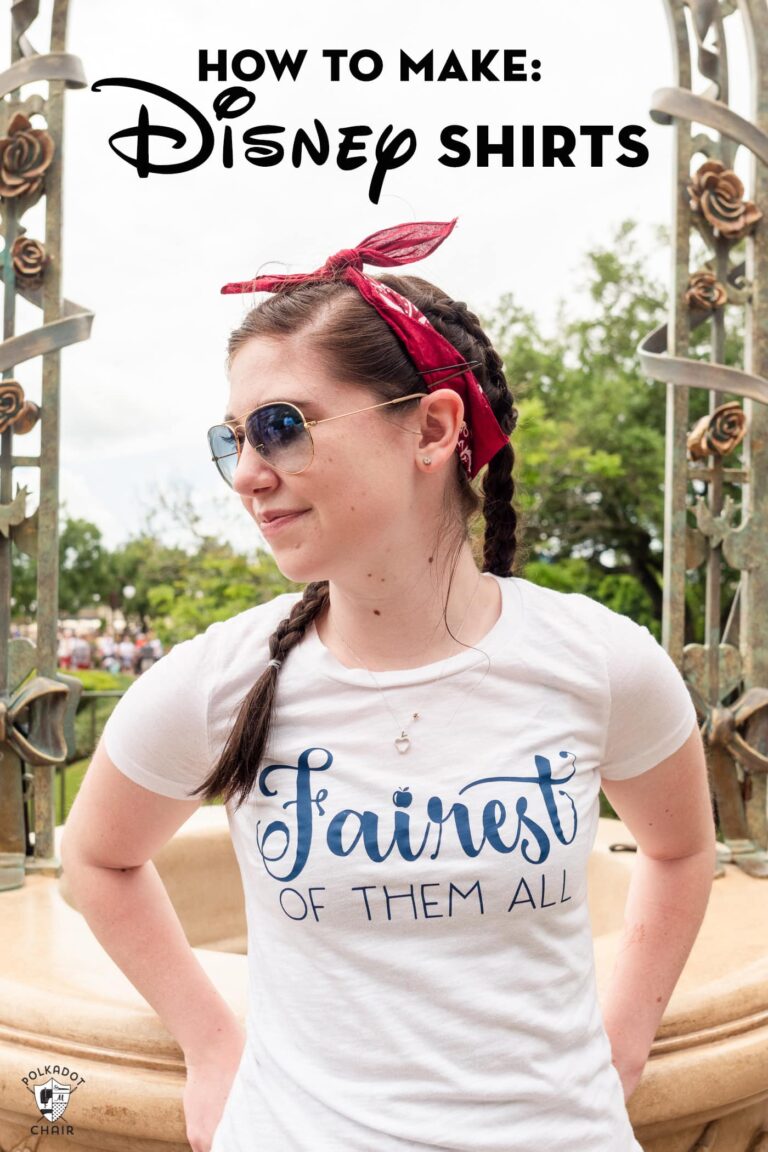 I always say that you enjoy a vacation 3 times. Once planning it, once while you're on it, and once remembering it when you're home. For me, the planning part of a vacation is one of my favorite things. I love to dream up projects to take with us on our trips. Fun t-shirts to wear while we are there, bags to take and special journals to record our memories.
Table of Contents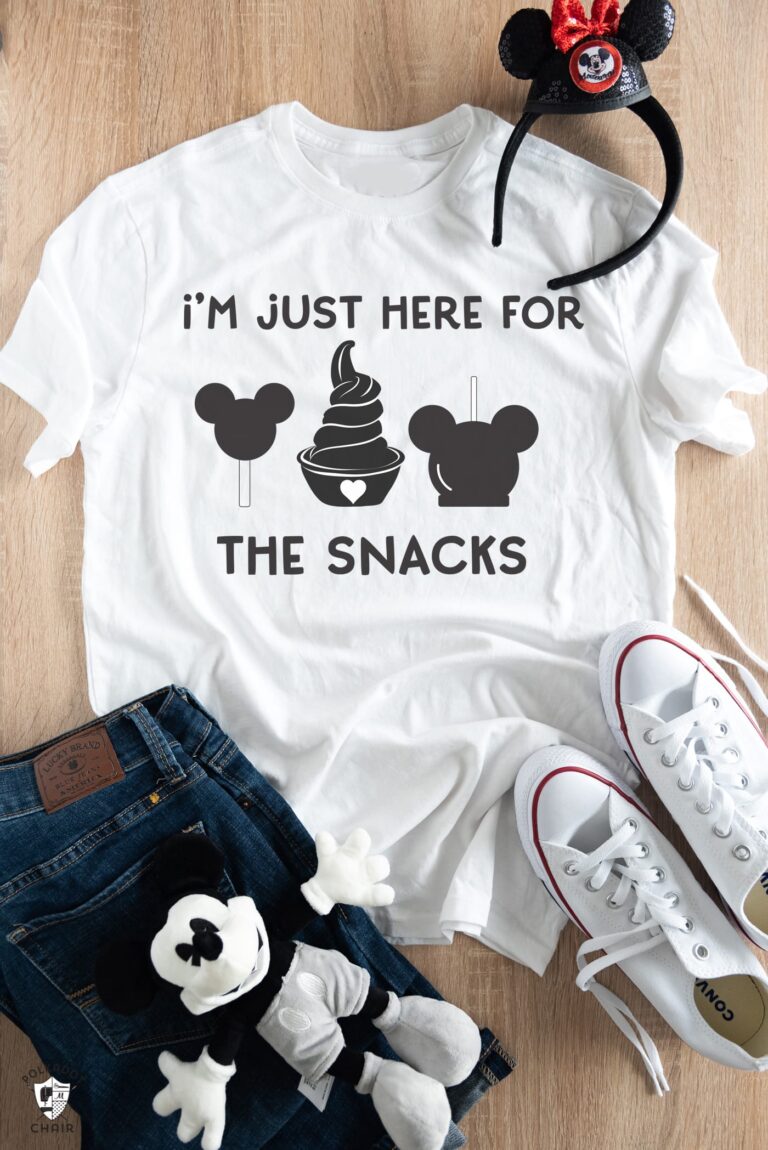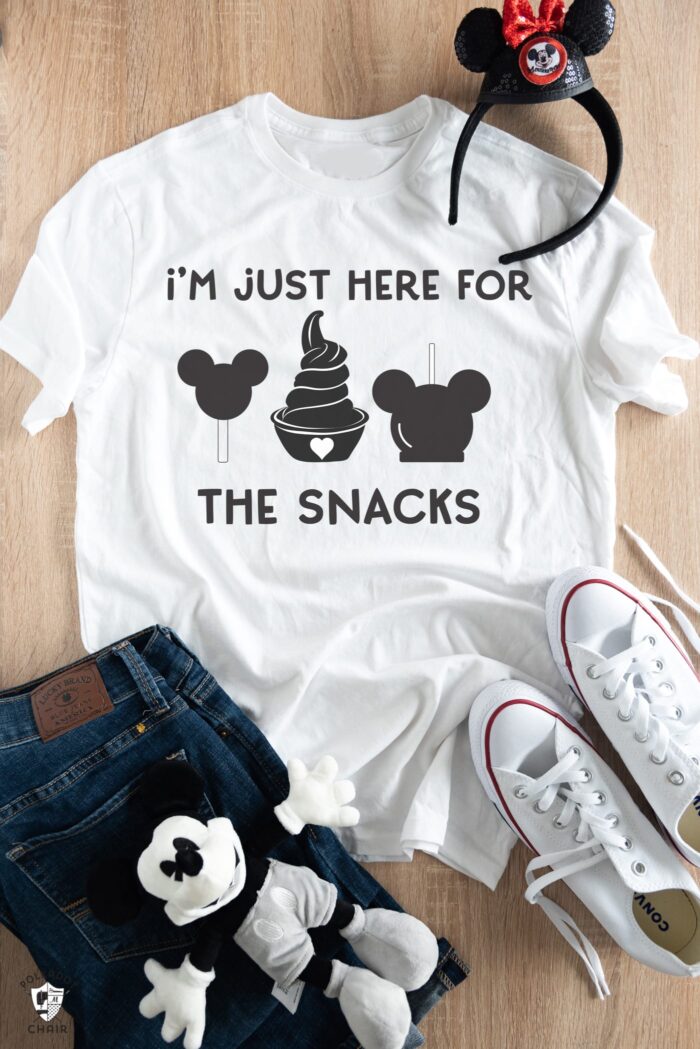 Right now we have an annual pass to Disney World and before our last trip there I decided to create another set of Disney inspired tees for my kids (and myself) to wear while we were there. Some of you think I'm crazy, but that's ok. Like I said before, this is part of the FUN for me of vacations. You might as well enjoy as much of your trip as possible right?
We were lucky enough this trip to have all 3 of our kids with us. With all 3 kids over the age of 18 now, I know that is not something that will happen very often from here on out. So I tried to do my best to be present and soak in the time we had together.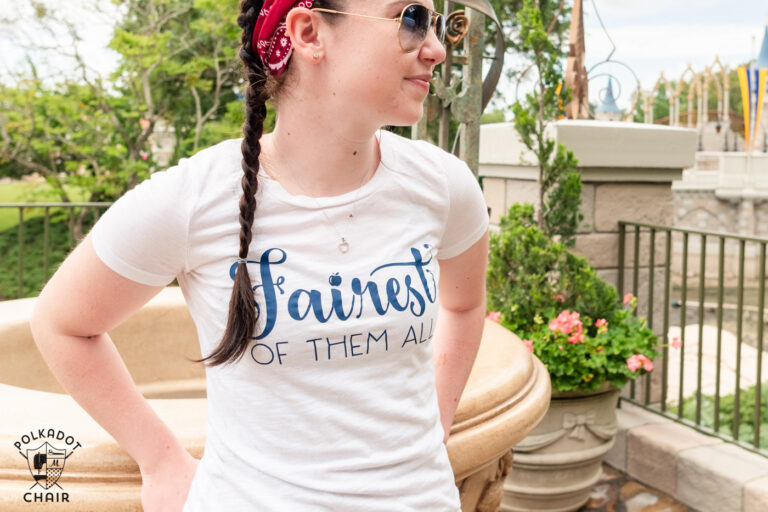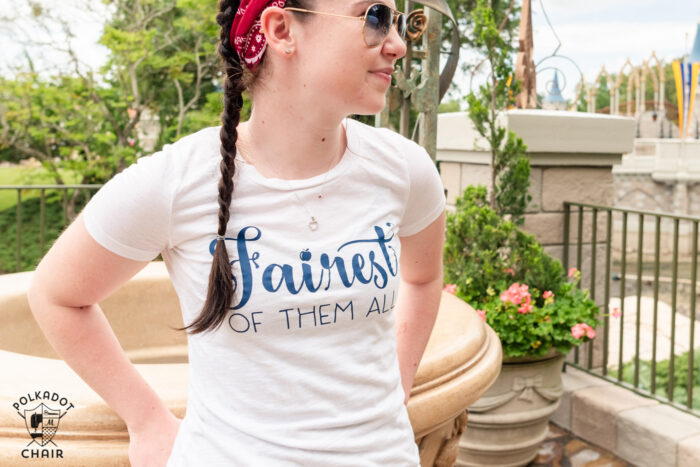 How to make Disney Shirts
The Disney t-shirts in today's post were created with my Cricut machine.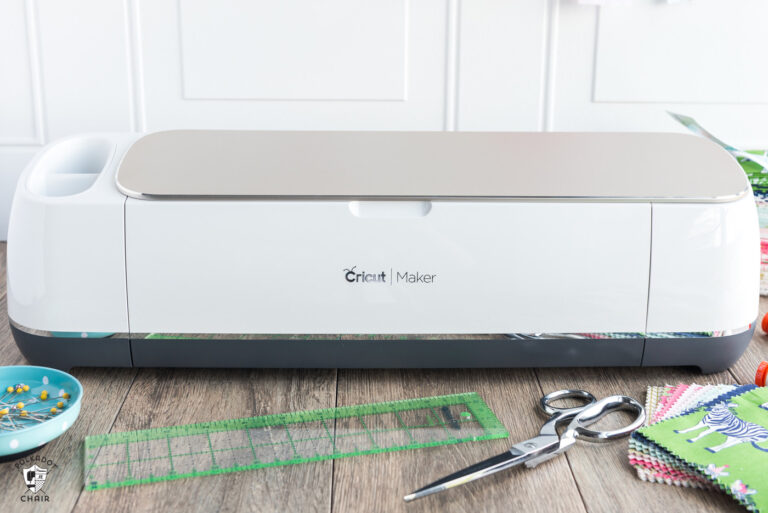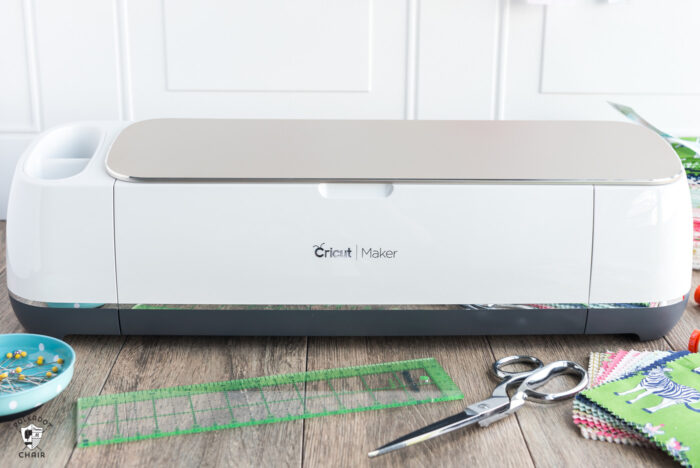 If you're not familiar with a Cricut machine, it's pretty much a printer with a blade instead of ink. You hook it up to your computer then you cut out images to use for crafts and home decor projects. It's an amazing machine (you can read my full review HERE).
What is a Cricut? A Cricut Machine is an electronic cutting machine. It hooks up to your computer via USB or Bluetooth and cuts images you send to it, much like a printer. It just cuts instead of prints. It can cut vinyl, paper, fabric, and much more. The images are all digital; you can upload your own images or buy images in the Cricut Design space individually. You can read my full review of the Cricut Maker Machine HERE.
Required Supplies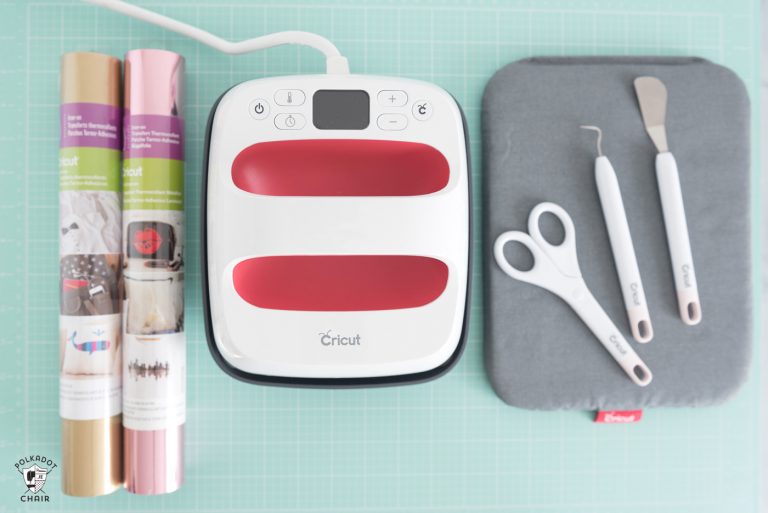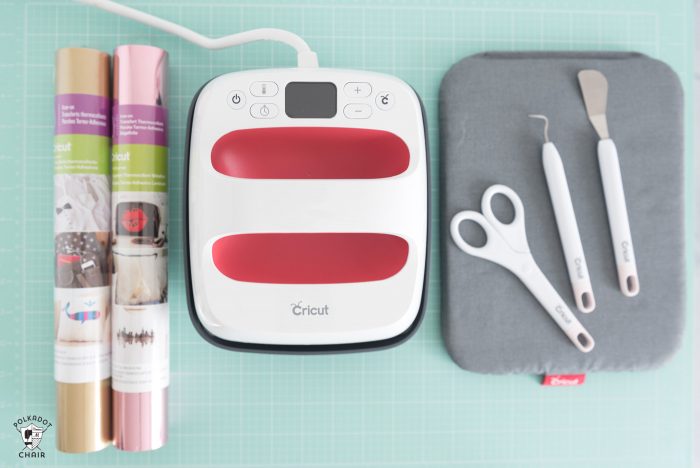 1- Image Files – these are files in Cricut Design Space or files that you can upload to Design Space yourself. If you upload them yourself, SVG files work the best.
2- Cricut Machine – I use a Maker Machine
3- Iron on Vinyl – this is a special kind of vinyl that bonds to the fabric when heated. You can use it on t-shirts, pillows, fabric, and even wood.
4- T-Shirt
5- Heat Source- you can use your home iron, however, I've found that I have much better results using my Cricut EasyPress. It's a heat source that is designed specifically for iron on vinyl. It distributes even heat at precise temperatures.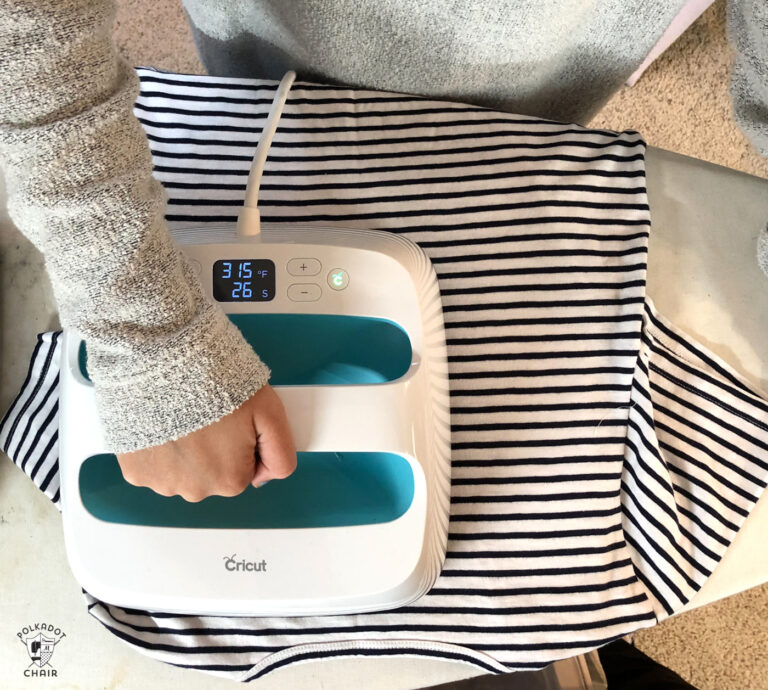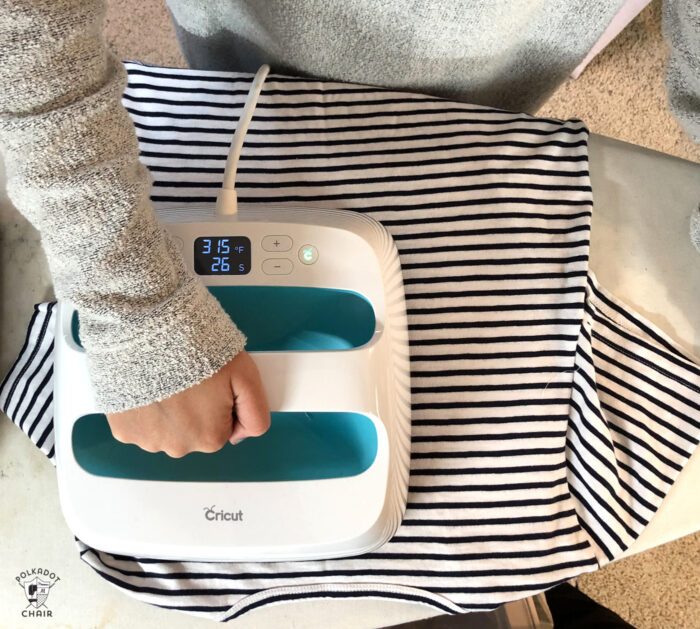 How to Get the SVG Files
Each month we offer a free SVG file for our readers. This month you can get the Fairest of them All SVG for free by filling out the form below. The rest of the files are available in our shop.
You can get a BUNDLE with ALL of our Disney SVG's in our shop!
DIY Disney Family Shirts Directions
One:
Get the SVG Files
Two:
Upload the file into Cricut Design Space. Click "attach" in Design Space to get the image to cut out together.
Three:
Size the image, and send it to the machine to cut the file. Follow the prompts on the screen to do this.
Four:
Load the Iron-on Vinyl onto the cutting mat, load the mat into the machine. Cut out the image, and weed (or remove) the extra iron-on vinyl
Five:
Apply to the t-shirt with a Cricut EasyPress
If you'd like a MORE detailed, step step of this process you can check out this POST. There are lots and lots of photos and instructions for you.
Details of the Free Disney SVG Files
For this round of Disney tees, I designed 3 different SVG files.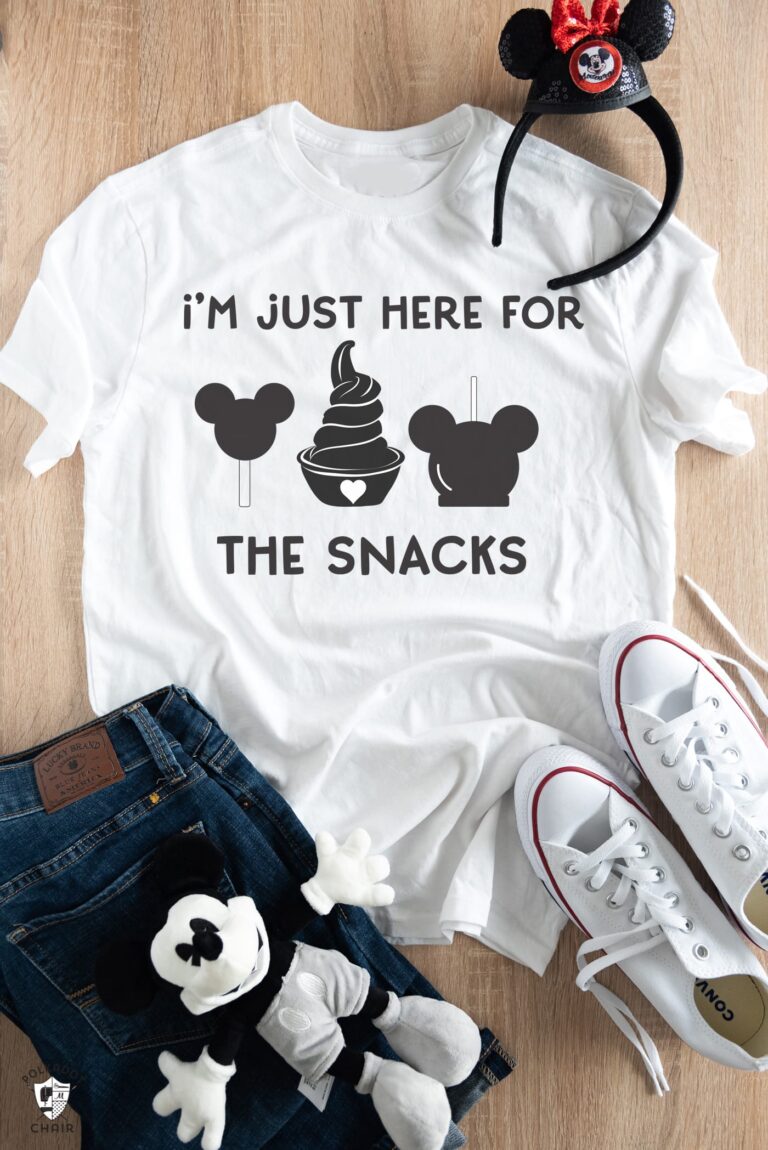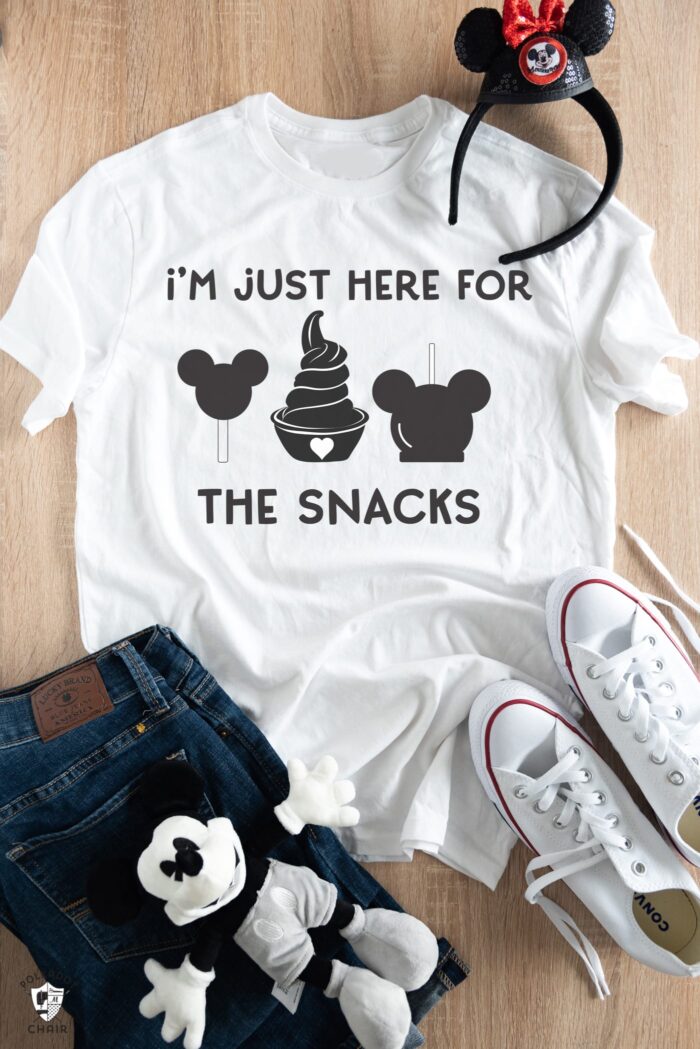 I think my favorite of the bunch is this "I'm only here for the snacks" one. Because I took the job of picking out my "sweet treat" of the day at Disney very seriously.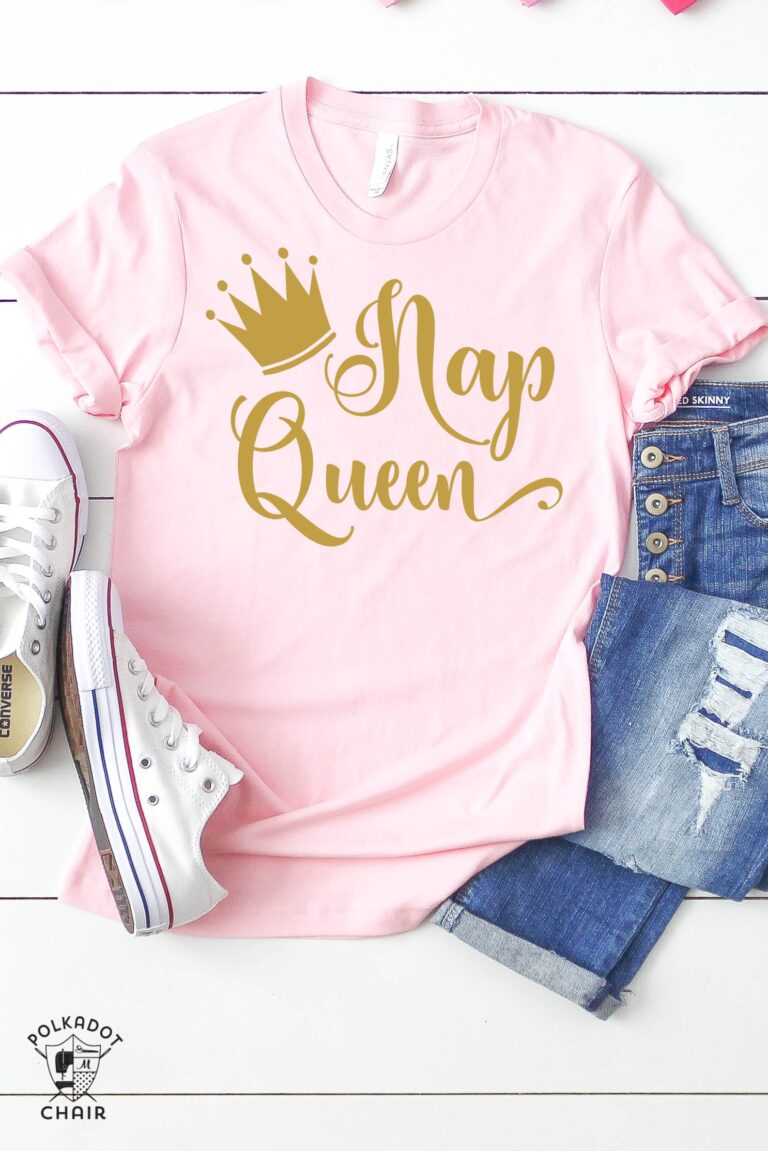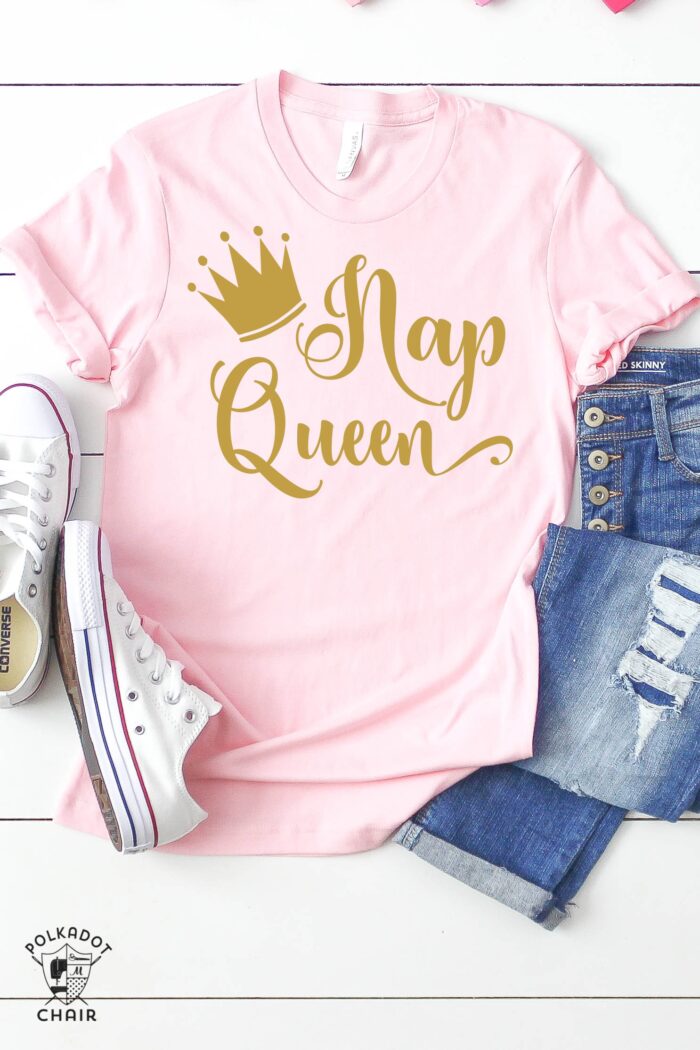 My youngest daughter LOVES to sleep. She takes after her mama :). This Nap Queen one is inspired by our favorite sleeping princess. It's cut from Gold Foil Iron-On.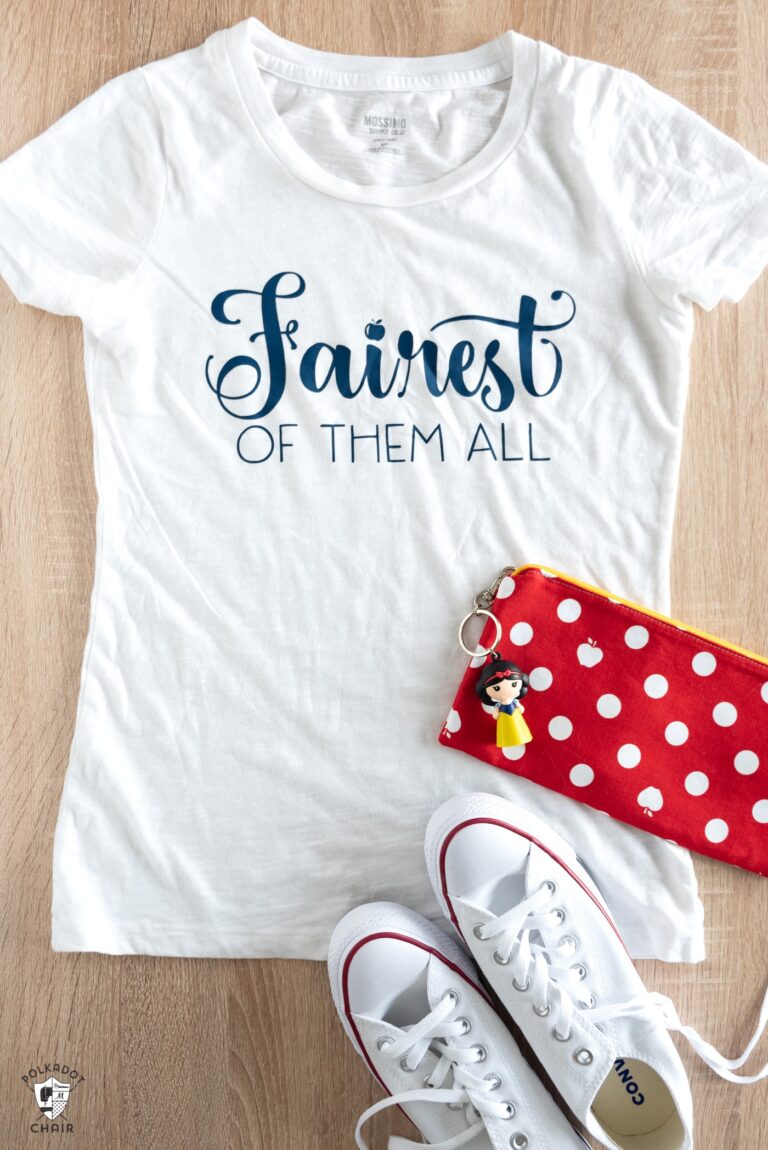 I always thought that my oldest daughter reminded me of Snow White (in looks, not brains. Snow White is not the brightest Disney princess). My daughter has ivory skin, dark hair, and blue eyes.  I created this Fairest of them All Shirt for her to wear. She paired it with a red bandana and blue shorts. A subtle, but more modern nod to Snow White.
More Disney DIY Projects:
Disney Parks Inspired DIY T-Shirts
DIY Disney Cruise T-Shirts & Tote Bags
How to make Halloween Tees (Haunted Mansion-inspired SVG's!)
Add a Disney Monogram to a YETI Tumbler