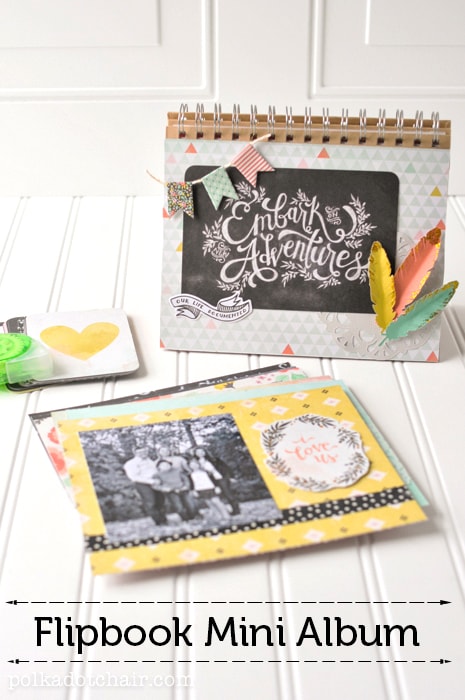 This is a sponsored post as a part of the WeR Memory Keepers Design Team. A big thank you to them for providing the supplies for this project!
A few years ago we had family photos taken. I was so happy with how they turned out, but other than our Christmas card that year, I never did anything else with the pictures!!! I decided that it was FINALLY time to do something with the pictures so I created a flip book mini album to showcase the photos.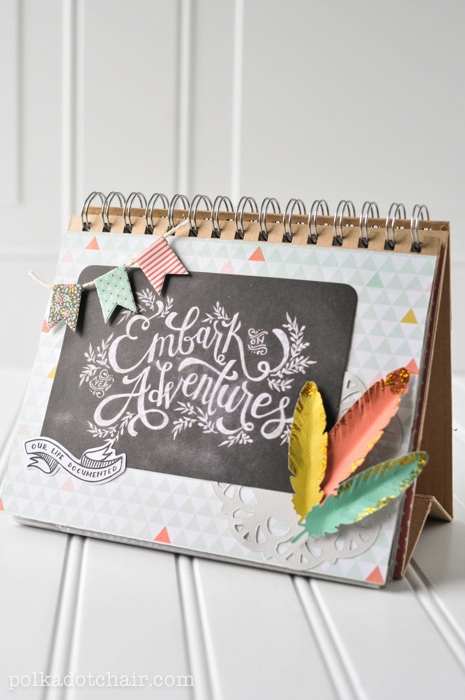 I adore making mini scrapbook albums. I love that there is a start and a finish to the album (vs. traditional scrapbooking that goes on forever…..). You can sit down and crank one out in an afternoon and have a huge sense of accomplishment at the end!
This album was created with a purchased flip album (I've had it forever so I'm not quite sure where it came from) and some of the Chalkboard Line of products from WeR Memory Keepers.
I also used a few Lifestyle Crafts dies to create the album. Most specifically the doily, arrow and feather dies.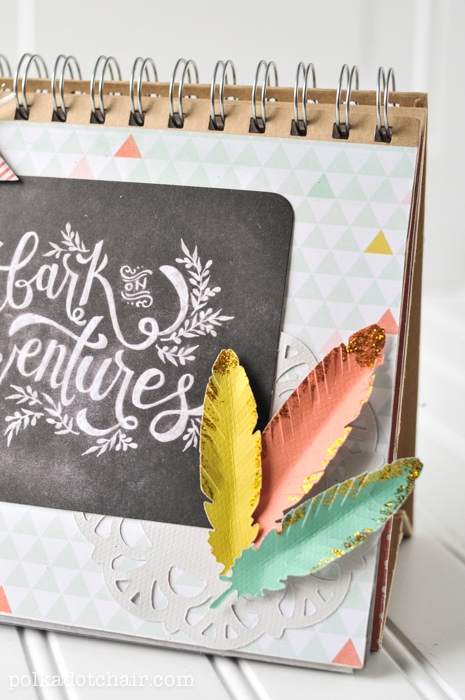 I loved being able to create a doily out of what ever paper that I wanted and the die system does a great job cutting out delicate paper (like vellum)…
And don't you just love those feathers? After I cut them out with the die, I used my scissors to add a bit of texture and tipped them in gold glitter.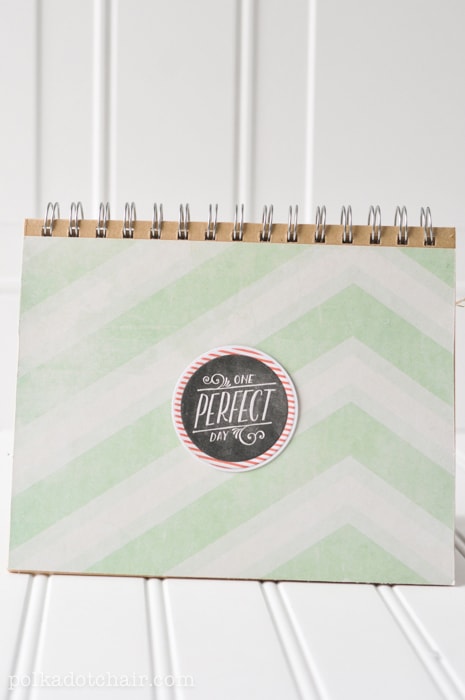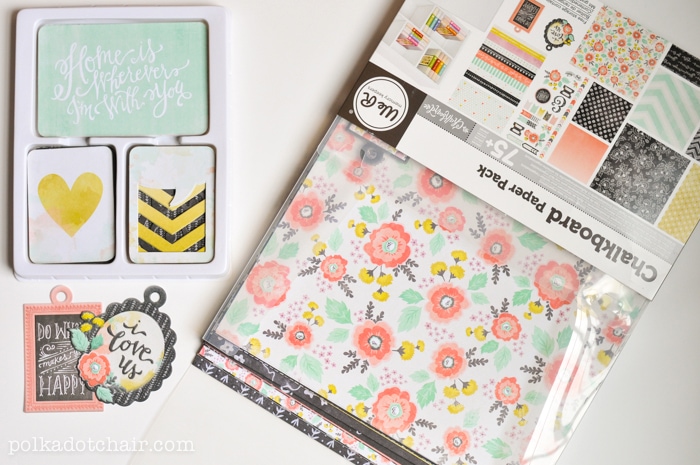 The die system is very easy to use.  The evolution cutter is lightweight and doesn't take up a ton of room (you can pack it away easily). The genius system plate is magnetic which means that the metal dies won't move around when you use them.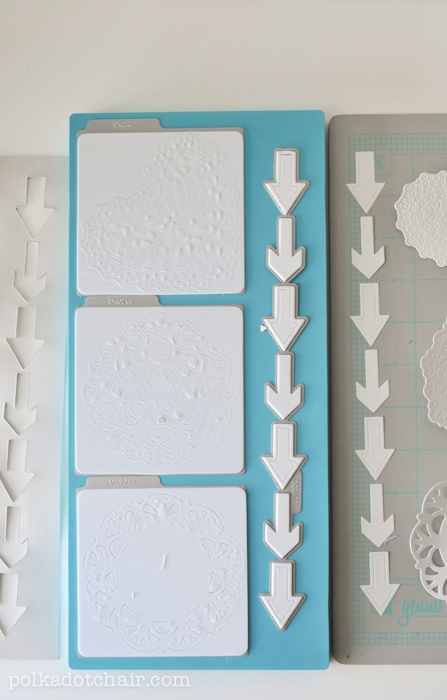 I loaded several dies onto the plate and was able to cut out all of my pieces at once.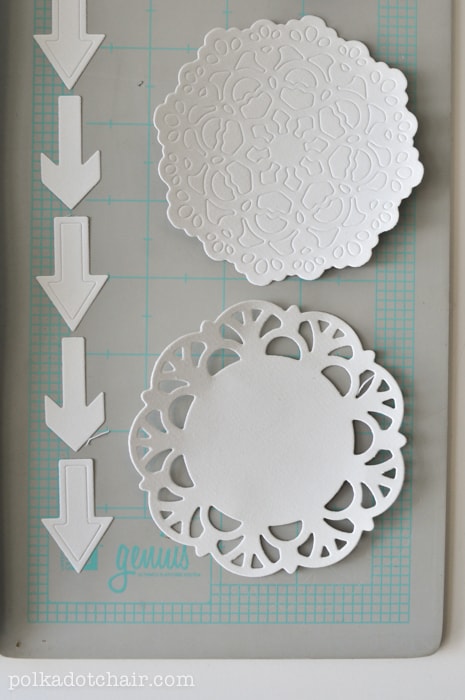 The inside of the album has 10 pages. I simply cut out some patterned paper from the kit (which btw comes in it's own storage case!) and mounted my photos and added a few embellishments.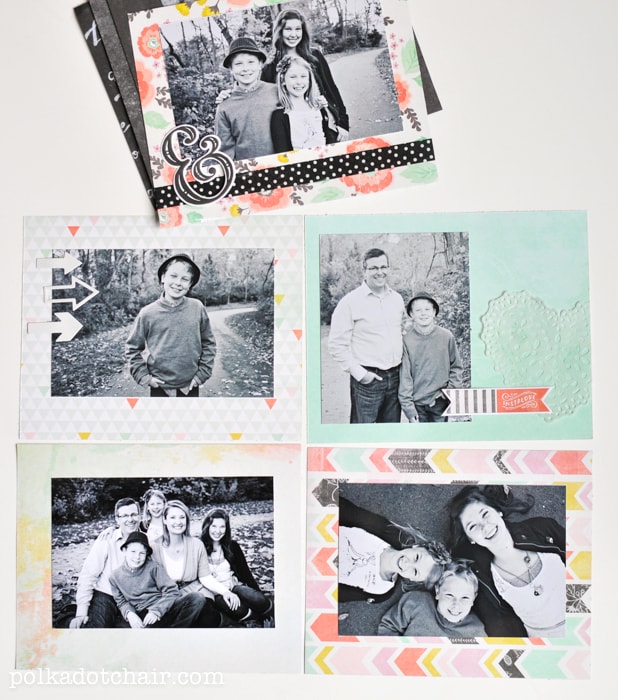 Here you can see shots of the inside of the album:
If you'd like to make your own album here is a roundup of the supplies I used- and remember you can get 20% off anytime at Shop WeR if you use the code POLKADOT!
Chalkboard Paper Kit
Chalkboard Memories Made Easy Kit
Feathers Die
Arrow Die
Doily Die 1, 2, 3
Evolution Machine

Connect with me: