I love Summer. The slower days, the warmer weather, and even the evening thunderstorms.  I also love to sew during the summer. I've noticed that I tend to alter a bit what I work on during the summer months. I prefer simple, bright, and fun sewing projects. If you're looking for a new sewing project to tackle this summer, I've compiled a list of more than 60 Easy Summer Sewing Projects for you. I hope you'll find something fun to sew on this list! 
Easy Summer Sewing Projects:
Table of Contents
Every summer, I start with a giant list of things that I want to sew during the season. Every year I manage only to finish half of what I've planned.  I have managed, I feel, to be somewhat productive during the summer. Thanks to a few tips. Before starting our list of easy summer sewing projects, I thought I'd give you a few "tips" for summer productivity.
Summer Sewing Tips
1- Sew during in-between times:
With the kids home from the summer and without a specific family schedule, my sewing time blocks seem to disappear.  I've learned to sew a few minutes here and there and manage to stay pretty productive.  If you look, you can find time in between other things to work.
2- Enjoy the weather when you can:
I live in Kentucky; some summer nights are gorgeous, warm, and breezy. Some nights are hot, sticky, and miserable. If it's one of those "gorgeous" nights, I've learned to put away the sewing and go sit outside.  On the flip side of that, if it's just too hot and sticky to be outside, I'll take the time to enjoy the indoor air conditioning and sew something.
3- Involve your kids:
My kids are older, they don't want to sew, but I've noticed that if I involve them in the process a bit, then I still get to spend time with them while I'm working.  I'll ask their opinions on color or fabric choices and even plan entire projects with them. I've found that they are full of fantastic ideas, and some of my best tutorials have come from their suggestions.
Now onto the list!
Summer Bag Sewing Patterns
1- Oversized Beach Bag Sewing Pattern
2- Kids Drawstring Backpack Sewing Pattern
3- Summer Sling Bag Sewing Tutorial
4- Lined Drawstring Bag Sewing Tutorial
5- Watermelon, Lemon and Strawberry Bag Patterns
6- Vinyl-Lined Make Up Bag Tutorial
8- Make Up Brush Roll Sewing Tutorial
9- Alice Bag- Circle Crossbody Bag Sewing Pattern
10- Mickey Inspired Ear Buds Pouch Pattern
11- Vinyl Wet Bag Sewing Tutorial
12- Lake Hair Don't Care – DIY Stenciled Canvas Bag Tutorial
13- DIY Shark Clothes Pin Bag Pattern
15- June Bag Travel Cross Body Bag Sewing Pattern
16- Beginner Tote Bag Sewing Pattern; The Derby Tote
17- I'm So Fancy, Printable Zip Pouch Pattern
18- Dad's Travel Bag Sewing Pattern
19- How to Make Flat Bottom Zip Pouch
20- How to Make Simple Zip Pouch
22- Seersucker and Leather Clutch
Summer Sewing; Things to Wear
23- How to Customize your Converse with Fabric
24- Girls Summer Sundress Patterns
25- Summer Nightie Sewing Pattern
26- French Terry Simple Swim Cover Up Tutorial
28- Simple Summer Skirt Sewing Pattern
30- Summer Dress Made from Two T-Shirts
31- T-Shirt Maxi Dress Sewing Pattern
33- Tiered Pillowcase Dress Sewing Tutorial
35- How to Sew a Kimono Jacket
36- DIY Travel Infinity Scarf Tutorial
Things to Sew for your Home for Summer
40-How to ReCover Outdoor Pillows
42-Oilcloth Placemats with a Pocket
43-Waterproof Patchwork Picnic Blanket Tutorial
44-Fabric Luggage Tag Tutorial
46- Kids Summer Sewing- Make a Pillowcase
Summer Quilt Patterns
51- Zinnia Zebra Quilt Pattern
52- Patchwork Paddock Quilt Pattern
55- Seasonal Safari Quilt Along
59- Polaroid Quilt Block Tutorial
60- Gingham Daydream Quilt Tutorial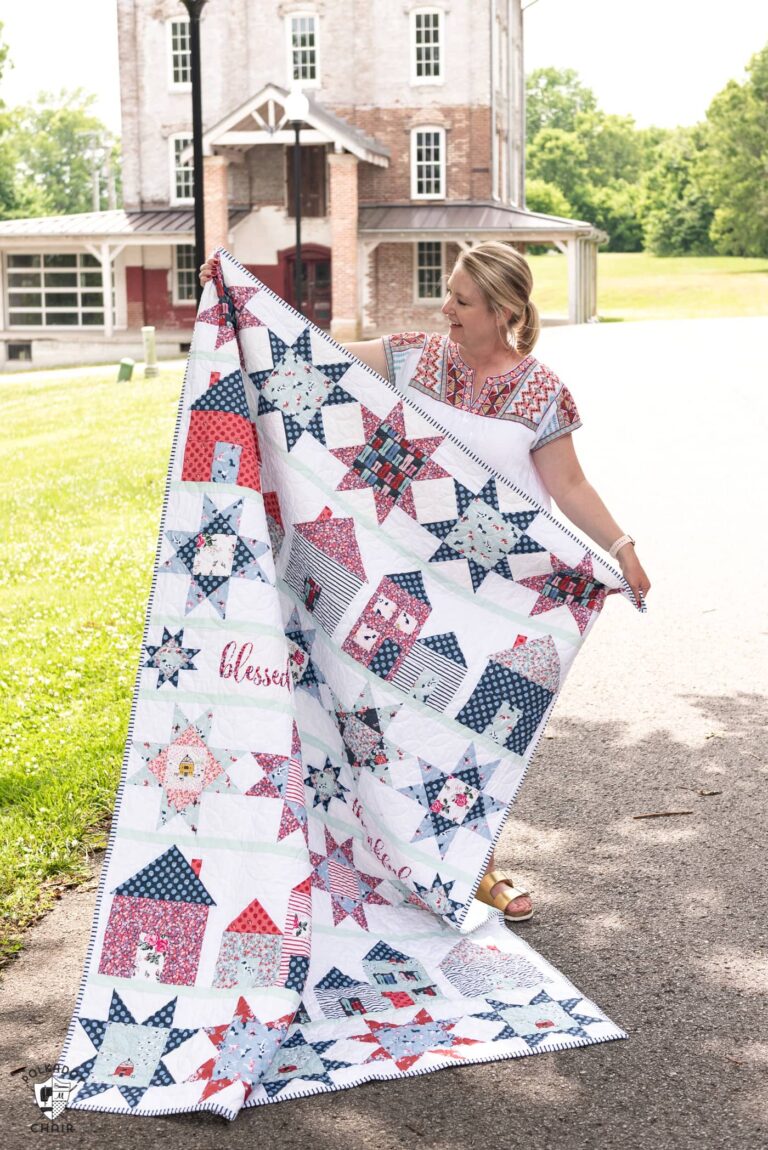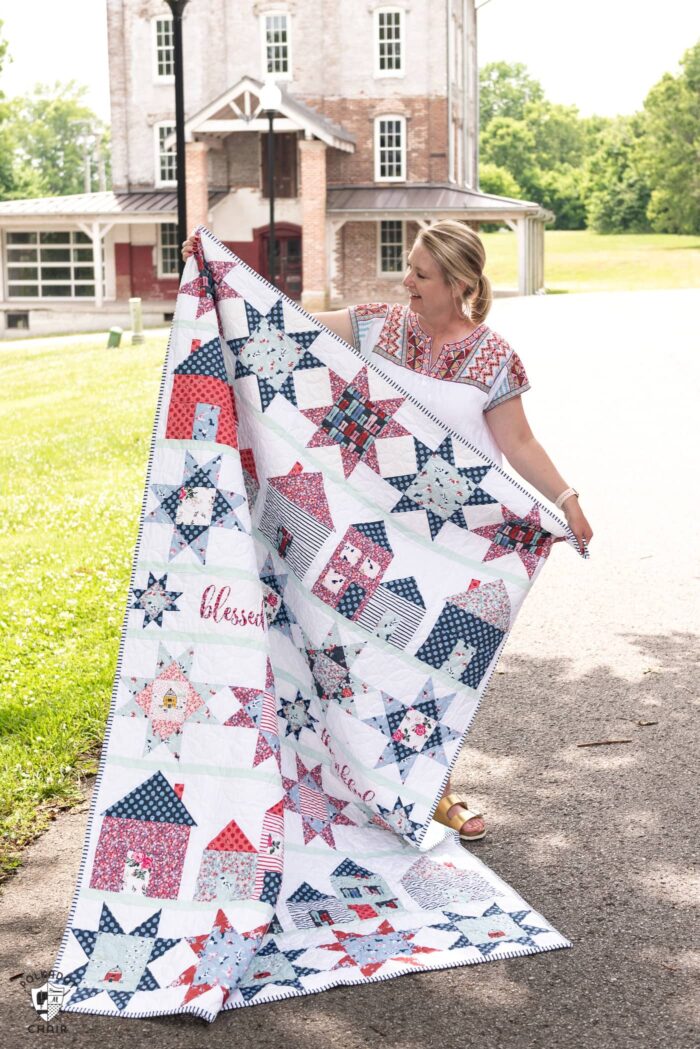 61- Let's Stay Home Quilt Pattern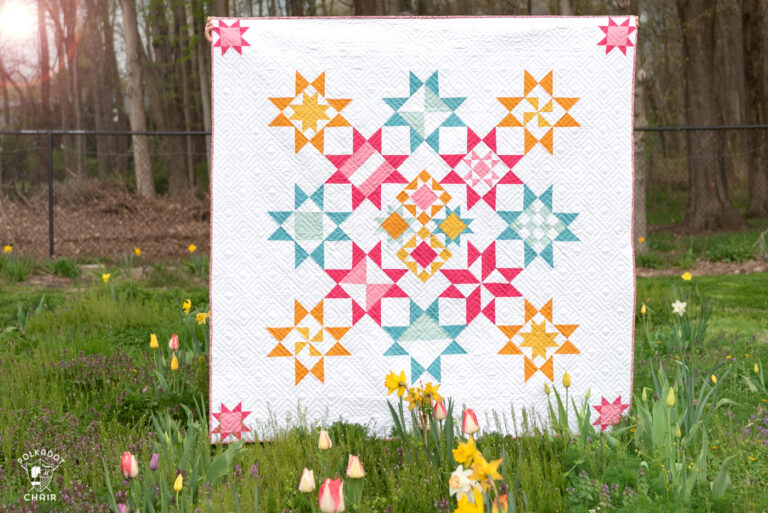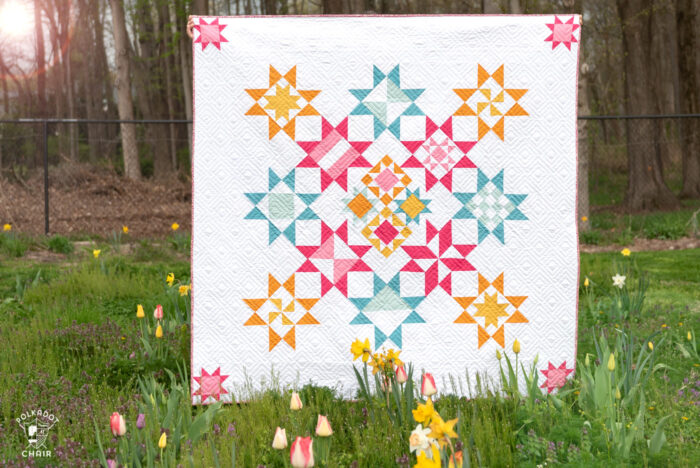 62- Choose Happiness Quilt Pattern
This post has been updated from a previously published (07/18) version.