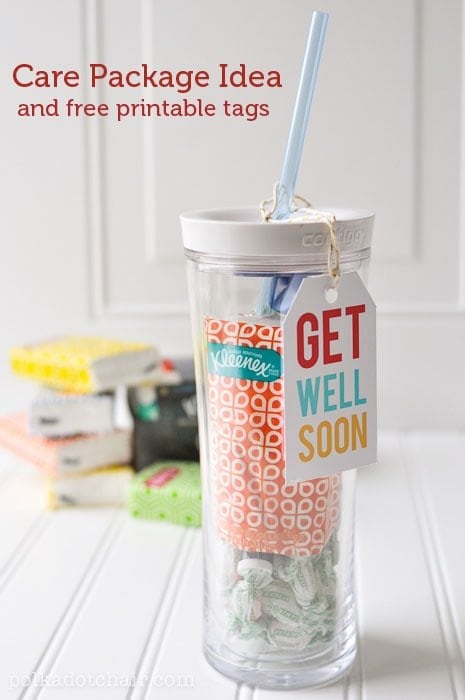 This shop is part of a social shopper marketing insight campaign with Pollinate Media Group™ and Kleenex but all my opinions are my own. #pmedia #KleenexTarget  http://cmp.ly/3/8vNxcO
It's almost "that time" again, the dreaded cold and flu season is nearly upon us.  I don't know about you guys but I feel like we get hit hard with this every year.   It makes me dread winter.
This past year I've experienced a resurgance of Asthma that I had in my twenties.  It's been challenging for me to have been sick so often this year, and having Asthma seems to make what ever illness I catch that much worse. I've learned a lot but mostly that I have to take care of myself, and slow down or I very literally will make myself sick.
It got me thinking, unfortunately when someone is sick there is usually not much you can do. Especially if it's one of those lingering colds that seems to last weeks.  Or what about when your friends seem to have one sick kid after another? You feel so bad for them and  helpless all at the same time?
I thought it would be nice to find a way to say "I'm thinking of you" when someone I know is feeling badly. It might not be much but sometimes small things make a big difference.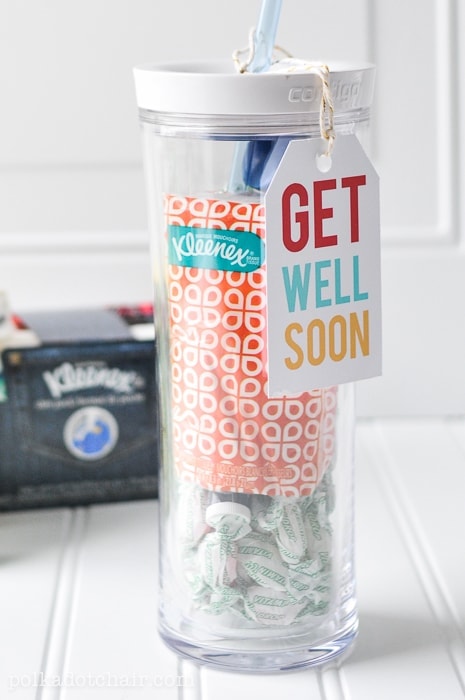 So I decided to make up some "Get Well Soon" care package kits. Simple, fun, cute things that I could take around to my friends when they are under the weather.
I headed to Target to gather supplies. First up of course is Kleenex tissue.  You can never have enough tissue and I (and my nose) appreciate good tissues when I'm under the weather.
I packaged up some Kleenex Tissue, vitamin C drops, lip balm and cough drops in a nice drinking glass (we all know it's important to stay hydrated when you're sick). Then added a "Get Well Soon" tag to the front with some twine.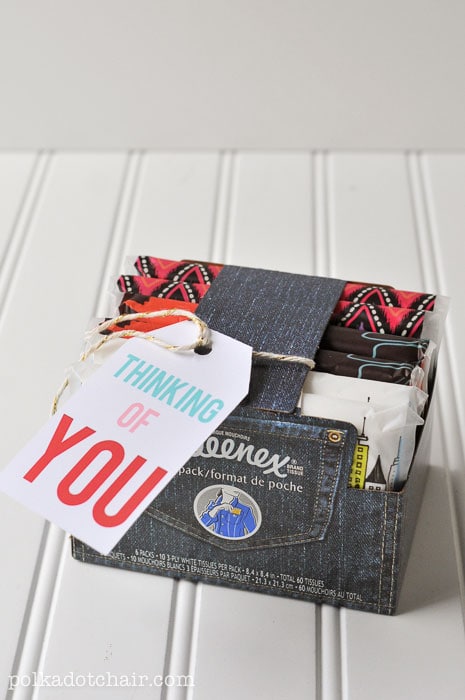 Kleenex packages their products so cleverly now that all you really need to do is tie a cute tag to the box and you've got a nice "I'm thinking of you" gift.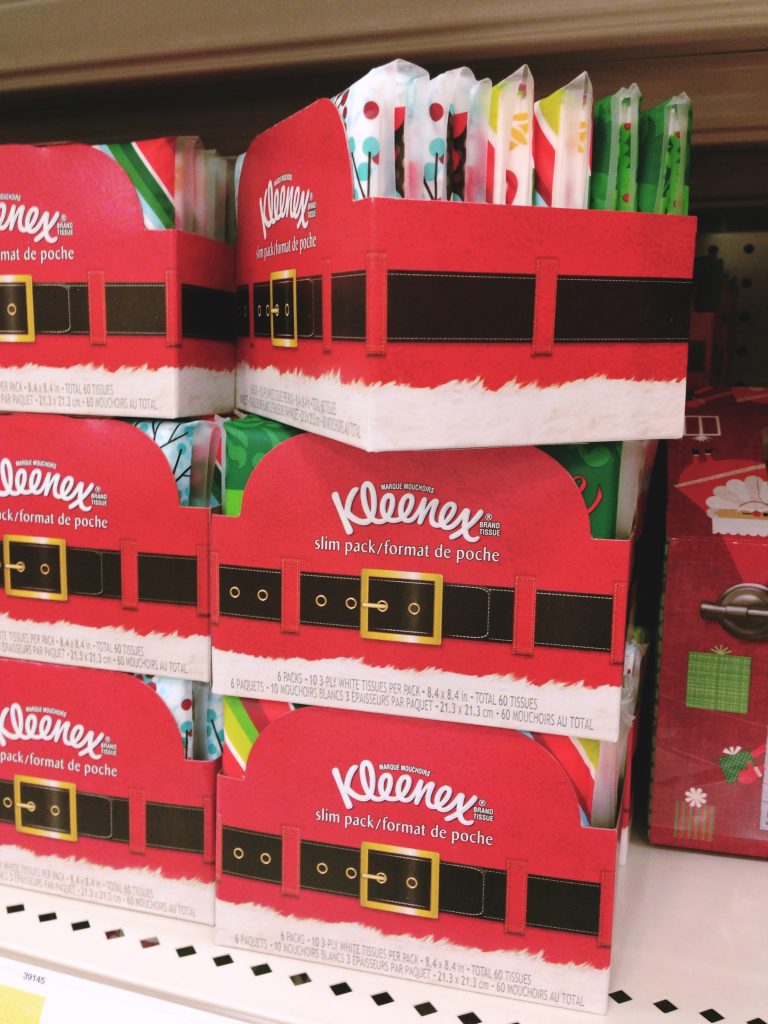 They've even got ADORABLE Christmas packaging, if heaven forbid, someone gets sick at Christmas…. and doesn't someone ALWAYS get sick at Christmas?????
I've even designed some FREE get well soon tags if you'd like to make up a few care packages of your own.  Just print them out at home, tie them to box of goodies and you've got an easy and simple care package.
To download the printable tags click here.
and………………. if you'd like to pick up some Kleenex for yourself (stock up now BEFORE you're sick!) you can click here to download a $1 off coupon from Kleenex & Target.
**Disclosure: This is a sponsored post. All opinions, work and ideas are 100% mine***

Print Friendly