Get your crew ready for a weekend at the Lake with our exclusive set of SVG files designed for Cricut Machines!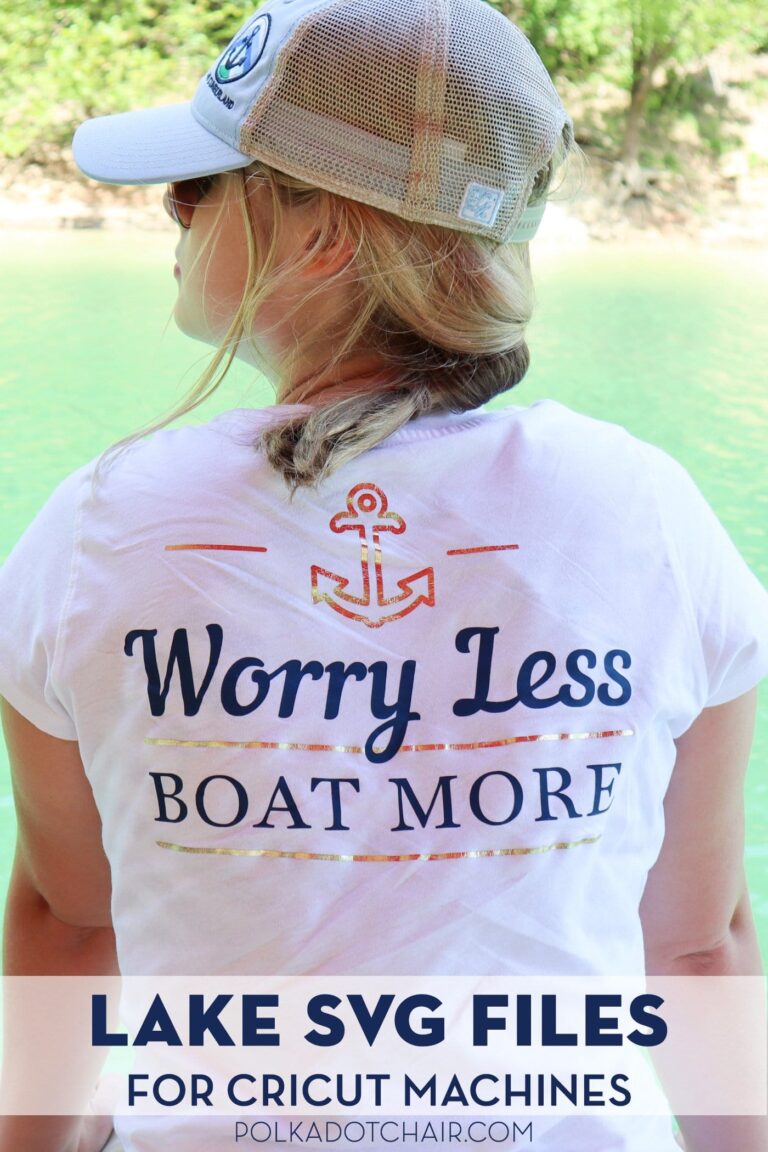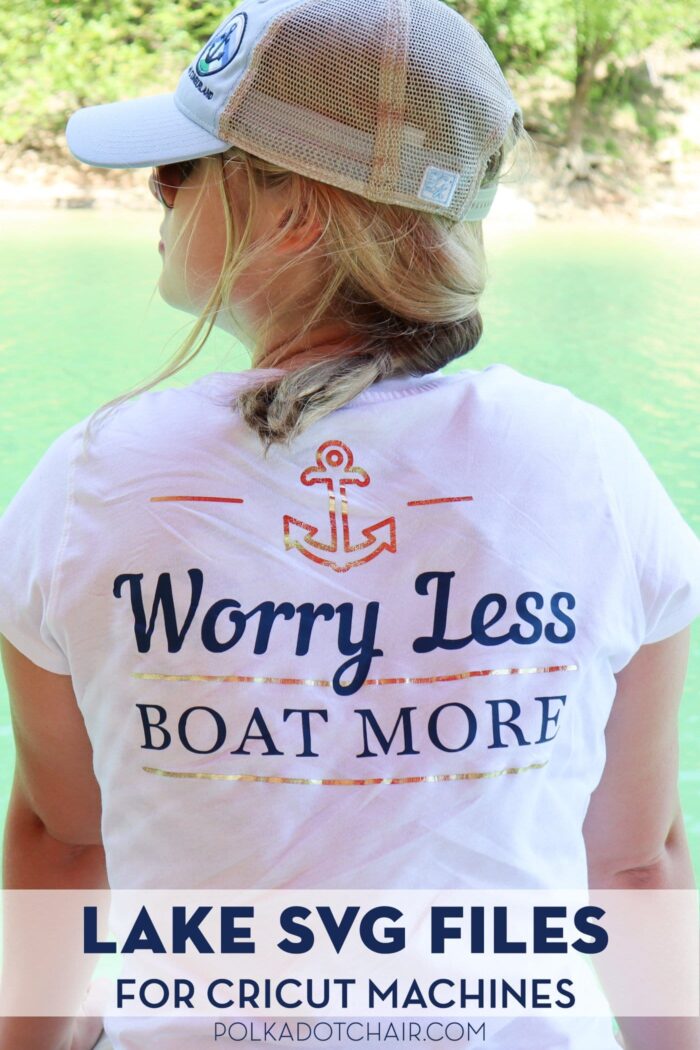 We have had a boat for many years now. There is an amazing lake in our State that we like to frequent as a family. I have so many fond summer memories of long, lazy days out on our boat.
Table of Contents
This summer we used the boat A LOT! Much more than normal. Turns out that boating is a great activity if you need to stay away from other people. (Although I prefer boating with all of our friends and family, next summer I hope!)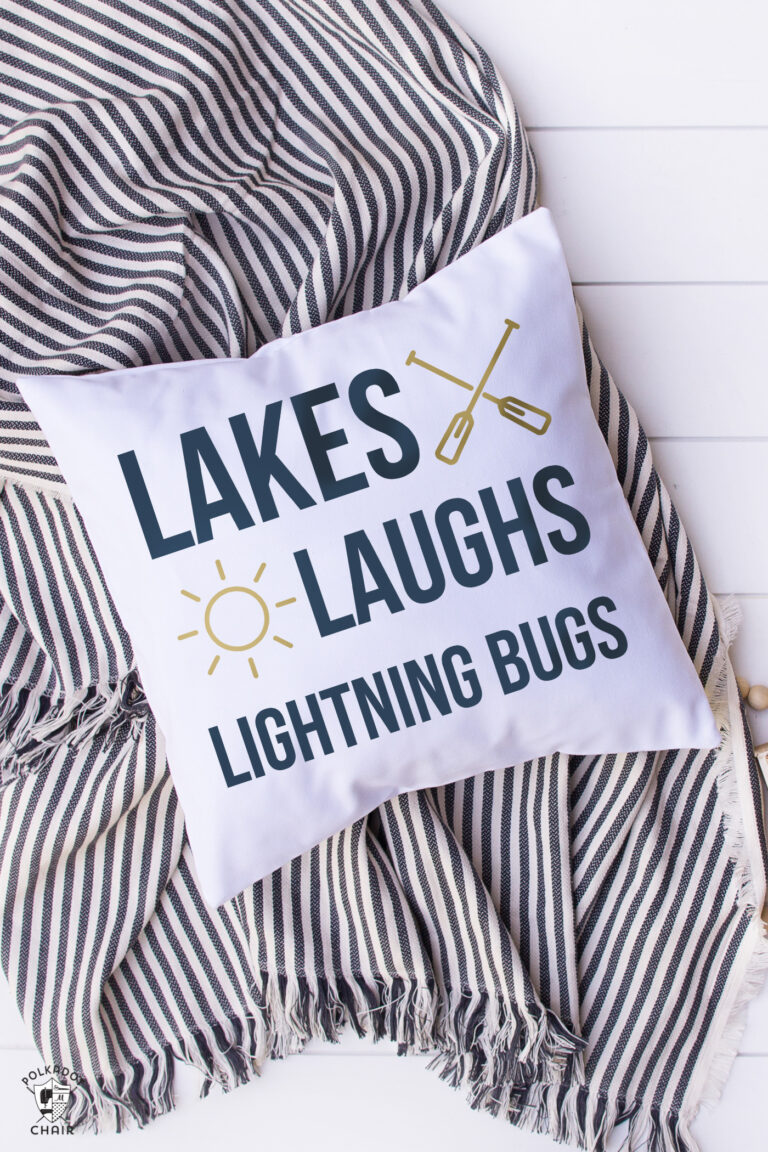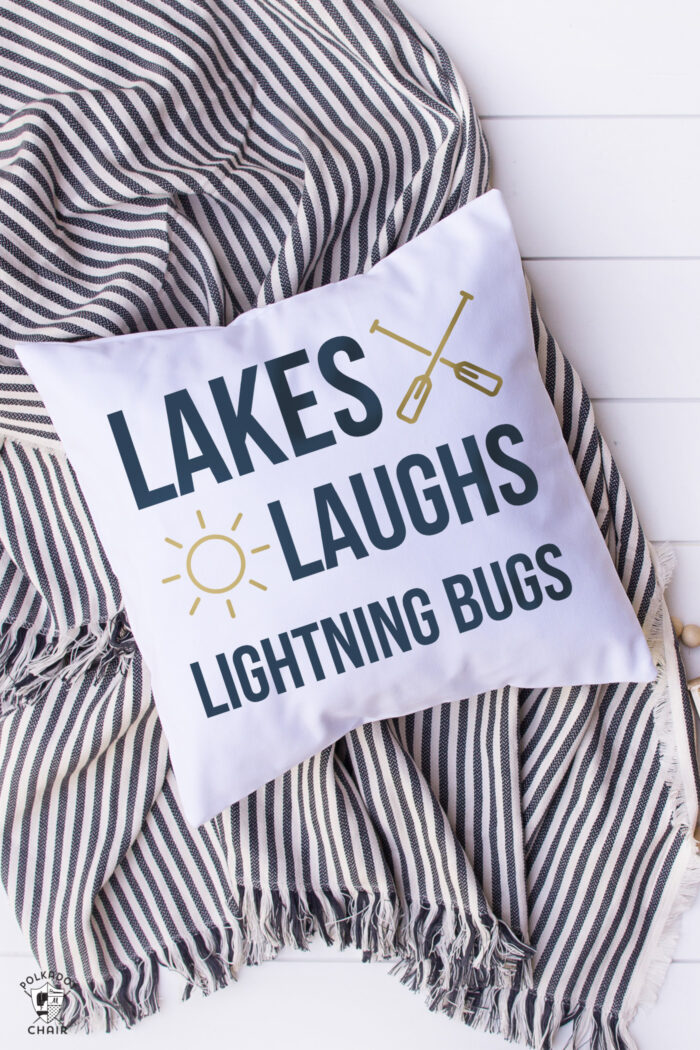 Halfway through the summer, I got the idea to make a set of boat t-shirts for my girls. Since I was designing T-shirts for them, I thought I might as well go ahead and make an entire set of Lake themed SVG files!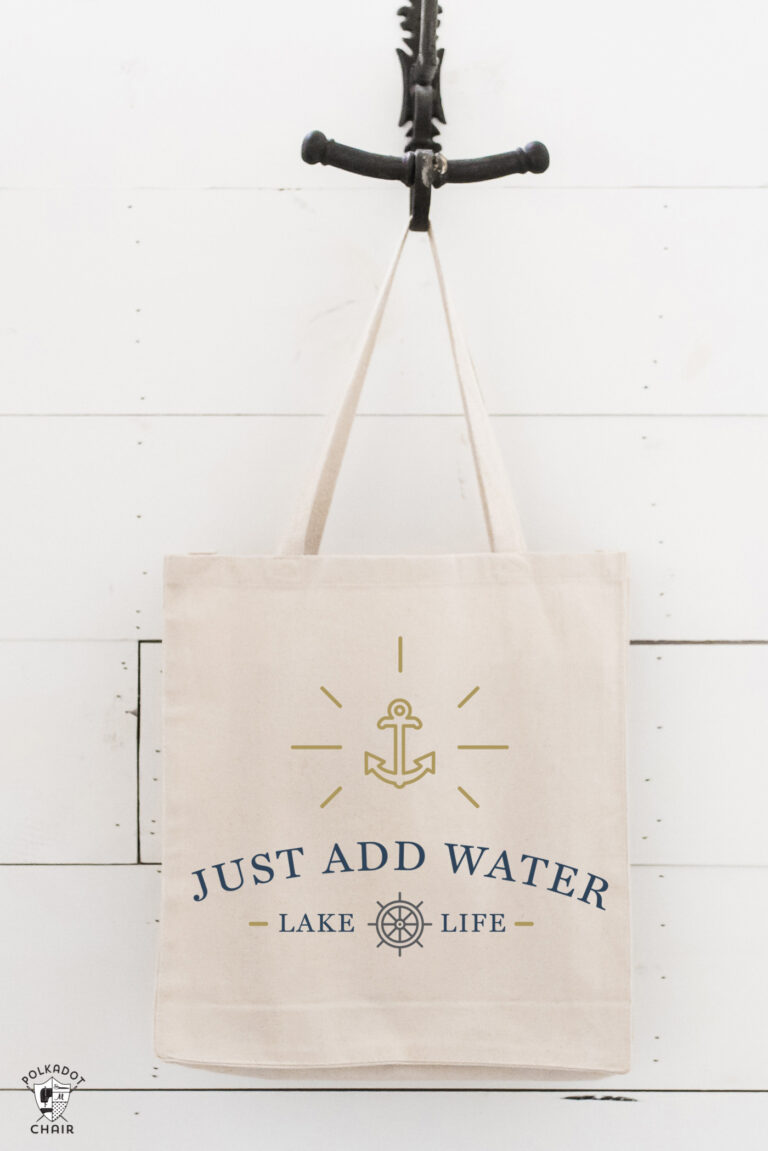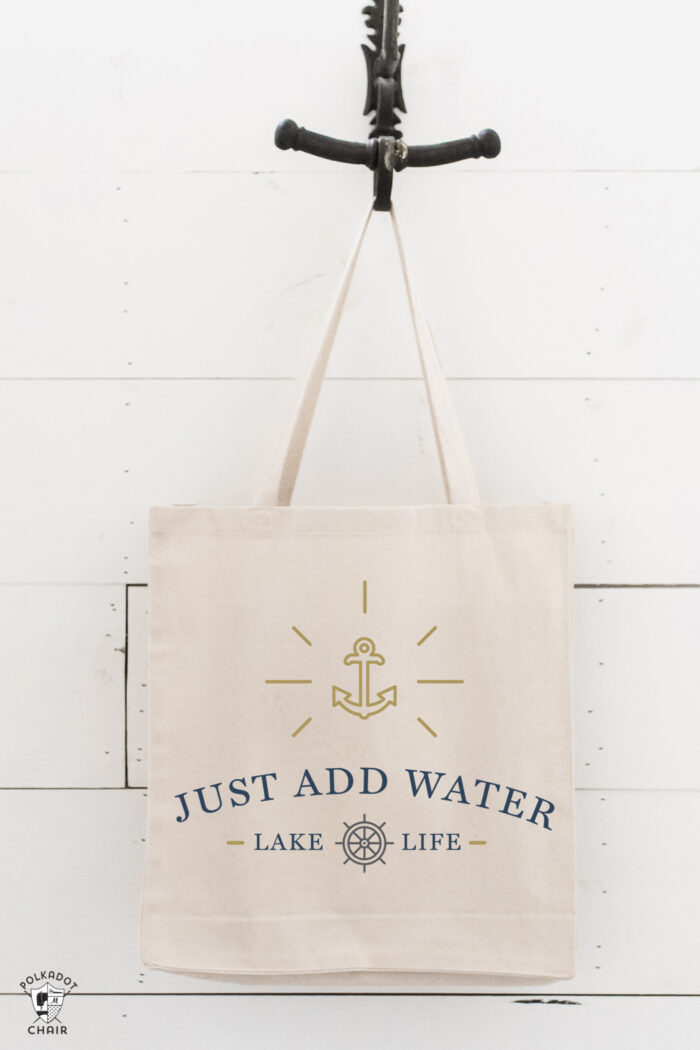 How to Get the Free SVG Files
Each month we offer 2 SVG files free to our readers. We pick a different theme each month and I'm excited that this months' theme is "Lake Life!"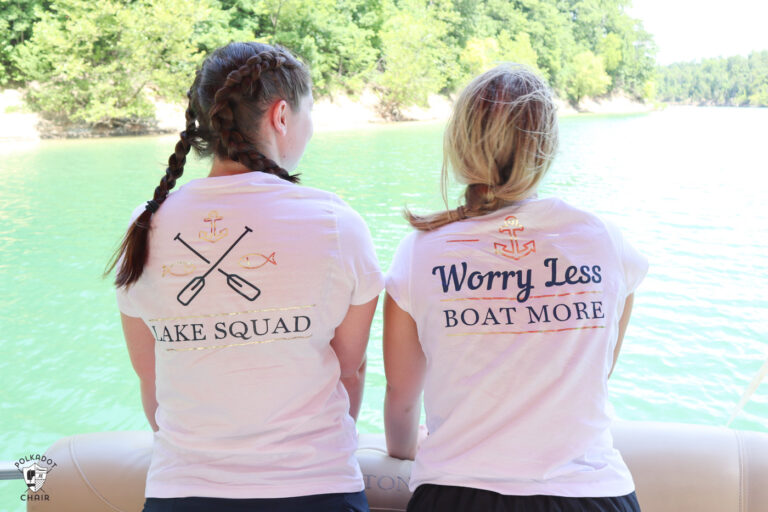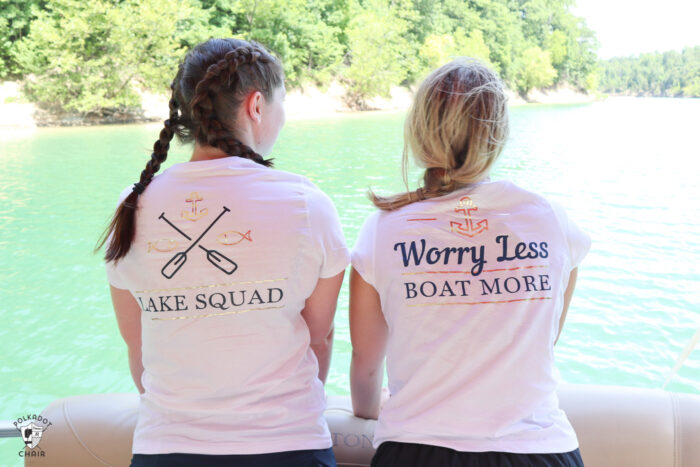 I've added two of the SVG files to our Free Cricut downloads Library. You can find out how to get them by following the directions in the box below.
Cricut SVG File Download: Note: all files in the Library are for personal use only. You may not sell items you make with the files. To get these files into Cricut Design space you need to visit OUR CRICUT DOWNLOADS LIBRARY and follow the directions. When prompted click the DOWNLOAD button and save the file as an SVG to your computer. Do not open it in a new window it will load as an image, not an SVG. Next, go to the Cricut Design Space page with your browser. Click NEW. When the screen pops up click IMAGE. Then click – upload. Upload the image you downloaded. It's ready to use in Design Space!
The free SVG's in the shop include:
Worry Less, Boat More
Lake Squad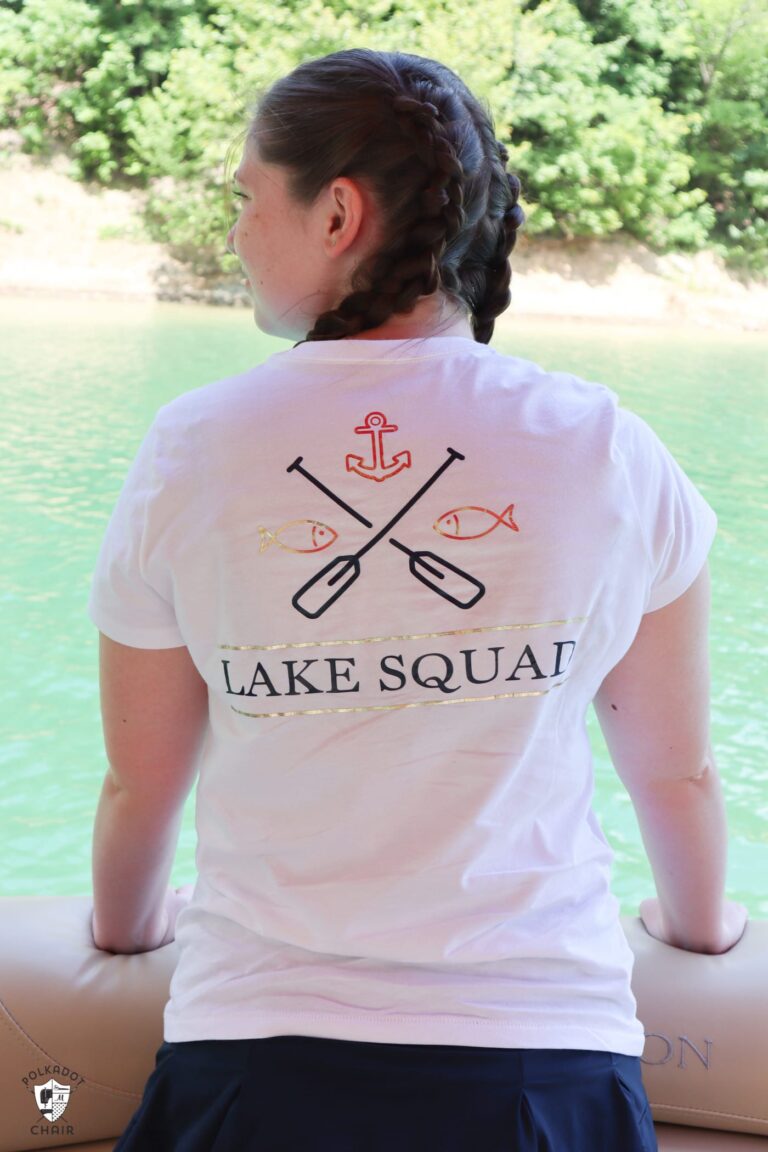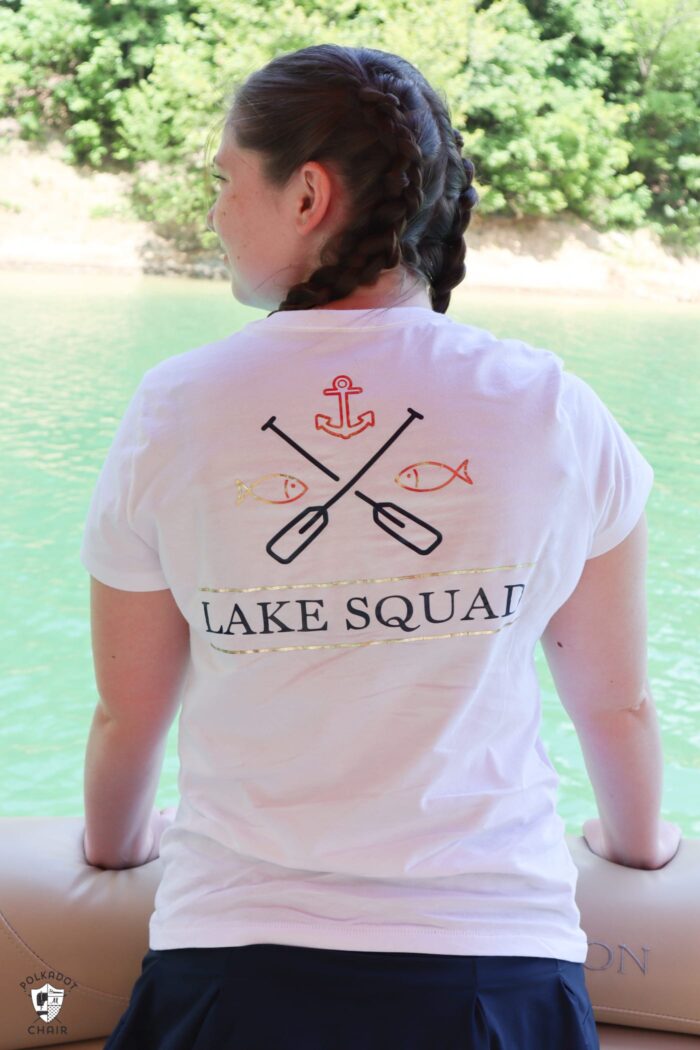 How to Get All of the Lake SVG Files
To get the other 5 files, I've created a special SVG bundle in the shop! These are all instant download files, no need to join our Cricut newsletter (but you should 'cause we've got lots of great info to share!)
Included in the bundle in the shop are the following files.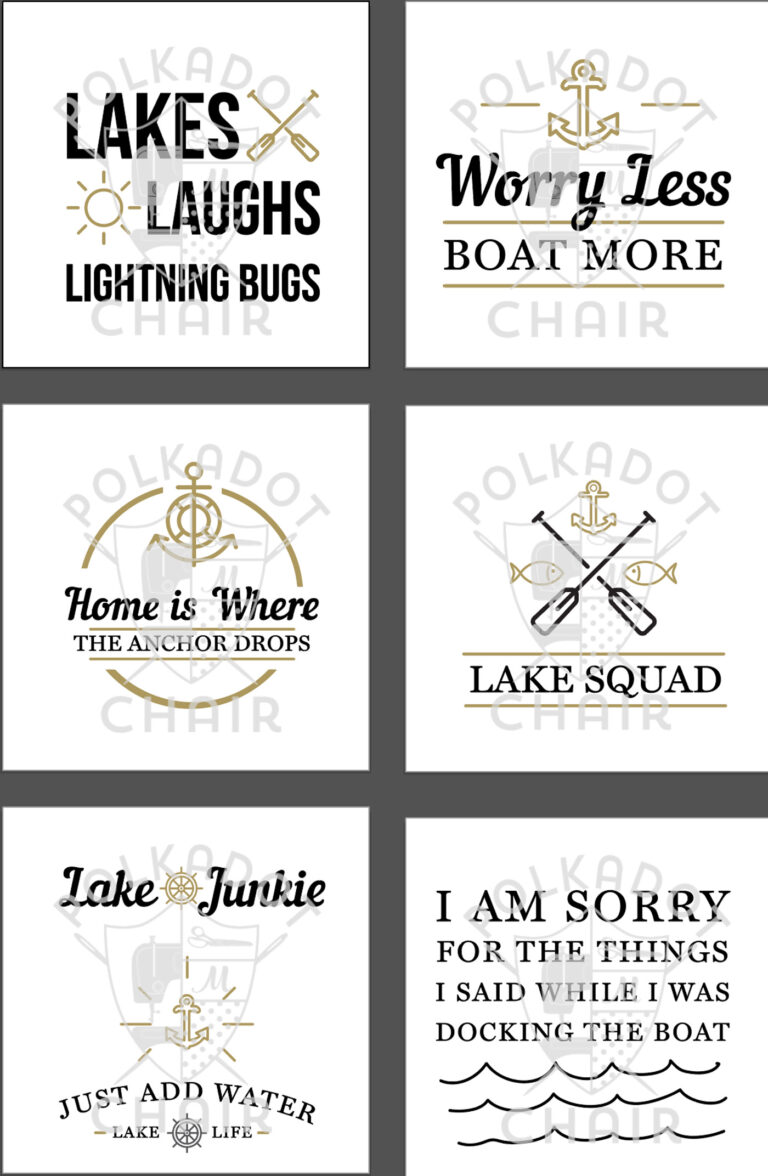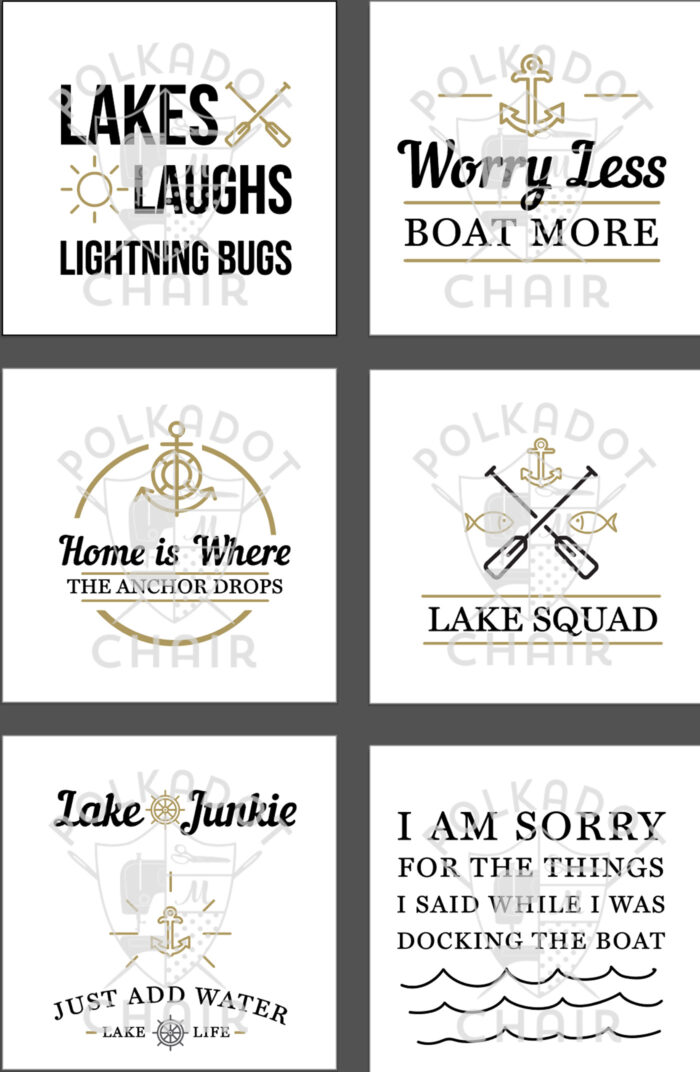 Lakes Laughs Lighting Bugs
Lake Junkie
Boat More, Worry Less
I'm Sorry for the Things I Said While I was Docking the Boat
Just Add Water
Lake Squad
Home is Where the Anchor Drops
To purchase the SVG bundle, just head on over to our shop or use the widget below.
How to Make Lake T-Shirts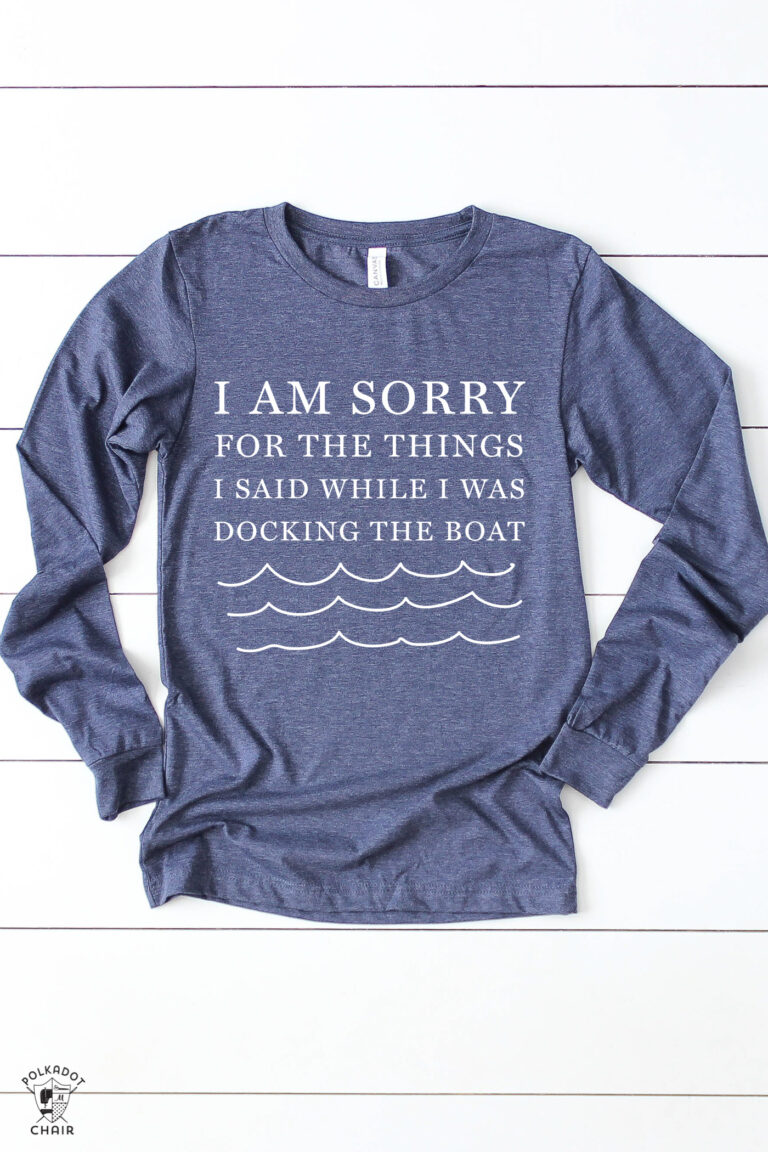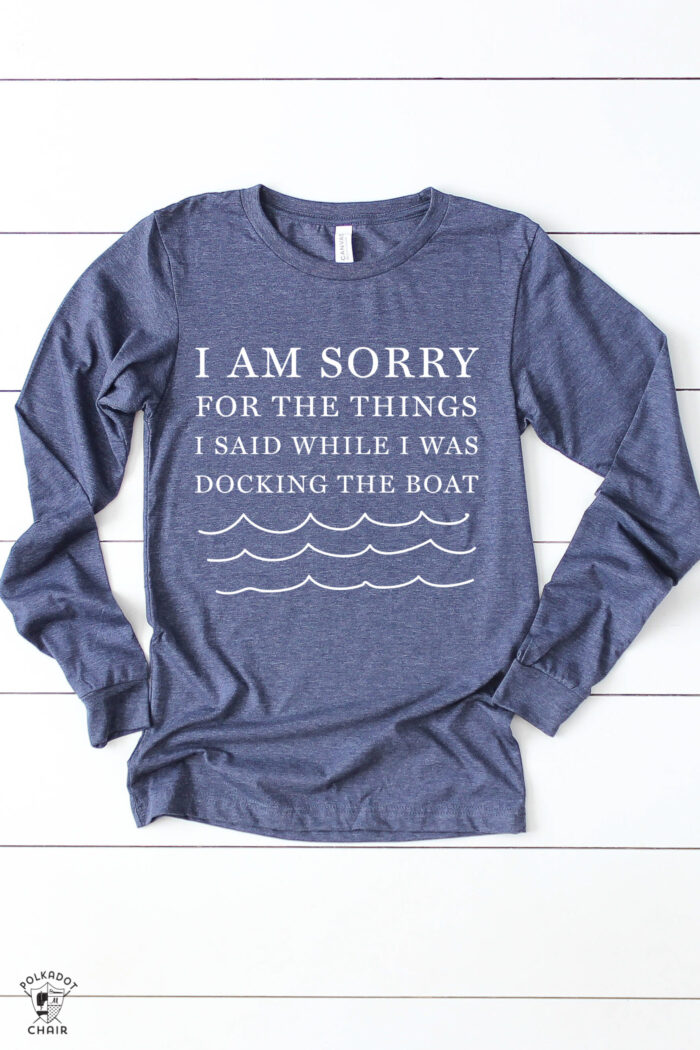 You may be thinking "well this is all well and great but how to I actually MAKE the t-shirts?" You're in luck, we've got an entire blog post walking you through the steps of download the SVG files, uploading them to your Cricut Machine, and creating your T-shirts!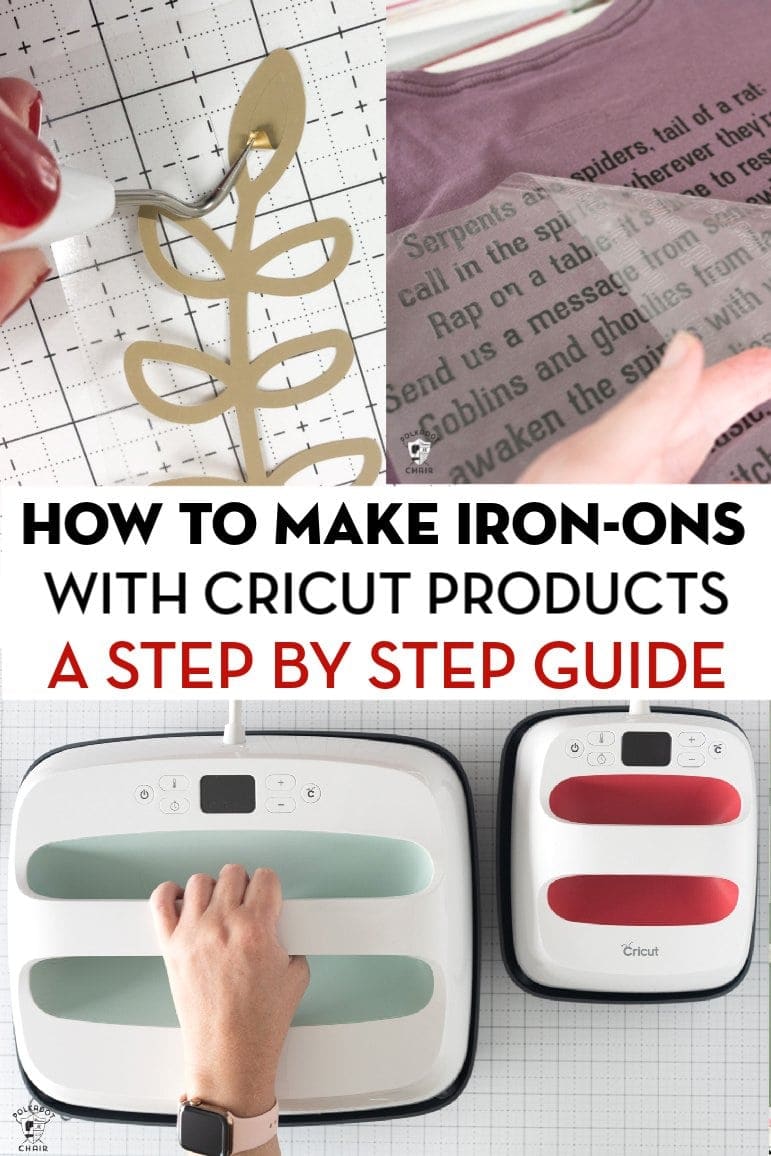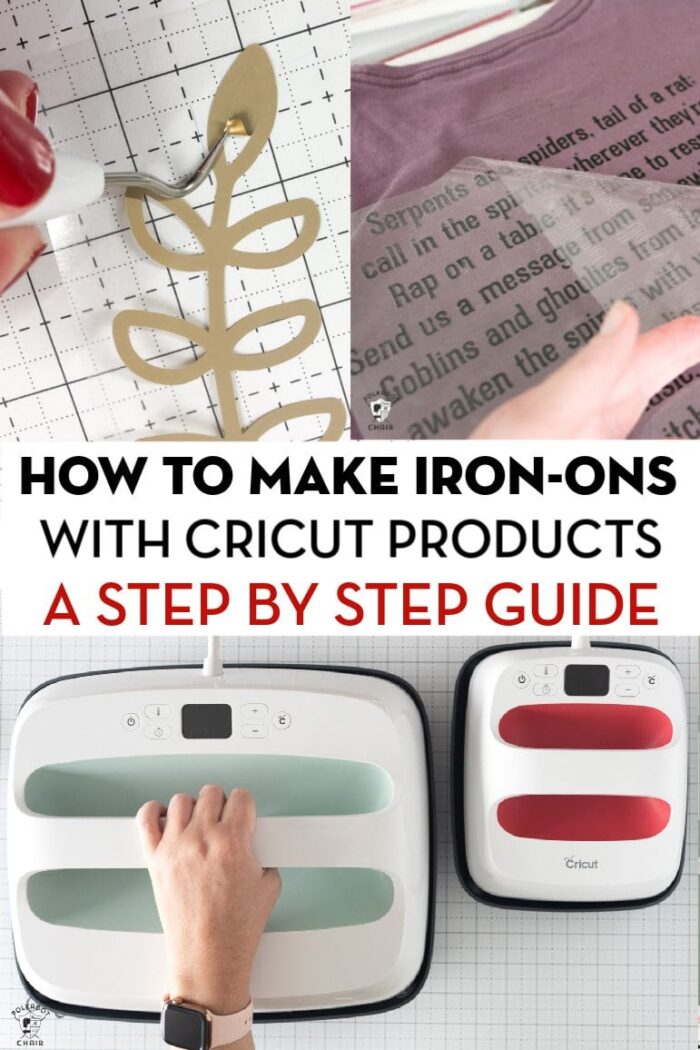 What is a Cricut? A Cricut Machine is an electronic cutting machine. It hooks up to your computer via USB or Bluetooth and cuts images that you send to it, much like a printer. It just cuts instead of prints. It can cut vinyl, paper, fabric, and much more. The images are all digital, you can upload your own images or buy images in Cricut Design space individually. You can read my full review of the Cricut Maker Machine HERE.
You don't have to limit yourself to t-shirts either, these SVG files are great for pillows, signs & tote bags as well!
You May Also Like:
Lake Hair, Don't Care DIY Stenciled Tote Bag
You Are My Sunshine Pillow Wrap Tutorial