I hope the New Year finds you well and ready to sew! I've got quite a few projects to share with you this month.  I was busy sewing during December but couldn't share any of my projects yet, as they were Christmas surprises!
I always find it a challenge to find things to sew for boys. I have two nephews and like to make them handmade gifts.  You can see a few of the things I've made for them in the past here and here.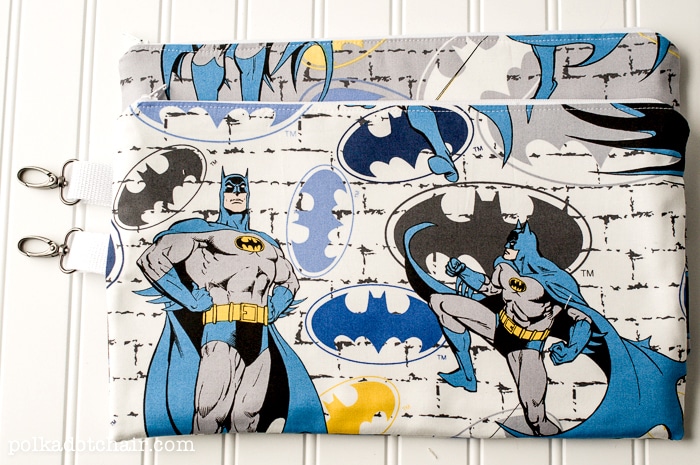 This year I just went with something simple.  Zip Pouches. I feel like I've sewn a hundred of these things in the last few months,  they are just so darn useful.  My nephews, like many boys are obsessed with super hero's so this seemed like a great occasion to use up some novelty fabrics. Why I ever bought Batman fabric in the first place, I don't know…. .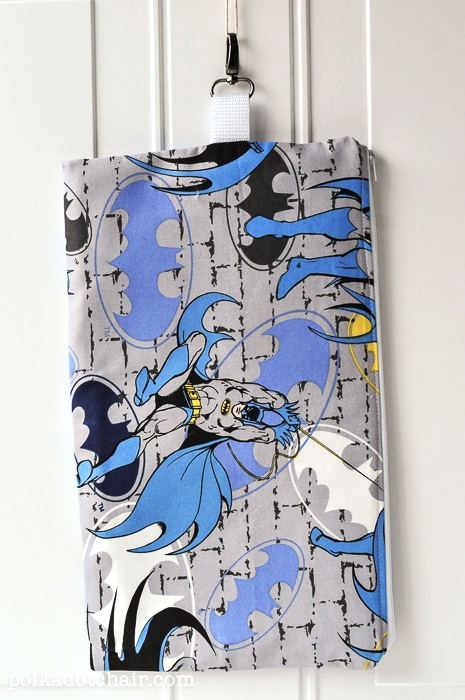 The pouches are very simple, I lined them with fusible fleece and added a hook to one end.  That way they can use the hook to attach the pouch to things, like the inside of the car or a backpack.
When I give zip pouches as gifts I love to fill them up with little trinkets. For boys you could fill them with matchbox cars, lego pieces or even candy… The larger size of these pouches make them a great size to stuff with crayons and notebooks for "quiet" time activities.
Connect with me: