If you guys like this finished blouse project made from Liberty of London fabric, you may also enjoy this post on Fabric Headbands made from Liberty Fabric and this color-blocked t-shirt sewing project.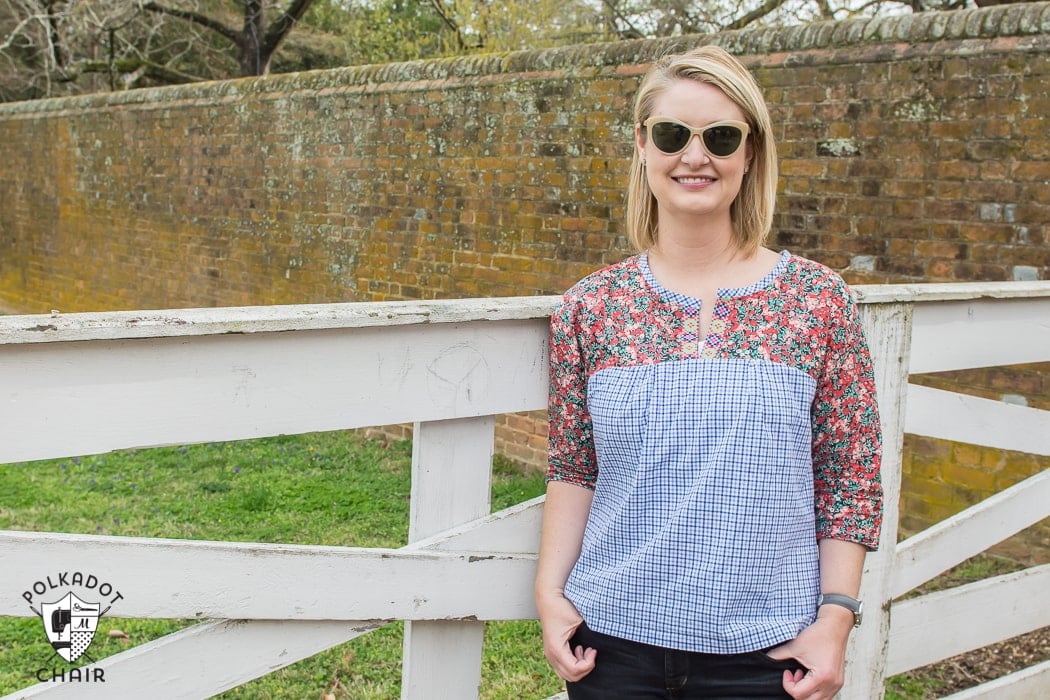 At one point last winter I decided that I'd had all I could take of the cold and icy winter and would just "pretend" it was Spring already and start stitching up some tops to wear when the weather warmed up. I had just purchased Anna Maria Horner's Well Composed Blouse pattern and it was just begging to be sewn.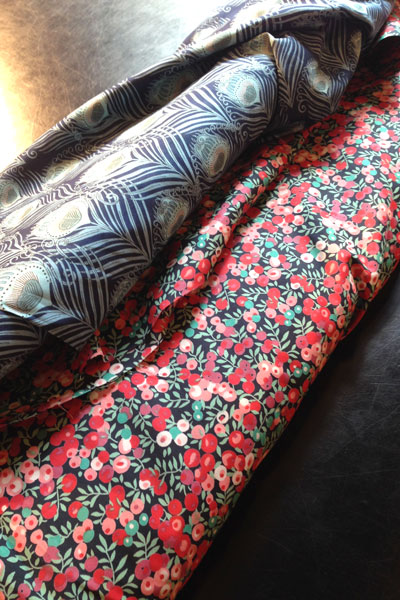 One Sunday after church I got the idea to make a blouse using some of the fabric that I picked up at Liberty of London last summer.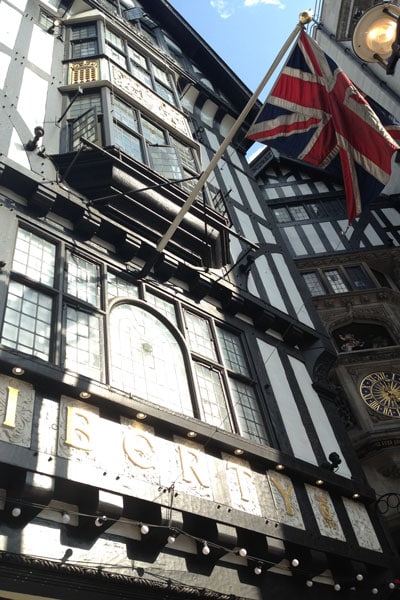 The fact that I actually cut into the stuff astounds even me, I'm pretty notorious for holding onto fabric for just the "right project". I shared this little sneak peek of the project on Instagram…
Of all of the items of clothing I've made for myself, I think I've worn this one the most.  I wore it on our trip to Cancun in March and it seems to have made regular appearances in my "Spring Clothing" rotation since then.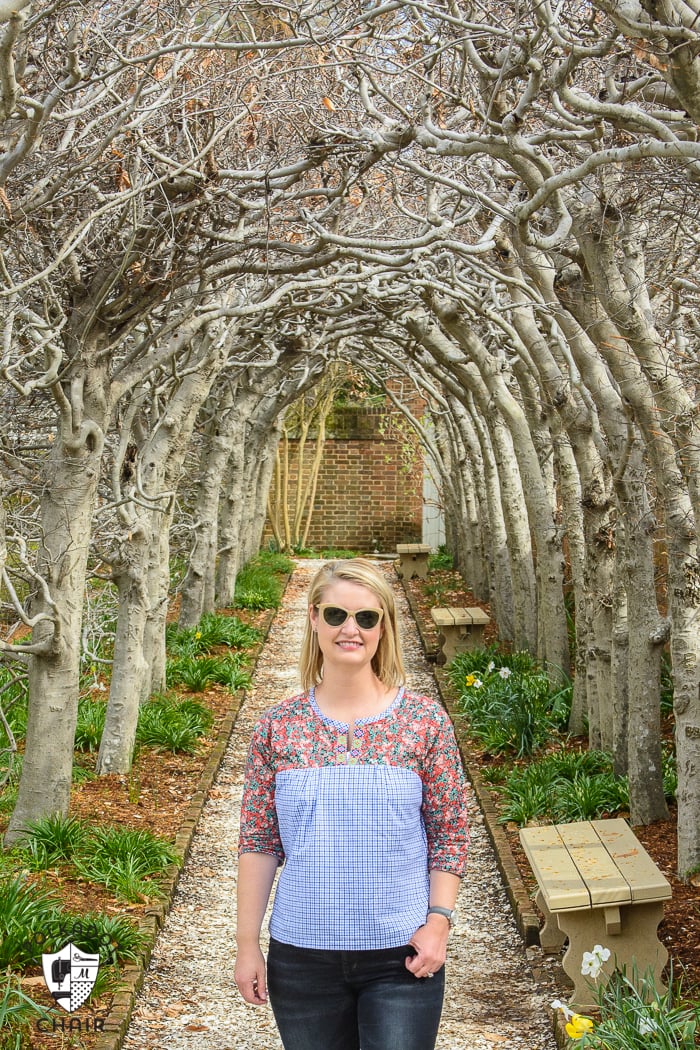 I toted it with me to Williamsburg when we visited for Spring Break and finally remembered to snap some photos of myself wearing it (well my husband took the photos but you get the idea).
Blouse Details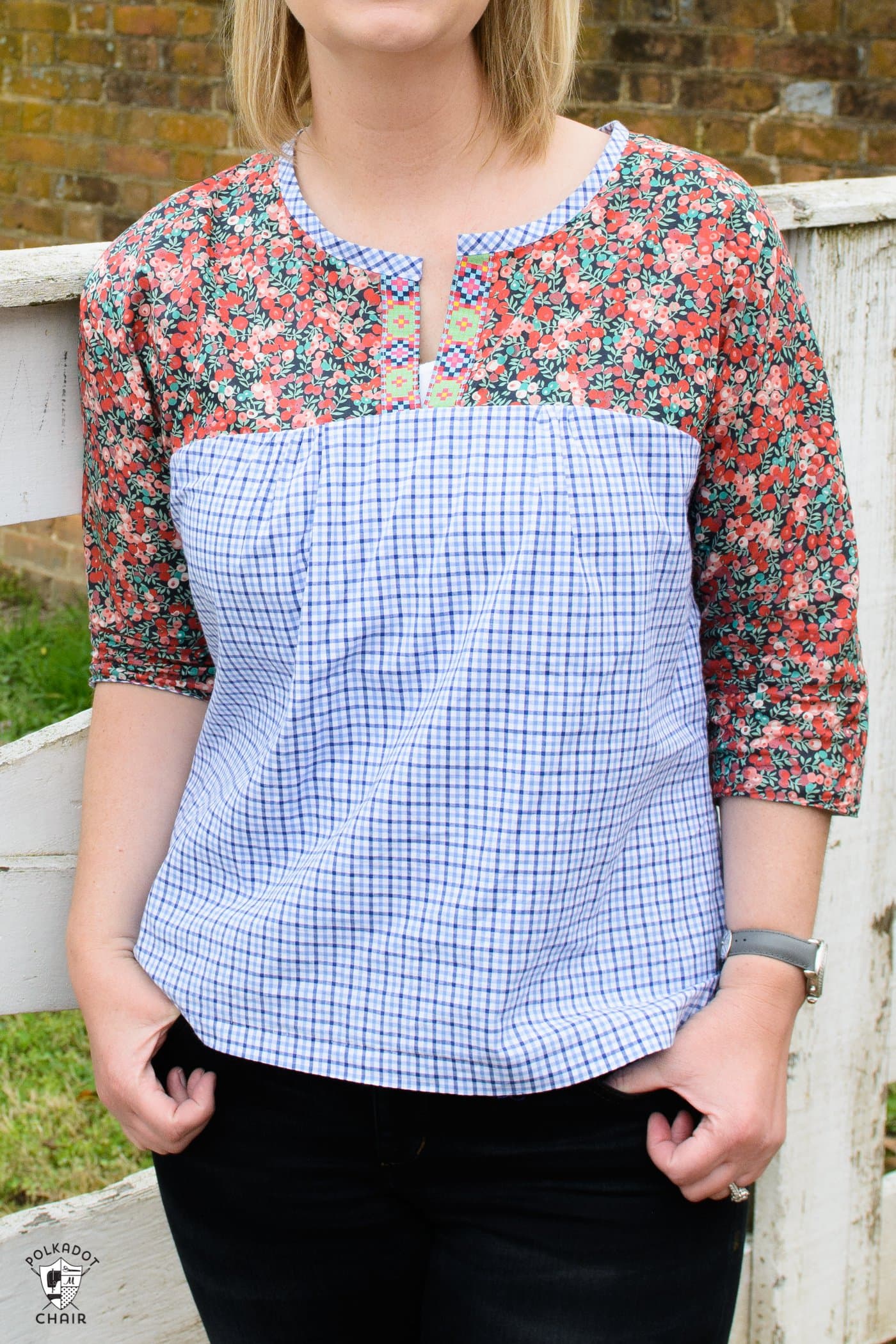 The bodice and sleeves of the blouse are all one piece, which makes it a very simple sewing project and I love that the contrast bodice allows you to mix up the fabrics on the blouse a bit. The main part of the blouse is made from shirting fabric that I picked up at Jo-Ann.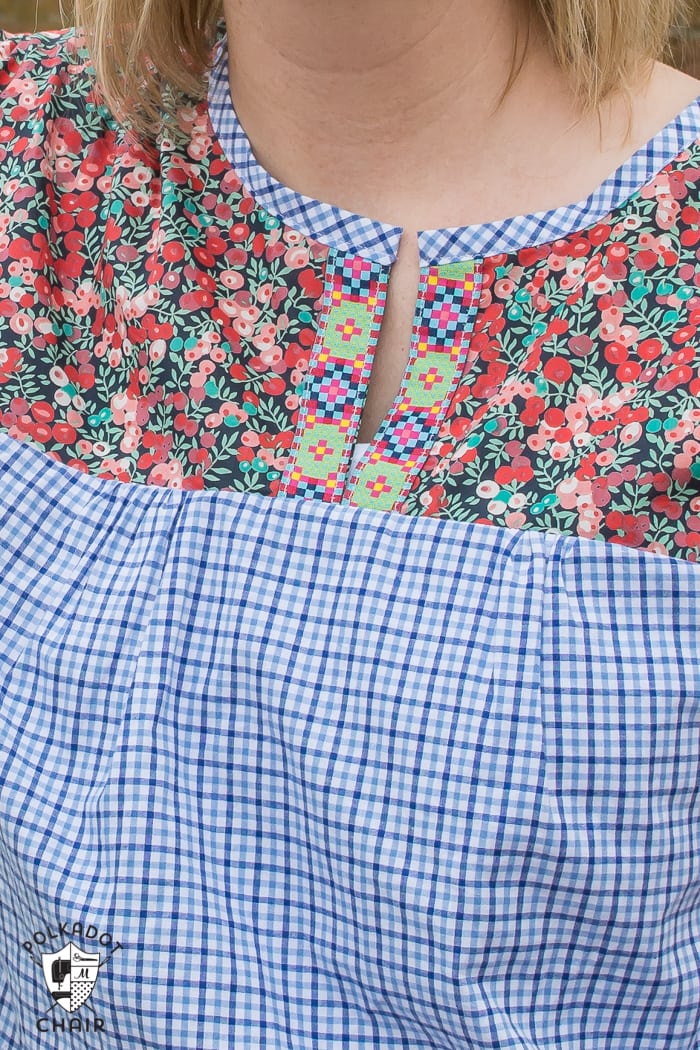 Mixing the fabrics also allowed me to use as little as possible of that Liberty of London fabric… that stuff is pricey but oh so worth it!
I added a bit of trim (also from Anna Maria Horner) to the placket of the shirt for an extra bit of detail.
A few observations about the pattern
-I am tall (5′ 9″) and I made the standard length, I wish I would have added 1 more inch to the length.
-I based the size I made on my bust measurement and the pattern fit perfectly, I didn't need to make and adjustments to the shoulders or sleeves.
– I don't think the bias binding around the collar was supposed to show (but I'm not the best at reading directions on patterns) but I liked how it turned out with the contrast at the neckline.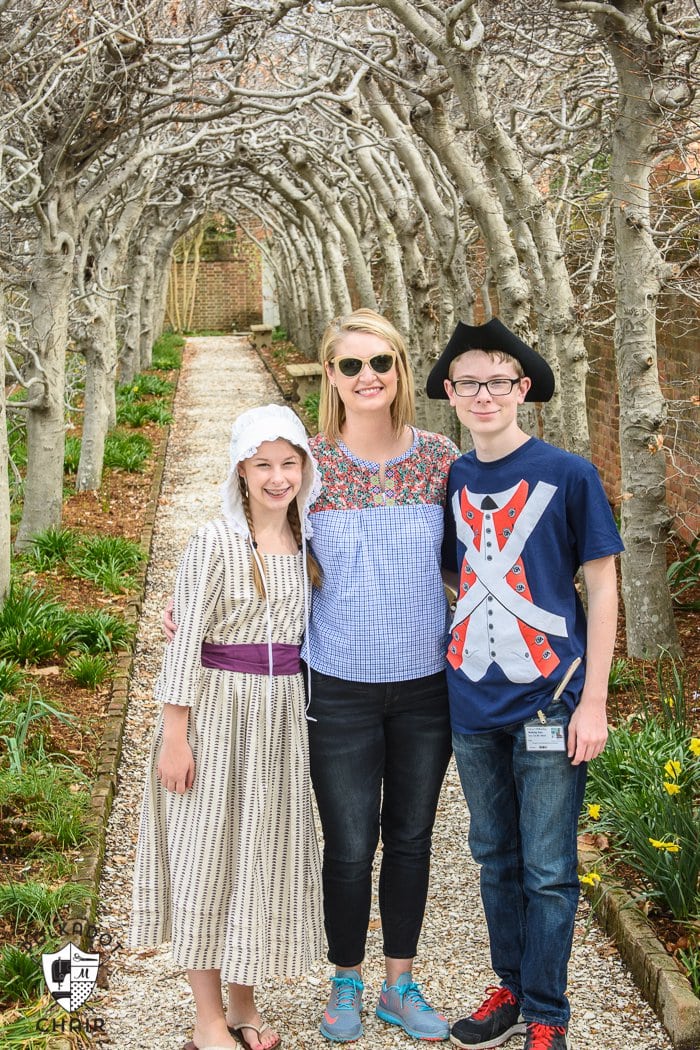 When we were in Williamsburg my kids were such good sports and dressed up in some of the clothes that they had there. My daughter was especially accommodating…. because, well "When in Rome…" The dress didn't stay on long but she was awfully cute when she was wearing it. My son got that cool t-shirt in Williamsburg and humored me by putting a hat on for a few photos… I'm thinking we might have Halloween costumes next year already figured out 🙂