Last month I was scouring the web looking for DIY Disney craft and sewing projects.  I have a friend who loves Disney just as much (possibly more) than me and I was looking for an idea to make her a birthday gift.  In the end, I decided on a set of Drawstring Travel Bags made from Disney Fabric (which I have yet to finish and give her, *yikes*).  While I was searching for the projects, I came across so many cute ideas that I thought I'd share a few of the ones that I found with you today.
(at Magic Kingdom, 2 years ago)
We are headed out on a Disney Cruise for Spring Break. I'm excited and sad all at the same time. Excited that we get to go, but sad because this might be our last Spring Break with our younger kids.  Next year they are Seniors and who knows what we will be doing then (looking for college apartments I'm guessing). Since this might be our last cruise as a family for a little bit, I'm also planning on making a few of these fun ideas for myself!  You've got to soak up all of the wonderful childhood stuff with your kids as long as you can!
To help you out, I've broken down the DIY Disney projects by category! Most of the projects are from this blog, but many are from other DIY and Craft blogs. Just click the words below the photo or the photo itself to take you to the project!
You can also follow my Disney Board on Pinterest!
25+ DIY Disney Craft Projects:
Disney Sewing Projects:
Many of these would be so cute made out of Disney Fabric
Mickey Mouse Coin Purse Tutorial
Disney DIY Things to Wear:
including lots of fun Disney Family Vacation Shirt Ideas!
Hat Hair Don't Care DIY Disney T-Shirt Iron On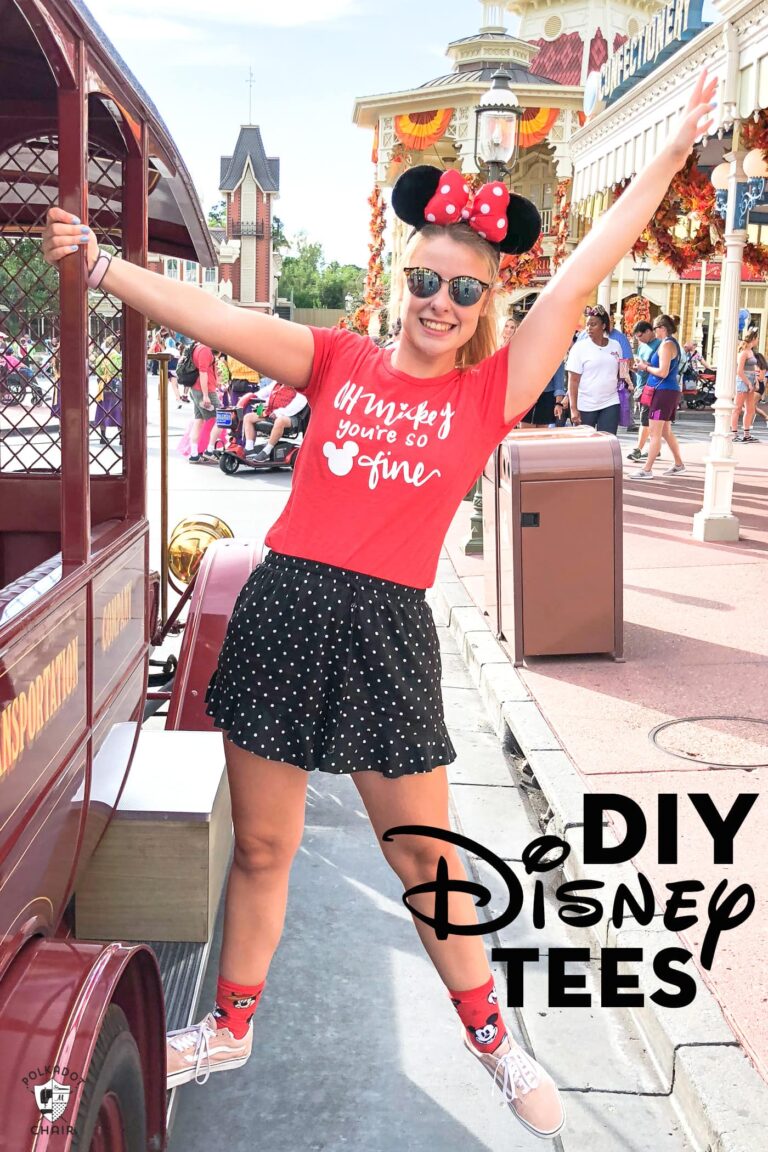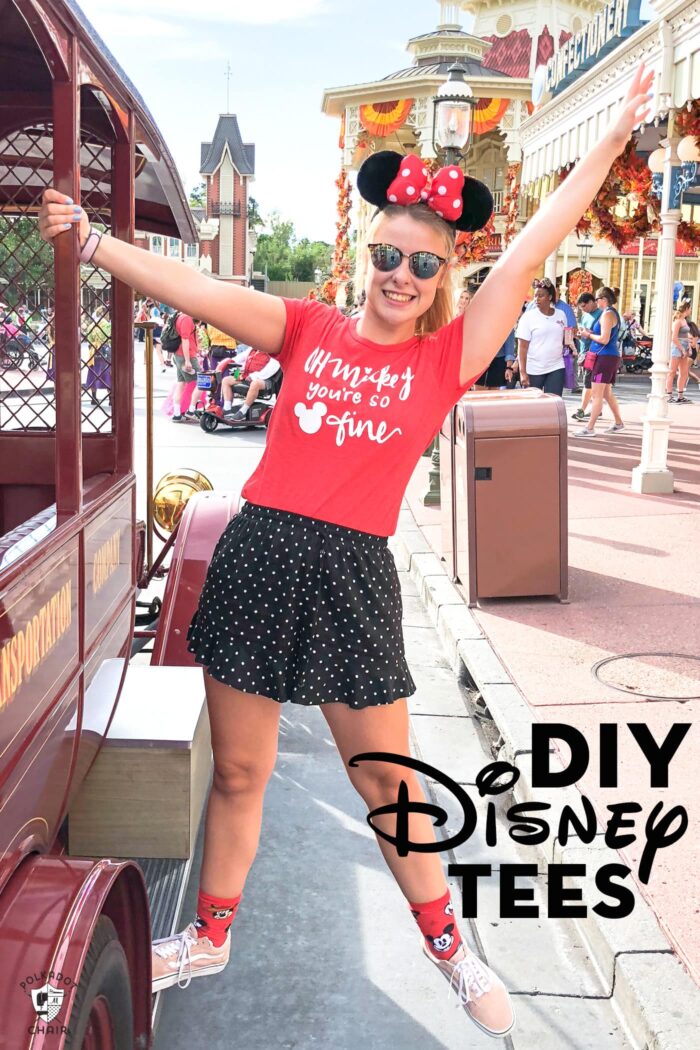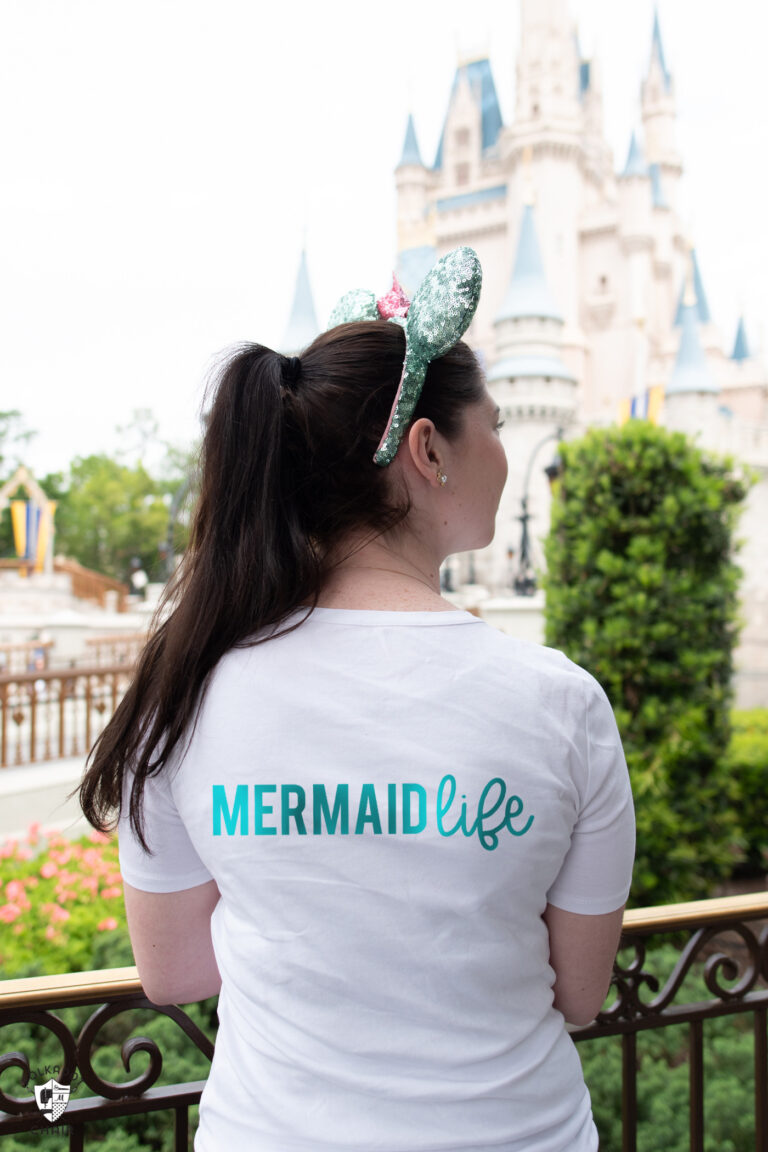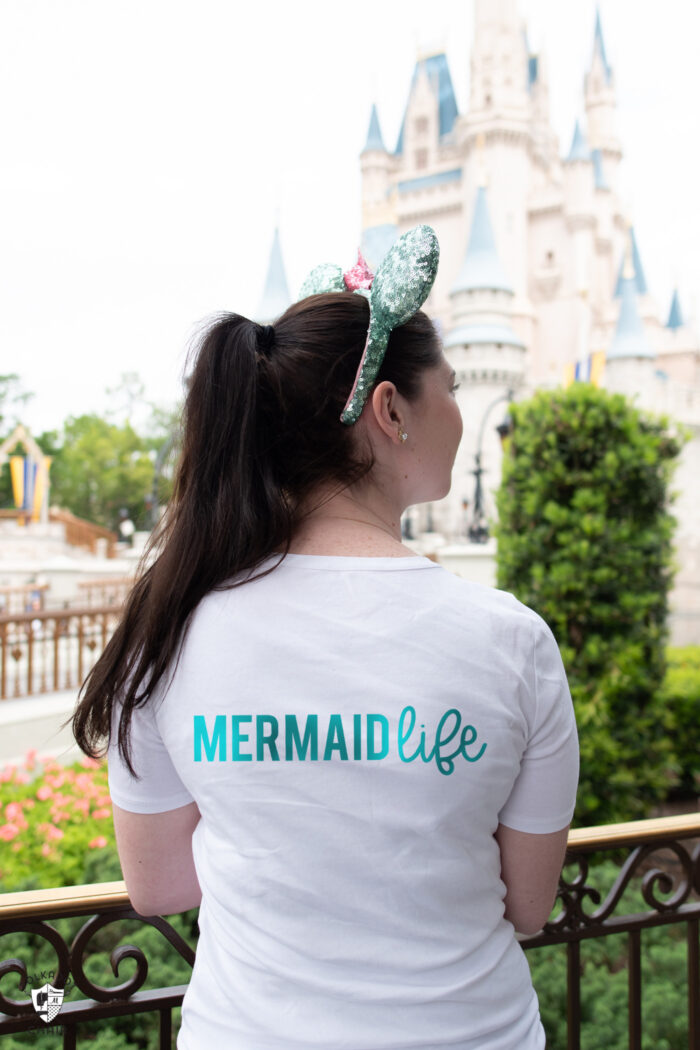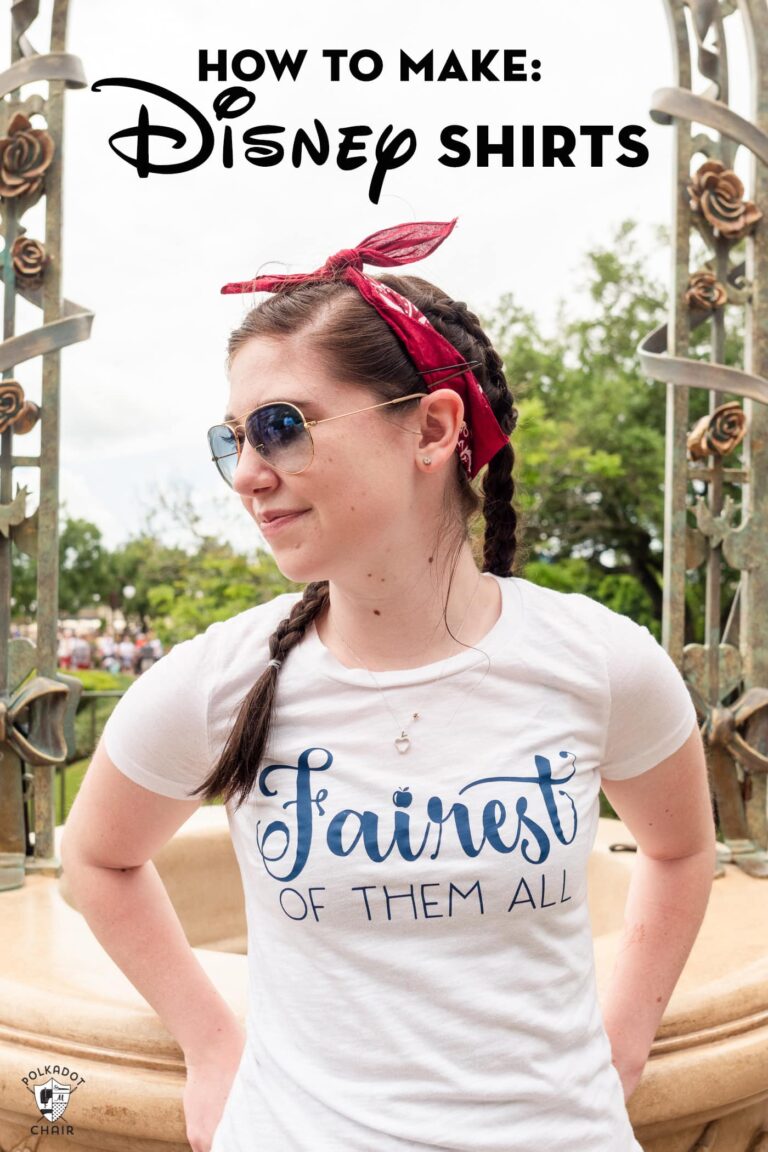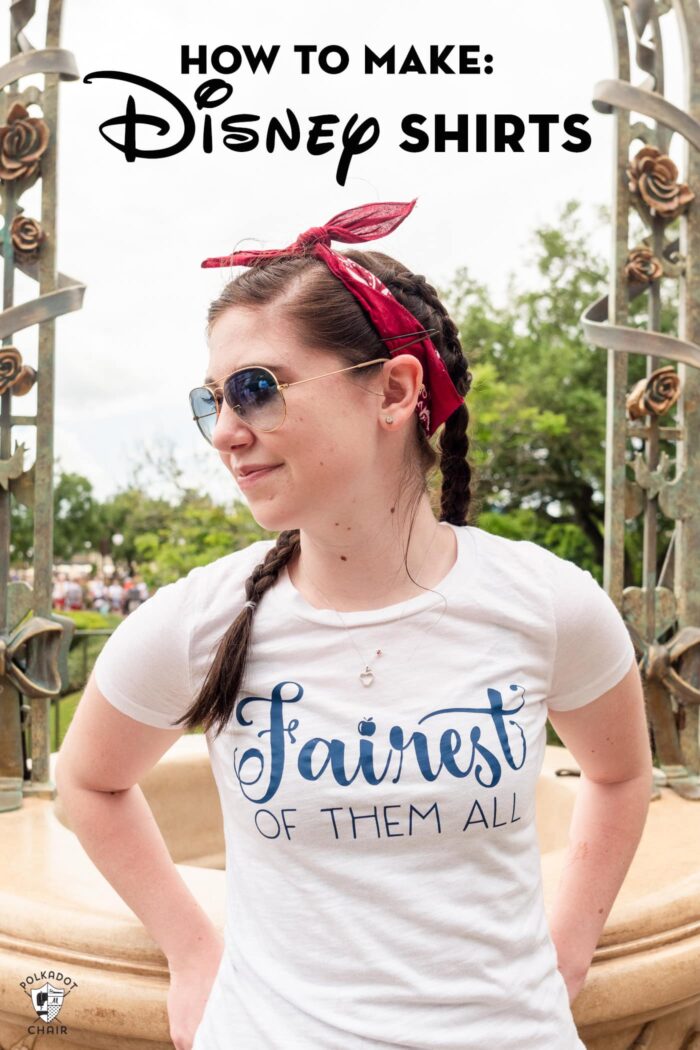 SVG Disney Cut Files & T-Shirt Ideas
How to Make Run Disney T-Shirts, Tanks & Jackets
DIY Patched Denim Disney Jeans
DIY Disney Villains Inspired T-Shirts
Disney Mugs & Cups
Disney Monogrammed YETI Tumbler
DIY Disney Decorations for the Home:
Welcome Foolish Mortals Lanterns
DIY Disney World Mini Scrapbook & Travelers Journal
Other Fun Disney Stuff: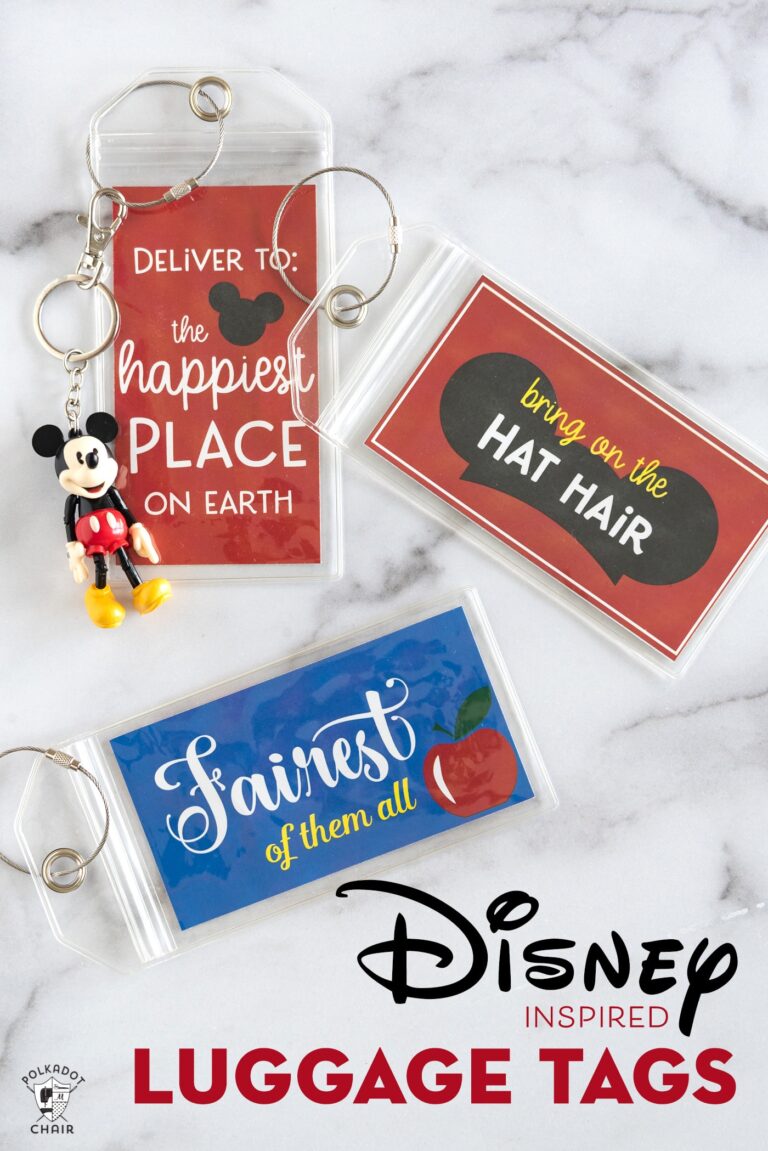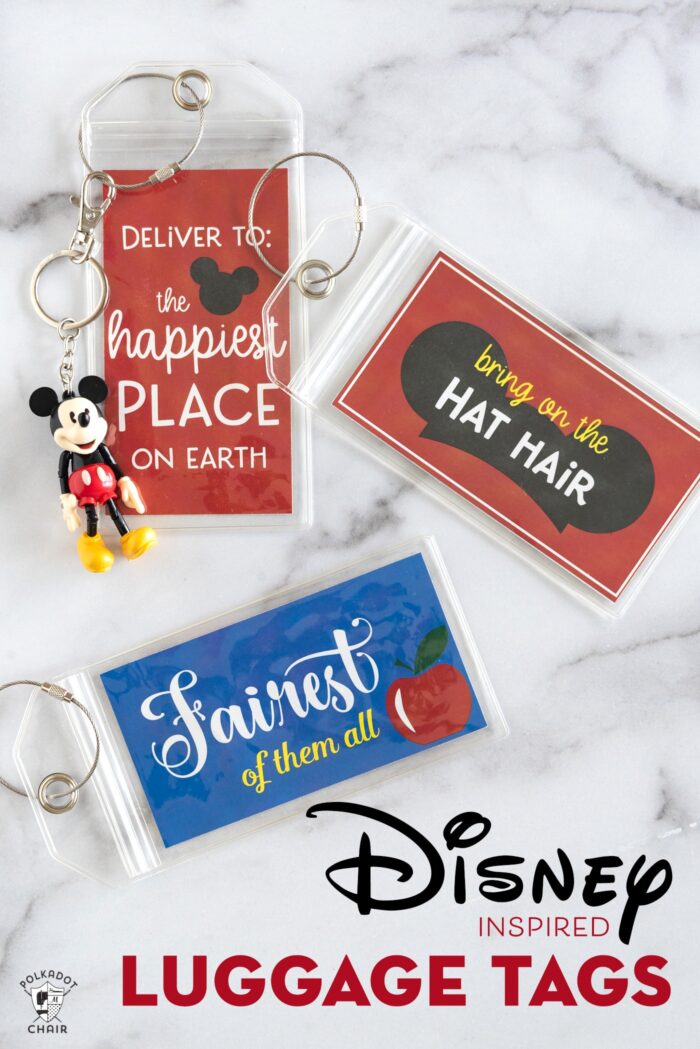 Free Printable Disney Inspired Luggage Tags
Nemo Inspired Phone Charger Decal
Donald and Daisy Perler Beads Necklaces